2019 Guide to Pumpkin Patches & Fall Festivals in DFW
Happy Fall y'all! Here's our comprehensive list of all the best Pumpkin Patches and Fall Festivals happening around DFW this year.
PUMPKIN PATCHES & FARMS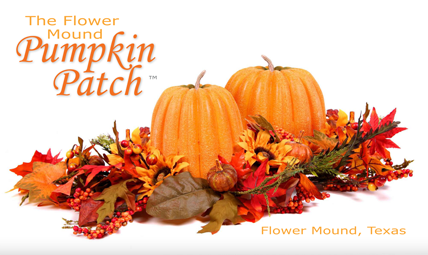 When: October 1-31; 9am-7pm daily
Where: 5100 Cross Timbers Rd, Flower Mound TX 75028
Cost: $5 Parking on Weekdays (M-F); $10 Parking on Weekends (Sat & Sun); FREE Activities
The Flower Mound Pumpkin Patch has become a staple in the local community and crowds flock to it each Fall. They have tons of family-friendly activities you can take advantage of including a kid-friendly hay bale maze, bounce houses, hayrides, photo ops, the Pumpkin Patch Train and playground equipment. Plus, on Saturdays and Sundays you can enjoy food for purchase from Texas Roadhouse, Fletch, kettle corn and shaved ice.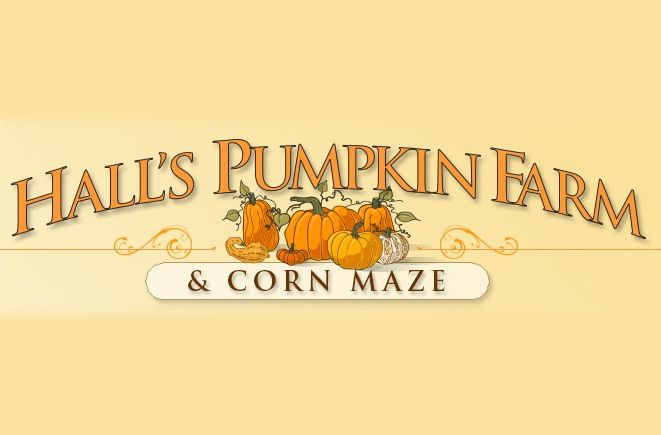 When: Open Daily Through Oct 31; Monday-Thursday 3-8pm; Friday 3-10pm; Saturday 10am-10pm; Sunday 1-8pm
Where: 3420 Hall Johnson Rd, Grapevine TX 76051
Cost: See Website for Details
Located in historic Grapevine, families from all over the metroplex visit Hall's Pumpkin Farm to enjoy an old fashioned Fall celebration. Hall's Family Farm is one of the last working farms in the area and still houses the original 1930's homestead built by Jess Hall. Hall's Pumpkin Farm offers pumpkins of all shapes and sizes, gourds, hay bales and corn stalks. They also have a mind boggling two-acre corn maze and hayrides through the farm pulled by a genuine farm tractor.

When: Sept 28-Oct 31; Monday-Friday 1-7pm; Saturday-Sunday 9am-7pm
Where: 3521 Main St, Frisco TX 75034
Cost: FREE
Pumpkins on the Prairie is listed as one of the Best Pumpkin Patches in Texas and offers special activities like a bounce house, hay maze, face painting, pumpkin launching and games in the "Kid's Patch." There are also plenty of photo ops with their fall set-ups and family-fun hayrides.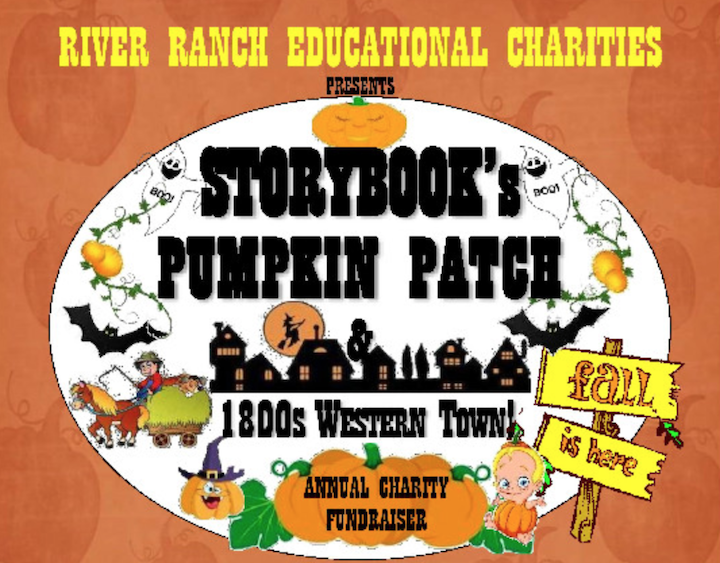 When: Sept 28-Oct 31; Sunday-Friday 10am-Sundown; Saturday 9am-Sundown
Where: 3701 S Custer Rd, McKinney TX 75070
Cost: $15/Child (Ages 2+) for Activities & $5/Adult for Activities
Take a wagon ride through Storybook Ranch's 1800s town, visit the animals at the petting zoo, or find your way through the hay maze. All proceeds from Storybook Ranch's annual Pumpkin Patch Fundraiser support River Ranch Educational Charities' programs for low income and at-risk youth and the high-functioning special needs communities.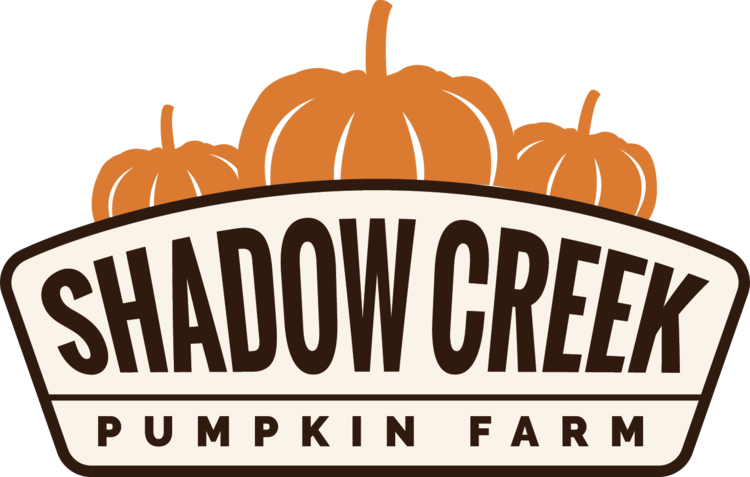 When: Sept 28-October 28; Saturdays 10am-6pm & Sundays 1pm-6pm
Where: 1530 Indian Creek Dr, Midlothian TX 76065
Cost: Unlimited Fall Fun Daily Admission $10/person; 2 years old and under is FREE; Seniors 20% off
Purchase your Unlimited Fall Fun Daily Admission bracelet for unlimited hayrides, visits to the animal barnyard, rides down the Hay Hill slides, and pumpkin bowling. If you get hungry while you're there playing, just grab food from Bahama Bucks, Doonan Cattle Company Confections, Big D Barbecue, or Pecos Pete's All Natural Tea & Soda Co. And - of course - they have a wide variety of pumpkins, gourds, and fall harvest items for sale!

When: Sept 21-Oct 31; 9am-5pm every day except Wednesday 9am-8pm
Where: Dallas Arboretum and Botanical Garden, 8525 Garland Rd, Dallas TX 75218
Cost: $17/Adult; $12/Children (2-12); $14/Senior (65 & Over); Children 2 & under FREE
This year's Autumn at the Arboretum exhibit showcases "It's the Great Pumpkin, Charlie Brown" with its nationally acclaimed Pumpkin Village and on-theme topiaries. Named one of "America's Best Pumpkin Festivals" by Fodor's Travel, the festival features breathtaking colors of fall including 150,000 autumn flowers accented by pumpkins, gourds and squash.
When: Sept 21-Nov 3; October Fridays 6pm-10pm; Saturdays 10am-10pm; Sundays 11am-7pm
Where: Yesterland Farm, 15410 Interstate 20, Canton TX 75103
Cost: $18.95 Online; $21.95 at the Gate
Purchase an Amazement Pass for Yesterland Farm's Fall Festival which includes access to the 3-acre corn maze, pumpkin patch, farm attractions and unlimited Amazement Park rides! They have a wide variety of pumpkins and gourds in their pumpkin patch, ranging from $1-$20 depending on size. When night falls, their Spooktacular Nights activities come to life where the corn maze gets creepy and you can arm yourself with a paintball gun to protect yourself from the zombies. And every Saturday night and Friday nights in October they'll have a spectacular fireworks show starting at around 8:30pm.


FALL FESTIVALS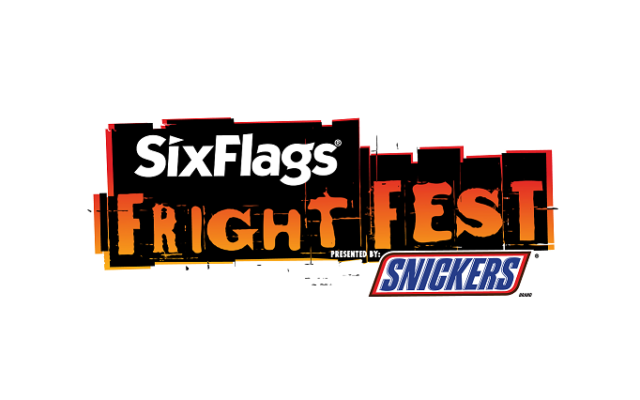 Date: Sept 21-Nov 3, 2019
Location: Six Flags Over Texas, 2201 E Road to Six Flags St, Arlington TX 76010
Cost: FREE with Park Admission
From September to November, Six Flags Over Texas transforms and features 20 chilling attractions that will chill you to the bone! During the day you'll find more family-friendly scares, then when the sun goes down, prepare yourself for the ghouls that are allowed to haunt freely around the park.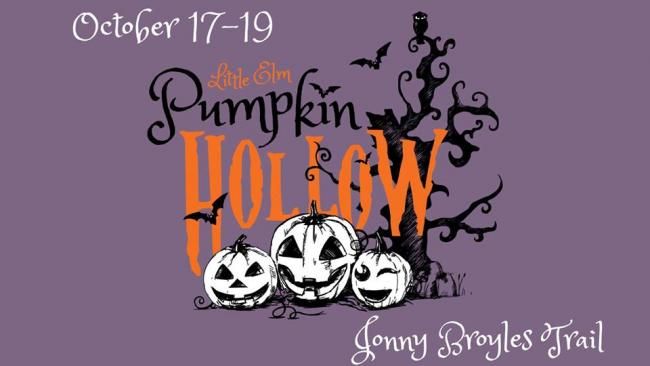 Date: October 17-19, 2019 (Thursday 6:00-9:00pm; Friday & Saturday 6:00-10:00pm)
Location: Little Elm Park, 701 W Eldorado Parkway, Little Elm TX 75068
Cost: FREE Carnival, Pumpkin Trail & Children's Hayride; $10 Haunted Trail
If you're into being spooked, you'll love the Haunted Trail at Little Elm Park that goes through Little Elm's abandoned cemetery. Or you can take a Haunted Hay Ride to go through the trails a little quicker. Pumpkin Hollow will also host a Halloween Carnival with old fashioned carnival games where they'll be giving out prizes and candy. And if you want to get involved, Little Elm needs your help carving jack-o-lanterns to the Pumpkin Trail! If you want to contribute, call Alicia Gray at 214-618-1401 to let them know how many pumpkins you'll be bringing to the event.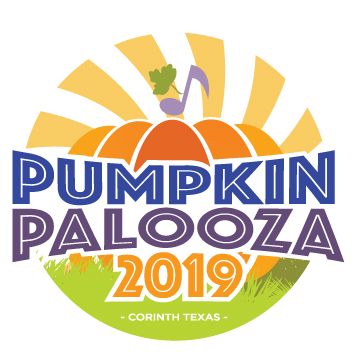 Date: Saturday, October 19 @ 10:00am-8:00pm
Location: Corinth Community Park, 3800 Corinth Parkway, Corinth TX 76208
Cost: FREE
There will be all kinds of fun activities at Corinth's 4th Annual Pumpkin Palooza including a petting zoo, a Classic Top 20 Car Show, trunk-or-treating, a Trunk or Treat and a Balloon Glow in the evening. You may also want to be a spectator for the Pie Eating Contest and the Pumpkin Derby happening in the afternoon.

Date: Saturday, October 19 @ 4:00pm-Sunday, October 20 @ 9:00am
Location: Stewart Creek Park, 3700 Sparks Rd, The Colony TX 75056
Cost: $15 per person
How does a spooky family overnight campout sound? Spend the night outdoors and enjoy the haunted trail, tent trick or treating, costume and scream contests, scary movie, hayride, campfire, and great food. Registration begins October 1 and slots fill up quickly, so contact The Colony's Parks and Recreation Department quickly at 972.625.1106 to secure your spot!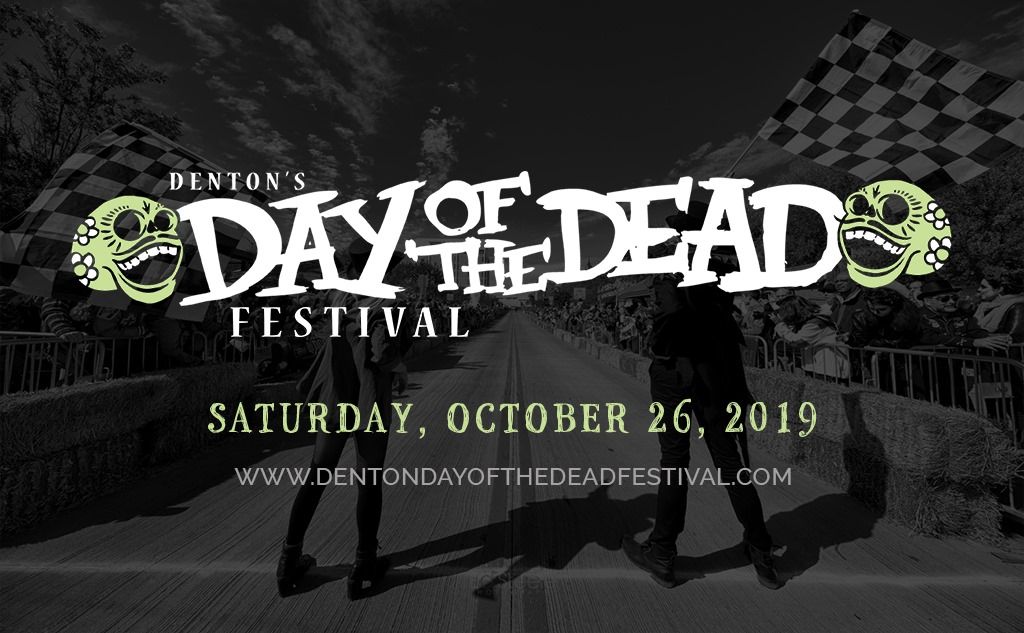 Date: Saturday, October 26 @ 11:00am-9:00pm
Location: E Hickory and Industrial Streets, Downtown Denton TX
Cost: FREE
Denton's Day of the Dead Festival allows you to celebrate Harvest, Dia de los Muertos and Halloween all in one place! Stroll through the pumpkin patch, play some games, check out the salsa cook-off and shop around the vendor booths. They'll also have their famous coffin races and their lantern-lit twilight parade. And you'll definitely want to check out Denton's original musical - Cirque du Horror!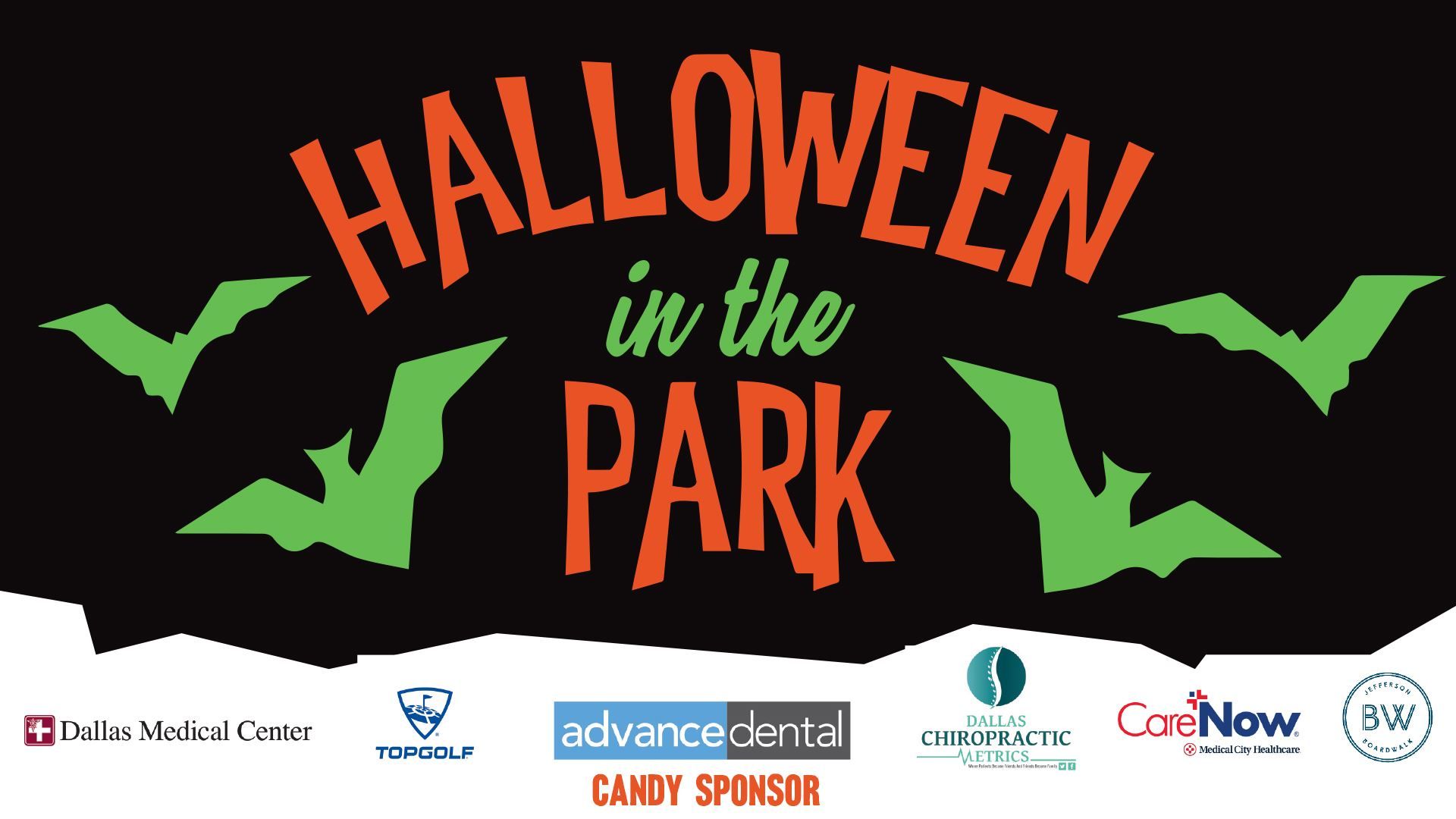 Date: Saturday, October 26 @ 5:00-10:00pm
Location: Farmers Branch Historical Park, 2540 Farmers Branch Lane, Farmers Branch TX 75234
Cost: FREE for Residents of Farmers Branch; $5 for Nonresidents Ages 4 and Up; Haunted Hedge Admission $5/Person
Join Farmers Branch for their Halloween in the Park held at the Farmers Branch Historical Park. They'll have a Boo-ville play area with activities for those kiddos ages 5 and younger, Midway carnival games, a family costume contest, bounce houses, a petting zoo, trick or treat stations and live entertainment throughout the evening. And if you're looking to be scared, pay to visit the Haunted Hedge - but enter at your own risk! 😉
Looking for more fun ideas?
Check out our blog for more inspiration and information about things to do here in DFW!
Read Our Blog