8 Outdoor Living Trends to Get Your Home Entertainment-Ready
Here in Texas, your backyard should always be ready for entertaining because you never know what the weather is going to be like!
In July it could be 70 degrees and in December it could be 70 degrees.
So, here are some 2019 Outdoor Living Trends we wanted to share to help you spruce up that outdoor space for you and guests to enjoy!
1. Install an outdoor kitchen.
That's right - outdoor kitchens are still one of the smartest updates you can make to your outdoor living area. Not only is it a good investment for future resale, it's something you'll get a lot of use out of right now!
*Photo courtesy of HGTV.com.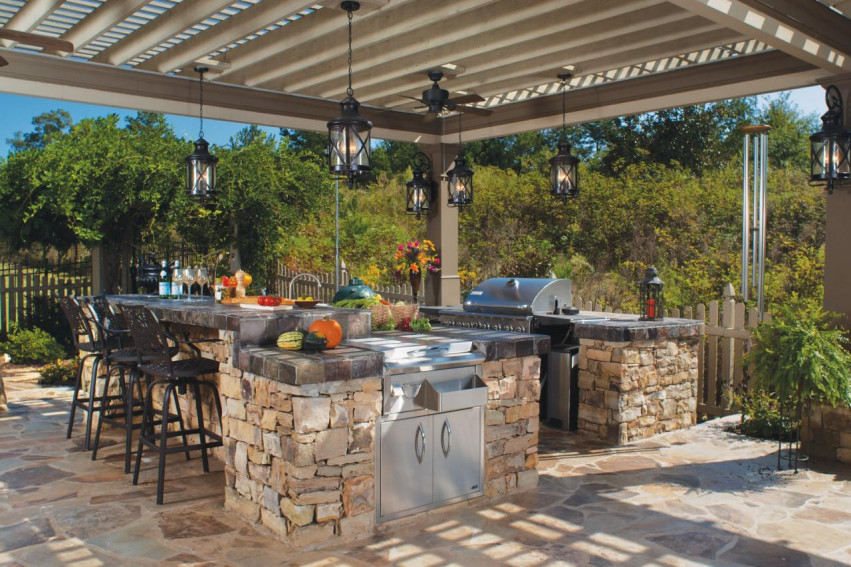 2. Incorporate fun colors.
We've seen it with interior design trends this year as well - have fun with your color scheme! Add pops of color with pillows, rugs and umbrellas. Go as dramatic and bright as you want. And if you incorporate those fun colors into your accent items, it's easy to swap out later if/when your taste changes.

Pantone's Color of the Year is Living Coral this year, so you'll find a lot of red, orange and pink accents in stores this year.
*Photo courtesy of HGTV.com.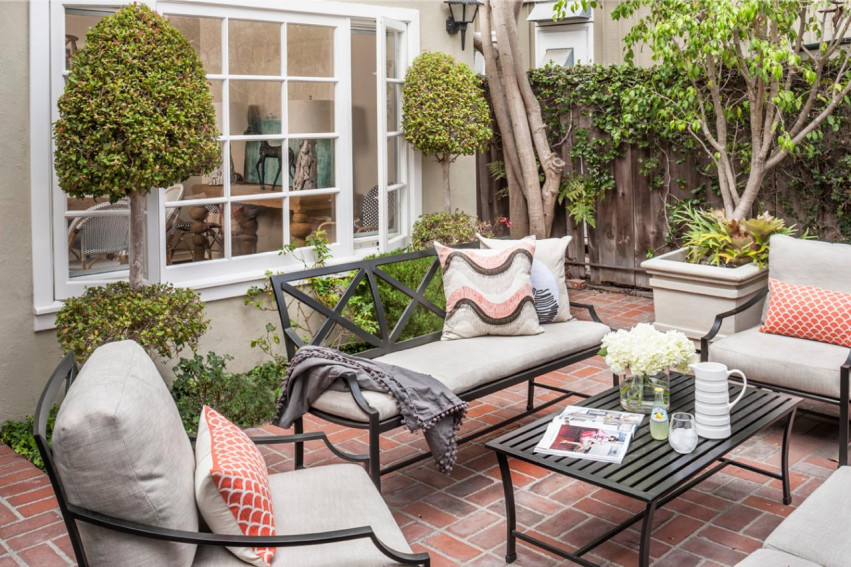 3. Hang something on the wall.
Think of your outdoor living space as an extension of your home. So, why not add some wall art? Hang up a canvas print or incorporate ivy or flower vines that will climb up your walls and bring some visual interest.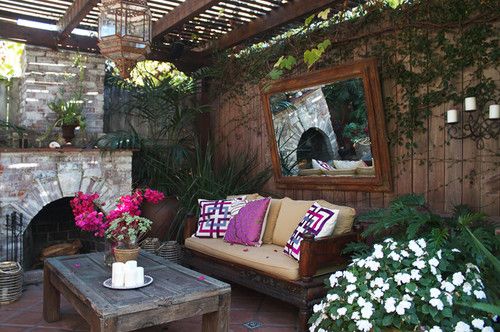 4. Bring the indoors outside.
Instead of purchasing traditional patio furniture, consider bringing more comfortable furniture you'd usually find indoors outside. We're talking plush sofas, coffee tables, side tables, etc.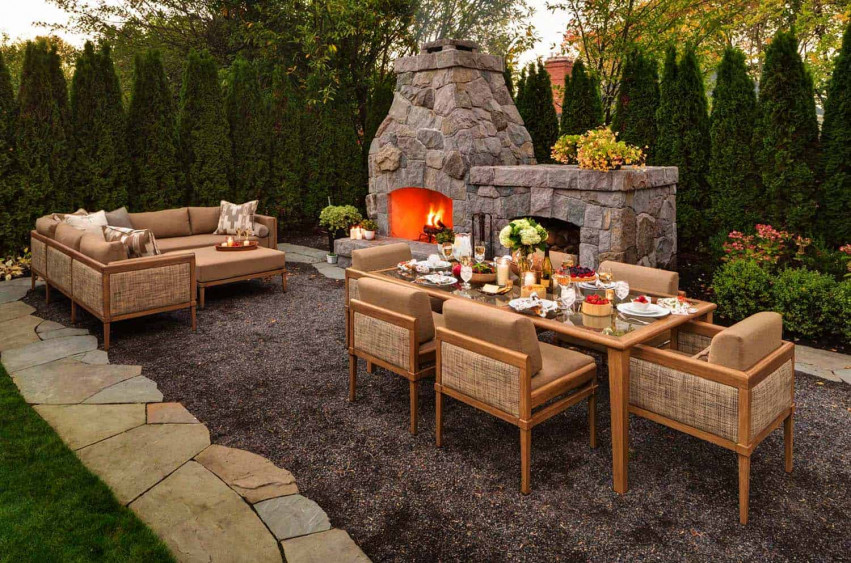 5. Mix your metals.
When you think of outdoor living spaces, your mind might automatically go to materials like wood, wicker, and rattan. To bring a little contrast to those traditional materials, consider incorporating some metallic decor - and it's even okay to mix your metals! Add in metal vases or planters, lanterns, or even metal footstools.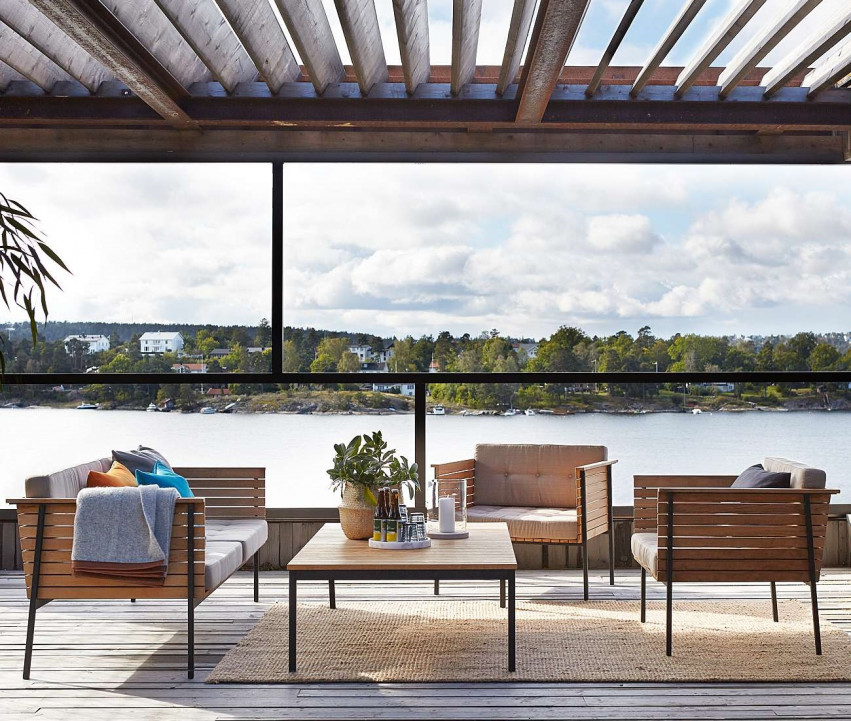 6. Embrace earthy textures and materials.
Again, this is a trend we're seeing with both interior and exterior design. Adding greenery to your decor is a great way to add that pop of color we were talking about with Trend #2!
*Photo courtesy of Better Homes and Gardens.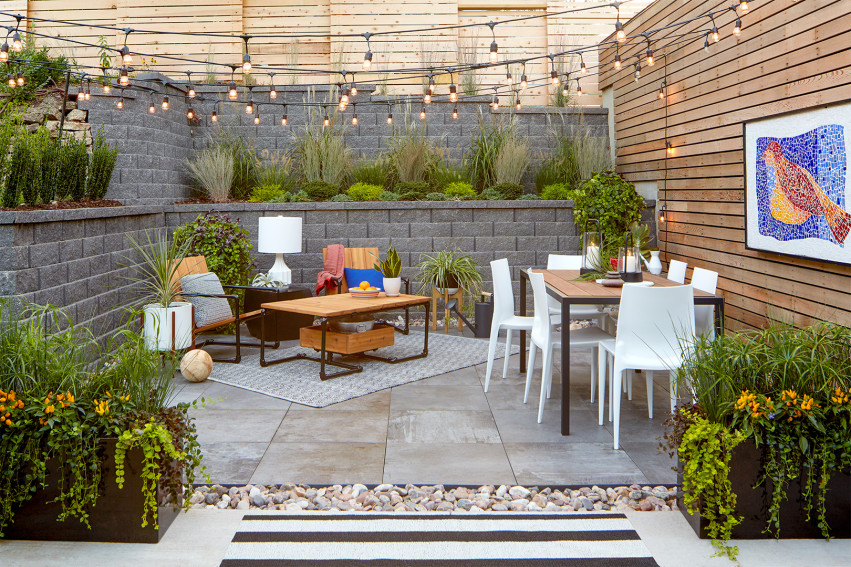 7. Utilize Smart Technology.
Anyone else love being able to control your home systems using your cell phone? Why not utilize that with your backyard space as well? You can install programmable lighting, bluetooth sound systems, and more. There's pretty much a "Smart" version for everything these days!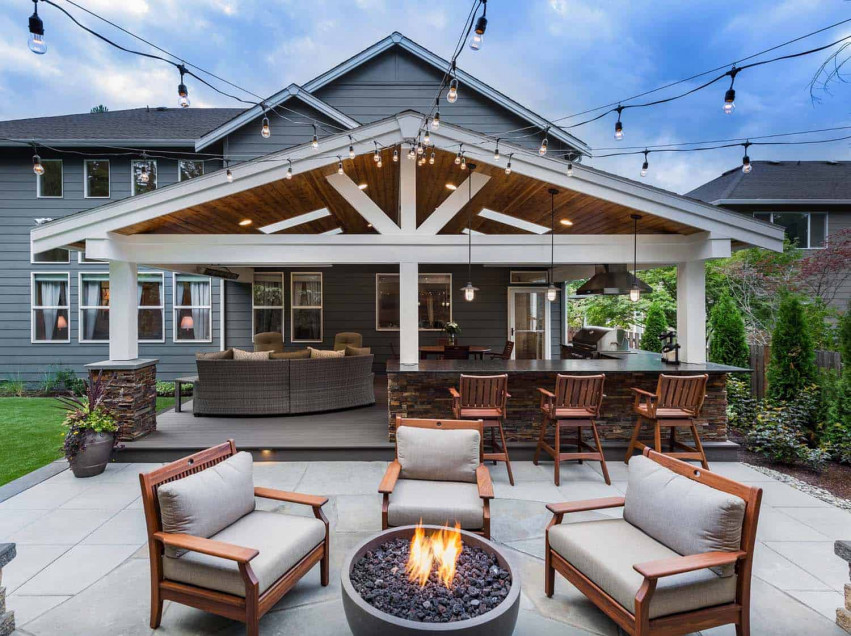 8. Build a pergola.
You can pay someone to build you a custom one, you can buy one from stores like Costco and Sam's, or you can even purchase pergola kits that come with pre-cut lumber for DIY installation. Here in Texas, shade is a necessity, so a pergola is always a great idea and is the perfect spot to put outdoor living or dining furniture.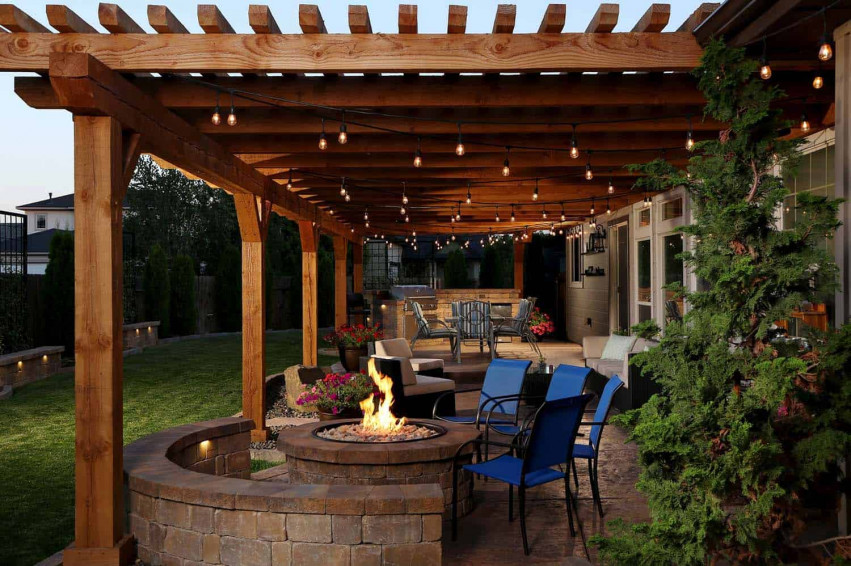 Looking for more inspiration?
Check out more of our Blog Posts about buying, selling and maintaining your home.
Read More