DFW Winter 2020 Bucket List
When you're ready to get back out there after recovering from the holidays, we've put together our DFW Winter Bucket List to help you decide what to do. You can view it below, or you can download it here to print and hang somewhere in your house.
What are you going to do first?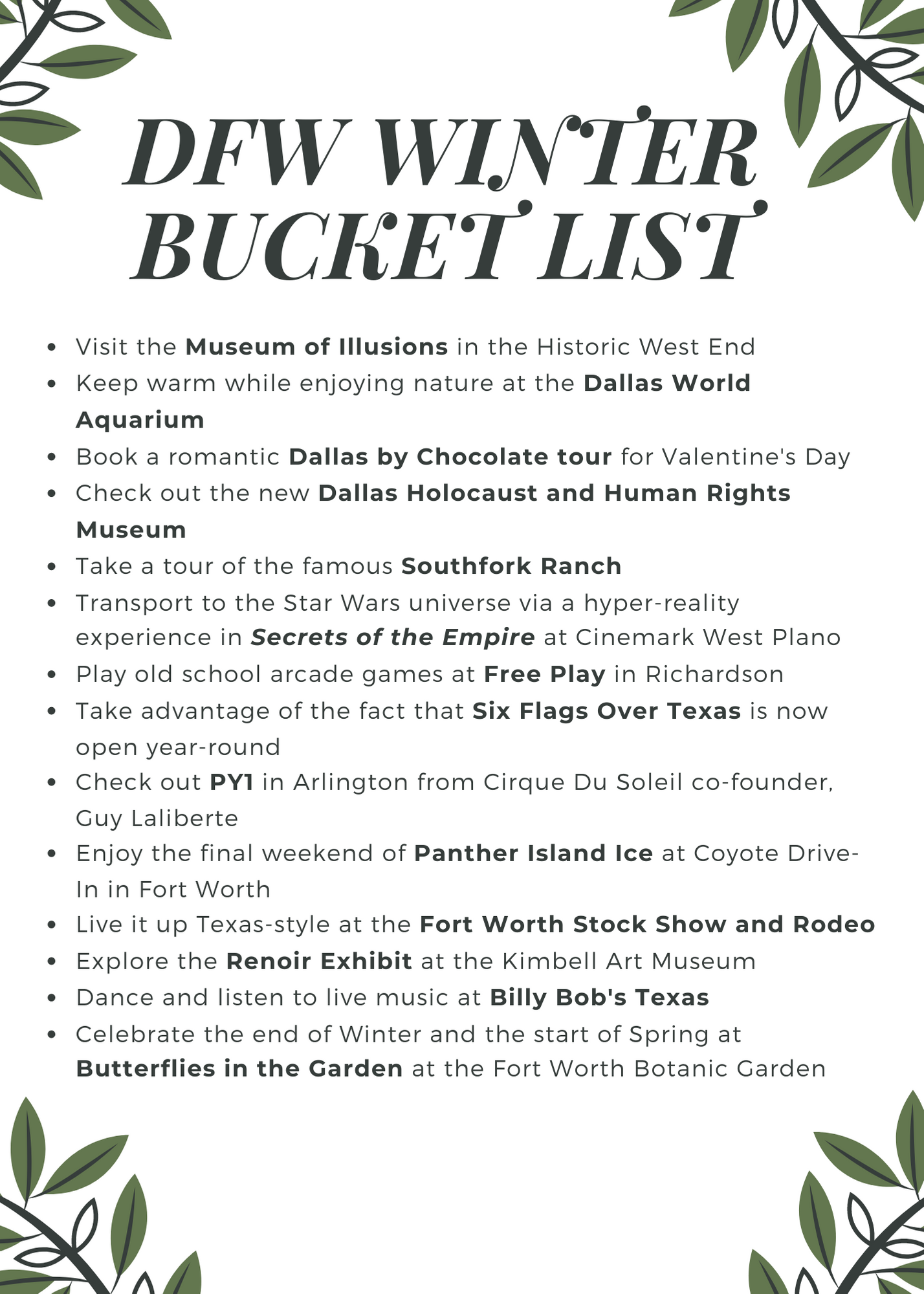 Looking for more fun things to do in DFW?
Get inspired by reading more of our blog posts!
Read Our Blog