2021 DFW Easter Egg Hunt Guide
Last year Easter Egg Hunts were a thing of the past, but there are some happening again this year!
*Events are listed in chronological order.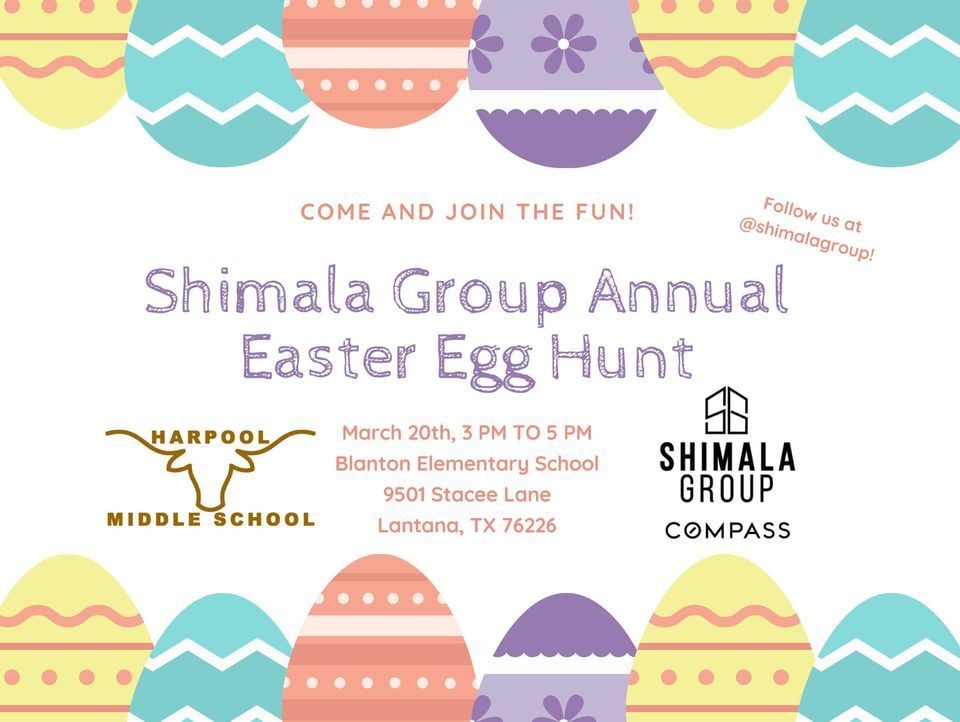 Shimala Group Egg Hunt Lantana
When: Saturday, March 20 @ 3:00-5:00pm
Where: Blanton Elementary School
Ages: All Ages
Cost: Free
The Shimala Group is helping you enjoy a socially-distanced egg hunt this year. Face masks will be required for kids 10+ and sanitizing stations will be readily available. They're also asking you to bring gift cards to support Harpool Middle School - if you do you can be entered for raffle prizes!
They're also requiring registration in advance, so register here.
---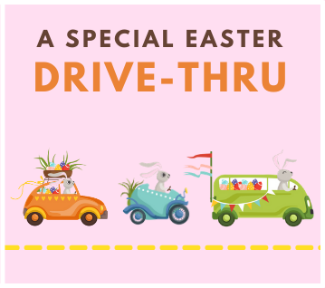 Highland Village Easter Basket Pickup
When: Saturday, March 27 @ 10:00am-12:00pm
Where: Copperas Branch Park
Ages: Kids 10 Years and Younger (Highland Village Residents Only)
Cost: Free
Highland Village has come up with a way to get your kiddos Easter goodies while still maintaining social distancing this year. Residents of Highland Village can drive through at Copperas Branch Park on Saturday, March 27 to pick up baskets. They'll have baskets designed for toddlers up to 3 years old, kids 4-6 years old, and kids 7-10 years old. They'll also have Highland Village police officers and the fire department there, as well as the Easter Bunny!
Registration and proof of residency are required. Register here.
---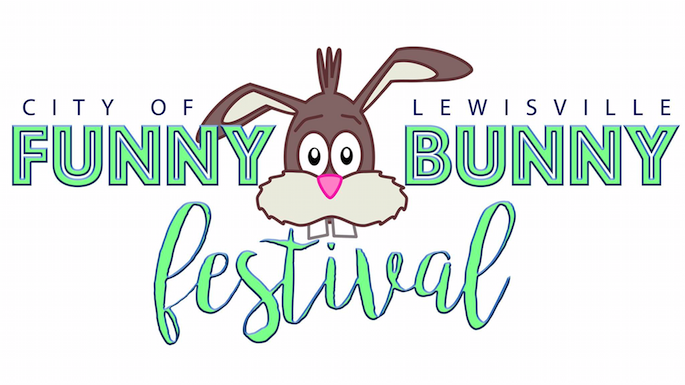 Funny Bunny Festival in Lewisville
When: Saturday, March 27 @ 9:30am-12:30pm
Where: Toyota of Lewisville Railroad Park
Ages: All Ages
Cost: Free
This year's event may look different than previous years, but you'll be able to visit with community vendors and fill your Easter basket with goodies from all the vendors and sponsors. The Play Lewisville On Wheels Team will be providing activity packets for children, and Parks & Recreation staff will be passing out eggs for you to take home.
---
When: Saturday, March 27 @ 1:00pm
Where: Lake Cities United Methodist Church
Ages: 4 years old-5th Grade
Cost: Free
Lake Cities United Methodist Church is inviting you to their community Easter Egg Hunt is Saturday March 27th at 1:00pm. All children ages 4yrs – Fifth grade are invited. The Easter Bunny will be available for photos. It's BYOBasket and face coverings are optional for children, but required for adults.
---
When: Saturday, March 27 @ 1:30pm
Where: Jake's Hilltop Park
Ages: 12 Years and Younger
Cost: Free
Bring your children, ages 12 years and younger, to Jake's Hilltop Park as Flower Mound celebrates its 37th Annual Easter Egg Scramble. Lots of candy will be available for the taking and there will be a special appearance by the Easter Bunny! Activities begin at 1:30 p.m., and the Scramble begins promptly at 2:00 p.m.
---
When: Saturday, April 3 @ 10:00-11:30am
Where: Flower Mound Community Activity Center
Ages: 3-12 years
Cost: $6 for members; $7 for non-members
Hop on over to the CAC for the Underwater Egg Hunt! Egg-citing activities include a visit by the Easter Bunny, arts and crafts, and games. Stay around after the egg hunt to play in the pool and enjoy other activities. Parents must be in the water with all non-swimmers.
Pre-registration is required. Register here.
---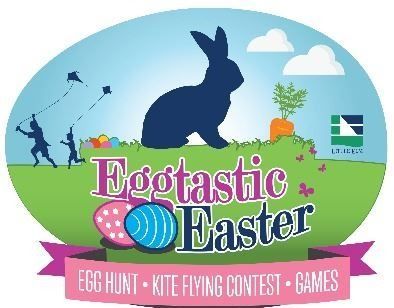 When: Saturday, April 3 @ 10:00am
Where: Little Elm Park
Ages: All Ages
Cost: Free
Join Little Elm for their annual Easter egg hunt! This year will be different because of COVID-19 protocols. They will have over 30,000 Easter eggs on the soccer fields of Little Elm Park. The hunts will be separated into 3 different age groups on different fields: 0-4 years old, 5-8 years old, and 9 years old & up. They're asking participants to wear masks and social distance from people outside of your household. And there will also be a few food options available for purchase at the event.
---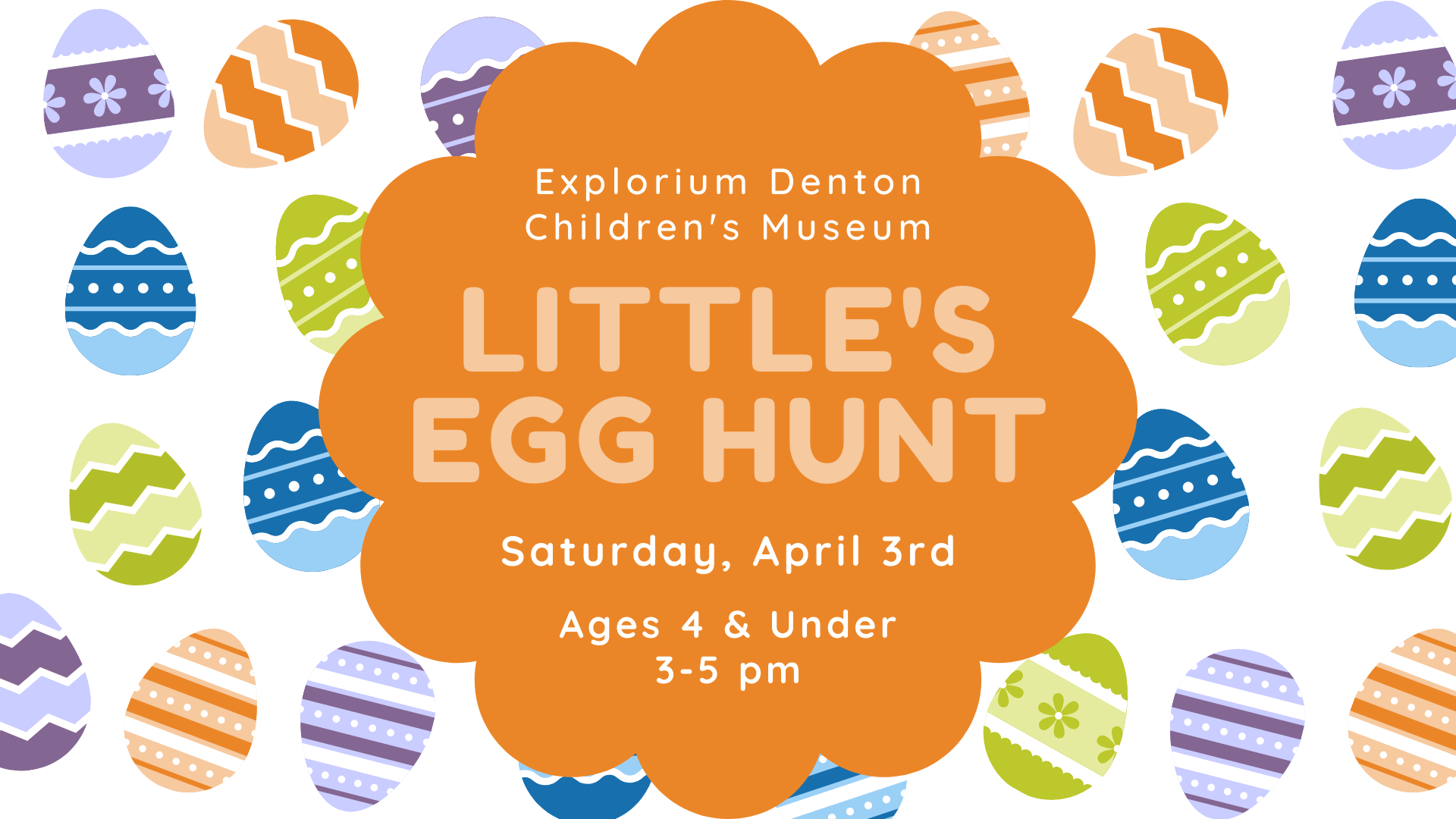 When: Saturday, April 3 @ 3:00-5:00pm & 6:00-8:00pm
Where: Explorium Denton Children's Museum
Ages: Kids 4 & Under and Kids 5-12
Cost: Free
Explorium Denton Children's Museum is hosting two egg hunts on Saturday, April 3. The first is a Little's Egg Hunt for kiddos 4 and under and then at 6:00pm they're hosting a Glow in the Dark Egg Hunt for kids 5-12. In addition to egg hunts, they'll also have STEAM activities and egg relay races.
Registration is required so you can register for either event here.