Fall really is a great time to sell. Your home usually looks cozier and the buyers who are looking are serious buyers looking to get into a home before the holidays hit. When staging your home in the Fall, here are some best practices to keep in mind.
#1: Keep it simple but cozy.
If you go overboard with the Fall decorations, it will be difficult for buyers to see the actual home they're buying. Which may be discouraging to them. Instead, focus on simple details throughout your home like Fall foliage, cozy blankets and pillows, or bowls with seasonal fruit.
Think a wreath on your front door and a few pumpkins - not a full pumpkin patch in the front yard complete with hay bales and scarecrows.
#2: Light it up.
We all know the days get shorter during the Fall, so lighting your house up as much as possible is important. Well-lit rooms not only look larger, but they are also more inviting. Let in as much natural light as possible by opening your blinds, and then focus on lamps to add light in areas of your house where there's not as much natural light.
#3: Freshen up your home with seasonal scents.
Just think about it - what do the scents of cinnamon, apples and fresh-baked cookies make you think of? Warmth, comfort, fond memories. Warm up a candle right before showings or simmer a pot of apple cider on the stove. And if you make some cider, might as well leave some cups on the counter so buyers can enjoy a treat while they're touring your home!


#4: Show off your fireplace.
Fireplaces are a great focal point of any room to show off. Arrange your furniture so that it really stand out and draw even more attention to it with accent pieces like artwork or other accessories. You may even want to actually have your fireplace lit during showings to really make buyers feel at home.
#5: Don't forget about curb appeal!
It's definitely important to pay attention to what the interior of your home looks like, but don't neglect the exterior of your home! Curb appeal is still important for potential buyers in the Fall. Spruce up your landscaping by raking leaves and adding some Fall-colored foliage. Clean out your gutters and downspouts and do some pressure washing to make sure any siding looks fresh and clean.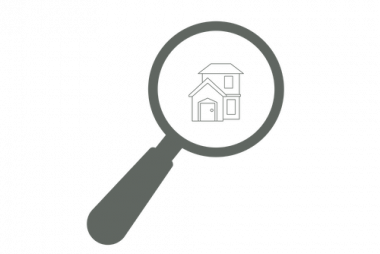 Ready to buy?
Browse homes currently on the market. Get your Home's Value.
Contemplating selling? Here's the first step!