Best Places to Antique Shop in DFW
There's something about shopping for antiques that I find soothing to the soul. Antique stores and malls are just so much fun to browse - you never know what you're going to find!
We know antiquing is really "in" at the moment, so we wanted to highlight some of the best antique shops here in DFW.
109 West Main St, Lewisville TX 75057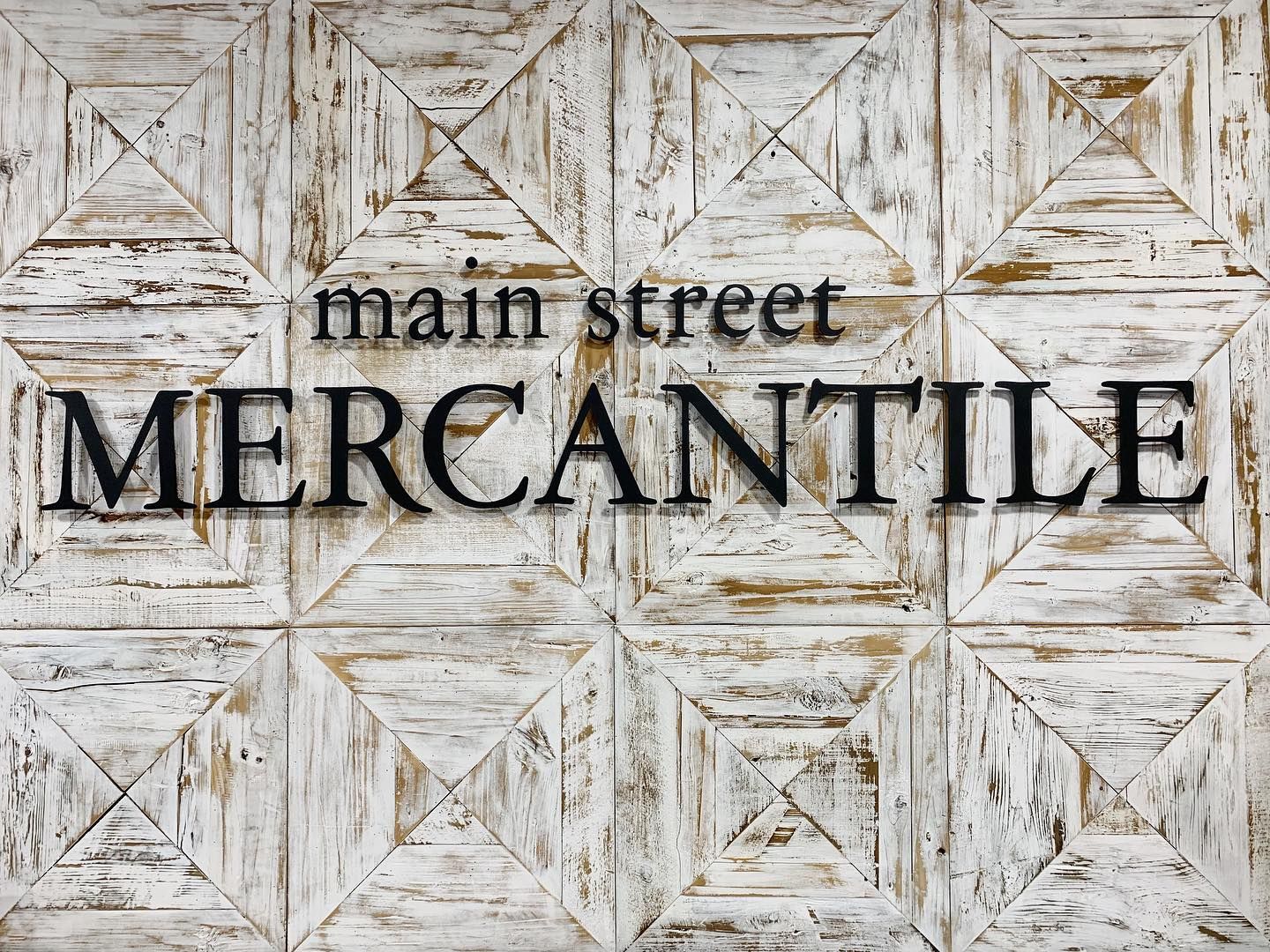 Photo courtesy of Main Street Mercantile's Facebook Page
Affectionately called "The Merc," Main Street Mercantile was started by Lewisville, Texas natives Randy and Ronda Owens. They saw an opportunity in Old Town Lewisville to share their passion for vintage treasures, so they opened Main Street Mercantile in its original location back in 2013. After just a couple of years, they needed lots more space for all of their incredible finds, so they moved down the street to reside within one of Old Town Lewisville's iconic brick buildings.
1641 W. Northwest Highway, Grapevine TX 76051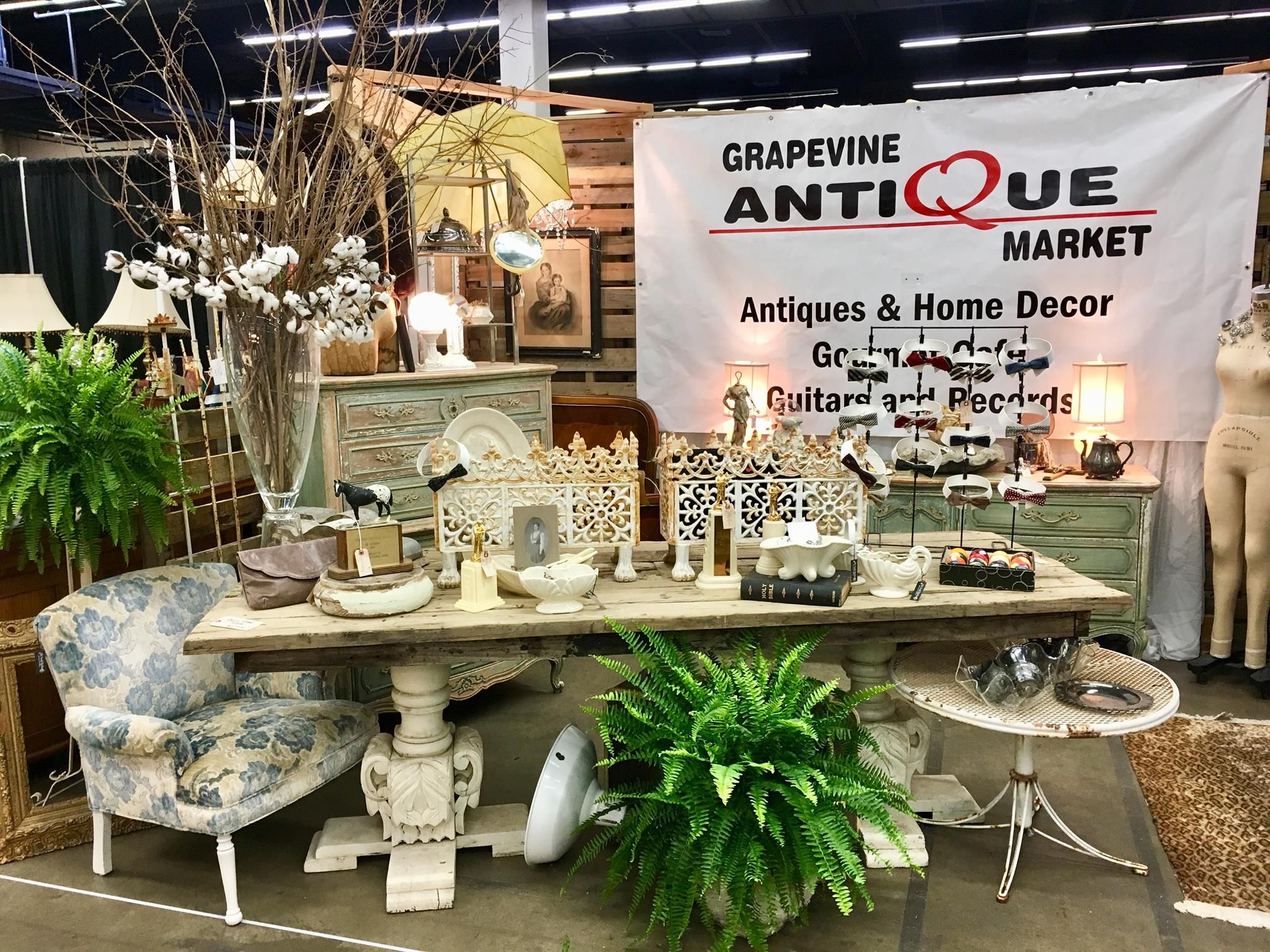 Photo courtesy of Grapevine Antique Market's Facebook Page
We have personally found so many fantastic items at Grapevine's Antique Market! It's one of the larger antique markets in DFW, and is home to over 150 antique dealers as well as a new tea room called Coco's Tea Room and Bistro. It's extremely well-organized and easy to peruse, and you can find just about anything from old guitars to European furniture to vintage tchotchkes.
221 W Oak St, Denton TX 76201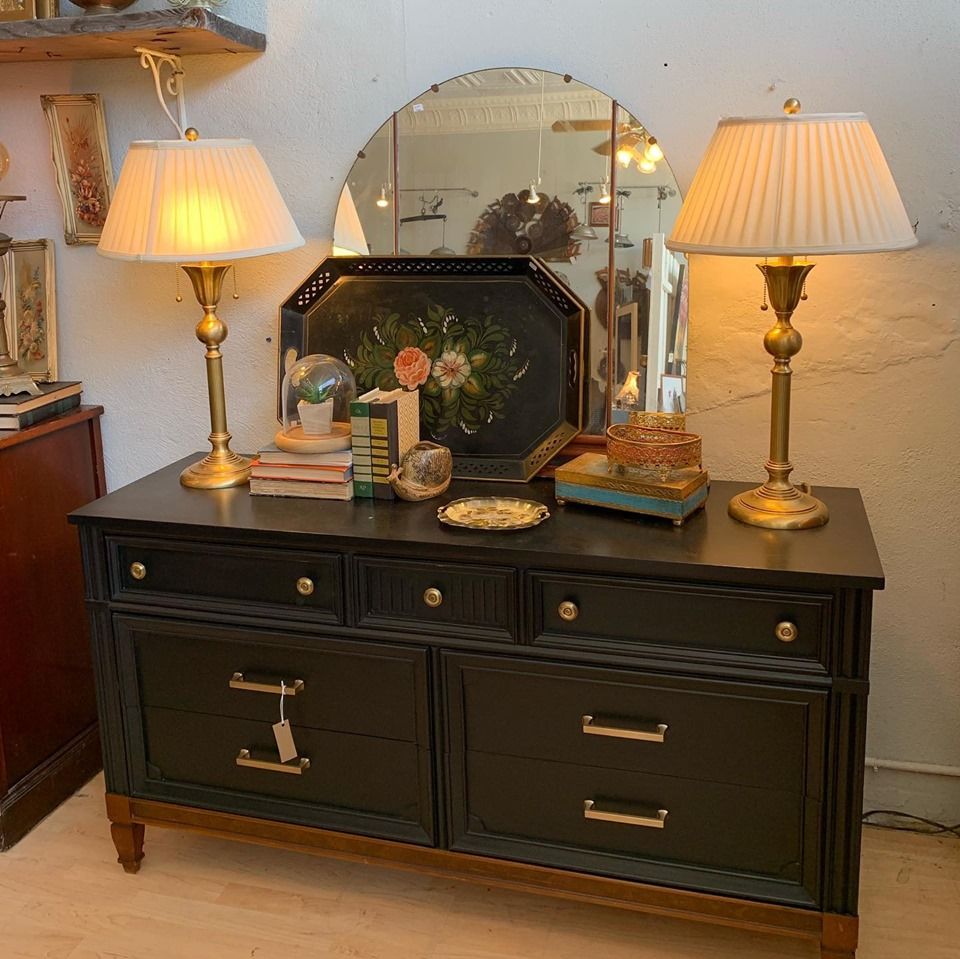 Photo courtesy of Vintage Bleu Home's Facebook Page
If you find yourself in Denton exploring the Square, be sure to visit Vintage Bleu Home. They are a mother-daughter business that started refinishing antique furniture for their own needs and then felt there was a greater need for their skills. We love looking at all of their vintage decor items, and they really do always have the greatest furniture pieces to look at! While you're in Denton, you'll also want to check out Basil's By the Square and The Antique Experience.
103 S Main St, Farmersville TX 75442
Photo courtesy of Main Street Antiques' Facebook Page
This is one of my favorite road trips to take! My wife and I love driving out to Farmersville to eat at Charlie's Old Fashioned Burgers and walk through the Main Street Antique Mall located in the charming, historic downtown Farmersville. They have just about anything you could ask for - vintage toys, repurposed furniture, dishes, artwork and more! Farmersville is also the hometown of WWII hero, Audie Murphy. Each year they hold a celebration in his honor with a parade, a roll call of local veterans and military exhibits.
9250 Benbrook Blvd, Benbrook TX 76126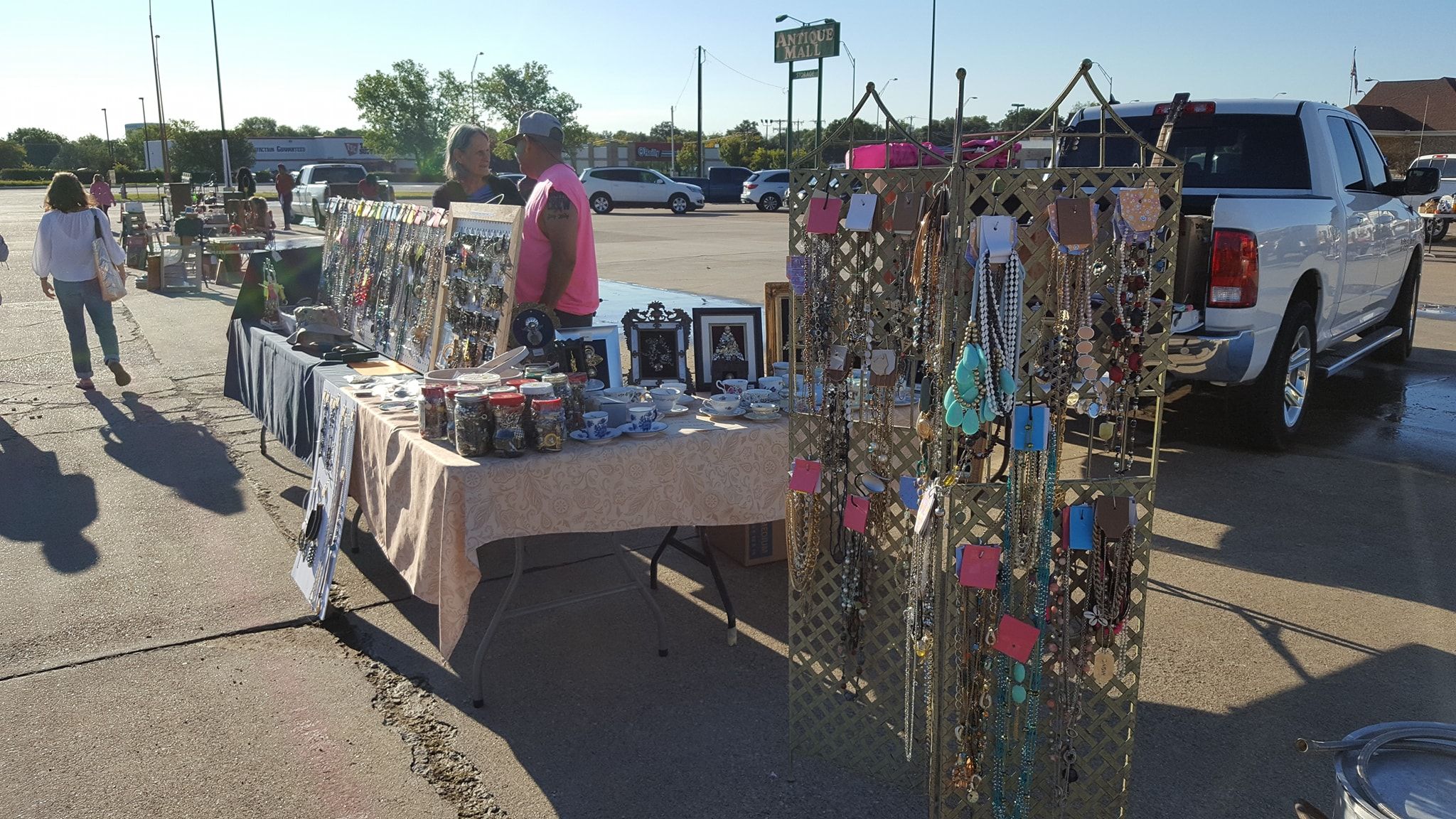 Photo courtesy of Benbrook Antique Mall's Facebook Page
Benbrook Antique Mall is located in the heart of Benbrook, Texas off of Highway 377. They house approximately 150 dealers within their 38,000 square feet of antiques, collectibles and memorabilia. Tuesdays-Saturdays they also have an on-site jeweler from 10:00am-4:00pm. And if you end up buying a piece that's a little bigger than you had planned for, they even have a full service U-HAUL dealer on-site with vehicle rentals.
213 E Virginia St, McKinney TX 75069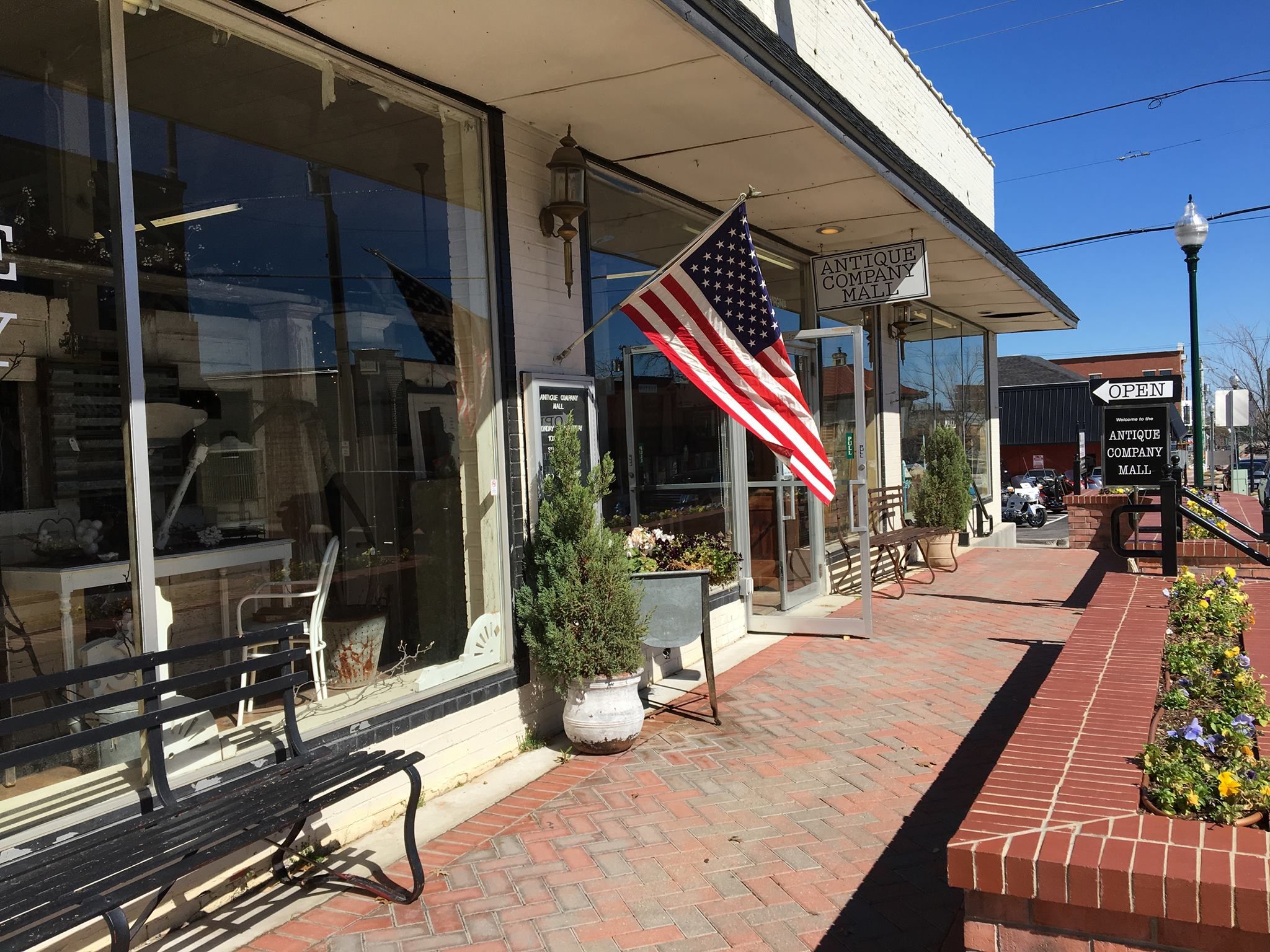 Photo courtesy of Antique Company Mall's Facebook Page
One of our other all-time favorite road trips to take is to Historic Downtown McKinney to visit the Antique Company Mall. This antique hot-spot has over 120 dealers in its 15,000-square-foot space. And while you're down there, be sure to check out Barrons Estate Jewelers in the historic old bank building and any of Downtown McKinney's fantastic restaurants.