Foodie Friday: 2017 Has Started off Delicious!
It's hard to believe we're already almost halfway through with 2017! Where has the time gone?
We've been able to visit lots of fantastic Foodie Friday locations so far this year. Our area has been blessed with so many new restaurants and there are only more on the way!
Check out where we've visited so far this year, and if you've missed getting to try any of them, make it a priority to visit them as soon as possible!

2650 Flower Mound Rd #116, Flower Mound TX 75028
Trio Craft Coffee has had an exciting year! They recently moved locations to the old Starbucks spot at the corner of FM 2499 and FM 3040. Which is perfect because I can't tell you how many times I still drive over there looking for that Starbucks.
We love Trio's drink and pastry options, which are all thanks to owners Carlos and Susan Palacio. Carlos is a native of Mexico City and has lived in Columbia, which has given him a unique and refined taste and knowledge for coffee.
Their pastries are delivered fresh from Zenzero Bakery in Coppell as well as some gluten-free options from Pinch of Salt Pastries.
Give this local coffee shop a try if you've never visited them before. You'll love their warm and inviting atmosphere!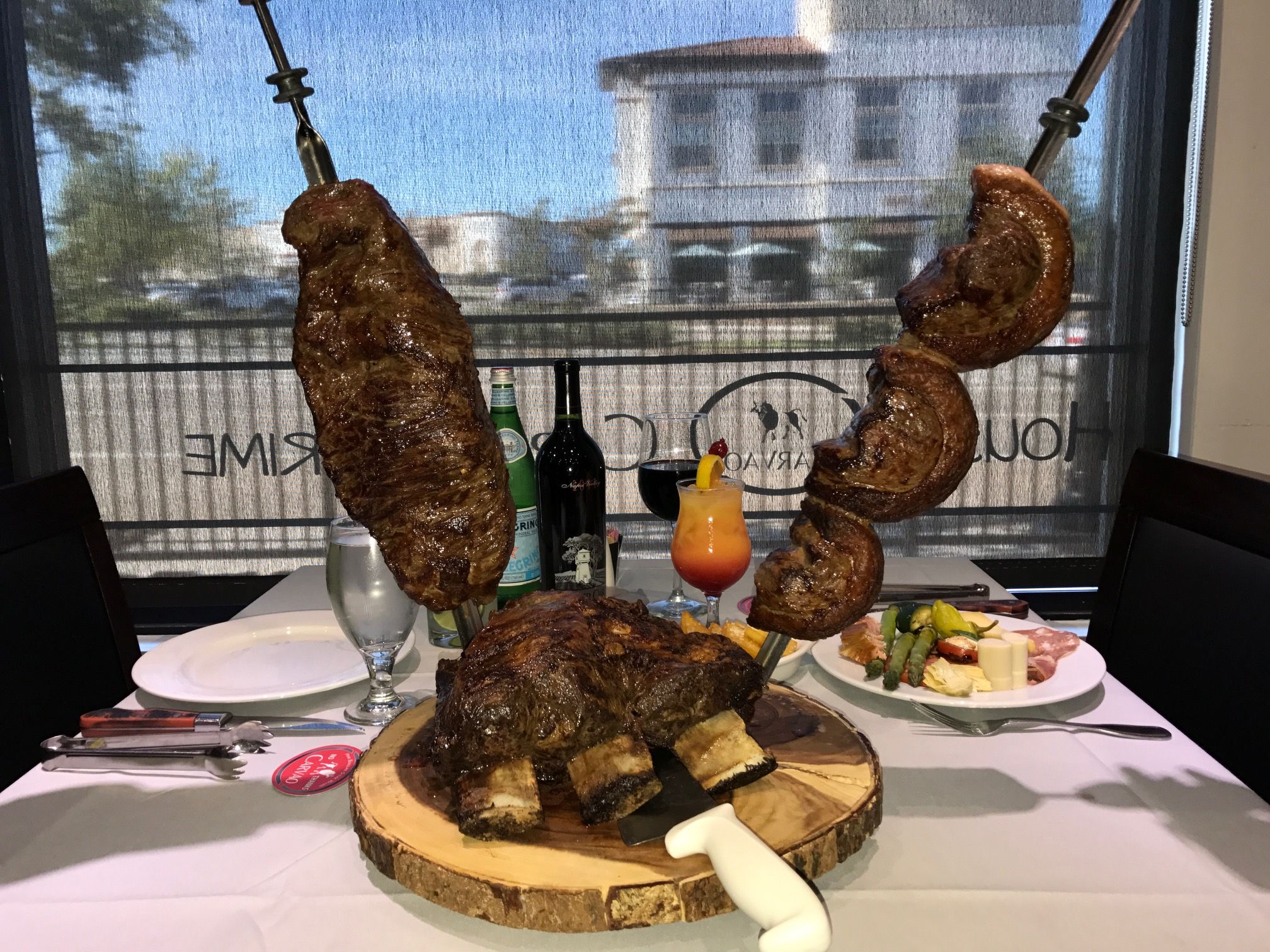 2401 Lakeside Pkwy, Flower Mound TX 75022
If you have yet to visit Carvao, you are missing out on one of my favorite local restaurants! This is a perfect place to come for a business dinner, a romantic evening out, or just a unique experience with the whole family!
The restaurant opened in the Fall of 2015 thanks to owner, Paulo Novaes, a 15-year resident of Flower Mound. Paulo grew up in Brazil and wanted to open a restaurant where he could serve his unique take on traditional Churrasco-style recipes. And part of what makes them so unique is that they cook all of their nearly 20 cuts of meat on a charcoal grill, giving their food a different taste than other Brazilian restaurants you may have tried.
Carvao has an incredible salad bar which features over 50 hot and cold items including their grilled pineapple, the cheese and cold cut selection, and their lobster bisque.
They also have a great bar where you can enjoy drinks before, during, or after your meal, as well as a beautiful wine room stocked with over 100 labels to pair with your meal.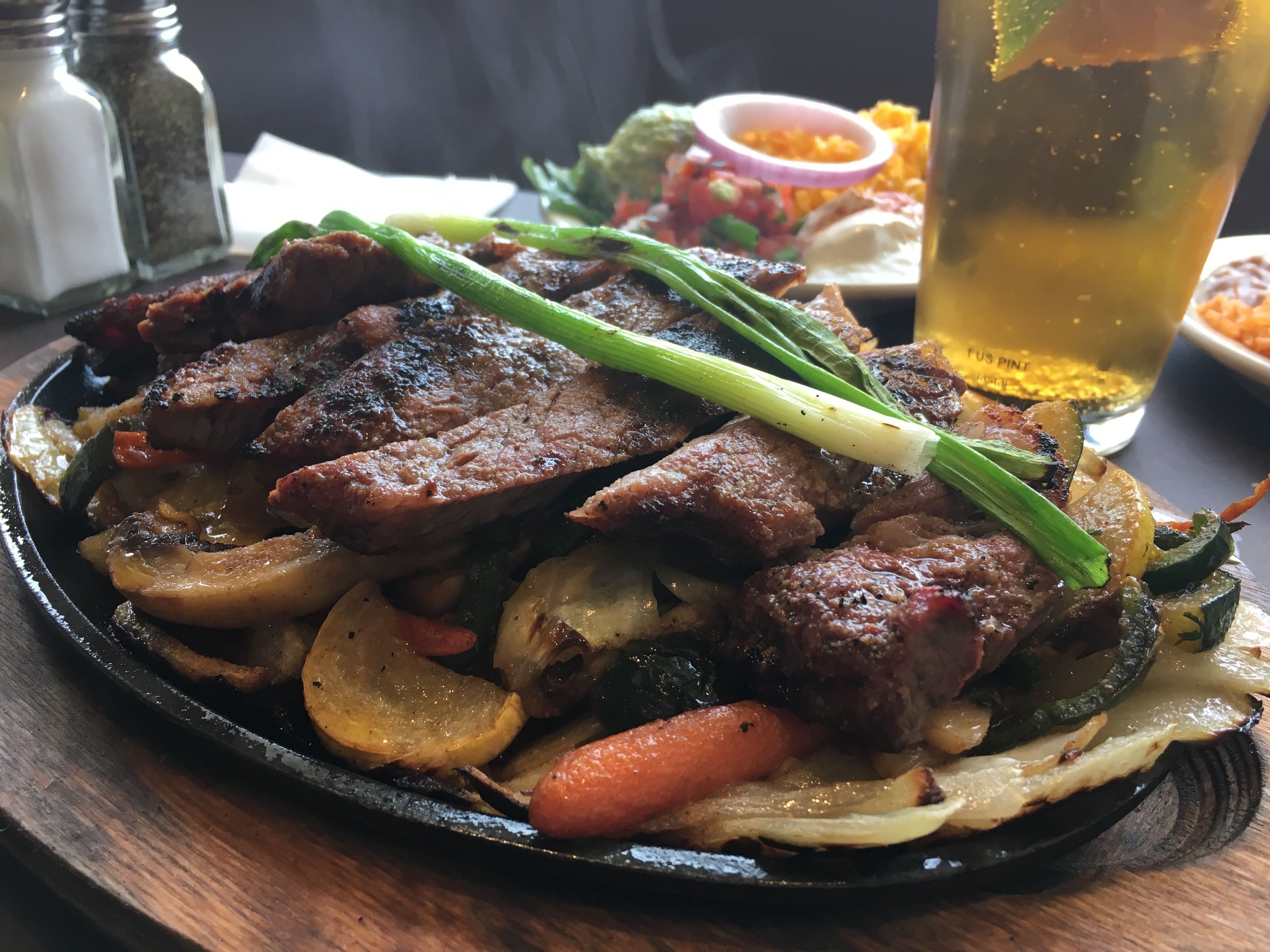 903 Parker Square Rd, Flower Mound TX 75028
One of Flower Mound's newer restaurants, Gabriela & Sofia's opened their second location in our very own Parker Square earlier this year.
Owner, Gabriel Pompareyna, grew up in Mexico where he grew up learning his family's recipes which he now share with his customers on a daily basis.
Gabriel kept a few design elements left over from the previous tenant, Taco Brone, like the unique beer tap which fills glasses from the bottom which means no foamy top and more beer for your buck!
We absolutely love their tableside guacamole, their steak fajitas and their churros which are served with a coconut-pineapple ice cream.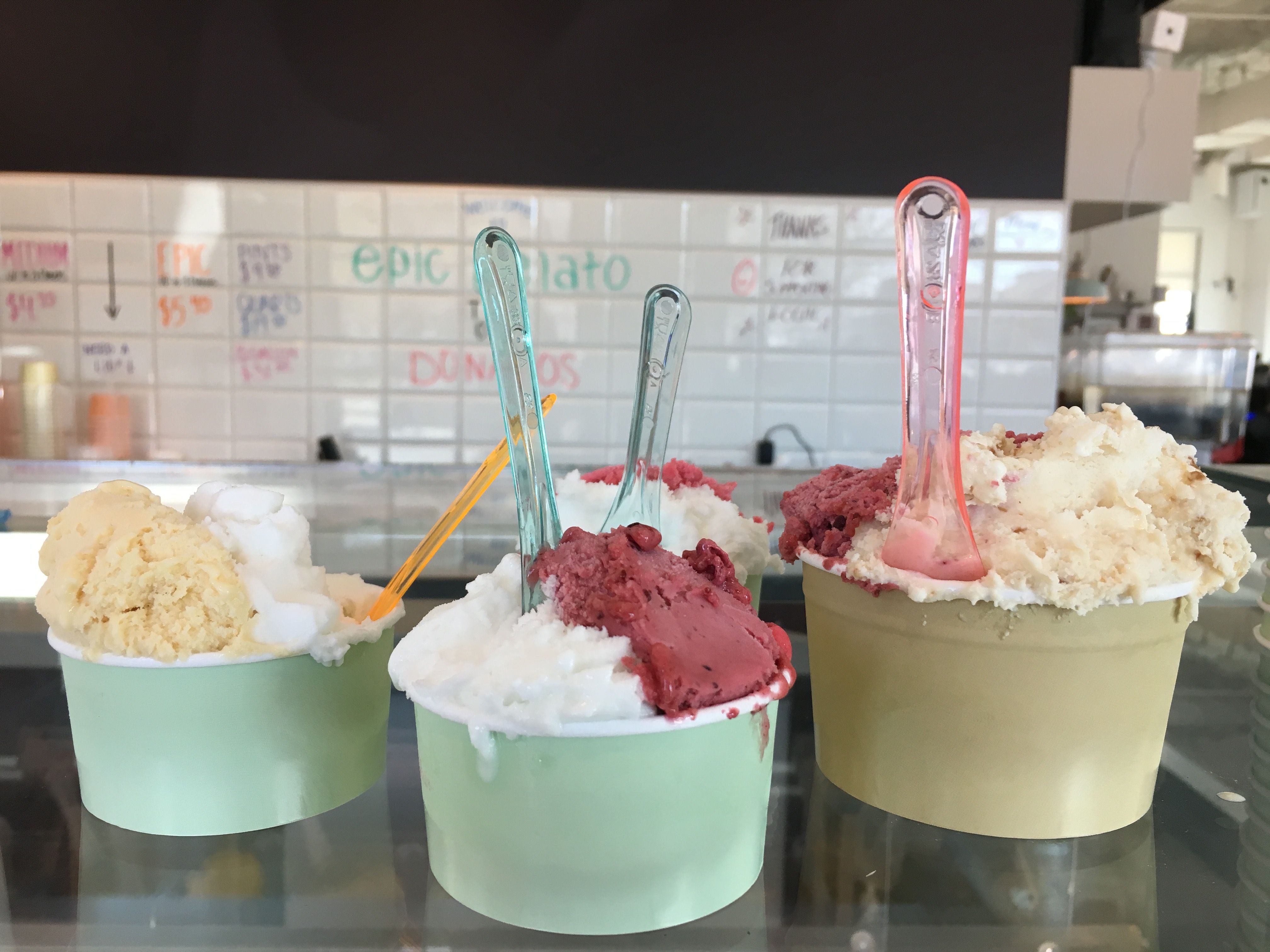 2400 Lakeside Pkwy Suite 100, Flower Mound TX 75022
Every time we visit Epic Gelato in Lakeside DFW, we learn so much about coffee, pastries and gelato from owner Richard Baldwin. He has dedicated several years of his life to studying with some of the best coffee roasters so that he can serve his customers the best coffee available. And you can absolutely taste the difference!
And we also love that every time we visit, Richard has been creating and innovating new menu options for us to try! Since we originally visited Epic Gelato in 2016, Richard has officially added the "Donato" (a gelato-filled donut) to the menu, as well as Smart Fruit juice smoothies, new pastries like cupcakes and savory scones, and custom-order gelato cakes made with layers of pound cake and your choice of gelato flavors.
We love Richard's passion for what he does and absolutely encourage you to go try out one of his many incredible menu options!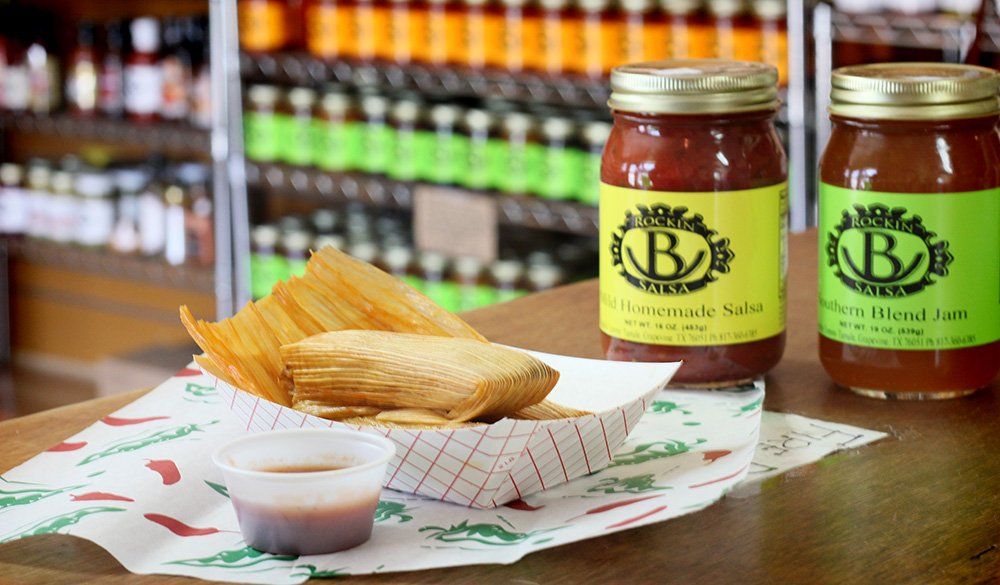 1689 W Northwest Hwy, Grapevine TX 76051
This is a place I had been dying to try for years after spending a lot of time doing business in and around Grapevine. So I was thrilled to finally get the chance to stop in for lunch at Tommy Tamale a few months ago!
Tommy Tamale offers all things Tex-Mex to their customers - from a diverse line of salsas in their market, to their gourmet tamales, to burritos and quesadillas. We know tamales can be kind of an acquired taste, but if you're going to try one for the first time, try it at Tommy Tamale. Yelp named them one of the Top 100 Places to Eat in 2017, so if you don't believe us, believe Yelp!
The entire staff is so friendly and welcoming - you'll instantly feel like part of the Tommy Tamale family! And you'll probably meet Tommy while you're there - he's often seen walking around the restaurant greeting all of his customers and making them feel at home.
You can purchase their tamales ready-to-eat in the cafe or you can purchase them at the market and take them home to serve. Either way, you won't regret paying this place a visit!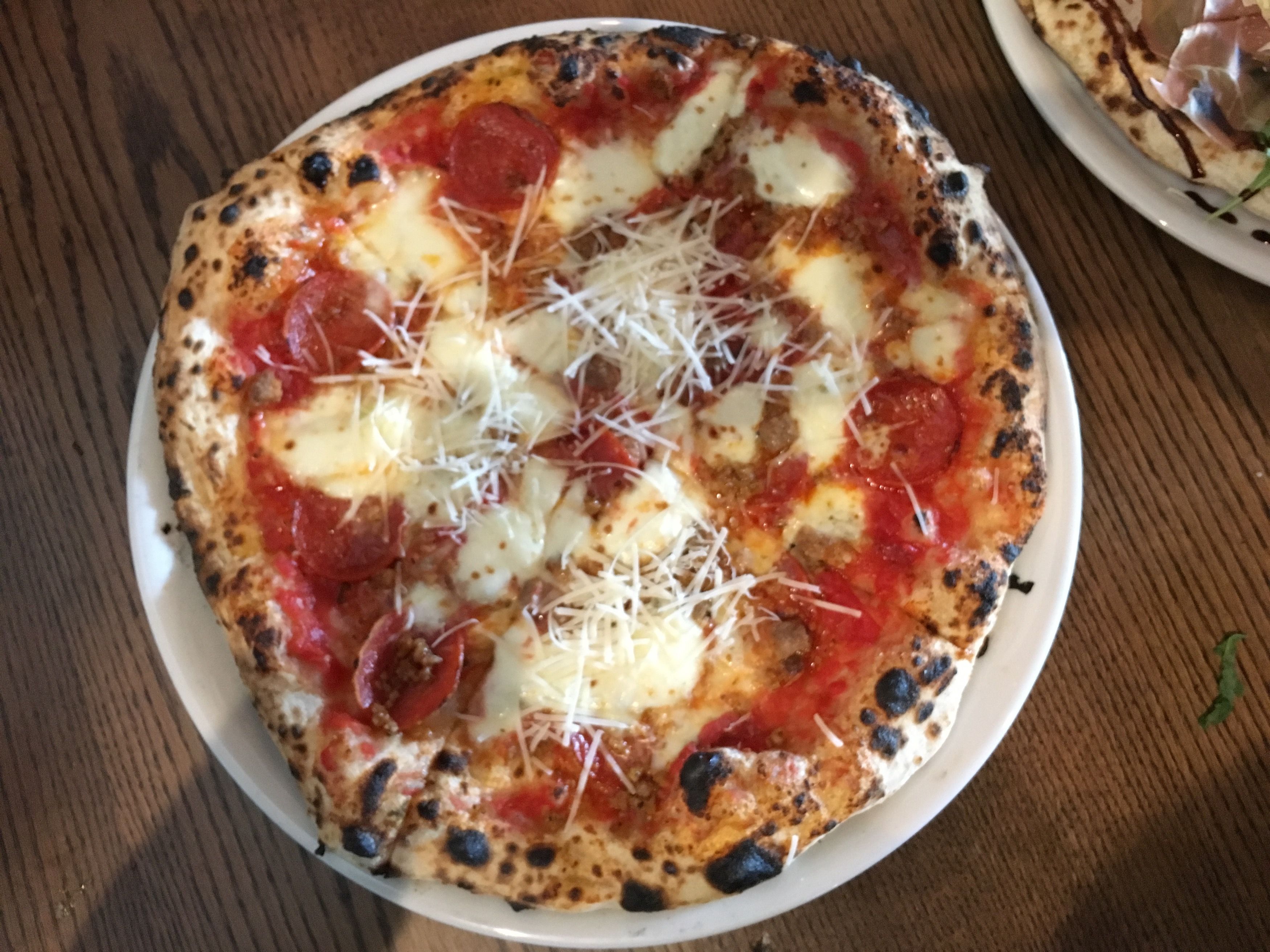 233 W Church St, Lewisville TX 75057
Old Town Lewisville has seen quite the rejuvenation this year with several restaurants already opening and more on the way! We visited their new Neapolitan-style pizza restaurant, Cavalli Pizza, to try out their delicious menu made with only the freshest and most authentic ingredients. (Their pizzas are so authentic, they actually import the flour from their pizza dough from Italy!)
The Lewisville location is Cavalli's third here in DFW, and while the menu is mostly the same across all 3 locations, there are some menu items unique to the Lewisville one. All of the cocktails have been crafted with Lewisville-area residents in mind by their house sommelier and the owner.
Some of our favorite menu items include the Lewisville Salad, their Arancini, and The Dallas pizza. But you absolutely cannot leave Cavalli without having their Lemon Tiramisu made with layers of mascarpone, lemon curd, lady fingers and limoncello.

1213 FM 407, Argyle TX 76226
We never say "no" to trying out a new BBQ joint, even if it means we have to drive a little ways to get there!
407 BBQ started out as a small stand on the side of the road in Argyle at 407 and I-35W and just recently opened up a restaurant location where customers can now either take their food to-go or eat it there fresh from the kitchen.
Their food is incredible, but because of all the care and attention it gets, this is a "first-come first-serve" kind of place. Once they're out of something for the day, they're out! So it's always best to get there earlier in the day if possible.
Their ribs are some of the best I've ever had. Their brisket and turkey were so tender and flavorful. And each of their traditional Texas BBQ sides were delicious as well. And while you definitely don't need the BBQ sauce to enjoy any of their food, you should probably have some of it because it has a perfect balance of spicy and sweet flavors.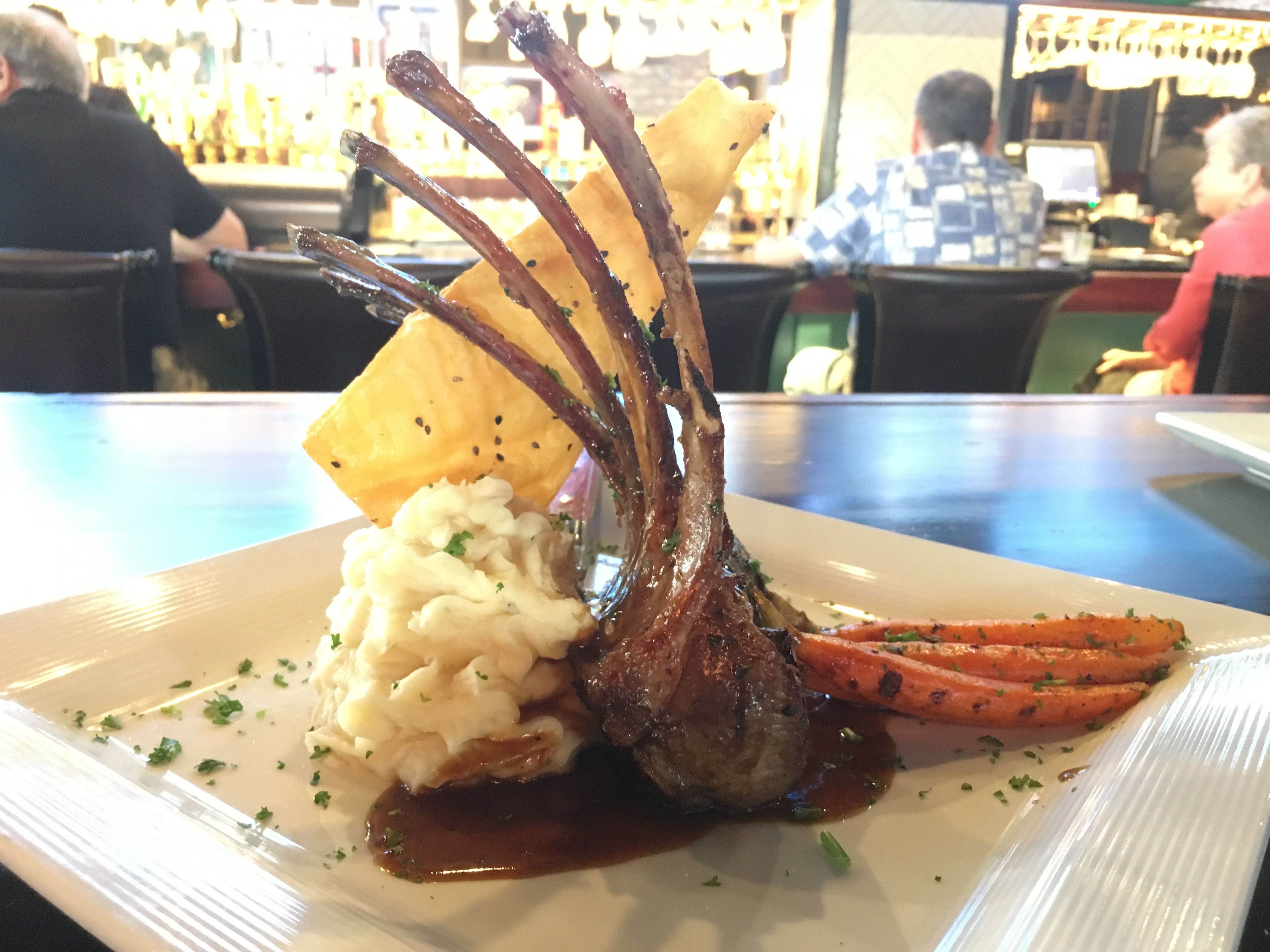 1701 Shoal Creek Dr, Highland Village TX 75077
We've been fans of Jim Verfurth since his Village Grill days. Verf's is one of our favorite local spots to send clients for a celebratory meal and we were thrilled to hear that Jim was opening another restaurant in the Shops at Highland Village!
Shoal Creek Tavern offers an authentic tavern-style environment with the large bar area, cozy and rustic seating, and a large outdoor patio that has a unique beer tap fountain.
The menu has been expertly crafted by Chef Florencio and the Bar Manager, Cory. Some of our favorites from our visit included the Pretty in Pink cocktail, the Crab Cake Stuffed Shrimp, the Rack of Lamb, and their Bread Pudding served with fried bananas foster.

2450 Lakeside Pkwy Ste 100, Flower Mound TX 75022
Highly anticipated, Mio Nonno, opened in March in Lakeside DFW and has been wowing customers with their five-star worthy menu ever since.
Owners Noti Krasniqi and Chef Ati Mala pride themselves on being able to introduce locals to some Italian dishes they may never have heard of before.
We ate so much while we were there and it was all so delicious that it's really hard to choose favorites, but we'd definitely recommend you try the crispy-fried polenta, steamed mussels, gnocchi, Eggplant Parmesan, Lobster Ravioli, and the Ciopino (a seafood medley soup served in a light seafood broth). See? I told you it would be hard for us to narrow down to some favorites...