Foodie Friday: A Sneak Peek at Mi Dia From Scratch
This week we took a little trip to Grapevine to visit the original location of one of the restaurants Flower Mound residents are highly anticipating the Grand Opening of - Mi Dia From Scratch.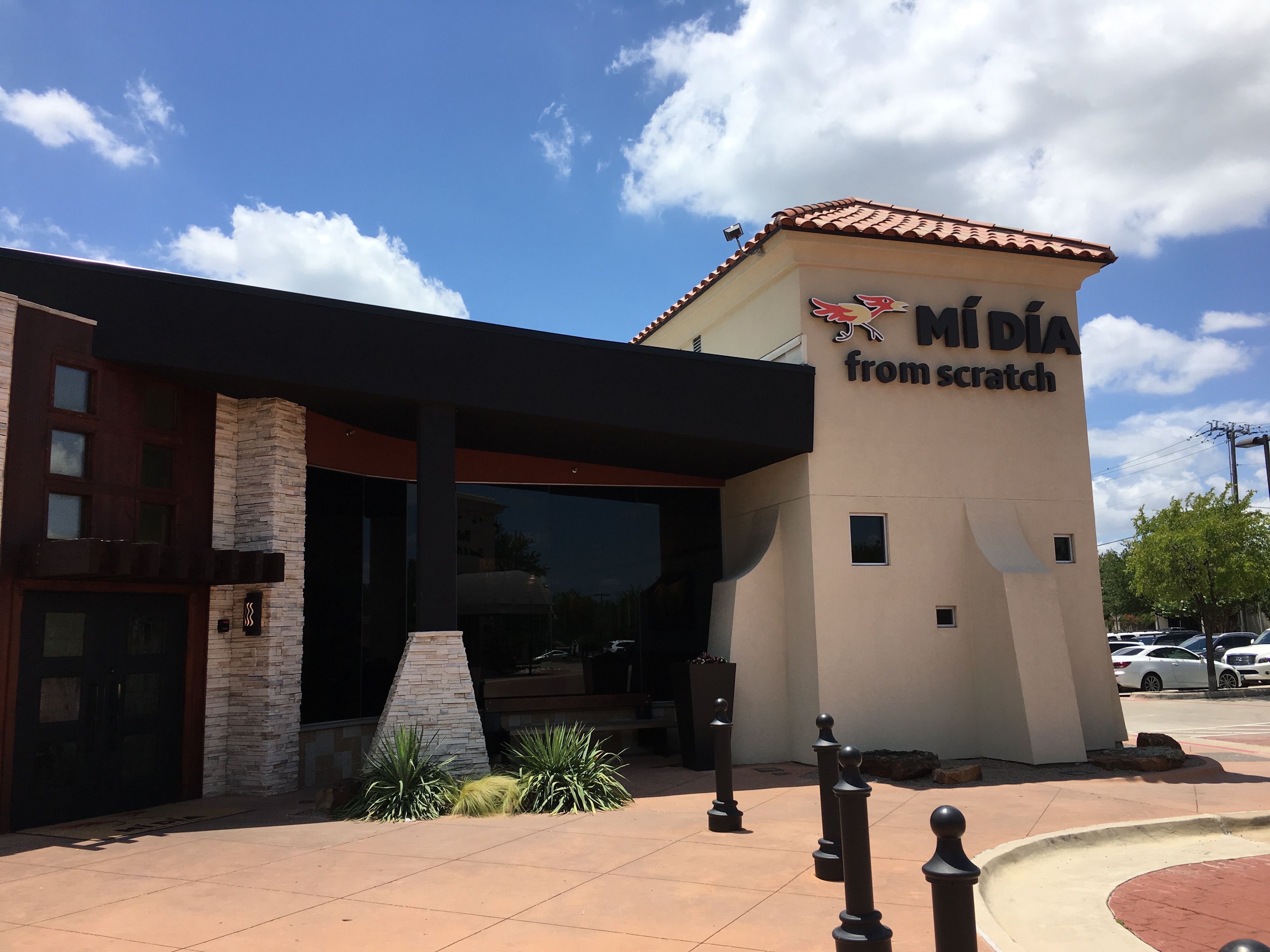 As much as I can't believe I'm going to admit this - I had never been to Mi Dia before! And I'm now really upset that it has taken me this long to eat there. But it also made me incredibly excited for their Flower Mound location to open!
We got to sit down with Executive Chef Gabriel DeLeon who opened the original location in Grapevine back in 2011. Gabriel comes from a family familiar with the restaurant business. His father opened La Margarita in Irving nearly 30 years ago and his uncle opened Esparza's in Historic Downtown Grapevine.
At a young age, Chef Gabriel wanted to master the art of preparing and serving five-star cuisine, so he attended culinary school and then spent several years studying at restaurants in Mexico City and New York. When he returned to Dallas, Chef Gabriel took his father's classic Mexican dishes from La Margarita and added his own flair, incorporating ingredients like duck.
And just as the name suggests, everything is made from scratch in the restaurant. Which gives every dish and even their cocktails a fresh, authentic taste.
We couldn't come to Mi Dia and not sample a couple of their cocktails, so we asked our waitress to choose a couple of their most popular and unique drinks to bring out. She chose their Heart of the Desert which is a margarita made with a blood orange liqueur and their Hibiscus Champagne Margarita made with a hibiscus sorbet and dry ice. It came out bubbling like a witch's potion - very neat!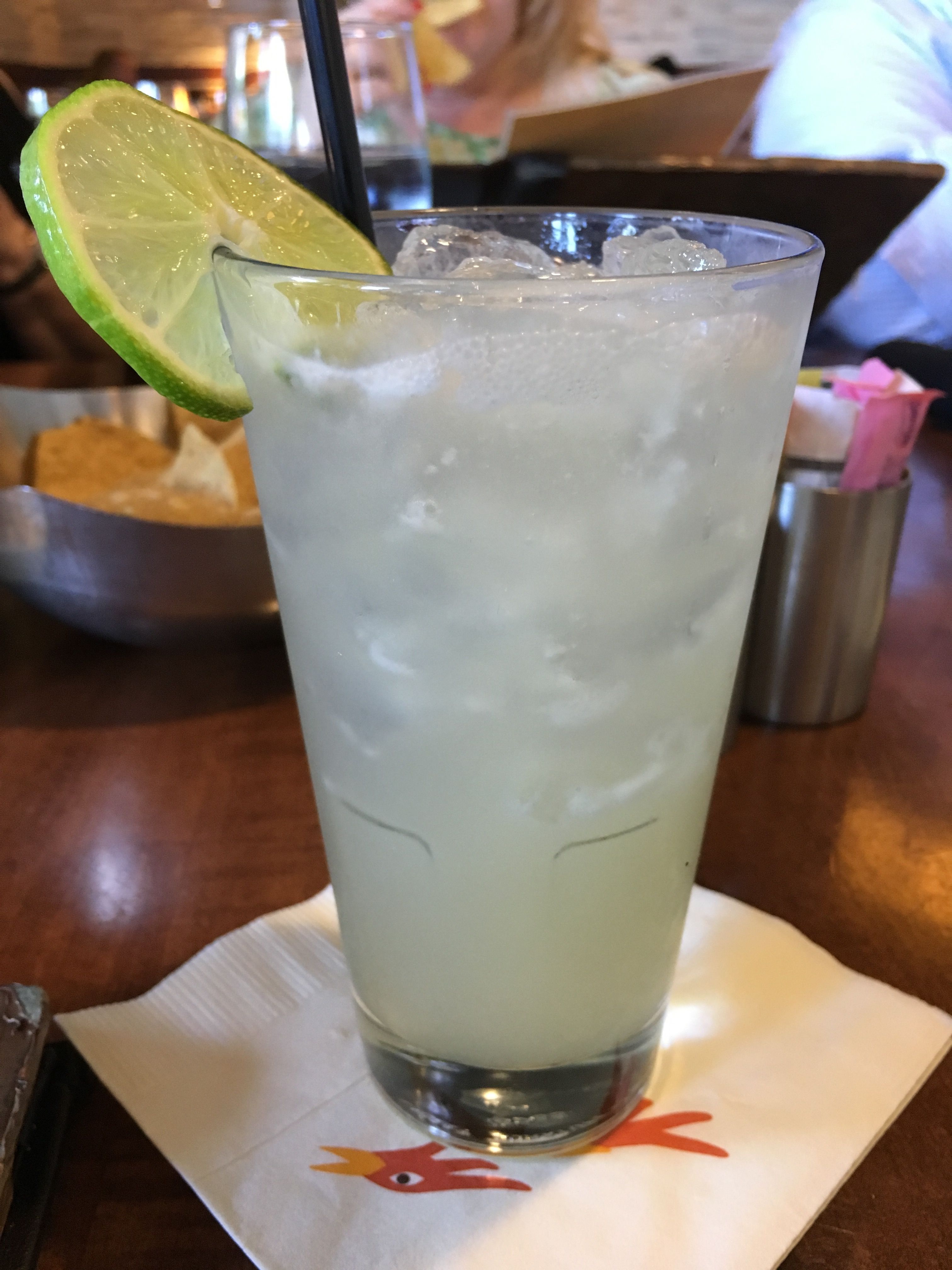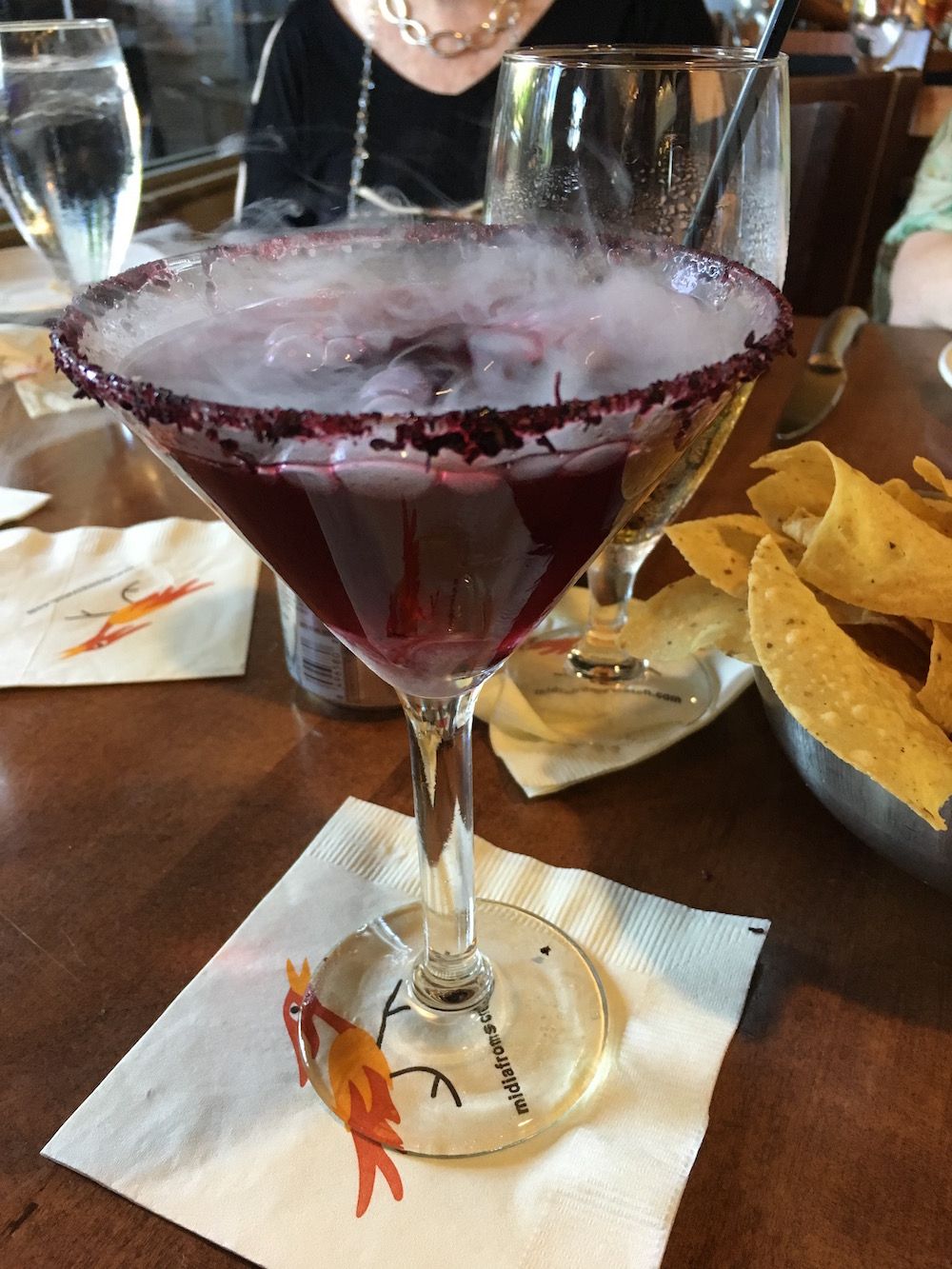 Many of you know that I've recently committed myself to losing 100 pounds. And if you didn't already know, now you do and you can help support me along my journey. Because of my new commitment, I asked our waitress what the best option for a low-carb diet would be. So, Jay's Healthy Choice option this week is their Carne Asada with a side salad instead of the rice and beans. The steak was so tender and had incredible flavor. It was a fantastic suggestion, and I was able to leave still feeling good about myself!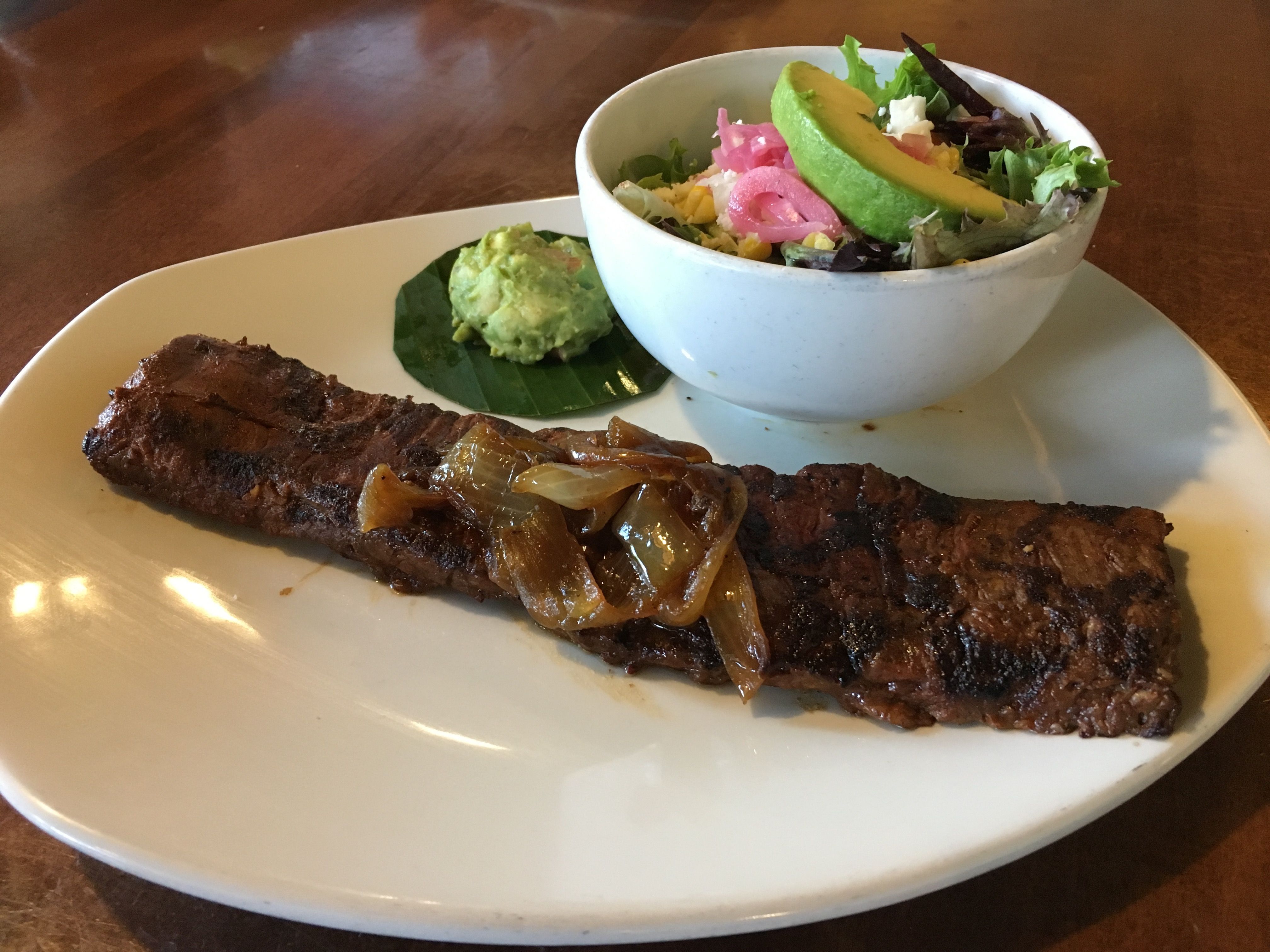 If you have dietary restrictions of your own, Mi Dia offers a special menu which is organized according to dietary needs. So whether you're gluten-free, vegetarian, etc. they make it easy for you to find a dish that will work for you!
We ordered a wide array of other entrees from Mi Dia's dinner menu as well, including: Steak and Relleno, Duck Two Ways, Wood Grilled Banana Leaf Wrapped Salmon, Pollo Agave, and Chipotle Ribs.
If you like something with some heat to it, definitely try the Steak and Relleno which is grilled skirt steak served with a relleno stuffed with jack cheese and topped with New Mexico Red and green chile sauces.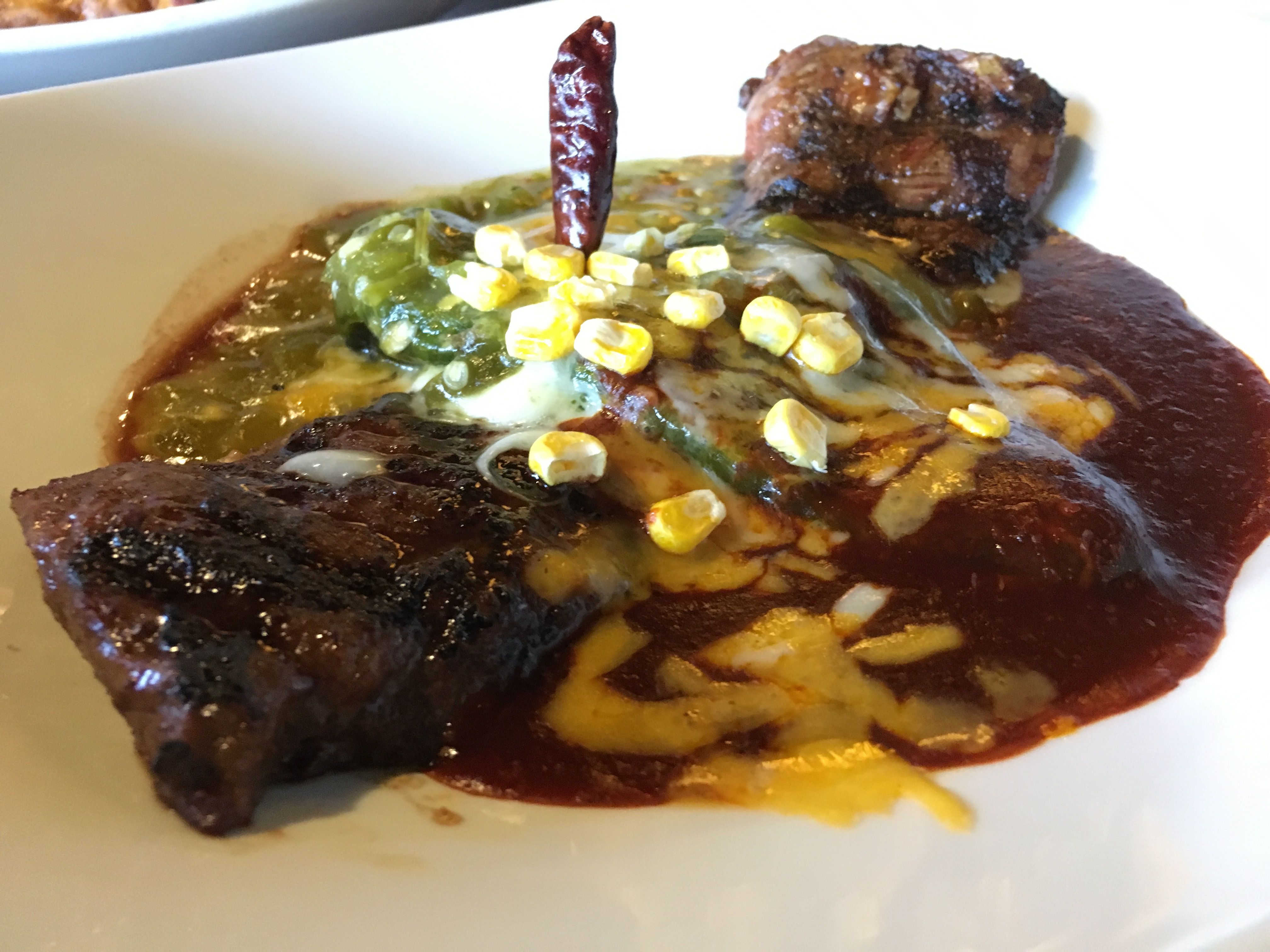 If you're a fan of duck, their Duck Two Ways is fantastic. My wife, Stacy, who doesn't even usually like duck was a fan of this dish!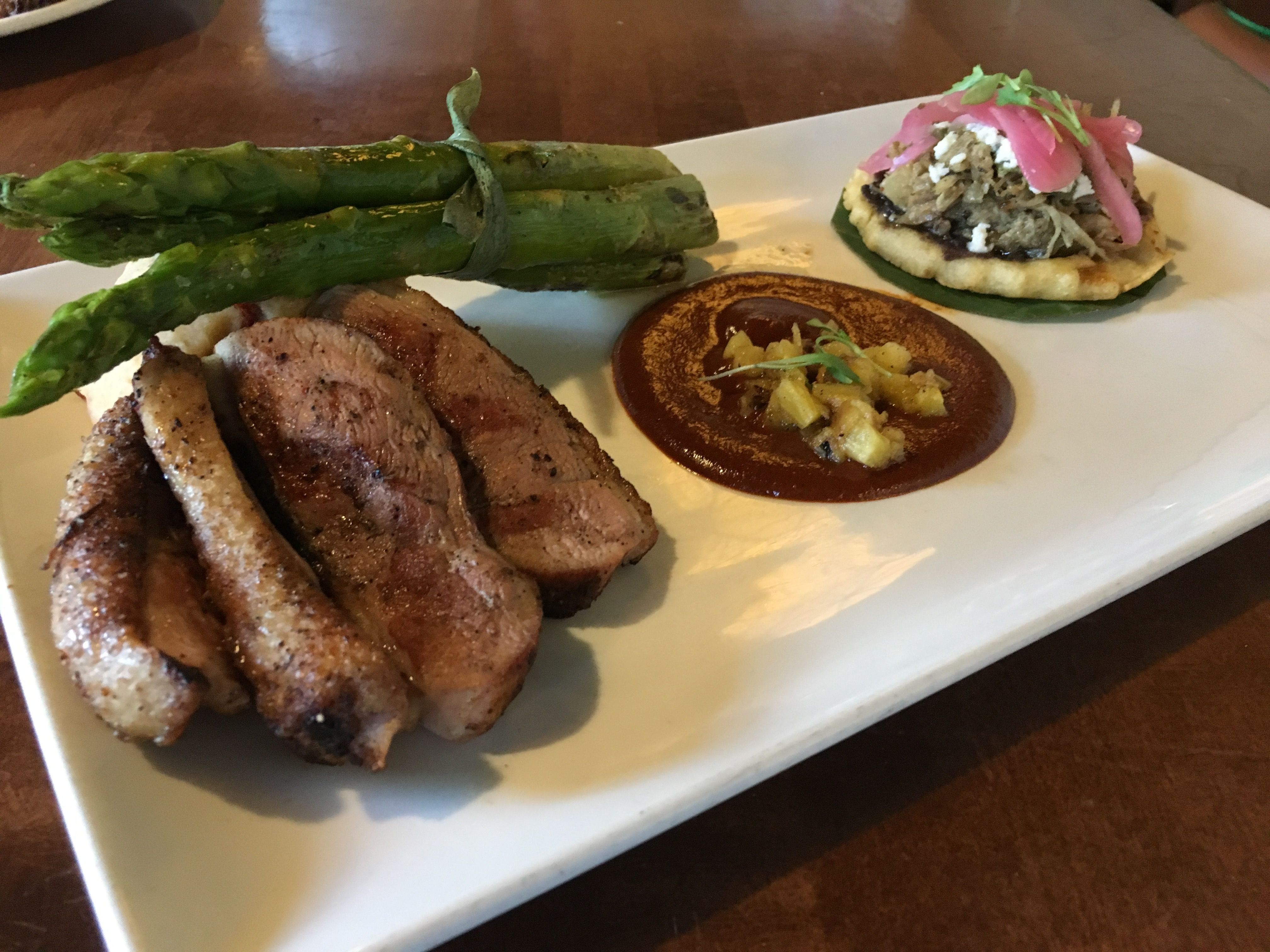 Their Banana Leaf Wrapped Salmon was FANTASTIC. It was cooked perfectly and had amazing flavors.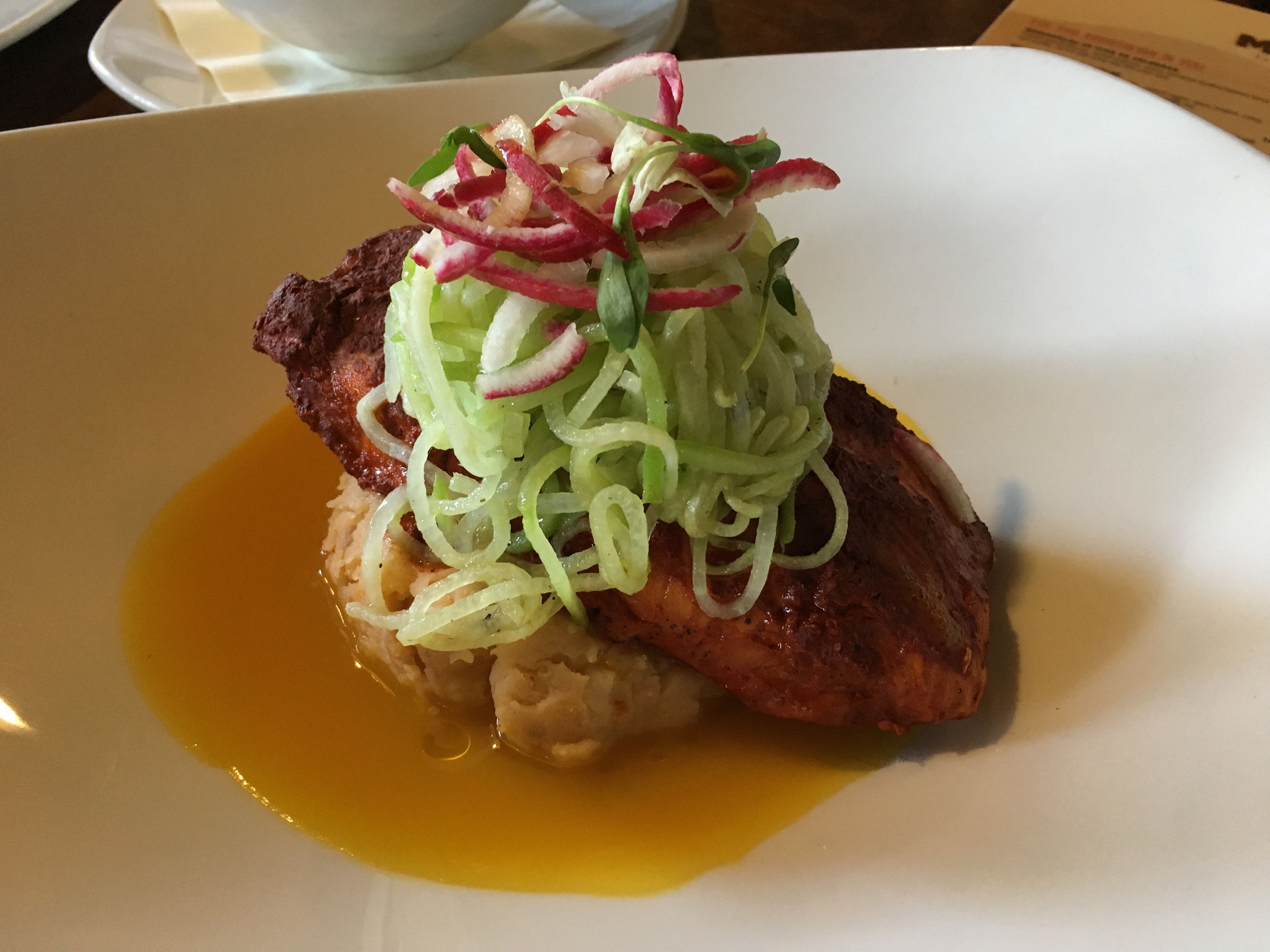 If you want something kind of creamy, their Pollo Agave was a fantastic option as it comes served with a Shitake cream reduction and whipped potatoes.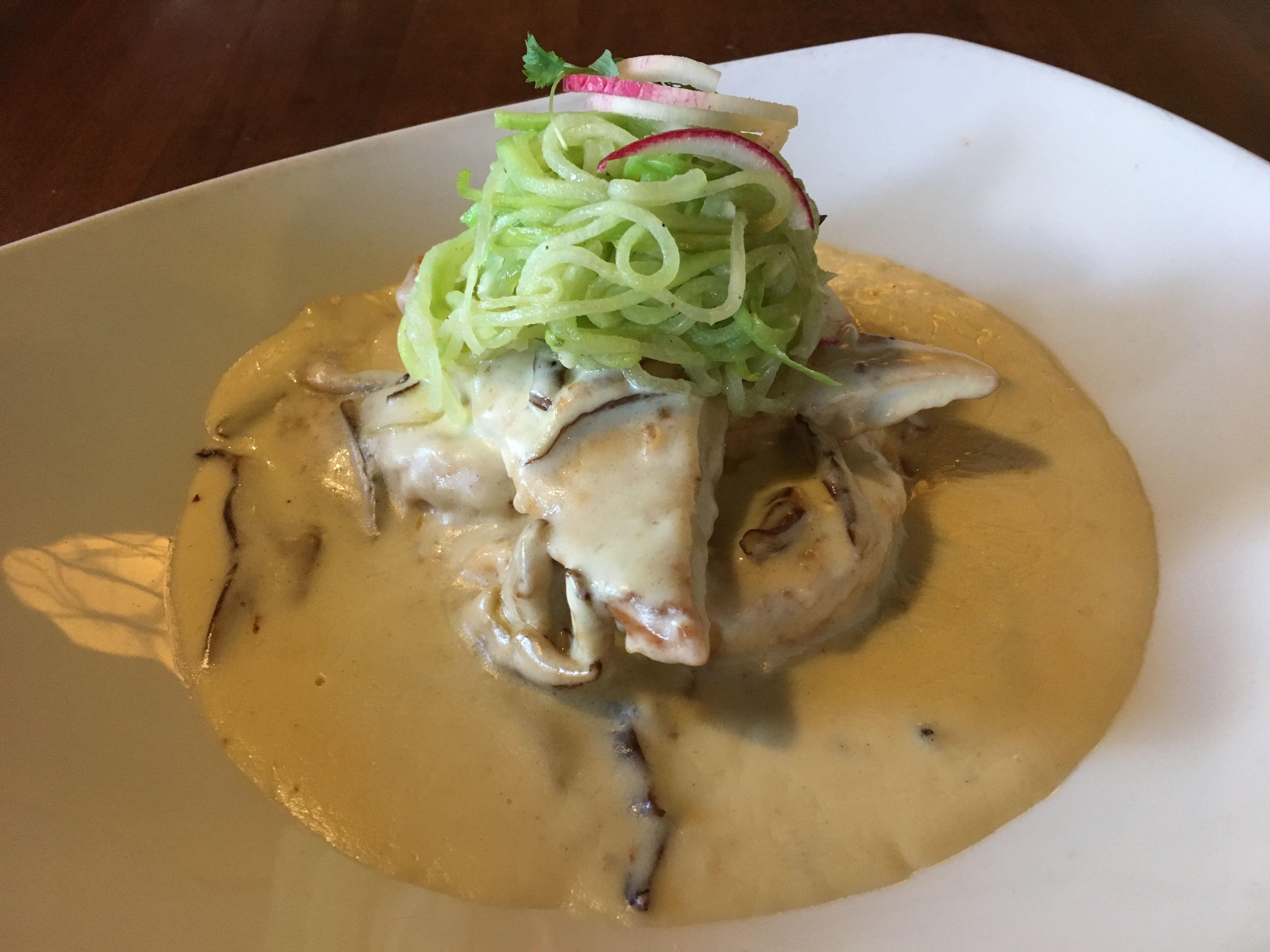 And their Chipotle Ribs were fall-off-the-bone delicious and were also packed full of flavor.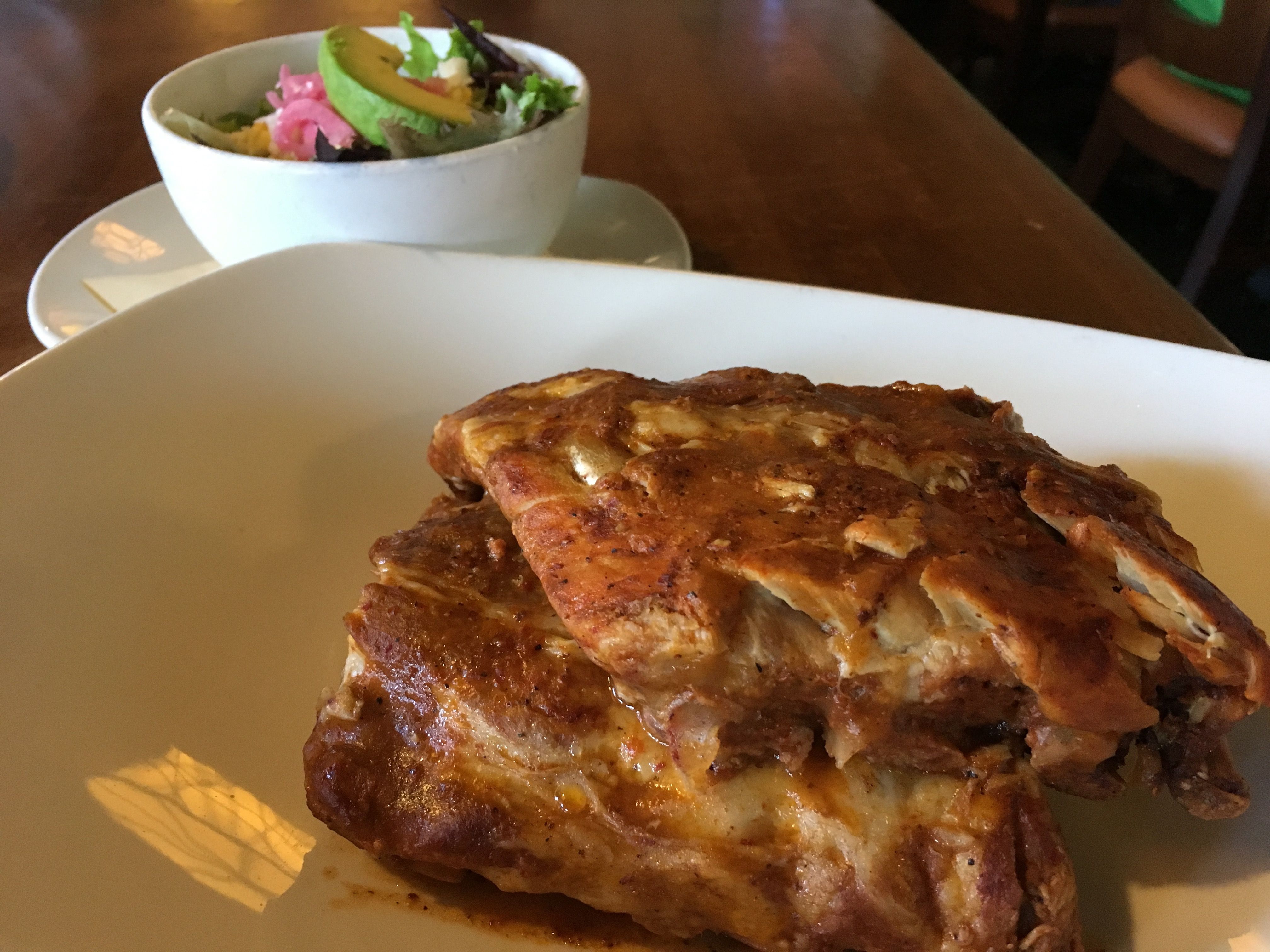 Then we topped things off with a special birthday treat for Kathy in our office - their Rocky Road Bliss which they make right there in the restaurant. SO good.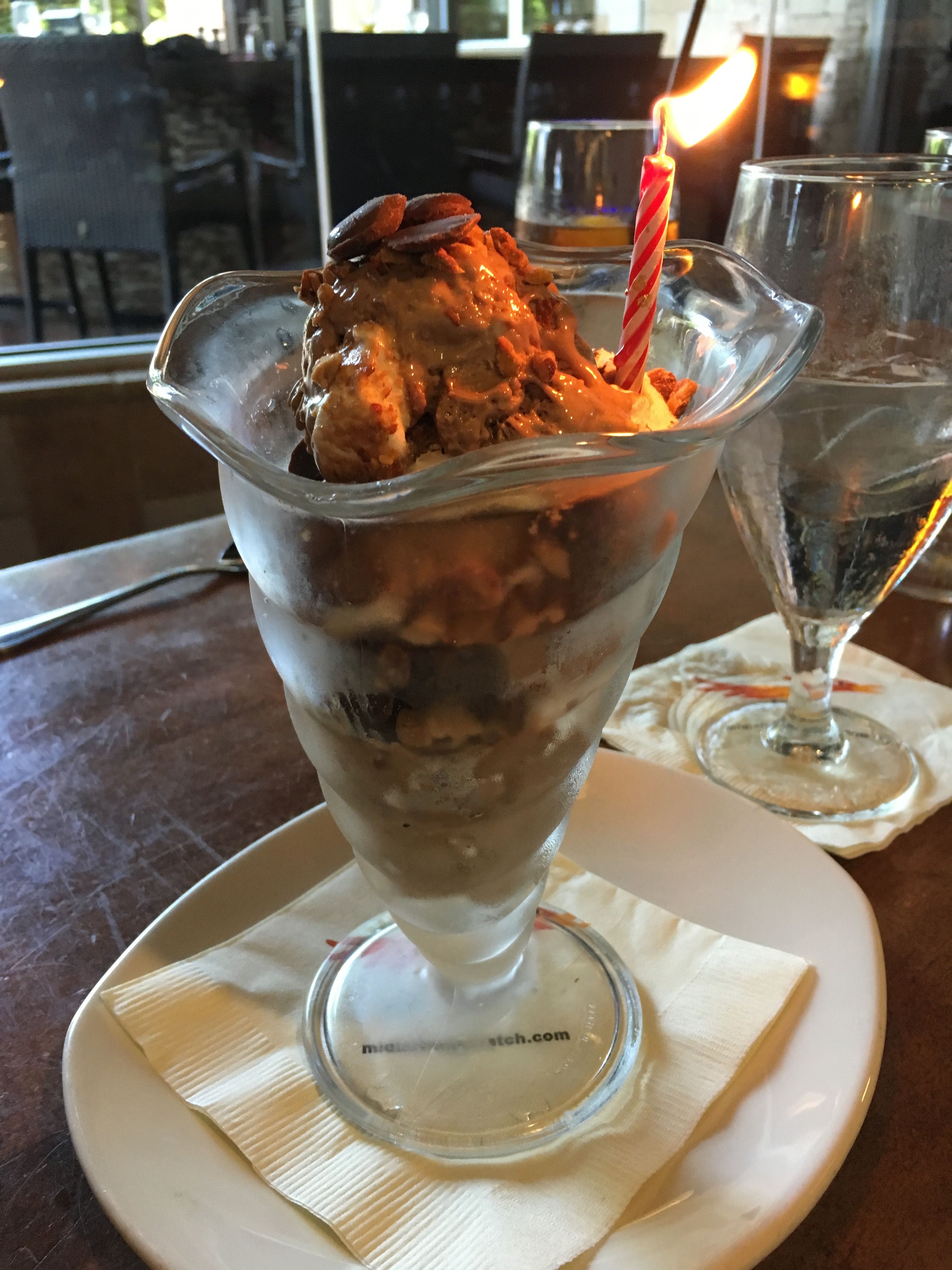 We're all aboard the Mi Dia bandwagon now and absolutely cannot wait for their Grand Opening. Which is expected to happen mid-August, so we don't have that much longer to wait, Foodies! Their Flower Mound location is designed exactly like their Grapevine location, so it will feature the same great bar, decor and patio area that you've grown to love.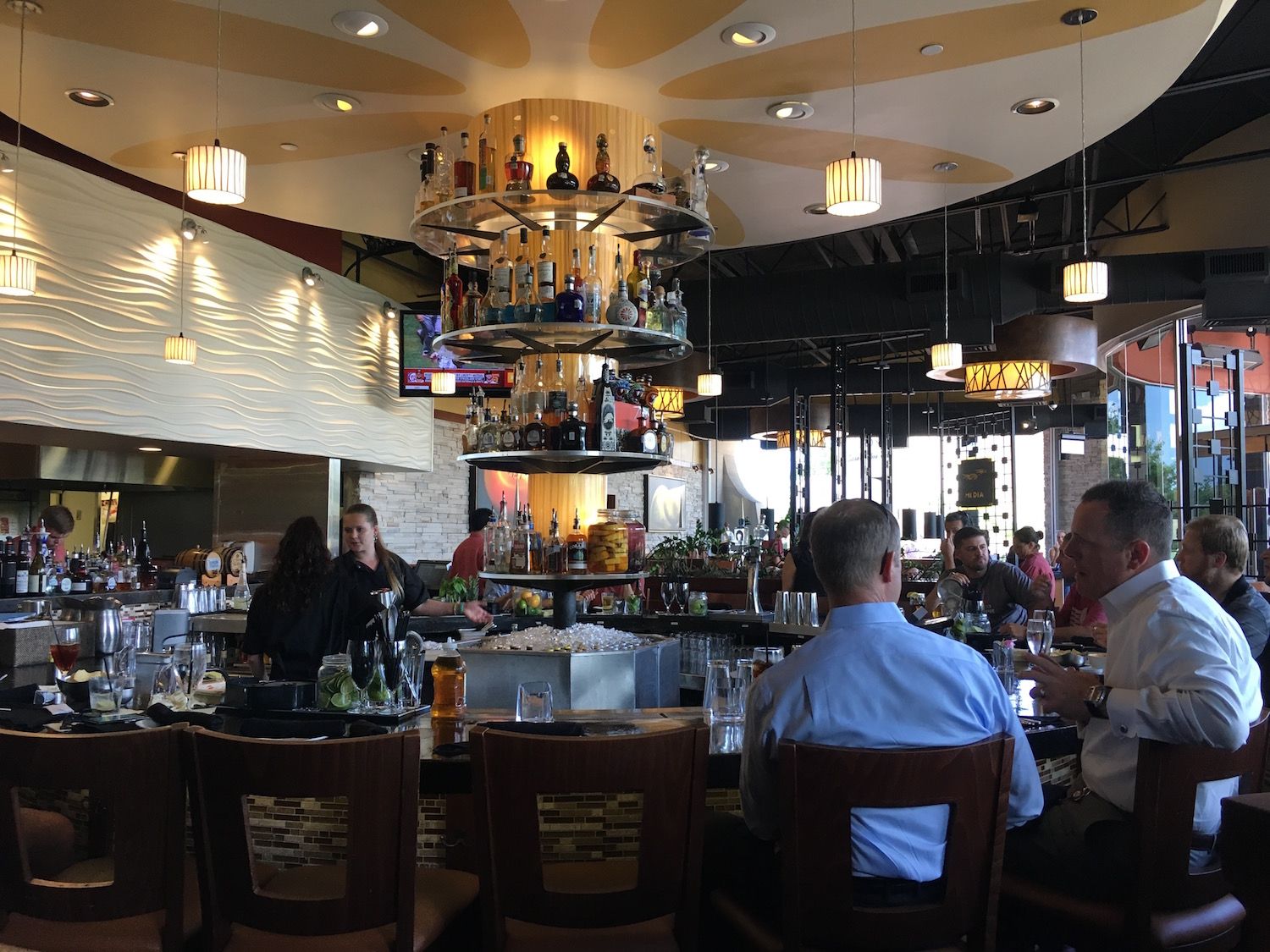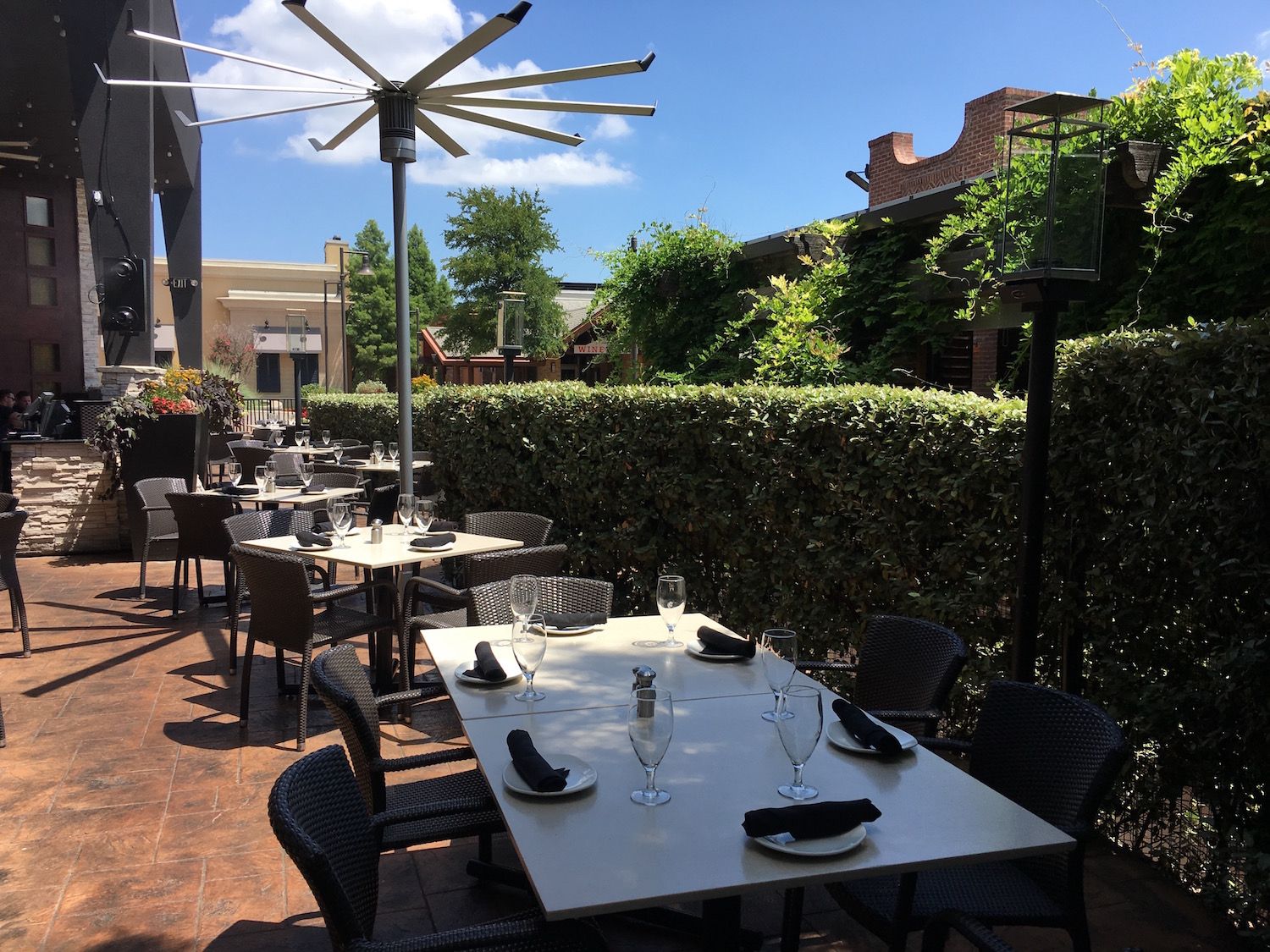 We can't wait to welcome Mi Dia to Flower Mound, and in the meantime, we might be taking a couple more trips to Grapevine.
*Mi Dia From Scratch in Flower Mound will be located at the corner of Windsor and FM 2499 - across the street from Flower Mound Presbyterian.