Foodie Friday: Burgers & Brats - Authentic Burger Joint Right Here in Flower Mound
When you're shopping near the Highland Ranch Shopping Center in Flower Mound, you my not expect that you'd stumble upon an authentic burger joint right in the middle of it all. But you'd be missing out! And if you've never experienced Burgers & Brats, you definitely have been missing out!
Whenever I'm in the mood for a great burger, Burgers & Brats is the first local place I think of. From the moment you step through the door you'll feel as though you've been transported to some small-town burger stop with its cozy seating and exposed grill area.
And burgers are obviously not the only things they specialize in (given their name). Burgers & Brats also has a fantastic selection of German-style pork sausage and pork-and-beef sausage for all you brat enthusiasts out there. It all comes direct each day from Fischer's German Meat Market in the German town of Muenster, Texas. And they're served up on fresh-baked bread rolls from Bayer's Kolonialwaren und Backeri which is also in Muenster. So, no place better to find an authentic German brat! That's for sure.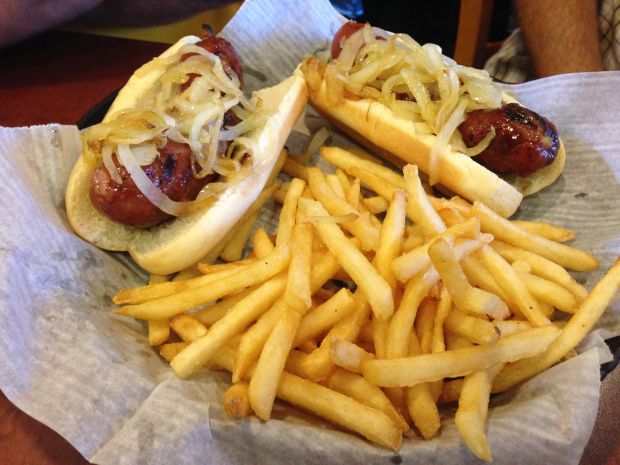 I love that you can watch them grill up your food from start to finish. With their burgers, they start with 1/2-pound of high-quality beef which is perfectly seasoned and topped with whichever ingredients you choose.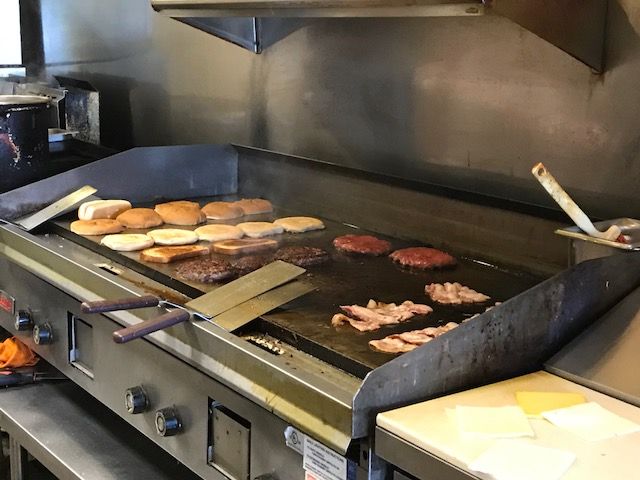 If you like your burger with some additional heat to it, give the Road Rage a try which is sprinkled with cayenne pepper and topped with pepperjack cheese and jalapenos.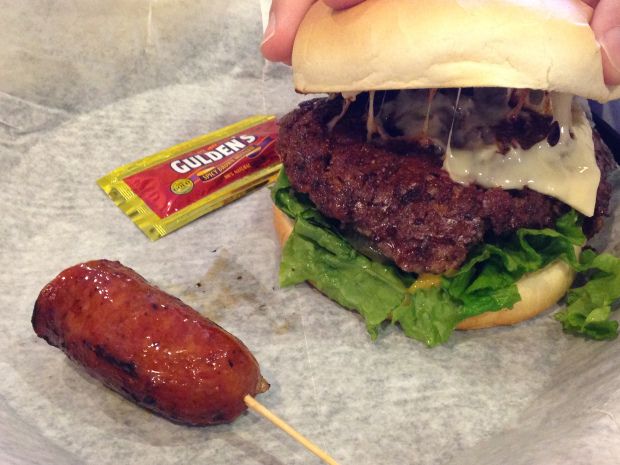 For a burger with a BBQ twist, you can order the Speed Bump which comes served with bacon crumbles, chopped onions, cheddar cheese and a smoky BBQ sauce.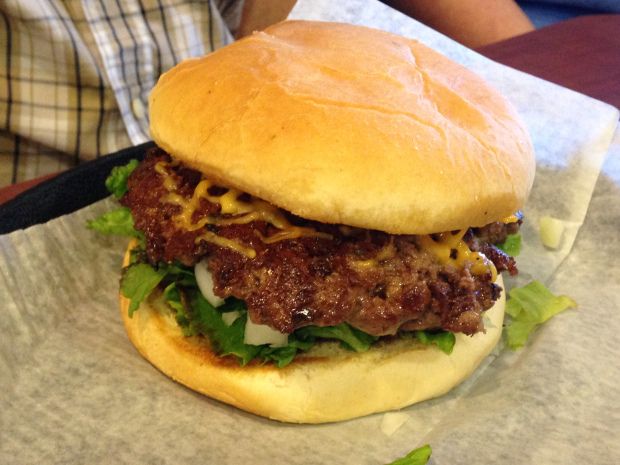 They've also got options that come with fried eggs on top, bleu cheese, or pineapple. There's even one called the Frito Pie Burger! Um... yum! And if you want a burger made with something other than beef, they also have a Turkey Burger, a Tuna Burger and a Veggie Burger.
Or if you want something entirely different, Burgers & Brats also has a couple of sandwich options including their Philly Cheesesteak, their Reuben Sandwich and some chicken sandwich options.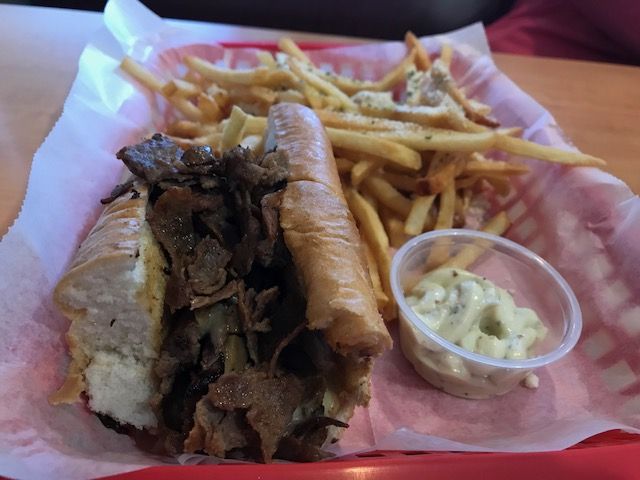 I also LOVE their truffle fries which are crisped to perfection and come sprinkled with parmesan cheese and served with a side of aioli.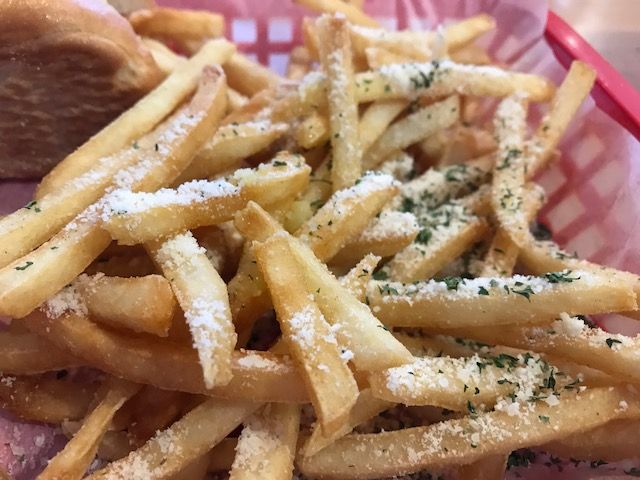 Burgers & Brats certainly draws a crowd around lunch time - and there are people who even drive from Fort Worth to come eat here! So, there's a testimonial for you.
Hope you all have a delicious Easter weekend, and if burgers sound like something that'll hit the spot, be sure to head to Burgers & Brats!
*Burgers & Brats is located in the Highland Ranch Shopping Center at 6100 Long Prairie Rd Ste 300, Flower Mound TX 75028.