Foodie Friday DFW: 2019 Big Tex Choice Awards
In just less than a year it will be my wife's favorite time of the year - State Fair time! A State Fair so big they actually give kids a day off school to go.
Do you love the State Fair of Texas as much as we do? Then you're going to love this sneak peek at some of the best food items you'll be able to get your hands on this year.
On Sunday, August 25th, we had the chance to attend the 2019 Big Tex Choice Awards where the 10 finalists presented their creations to a unique, esteemed and experienced panel of judges including: Dallas Mayor Eric Johnson; Samir Dhurandhar, Corporate Chef of Nick & Sam's Steakhouse; and TV Personality and Author LeeAnne Locken.
We know you're dying to know - who did they choose as the big winners of each of the three categories: Best Taste - Sweet; Best Taste - Savory; and Most Creative? Here's your answer!
---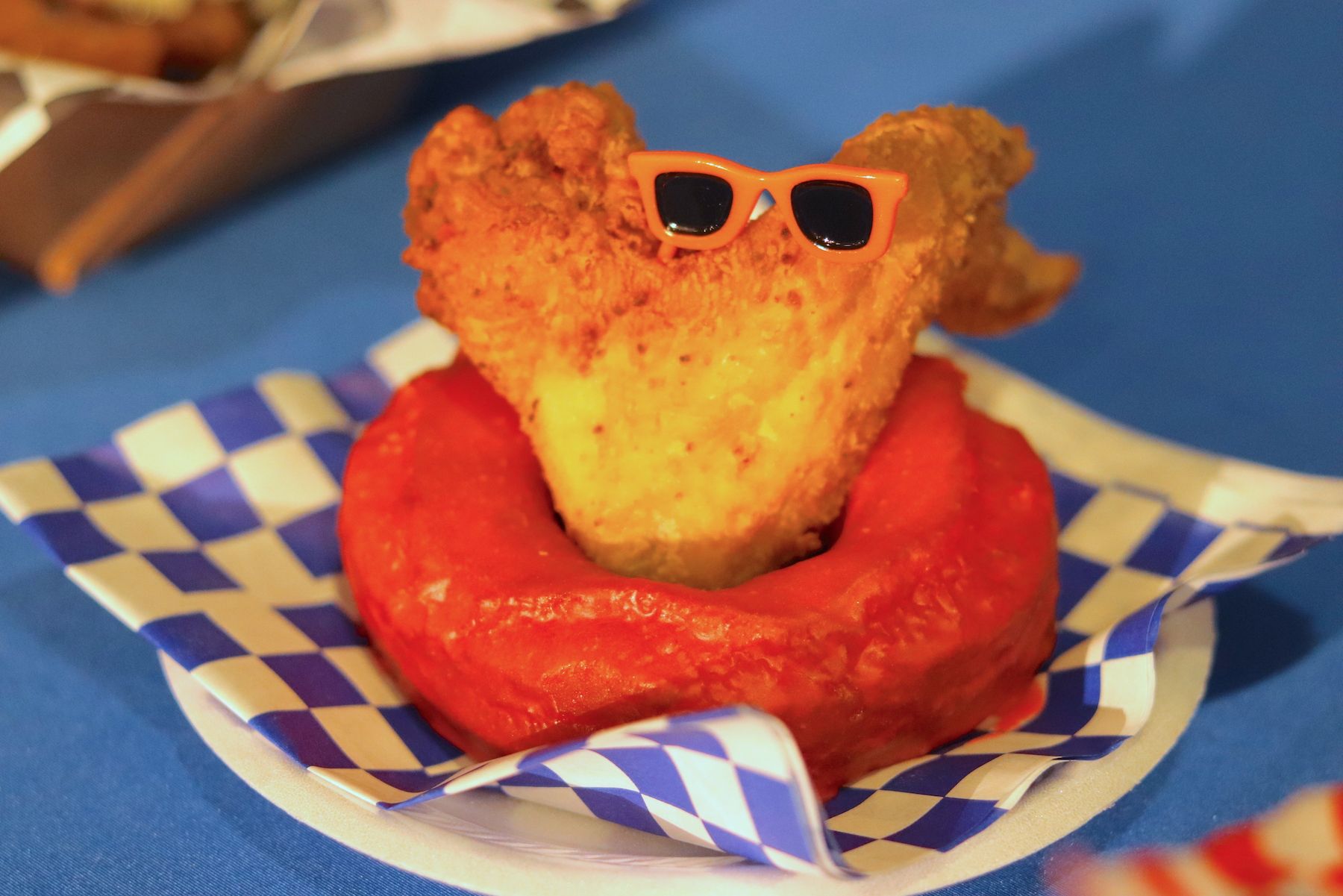 Best Taste - Sweet
The winner of this category has a name so fun to say you'll walk around saying it every day until the Fair's over with. It was the Big Red Chicken Bread created by brothers and business partners, Brent and Juan Reaves. Believe it or not, they've been serving up food at six different stands across the fairgrounds since 1979.
This year, you can tell they had a lot of fun crafting up this item with the savory fried chicken wing sitting on top of a homemade Big Red-flavored frosted donut. And the chicken wing is wearing a tiny pair of sunglasses - have you seen anything cuter?
---
Best Taste - Savory
This went to the Ruth's Stuffed Fried Taco Cone created by Ruth Hauntz. Ruth is no stranger to the Big Tex Choice Awards or the State Fair. This is her 31st year as a concessionaire and has become well-known at the Fair for her tamales. In 2016, Ruth won at the Big Tex Choice Awards for her Fried Jell-O and has been a finalist three times.
Her winning creation this year is made with tender, slow-cooked barbacoa served in an ice cream cone-shaped tortilla shell stuffed with black beans and cilantro lime rice and topped with pico de gallo, queso fresco, and homemade salsa verde.
We loved this one because it was different from all of the other fried options. The barbacoa, black beans and cilantro lime rice actually brought a refreshing feeling to the lineup and we can't wait to eat this one again!
---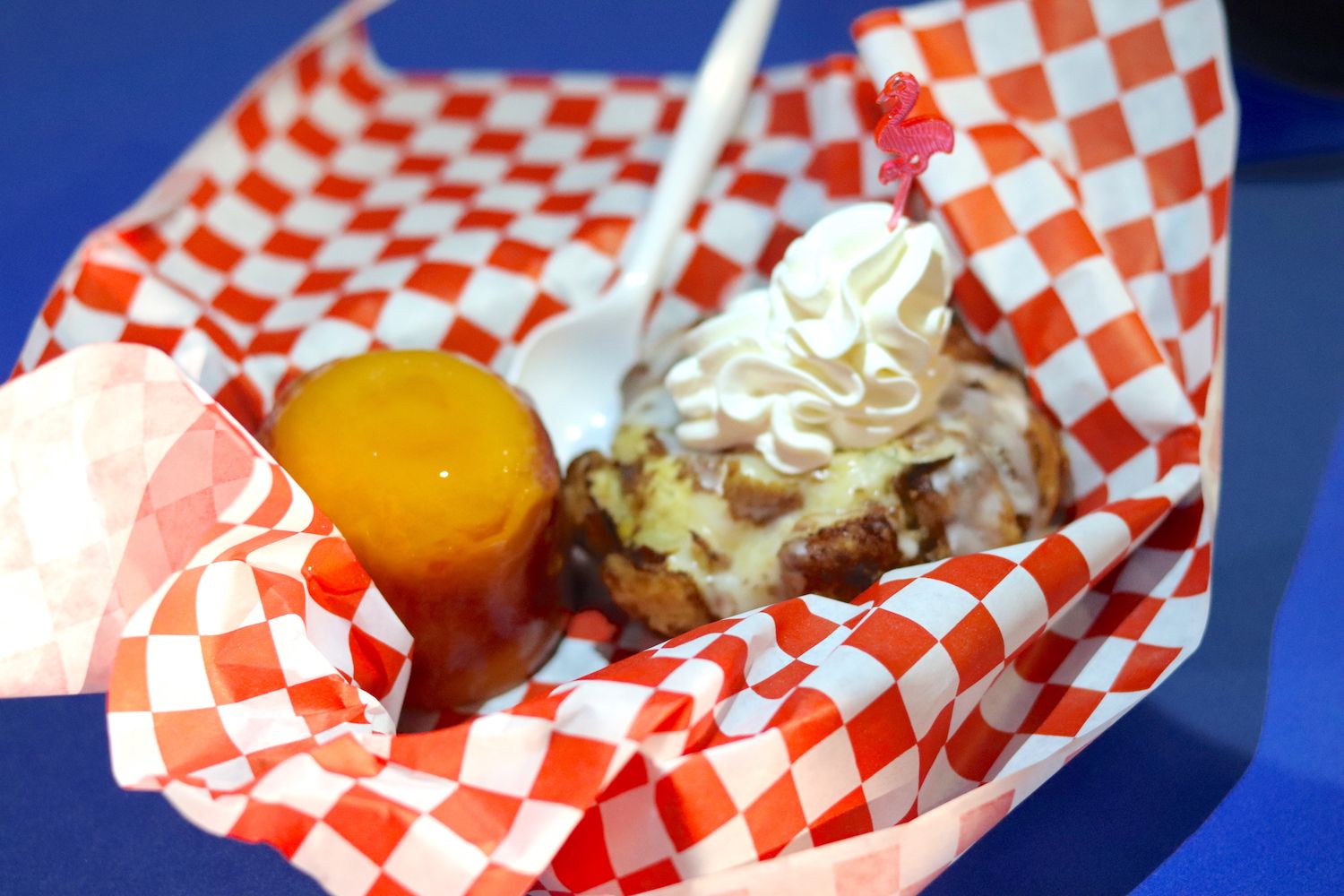 Most Creative
While we're talking about refreshing, we can't leave out The Garza Family's Fla'Mango Tango and their strawberry mango sorbet.
If you love dumplings, pies, cobblers, or turnovers, you're going to love this dessert which is a fried dough stuffed with fresh mango and topped with a citrus glaze.
The Garza Family also takes home the prize for oldest concessionaire for 2019. Trini Garza is 88 years old this year and still crushing it!
---
In addition to those three amazing winning options, we've got some honorable mentions we want to call out including the Fernie's Fried Burnt End Burrito; the Southern Fried Chicken Fettuccine Alfredo Ball; the Deep Fried Bayou Fruit Bites; and the Peanut Butter Cup Snookie.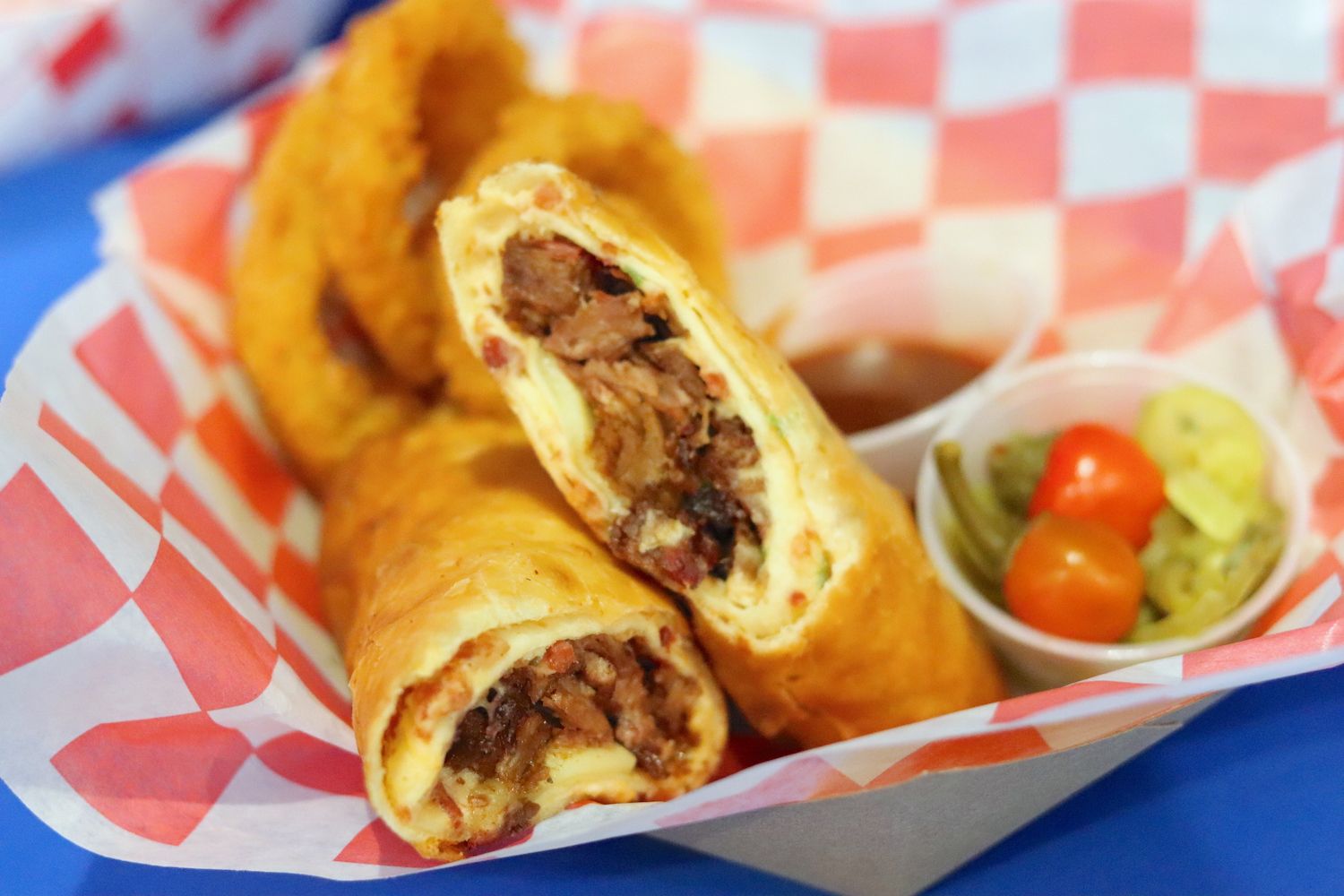 Fernie's Fried Burnt End Burrito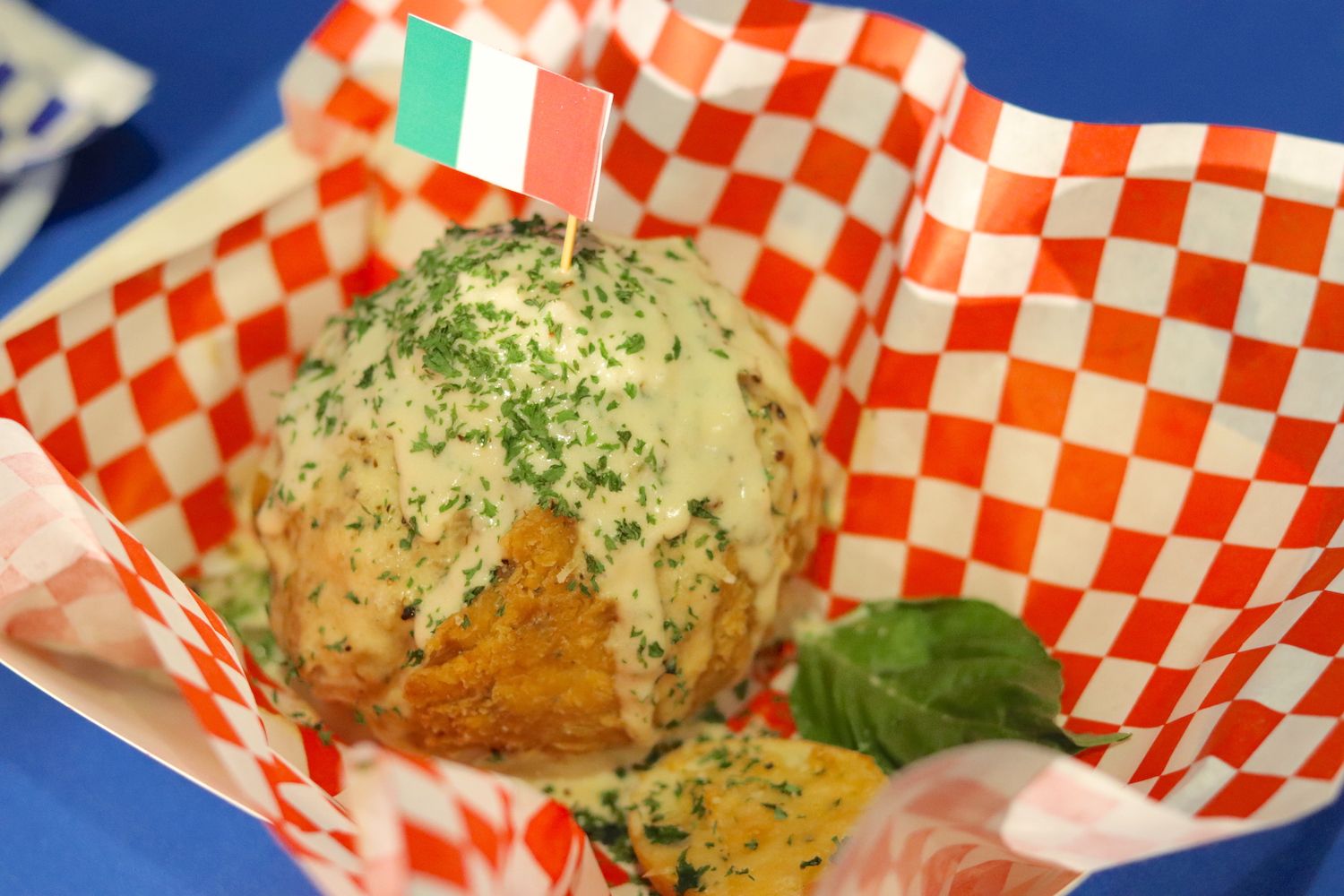 Southern Fried Chicken Fettuccine Alfredo Ball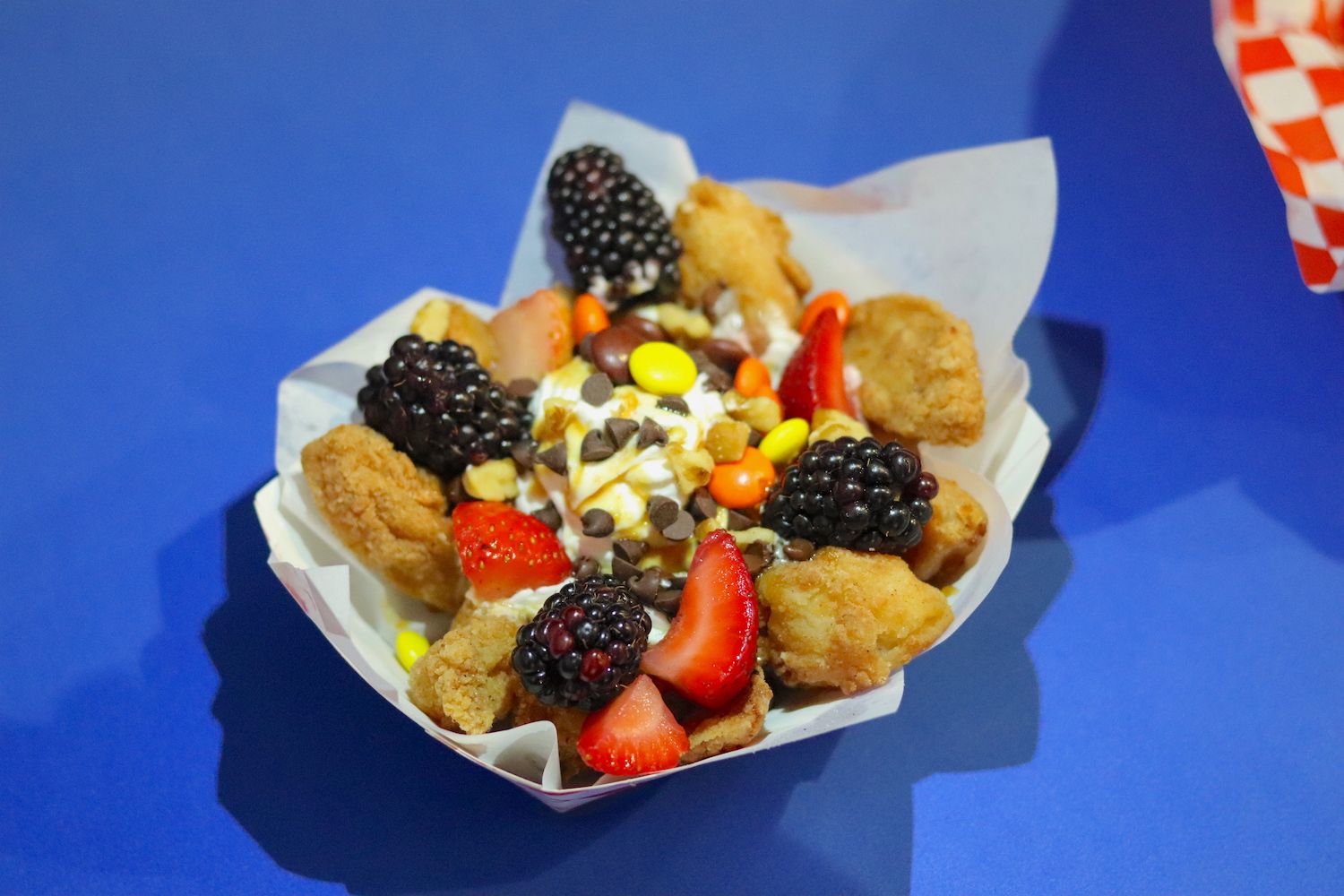 Deep Fried Bayou Fruit Bites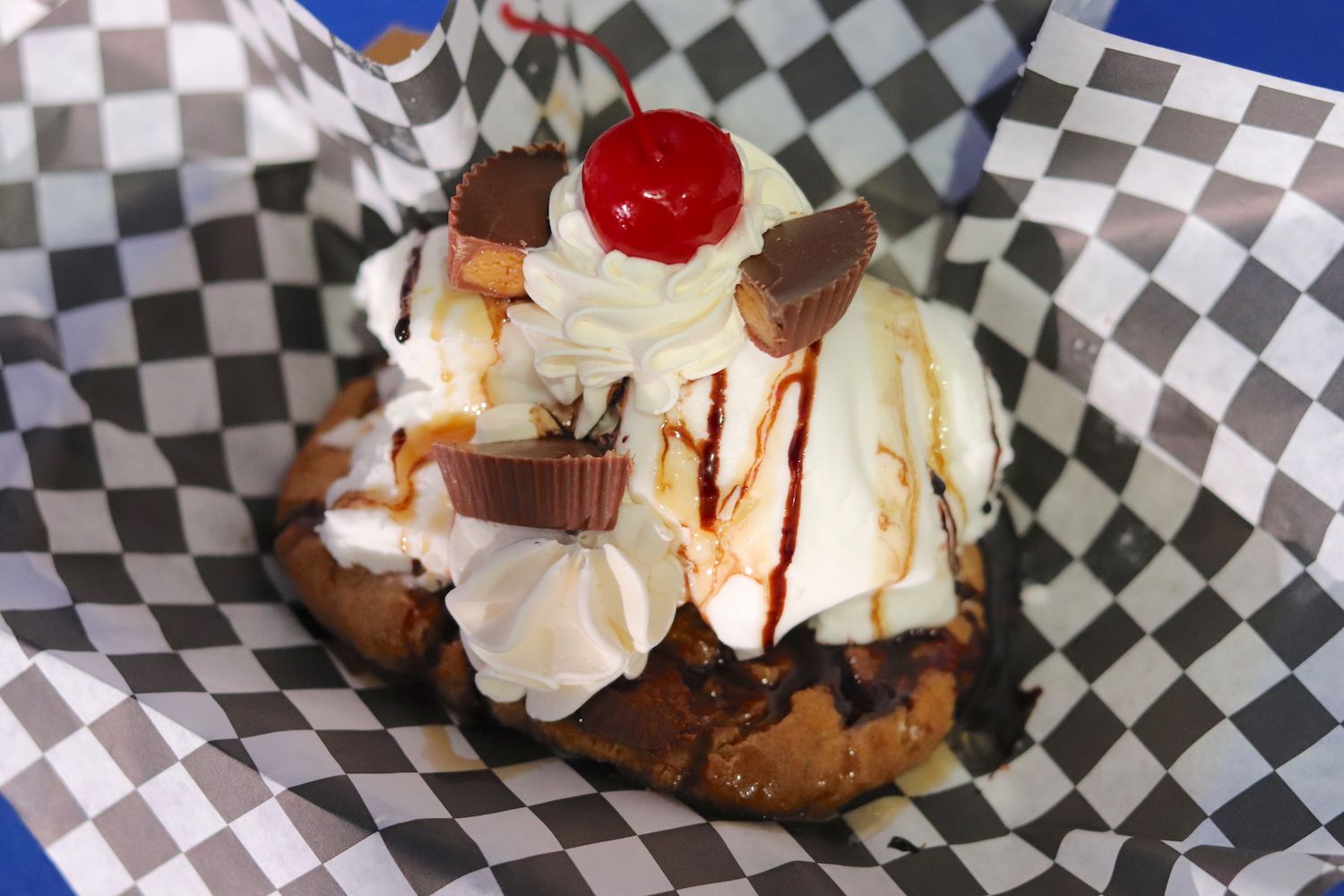 And all of these finalists we've mentioned will be available during this year's Fair. So you can try them all for yourself!
I know we're excited to get back to the Fair this year to eat some good food, check out the exhibits, maybe ride some rides and just enjoy some time together as a team. And I can't wait to see what you think about this year's Big Tex Choice Awards Finalists!
Learn more about this year's Texas State Fair at BigTex.com.