Foodie Friday DFW: Pokey O's Cookies & Ice Cream in Parker Square
On a beautiful day, almost nothing beats enjoying a cookie and ice cream sandwich. And with so many beautiful days in our future, now seems like the perfect time to tell you about Pokey O's which opened a few months ago in Parker Square in Flower Mound.
Pokey O's first got its start in 2006 in the heart of Dallas and quickly became a fan favorite, so the brand has expanded to several additional stores and some food trucks.
The Denton County location in Parker Square opened its doors in December and is hosting its official Grand Opening Celebration next week (March 27-March 31, 2018). They'll have specials running each day and on Saturday, March 31st they'll have a bounce house from 2:00-7:00pm for the family to enjoy along with their ice cream sandwiches.
Pokey O's prides itself on their premium quality cookies as well as their personable customer service. Their goal is to become the local community ice cream shop and to always serve you with a smile.
And when I met with Store Manager, Jeff Jacobs, I definitely felt that personable customer service and saw it firsthand with other customers.
Their "Pokey O My Gosh" is perfectly named because that's exactly what you're going to think when they hand you this mammoth ice cream sandwich made with two of their State Fair Cookies (which include pretty much everything but the kitchen sink) and three scoops of Blue Bell Ice Cream.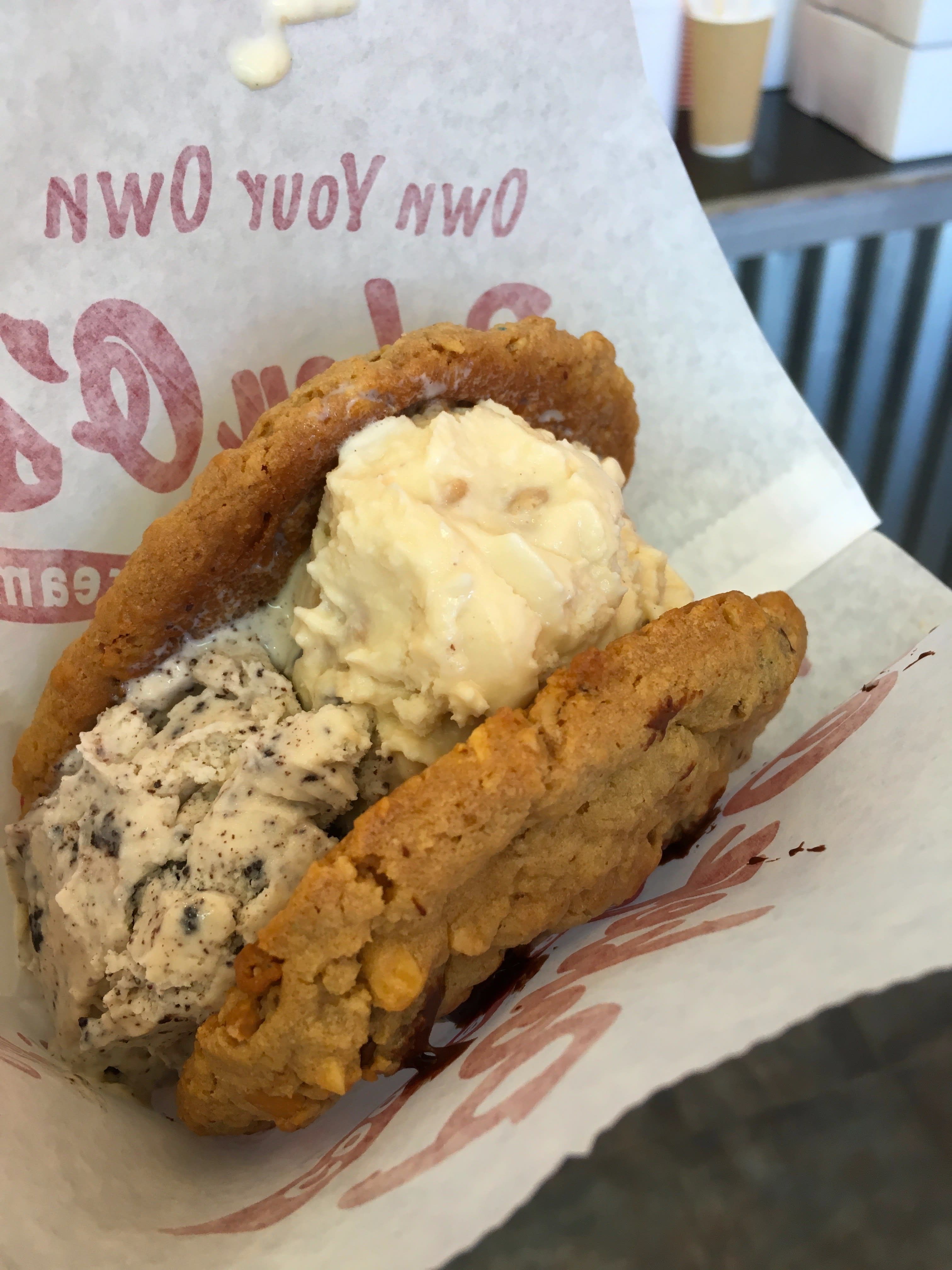 Or if you're a more classic kind of person, their Chocolate Chip Cookie Sandwich with vanilla ice cream is also a best-seller.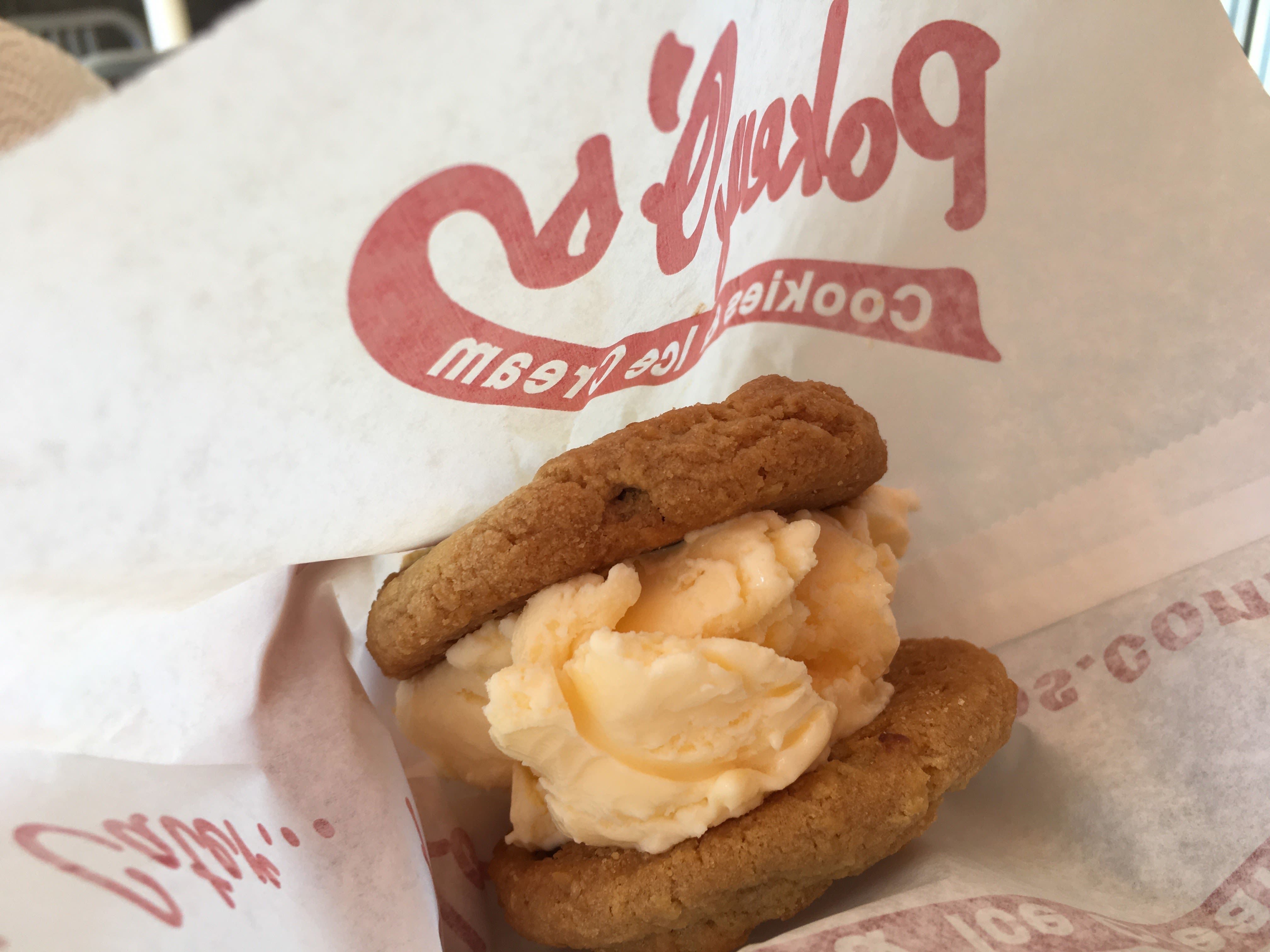 But you can customize your sandwich however you want to, choosing from their more than 13 cookie options and 16 Blue Bell Ice Cream flavors.
Pokey O's also caters which is great news for your corporate events, birthday parties, wedding receptions, etc! You get to pick your cookie and ice cream flavors and they come make the sandwiches in front of your guests.
We had such a fun time at Pokey O's visiting with Jeff and we can't wait to come back many more times for a yummy treat this Spring & Summer!
*Pokey O's Denton County is located at 330 Parker Sq, Flower Mound, Texas 75028. Click here for more information about this location.
RELATED CONTENT