Foodie Friday DFW: Rolled Ice Cream at Rock N' Ice House
There's a trend in ice cream that's been sweeping the nation that last few years, and it landed here in Highland Village just about five months ago at Rock N' Ice House.
They're serving up Thai-style rolled ice cream which not only looks cool, but has a creamy, velvety texture unlike any other ice cream you've tasted before.
In order to create the rolled ice cream, they start with a plain base and add in ingredients to flavor it, whether that's with chocolate, strawberries or matcha. Once they pour it onto the cold surface (like -18 degrees Celsius cold), it requires a lot of muscle to mix it and get it to the right light and fluffy consistency. (Speaking from experience!)

Once it's at the right consistency, they spread it into a square which makes it easier to roll. And then you can load it up with whatever toppings your heart desires!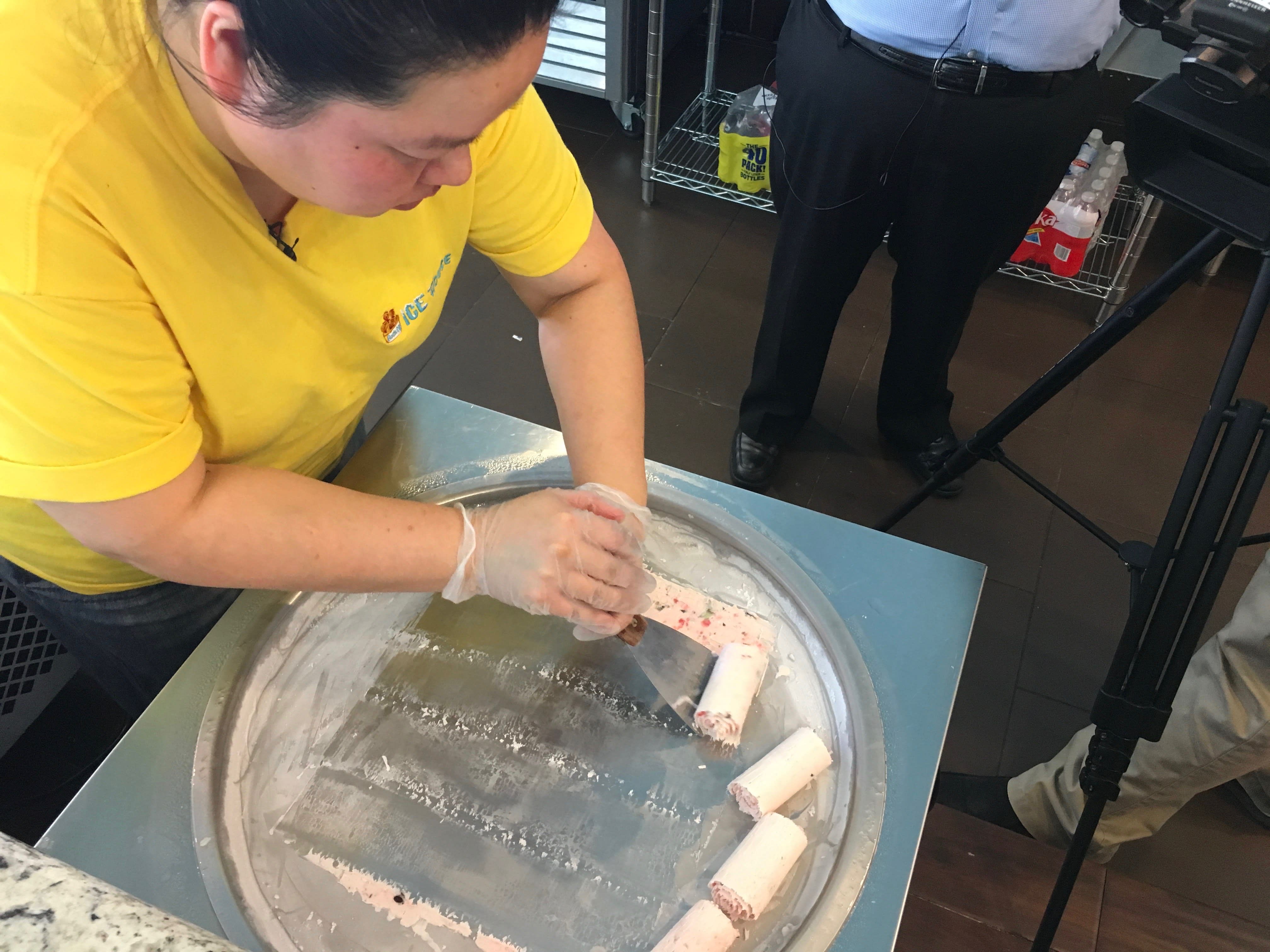 Rock N' Ice House's most popular flavor is their Rocky Mountain which is their version of Cookies 'n Cream. It's a big hit with kids and adults alike!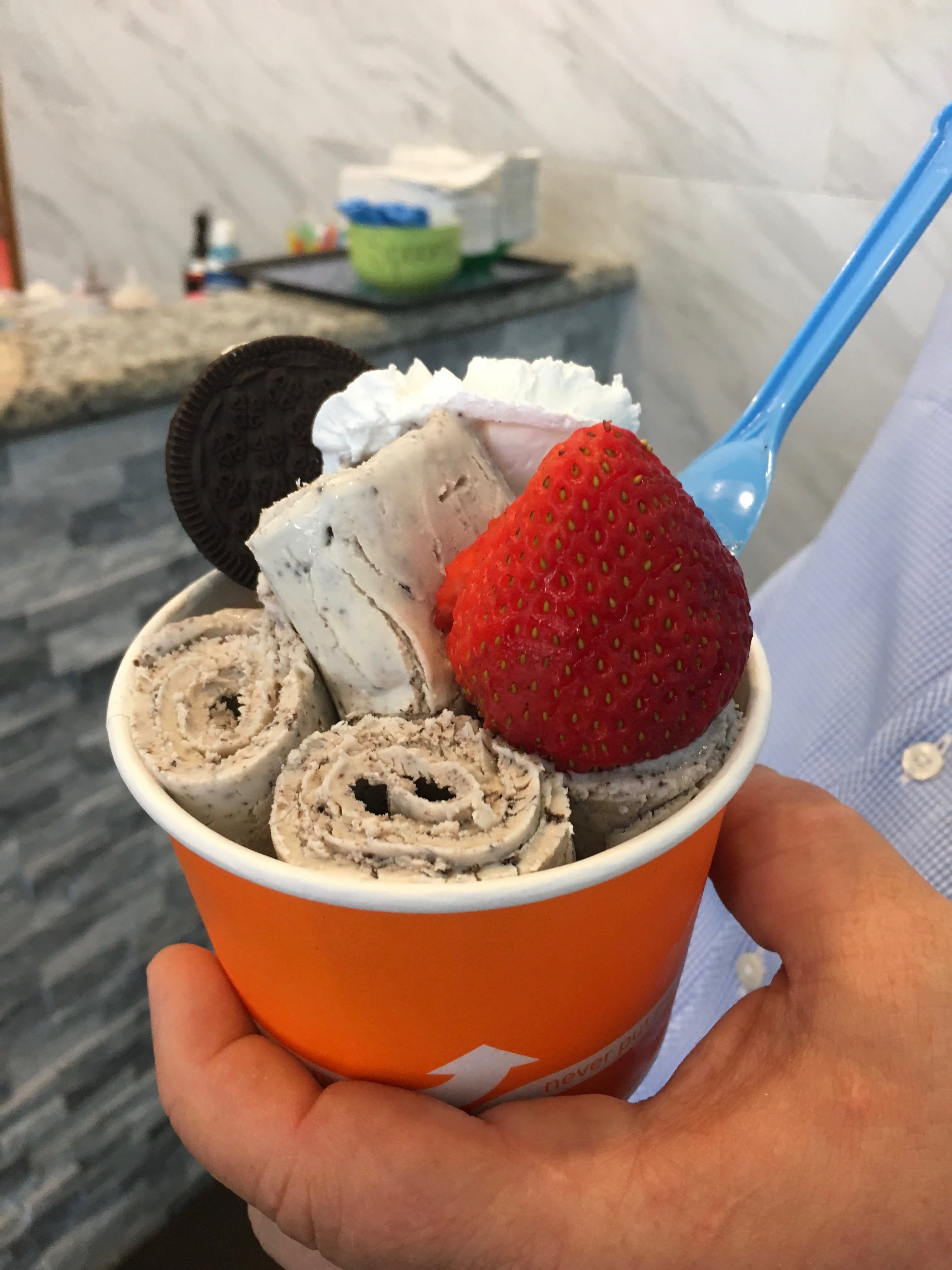 Their other flavor options include combinations like strawberries and Nutella, mint and chocolate and coffee and caramel.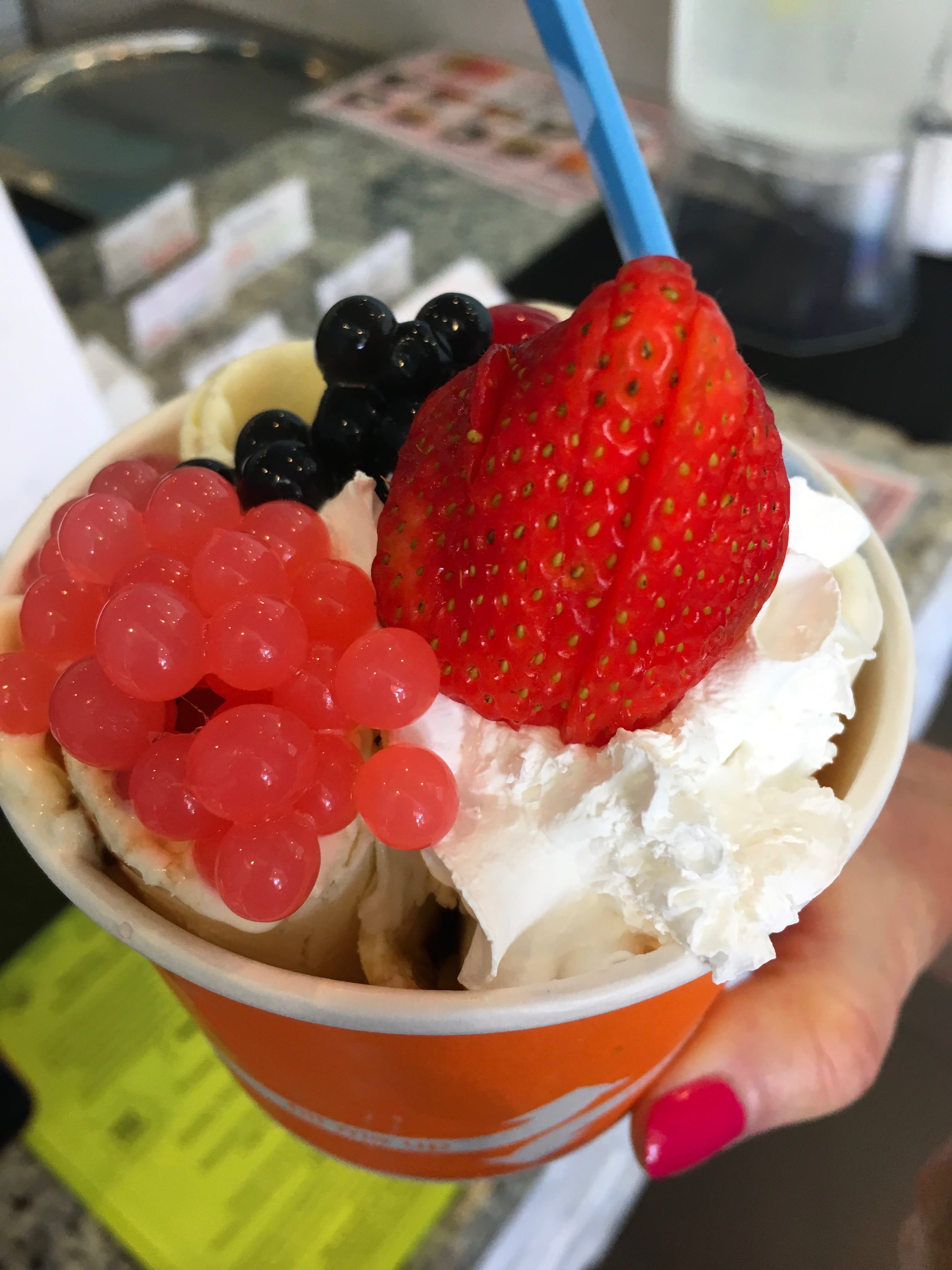 And each flavor combination must pass the taste test of owner, Selina Ton, to make sure each ingredient in the combination shines.
Rock N' Ice House is the perfect place to stop this summer for a reprieve from the Texas heat. Check them out!
*Rock N' Ice House is located at 3195 FM 407, Highland Village TX 75077.
RELATED CONTENT