Foodie Friday DFW: Taste of Italy at Peter's Pizzeria in Highland Village
We first met Peter and Liz Pagano, the owners of Peter's Pizzeria in HIghland Village, four years ago. We were in the mood for some delicious, authentic Sicilian pizza and were told we must go try out Peter's pizza. Ever since then, we've been raving fans and regular customers!
Peter and Liz opened their Highland Village restaurant almost five years ago, but Peter has been sharing his delicious Italian recipes with people for nearly 40 years. So he knows what he's doing! They are both from Ridgewood, New Jersey originally and ended up here in Texas about 15 years ago. When they first arrived, they opened up a restaurant just south of us in Colleyville. But considering they're residents of Double Oak, they decided nearly five years ago to open a restaurant a little closer to home so they could share their delicious Italian recipes with their neighbors and friends.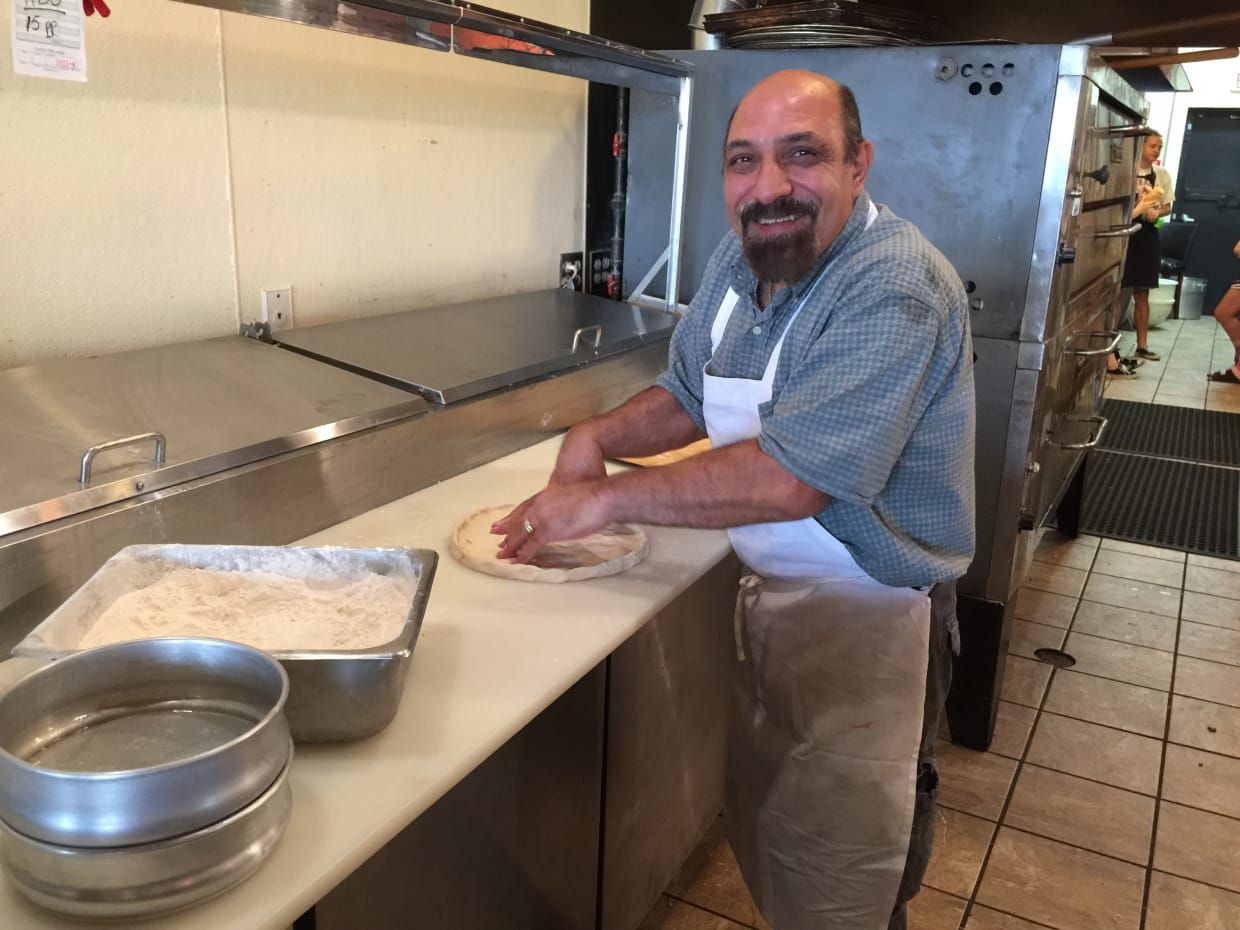 Owner and Chef extraordinaire, Peter Pagano.
One of their absolute favorite menu items of mine is their Antipasti Salad. It comes topped with sliced Parmesan, ham, pepperoni and fresh vegetables. It is the perfect start to your meal at Peter's.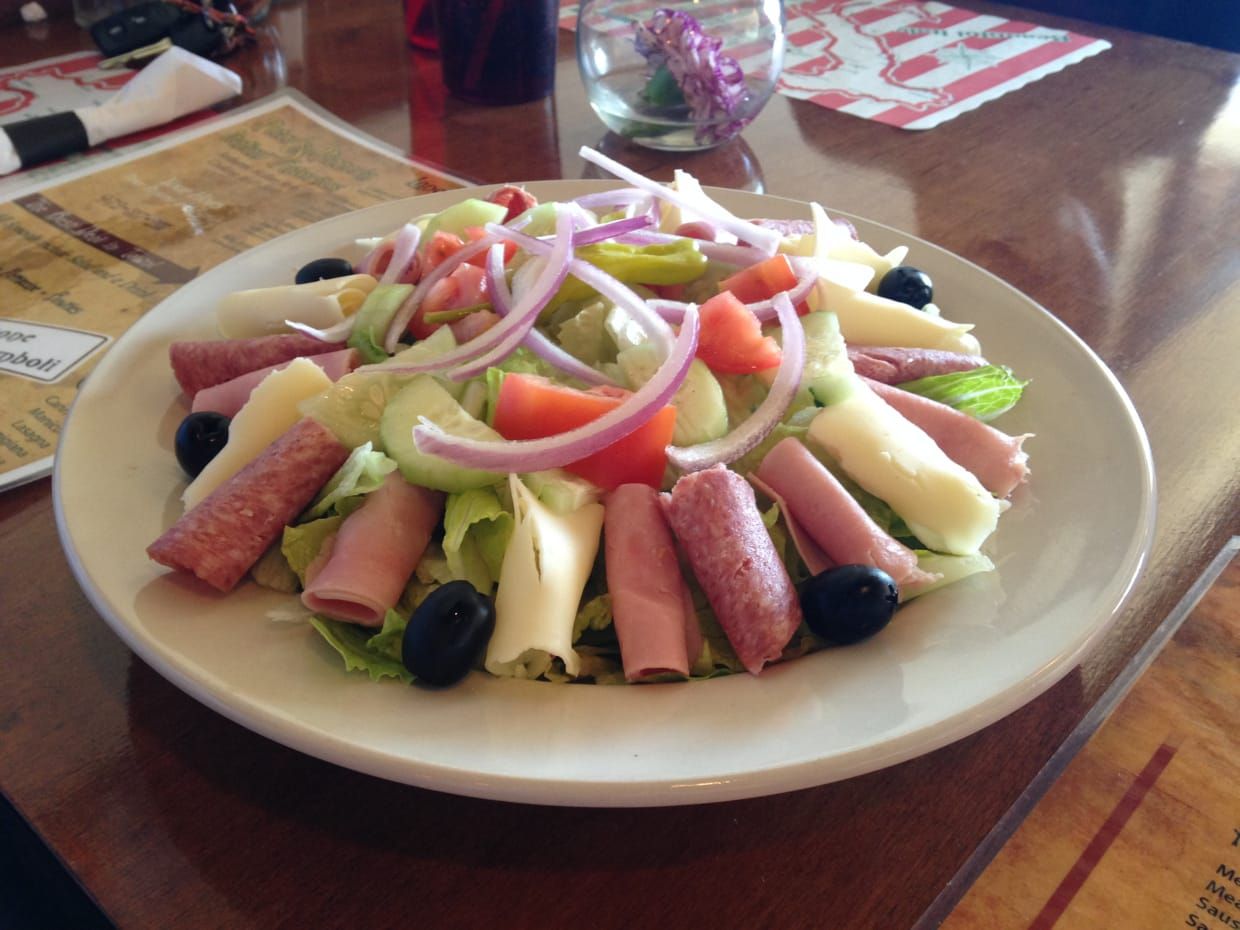 My other favorite thing about Peter's is his secret homemade tomato sauce recipe. I have no idea what he puts into it (besides love, because he won't tell even me), but it is so fresh tasting and has an incredible depth of flavor at the same time.
You can get Peter's special sauce on top of any of their pastas, or on one of their famous Sicilian-style pizzas. Our favorite pizza to order is the Peter's Special which comes with everything on it - sausage, pepperoni and a heap of fresh veggies.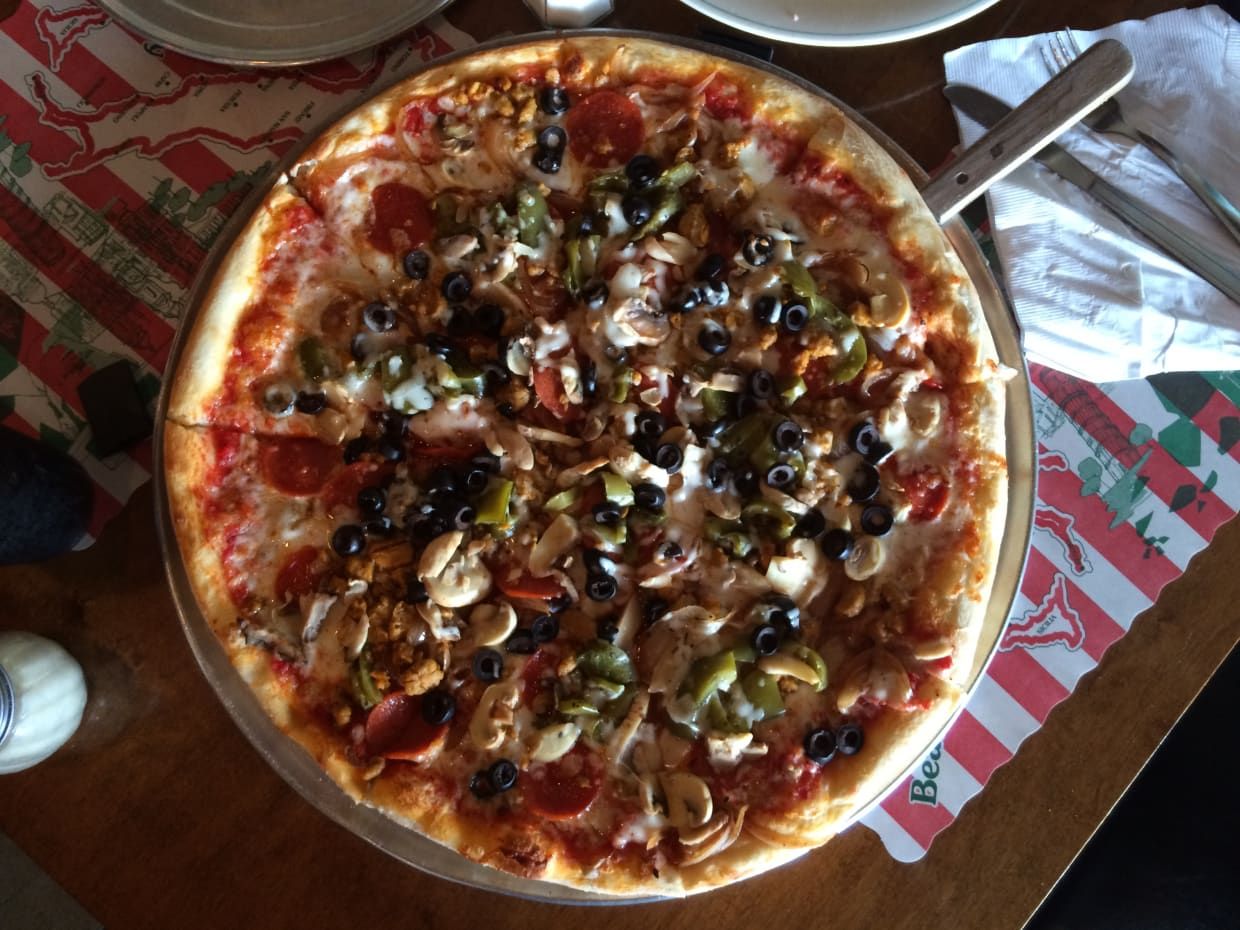 And if you have any dietary restrictions, you can still enjoy something off Peter's menu. We've gone with someone who couldn't have any dairy products before, and Peter was able to make us a pizza without cheese on it. And it was still delicious (and I'm a big fan of cheese).
You can order a whole pizza or come in and order by the slice. Bring your own bottle of wine in and enjoy the comfortable atmosphere – you'll immediately feel a part of Pete and Liz's big Italian family! It really feels like a piece of New Jersey right here in Highland Village, Texas.
Peter's Pizzeria also delivers, so if you want it delivered to your office or home, be sure to see if you're in their delivery area!
I'm so grateful we stumbled into Peter's Pizzeria four years ago. He and Liz have fed me and my team so many delicious meals over the years and I can't wait for many more meals to come!
*Peter's Pizzeria is located at 2250 Justin Rd Ste 112, Highland Village TX, 75077. Click here to view their full menu and order online.
RELATED CONTENT