Foodie Friday DFW: The Flour Shop's New Flower Mound Location
We've been long-time fans of The Flour Shop Bakery and Cara Vasquez. It's been so much fun to watch them enjoy continued success the last couple of years - so much success, in fact, that they were able to move into a bigger location in Flower Mound just a little over a month ago!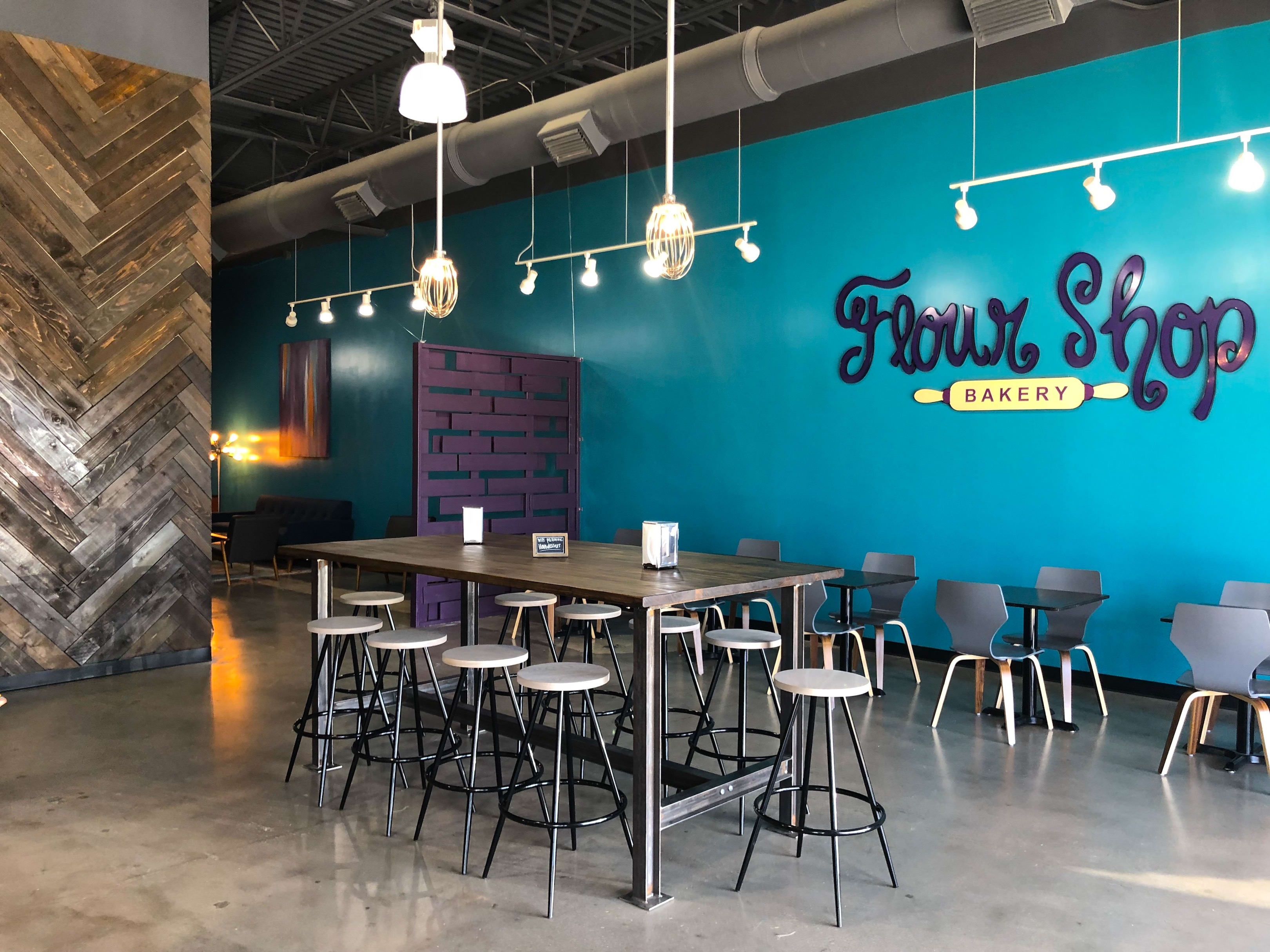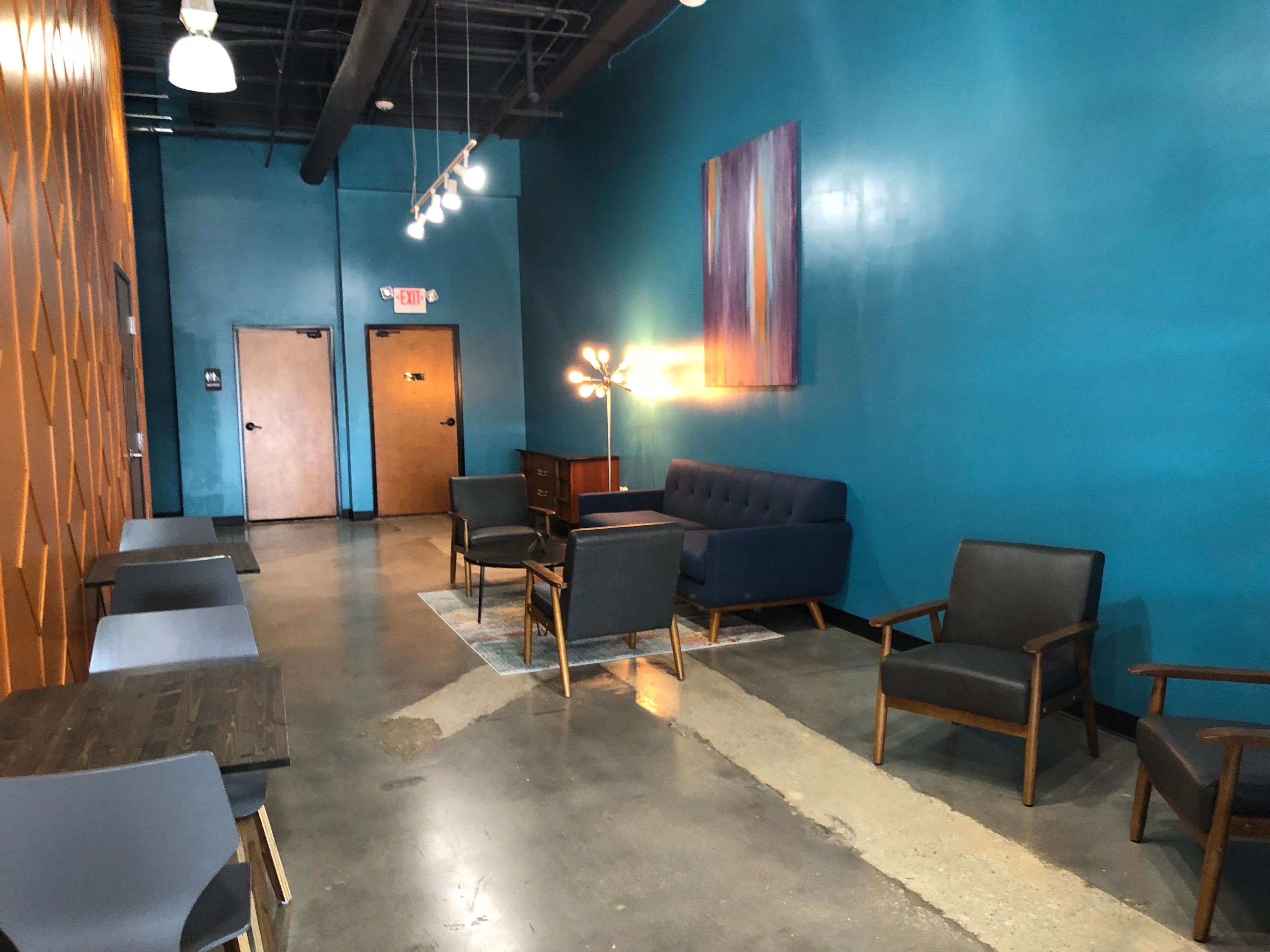 Their new location is seriously HUGE and offers both more kitchen space and more seating for their customers to actually come in, order one of their many delicious treats and stay a while. If you need a place to hide out, order a cup of coffee, a cupcake, cookie sandwich, slice of pie... whatever!... and stay and work at one of their many tables.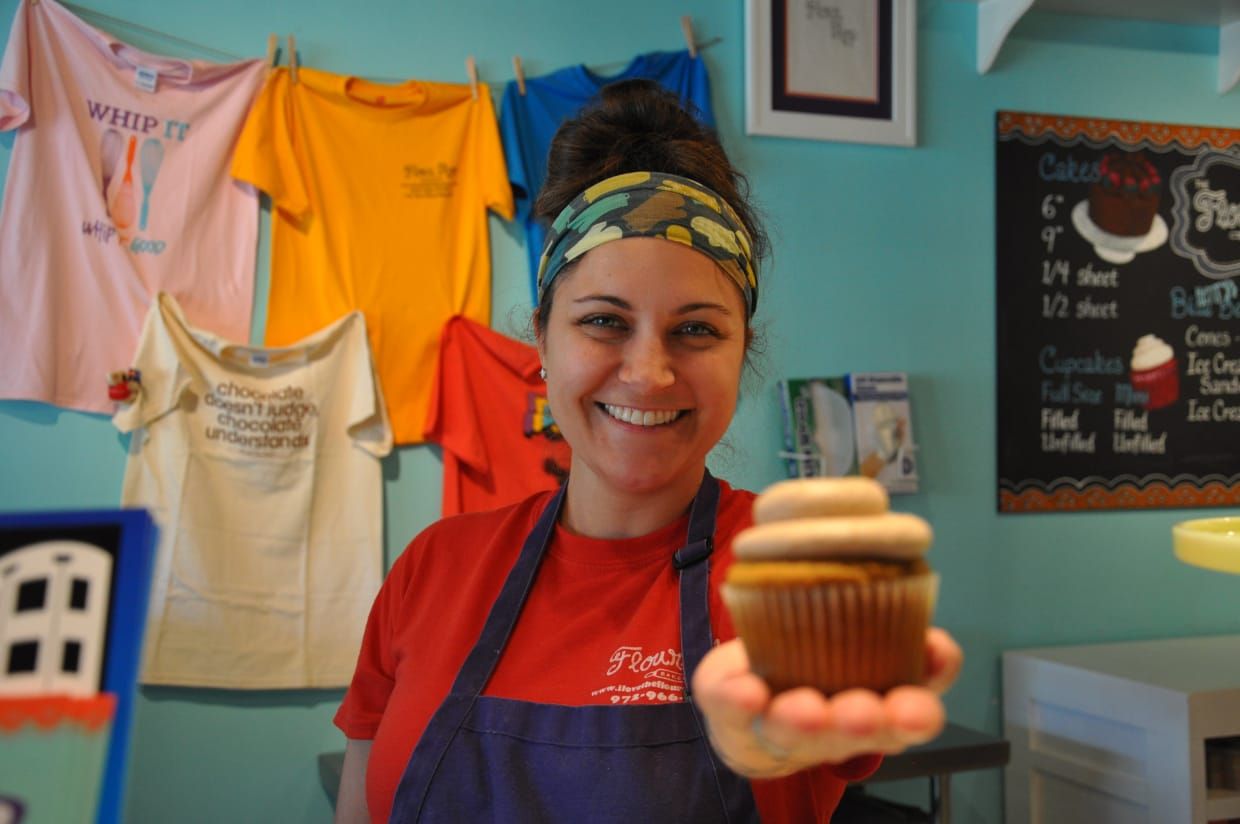 Cara gets so much joy from sharing her food with customers both old and new. When we first met her a couple of years ago, she gave us the most incredible answer when we asked her what owning her own bakery meant to her:
"I still walk in every day and can't believe this is mine. I mean, who gets to come to work and bake every day? I cannot express how much I appreciate how welcoming everyone has been and how much support we've received since we opened. And I love that I'm able to bring my passion and recipes to the public. For us, it's about creating something special. It's about awakening a memory or emotion. And that means the world to me."
How could you not want to become a customer after hearing that, am I right?
In addition to their daily lineup of incredible sweets, the Flour Shop is offering a couple of special desserts for Valentine's Day this year - a Molten Chocolate Cake and a Crème brûlée. You should all know how I feel about Crème brûlée by now, and Cara's is amazing! Quite frankly, I'd say you should just order both desserts and share. It's Valentine's Day so you can afford to splurge a little bit. You can pick them up either Wednesday, February 14th or Saturday, February 17th.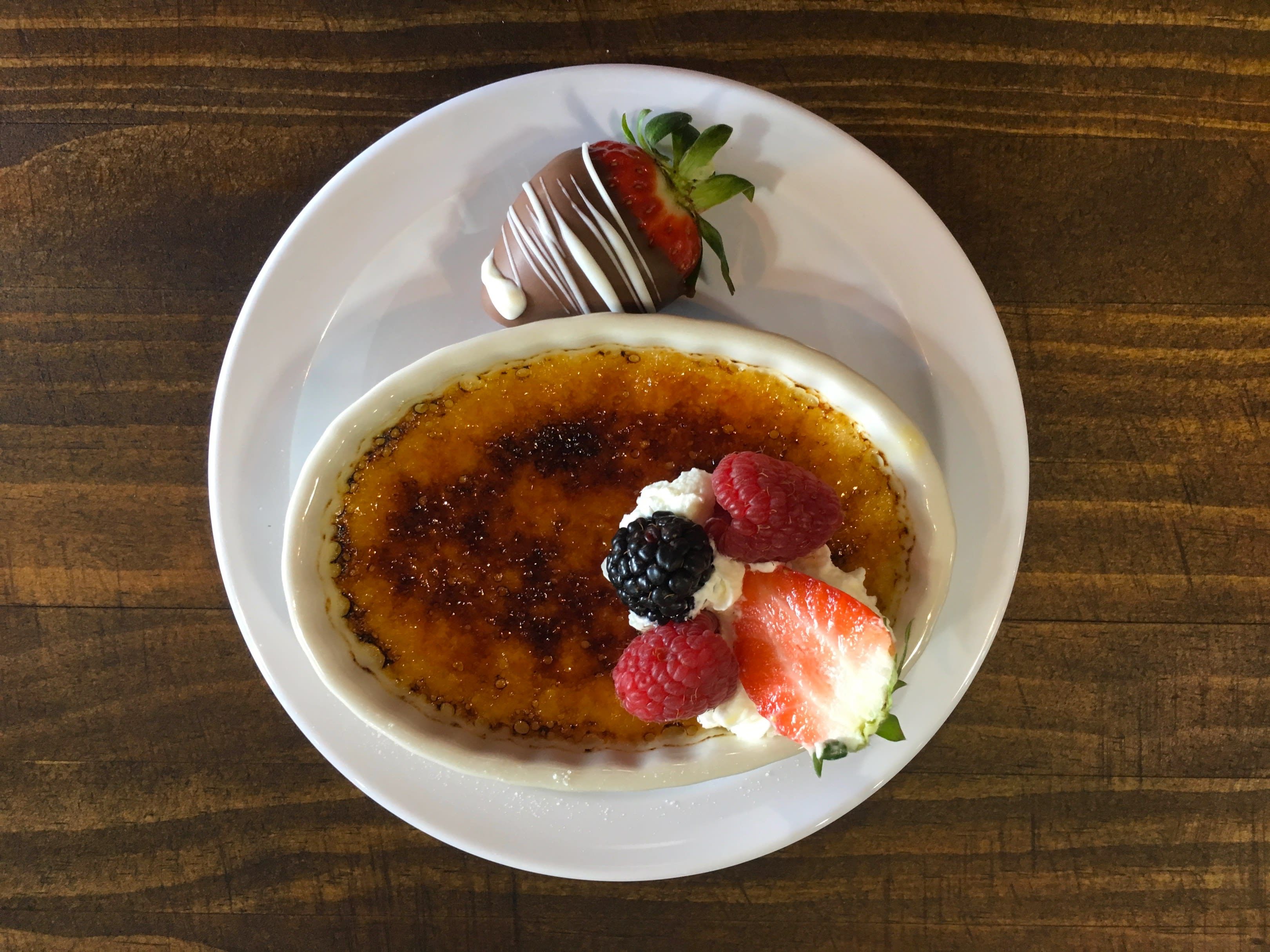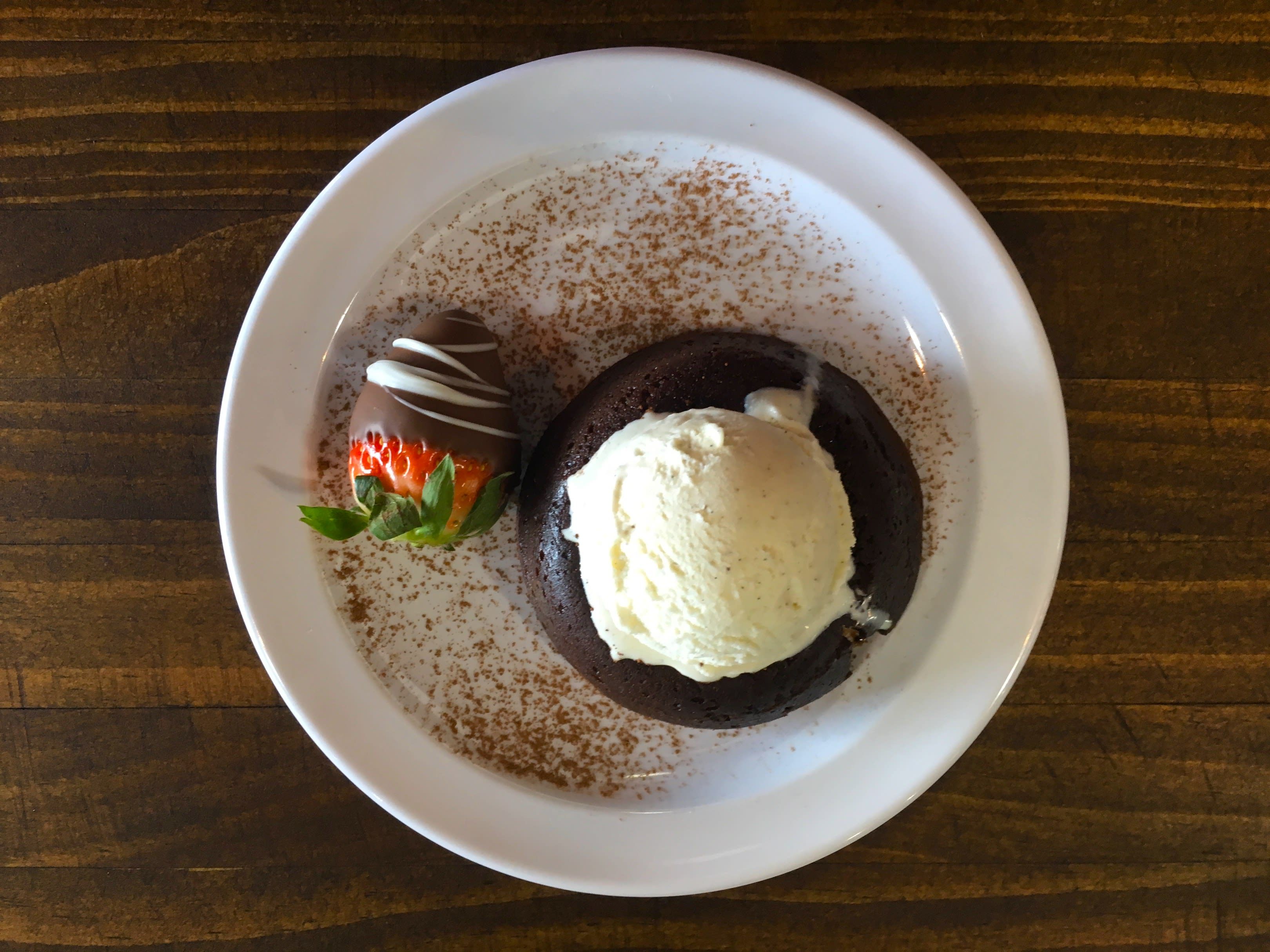 If you haven't been to see the Flour Shop's new location, be sure to visit it soon! I guarantee it will become one of your new favorite spots!
---
The Flour Shop Bakery is owned and operated by Cara Vasquez. After graduating from high school, Cara found herself struggling with what to do next in life. And after going back and forth, ultimately followed some advice from her mother to turn one of her favorite hobbies into a possible career and enroll in culinary school. So, Cara attended the El Centro College Food & Hospitality Institute in downtown Dallas where she refined her passion and skills. She then spent the next 10 years working as a baker and bakery manager for a Dallas restaurant. And then about 6 years ago, was able to fulfill her dreams of owning her own bakery when she opened the original location of The Flour Shop in the Shops at Highland Village.
*The Flour Shop is now located at 6100 Long Prairie Rd Suite 200, Flower Mound, TX 75028.