Foodie Friday: Enjoying Our Sweetheart Dinner at Bistecca
Some of you may have seen our article in the Cross Timbers Gazette publishing information about all the local restaurants who were offering special Valentine's Day menus this week.
We want you to know that we eat what we preach here at Jay Marks Real Estate and Foodie Friday! My wife and I enjoyed a lovely Sweetheart Dinner presented by Chef Morris Salerno and his staff at Bistecca.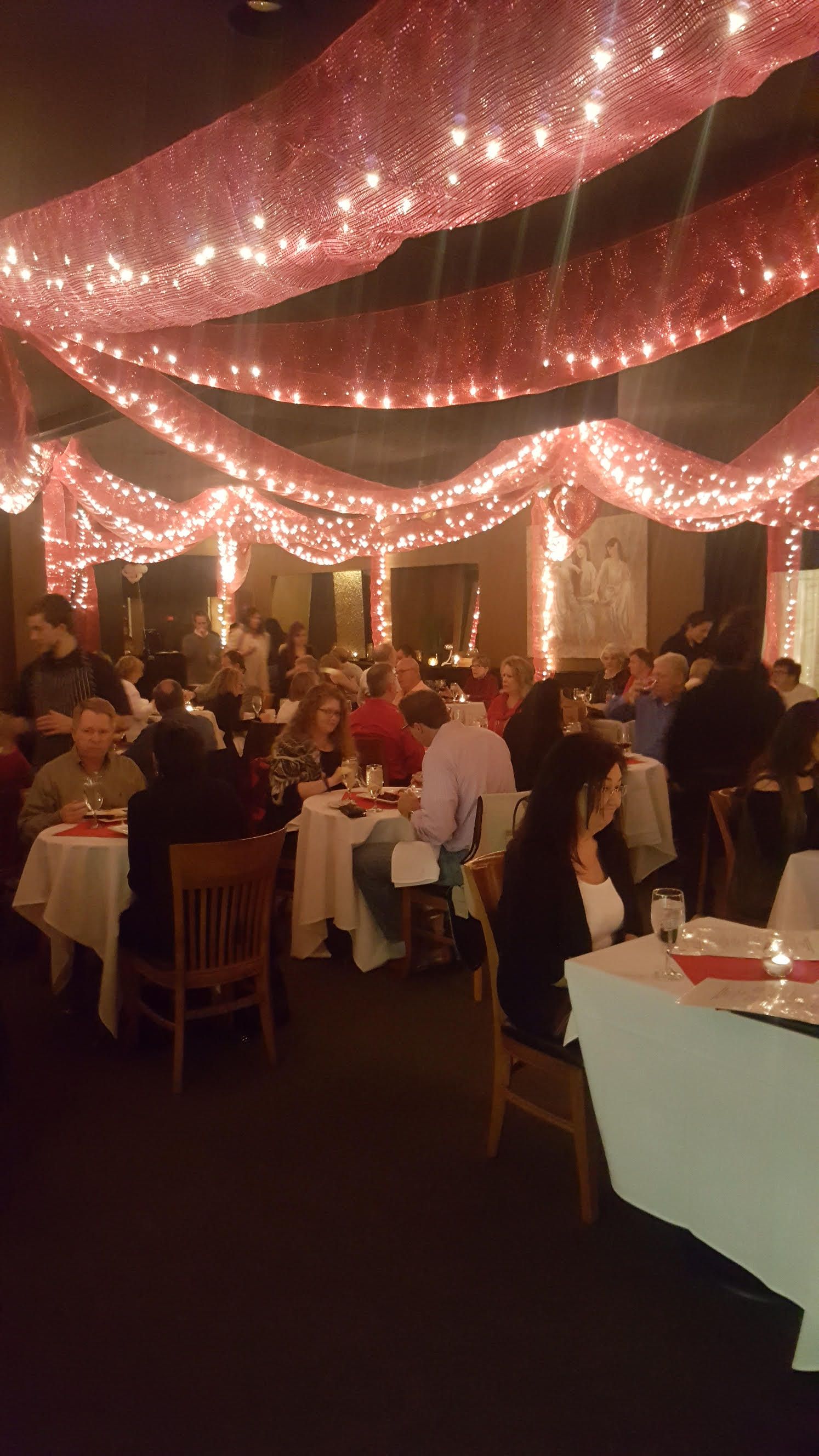 Their romantic gourmet meal offerings included a Lobster Cappuccino, Salmon and Scallops, Sea Bass, an Eighteen-Ounce Ribeye and a special Sweetheart Dessert.
The Lobster Cappuccino was exactly what it sounds like - a delightful cup of a light lobster bisque that was exploding with flavor.
Stacy and I both ordered our go-to Bistecca Salad, which never EVER disappoints and comes topped with pears, Gorgonzola crumbles, grapes, baby tomatoes, walnuts and bacon.
For our entrees, Stacy ordered the Alaskan Crab with Prime Strip which came served with a pan sauce of brandy cream, roasted fingerling potatoes and prosciutto wrapped green beans. And I ordered the Tenderloin and Lobster which came served with toasted garlic mashed potatoes, griddled asparagus and baby carrots. My steak was cooked to absolute perfection and the lobster was so fresh and perfectly cooked as well.
And their "Special Sweetheart Dessert" was a chocolate mousse inside a pecan shell served on a plate decorated with berries, homemade cookie and white chocolate mousse. It was truly the most magnificent dessert I've ever had.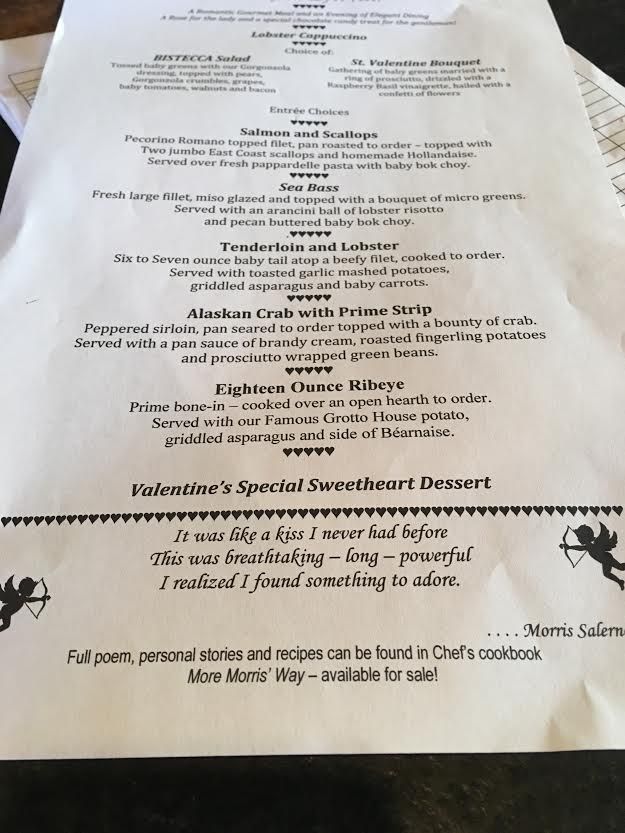 I was so amazed by the attention we were paid by the staff (even though it was a busy evening for them). It made our Valentine's Day truly special and you could tell everyone else in the room was thoroughly enjoying their meal and service as well.
In fact, we learned that on one side of us was a couple celebrating their 50th wedding anniversary and on the other side was a couple who has made Bistecca their Valentine's dinner tradition for the past decade. And after our experience there, I believe Stacy and I will be joining Chef Morris to celebrate Valentine's day for many more years to come!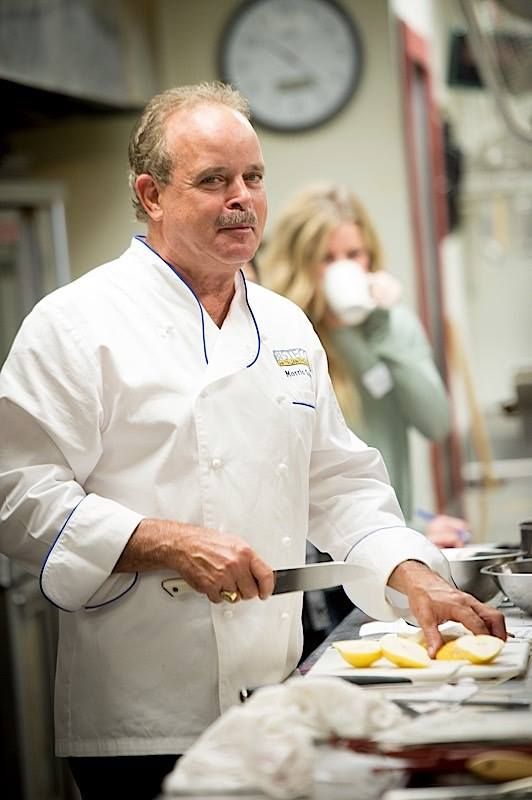 Chef Morris was constantly working his way around the dining room, greeting customers and wishing them a Happy Valentine's Day. I love that about Chef Morris - as successful and busy and talented as he is, he truly invests time in getting to know his customers and making each one of them feel special as they dine at his restaurant.
And speaking of Chef Morris being busy and successful - did you know he has a new cookbook out that you can purchase? It's called More Morris' Way and you can purchase it in the restaurant or on their website.
Keep an eye out for more special events they have coming up including their cooking class tomorrow (February 18th) from 10:00am-1:00pm and their Mardi Gras celebration on February 28th from 6:00-8:00pm.
*Bistecca is located at 2300 Highland Village Rd, Highland Village 75077.