Foodie Friday: Enjoying a Piece of History at Jackie's Ham 'n Eggs
This week our team took a stroll down memory lane as we visited a Lewisville institution, Jackie's Ham 'n Eggs. Our team members who have been in the Flower Mound area since the early 1990's have fond memories of breakfasts spent enjoying Ham 'n Eggs delicious (and huge) food with loved ones.
While there this week, we got to visit with Margaret Gauna, who has worked at Jackie's Ham 'n Eggs for 31 years (and who often gets mistaken for the original owner, Jackie Shields). And we also had the chance to visit with Jackie's two grandsons, Justin and Dillon Rice, who are now the owners of the restaurant.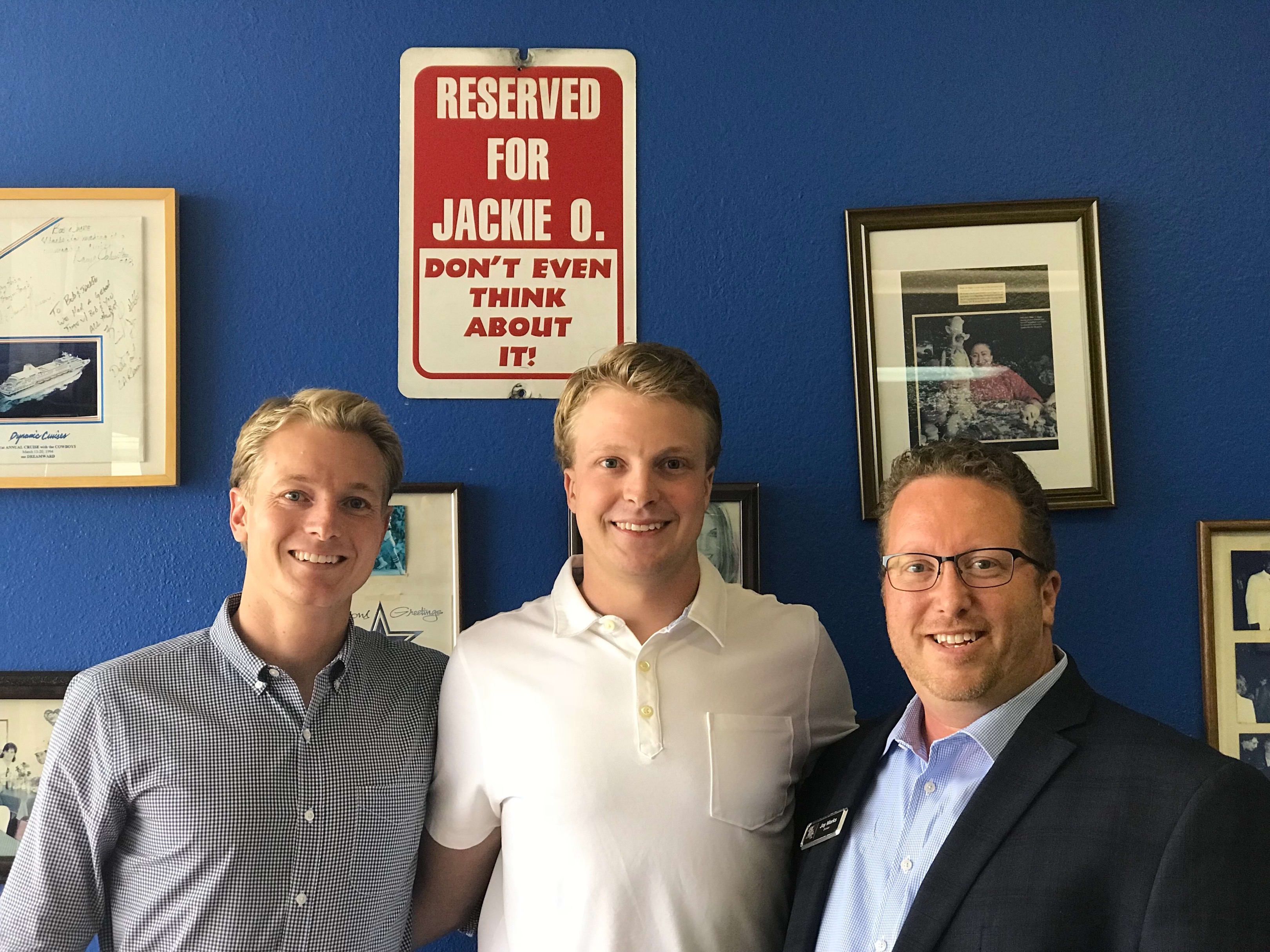 With Justin & Dillon Rice
If you ever visited Ham 'n Eggs while Jackie was still running the show, you know that she had a huge heart and loved to serve her customers. But she was definitely not afraid to set people straight either. And that's what made her so lovable and memorable! Her motto was, "Let them talk good about me or bad about me - just as long as they keep talking about me."
As we reminisced with Margaret about her days working with Jackie, she talked about Jackie's incredible work ethic and her desire to make sure that no one went hungry. Jackie was born in Madrid, Spain in 1925. Her father was a high-ranking U.S. Army officer and their family was living in Manila, Philippines when the Japanese invaded. Jackie, her mother and her sister were some of the first Americans captured and interned in the Philippines. Her memories of living in those conditions is why she was always determined to make sure everyone who came to her restaurant was always well-fed.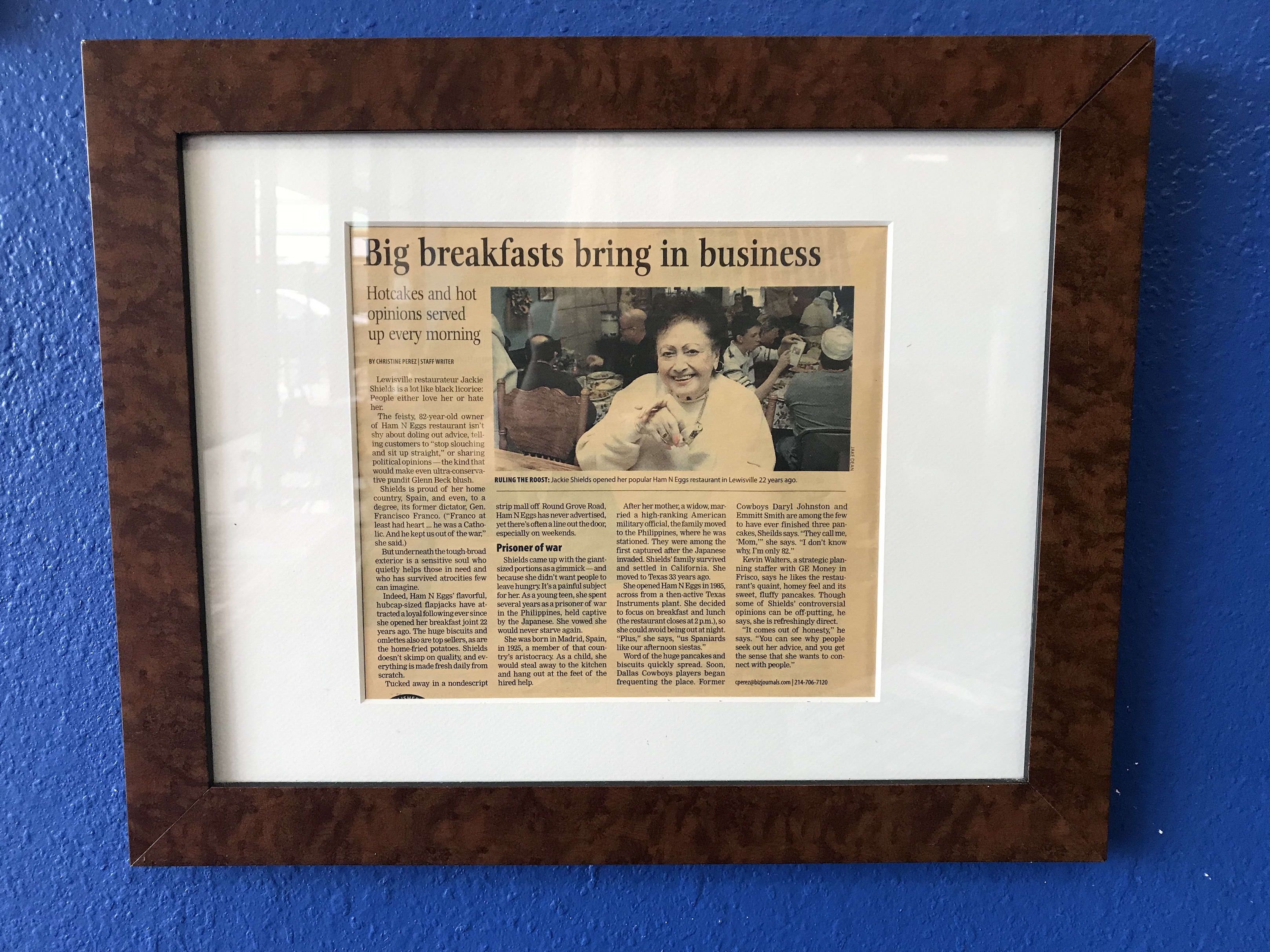 Margaret told us of a time when a man walked in who couldn't afford a meal, so as he was about to walk out the door Jackie pulled him aside and insisted he come in once a week so she could provide him a meal free of charge. That way she knew he was getting at least one good meal a week.
And with the portion sizes Ham 'n Eggs serves up, if you leave hungry, that's your own dang fault! Their pancakes, biscuits and omelettes are known for being GIGANTIC. (That's probably why it was so popular with some memorable Dallas Cowboys alum including Chad Hennings and Barry Switzer, just to name a few.)
In the last ten years, Jackie's family and her employees have worked tirelessly to make sure her legacy continues on. After she passed away in 2007, her son (Jody Rice - Justin and Dillon's dad) officially changed the restaurant's name from Ham 'n Eggs to Jackie's Ham 'n Eggs to honor his mother's legacy. And even though he was running the restaurant remotely from California, he made sure customers could continue to receive the same great food and service they had come to expect over the years.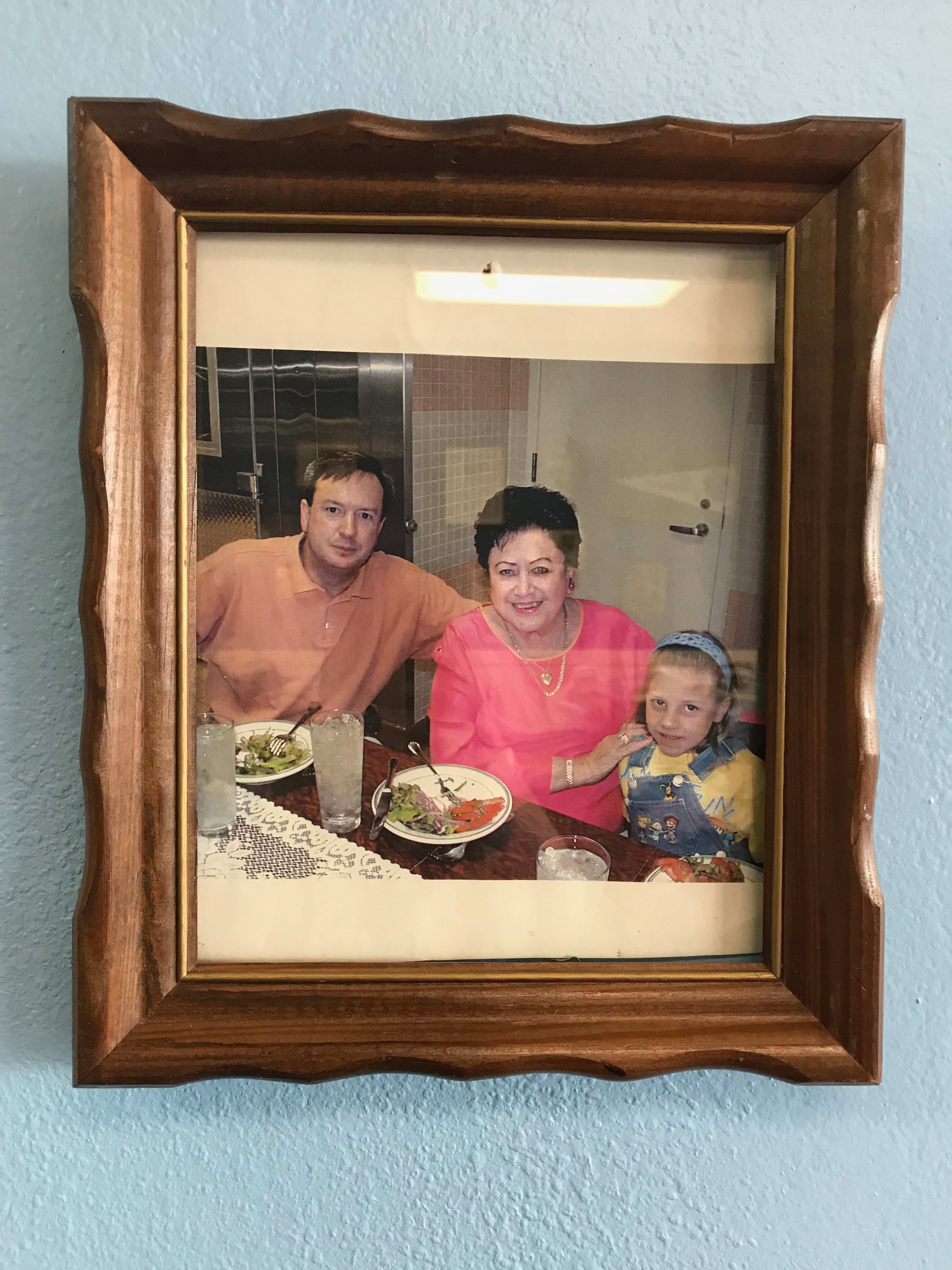 Jody Rice with his mother, Jackie
Now that Justin and Dillon are the owners (their father passed away in July of this year), they plan to do the same.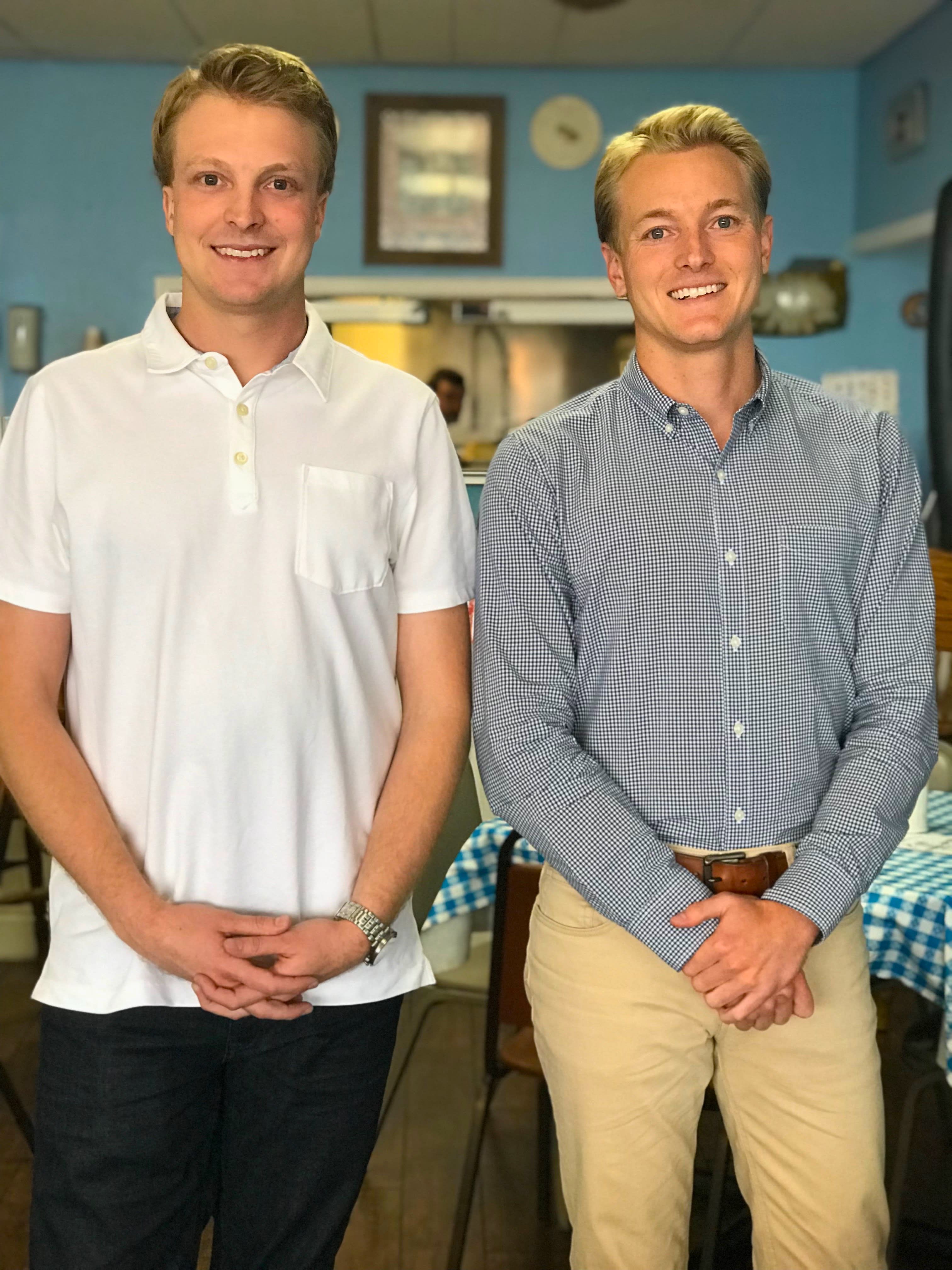 Dillon and Justin Rice
Justin and Dillon also have many fond memories of their Grandma Jackie from growing up. They would come visit each summer and would spend each day working with their grandma side-by-side in the restaurant, which was a great learning experience for them from very early ages. Justin remembered going out to different places in Dallas with his grandma and how everyone seemed to know her. He said it was like eating out with a celebrity!
They have plans to make changes to improve the efficiency of the restaurant, but will keep the same homey feel and the recipes that we all know and love. Their goal is to now not only honor the legacy of their grandma, but their dad as well.
As far as the food goes, you really can't go wrong with anything here. But some of their most well-known items are their plate-sized pancakes, their massive biscuits and gravy, and their gigantic omelettes. Like we said, no matter what you order, you won't go hungry!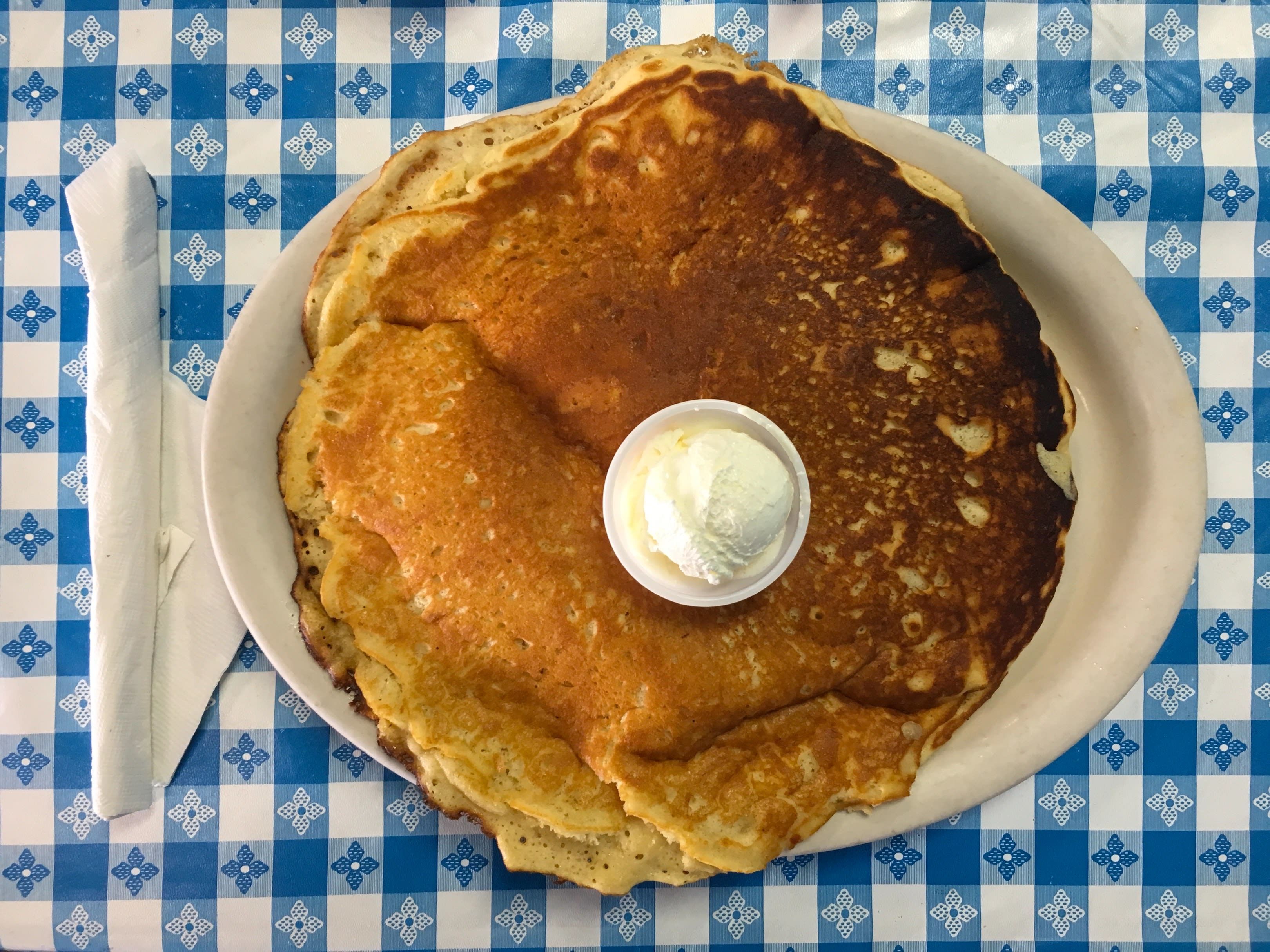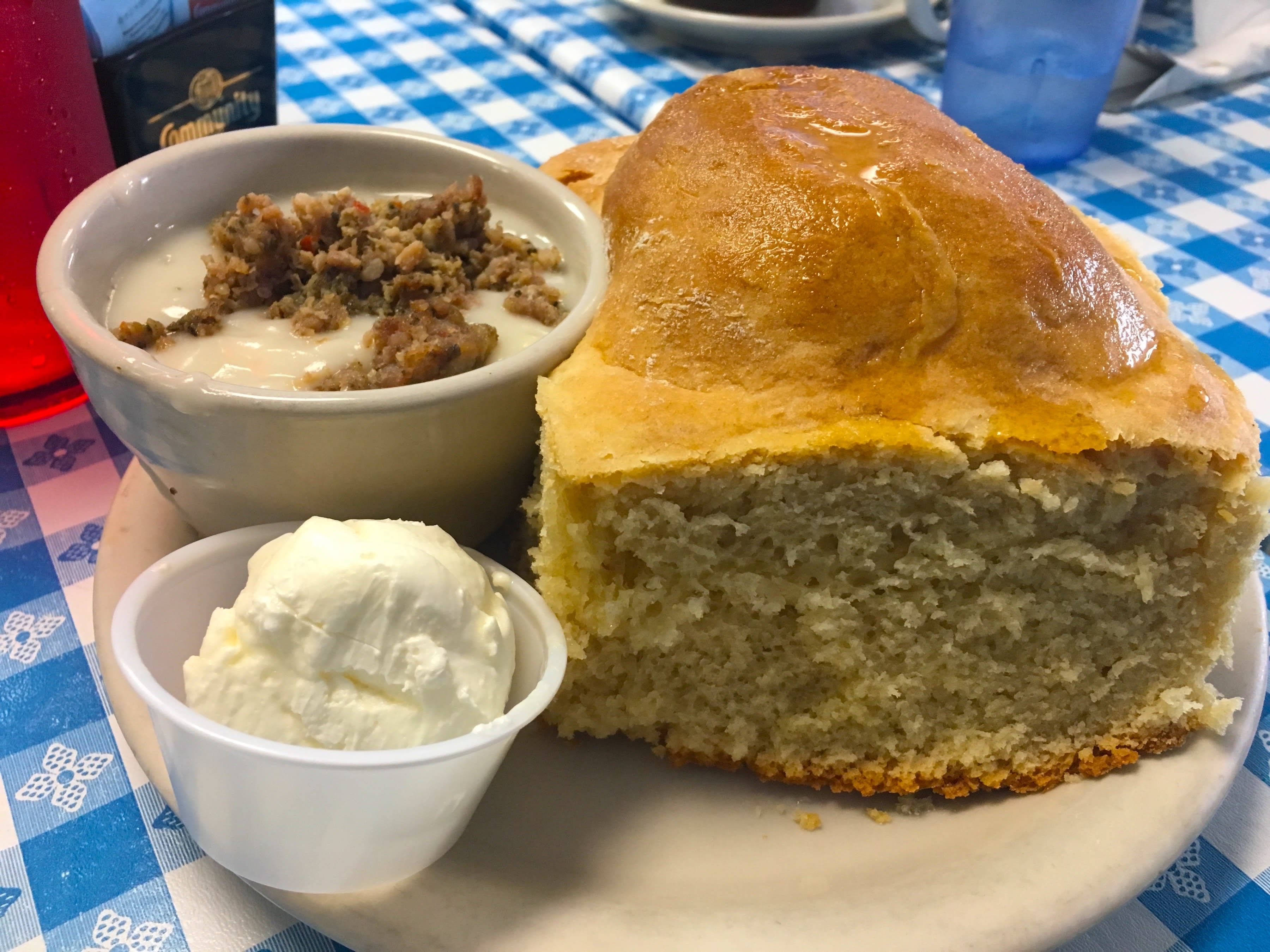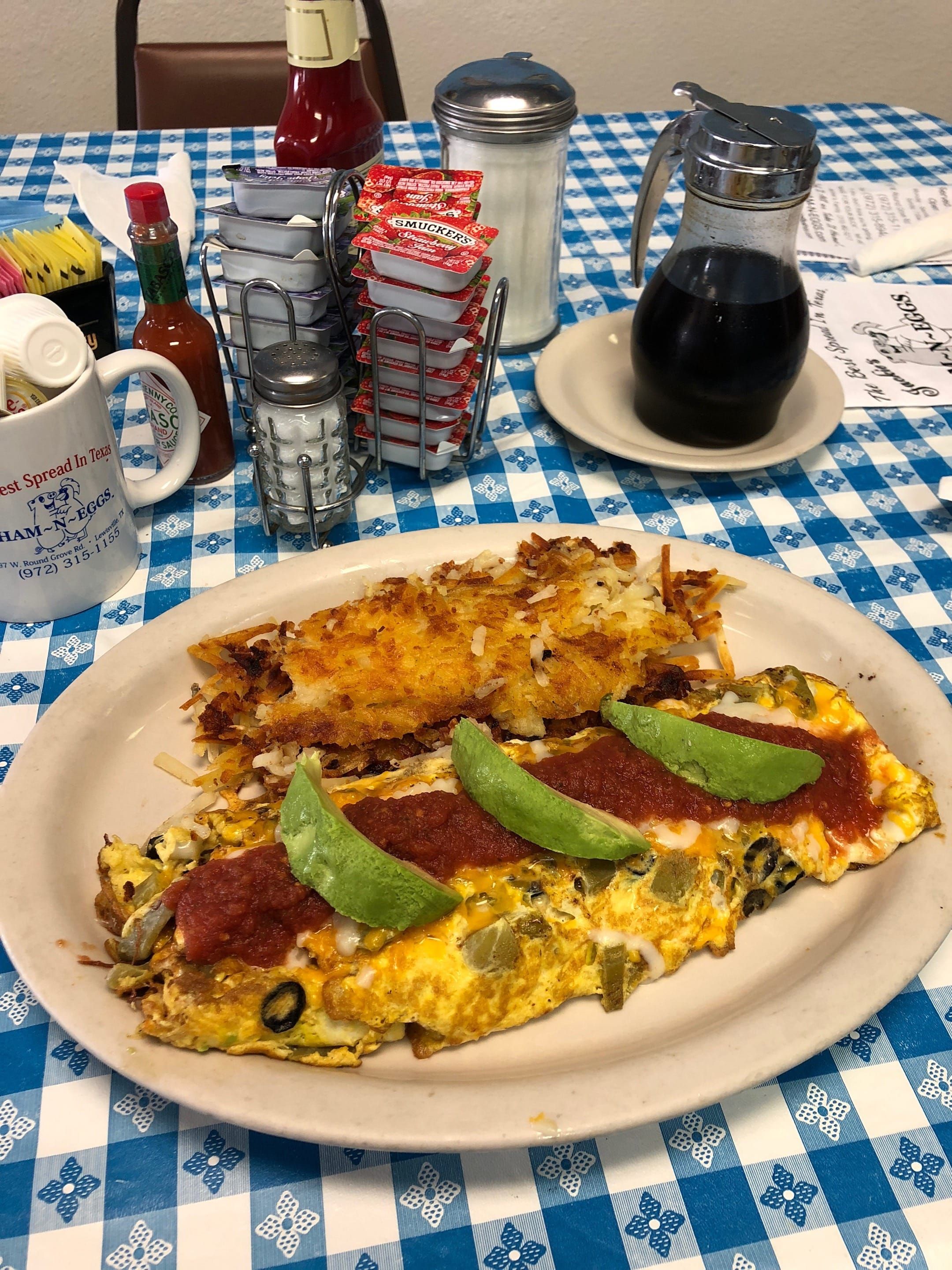 We had an amazing time reminiscing with Margaret, Justin and Dillon this week about all of our fond memories of Jackie's Ham 'n Eggs. I loved learning more about Jackie's philosophy on life and work. And you can tell just what an amazing woman she was based on the people she surrounded herself with in her work life, as well as her family members.
One of our favorite Jackie quotes we heard is: "Happiness is something I like to share. It takes work, it takes going that extra mile."
As we go into Thanksgiving this next week, I think those are fantastic words to cherish and live by. We hope you all have a great holiday. And this week is the perfect opportunity to visit Jackie's Ham 'n Eggs in Lewisville for some delicious breakfast and lunch.
Happy Thanksgiving, Foodies!
*Jackie's Ham 'n Eggs is located at 297 W. Round Grove Rd, Lewisville TX.