Foodie Friday: Feel Like Part of the Family at Tommy Tamale in Grapevine
This week we finally got to visit a place we've been wanting to eat at for YEARS - Tommy Tamale in Grapevine. We remember driving by the Tommy Tamale truck along Northwest Highway in Grapevine for years and seeing them with their products at local farmers markets. And when they opened their new brick-and-mortar market and cafe a couple years ago, we were thrilled for them!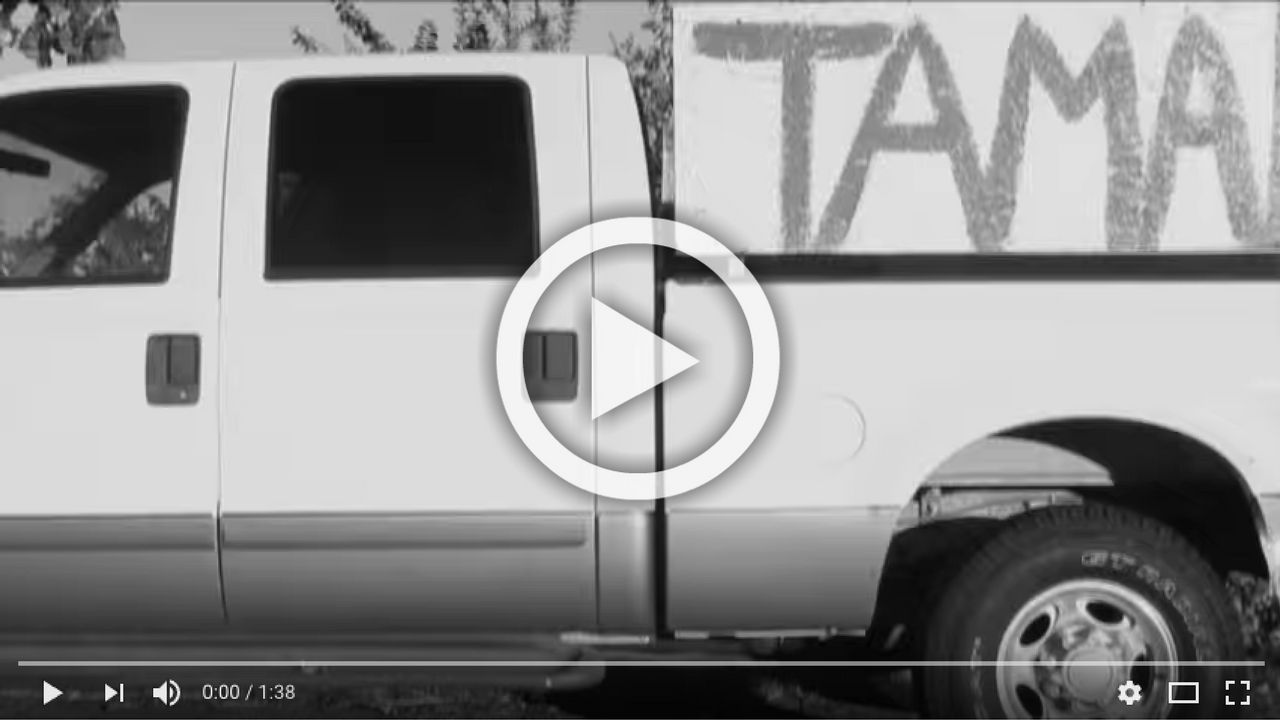 Tommy Tamale offers all things Tex-Mex to their customers - from a diverse line of salsas in their market to gourmet tamales, burritos and quesadillas in their cafe. And if you've never been a fan of tamales, you haven't had one at Tommy Tamale! Yelp actually named them one of Top 100 Places to Eat in 2017, so if you don't believe us, believe Yelp!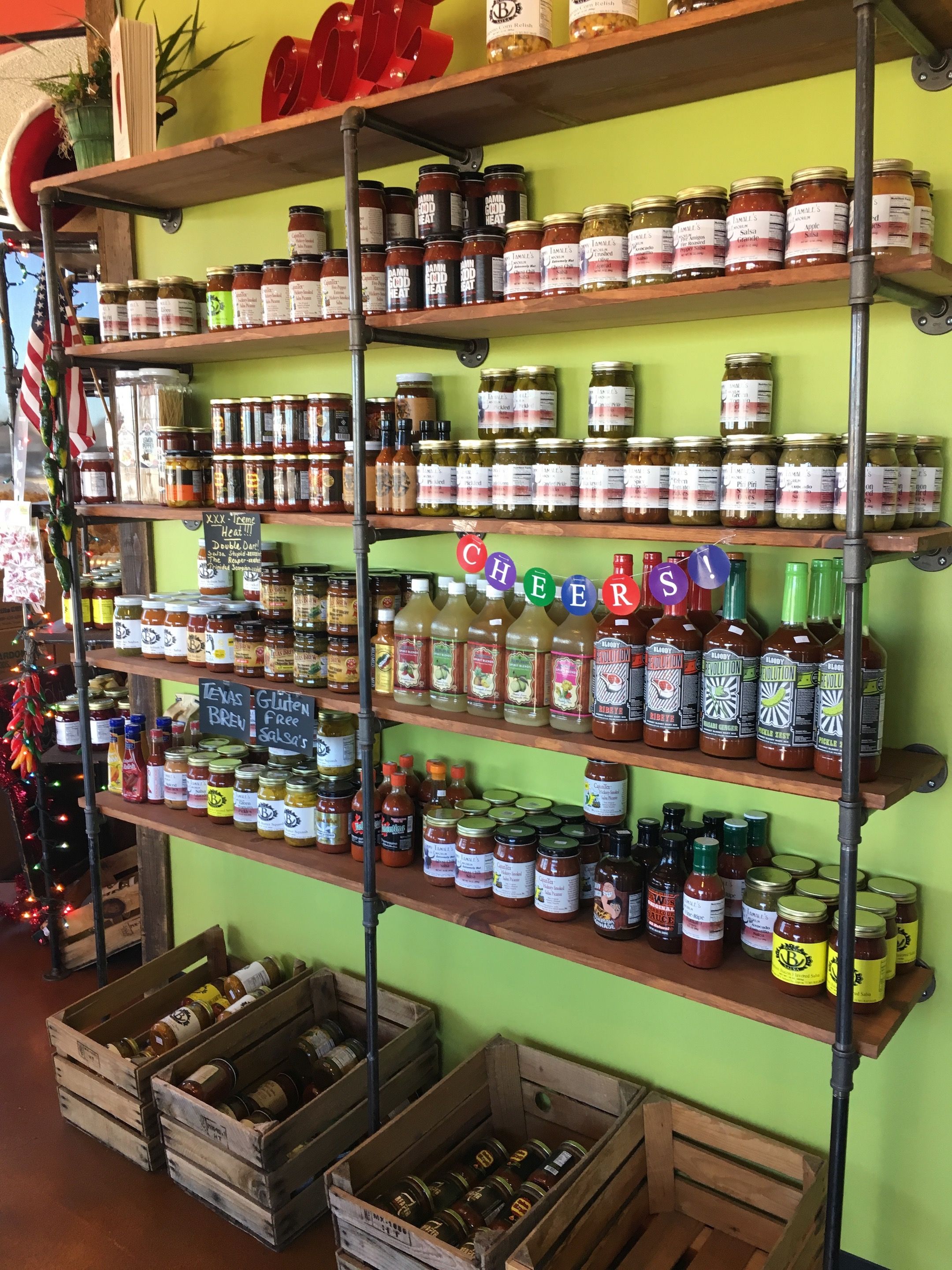 From the moment you walk in the doors of the market, you're greeted by one of Tommy's incredible staff (if not by Tommy himself). We admitted during our visit that we were first-timers and everyone was more than happy to explain how things worked and which items we had to try. And throughout our meal, the staff and Tommy came by to make sure we were enjoying our meal. We quickly felt like part of the Tommy Tamale family!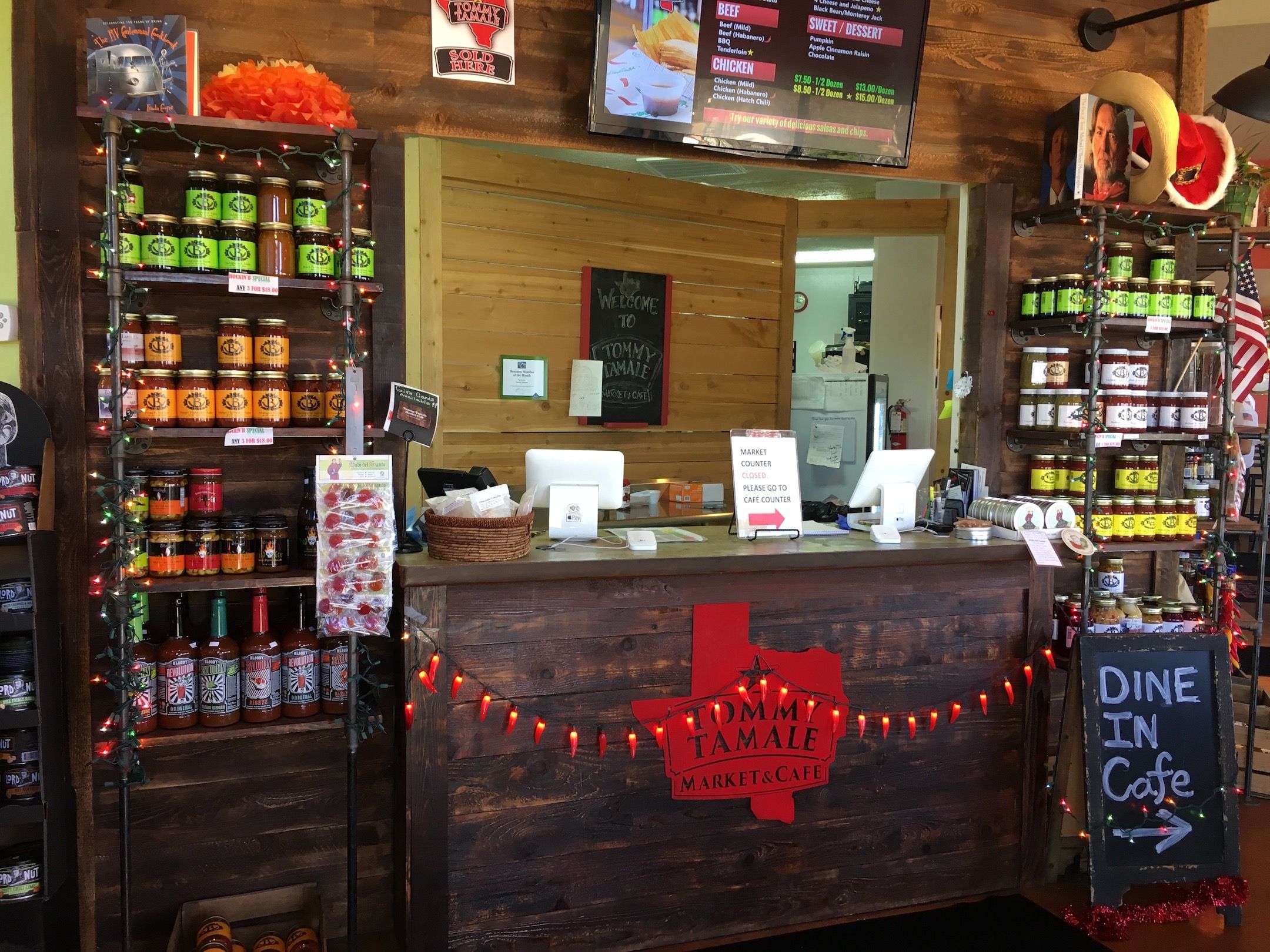 The Tommy Tamale family has gained quite a following over the past 10-ish years. We saw Tommy greet quite a few "regulars" while we were there. And they have fans raving all over the Internet about how great their food and atmosphere is. And now we understand why!
As I mentioned, we asked the Tommy Tamale staff for some recommendations since it was our first experience with them.
We started out with some of their house made queso and chips. As soon as I took a bite of their chips, I remembered sampling them with some of their salsa at the Grapevine Farmers Market. Just as good as I remember, if not better!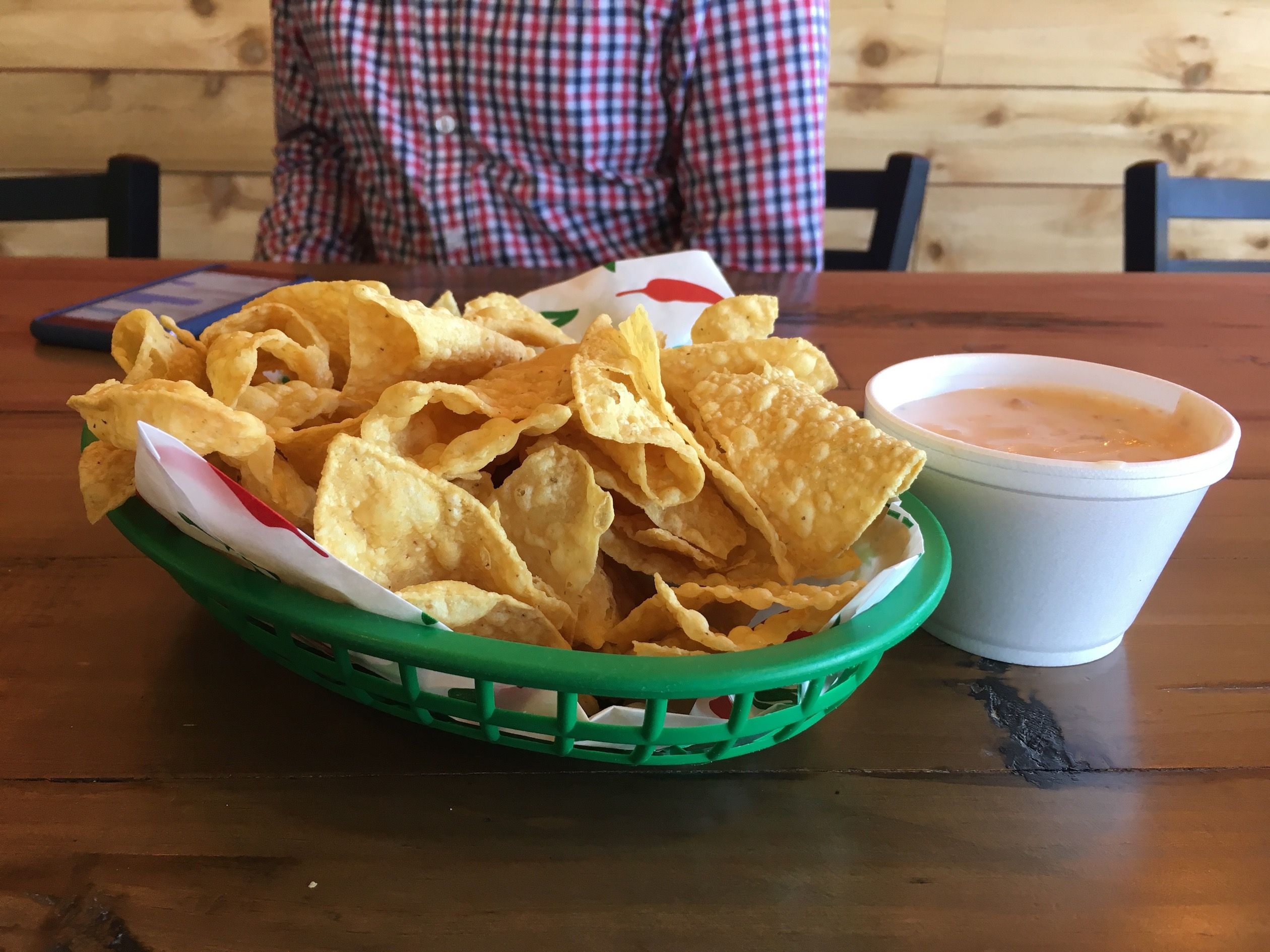 We also knew we had to order the famous Tommy Bowl which is a fantastic concoction of your choice of tamale, rice, queso, chili, cheese and pico de gallo. This bowl is hearty. I ordered a small and felt like I barely made a dent in it. But the flavors were incredible. The tamales at the bottom were perfectly cooked and the pork I got in mine was so flavorful.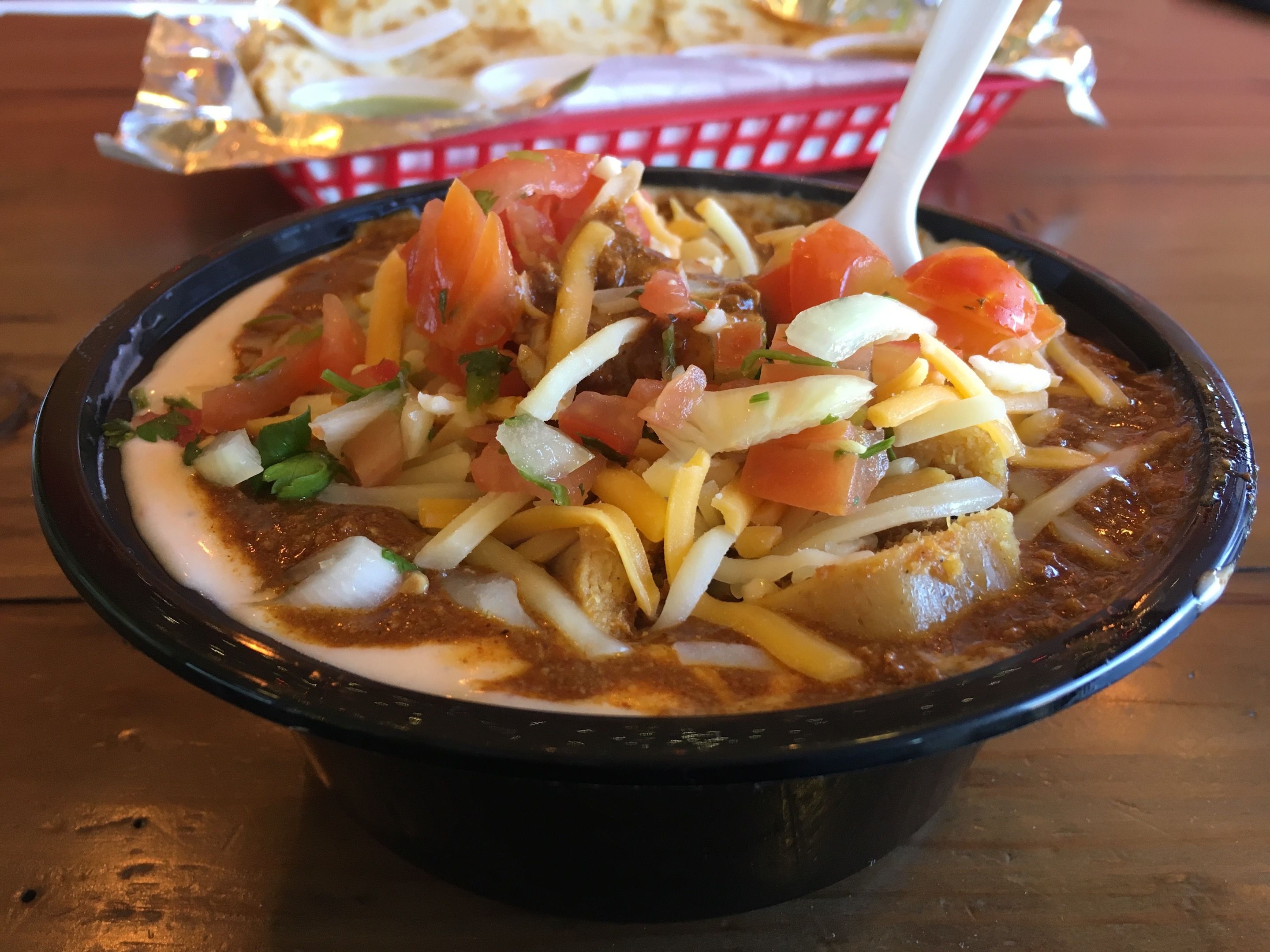 And we got one of their quesadillas made with their fajita-style steak, which was also perfectly flavored.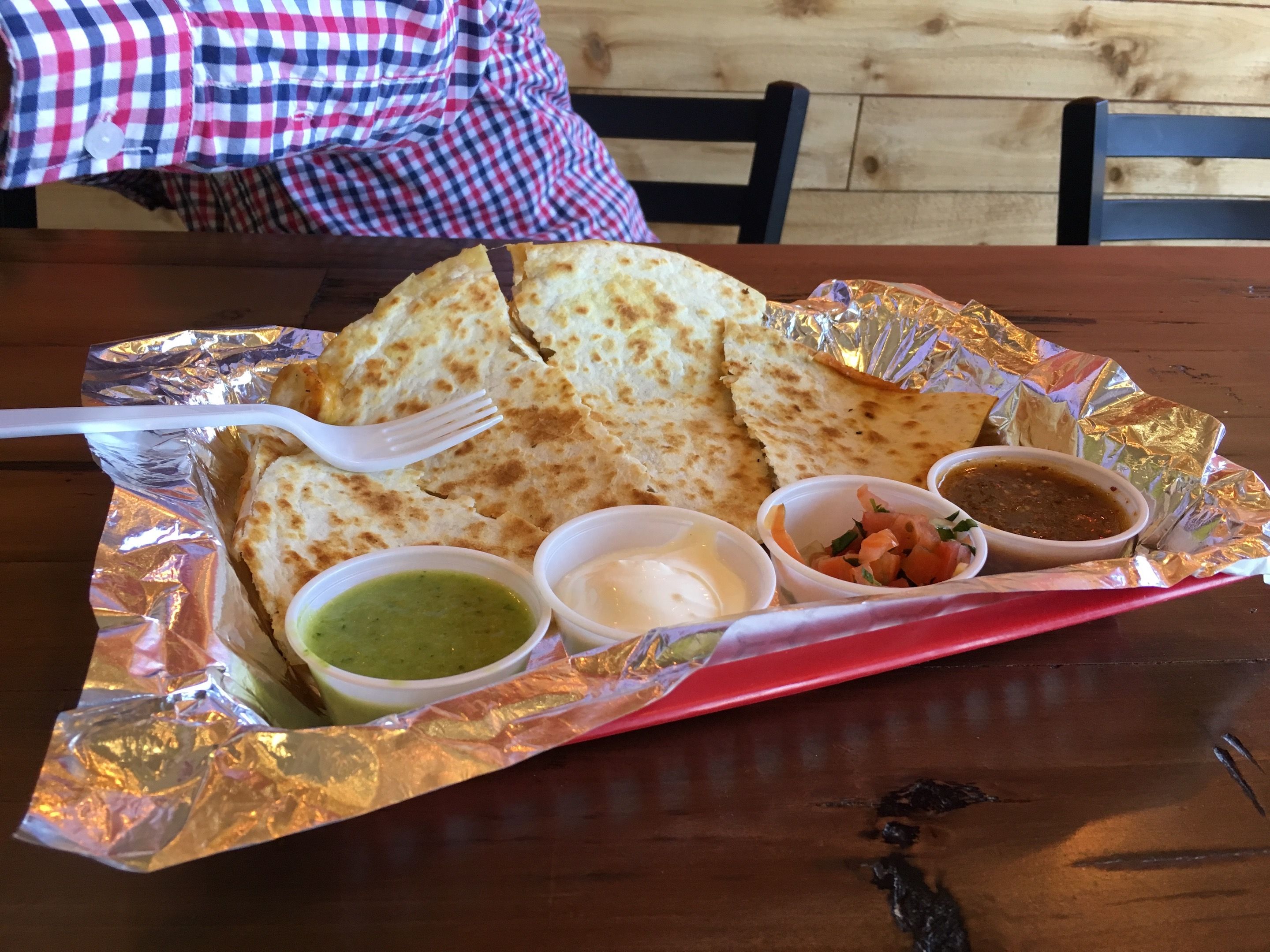 But, of course, they are most well-known for their tamales which you can order filled with pork, beef, chicken, habanero pork or black beans. You can purchase them ready-to-eat in the cafe, or you can grab some at the market to take home with you.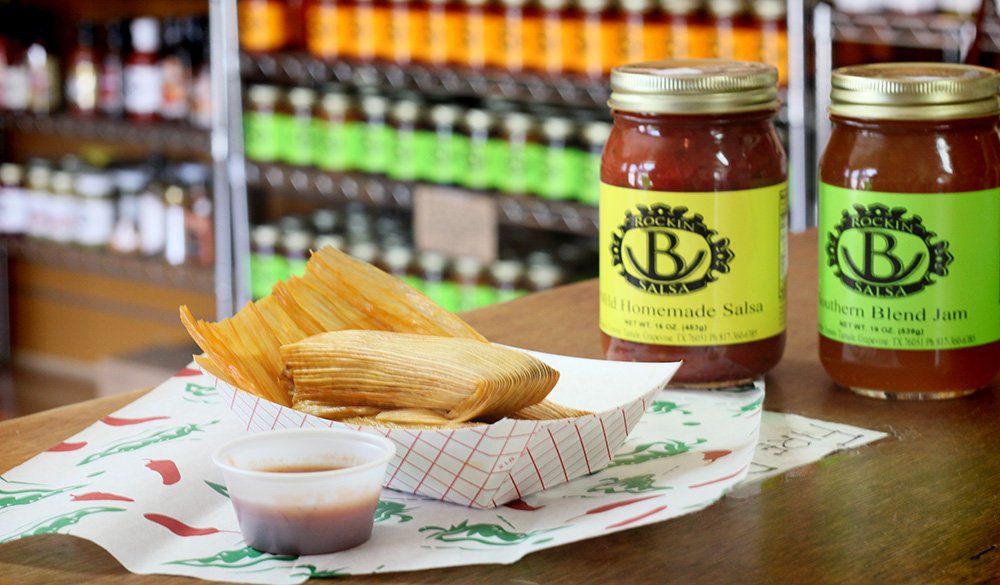 We're so glad we finally made the trip over to Grapevine to try out Tommy Tamale and are grateful to Tommy and his staff for making it such an incredible experience!
Now if you'll excuse me, I'm going to go eat some more of my leftover Tommy Bowl.
*Tommy Tamale is located at 1689 W Northwest Hwy, Grapevine TX 76051.