Foodie Friday: Hanaya Hibachi & Sushi - Yet Another Great Addition to Lakeside DFW
Just when we thought Lakeside DFW couldn't get any better, a new Asian fusion restaurant opened its doors this week offering local residents a delicious and beautiful dining experience.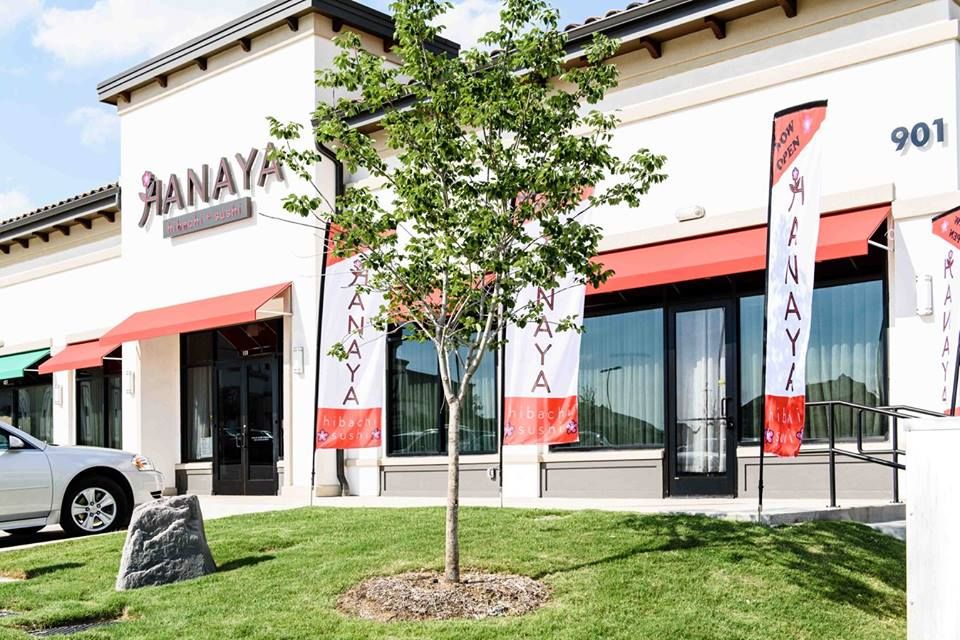 Photo courtesy of Hanaya's Facebook page.
Hanaya Hibachi & Sushi is owned and operated by the same people who run Kobeya Japanese Steak & Sushi in Southlake Town Square, so if you've dined at that restaurant, expect the same level of service, cuisine, and atmosphere.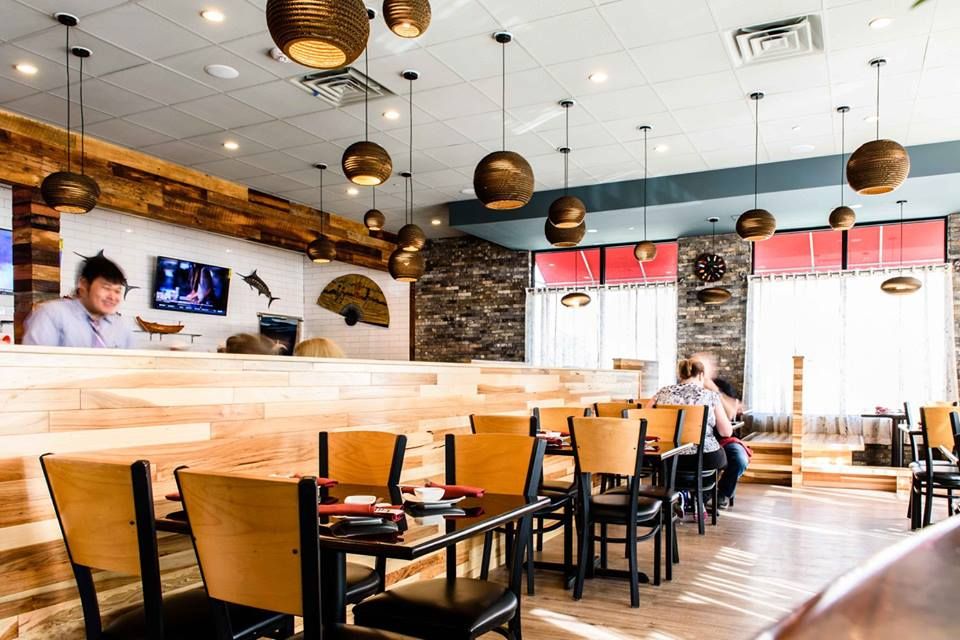 Photo courtesy of Hanaya's Facebook page.
Hanaya offers 8 hibachi tables for diners, or if you'd rather sit at one of their dine-in tables and enjoy offerings from their menu of sushi, ramen, and rice bowls, you can do that as well.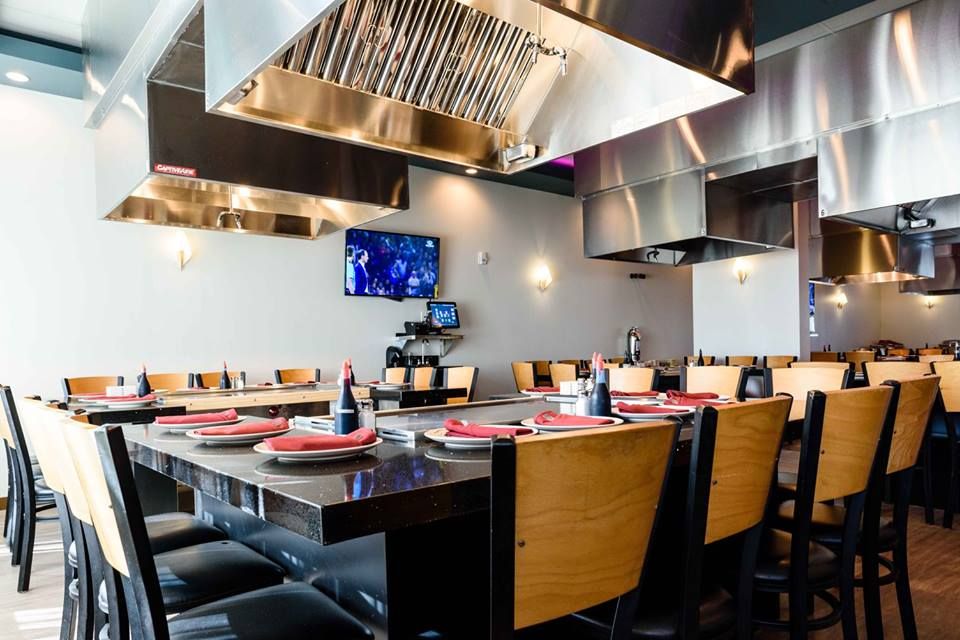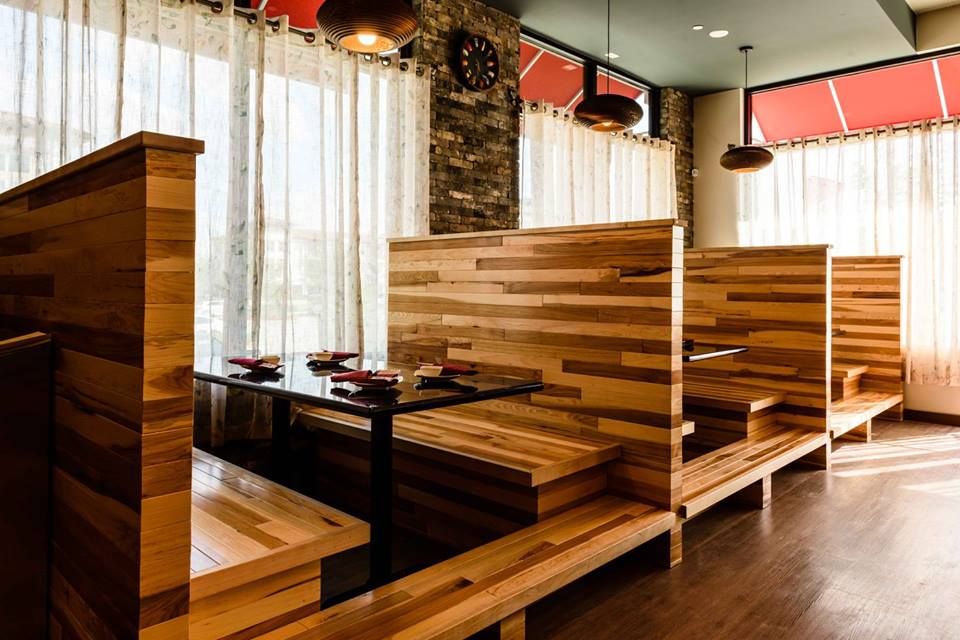 Photos courtesy of Hanaya's Facebook page.
Because we wanted the full entertainment + food experience this week, we opted to enjoy their hibachi dinner and were definitely not disappointed!
Their hibachi experience is similar to other hibachi restaurants - it's a fun, unique experience to sit around a table with people you may or may not know and watch your food be prepared with lots of extra pizzazz. But their food was different than any other hibachi food I've ever tasted. The menu items were the same, but the flavors infused into those menu items were uniquely Hanaya's. I wish I could explain to you why it tasted deliciously different, but you'll just have to go try it out for yourself!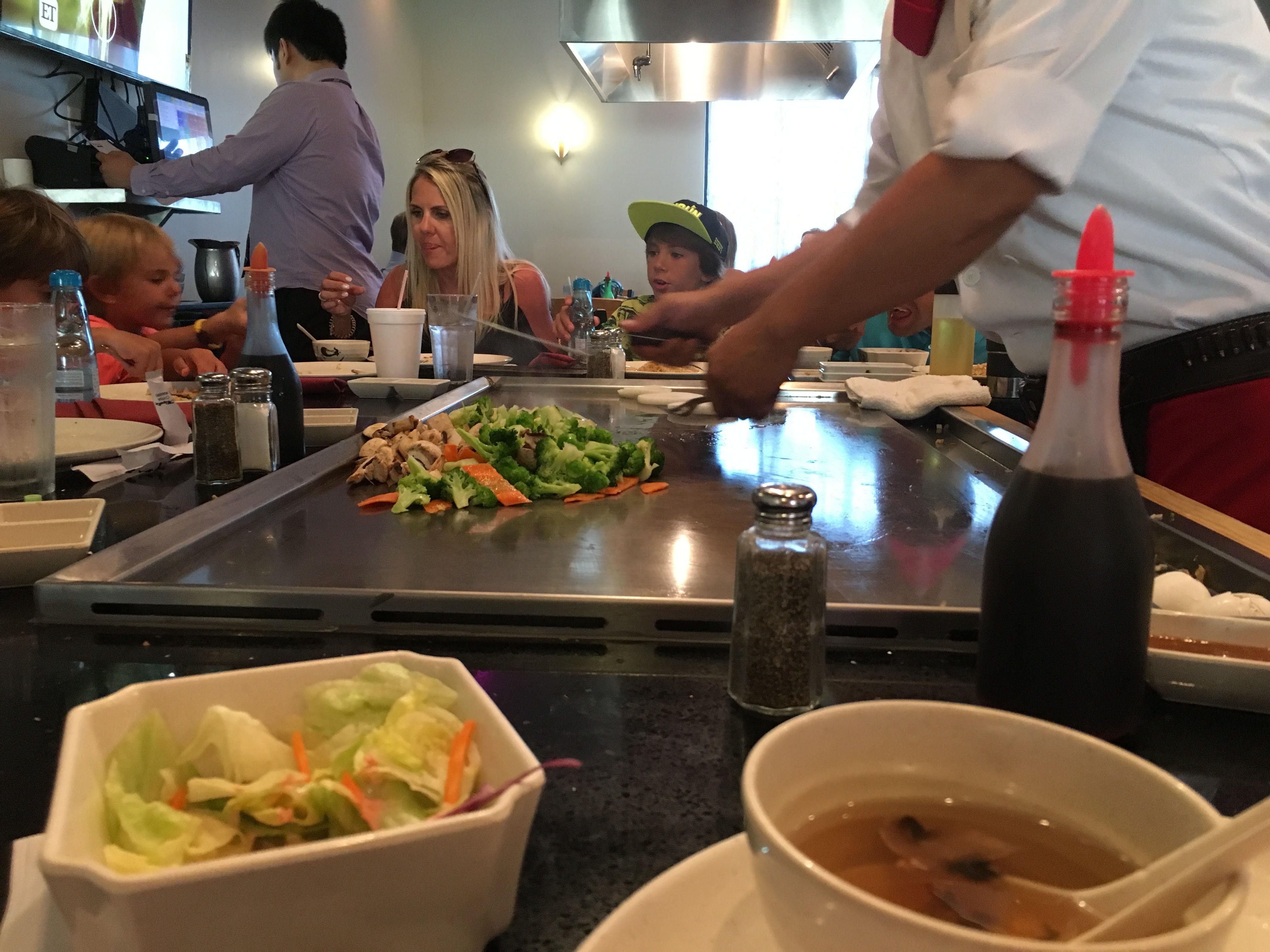 In addition to our fun and tasty hibachi meal, we also tried one of Hanaya's (many) signature sushi rolls - the What A Roll which has yellow tail, spicy tuna and little red fish eggs on top. All of the ingredients in the roll tasted so fresh and we wish we would have had room in our stomachs to try a few more of their signature rolls like the Flower Mound.
They also have all the rolls and sushi you're familiar with as well. And our favorite part was their sushi bar where you can actually see all the fresh seafood ingredients they utilize in their sushi preparations!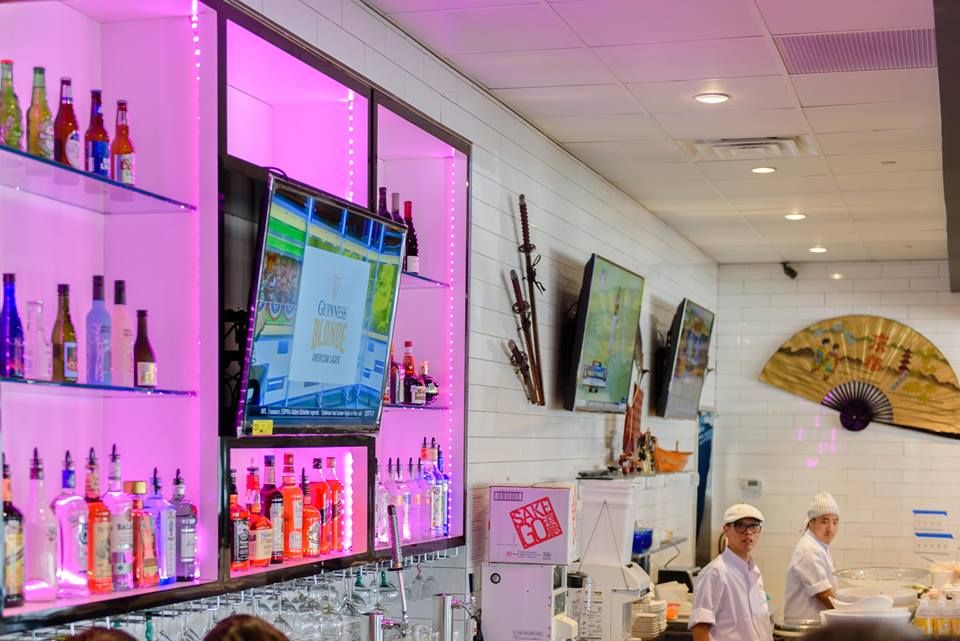 Photo courtesy of Hanaya's Facebook page.
Hanaya is a true Asian fusion restaurant with their fantastic offerings of hibachi, sushi and ramen. We are so glad to see them finally open in Lakeside DFW and know there are many of you who are excited they are open as well!
Keep in mind that this week was their "soft opening," so things could get a little crowded there as lots of residents try them out this weekend. But we definitely encourage you to enjoy a fun and scrumptious meal with them.
And if you go this evening, don't forget to check out the fireworks over Lake Grapevine which you can see from Sunset Point. And you can also enjoy music from Manny Trevino as part of the Lakeside Music Series.
*Hanaya Hibachi & Sushi is located at 2314 Lakeside Pkwy, Flower Mound 75022.