Foodie Friday: Have you Heard the News? Anamia's Has a New Look!
Before you go getting yourself into a panic after reading that headline... Don't worry. While Anamia's may look different than it did this time last week, they're still serving their classic Anamia's menu - including the tableside guacamole. Which you know I can never leave without having! (Fun fact: Anamia's goes through 1900 avocados per week because of the customer-favorite tableside guacamole.)
In just 4 days and 4 nights, Anamia's was able to give itself a complete makeover! They've updated the bar to have a more luxurious look and the dining room features all new tables, chairs, flooring and artwork and decor. They also added more insulation to help with noise and temperature control in the dining room.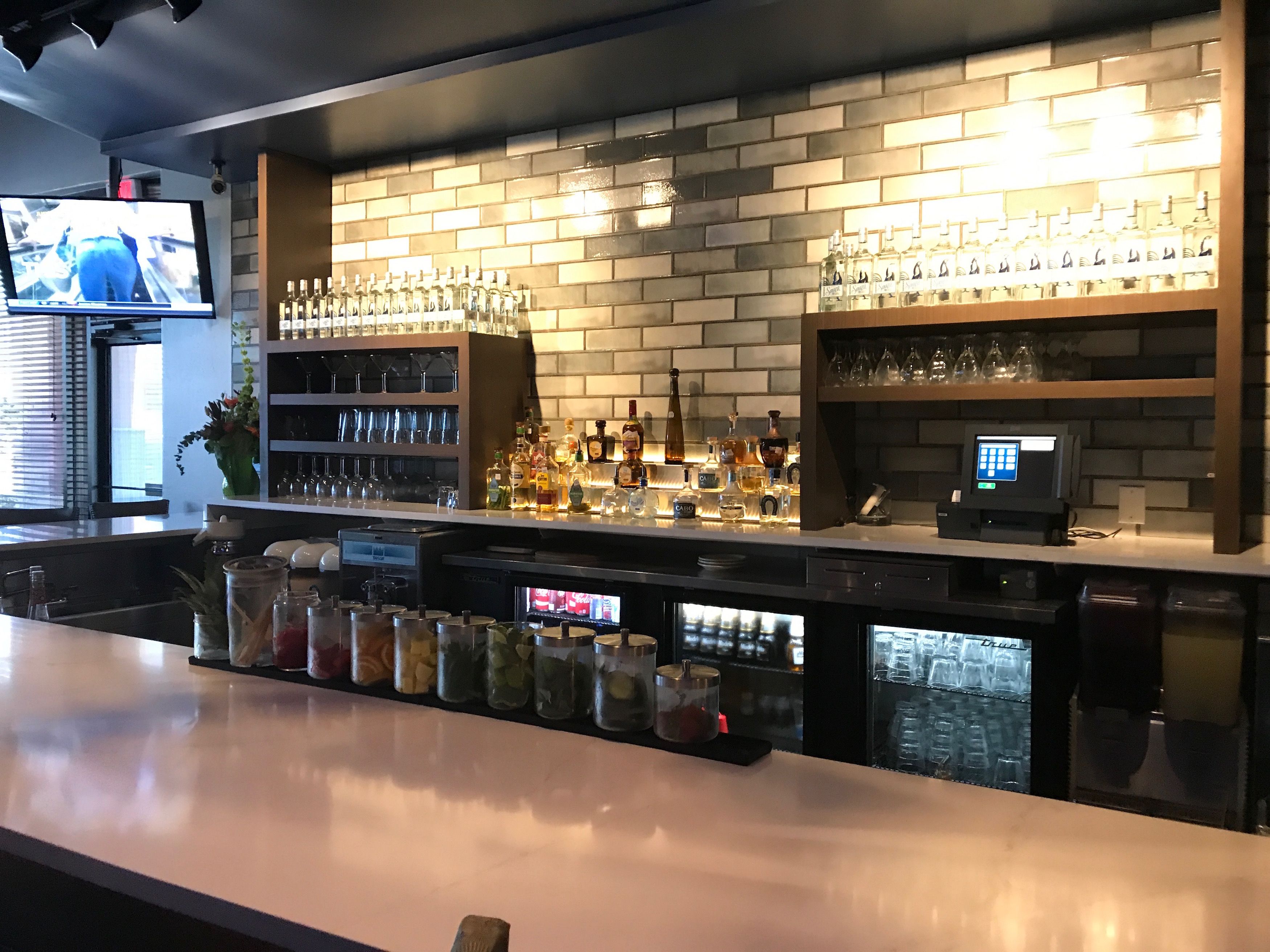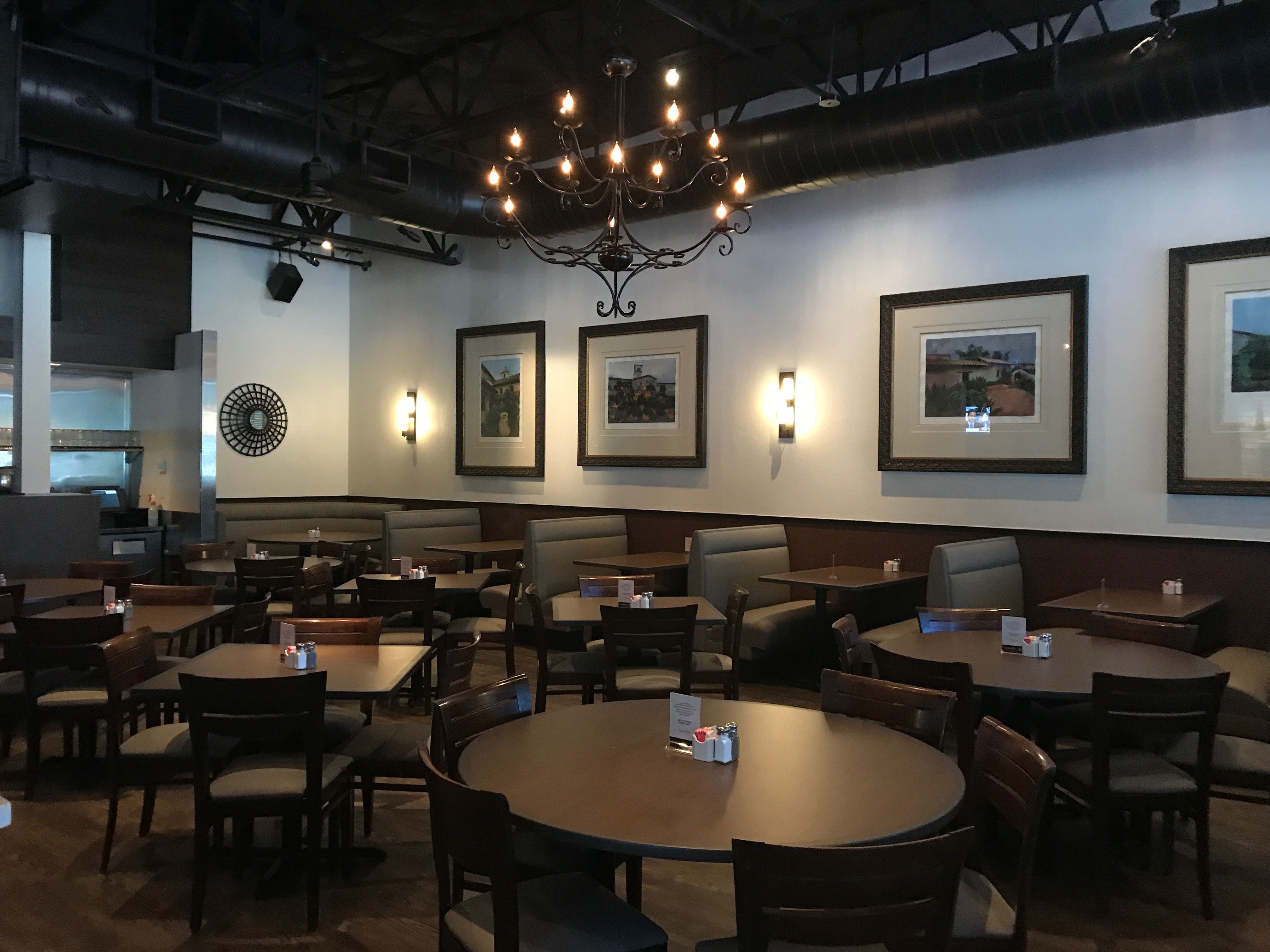 But the hospitality and the Anamia's spirit is the still the same! We had a chance to chat with General Manager, Michael Barrerra, and Restaurant Manager, Johnny Ross, and they are thrilled about the new look they get to debut to their customers this weekend while continuing to provide the same great service and the same delicious food.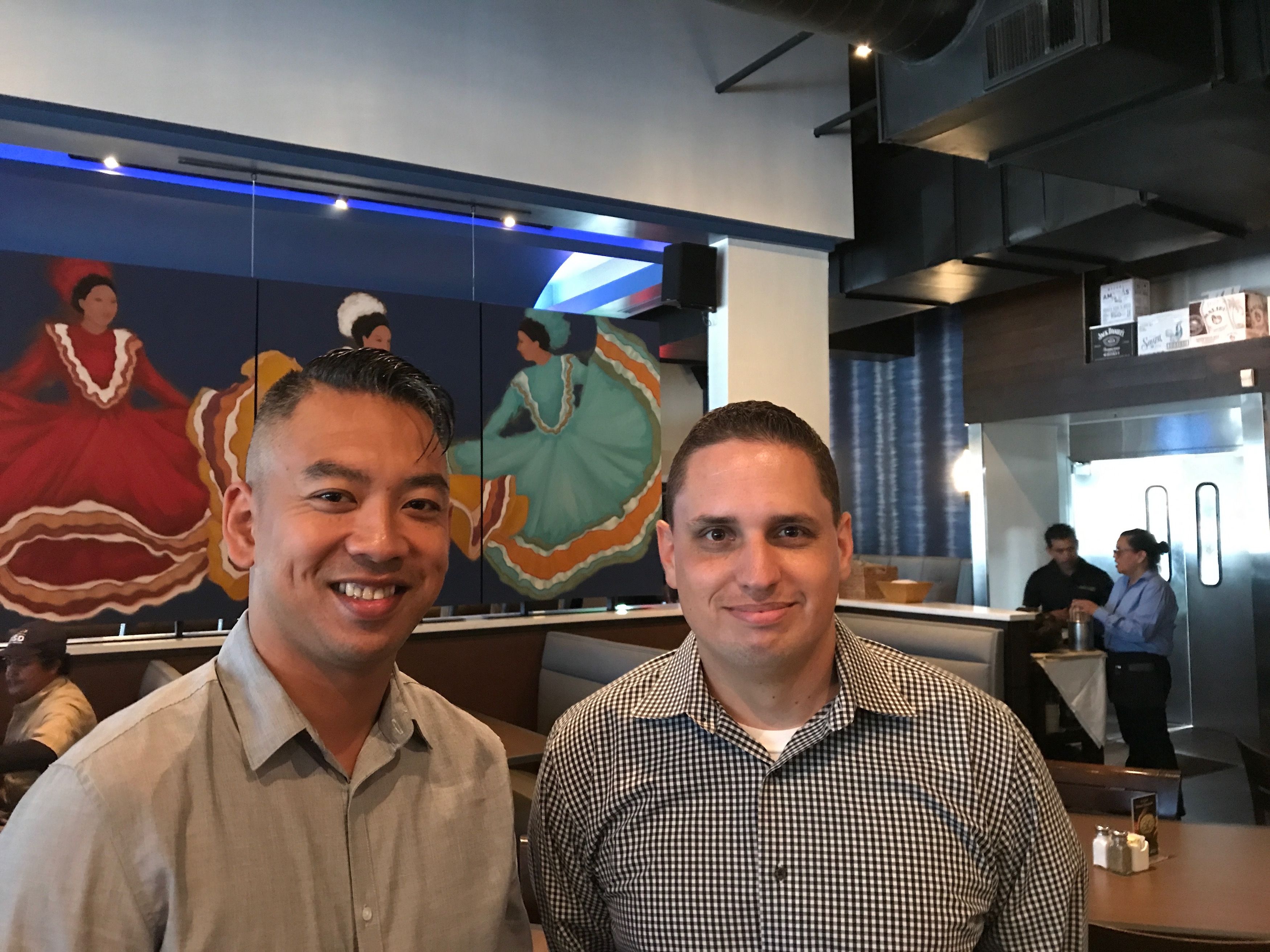 Restaurant Manager, Johnny Ross (Left) & General Manager, Michael Barrerra (Right)
In case you've never been to Anamia's before (shame on you), we wanted to highlight a couple of their most popular dishes so that you'll have some ideas of what to order when you visit this weekend.
Michael's personal favorite menu item is their Fajita Picante made with spicy queso picante, crispy fried onion strings and guacamole.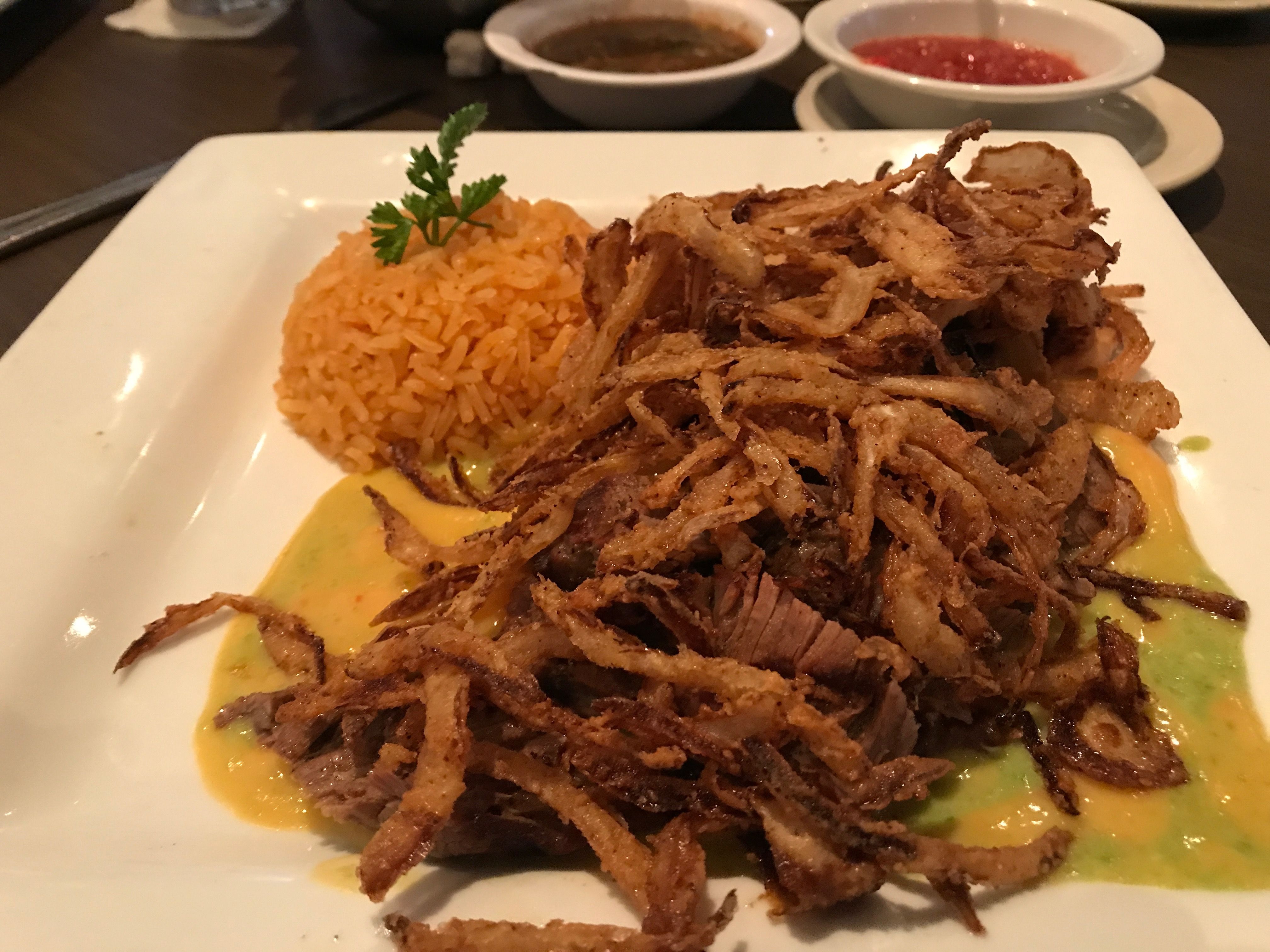 Another fan-favorite is Jerry's Chicken which is a chicken breast topped with a sour cream sauce, jack cheese and chives and served with guacamole, pico de gallo and rice.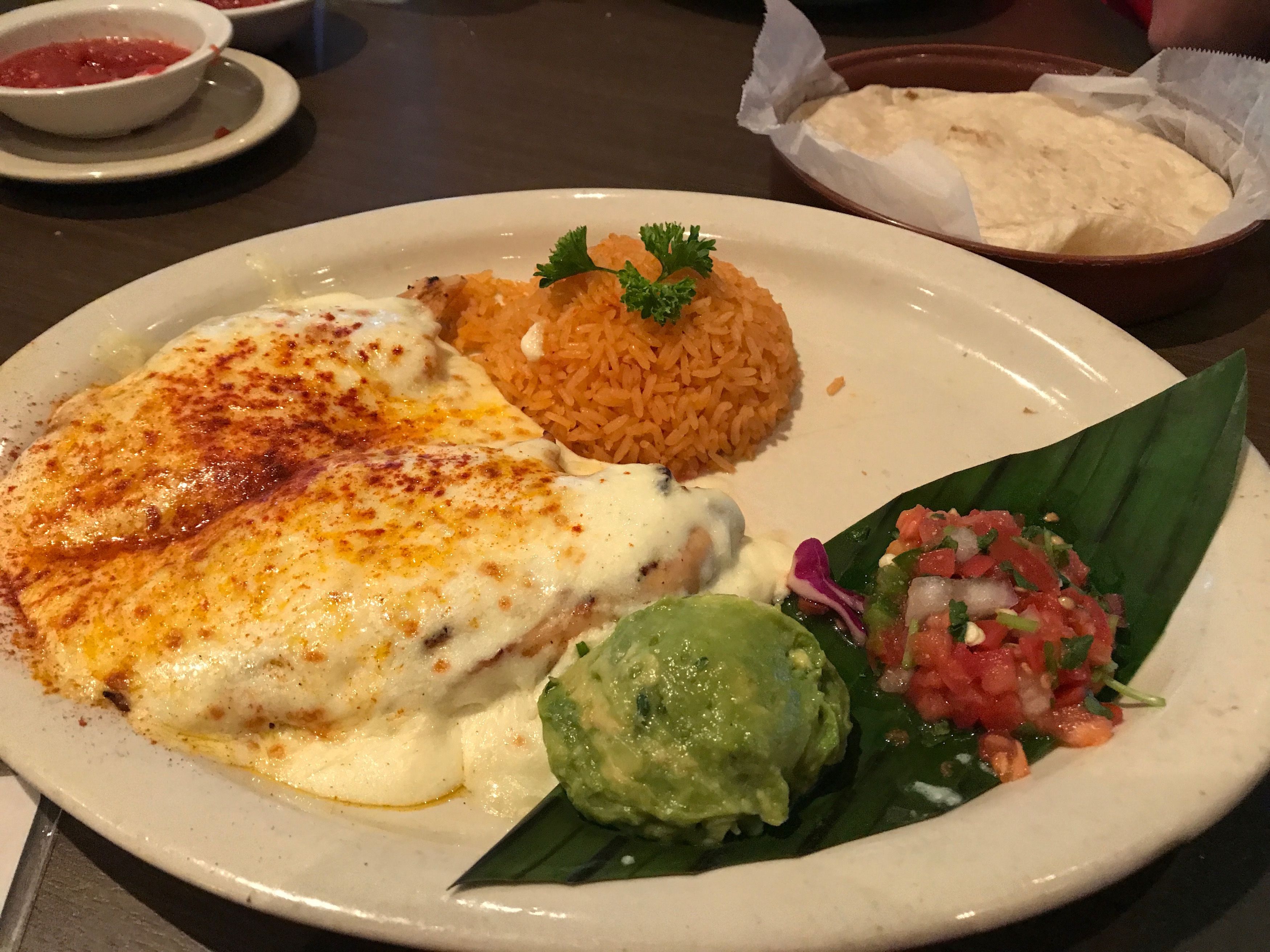 If you're a fan of taco salads, you'll love theirs which comes served in a tortilla shell and is excellent when paired with their Pineapple Mango dressing.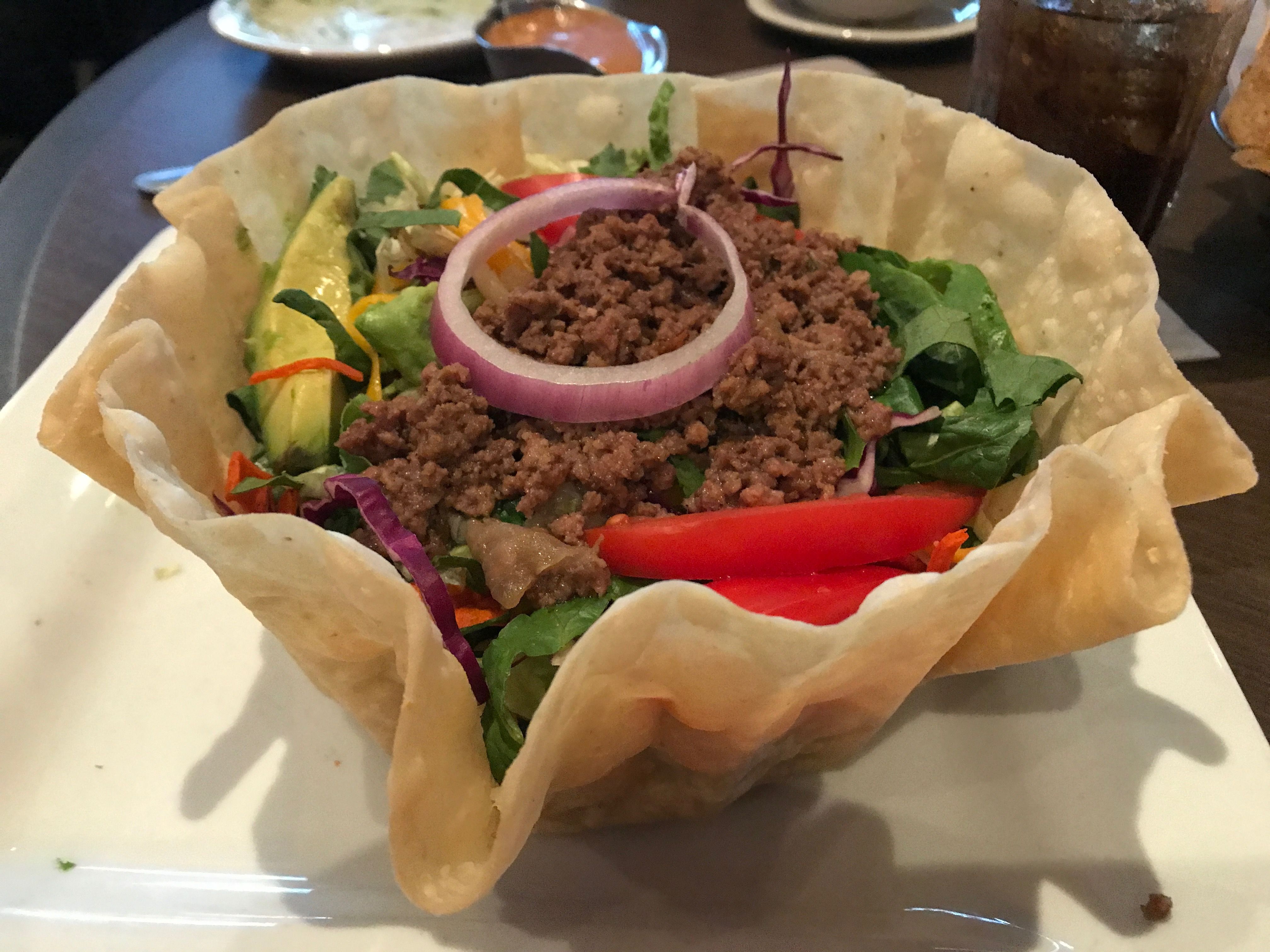 Their most popular dish on the menu (behind the tableside guacamole) are their Steak Fajitas which are made from quality ribeye and are served with flour tortillas, mixed veggies, guacamole, pico, rice and beans.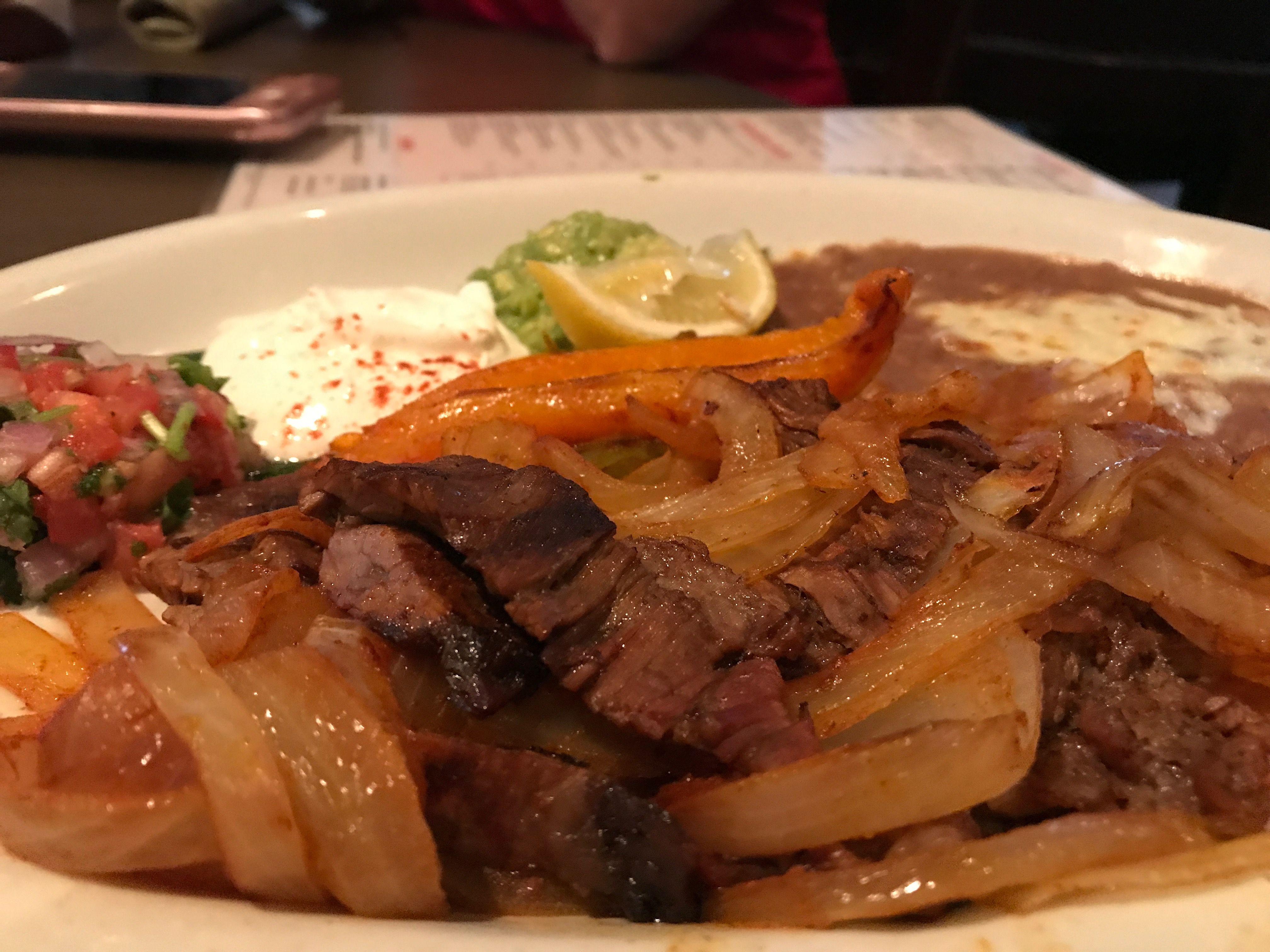 You obviously can't leave Anamia's without trying out one of their margaritas (unless you don't drink like me), and one of their most popular margaritas is their Maui Sunrise. Looks beautiful, no?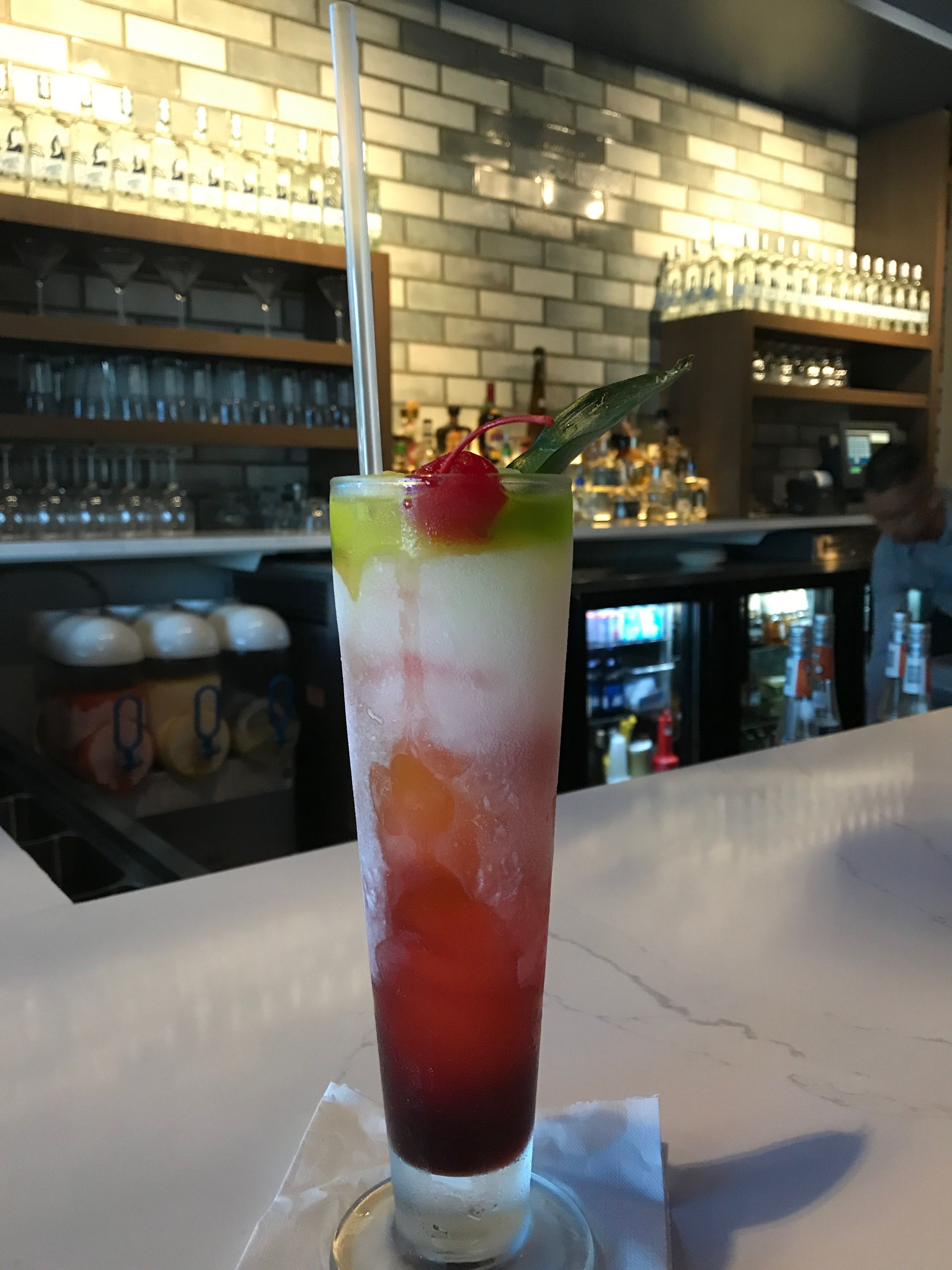 And if you're a dessert kind of person, you have to try out their Coconut Palapa and their Tres Leches Napolitano Cake. That's right - I said a Neopolitan Tres Leches cake!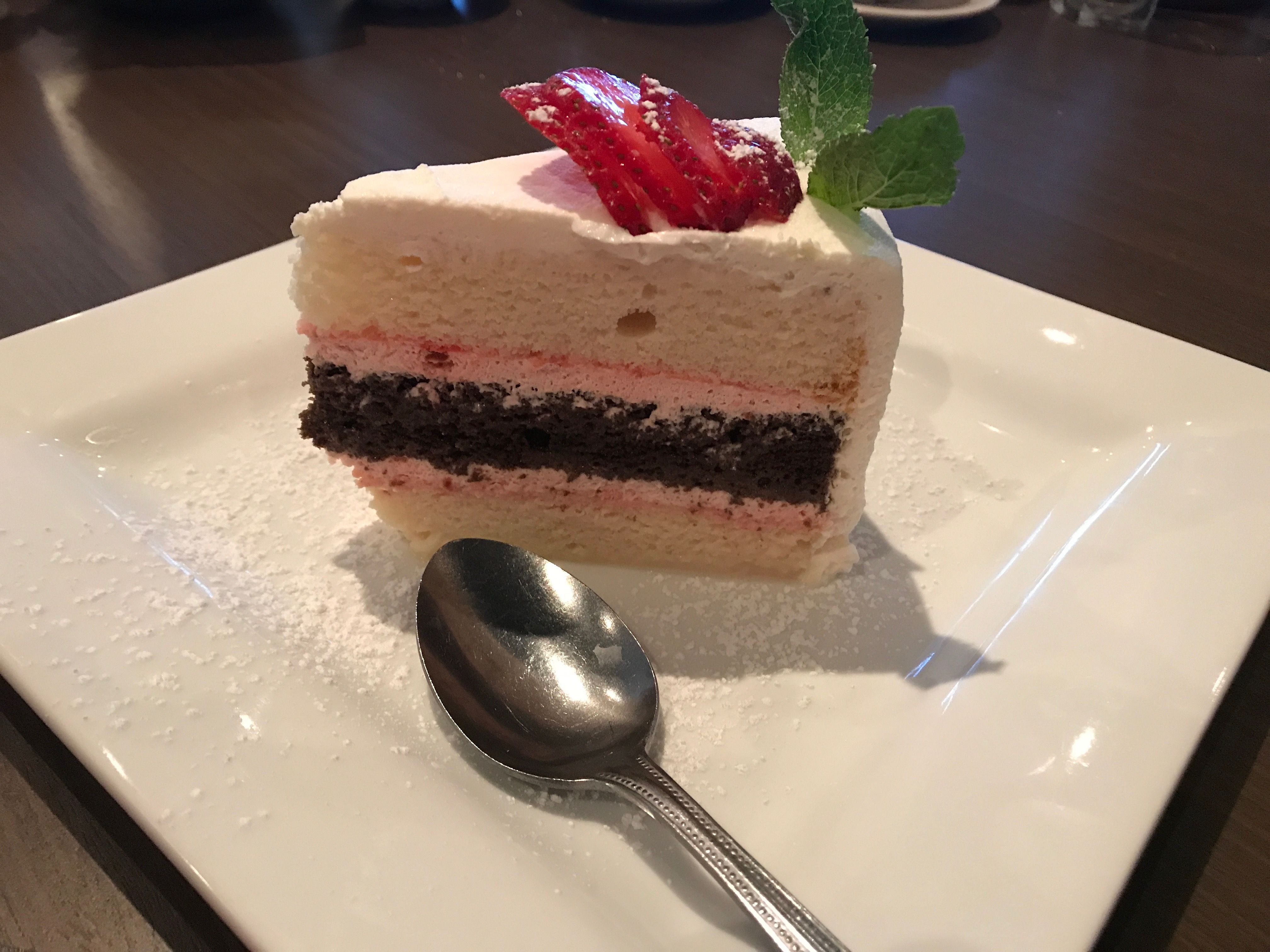 I'm excited for you guys to see Anamia's new look! And we're glad they're back open because even after just 4 days, I was really starting to miss that guacamole!
*Anamia's in Flower Mound is located at 1900 Long Prairie Road, Suite 156 Flower Mound 75028.
**Check out their full menu and hours here.