Foodie Friday: Local Food & Drinks at State Draft House
Local craft beer houses have taken off here in Flower Mound with the openings of Local Pint and State Draft House within weeks of each other. While we're not beer connoisseurs ourselves, we know many of you are. So this week we visited State Draft House on the corner of Morris and FM 3040 to check out their bar and menu.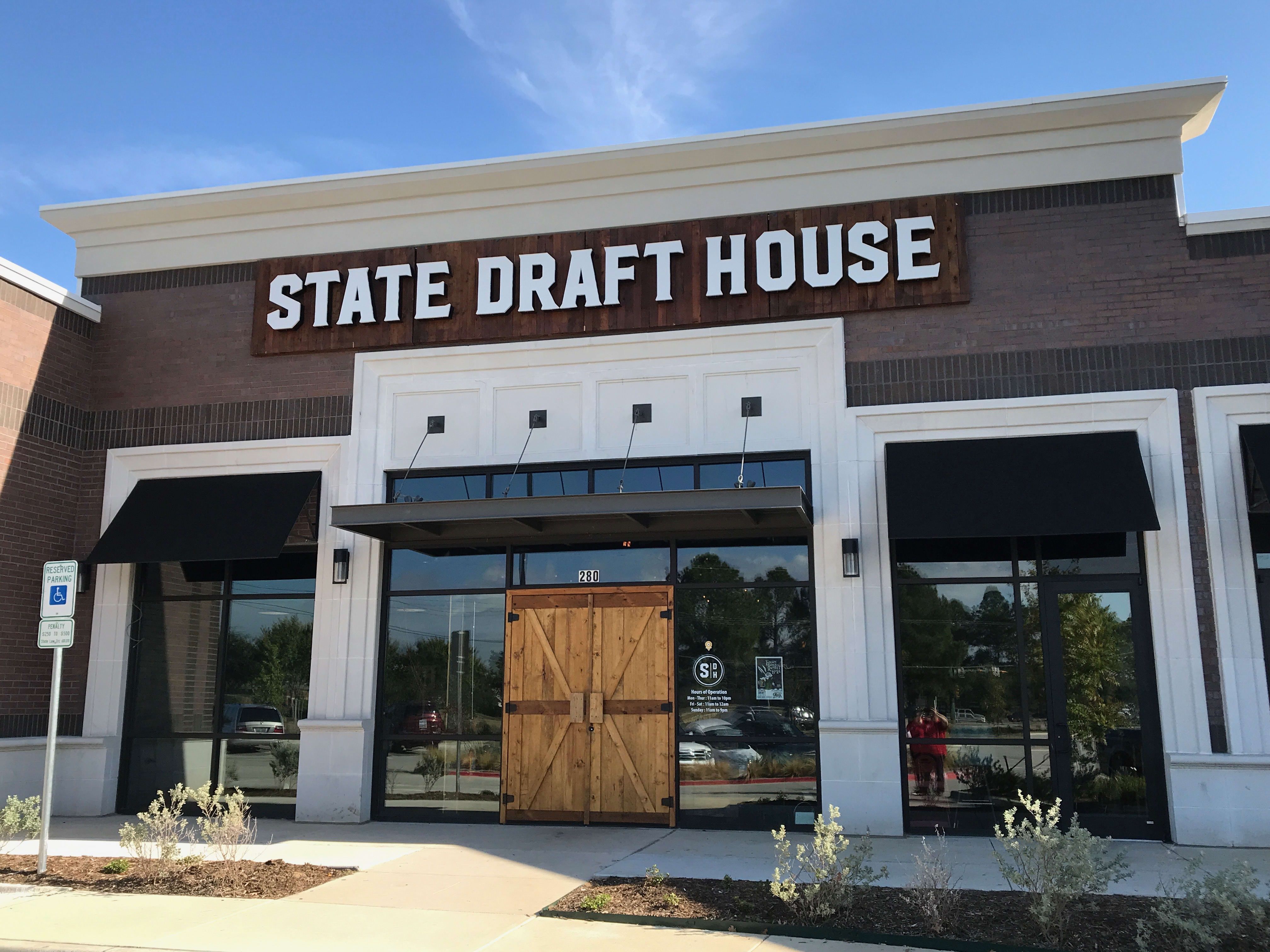 State Draft House is owned and operated by Jon Pinto and Andrew Hendrikson, who previously worked together at Fidelity Investments in Operations. While working together at Fidelity, Jon and Andrew always dreamed of what it would be like to get into the restaurant business together. Andrew began brainstorming several restaurant concept ideas and finally settled upon the craft beer house concept where they would feature only craft beers from here in the state of Texas.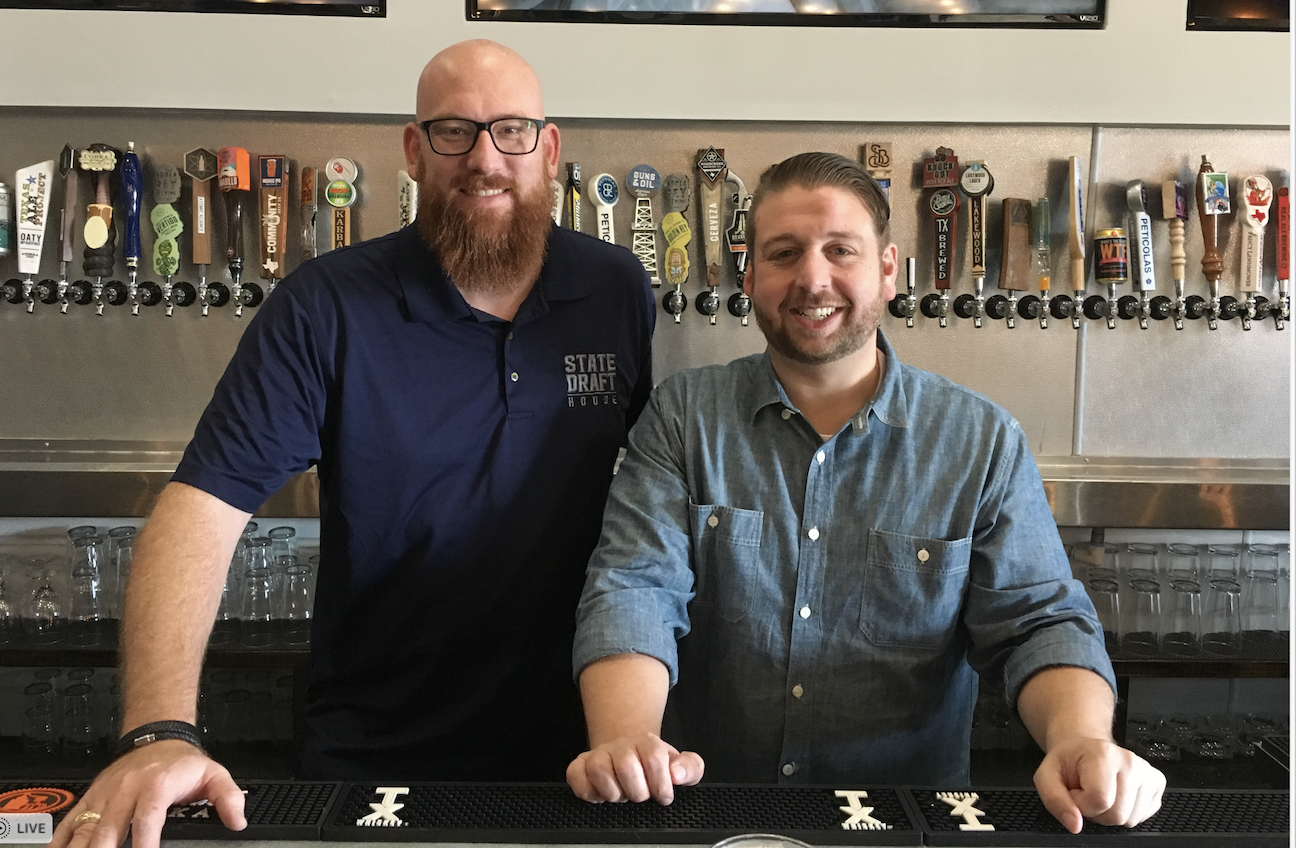 Owners Jon Pinto & Andrew Hendrikson
State Draft House is truly a "local" restaurant. All of the beers they serve are brewed here in Texas and their menu is filled with classic American dishes with a Texas twist. But they've also built their concept so that it could eventually expand into other states, where they would serve beers made in that state and create menu items inspired by local dishes.
Their bar is an incredible sight to see with all of the beers on tap. You can also order from their wine and spirits menu if beer isn't your thing or you want to switch things up. And they have several screens, so it's a great place to head and enjoy a game or two.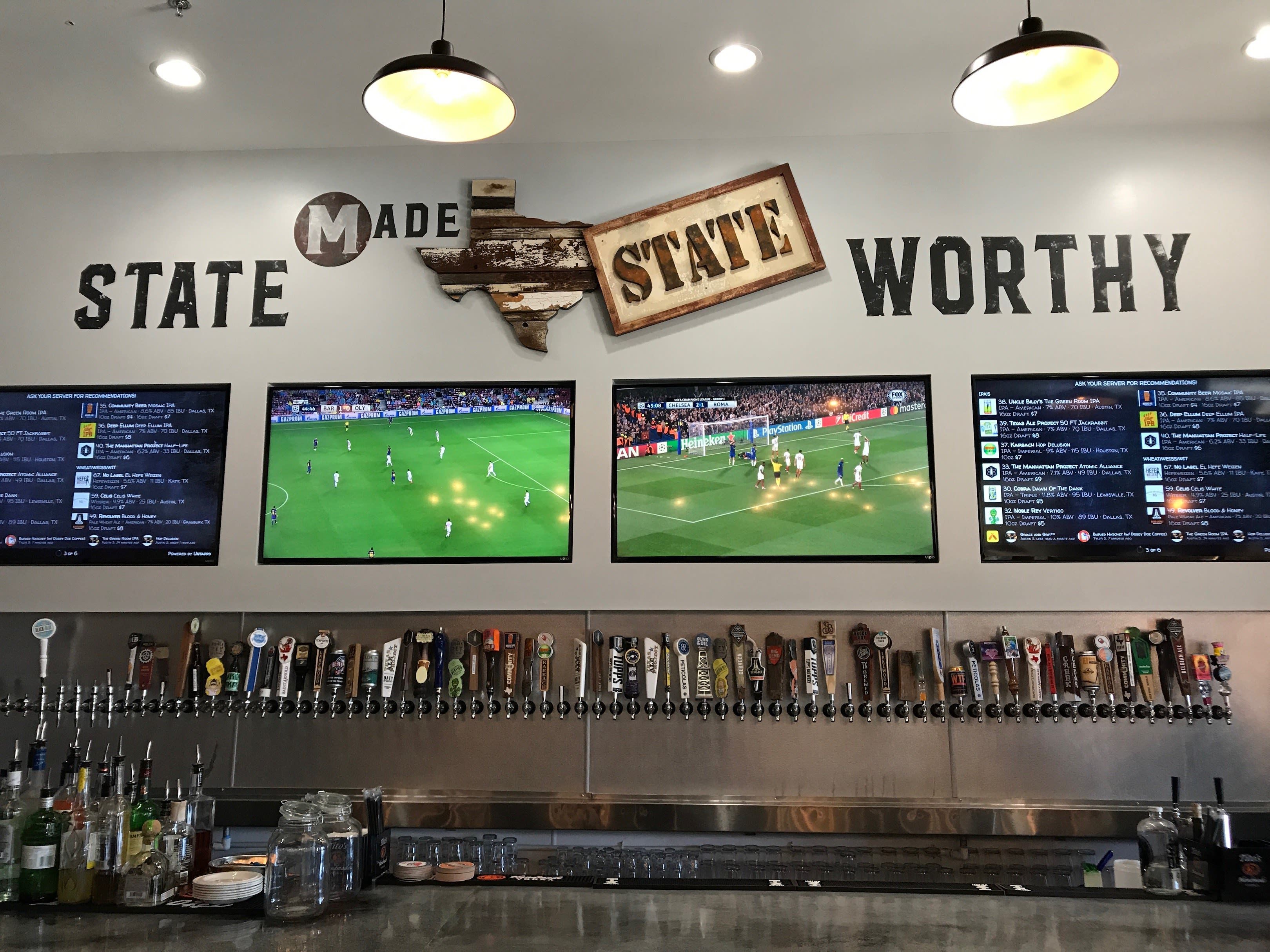 And their menu is fantastic! Chef Seth Moon and his kitchen staff do a wonderful job of serving and preparing a wide array of choices so you can find something no matter your preferences.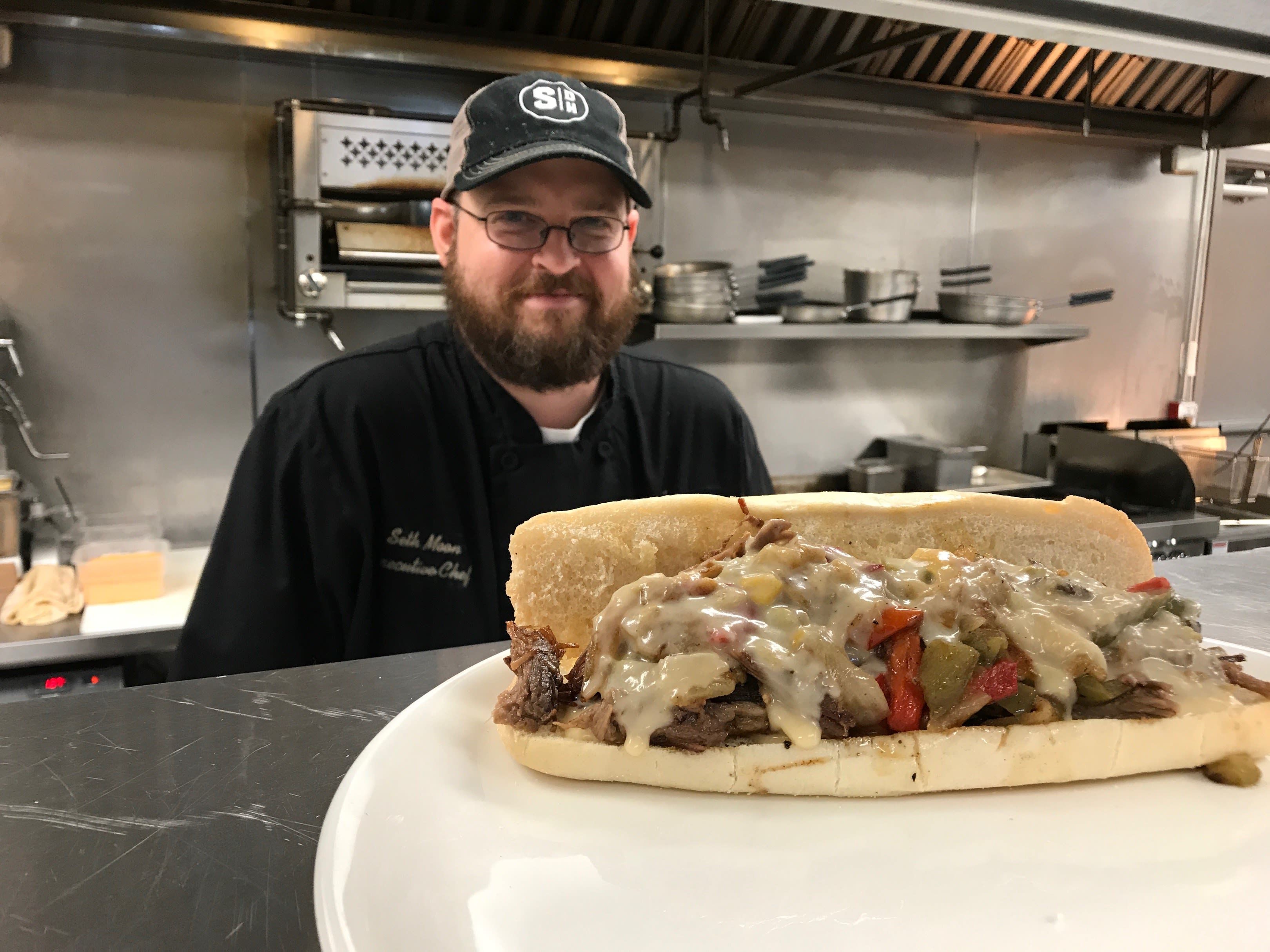 Executive Chef, Seth Moon and their Texas Cheesesteak
We started out with their housemade pretzels served with two different skillet dips - we chose their queso blanco and the spicy creole mustard. But they also have a smoked gouda beer cheese and a spiked cinnamon chocolate sauce. We also ordered their Sweet and Spicy Pickles (fried, of course) which were fried in a sweet batter and had been marinated in a fantastic sweet and spicy pickling liquid giving it a great complexity of flavors.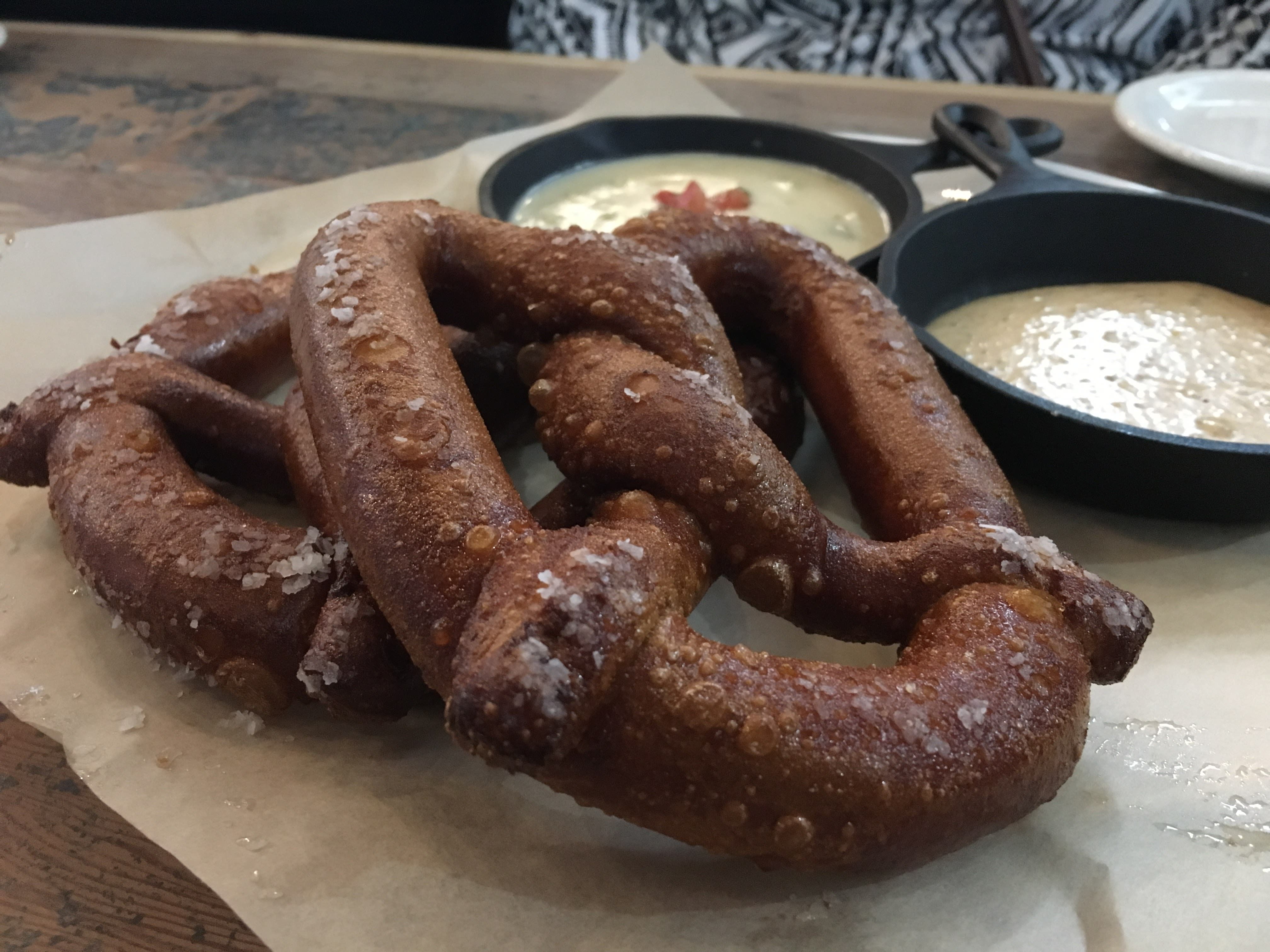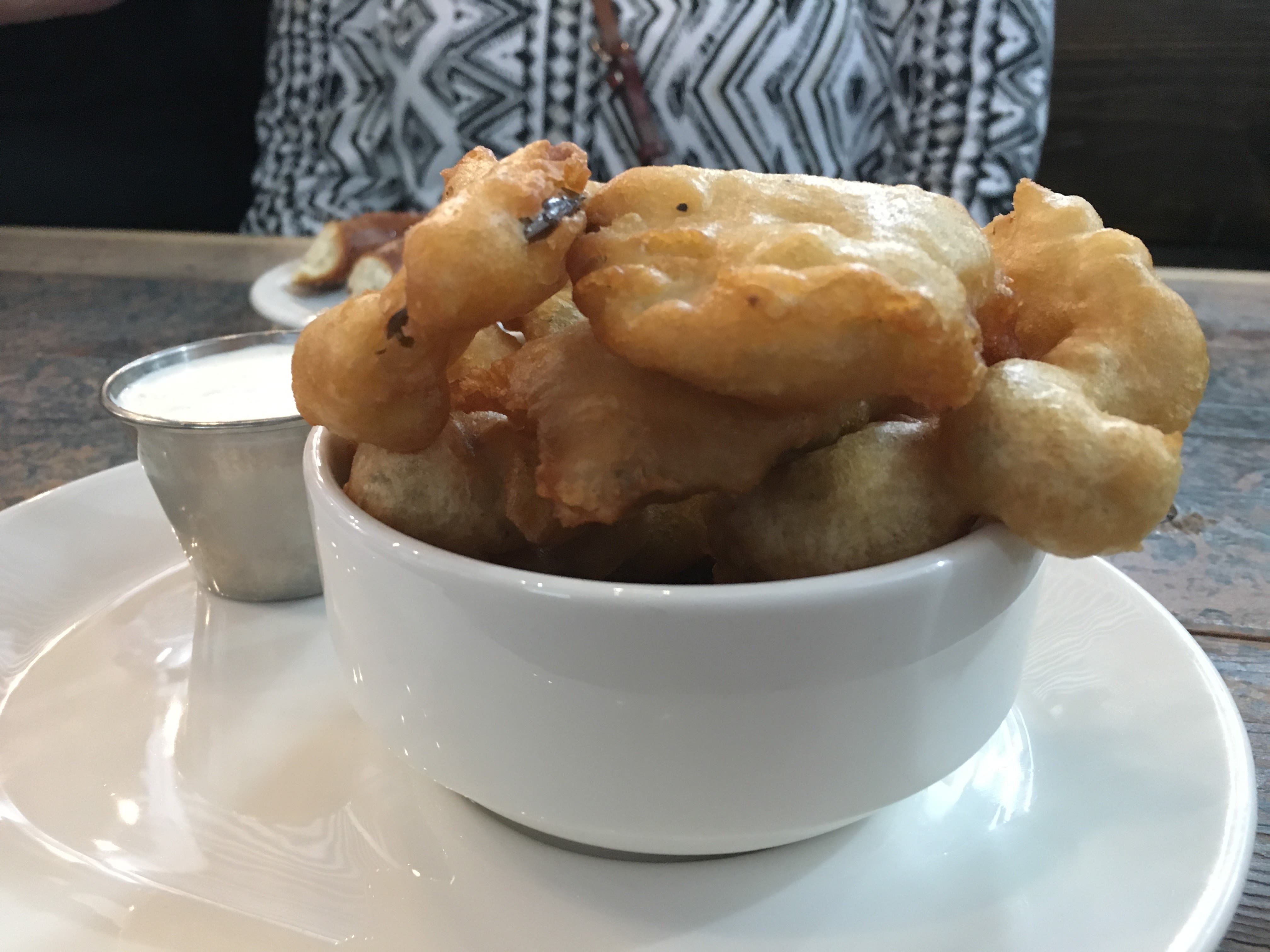 We all ordered off different parts of the menu so we could give you a comprehensive look at the menu. Here's what we got:
Gulf Shrimp & Grits made with cheesy cheddar grits, bacon, roasted tomatoes and cilantro in a creamy creole sauce. The creaminess of the sauce combined with the little bit of heat was delicious.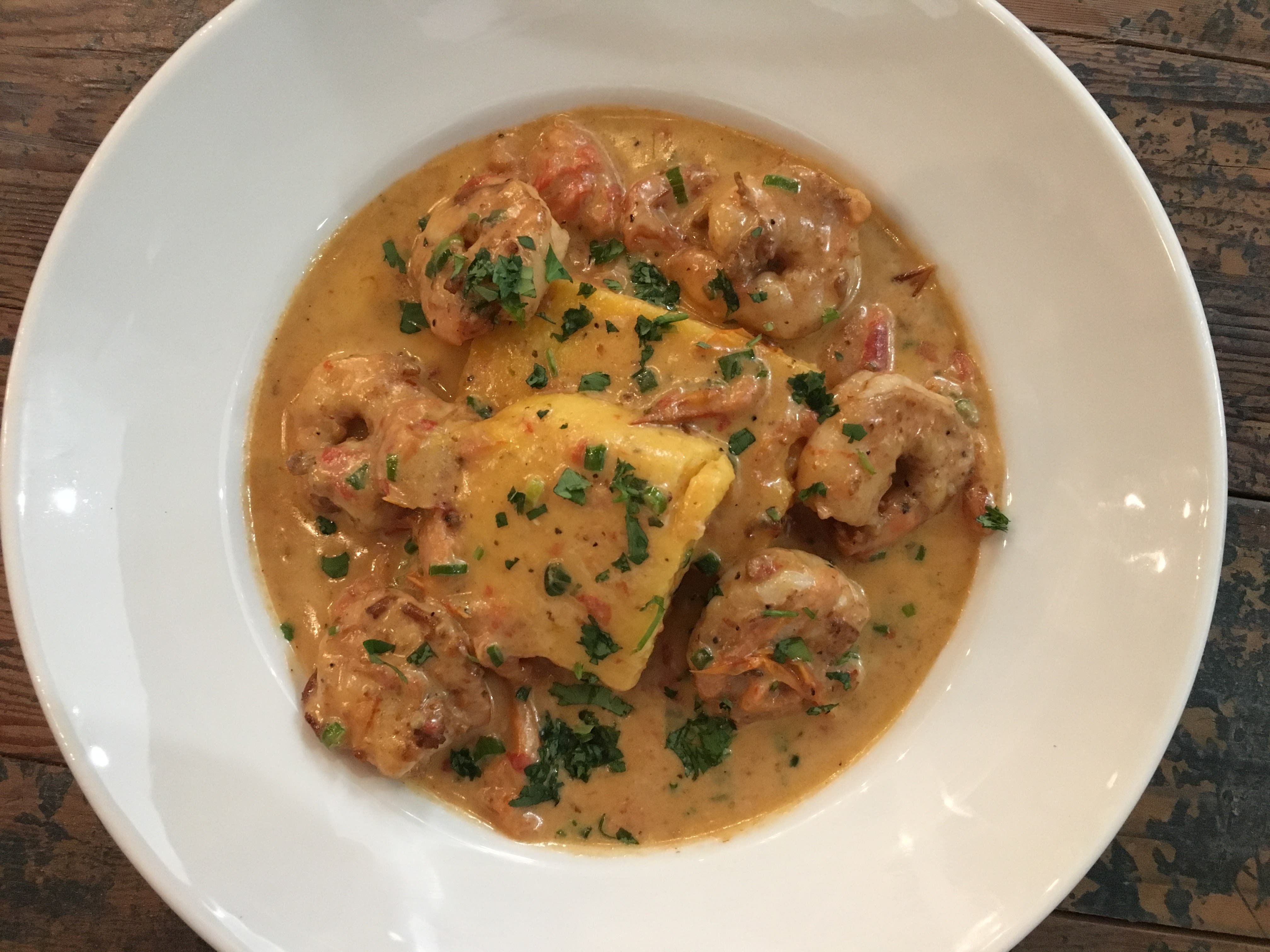 Their Brisket Tacos served with a chipotle lime sauce. The brisket had incredible flavor and their STATE slaw added the perfect amount of freshness to the taco.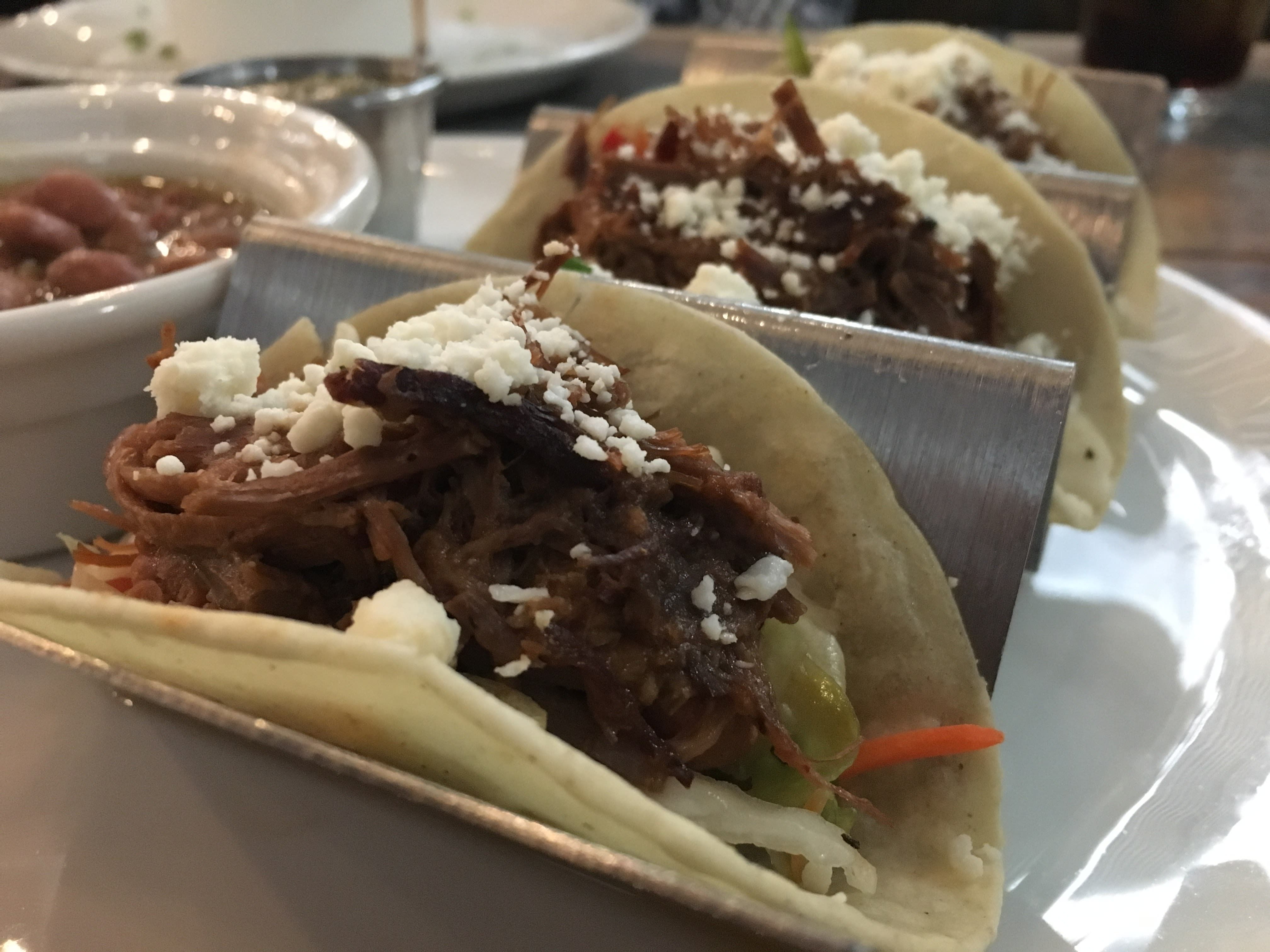 The Cattleman's Pie made with their slow-smoked brisket, veggie medley, caramelized garlic mashed potatoes, peppercorn bacon and STATE BBQ sauce. It's like a Texas take on a Shepherd's Pie and it was packed with goodness.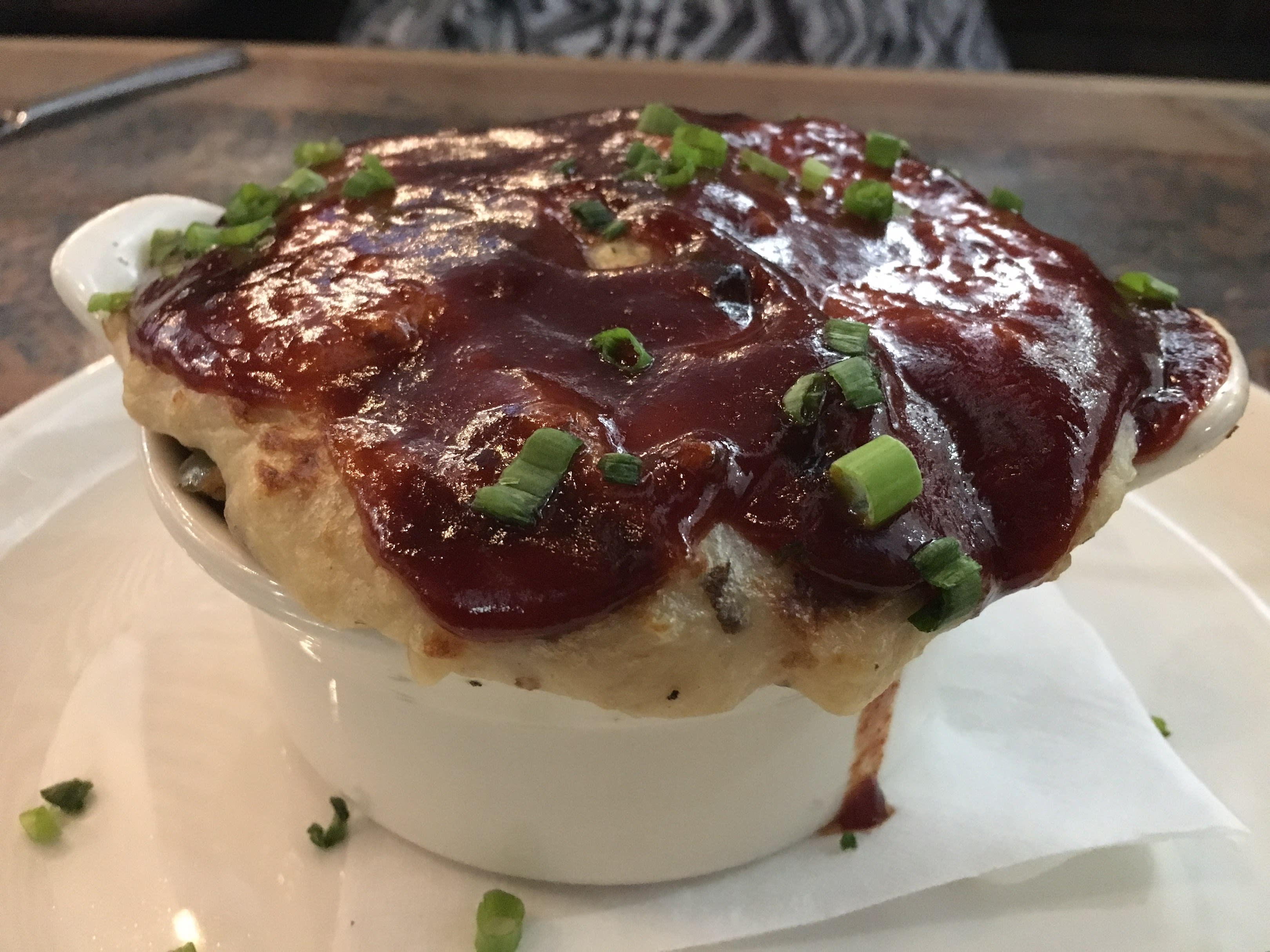 And their Smoked Pork Chops with a Burleson Honey Jalapeno Glaze. The pork chops had an amazing smoky taste and the honey jalapeno glaze was to die for.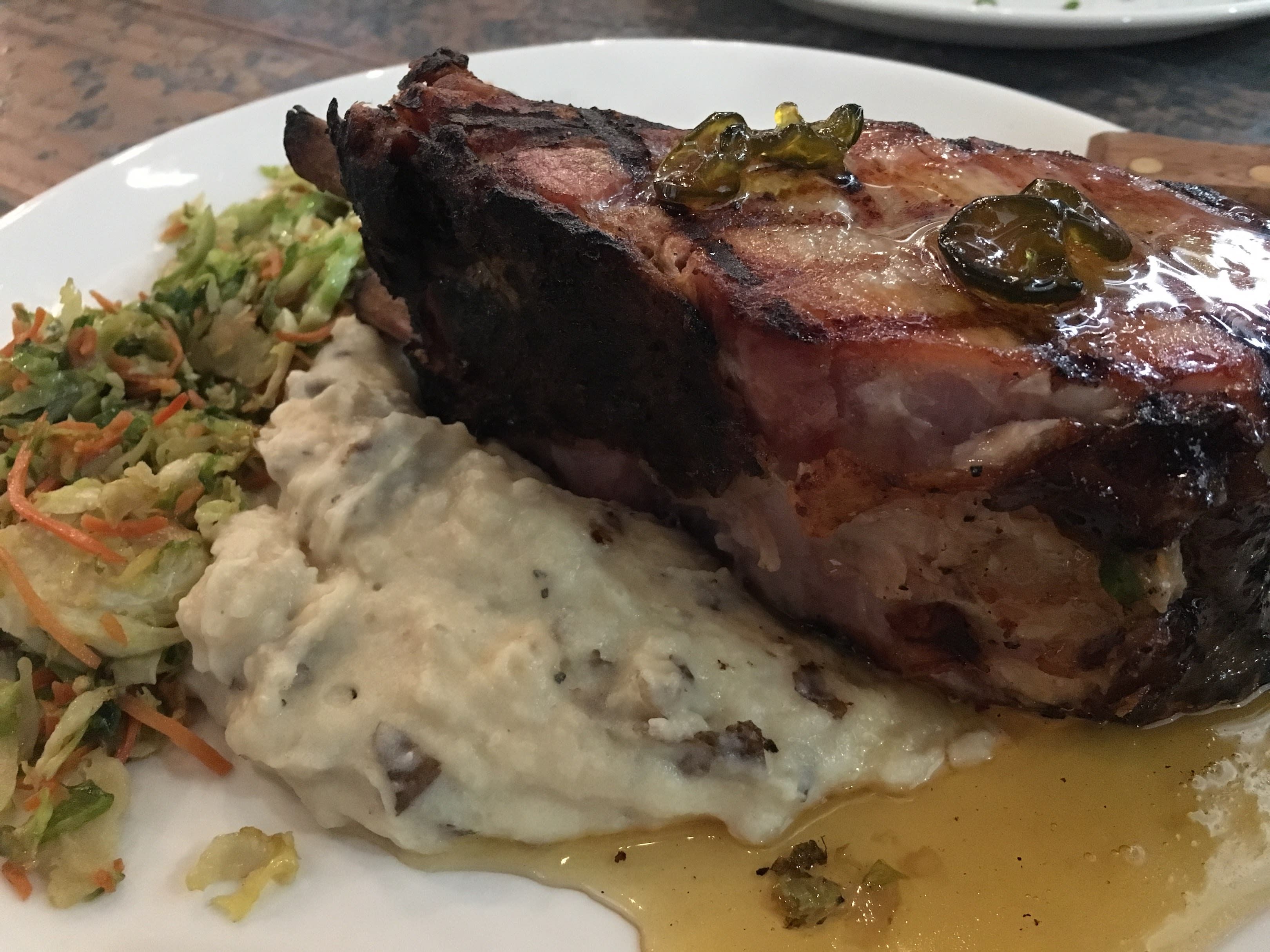 Plus we ordered a side of their Smoked Mac & Mosaic IPA Beer Cheese which is probably the best Mac 'n Cheese in town in my opinion.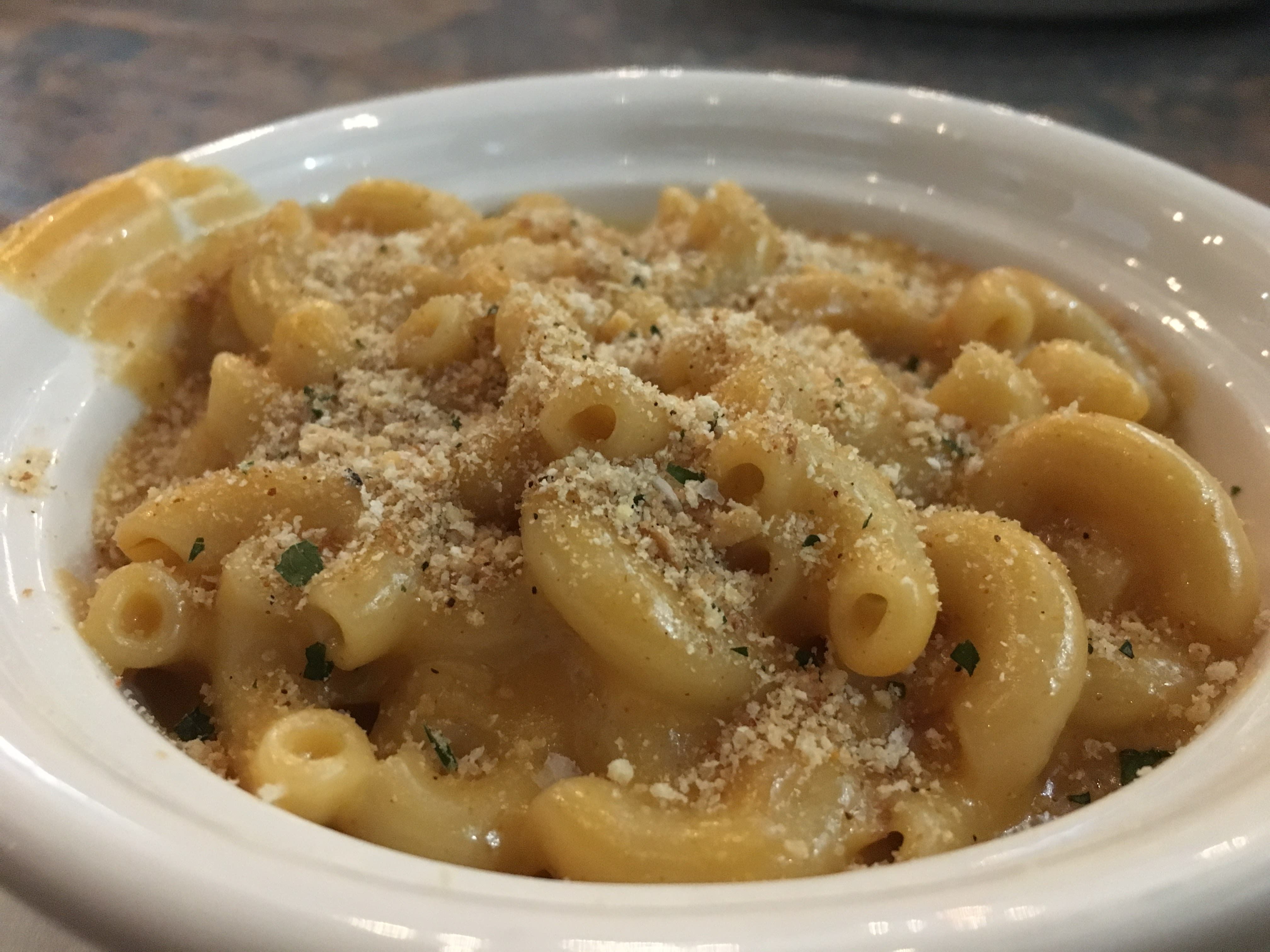 For dessert, we knew we couldn't leave without trying their Churro Nachos which are churro bites drizzled with a spiked chocolate sauce and come topped with waffle crisps and a fresh berry pico. Kari loves churros and she loved these Churro Nachos. The State Fair ain't got nothing on these.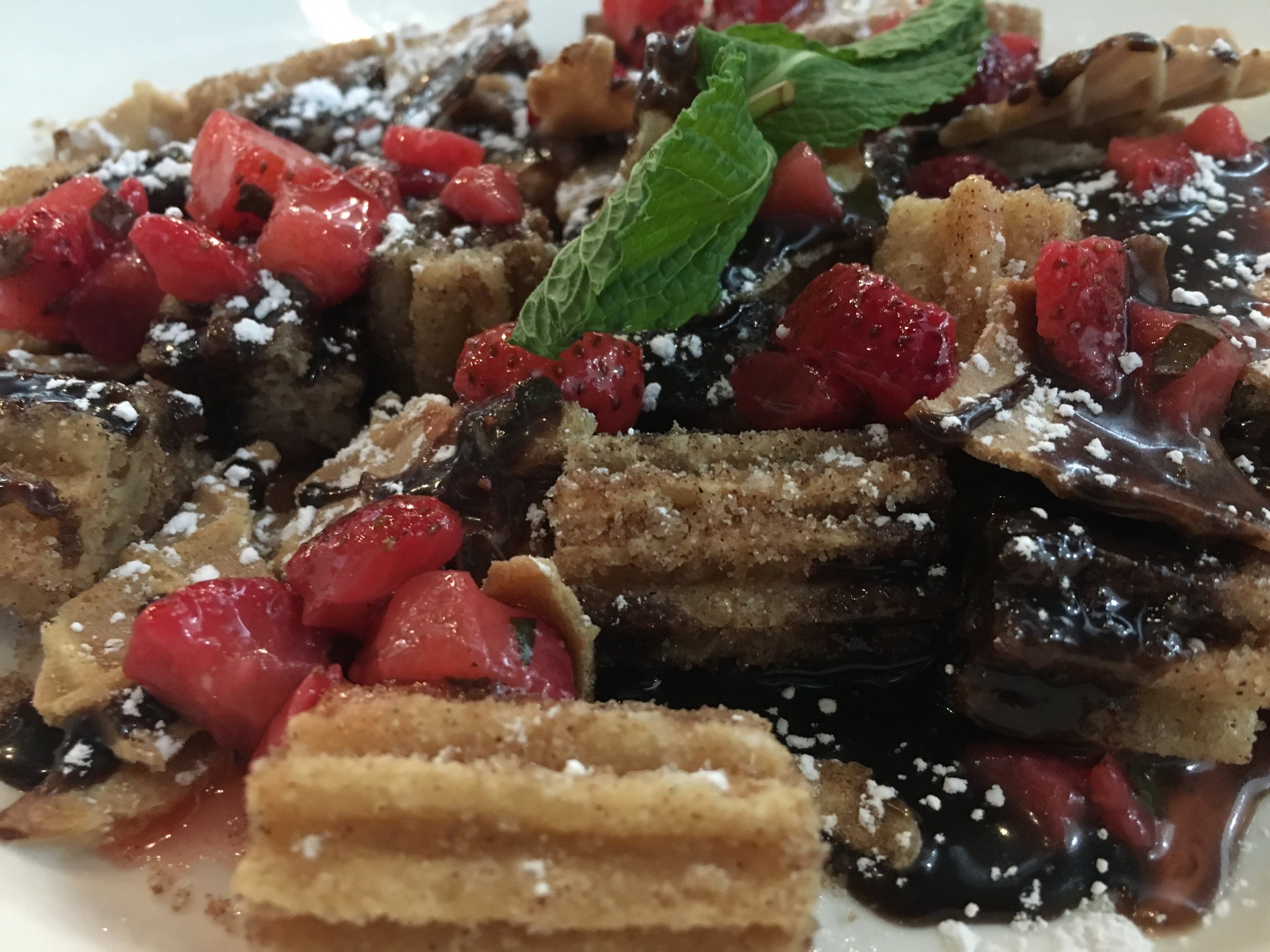 So, even if you're not a drinker like some of us, you'll still love State Draft House for their incredible menu. And if you are a beer-drinker, you'll love it even more because of their beer selection.
On Wednesdays, Thursdays and Fridays they'll have local breweries come out for "Pint Nights," and they're also going to have a rotating menu with a new burger every month and a special weekly dessert. So you'll always have something new to try!
They're also looking to begin offering Beer and Food Dinners at the start of 2018 where they'll offer a special 4-course dinner with beer pairings. So fun!
State Draft House would love to be your local hangout spot. Their goal is to make their customers feel like family. Jon even told us he wants his bartenders to get to know their regular customers' flavor palettes so they can always have a new beer to recommend when they come in. They truly want to be that place "where everybody knows your name." And I think that's awesome. And if any two guys can make you feel welcome in their restaurant, it's John and Andrew.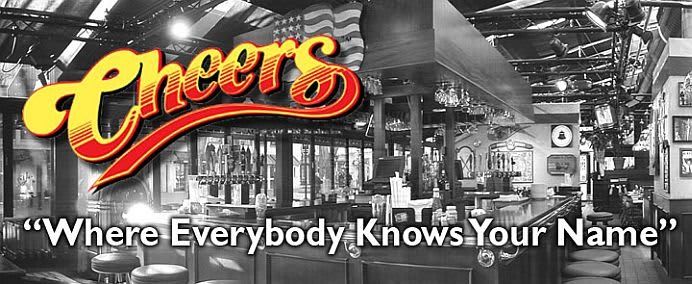 We're so glad to have State Draft House here in Flower Mound. I'm telling you - go this weekend and enjoy a drink from the bar and some of their scrumptious menu items. Oh, and when you go in, be sure to tell Jon that he looks just like Brad Pitt. (He'll laugh, I promise.)
*State Draft House is located at 1050 Flower Mound Rd, Ste 280 Flower Mound TX 75028.
**Click here to check out their hours and full menu.