Foodie Friday: Newcomer Mio Nonno in Lakeside DFW
Remember last week when I mentioned how happy we've been here at Foodie Friday with all the new local restaurants that have opened in the past month? We're happy to report that we had another incredible experience at a new restaurant this week. So, thank you Mio Nonno in Lakeside DFW!
Mio Nonno's menu is inspired by central and southern Italian cuisine and was expertly crafted by Chef Ati Mala who co-owns both the Flower Mound and Allen locations with his childhood best friend, Noti Krasniqi. Before opening their restaurants here in Texas, Chef Ati and Noti co-owned a Mediterranean restaurant called Andrra in the Hamptons where they served high-end cuisine largely inspired by the abundance of seafood available in that area.
Both Noti and Chef Ati pride themselves on being able to introduce Flower Mound area residents to Italian dishes they may never have experienced before - and certainly not the way they prepare them! They take inspiration from some of the top Italian restaurants in New York and deliver it to their customers here in Texas for an incredible value.
Let's stop wasting time and get to talking about some of their delicious food, shall we?
Now, I usually don't spend the time to talk about a bread basket at an Italian restaurant since it comes so standard, but Mio Nonno's bread was so out of this world that it deserves an honorable mention. It is so fluffy and has an incredible flavor that's highlighted by the smidge of sea salt sprinkled on top. And it's incredible dipped in their oil & vinegar or the leftover sauce of any of the dishes on their menu.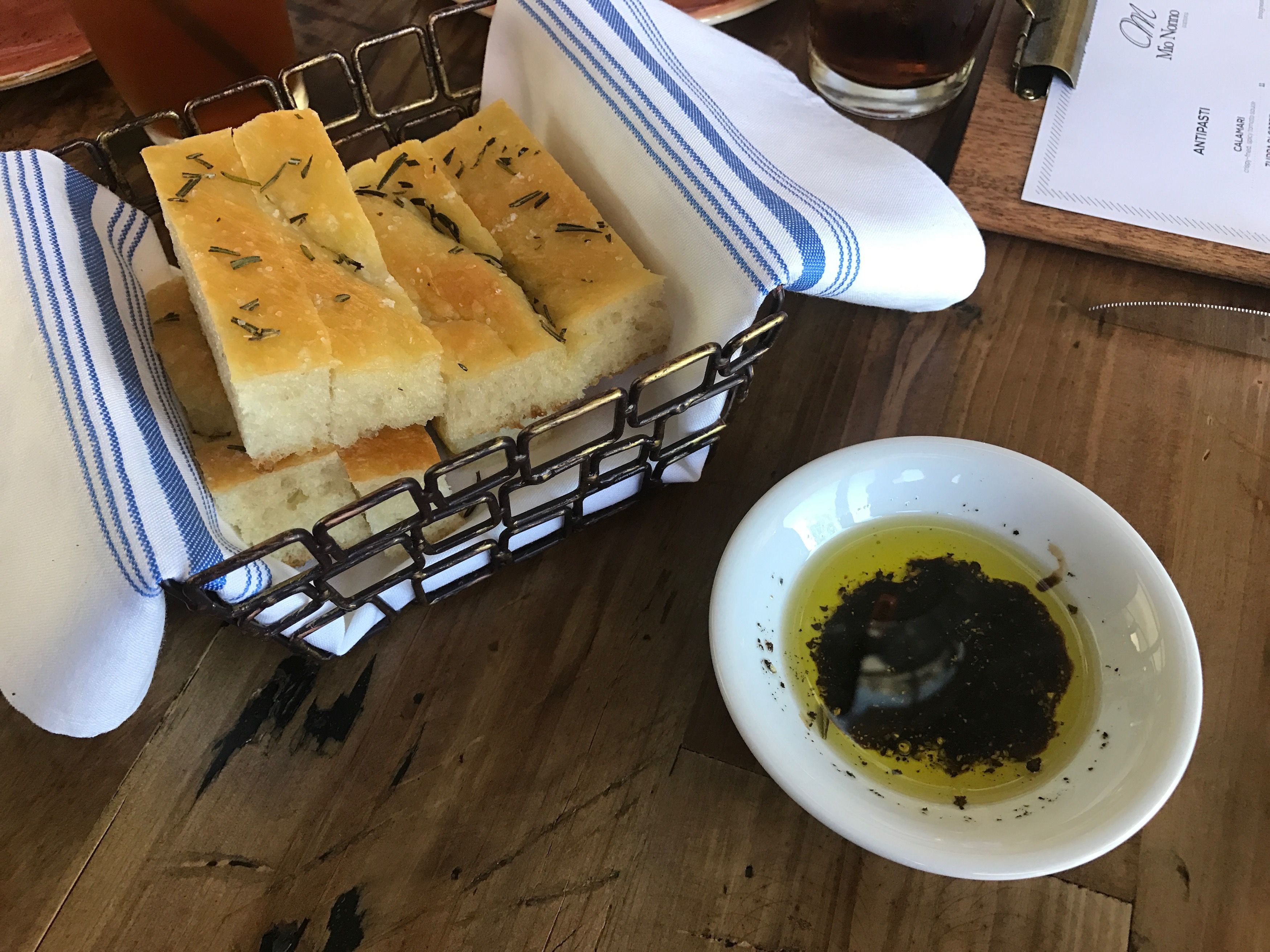 From Mio Nonno's Antipasti menu Noti brought us their crispy-fried polenta served in a gorgonzola cream; their Gamberi Arrabiata which are sauteed shrimp in a white wine lemon sauce (this is a great dish to dip the bread in); their steamed mussels served in a seafood tomato broth; and their fresh-made potato gnocchi served up in a cheese sauce made up of fontina, gorgonzola, pecorini and reggiano cheeses.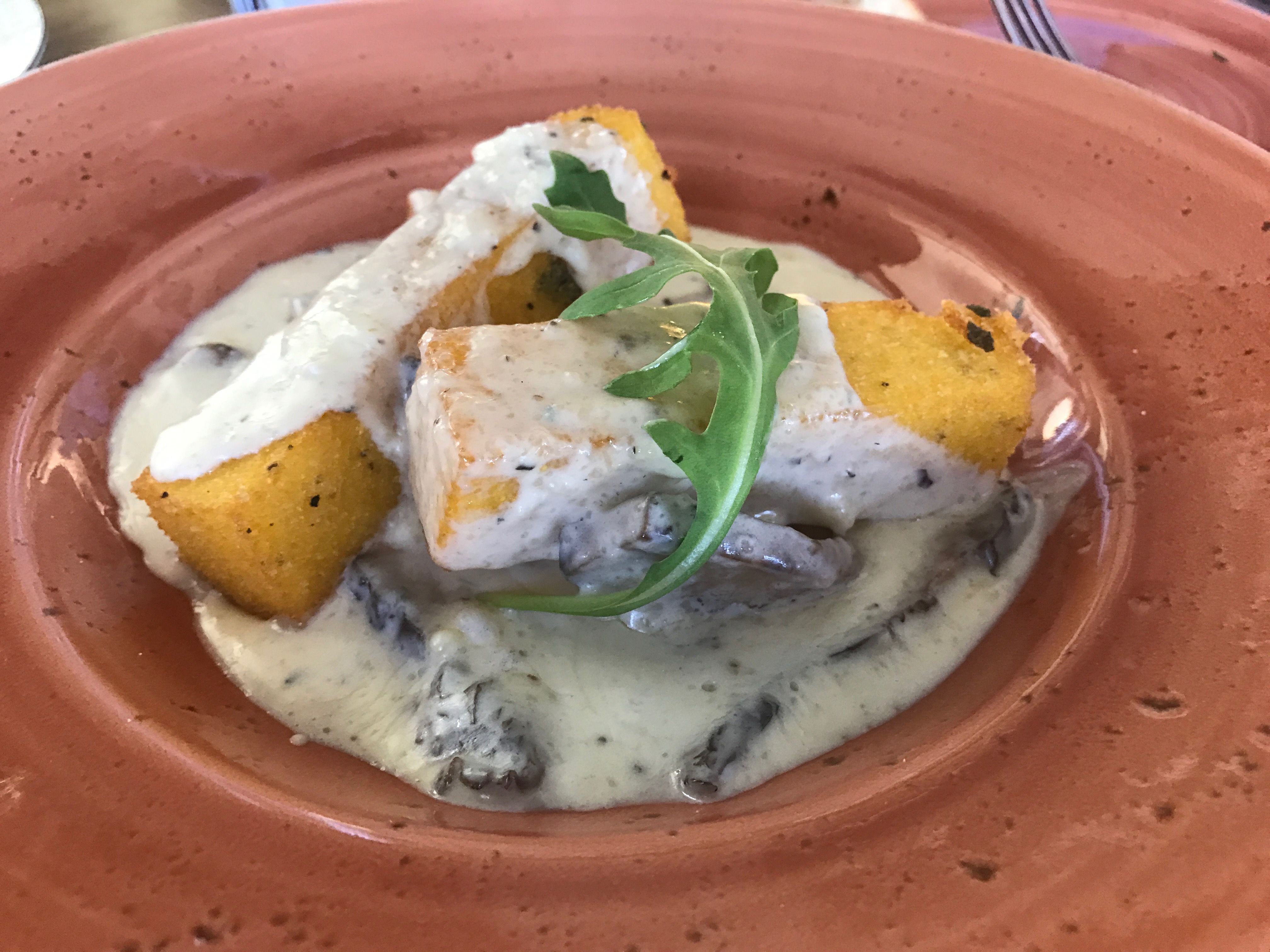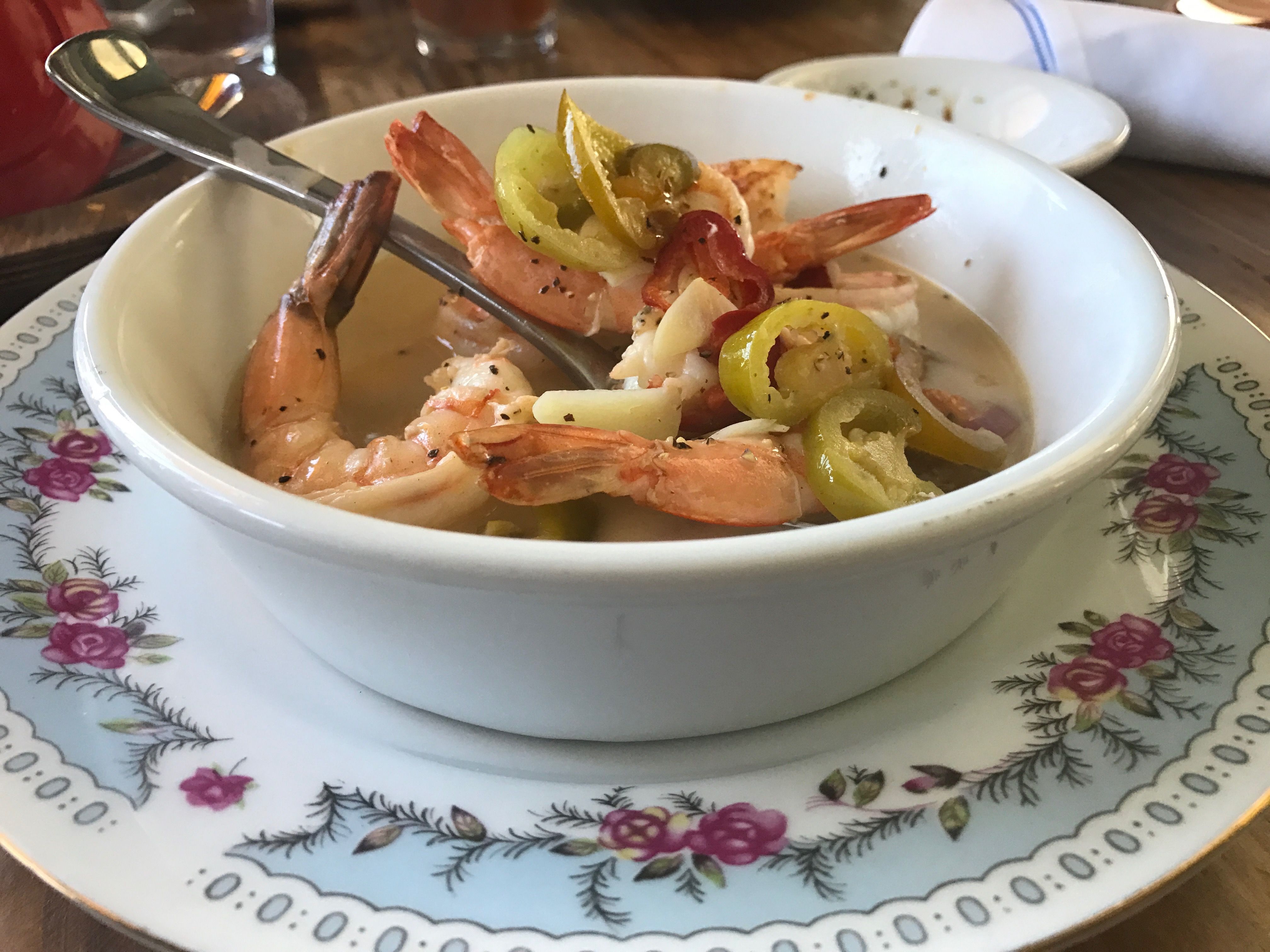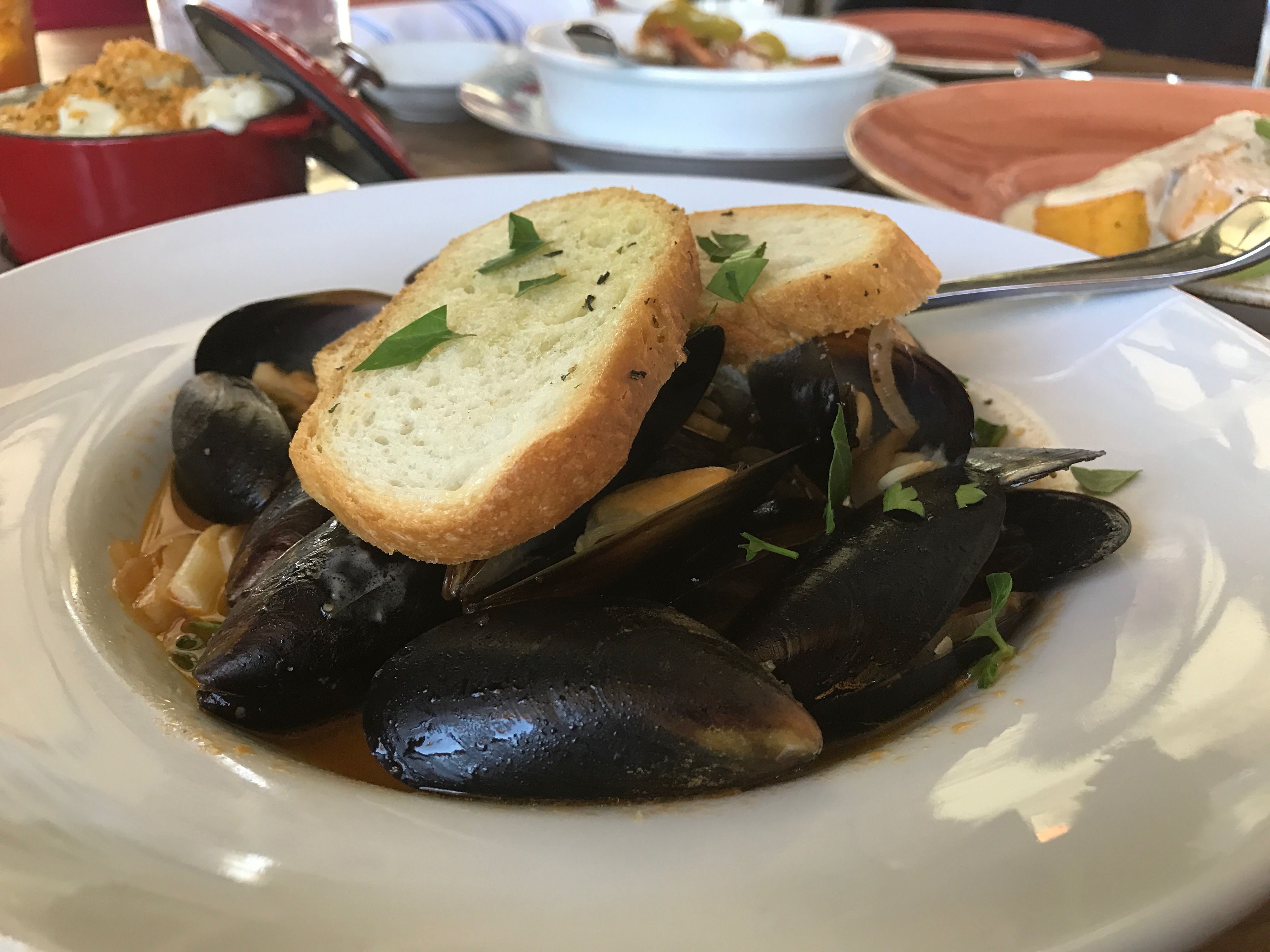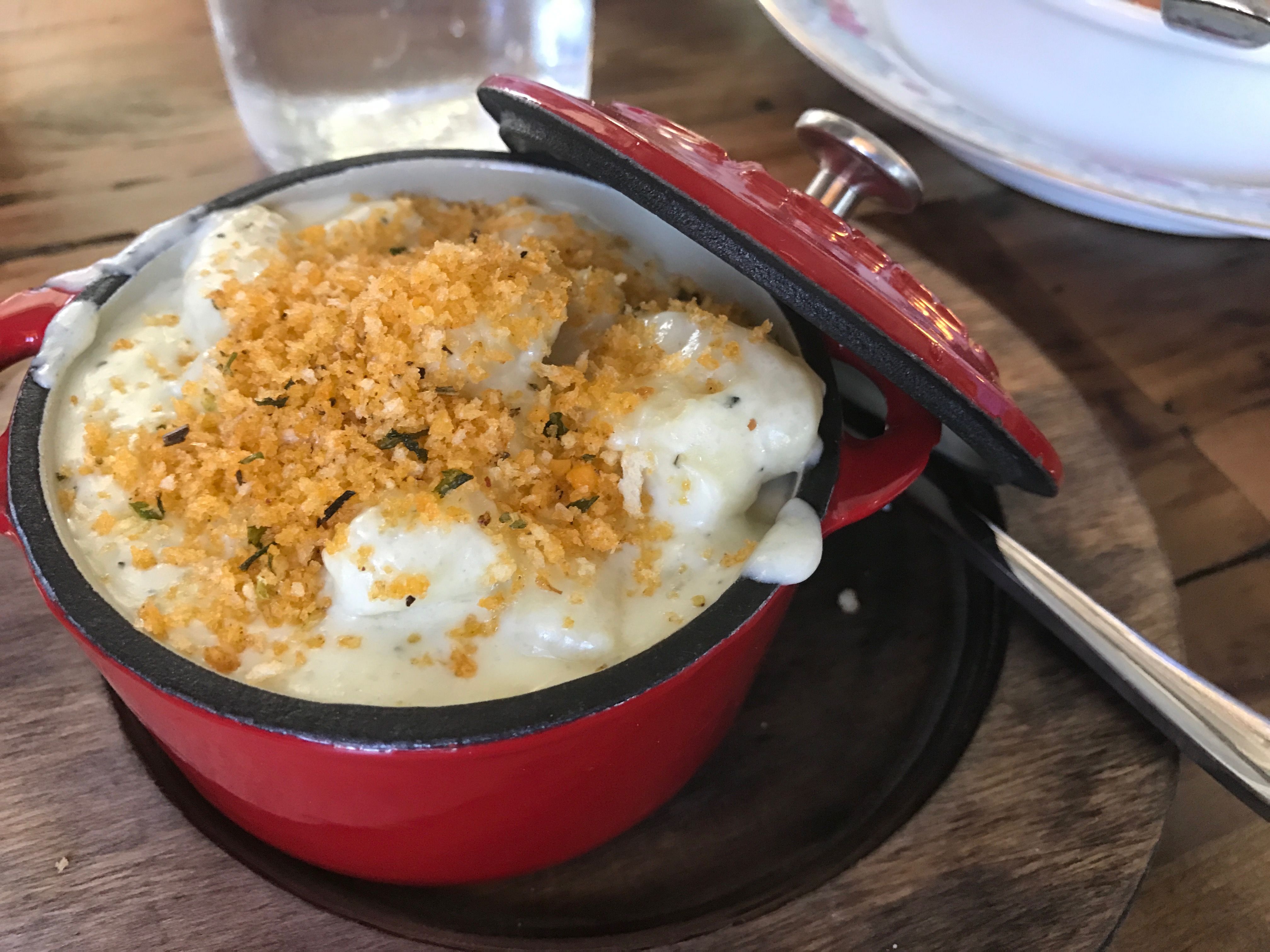 Noti mentioned that one of their most popular dishes from their Allen location is actually their Eggplant Parmesan. And it became popular after they decided to introduce it to customers at no cost. When customers found out it was eggplant they were eating (and loving), they were shocked! But with it's perfectly fried exterior and the delicious capellini pasta it's served over, it's not hard to see why this quickly became a customer favorite! All of Mio Nonno's string pasta is made fresh by a local Dallas pasta-maker and you can taste the quality and freshness in each of the dishes it's used in.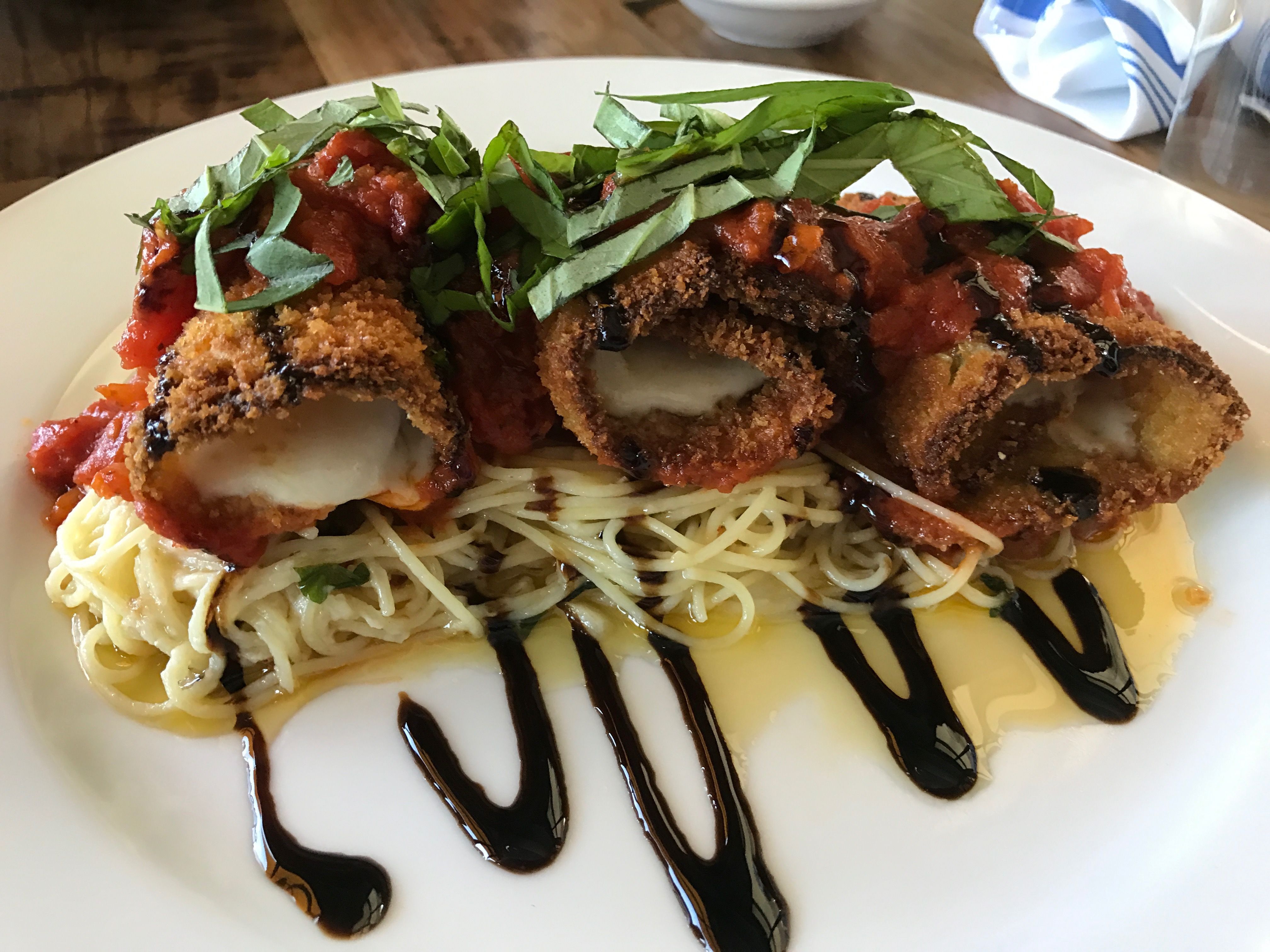 In addition to the Eggplant Parmesan we also sampled their Prosciutto & Arugula pizza made in their wood-fired oven; their Russia pasta made with rigatoni, grilled chicken and a spicy vodka sauce; their Chicken Caccioatore; and their Lobster Ravioli.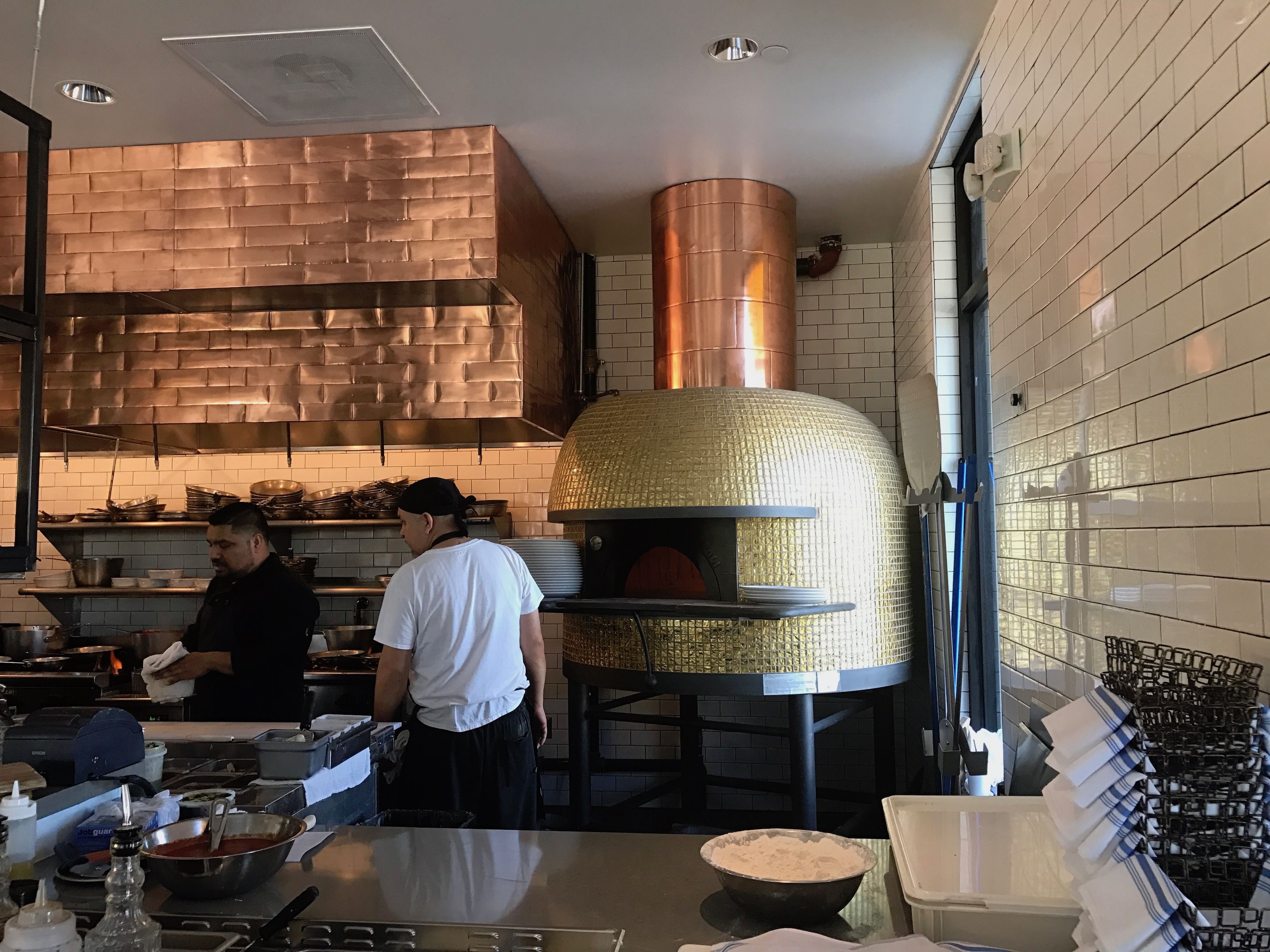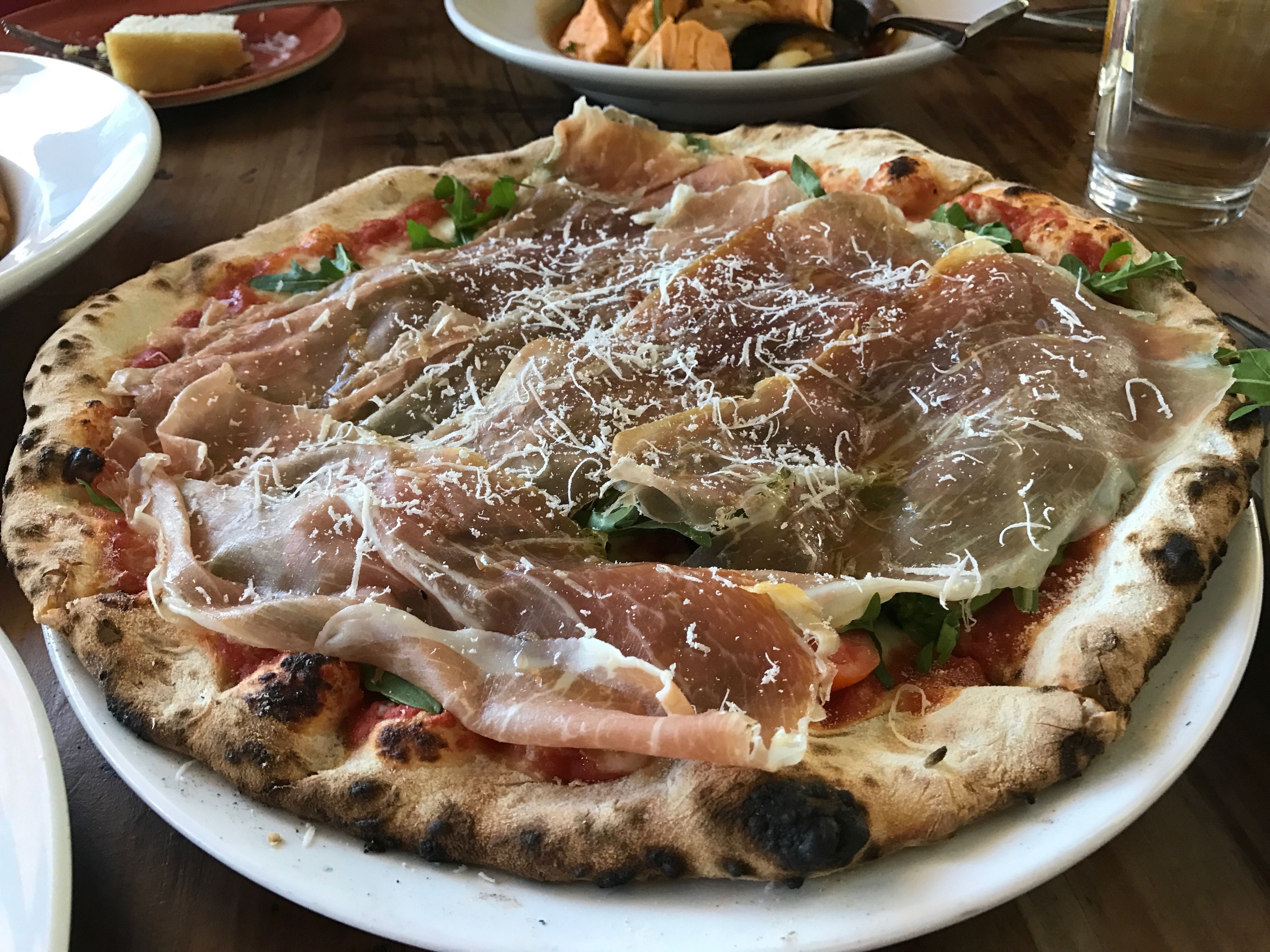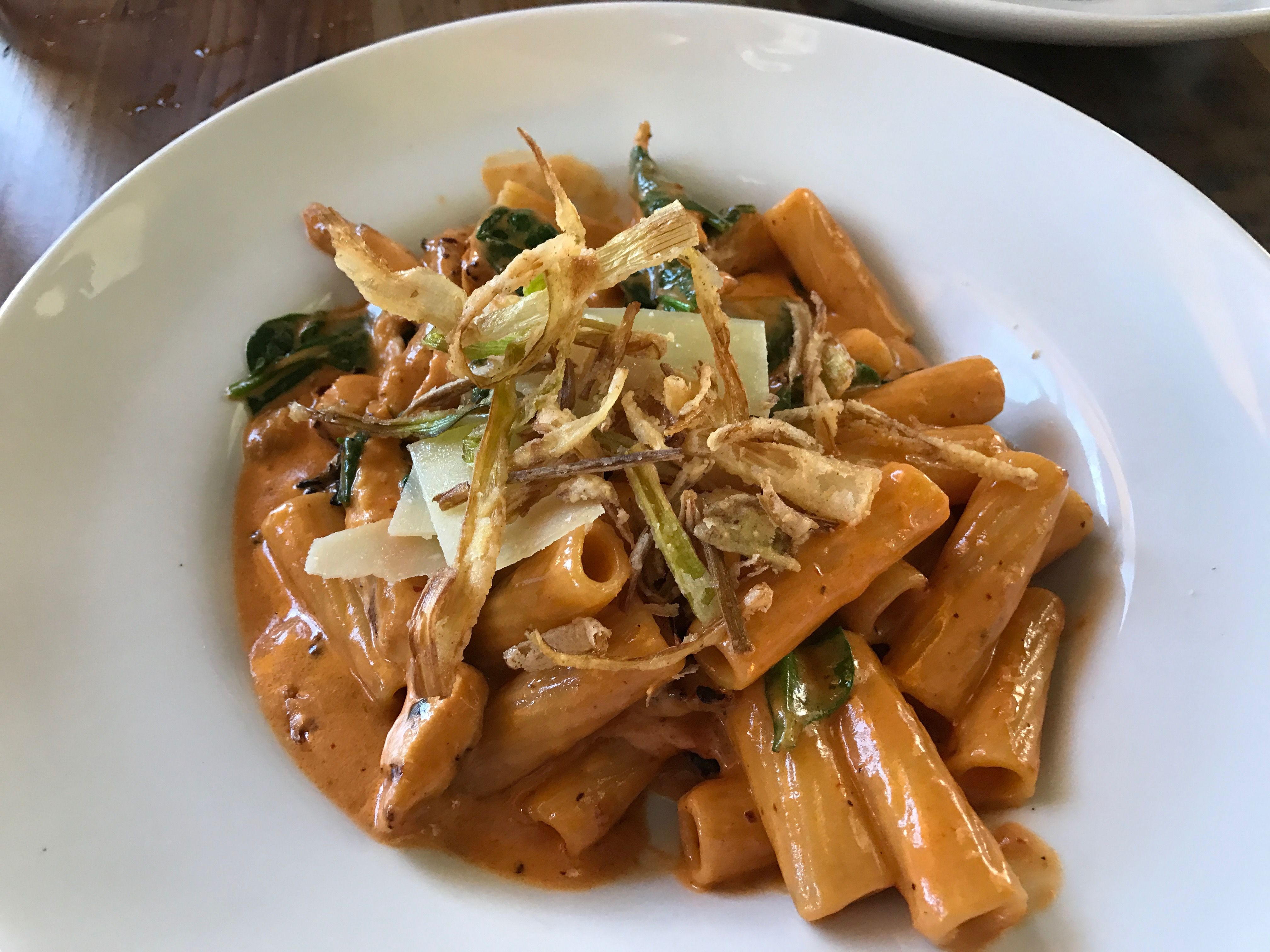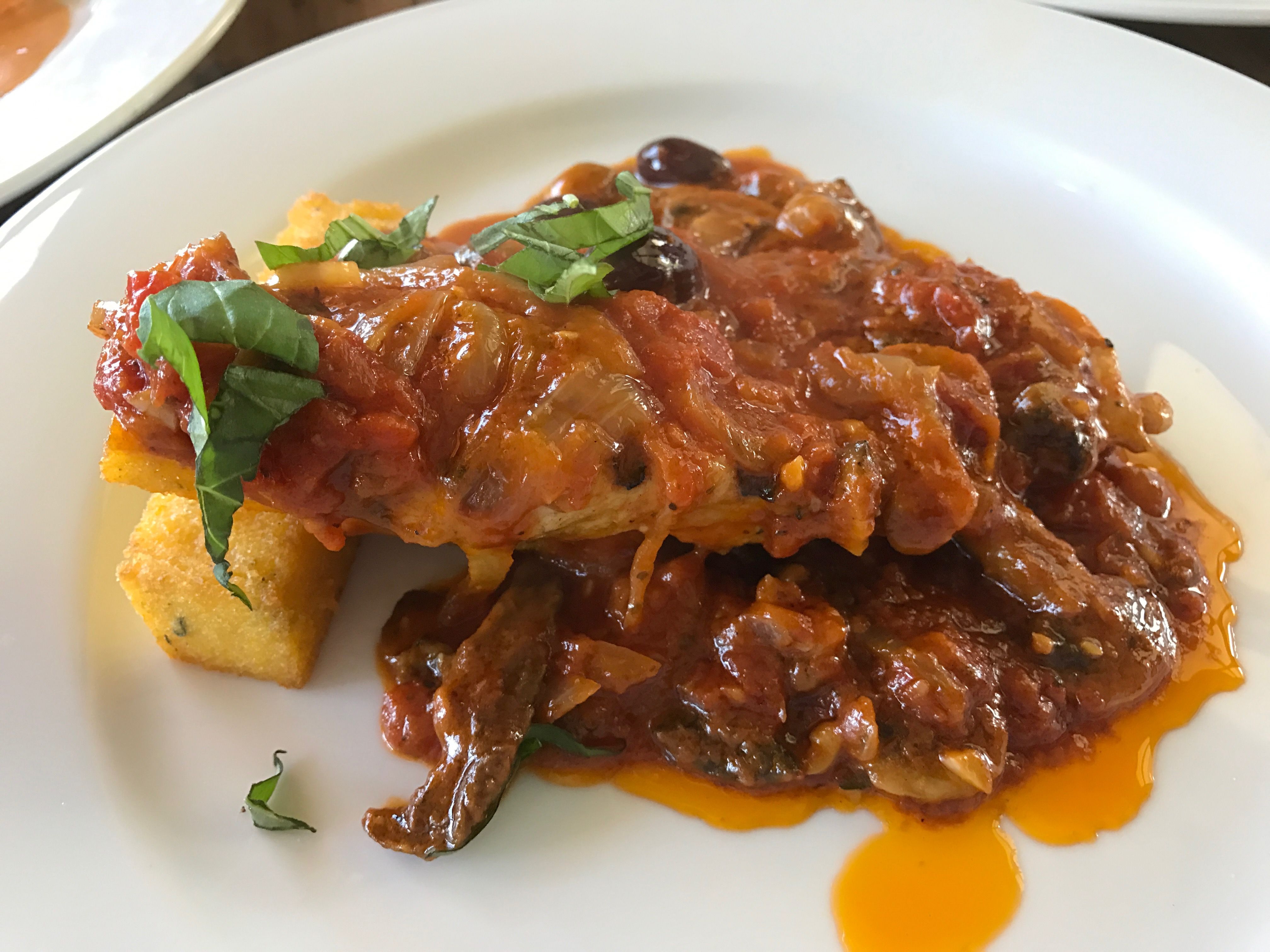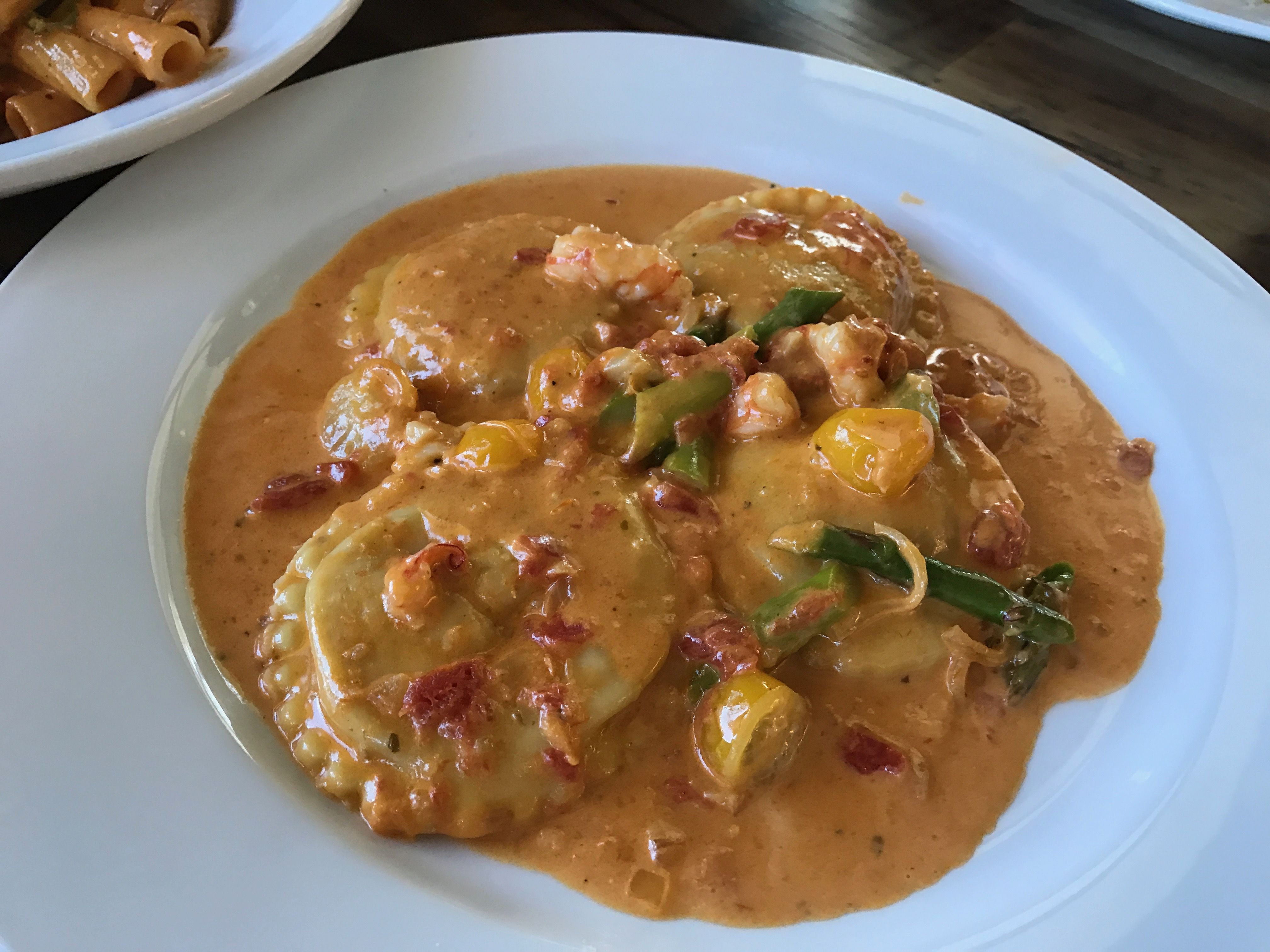 We also had the opportunity to try the dish that Chef Ati and Noti are probably the most proud of and that is inspired by some of those top New York Italian restaurants.
Their Ciopino (which they say you can't get the way they make it at any other restaurant in DFW) is essentially a seafood medley soup served in a light seafood broth (called fume). All of the various seafood (which includes fresh salmon, shrimp, calamari, clams, scallops and mussels) are perfectly cooked and the broth has an incredible flavor. Definitely recommend!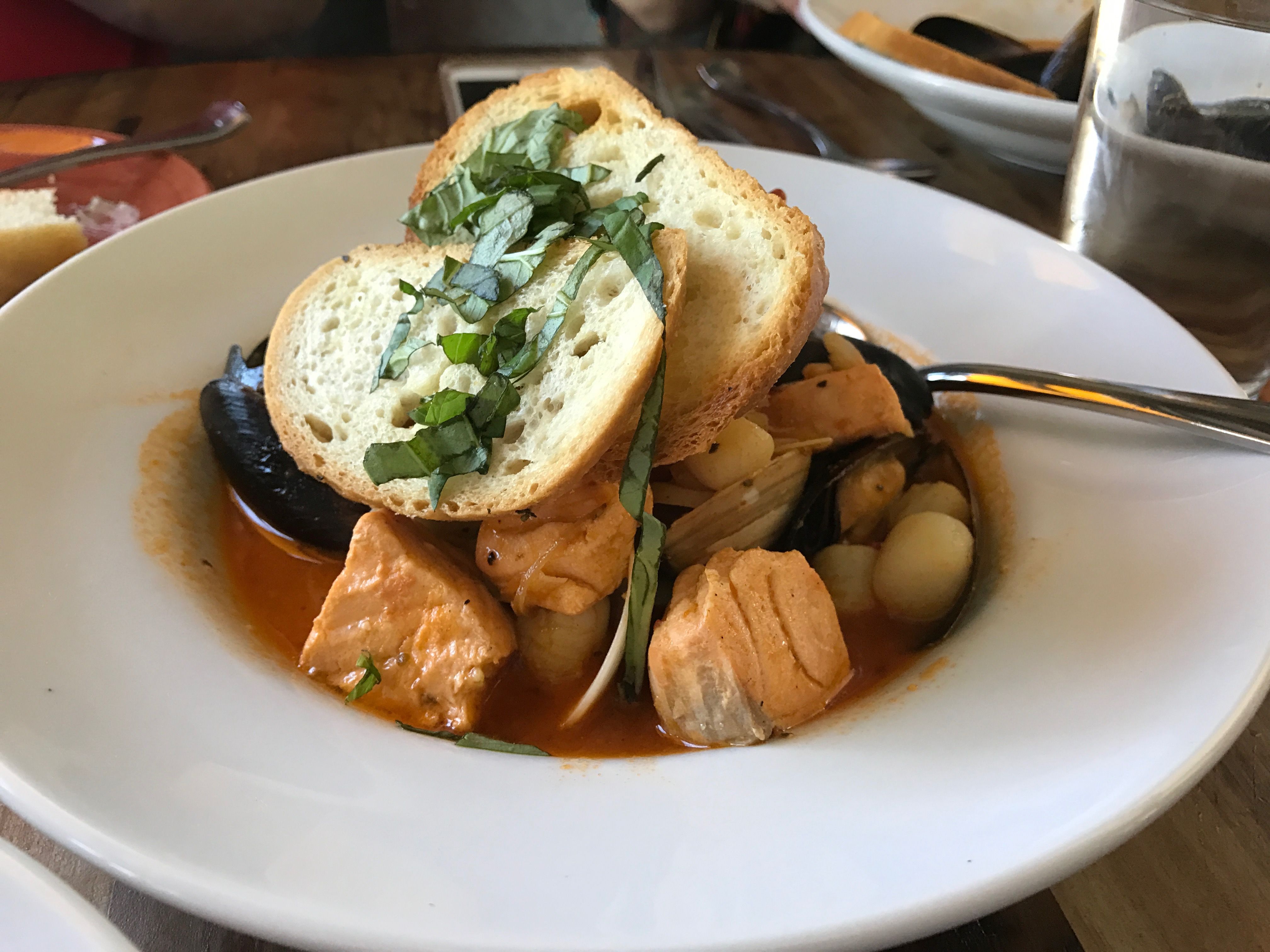 We're here to tell you that these guys came to PLAY here in Flower Mound. If you're a fan of Italian cuisine, you are going to love restaurant. We're confident they're going to do very well here - they've already received lots of love! It's the perfect atmosphere whether you need a spot for a fun lunch out, a business dinner, or for a romantic meal. Even if you just want to sit at their bar and enjoy a drink while watching the game, Mio Nonno has a space for you!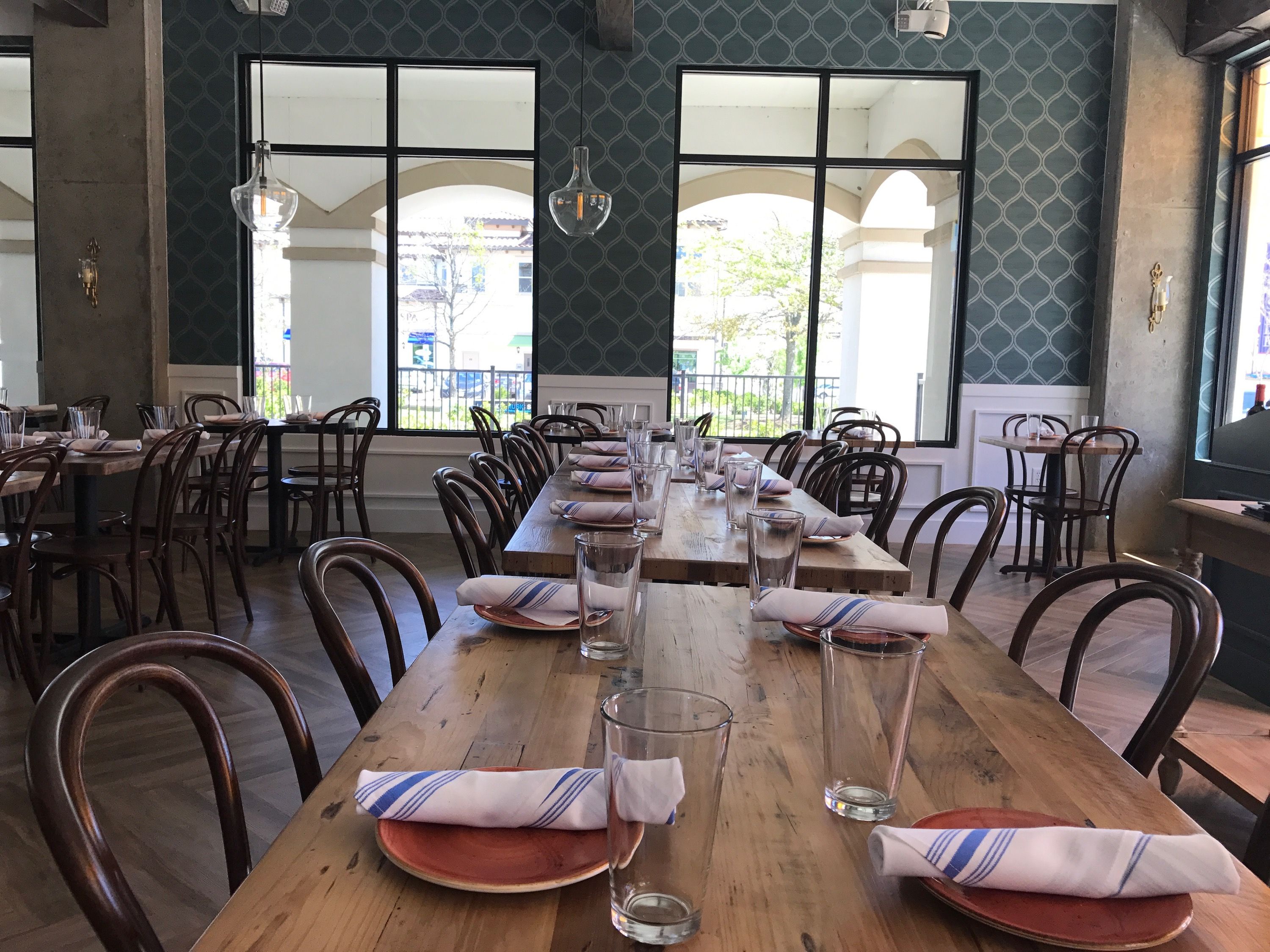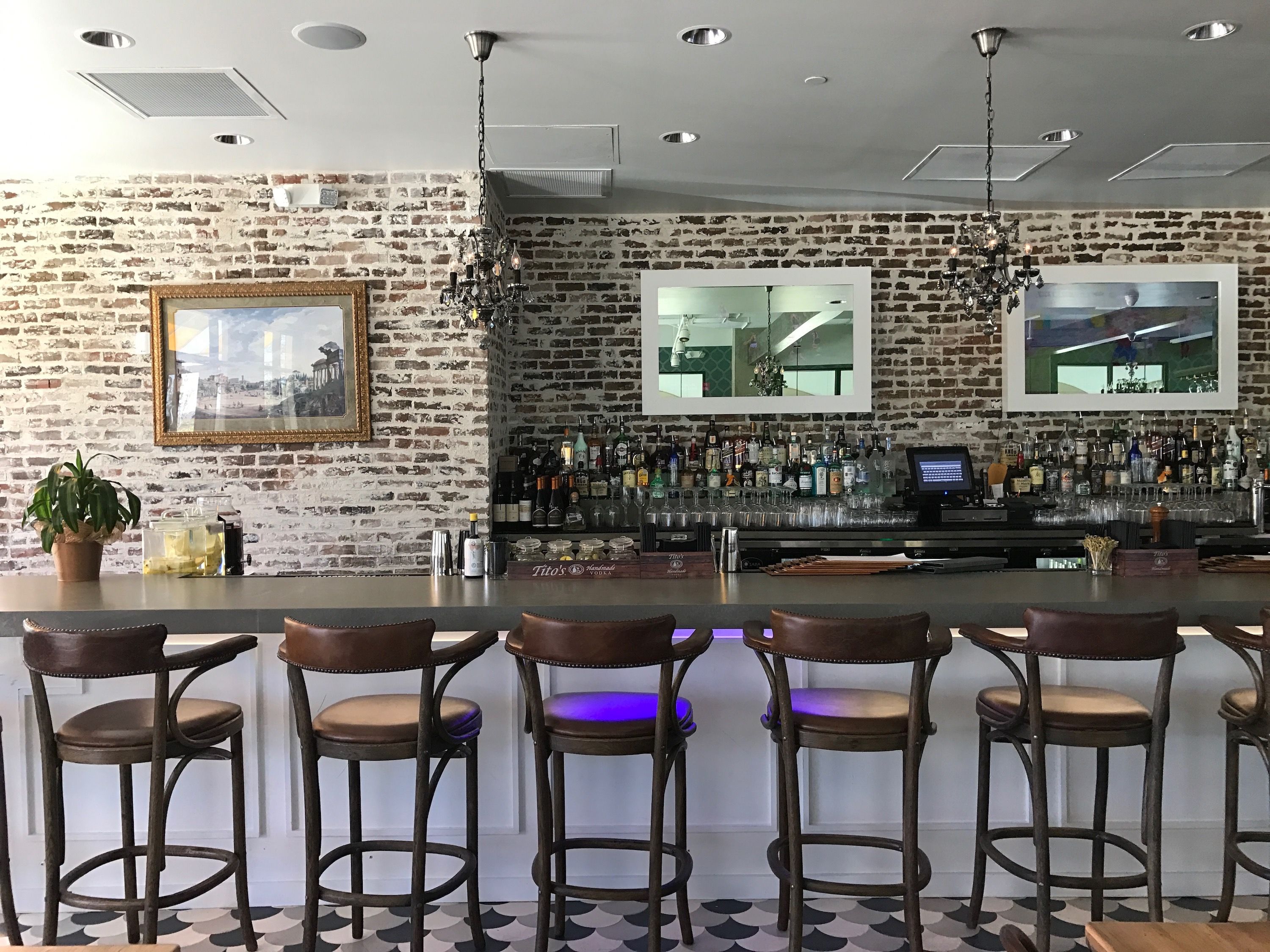 We'd absolutely recommend you find a way to get over to Mio Nonno this weekend if you haven't already and be introduced to some Italian dishes you may have never even heard of before. We promise you won't regret your visit!
*Mio Nonno in Flower Mound is located at 2450 Lakeside Parkway Ste 100, Flower Mound TX.