Foodie Friday: Secret's Out! Local Pint in Flower Mound is No Longer a 'Hidden Gem'
To all of you who have been enjoying Local Pint quietly since they opened here in Flower Mound in October, I want to apologize that I'm about to blow the secret on this "hidden gem" and its fantastic hand-crafted menu and their bar which serves up 50 craft beers on tap.
But I feel like everyone needs to know what an incredible bar and restaurant this is - tucked away in the new retail strip on the south side of Kroger off FM 2499. It could be easy to miss, but trust me - you do not want to miss this place!
Local Pint was created by Owner, Anna Borland, with the help of her father, Jeff Borland, and good friend, Don Harvey. Anna's also surrounded herself with an incredible staff, including her General Manager, Phillip Coleman.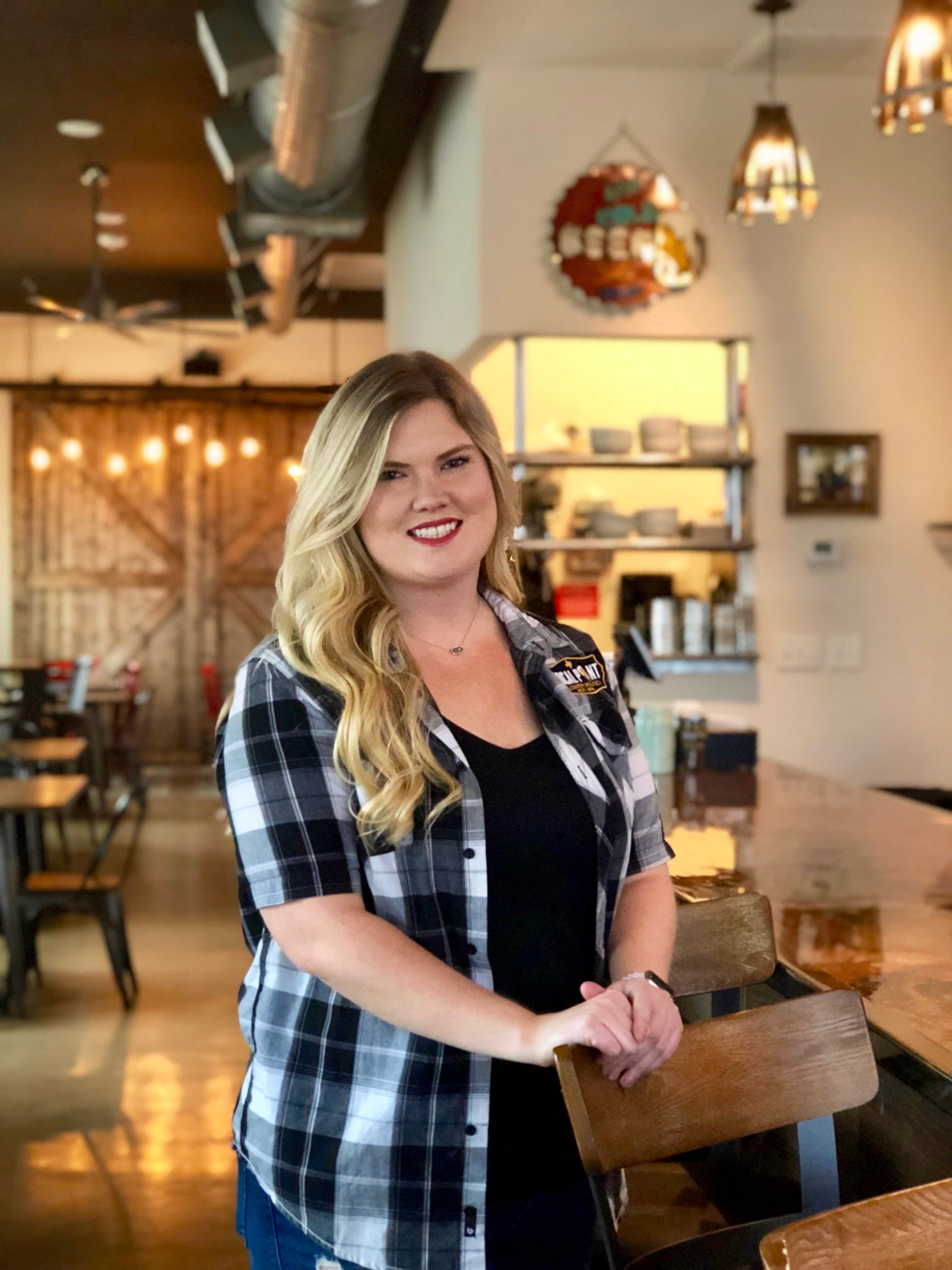 Owner, Anna Borland
Everyone who works at Local Pint is considered a "bartender" and they constantly move through the restaurant taking care of their patrons. So if you need a drink, ask anyone!
The scratch kitchen menu was created by Chef Chase Broussard and features his takes on classic "bar food" like wings, sandwiches, flatbreads, and burgers. He's also created a Pumpkin Spice Chicken 'n Waffles that sounds INCREDIBLE.
We had some of their Pork Rinds which should honestly be sold by the ton they were so delicious and addicting. I'll take five pounds of that to-go, please!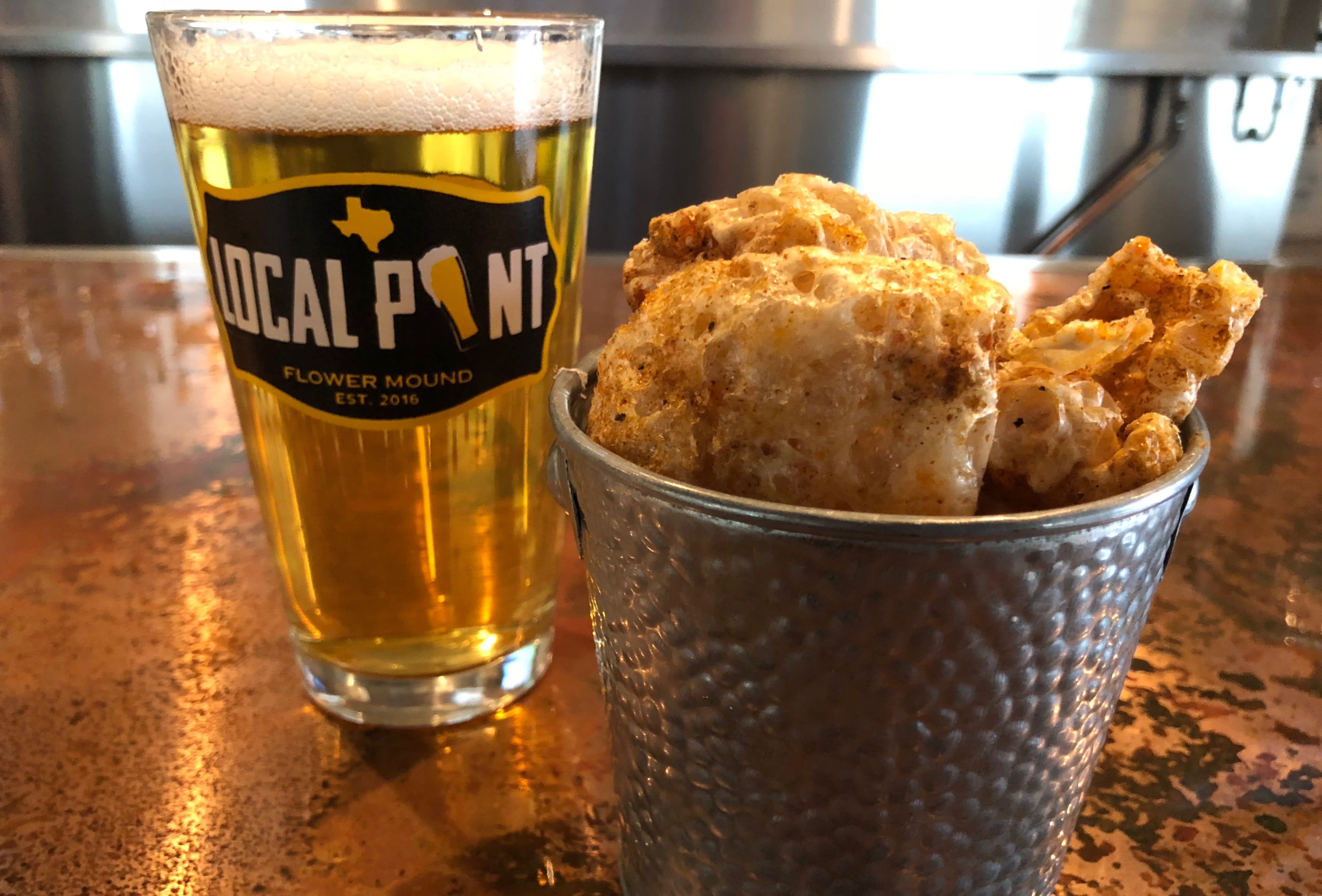 We also sampled the Deep Fried Deviled Eggs. I love deviled eggs and these were some of the best I've ever had. I mean, how can you beat deep-frying deviled eggs?!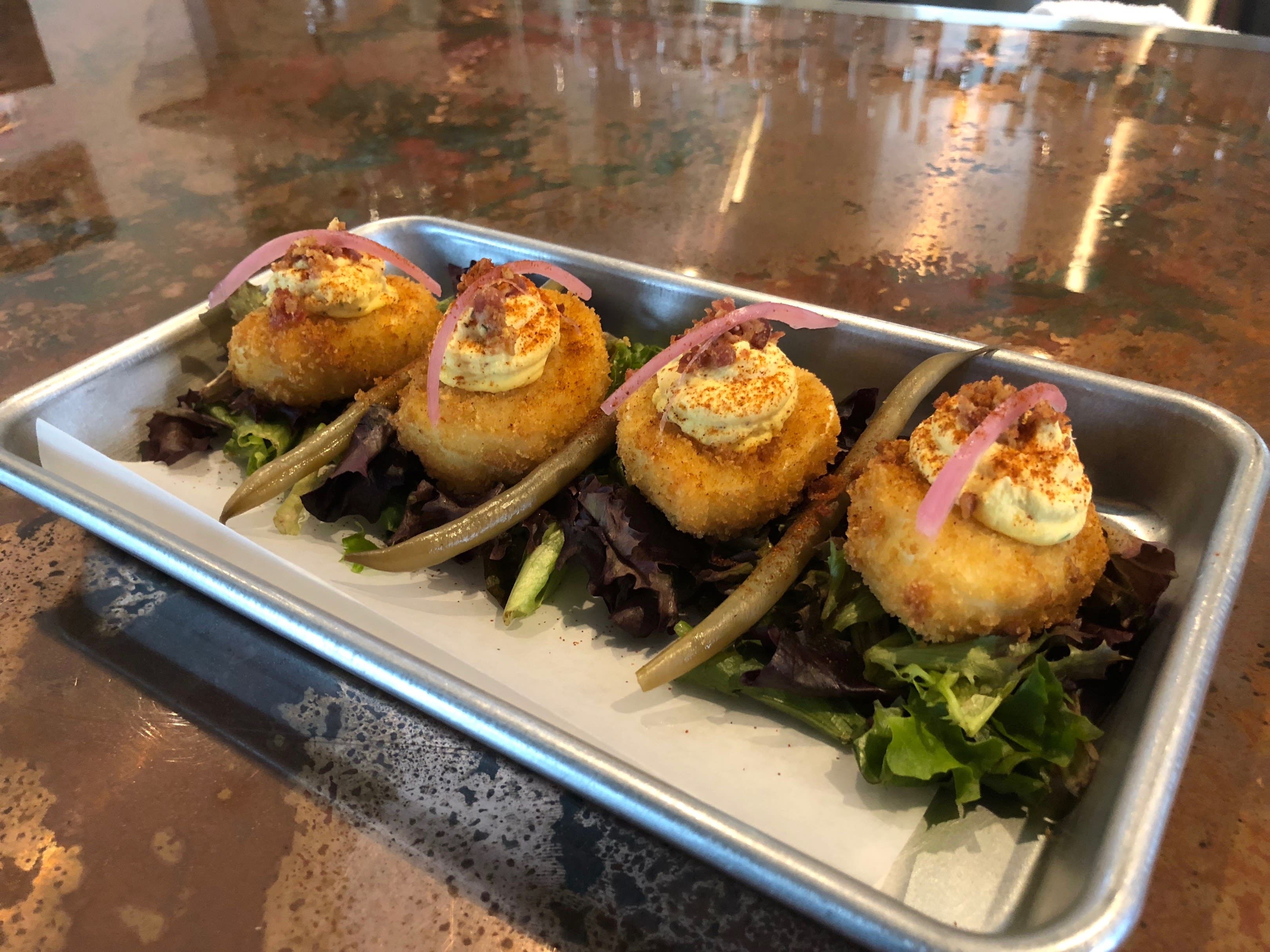 Their BOJ Burger which comes topped with a Bacon Onion Jam is out of this world! Probably one of the top 5 best burgers I've ever had in my life. In addition to the jam, the 8 ounce Angus burger comes topped with a creme de brie and is sandwiched between two beer-infused buns.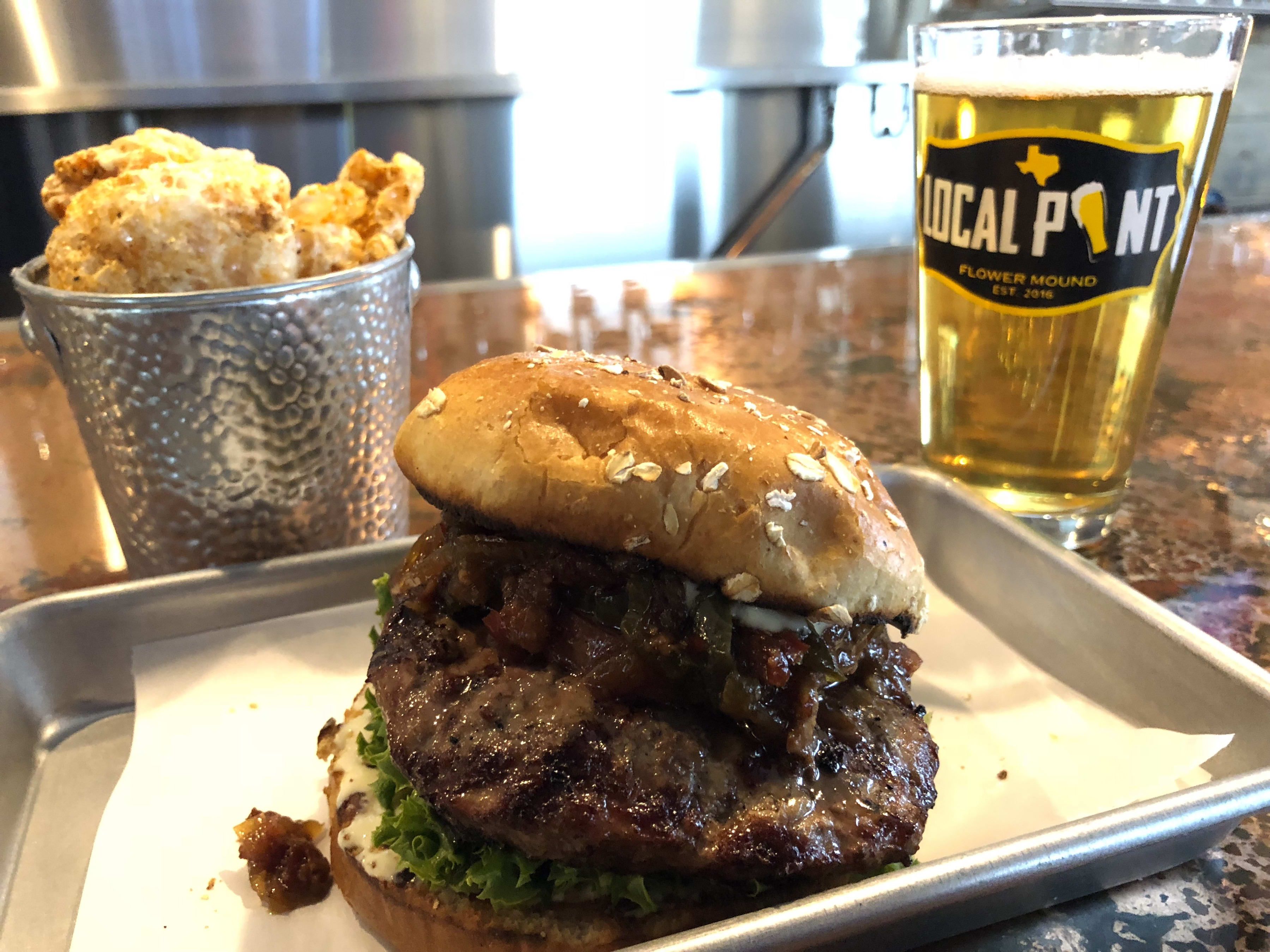 And if you want something a little "lighter," their new Mediterranean Flatbread is an excellent choice. It's made with a gluten-free crust and comes topped with creme de brie, roasted tomatoes, caramelized onions, shitake mushrooms, arugula and a roasted garlic oil.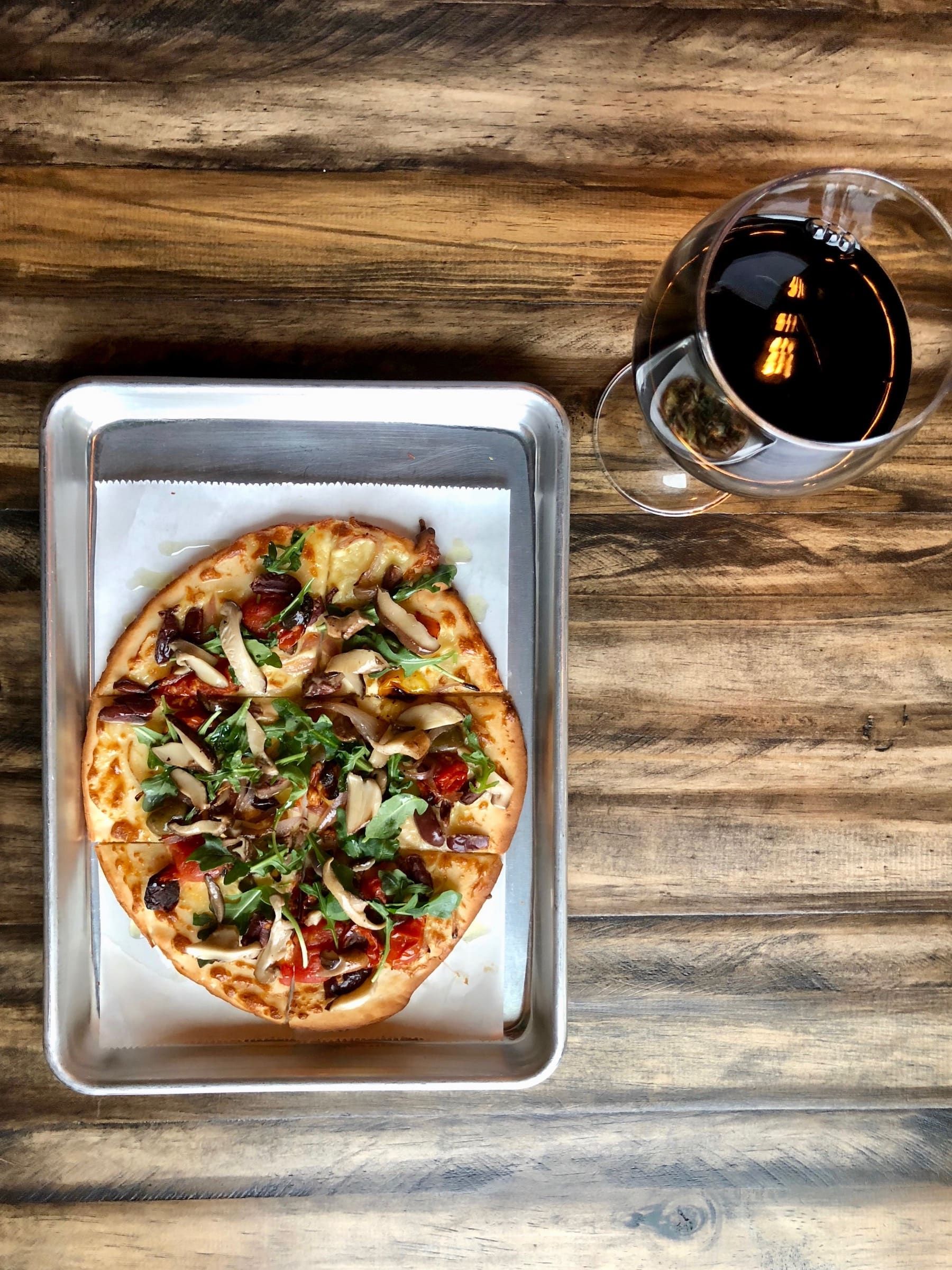 Your first visit to Local Pint could be a little overwhelming, what with their huge selection of craft beers and all. So, for first-timers they offer a four-beer flight that has four 5 oz glasses instead of a 16 oz. And their staff is more than equipped to help you choose which four you're most likely to love. And if you look for the pint icons on their drink menu, you'll find some of their favorite and most popular brews!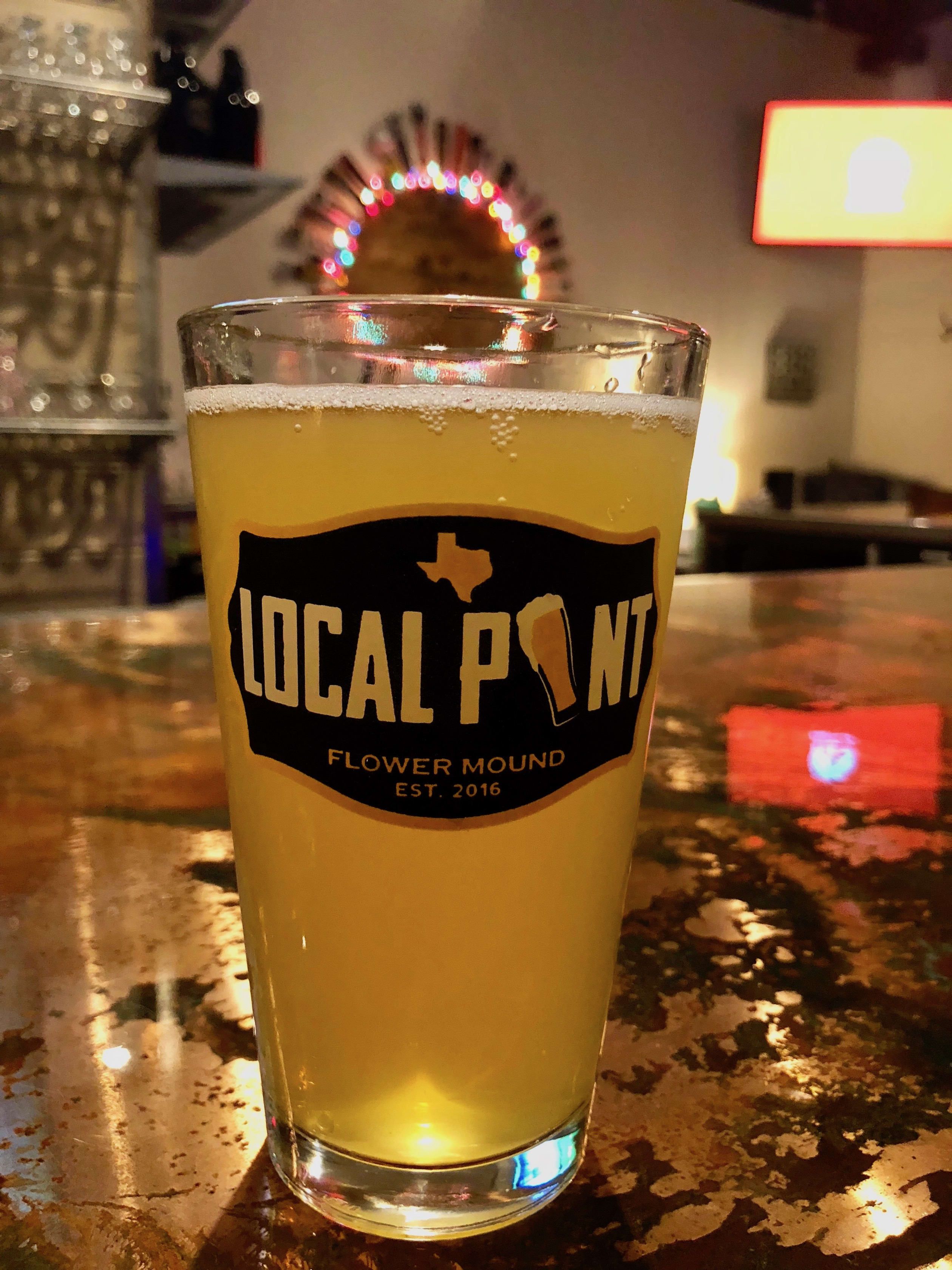 I mean, who knew that this incredible place is what was hiding off of Churchill Drive here in Flower Mound? I know some of you did! And a little birdie told me that there are even some guys who volunteer to go grocery shopping for their wives, then stop in for a drink, and go home telling their wives that the line at the grocery store was "really long." Sorry, guys. Like I said, the secret's out.
Local Pint opens up Monday-Thursday at 4:00 and Friday-Sunday at Noon, so it's the perfect place to stop on your way home from work to meet up with friends or to catch a game. I'm thinking this is a great place to sign contracts and celebrate with clients!
Spend some time checking out Local Pint this weekend. Anna and her business partners have truly done an incredible job developing this inviting and unique local spot.
*Local Pint is located at 2750 Churchill Dr. Ste 170, Flower Mound, TX 75028. Click here to check out their menu and more info!
RELATED CONTENT