Foodie Friday: Take a Trip to the Hill Country By Way of Marty B's in Bartonville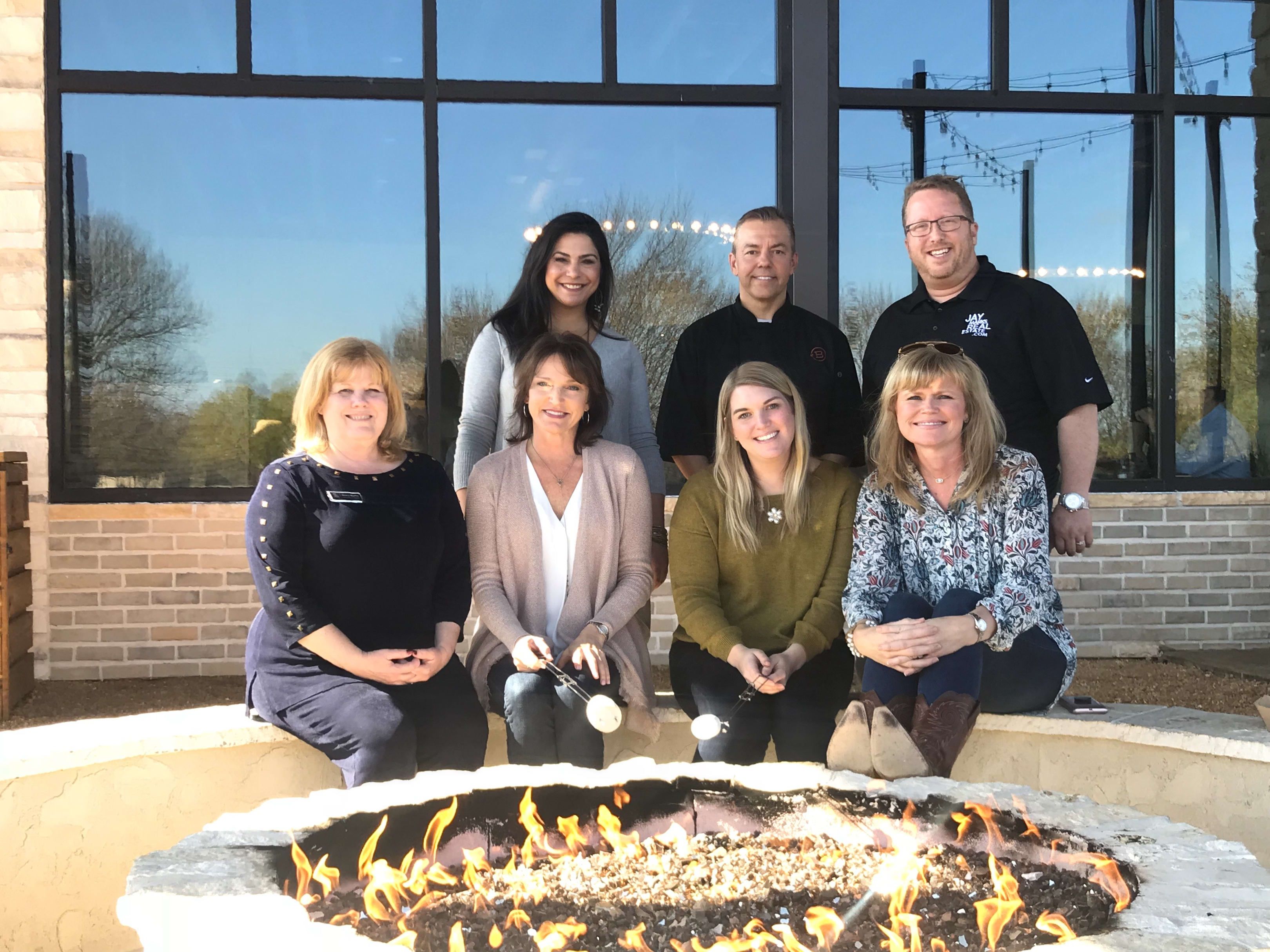 It felt so nice this week to take a couple of hours and escape to the Texas Hill Country - and we only had to go to Bartonville to do it! We had an incredible lunch at the new Marty B's out there with owner, Marty Bryan. He served us so much incredible food! We all left so full, so happy, and ready to come back for more!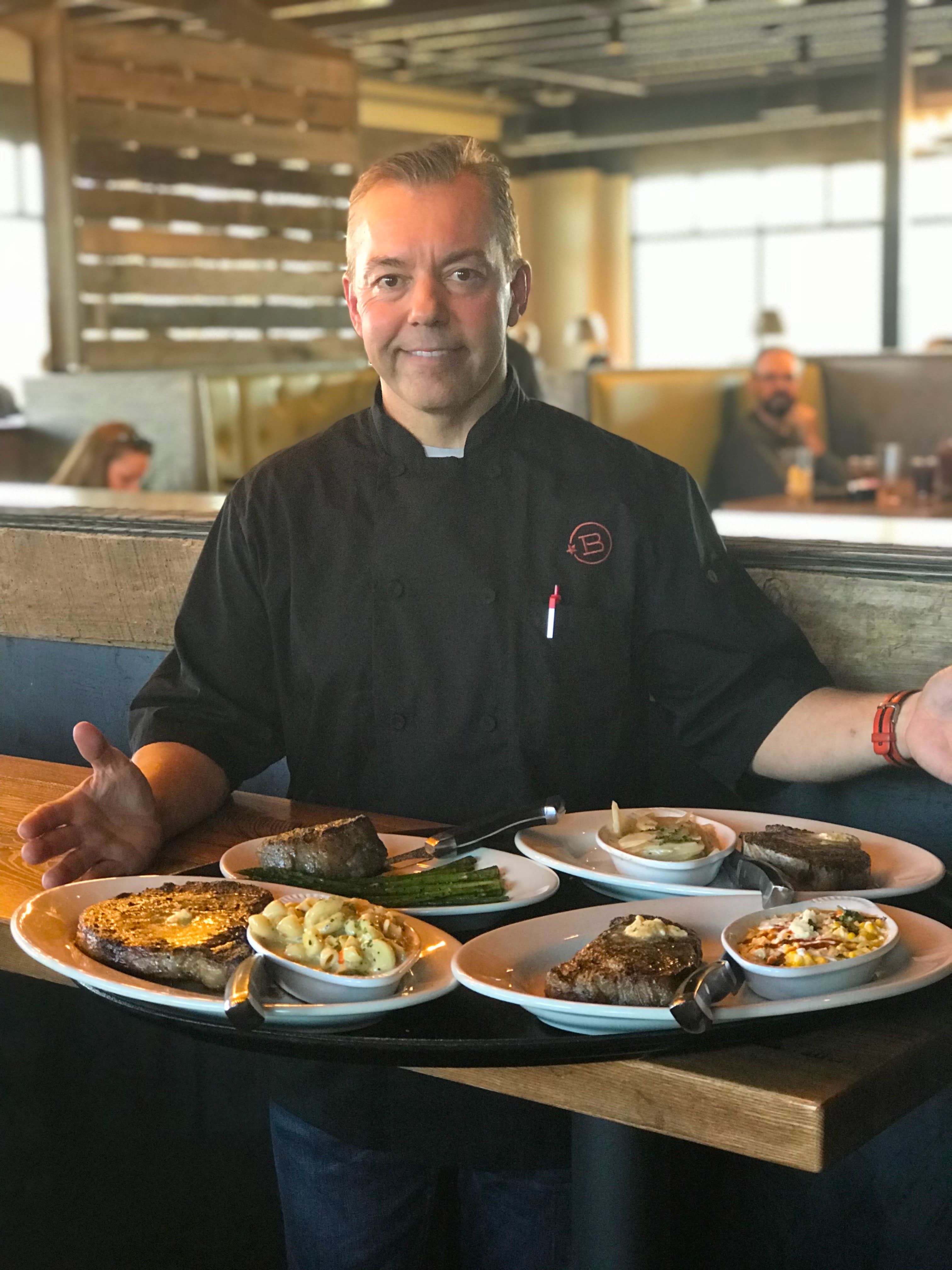 Owner, Marty Bryan of Highland Village
Marty B's opened just two weeks ago, but they have already received an incredible outpouring of support and have been getting tons of buzz around the area. And it's not hard to see why! I first visited during the soft opening a couple of weeks ago and have been dying to take my whole team back ever since.
Marty's whole goal with opening Marty B's was to mirror the feeling he and his family experience when they vacation at some of the luxury Hill Country resorts here in Texas. So, when you first walk up to the restaurant, you might feel like you're looking at a Hill Country Resort. There are grand outdoor spaces with a stage where they have live music a few nights a week, private cabanas, picnic tables and fire pits (where you can actually make s'mores!).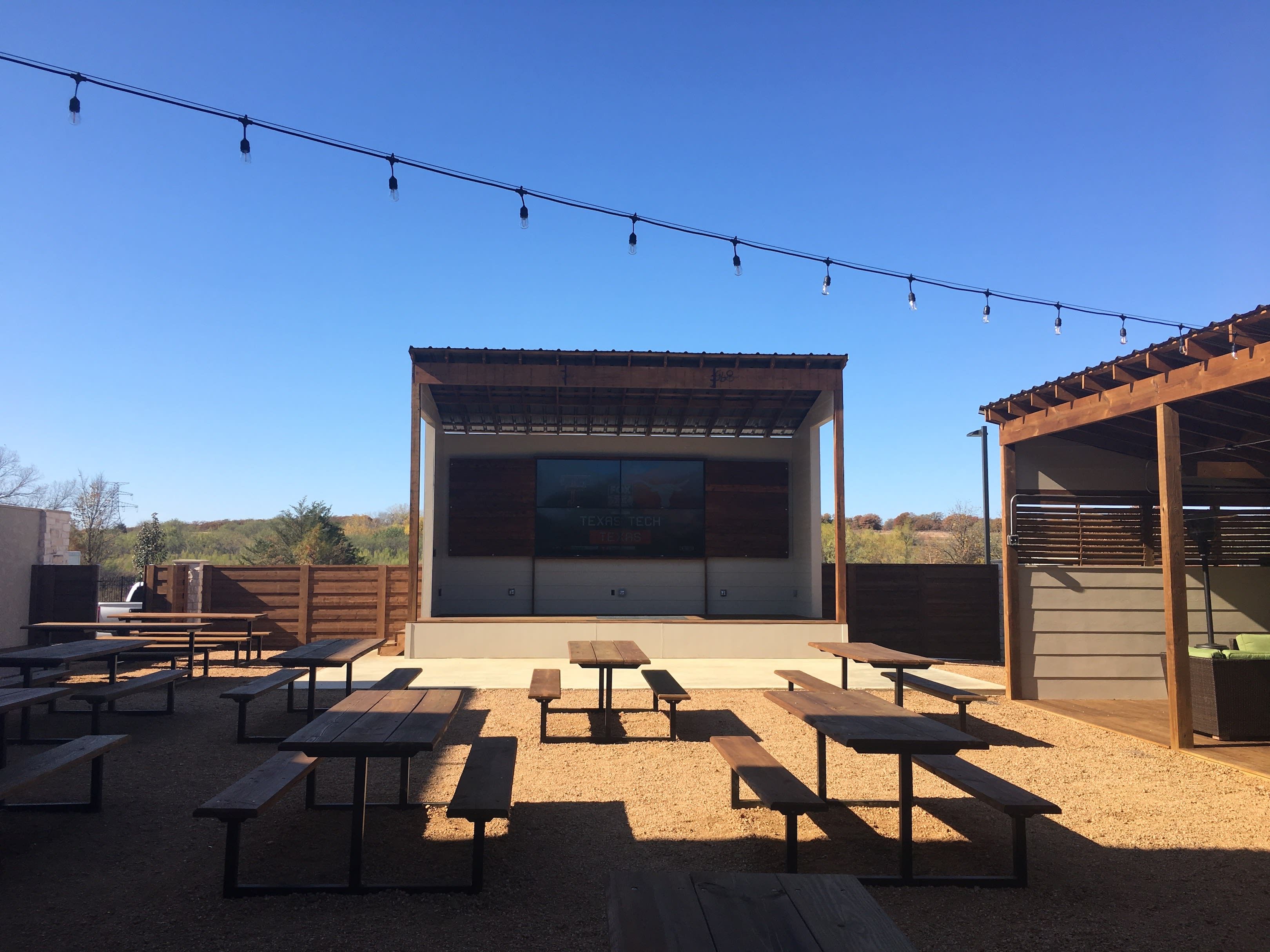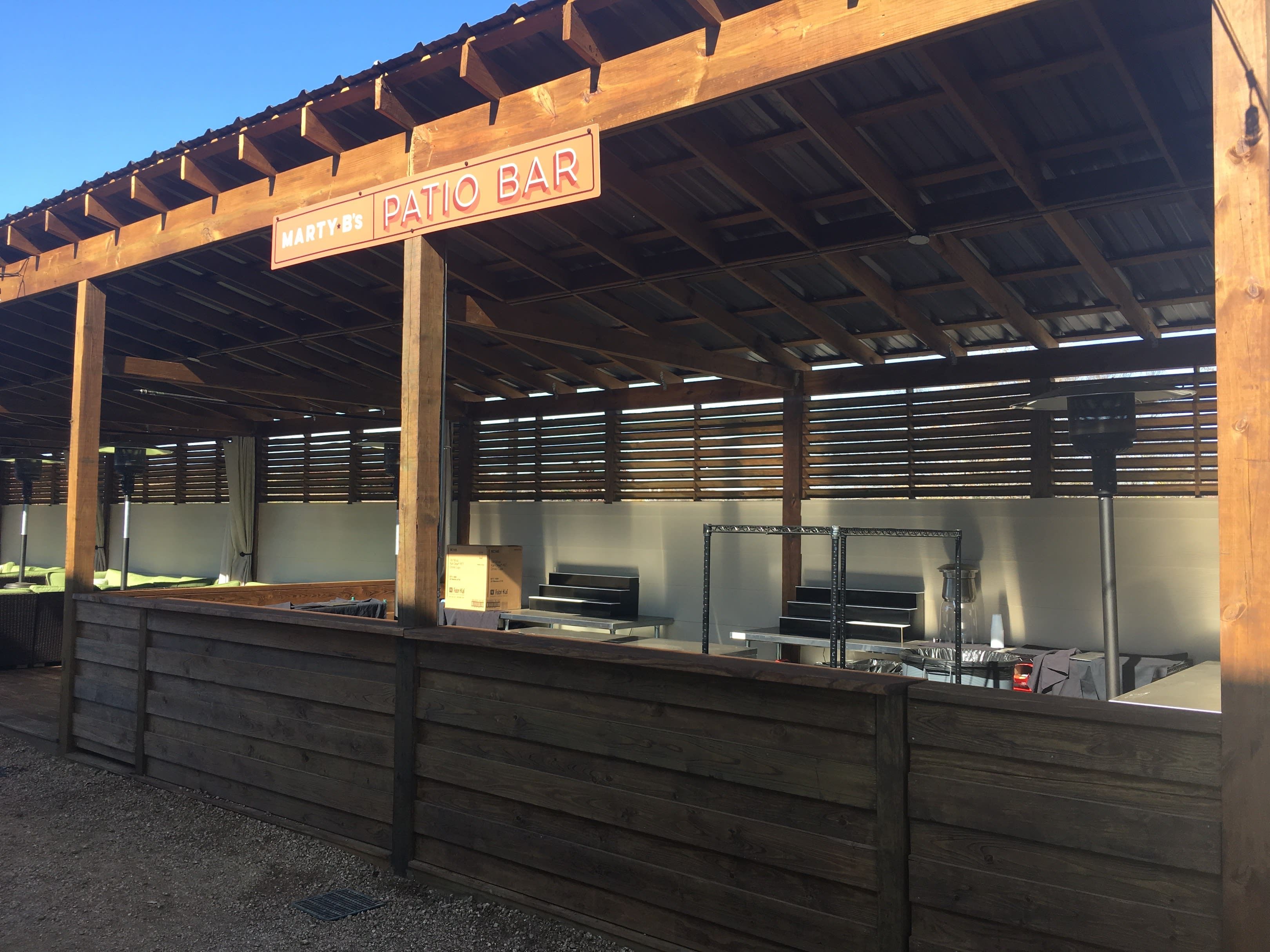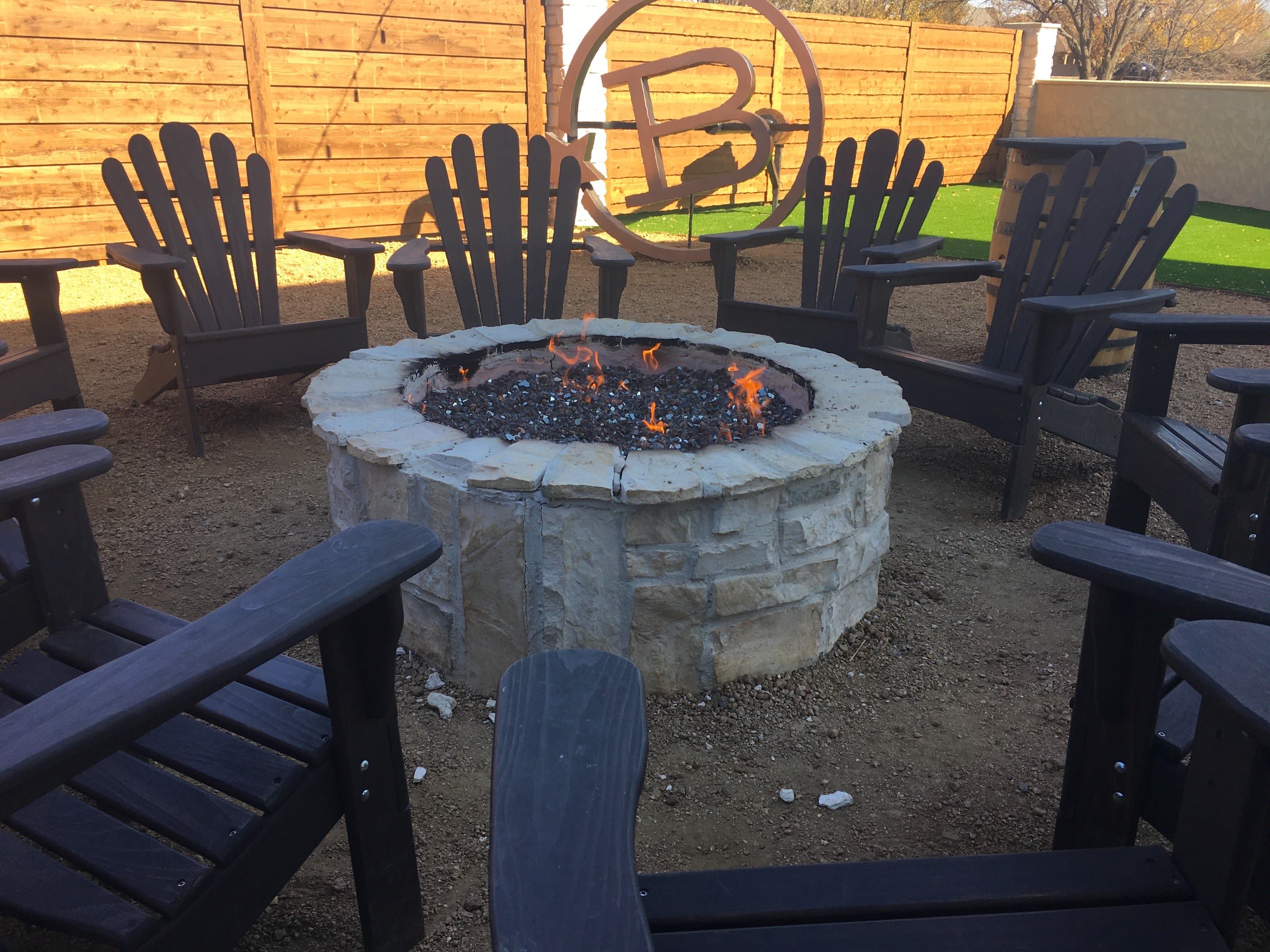 The interior of the restaurant has a modern ranch feel, with rustic industrial decor. I personally love the bar where you can sit on a saddle!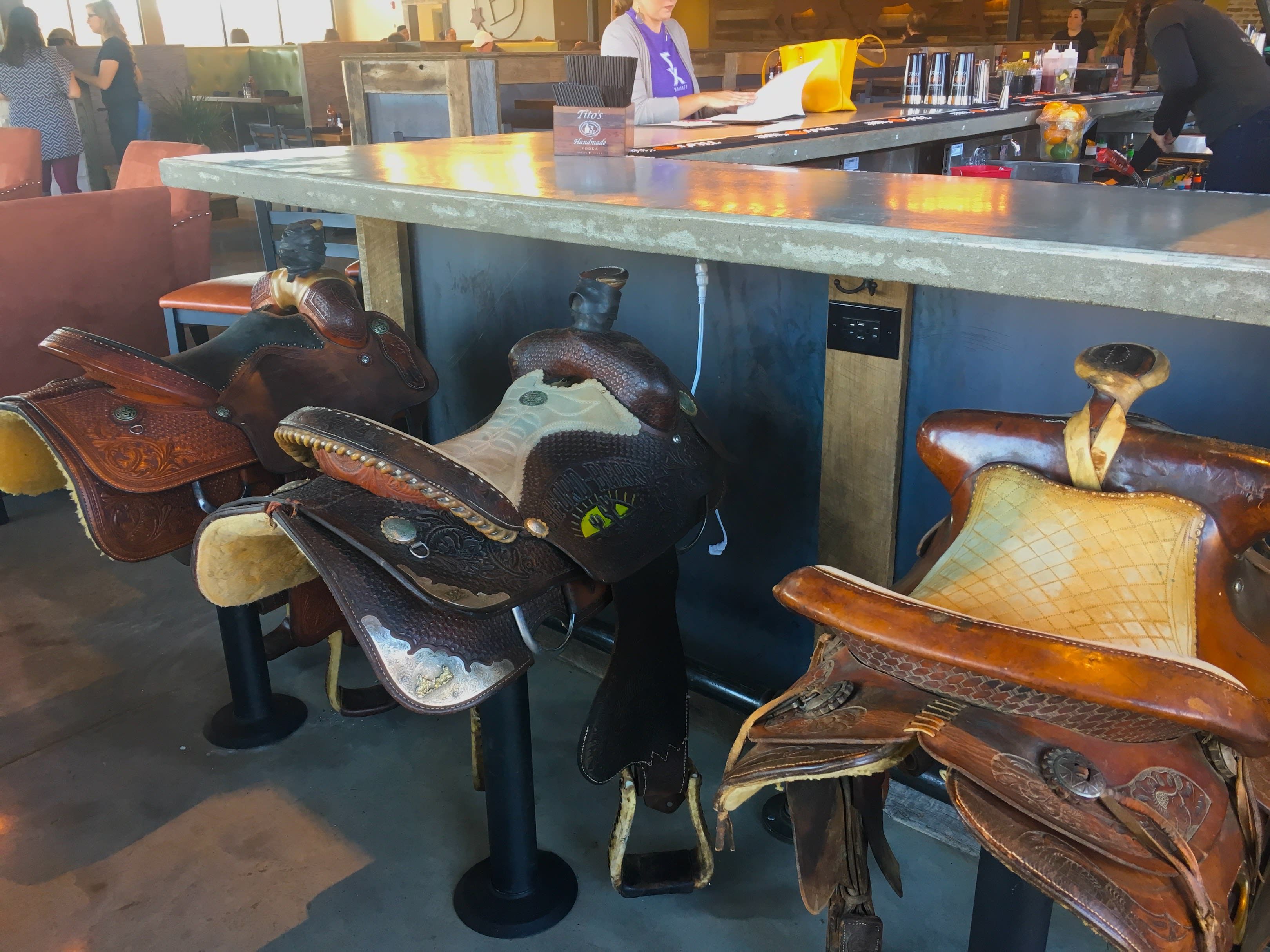 And they also have a rooftop hangout where you can take your food and drinks to, or you can rent it out for private events.
Something you may not already know - Marty B's isn't just open for lunch and dinner! They actually have a special "Marty's Mom's Breakfast" menu which is served exclusively from the take-out window on the side of the restaurant from 7:00-10:00am. Marty's mom came and trained the staff for a couple of weeks on how to make her homemade kolaches. They serve all kinds of varieties including a seasonal pumpkin one, a bacon jalapeno version, and all kinds of fruit kolaches. If you're not a kolache person, have no fear. They also serve breakfast tacos made with their fantastic smoked meats.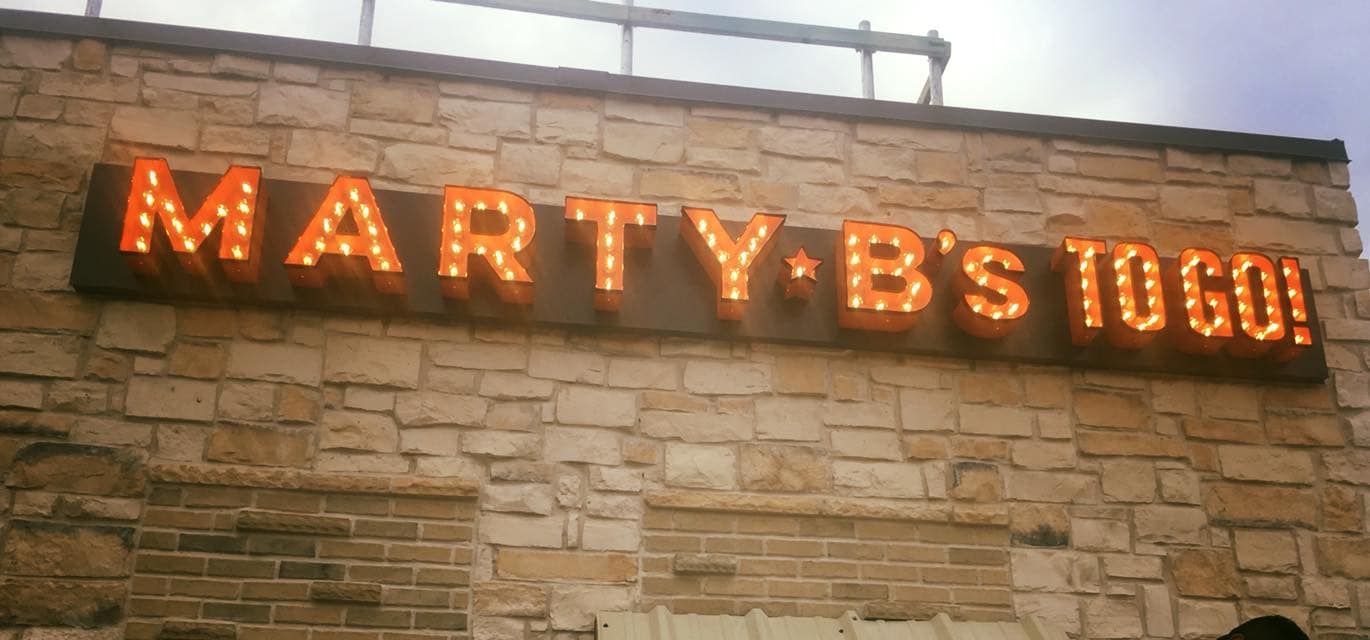 When it comes to Marty B's lunch and dinner menu, they absolutely knock it out of the park!
Marty's menu features several cuts of steak, all of which are made with all-natural beef from Never-Ever programs up north. That means no hormones, no preservatives - EVER! The same goes for all of their meat - everything from the beef to the chicken to the pork.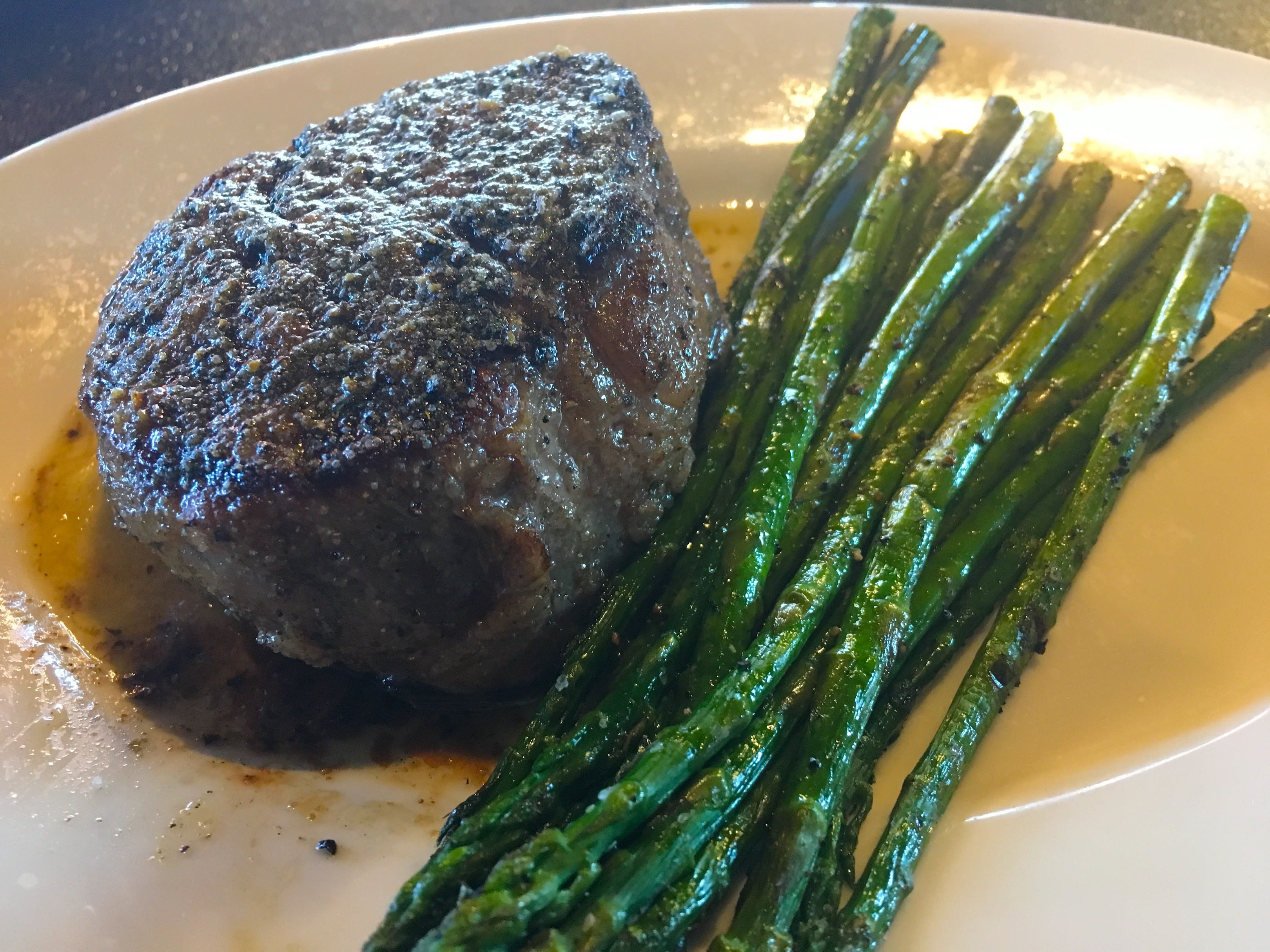 And if you haven't had the privilege of eating any of Marty B's steak yet, it honestly can stand up there with steaks from some of the best steakhouses in Dallas. So, if you're a fan of Bob's or Al Biernat's, you honestly should come give Marty B's steaks a try!
Their smoked chicken is also fabulous. It is so full of smoky flavor and you can order it with their dry rub or any one of their house made barbecue sauces.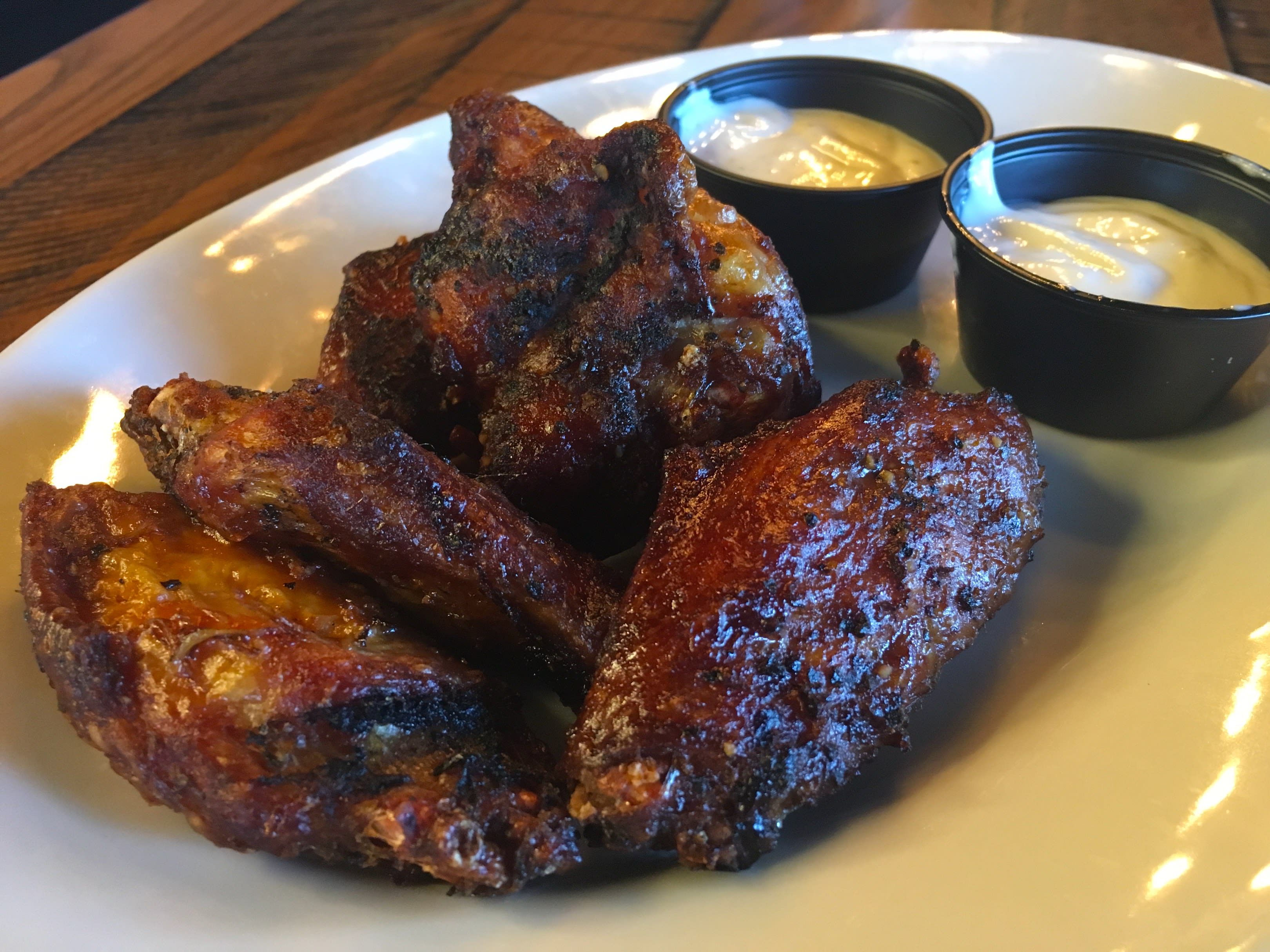 In the spirit of true Texas cuisine, Marty B's also serves up delicious smoked barbecue - everything from turkey, to sausage, to ribs to brisket. You can order it by the pound, as a plate with a couple of sides, on a sandwich, or loaded on top of a baked potato. Really, any way you choose to do it, you can't go wrong with.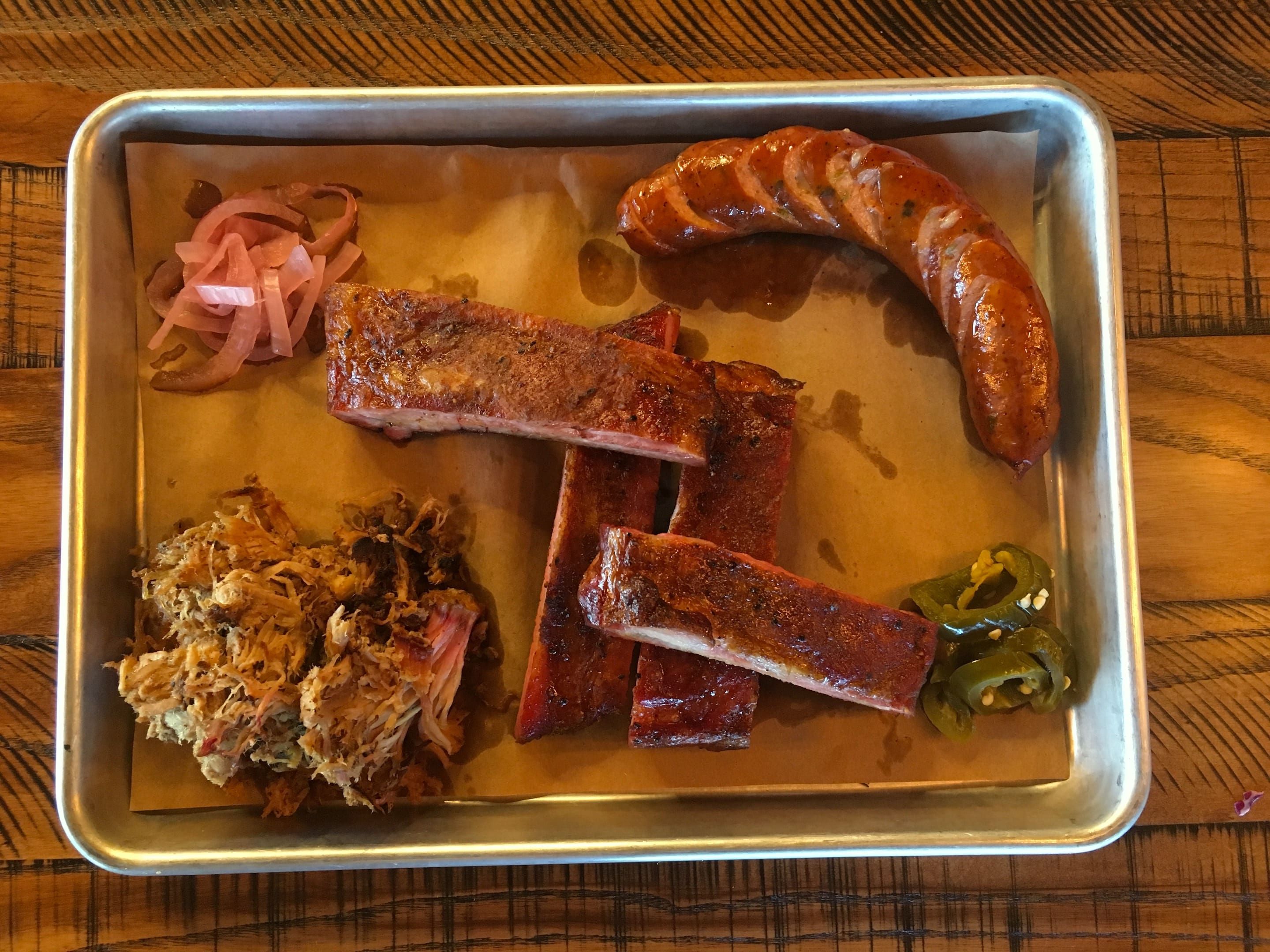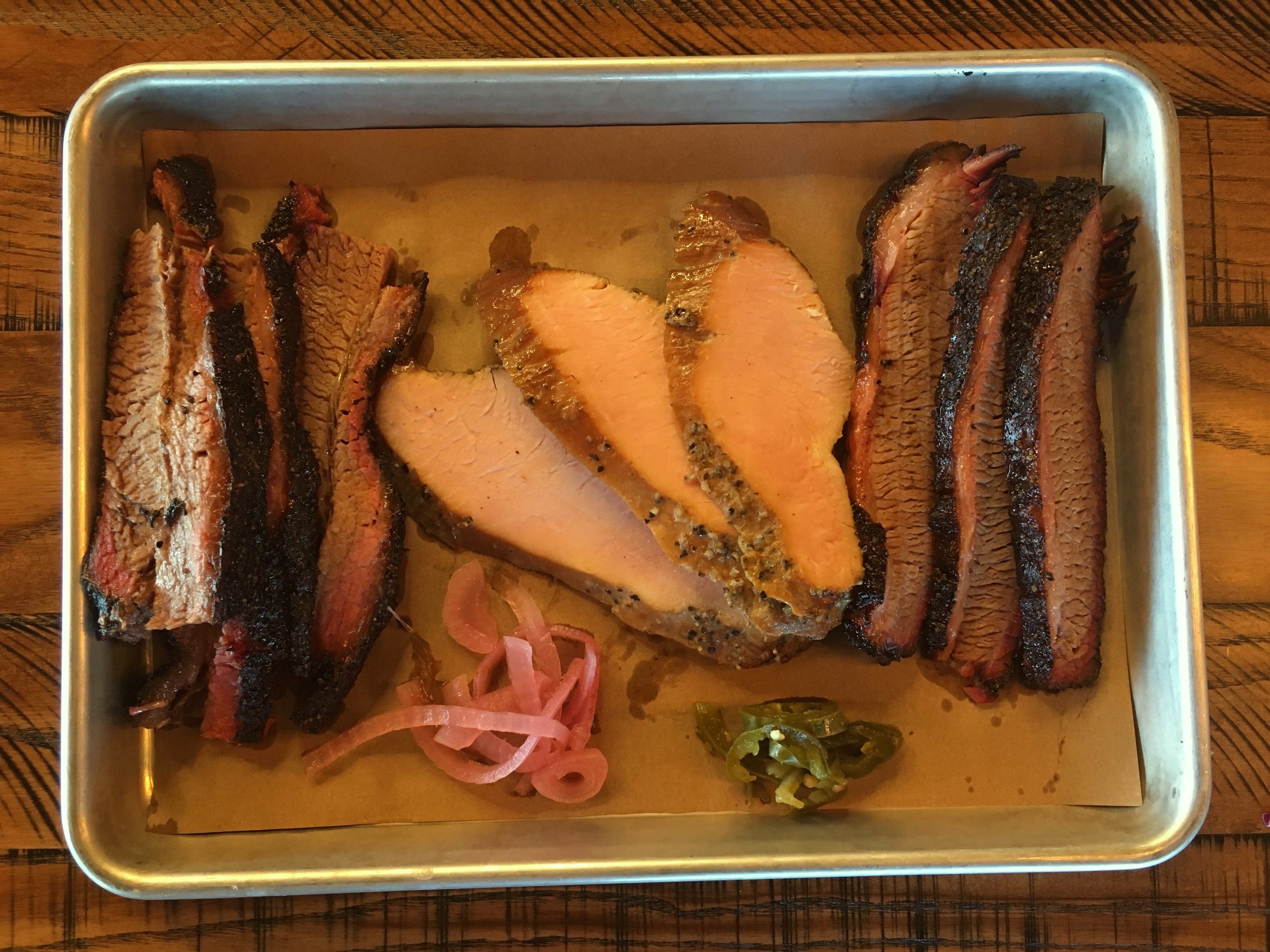 And if all those menu choices weren't enough, Marty B's also has some great Tex-Mex inspired dishes like nachos, quesadillas, brisket queso, and tacos.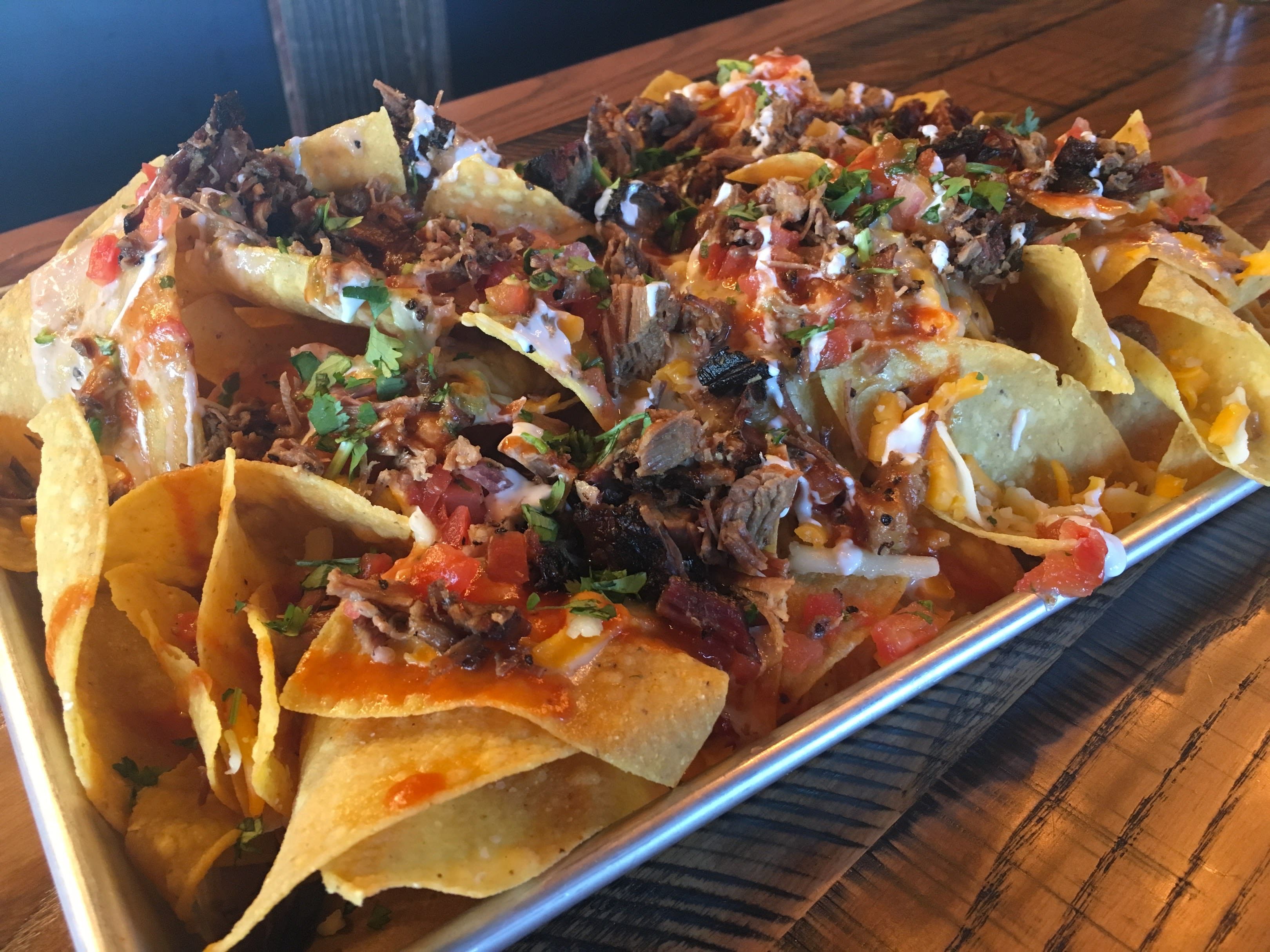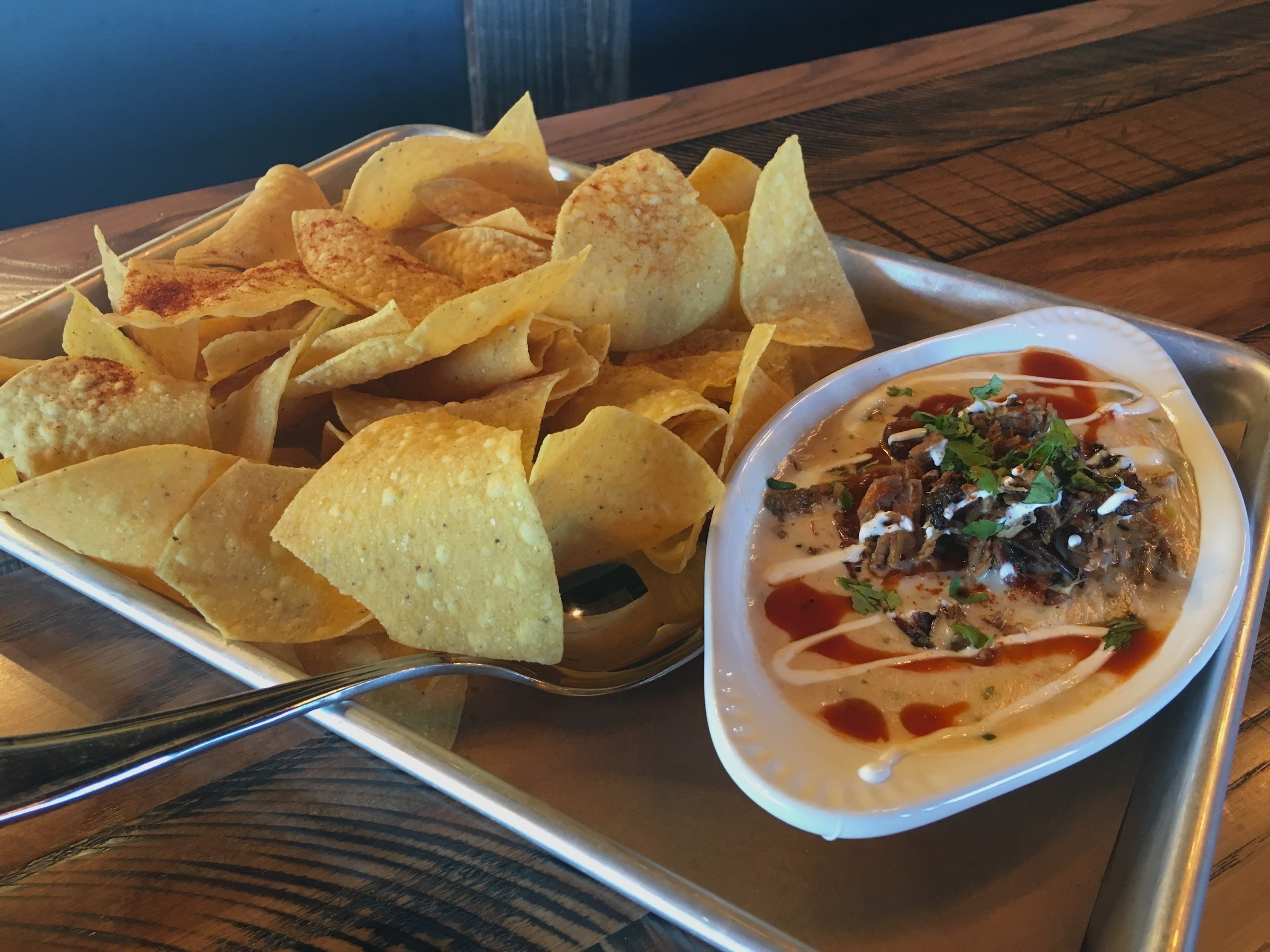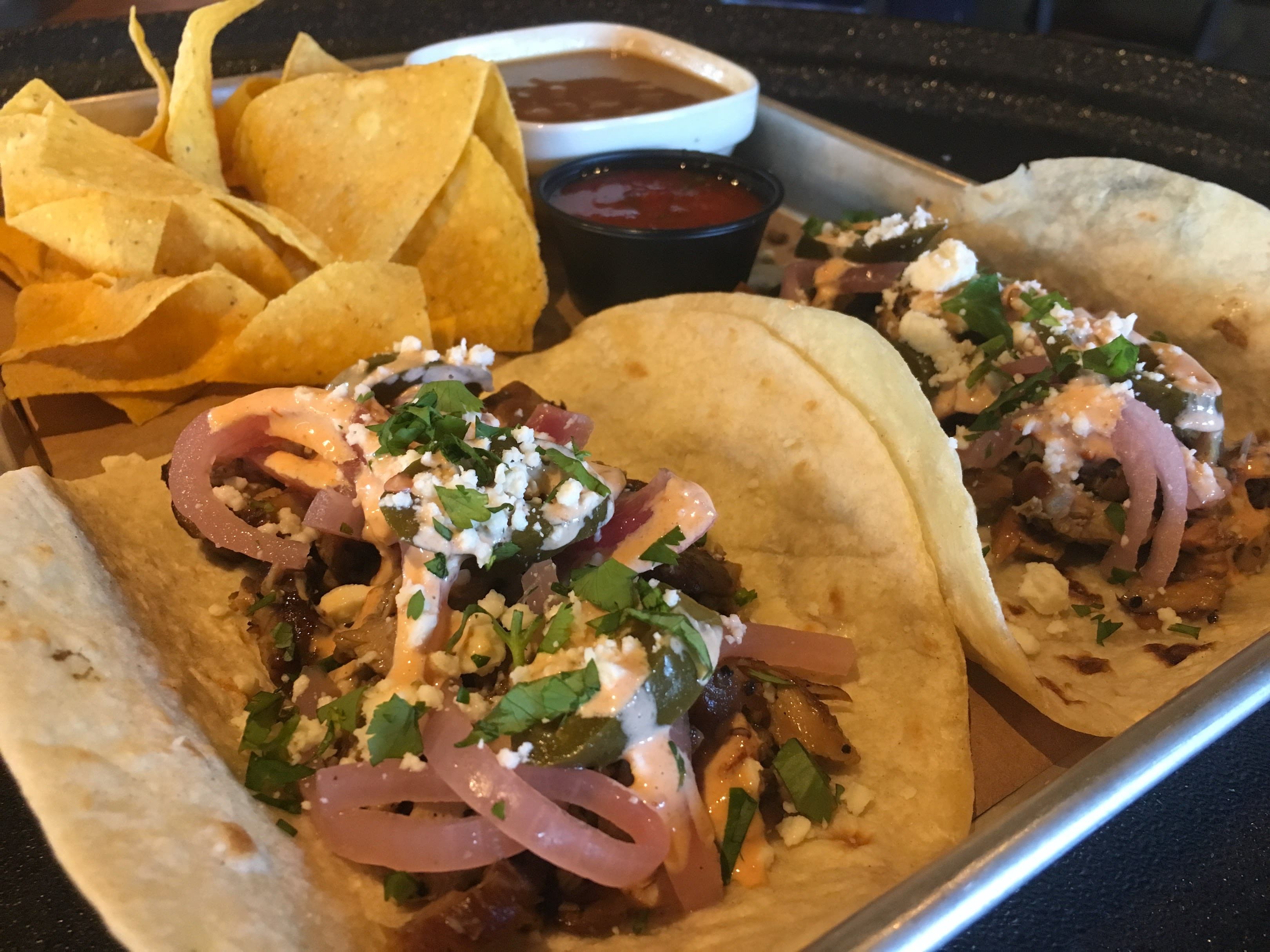 One of their most well-known menu items is their Texican Tamale Cake, which is a corn griddle cake topped with your choice of smoked meat and their house made slaw. It is unlike anything else I've ever tasted and I would eat it every day if I could!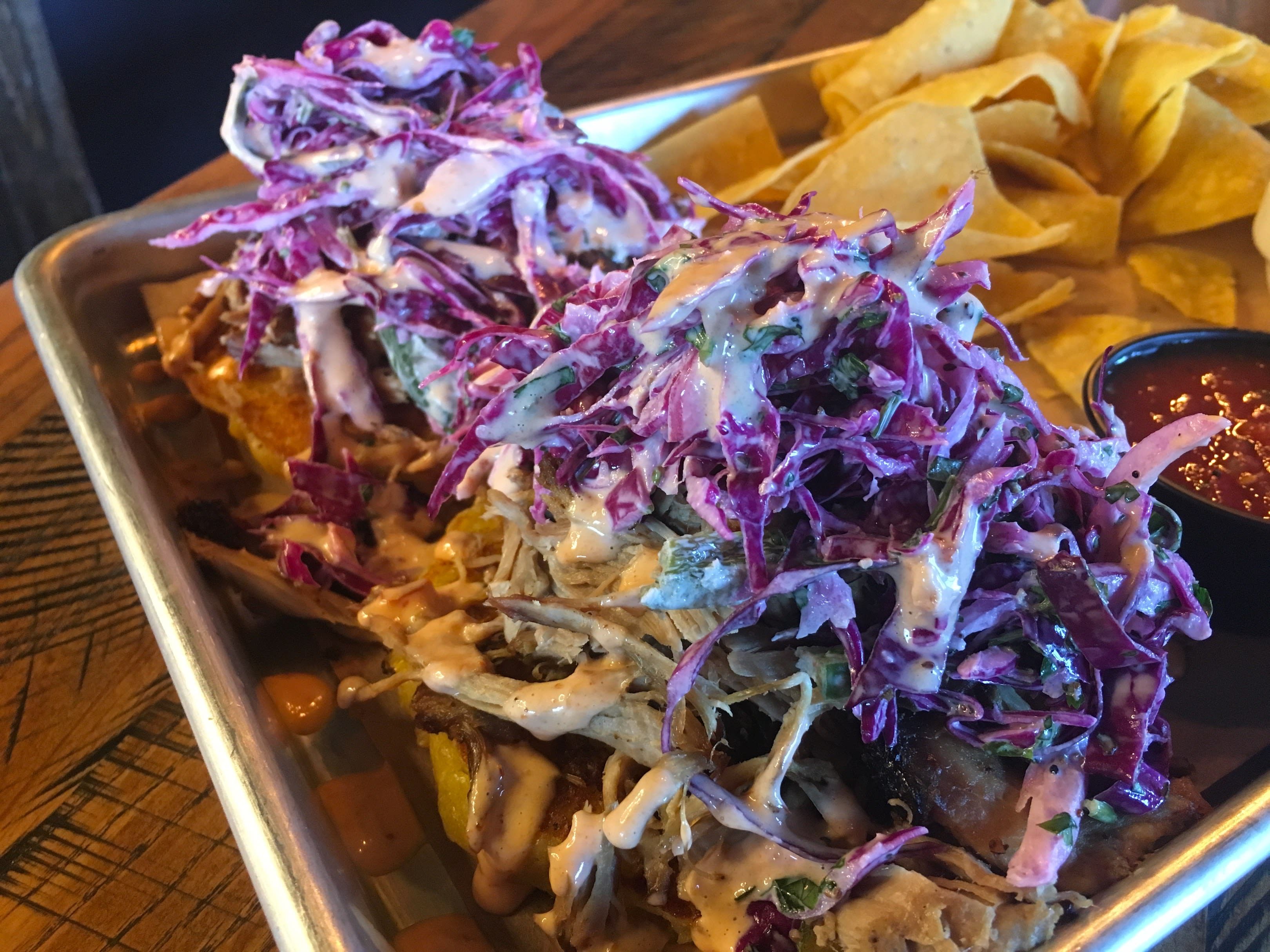 And if at the end of your meal, you can manage some dessert, we highly recommend Marty B's Ooey Gooey Toffee Treat or their Texas Sheet Cake. Great options for both the chocolate and non-chocolate lovers in your party.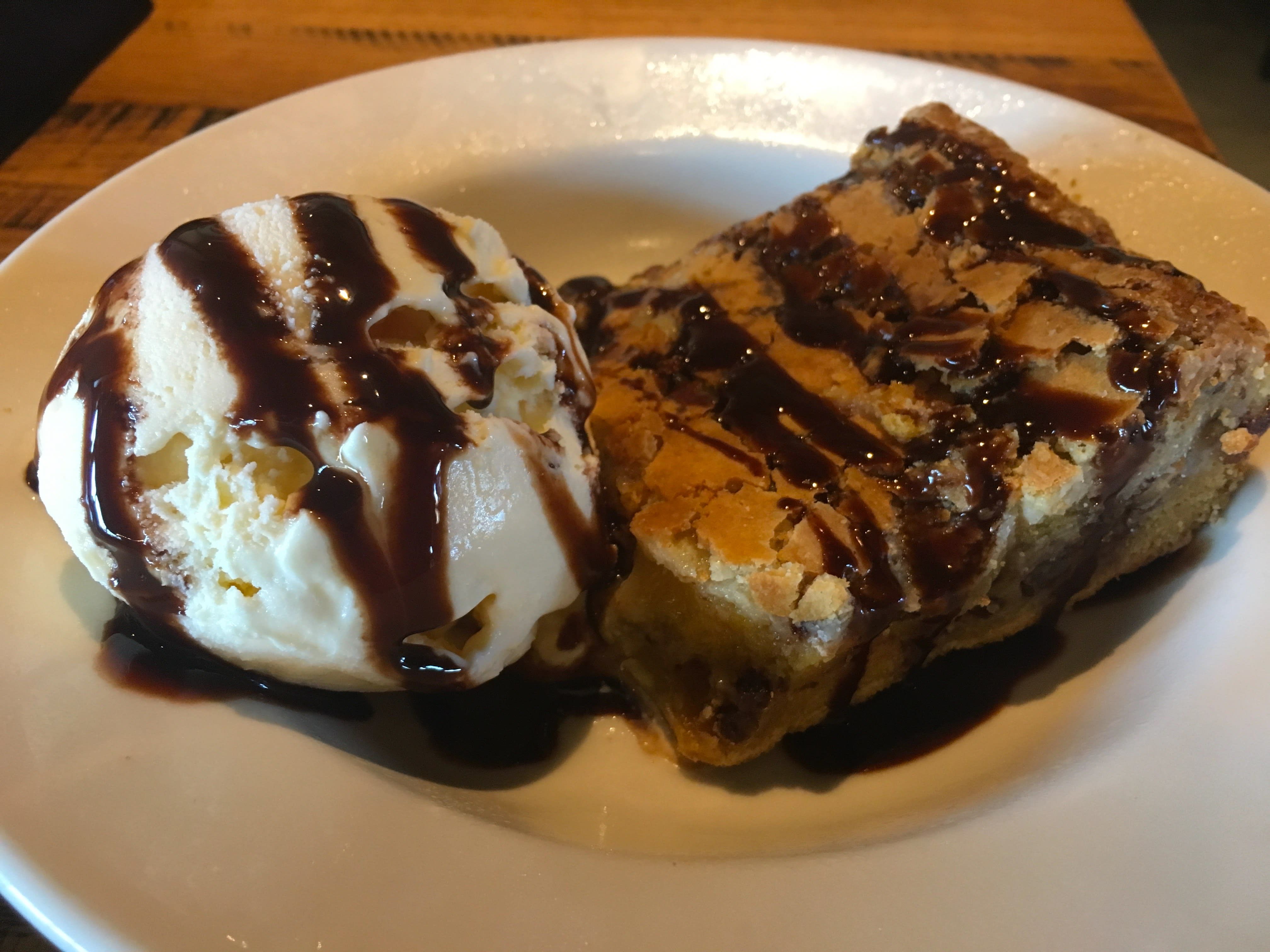 Or something fun for the kids (or grown-ups!) is to order their S'mores kit and head out to the fire pit to roast your mallows!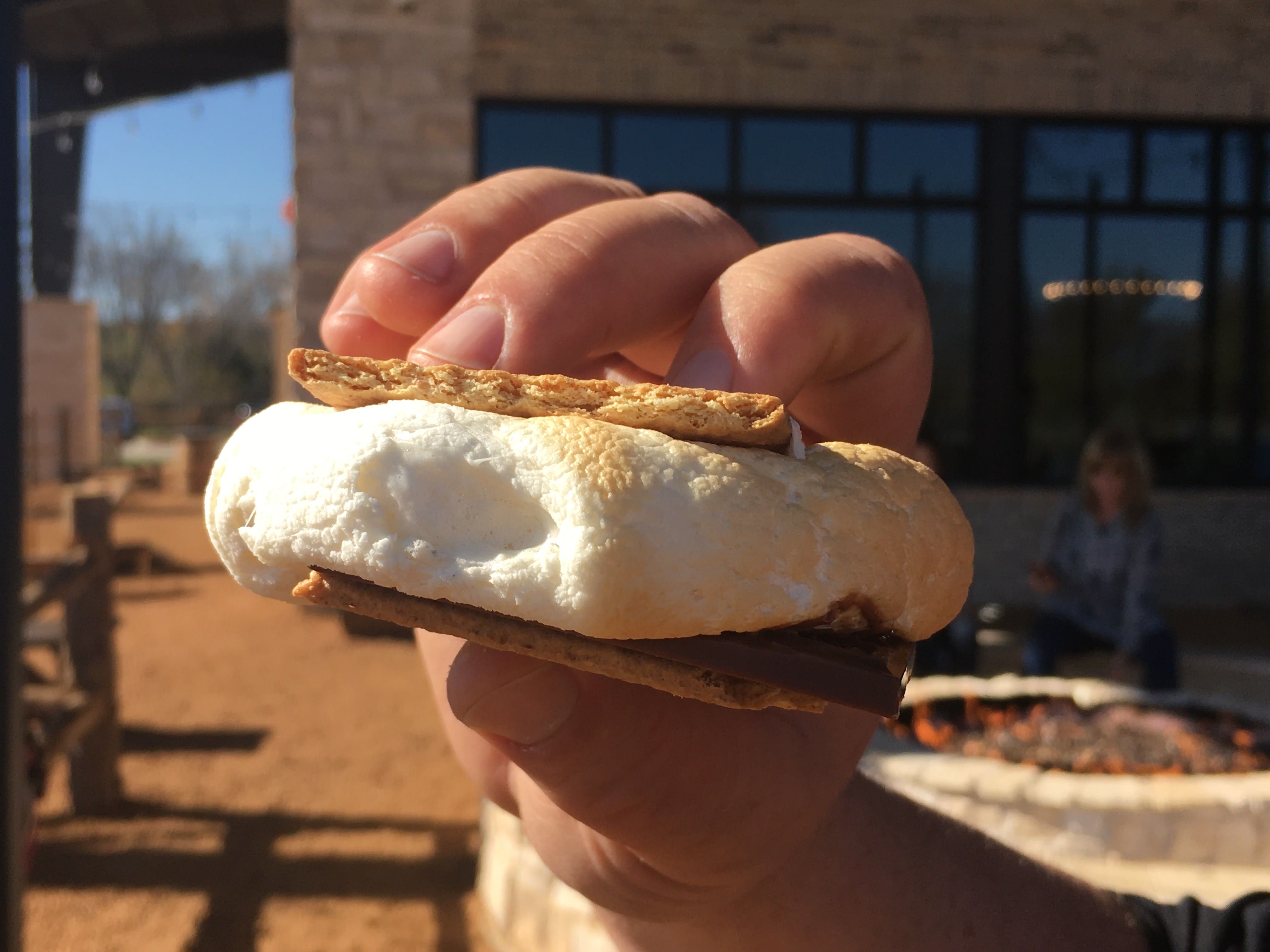 Marty B's truly has everything - entertainment, environment and amazing food! It is so fun to see Marty's 15-year vision come into existence, and we hope you'll all support him and his staff as they continue to learn, grow and provide a wonderful gathering place right here in our community.
*Marty B's is located at 2644 FM 407, Bartonville TX 76226. Click here for their full menu & more information.