Foodie Friday: Tavern-Style Dining at Shoal Creek
We've been blessed here at Foodie Friday with a whole slew of new restaurants to visit over the past few weeks - and we haven't even visited them all, and there are more new restaurants opening all the time!
We've been highly anticipating the Grand Opening of Jim Verfurth's latest restaurant, Shoal Creek Tavern, in the Shops at Highland Village for months (along with many of you). So, we're excited to finally share about our incredible lunch we enjoyed there with you!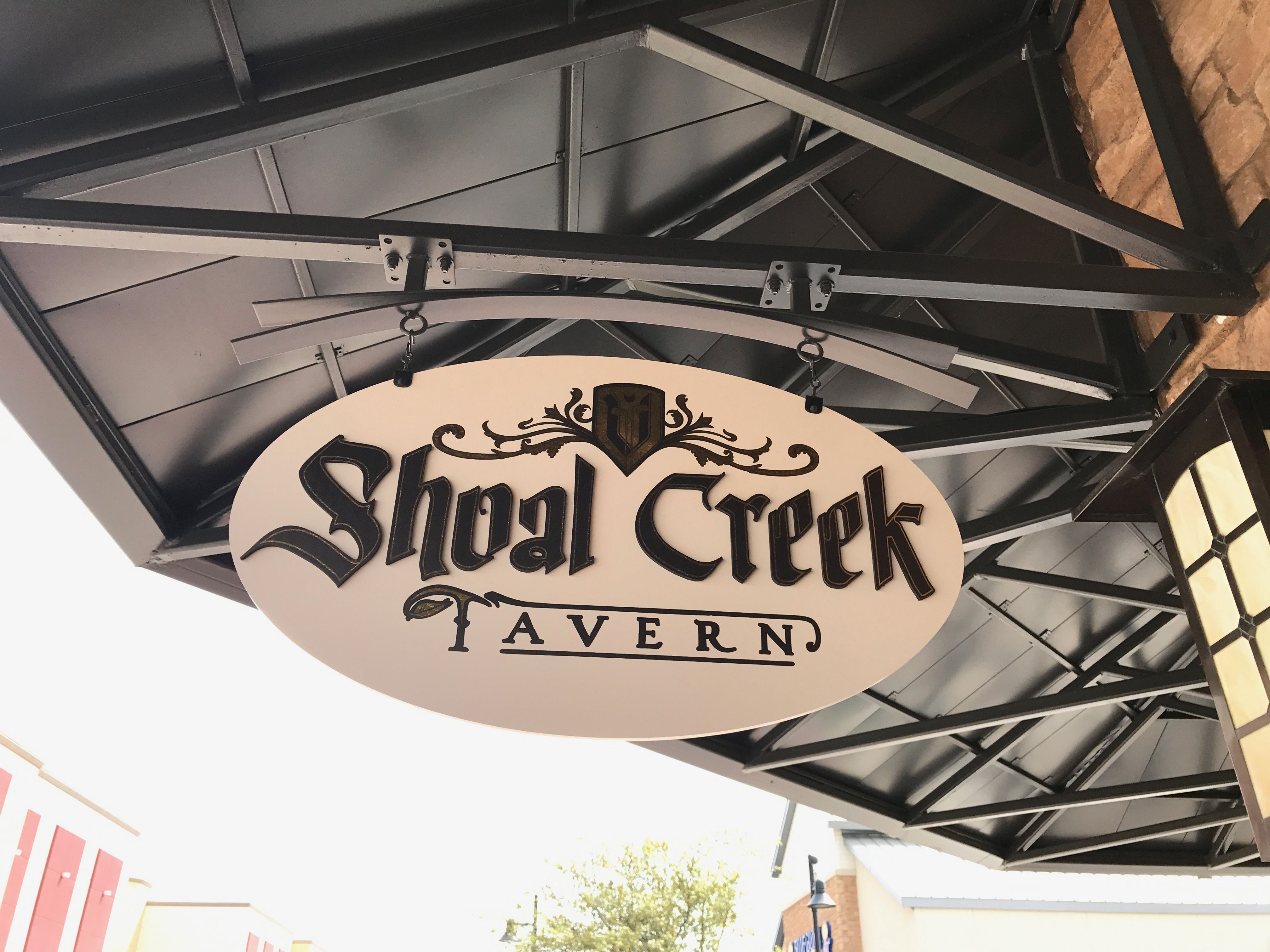 I LOVE the look and feel of Jim's new restaurant. It truly feels like an old tavern with the beautifully crafted bar, the tables and chairs which are all hand-carved, and Jim's unique beer tap fountain out on the patio.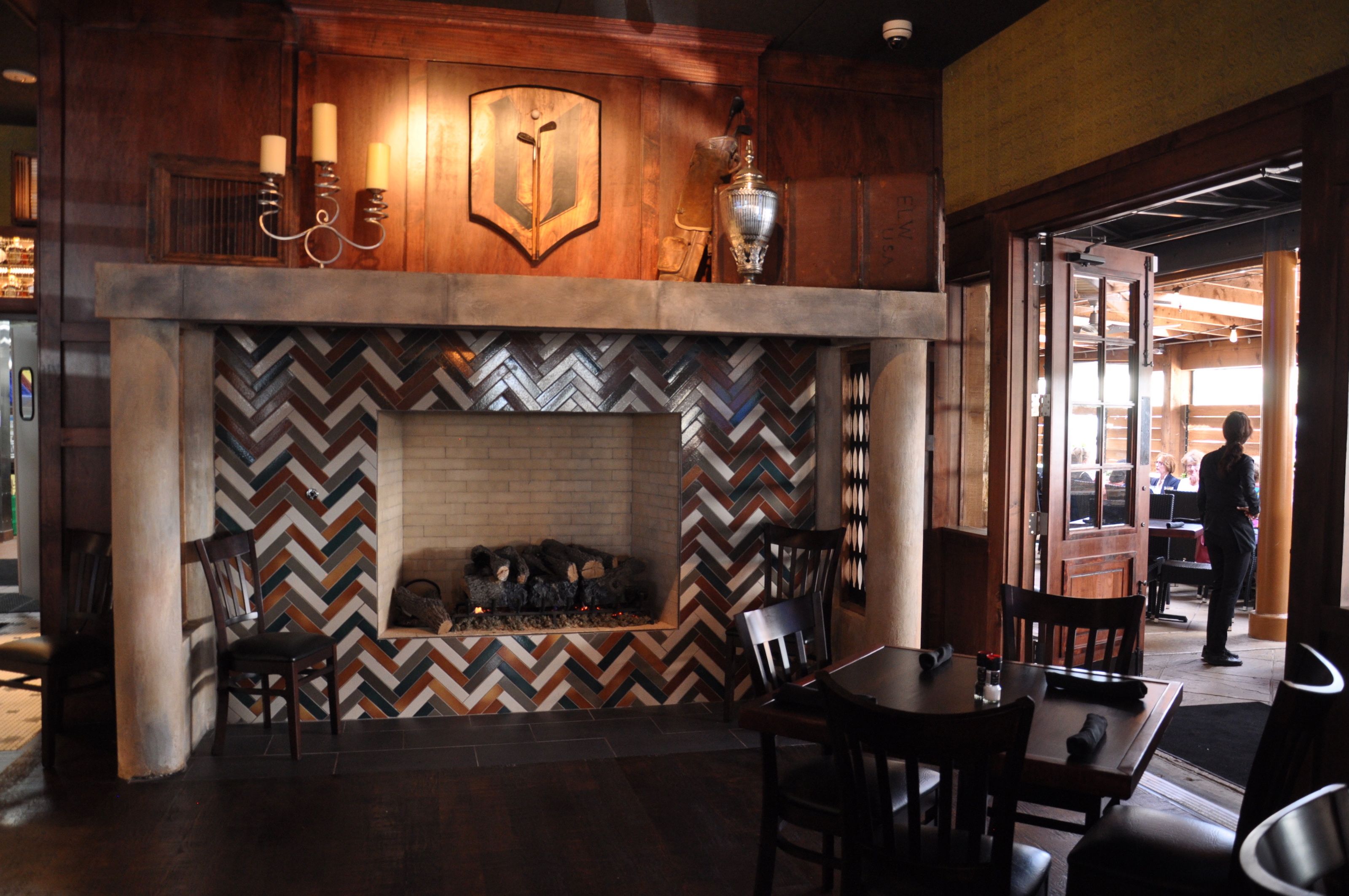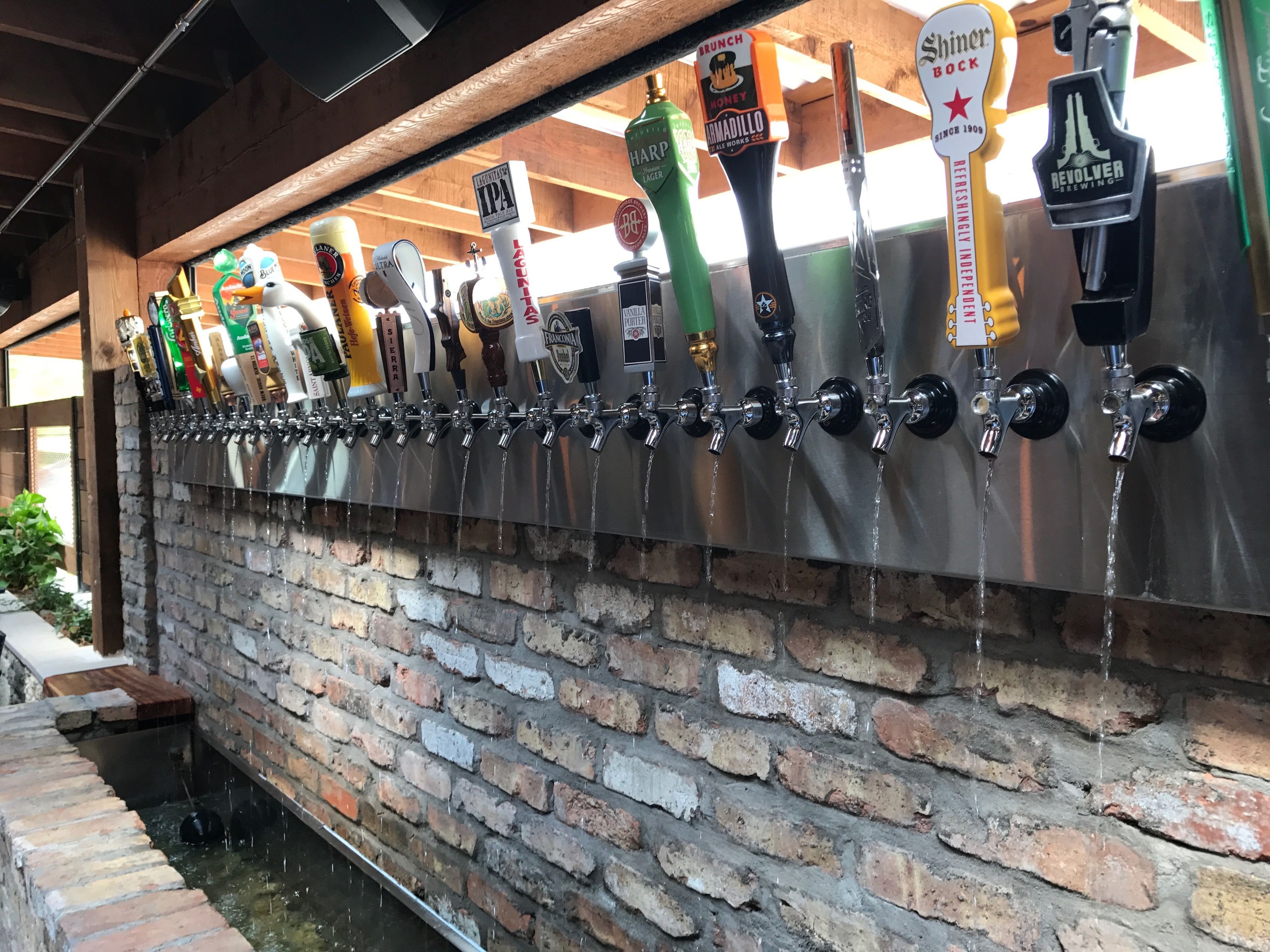 We were able to sit at the Chef's Table during our lunch and were treated to quite the range of menu items. While Chef Florencio and his staff worked in the kitchen to cook up our delicious meal, Shoal Creek's Bar Manager, Cory, mixed up some his favorite cocktails from their menu.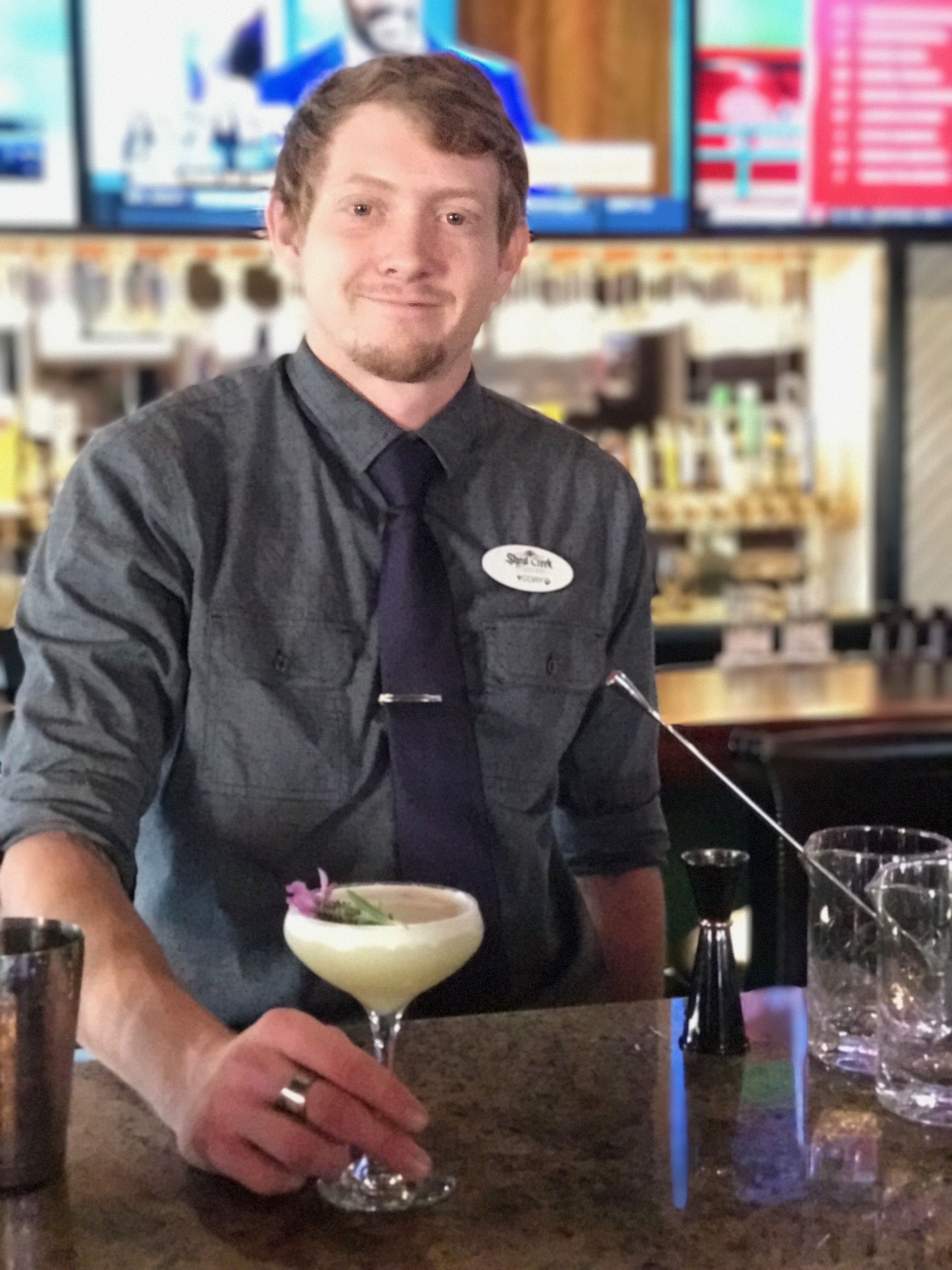 We were so amazed by Cory's creativity in each of the drinks he's crafted for Shoal Creek's menu. He showed us what goes into the Lavendar and Lace (a gin-based drink), his Smoked Black Walnut Manhattan (his twist on a traditional Manhattan made by smoking wood in the glass to give it a unique flavor), and the Pretty in Pink (made with raspberry-infused Tito's, fresh lime juice and ginger beer). Our resident cocktail-testers said each of the drinks had an incredibly unique flavor unlike any other cocktail they've had before - definitely two thumbs up for Cory and his well-crafted drink menu!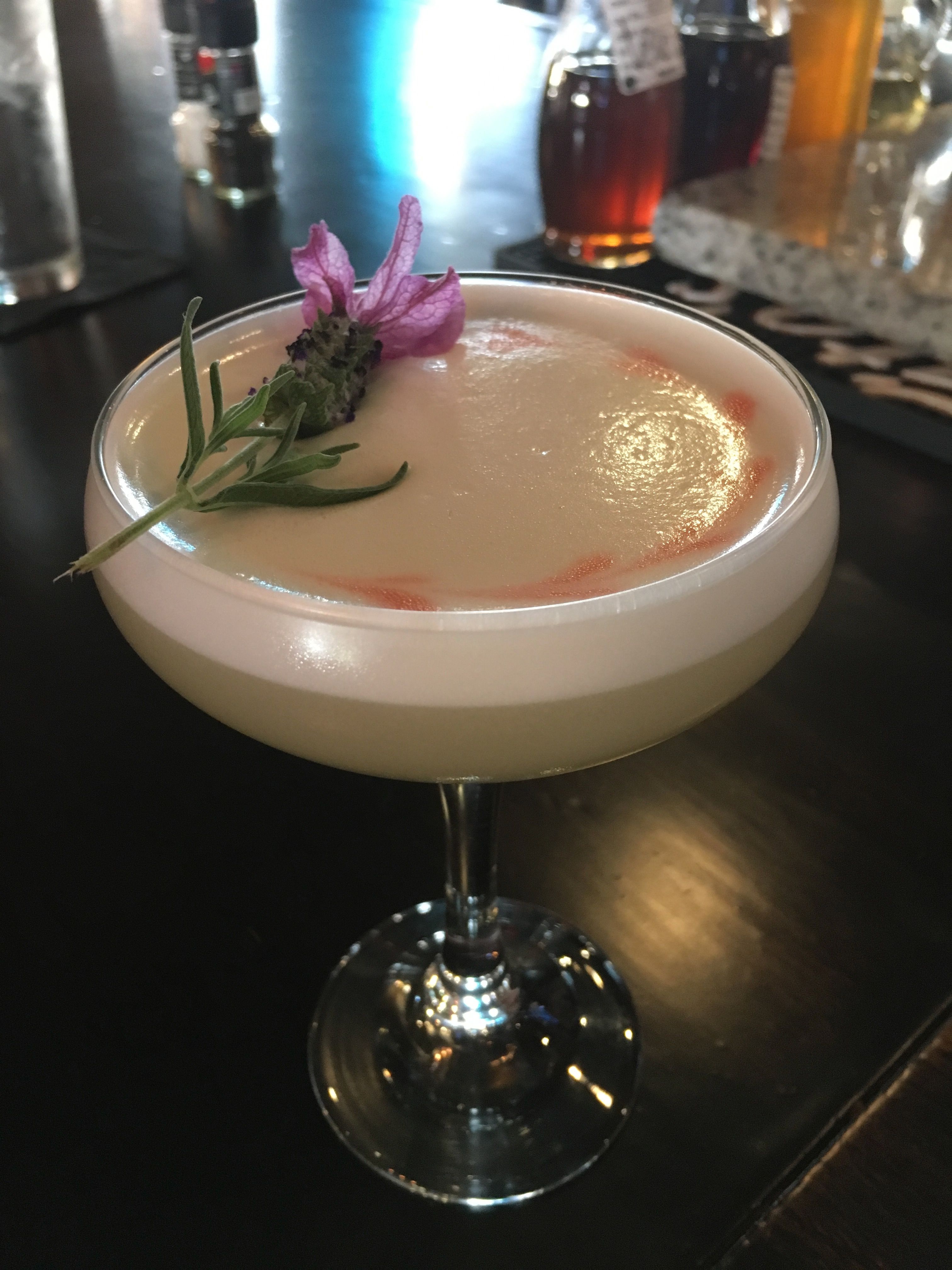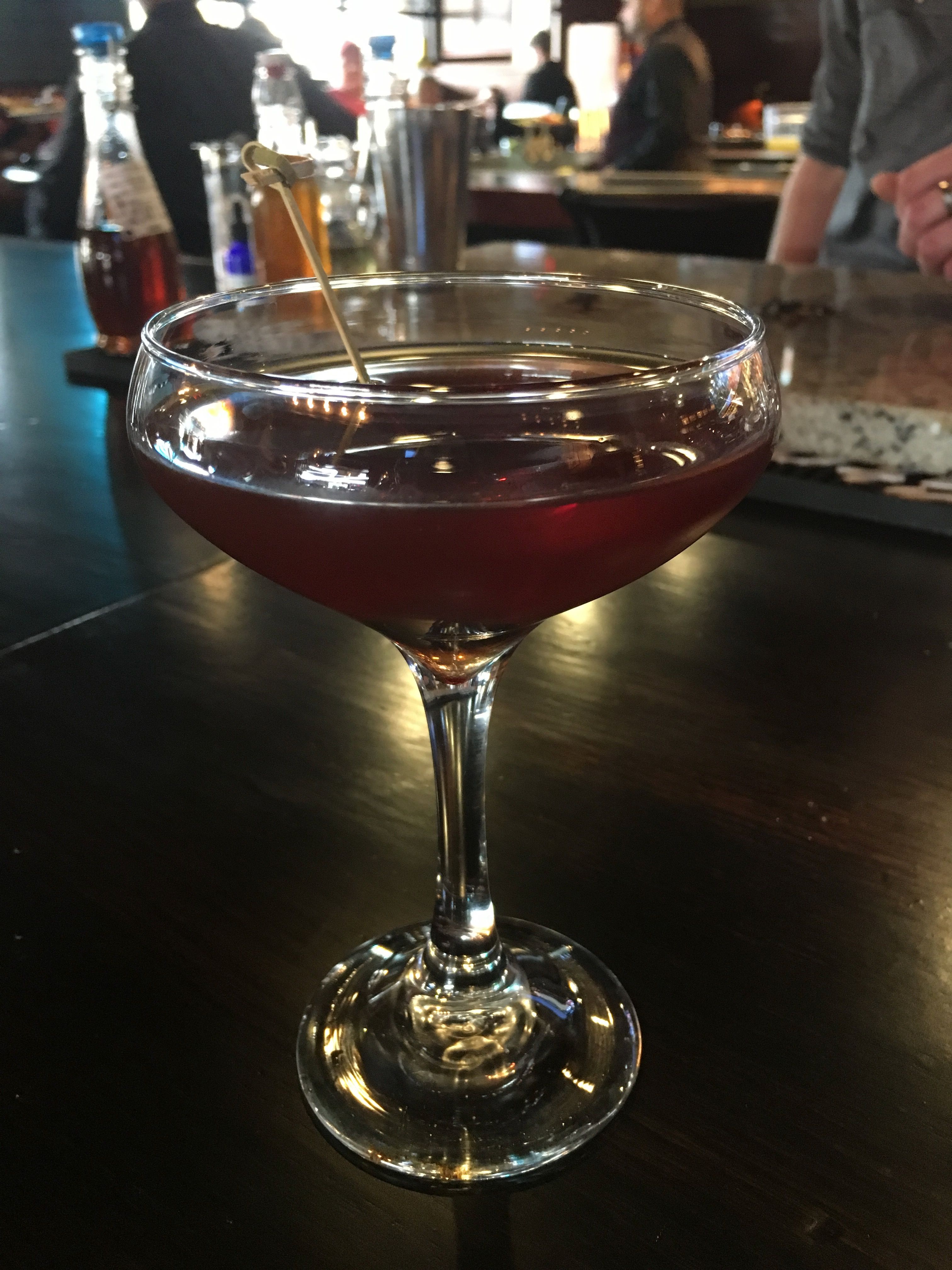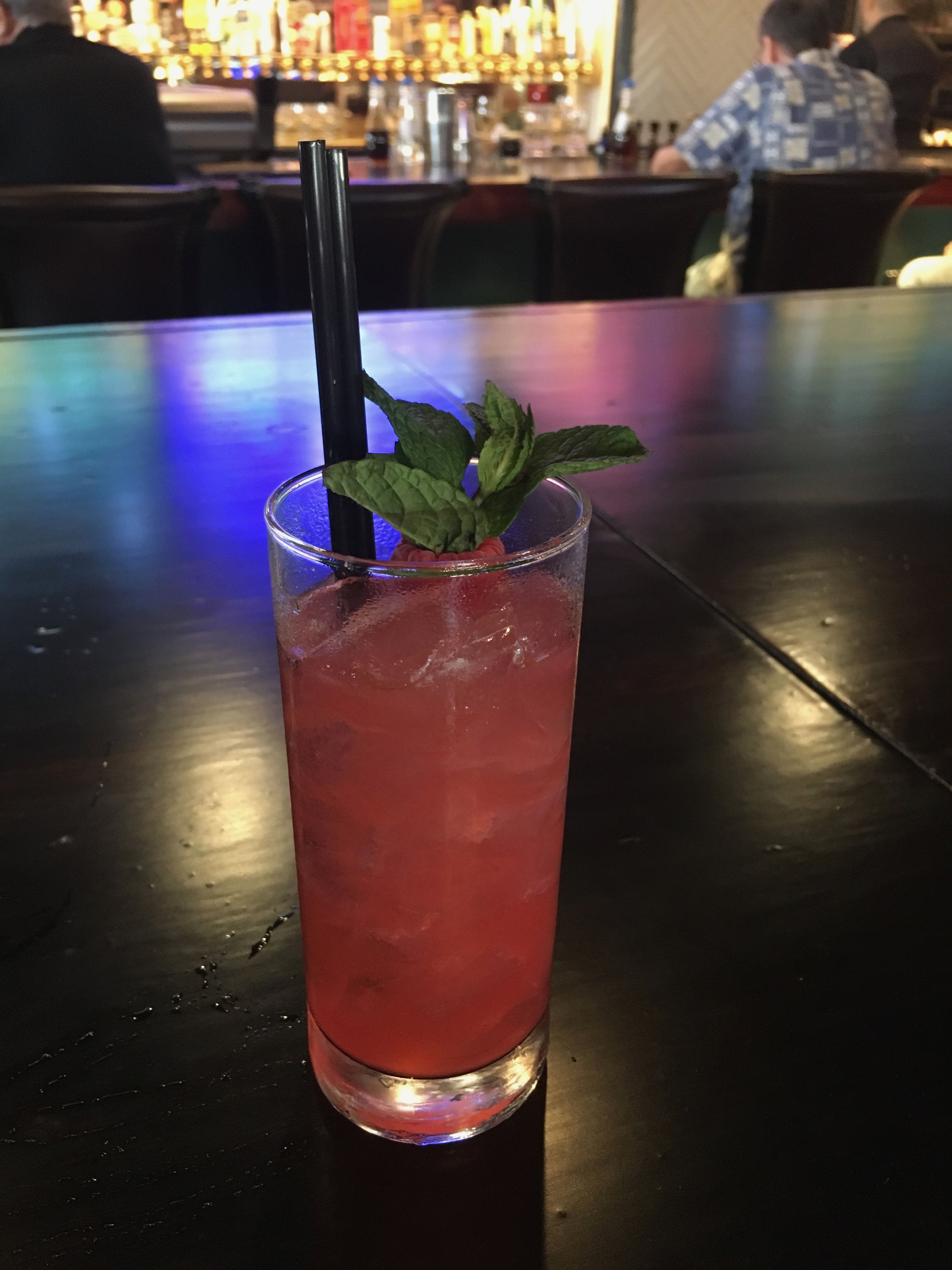 After witnessing Cory's skills firsthand, it only seemed appropriate that we head back to the kitchen to see Chef Flor work his magic as well. He showed us how he makes one of their most popular (and one of his personal favorite) dishes - the Rack of Lamb served with a rosemary demi glaze, garlic cheddar mashed potatoes and buttered carrots.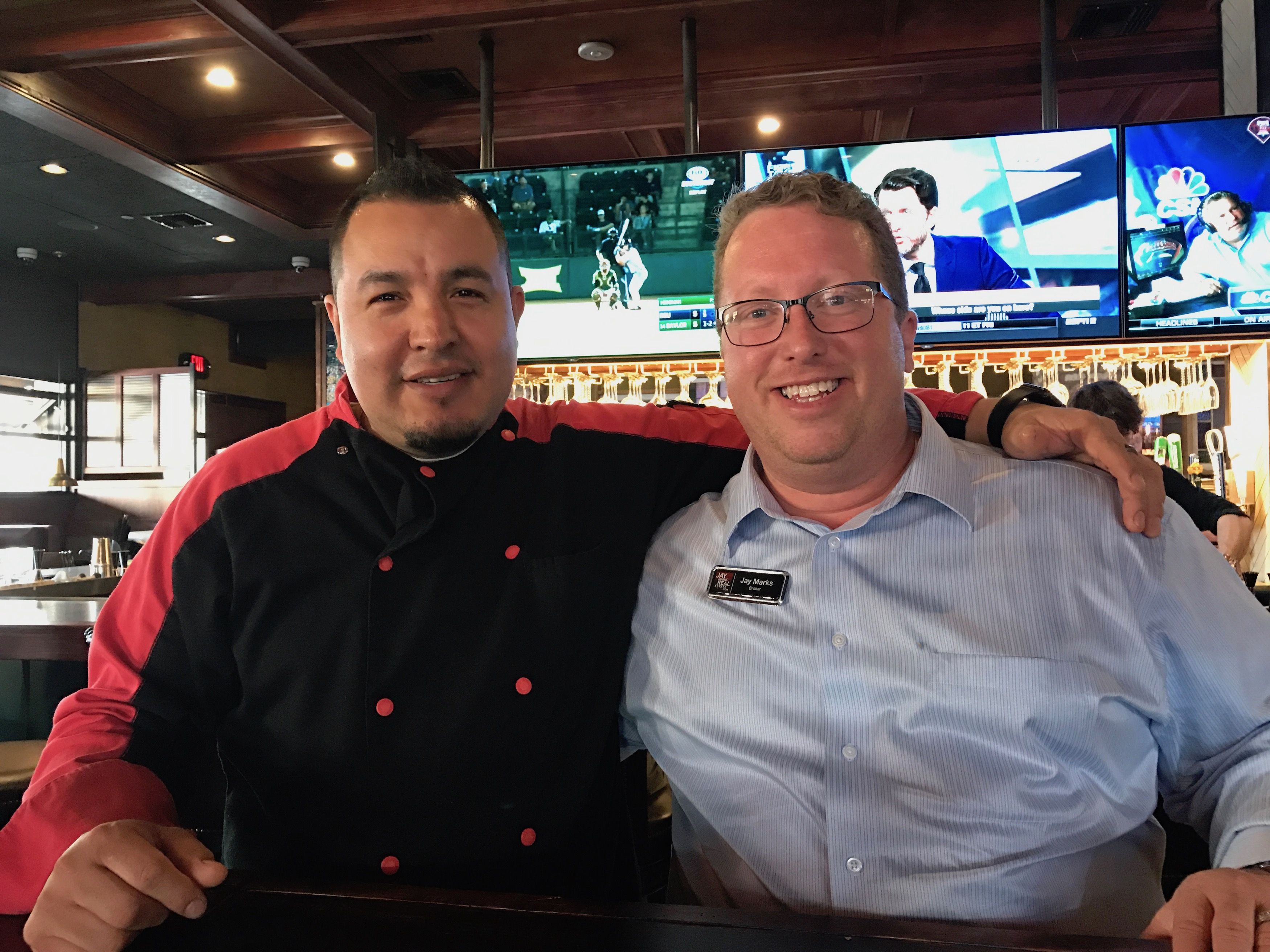 Then we headed back out to our table so Chef could serve us that delicious-looking Rack of Lamb along with a bunch of their other menu items including:
Their Shoal Creek Bread (a twist on "The Bread" served at Verf's made with sourdough bread baked with smoked bacon, parmesan and creamy garlic mozzarella served with a side of marinara);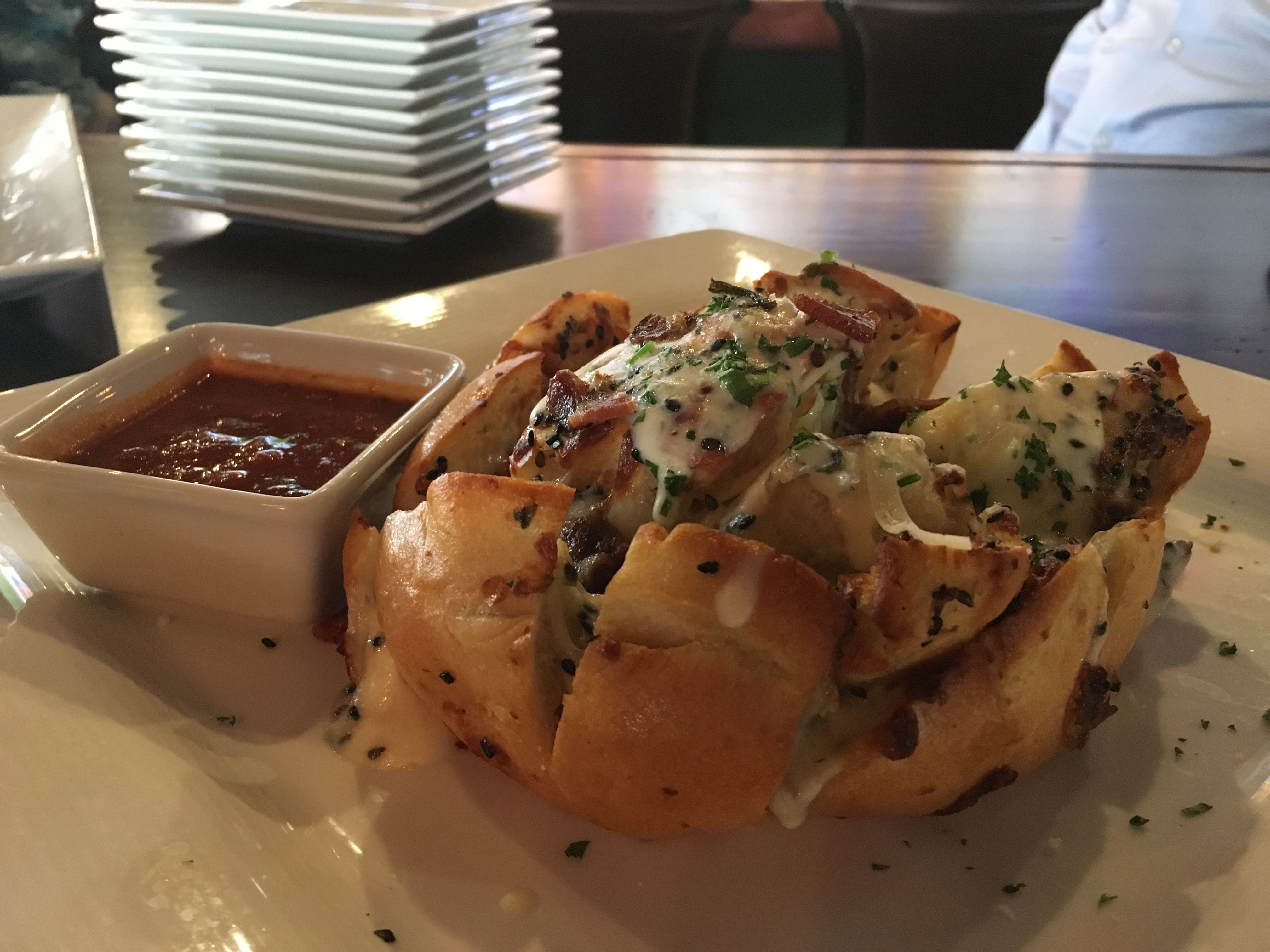 Their Crab Cake Stuffed Shrimp with cayenne scampi cream;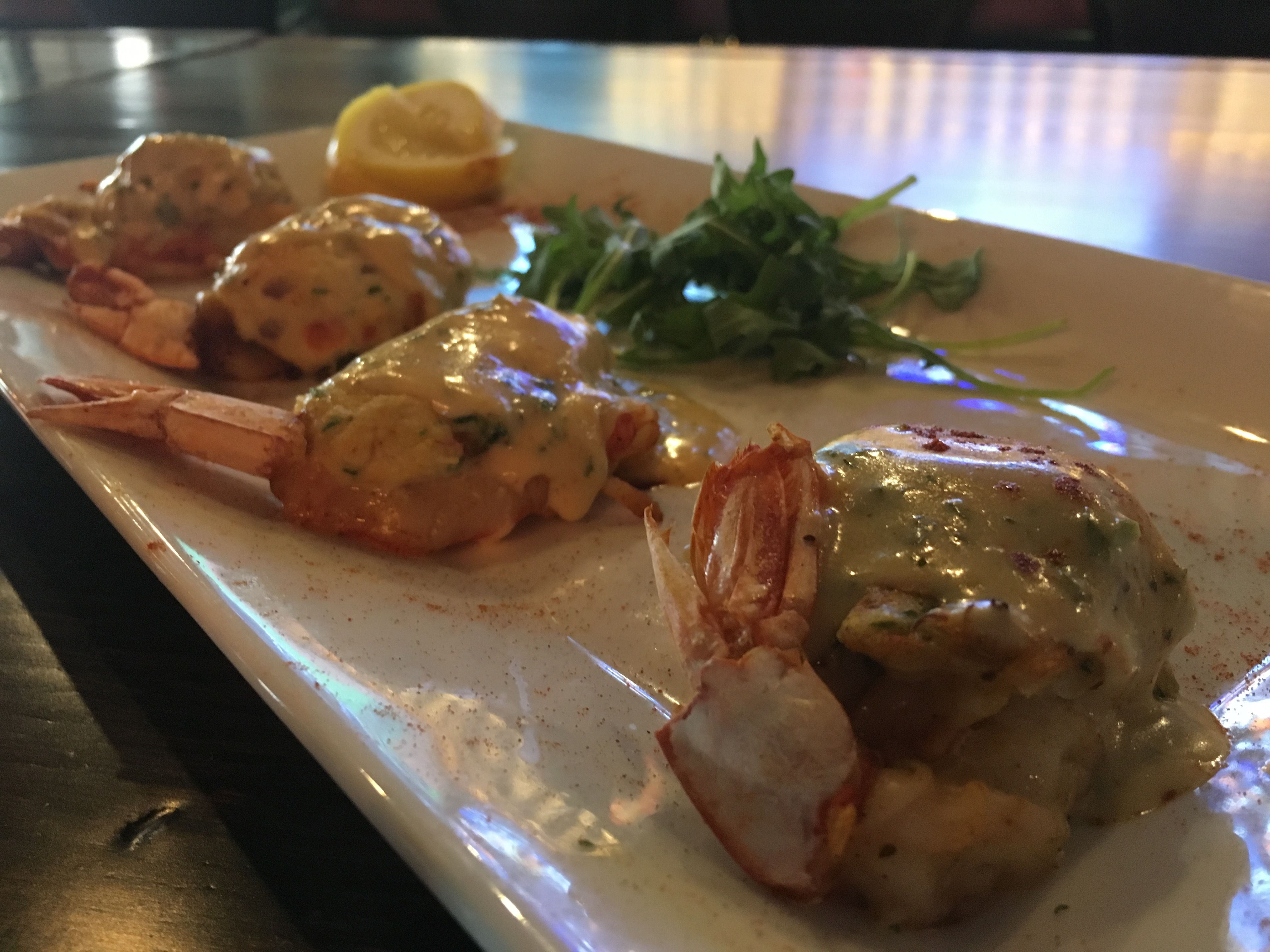 The Smoked Salmon Cakes served with a roasted jalapeno avocado sauce;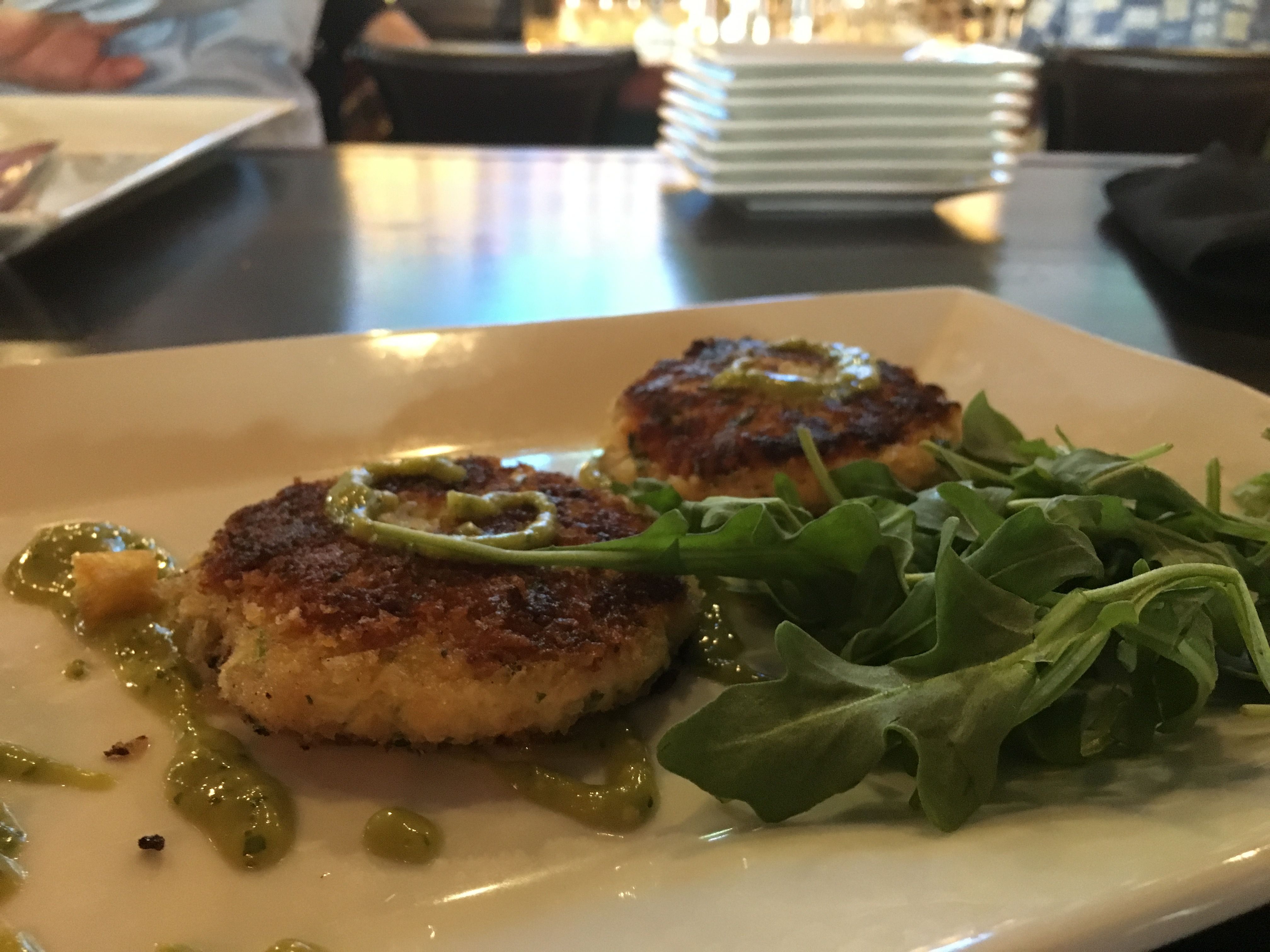 The Peppercorn Chicken Portobello tossed and served on top of some of their house made pasta in a green peppercorn brandy cream;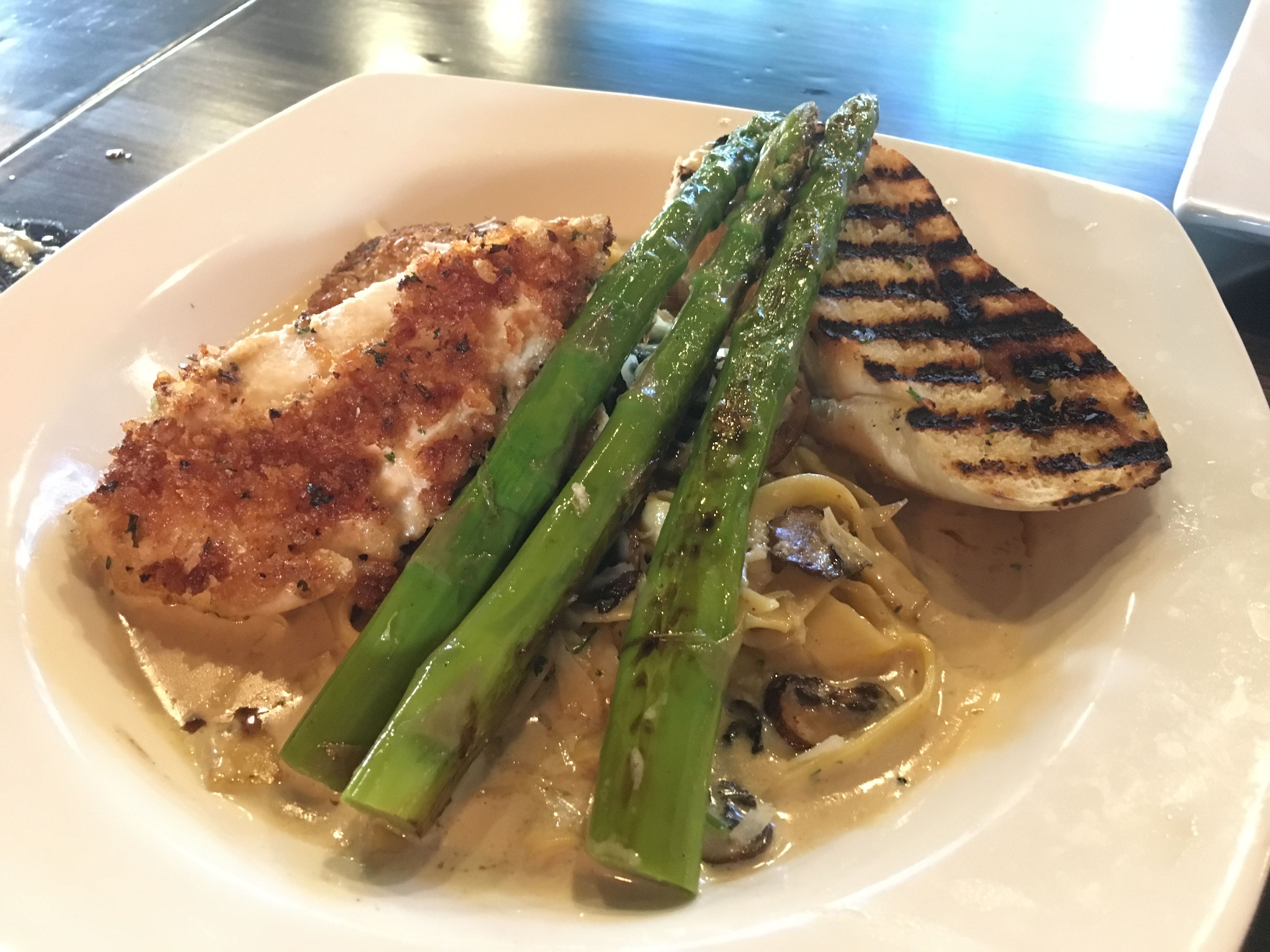 Their Manhattan Sirloin which comes wrapped in pork belly and served with crab cake stuffed shrimp, garlic cheddar mashed potatoes, and green beans;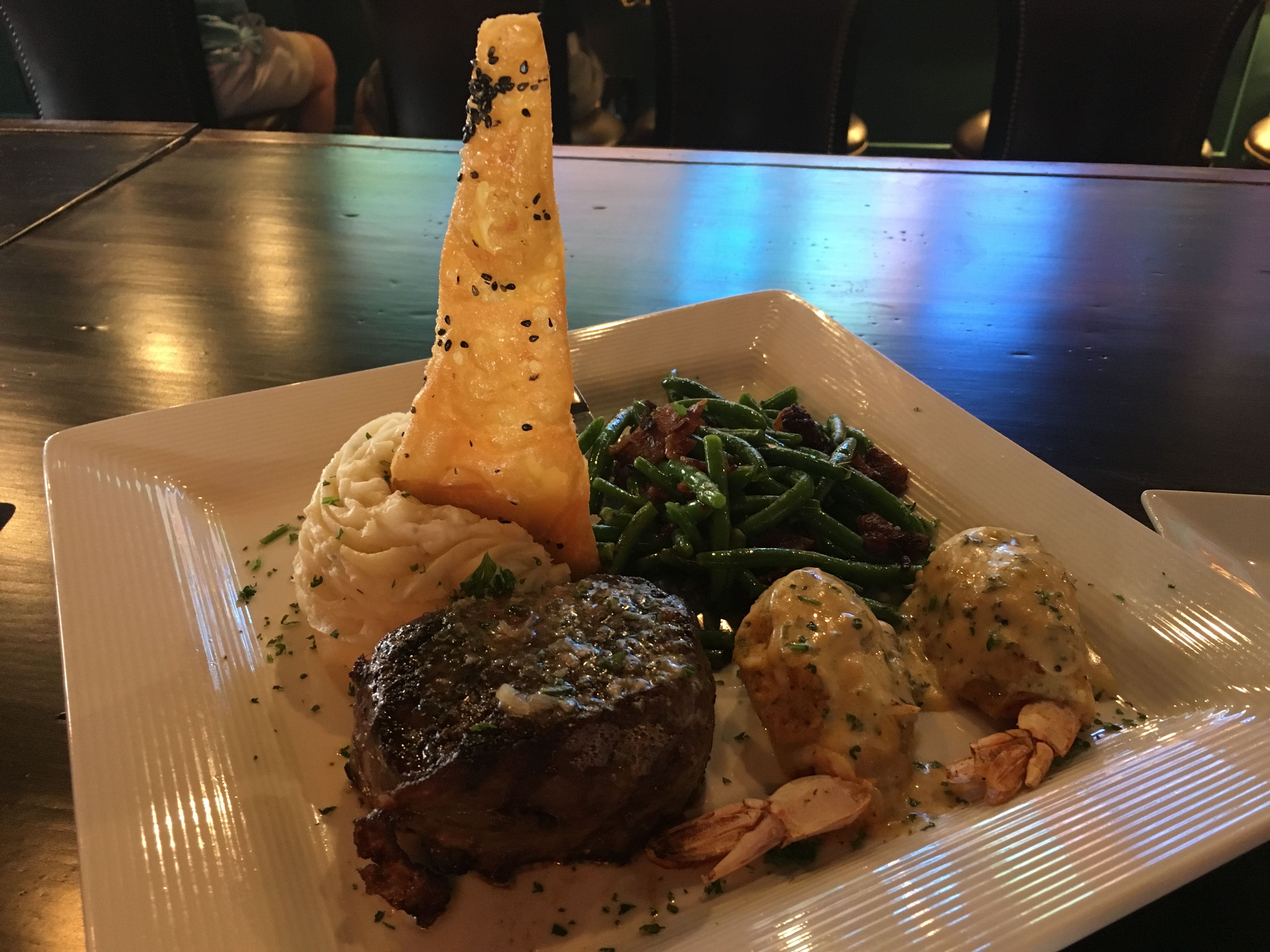 And then, of course, the Rack of Lamb which Chef prepared.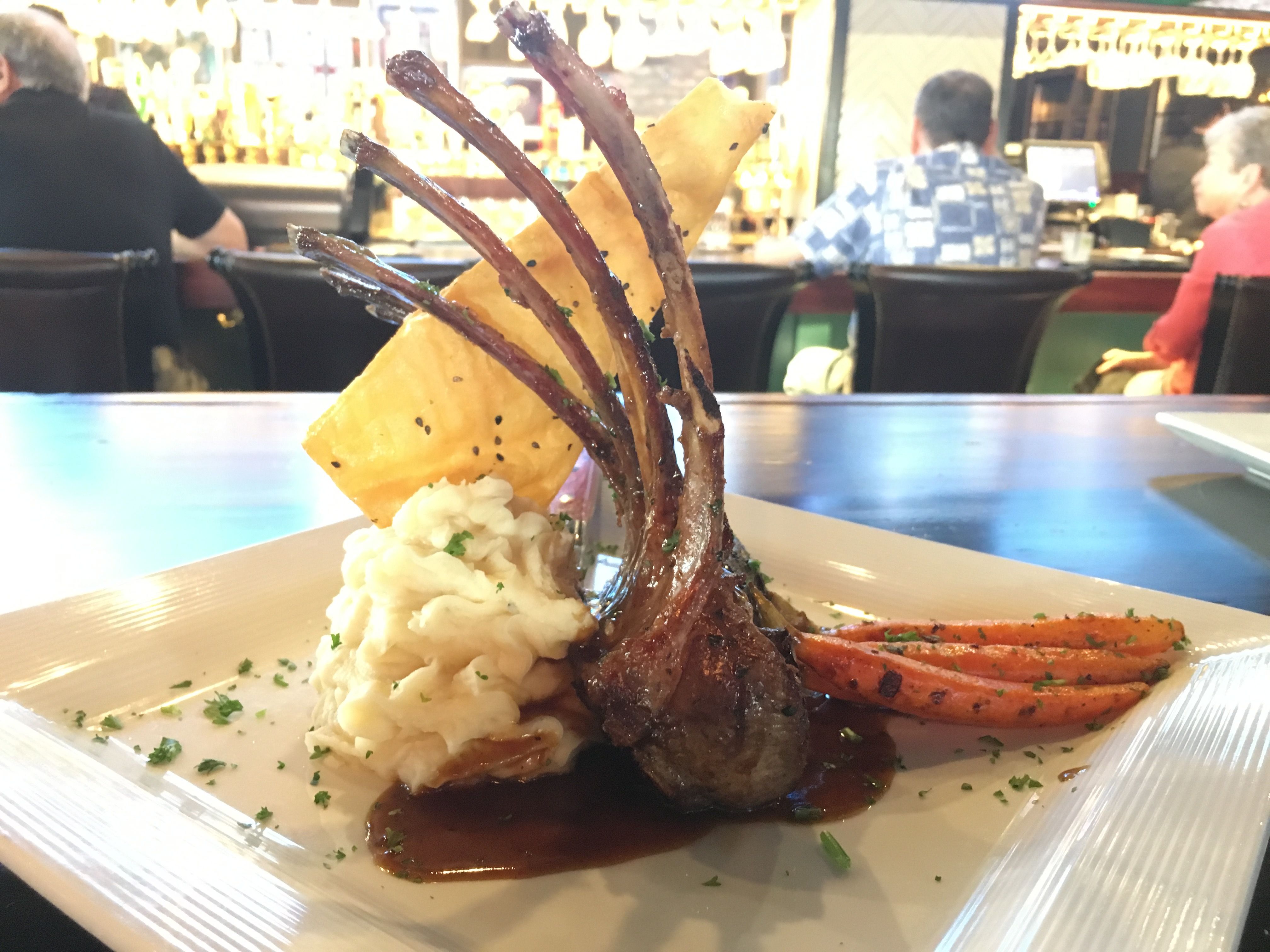 Everything Chef prepared was well-crafted, but our personal favorites were probably the lamb and the crab cake stuffed shrimp.
We finally had to tell Chef, "We're full," but knew we couldn't leave without giving a couple of their desserts a try. So, we sampled a couple of Chef's favorites - Salted Butterscotch Creme Brulee and the Shoal Creek Bread Pudding served with fried bananas foster. You all know how passionate I am about creme brulee's and Chef Flor's was delicious! And even more impressive - his Bread Pudding might have even been even more delicious than the creme brulee! The perfect end to a perfect meal.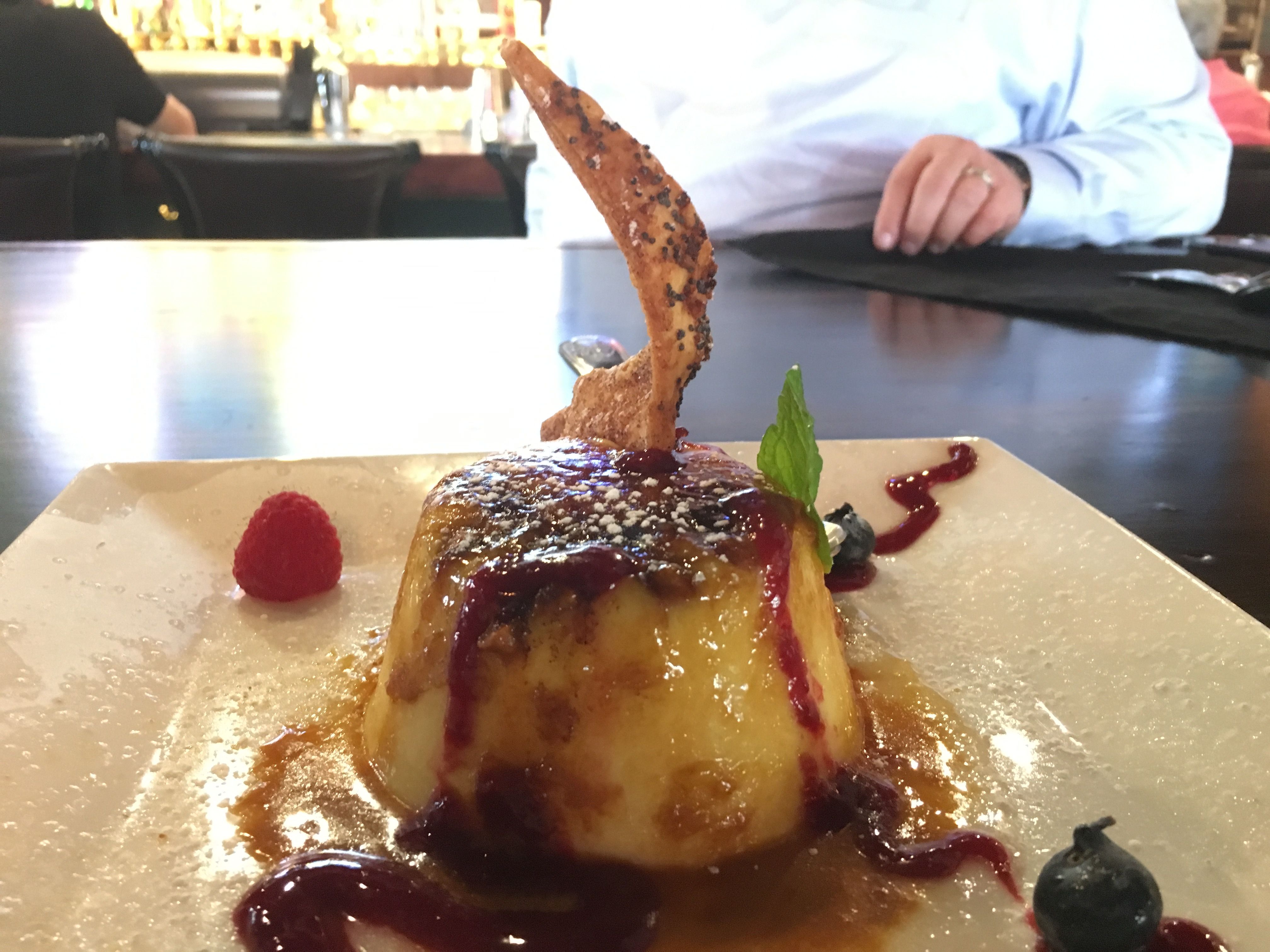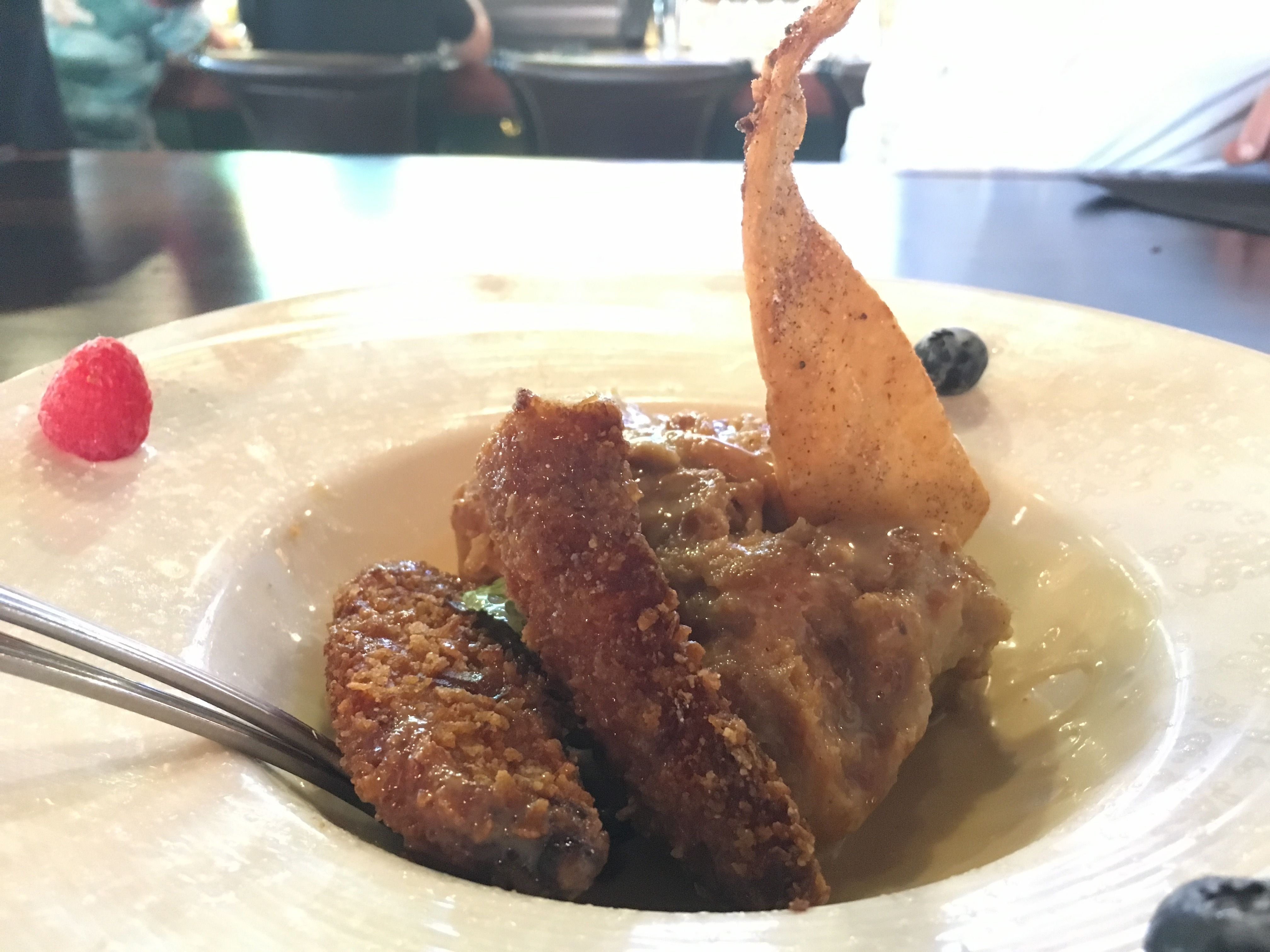 Shoal Creek Tavern has an incredible range of options on their menu - so whether you want to come in for a salad, a sandwich, or something heartier like their rack of lamb, you can't go wrong!
The goal of Jim, Chef Flor, and their entire staff is for you to receive a warm welcome, a memorable meal with great food and drinks, and a fond farewell. And that's exactly what we felt while we were there!
*Shoal Creek Tavern is located at 1701 Shoal Creek Dr, Highland Village TX 75077.