Jay Around Town: DATE CHANGE for Grand Opening of Lakeside DFW's Sunset Point
Due to anticipated rain tomorrow, Lakeside DFW has decided to move up the Grand Opening Celebration for Sunset Point to TONIGHT, March 8th from 5:30-6:30pm. The festivities will include live music and beverages.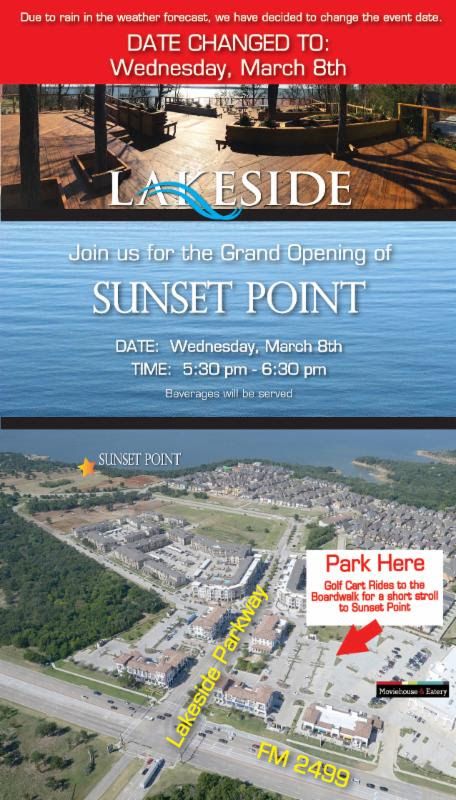 There is still lots of construction happening at Lakeside DFW, so those wanting to attend the Grand Opening are encouraged to park at the Moviehouse & Eatery where golf carts will provide rides to the Boardwalk.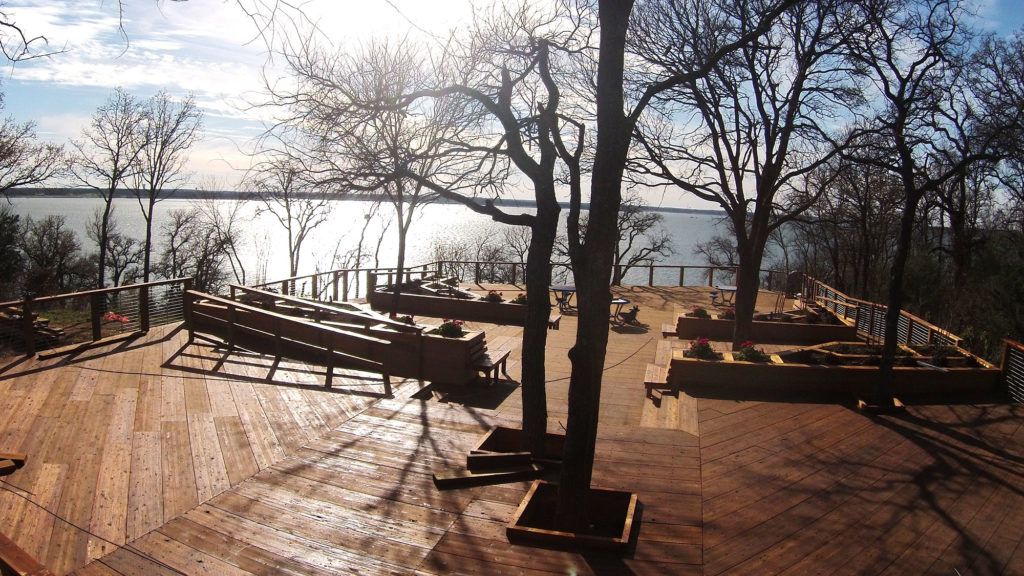 Sunset Point is a 6,000-square-foot deck located at the south end of the quarter-mile-long Lakeside Boardwalk where visitors will be able to take in breathtaking views of Lake Grapevine from one of the three levels with plenty of built-in benches and tables and chairs.