Jay Around Town: Our VIP Tour of the Lakeside Tower
Nina, Kari and I got to do something really cool this morning. We were able to take part in a VIP tour of the Lakeside Tower at Lakeside DFW! Hard hats, safety vests and all!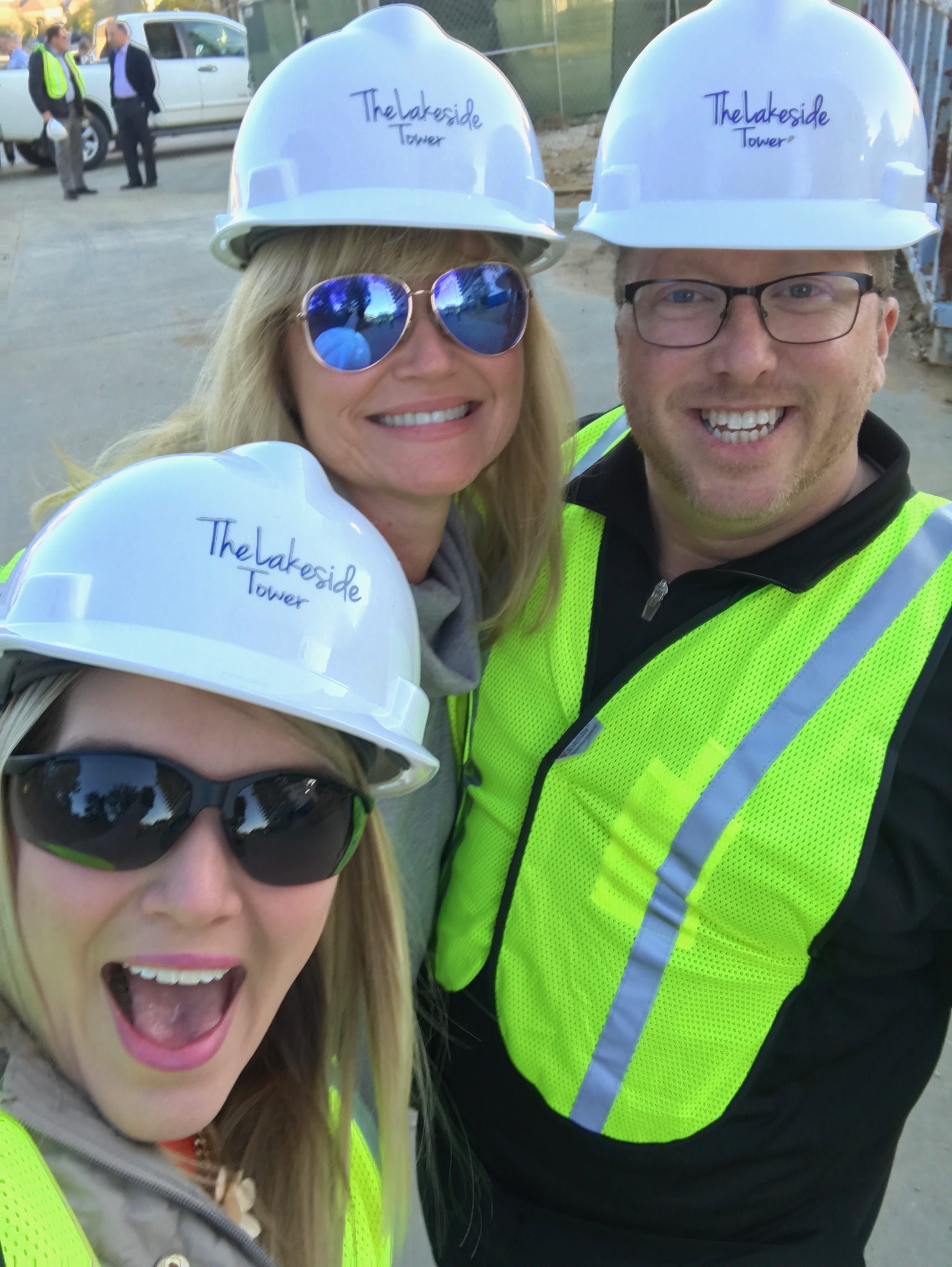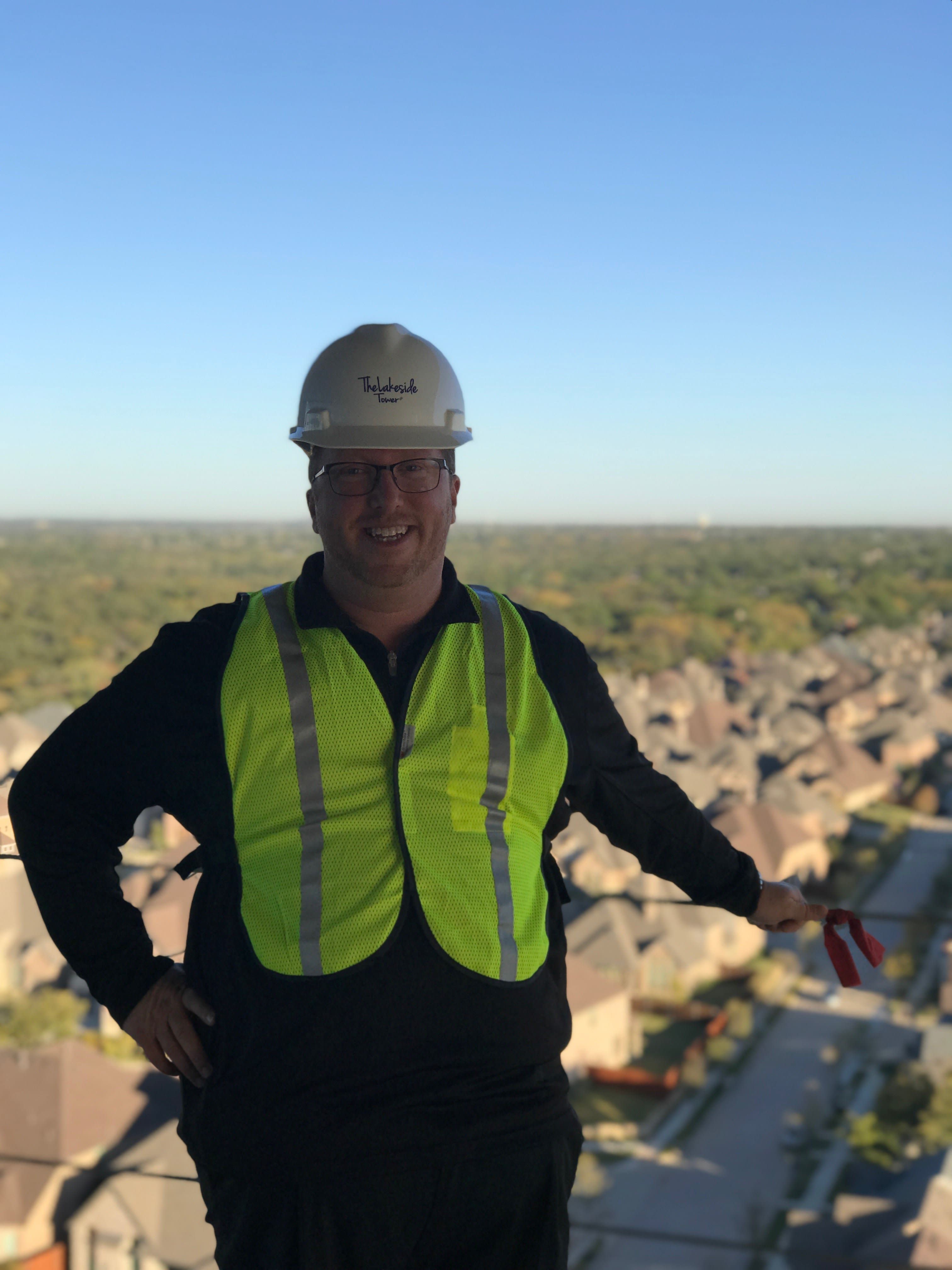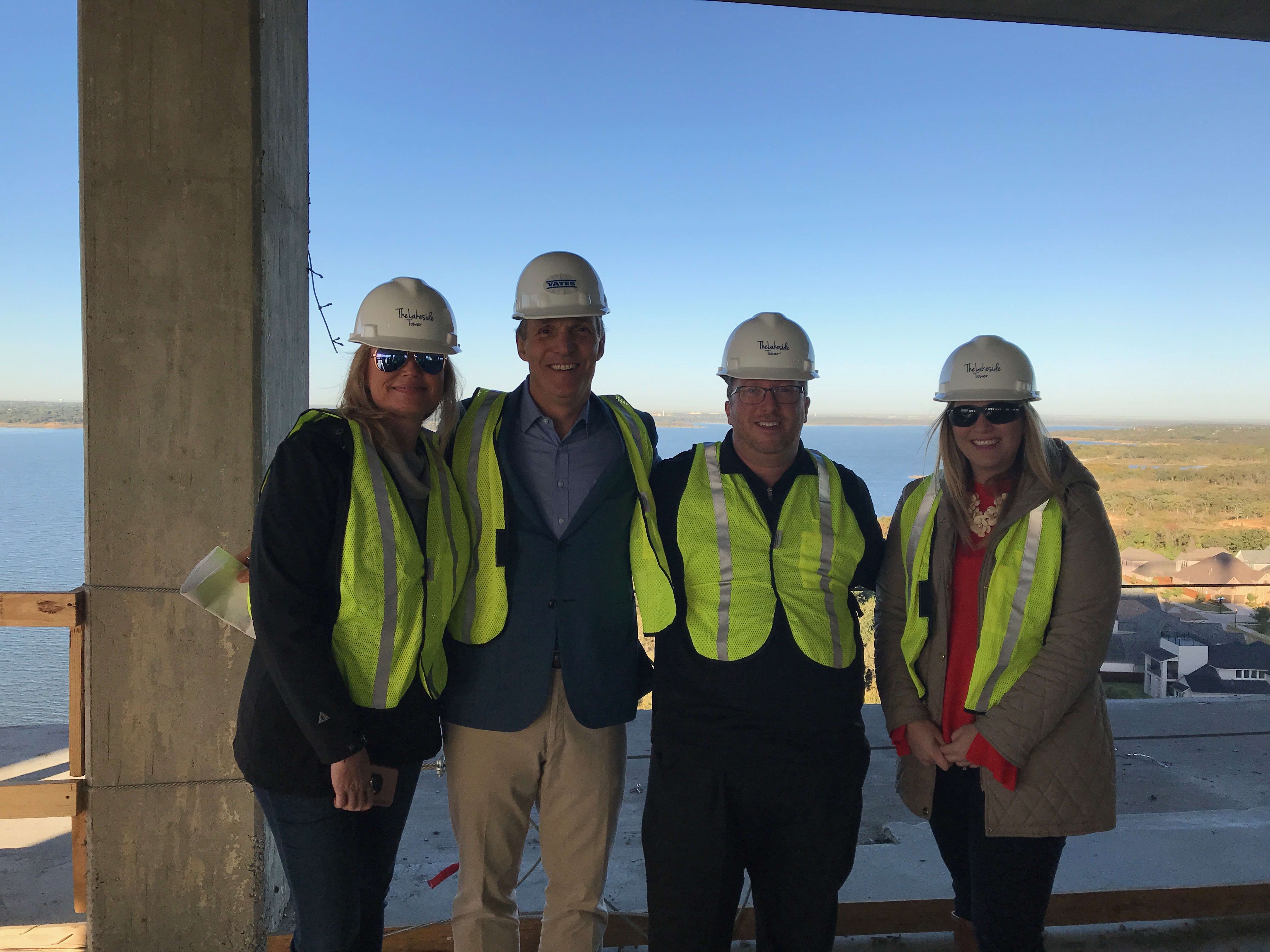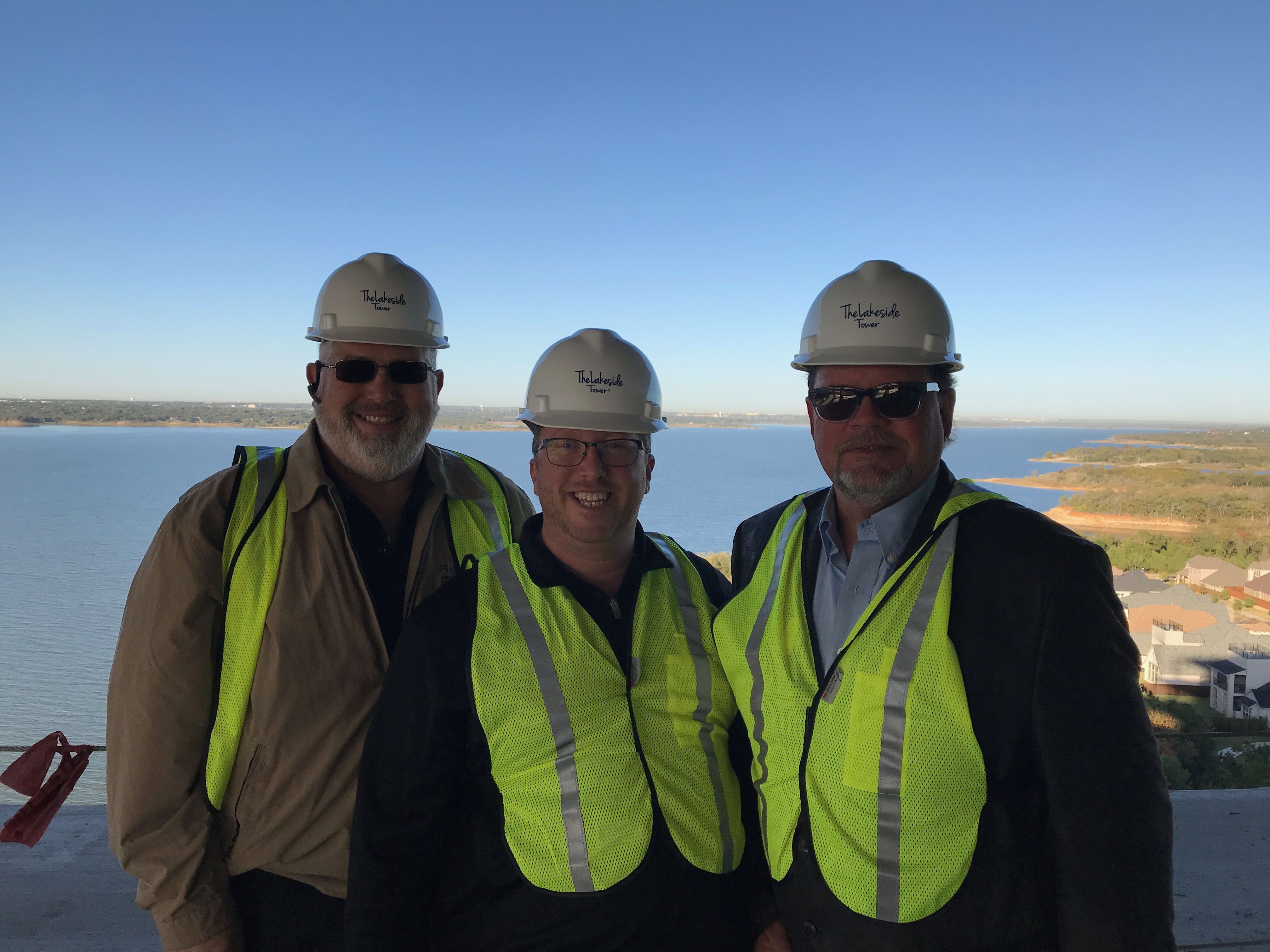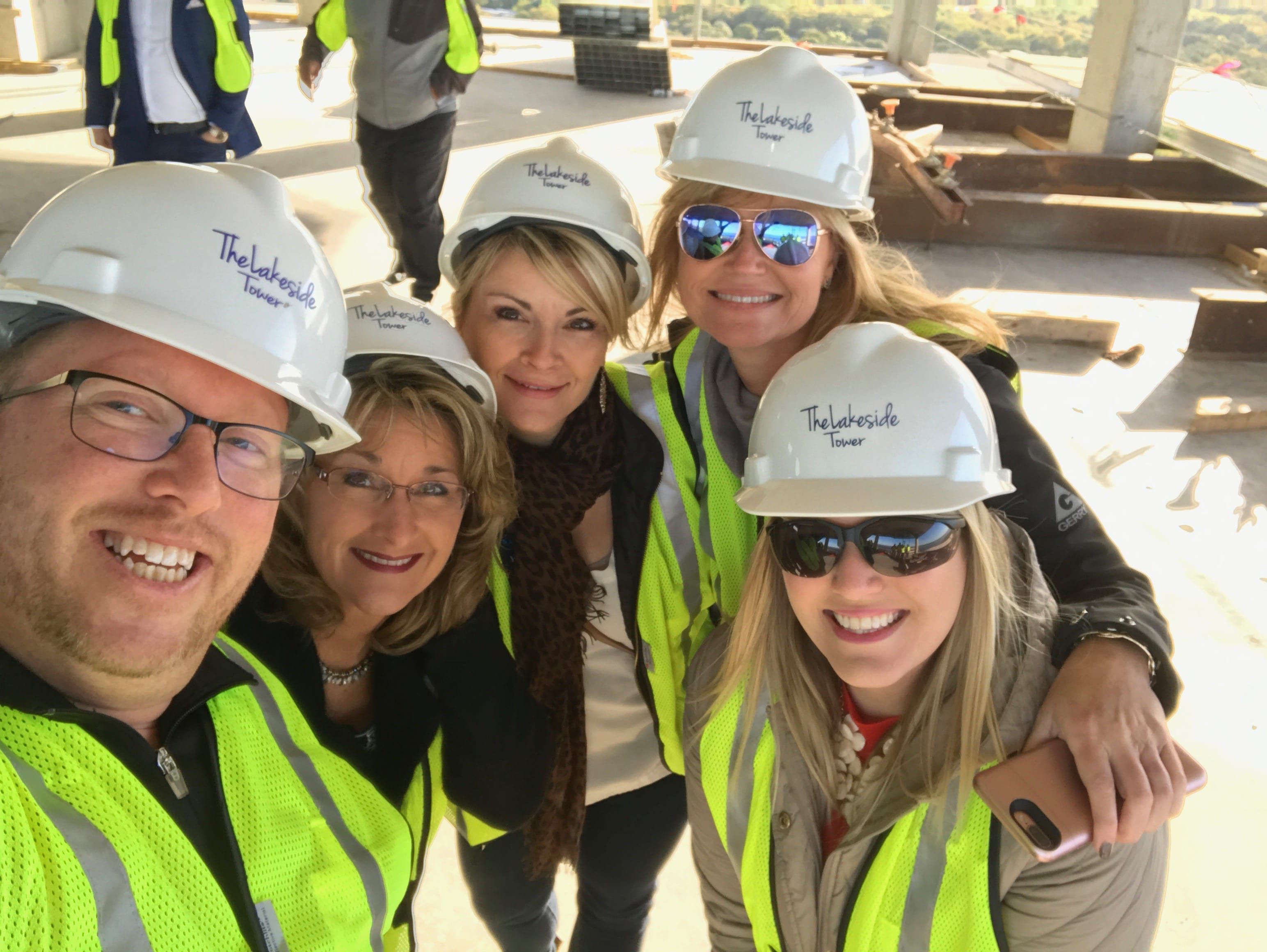 We rode the construction elevator up to the 14th floor which offers incredible views of Lake Grapevine, Lakeside DFW, and you can even catch a glimpse of downtown Dallas from up there!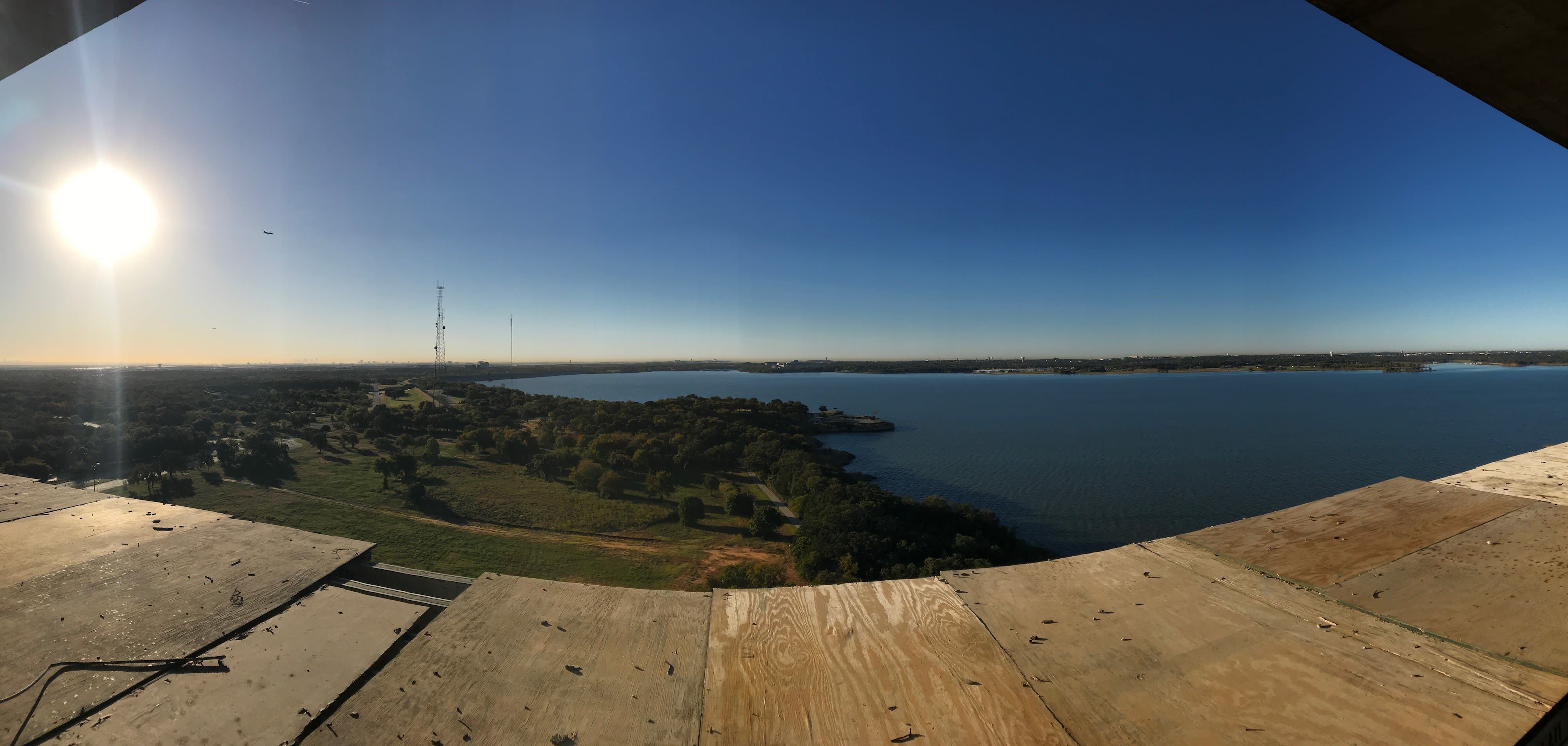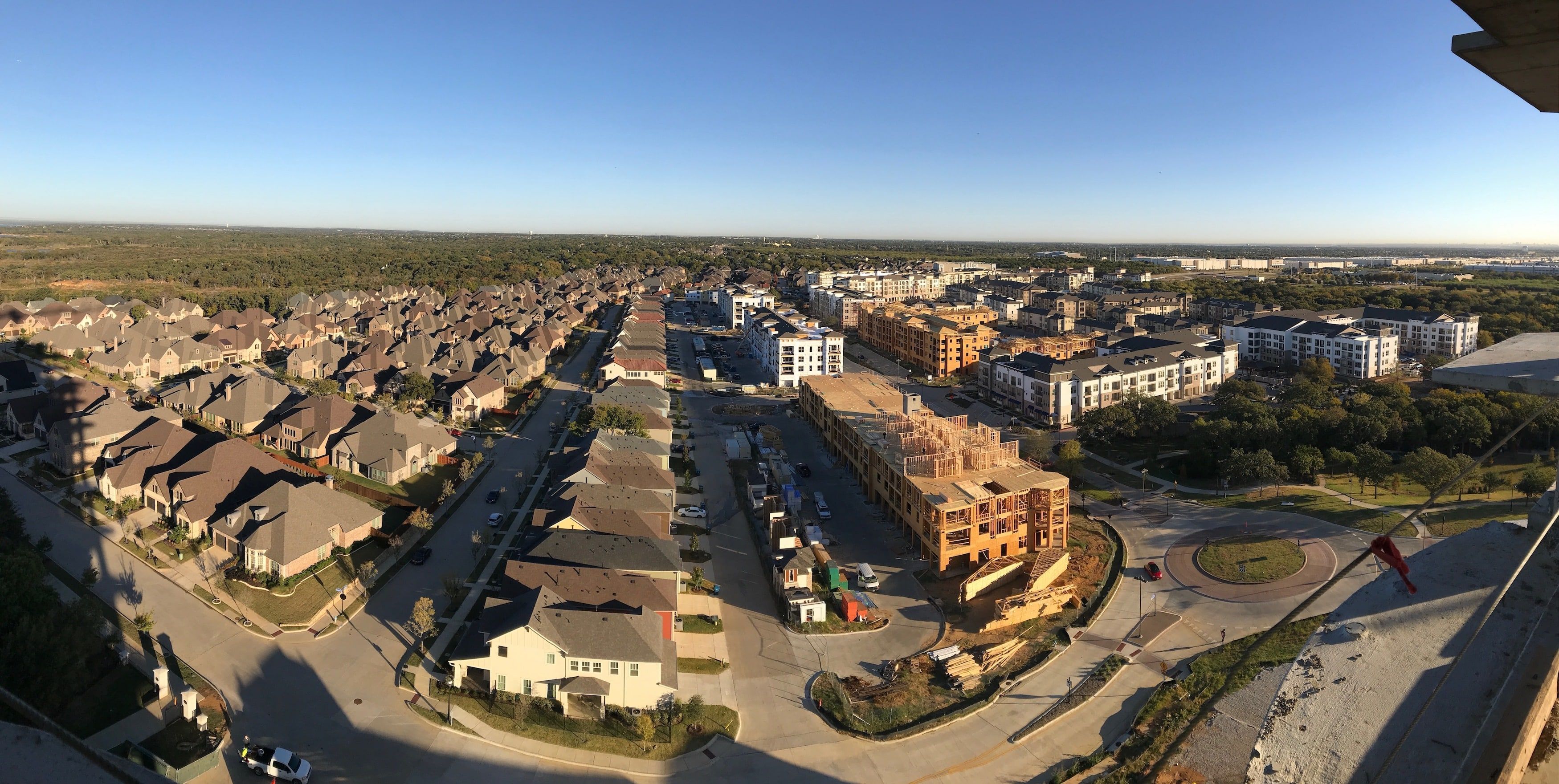 They just finished pouring the last floor of the tower, so work will soon begin on finishing everything out. They still anticipate that the tower will be completely finished by next October, but are hoping to get the first residents moving in starting next summer.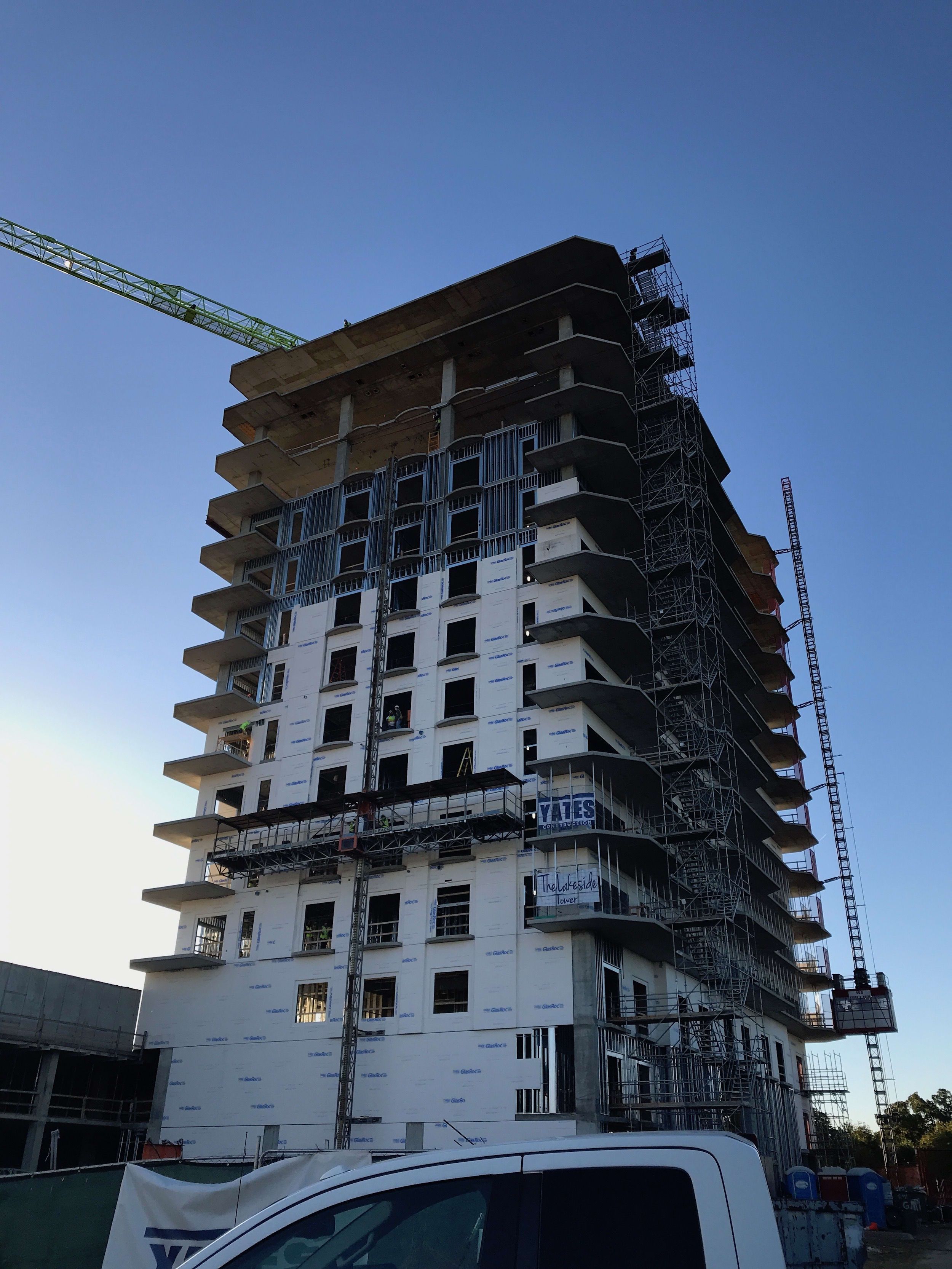 We learned that Lakeside Tower is currently about 60-65% sold, which means there are still about 20 units up for grabs!
If you want to be one of the lucky someones who can make the Lakeside Tower their next home, click here for more information on floor plans, amenities, etc.
We would love to take any of you who are interested in purchasing a condo on your own private tour, so contact us to get that set up!