Advantages of Hiring a Real Estate Agent This Fall
The air is full of the smell of pumpkin spice lattes. And mosquitoes. The air is full of mosquitoes right now. But with Fall comes the start of wrapping up those 2018 goals. And if selling your house or buying a new one was one of your goals, here are some of the advantages of hiring us as your real estate agent this Fall.
#1: We'll help list your home at the right price.
Pricing your home is kind of like trying to hit the bullseye on a target - it takes skill and understanding of many factors. We have access to market statistics, pricing history, comparable prices in the area, and much more. And more importantly, we understand all of that information because, well, that's our job!
Listing your home at the right price is going to set you up for a shorter time on market, and therefore a faster move in general. We know how important timeliness and speed is during this time of year.
#2: Our marketing strategy will get your home more buyer exposure.
Our clients love working with us largely because our proven marketing strategy is perfectly crafted to get the maximum number of eyes on your home. We use a combination of Facebook and email marketing (along with several other tactics) to make sure that when we want people to know about your home - they know.
And while you may not think there are many buyers at this time of year, there are! And the buyers who are looking are serious because they want to get into their new home before the holidays hit.
#3: You'll have more than 35 years of combined real estate experience at your disposal working with our team.
I'm celebrating my 25th year in real estate this year - plus you'll have the experience of all our other team members on your side. We take our jobs seriously and believe in concierge service and constant and reliable communication for our clients. Our number one goal is to make sure that you're happy with our service and continue to feel comfortable working with us in the future. In short, we have tons of experience and have your best interest in mind.


#4: We'll help prep your home to go on the market.
We know the importance of curb appeal and staging (and here are some blog posts to prove it: 12 Ways to Increase the Curb Appeal of Your Home & 6 Home Staging Tips from a Staging Pro). We have a team of experts and professionals behind us who can help you prep your home to go on the market.
And Fall is a great time to spruce up the outside of your home. Everyone loves Fall and those natural orange hues that come with it and make a house look even cozier.
#5: Let us do the negotiating for you!
Selling a home is personal and can be emotional, so having a professional on your side with the proper training and skills is vital when it comes down to negotiating the numbers. And, to be frank, we're great at negotiating! It's our job after all. We're trained to handle all kind of objects and tough conversations, so let us do the hard part for you!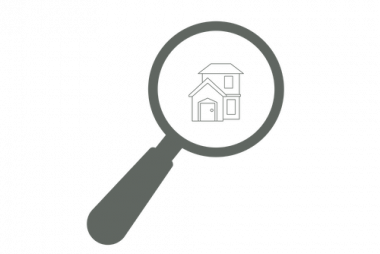 Ready to buy?
Browse homes currently on the market. Get your Home's Value.
Contemplating selling? Here's the first step!