Denton County Giving: Denton County Friends of the Family
In July 2018 alone, Denton County Friends of the Family served 998 clients through their Victim Services Program.
A few weeks ago we had the chance to meet Randi Skinner, Director of Marketing and Development for Denton County Friends of the Family at the Unity in Communities Luncheon where they were named Nonprofit of the Year by the Flower Mound Chamber, Lewisville Chamber and Highland Village Business Association.
We'll be honest in saying that we had heard of Denton County Friends of the Family before, but weren't entirely sure what the extent of the services they offered our local community was. So we were thrilled to get the chance to sit down with Randi this week and learn more about Denton County Friends of the Family's mission and services.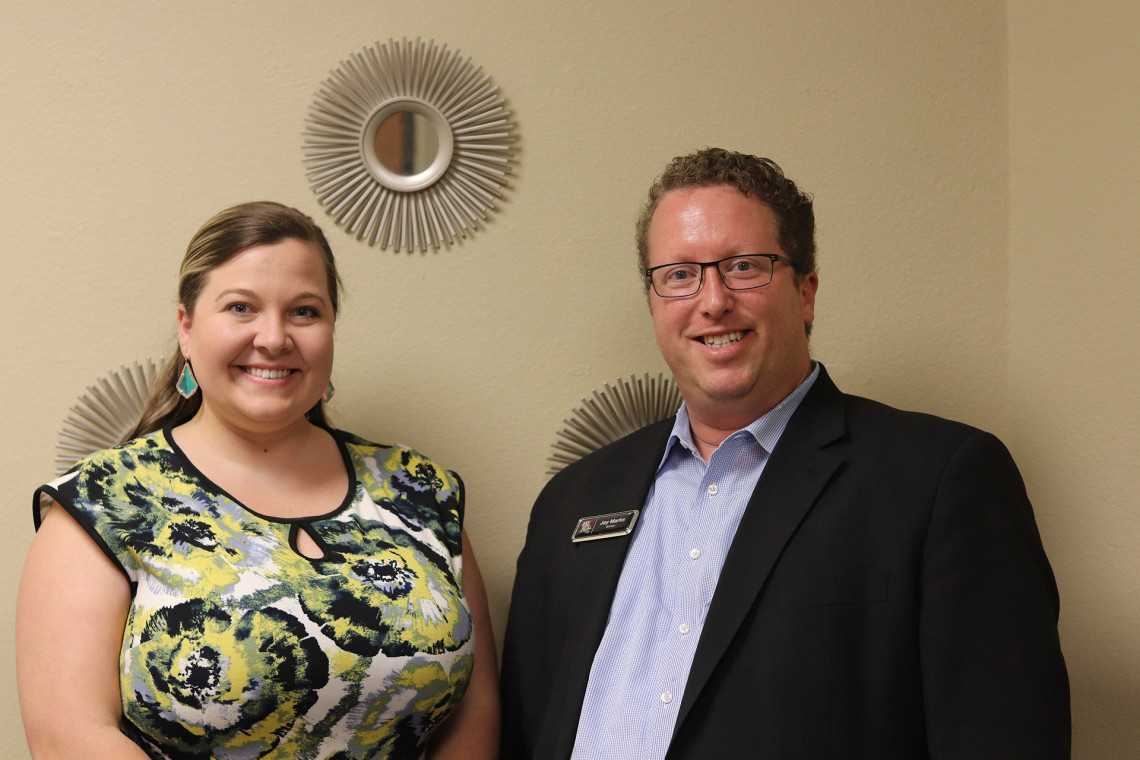 Denton County Friends of the Family was founded in 1980 and began with a staff of two, 32 volunteers, a 900 square-foot shelter and $10,000 in funding. Now Denton County Friends of the Family has 70 people on staff and operate with over $5 million on an annual basis - which sounds like a lot, but when we tell you how many people they're serving, you'll realize how much help they still need.
Their mission is to provide compassionate, comprehensive services to those who are impacted by rape, sexual abuse and domestic violence, while partnering with the community to promote safety, healing and prevention.
They accomplish this by providing comprehensive services for victims at their Outreach Office in Corinth. Those services include: advocacy and case management, court accompaniment, legal services, group and individual counseling for adults, active therapy for adolescents ages 11-17 and play therapy for children ages 3-10.
Denton County Friends of the Family also offers 24-hour crisis intervention and advocacy services including hospital accompaniment.
In July 2018 alone they were able to serve 998 clients who came through their outreach office - whether it was through therapy, legal services, providing them with food and supplies, etc. You may be shocked to hear that number, especially here in Denton County. But what Randi told us is that as our county continues to grow in numbers, so does the need for the services they offer. It has been reported that 1 in 4 women will experience domestic violence in her lifetime - and those are just reported cases. So there is a real need here in our backyard for healing from domestic violence and sexual assault.
Denton County Friends of the Family is also on a mission to make sure the community is educated about relationship violence and sexual assault. In July, they held 91 community presentations at everywhere from schools to businesses to community organizations. Randi told us that the more the community is educated about assault and violence, the more likely we are to prevent it from happening and providing the right support when it does.
So, the question we always ask our local nonprofits when we talk to them is: What can we do to help? Randi stressed the importance of spreading their message and mission throughout our community, but also encouraged those of you inspired by their cause to volunteer or provide donations of gift cards they can offer the victims for things like gas, groceries and clothing.
When you take into account that they're serving thousands of victims every year, that $5 million we mentioned earlier quickly disappears.
Another way to get involved is to participate in their Taste for a Cause "Un-Gala" on September 22 from 6:00-9:00pm. Taste for a Cause will feature live music, food tastings from chefs and restaurants across the County, tastings of spirits and wines in a speakeasy-style venue, and a little auction fun along the way.  Buy your tickets here!
We encourage you to visit the Denton County Friends of the Family website to learn how you can volunteer or what you can donate to help them with their incredible mission to help those affected by domestic violence and assault here in our community.
Donate or Volunteer with Denton County Friends of the Family
Want to Learn About More Amazing Local Nonprofits?
Watch more episodes in our Denton County Giving Video Series.
Watch More Episodes