DFW Area Marathons & 5K's for This Fall
We know there are those of you out there who believe "running is fun..." For you we've curated this list of 5K's, half marathons and marathons happening here in DFW through the month of November.

Saturday, September 21 2019 @ 8:00am - River Walk at Central Park in Flower Mound
Be a part of the second annual Run the River 5K sponsored by Fit Body Boot Camp and hosted by the Cross Timbers Rotary Club. By participating in the 5K you'll also receive a duck adoption and the chance to participate in the Duck Derby.
All proceeds from the event go towards benefiting local nonprofits.

Saturday, September 21 2019@ 7:30pm - Texas Live! in Arlington
This the world's 1st running music festival and it's coming to Texas Live! in Arlington. Experience a music filled course with live DJs, light shows, bubble zones, neon and black lights, and more. After you finish the race, head to the epic main stage after party where you can dance the night away to music from top headliner DJs.
Proceeds from the event support Stand Up to Cancer (SU2C), a groundbreaking initiative created to accelerate innovative cancer research.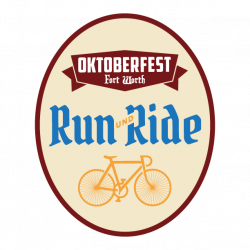 Saturday, September 28 2019 @ 9:00am - Panther Island Pavilion in Fort Worth
Kick off Oktoberfest season with this celebration in the heart of Fort Worth with its 2 cycling and 2 running events. After you finish riding or running you can celebrate at the German festival featuring German food, dancing, games, biergartens, dachshund races, and more! Also, dressing in lederhosen or dirndl is highly recommended!
Proceeds from the races will support the Trinity River Vision Authority which is responsible for implementation of the master plan for the Trinity River in Fort Worth.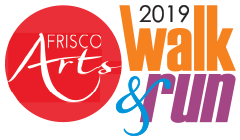 Saturday, October 5 2019 @ 8:30am - Hall Park in Frisco
You can support the Arts at Frisco's Arts Walk and Run happening the first weekend of October. Runners will be surrounded by inspiring, award-winning sculptures of the Hall Collection at Hall Park, and will also feature pop-up music, art, theatre, and dance from the local arts community.
Proceeds from the event benefit Frisco Arts, a nonprofit organization whose mission is to advance the arts through advocacy, outreach and education.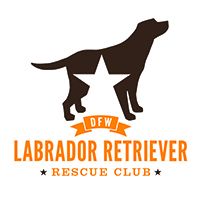 Saturday, October 5 2019 @ 8:00am - Canyon Falls (The Hay Barn) in Northlake
Dress your dogs in costume and head to the 10th Annual Run for Retrievers being held at Canyon Falls this year. You can participate in either the 5K or the 1 Mile Fun Run, both of which benefit the Labrador Retriever Rescue Club.
After the race, enjoy several fun events for the whole family at the Fallapalooza with music, games, food trucks, crafts, and more.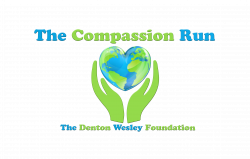 Saturday, October 5 2019 @ 8:30am - North Lakes Park in Denton
The Compassion Run 5K is a fundraising event which benefits the Denton Wesley Foundation, an organization which works to engage, equip, and empower UNT, TWU, AND NCTC students int he work of social justice, compassionate service, and growth.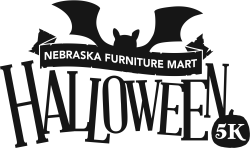 Saturday, October 12 2019 @ 8:30am - Nebraska Furniture Mart in The Colony
It's back again this year! Nebraska Furniture Mart is hosting a festive Halloween 5K where they encourage dressing up and will present awards for Best Costume, Scariest Costume and Funniest Costume.
Proceeds from the event benefit Team Rubicon, a veteran service organization that works to reintegrate veterans back into civilian life.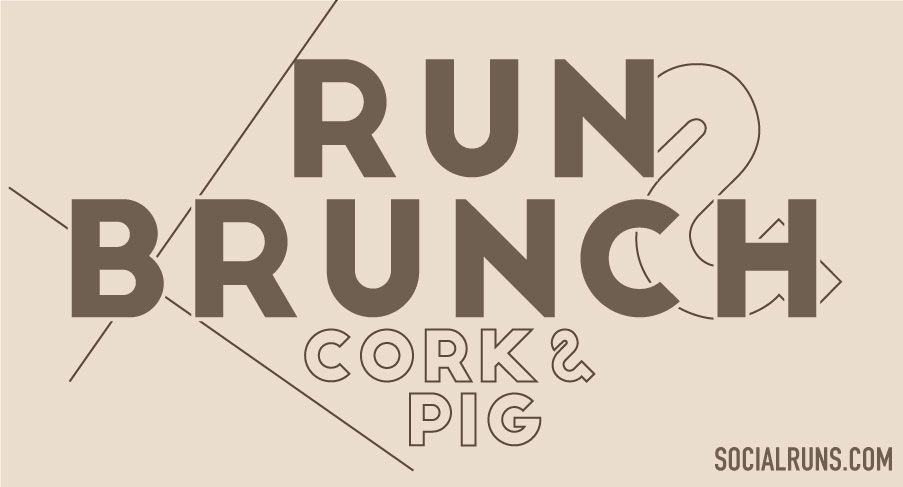 Saturday, October 12 2019 @ 9:00am - Cork & Pig in Fort Worth
Did someone say brunch? Join Cork & Pig for an urban run over the beautiful West 7th bridge and through the heart of Crockett Row in Downtown Fort Worth. When you're finished with your run, sit on Cork & Pig's patio and enjoy some mimosas and banana pancakes brunch.

Saturday, October 19 2019 @ 2:30pm - The Shops at Highland Village in Highland Village
You can "Back the Blue" by participating in this year's TXFallenPD Tribute Event which supports the Texas Police Chiefs Association's Foundation, an organization that provides monetary assistance to families of Texas officers killed in the line of duty.
You can participate in either the 5K or the Citizen Bike Race, plus there will be family-friendly activities back at the Shops including a kids zone, a Touch-a-Truck area, and wellness activities.

Saturday, October 19 2019 @ 8:00am - MISD Multi-Purpose Stadium, 1800 S 14th St, Midlothian TX 76065
This highly-anticipated Midlothian event will benefit the Heroes of Midlothian Foundation this year. Start with the 5K at 8:00am and then stick around with the whole family for the Fall Festival which will have an inflatable Kids' Zone, a food court, a local dog show, and a blood drive.

Saturday, October 26 2019 @ 5:00pm - Toyota of Lewisville Railroad Park, 1301 South Railroad St, Lewisville TX
The Lewisville Glow Run features a fun off-road course with plenty of surprises along the way. Everyone who participates will receive a shirt, medal and two glow products.
After the race, enjoy free admission to the Spooktacular Trails festival where vendors will be providing activities at their booth for the crowd to enjoy as well as kid-friendly haunted houses, carnival games, face painting and a ghostly hayride.

Sunday, November 3 2019 @ 7:30am - Norbuck Park in Dallas
November is where things really start to get serious and many of the half marathons and full marathons here in DFW take place. Kick off the month of running with in the oldest half marathon in Texas as the Dallas Running Club celebrates their 50th anniversary. This event stands as a fixture on the Dallas-Fort Worth racing calendar and is well-attended each year by elite runners, casual runners, joggers, and walkers. Enjoy the scenic lakeside course while preparing for those bigger races later on in the season.

Saturday, November 9 2019 @ 7:30am - Lakeside DFW in Flower Mound
This event benefits a nonprofit near and dear to our hearts, Ally's Wish. This is their Second Annual 5K and Family Fun Day and will honor and celebrate the lives of the moms that Ally's Wish supports. Bring the whole family to cheer you on then enjoy the family-friendly activities, food, and more that you'll be able to find after.

Saturday, November 9 2019 @ 8:00am - Flower Mound High School in Flower Mound
We've participated in this event in the past and it's a great local event held in memory of former Town of Flower Mound employee, Dorothy Walkup, who lost her battle with Multiple Sclerosis in November 2004. Each year Dorothy's Dash raises money to benefit the Lone Star Chapter of the Multiple Sclerosis Society.

Saturday, November 9 2019 @ 8:15am - Stewart Creek Park in The Colony
Start your holidays off on the right foot by participating in the American Hero Run which benefits the American Legion Holley-Riddle Post 21 which assists active duty military and veterans in need. You can sign up for the 10K, 5K, or 1 Mile Run. They encourage runners and walkers of all speeds and abilities to participate in the cause!

Saturday, November 9 2019 @ 4:00pm - Margaret Hunt Hill Bridge in Dallas
If you want to participate in the Trinity River Run's Half Marathon, we suggest you sign up soon! The Sunset Half Marathon is one of the most beautiful courses starting at Margaret Hunt Hill Bridge and then making your way through both old and new Dallas.
This year the race's charity partner is Music Is Our Weapon, whose mission is to apply music as a catalyst to increase quality of life, elevate emotional well-being, and positively impact development.

Sunday, November 10 2019 @ 7:00am - Panther Island Pavilion in Fort Worth
The Fort Worth Marathon is a Full and Half Marathon annual fundraiser to benefit the Run Like a Cheetah program in Tarrant County which is dedicated to ending childhood obesity. Both races will start and end at Panther Island Pavilion.
And for those of you interested in qualifying for the Boston Marathon, this is the fastest, flattest Boston qualifier in North Texas!

Sunday, November 17 2019 @ 7:30am - Toyota Music Factory in Irving
Run along the Campion Trails of Las Colinas in the Toyota Music Factory Half Marathon, 10K or 5K. After you finish your USATF certified course, stay for the post-race party that they claim you won't want to miss.
Proceeds from the race will benefit the Irving Police Association, supporting their police officers and families in time of need.

Sunday, November 23 2019 @ 7:30am - Panther Island Pavilion in Fort Worth
Are you a fan of pumpkin spice? Then this race is for you whether you want to participate in the 5K, 10K or Half Marathon. Participation in this festive race will get you a 1/4 zip Tech shirt, finisher's medal and Avoca coffee tumbler.
And the after party is the perfect way to kick off the season of fun, food, drink, family and friends.

Thursday, November 28 2019 @ 8:00am - Frisco Square in Frisco
Before you eat your heart out on Thanksgiving Day, start the morning off with a run at the 9th Annual North Texas Turkey Trot benefitting The Miracle League of Frisco. There's a 5K, 10K and Miracle Mile, so no matter what level you're at, there's a race for you!
Looking for more fun things to do in DFW?
Get inspired by reading more of our blog posts!
Read Our Blog