DFW Fall 2021 Bucket List
Fall activities are back in full swing this year! There are so many great events, venues, and attractions to check out this Fall so we've made a bucket list so you won't miss out on any of the fun.
If you'd like to hang this bucket list up in your home, feel free to download it here.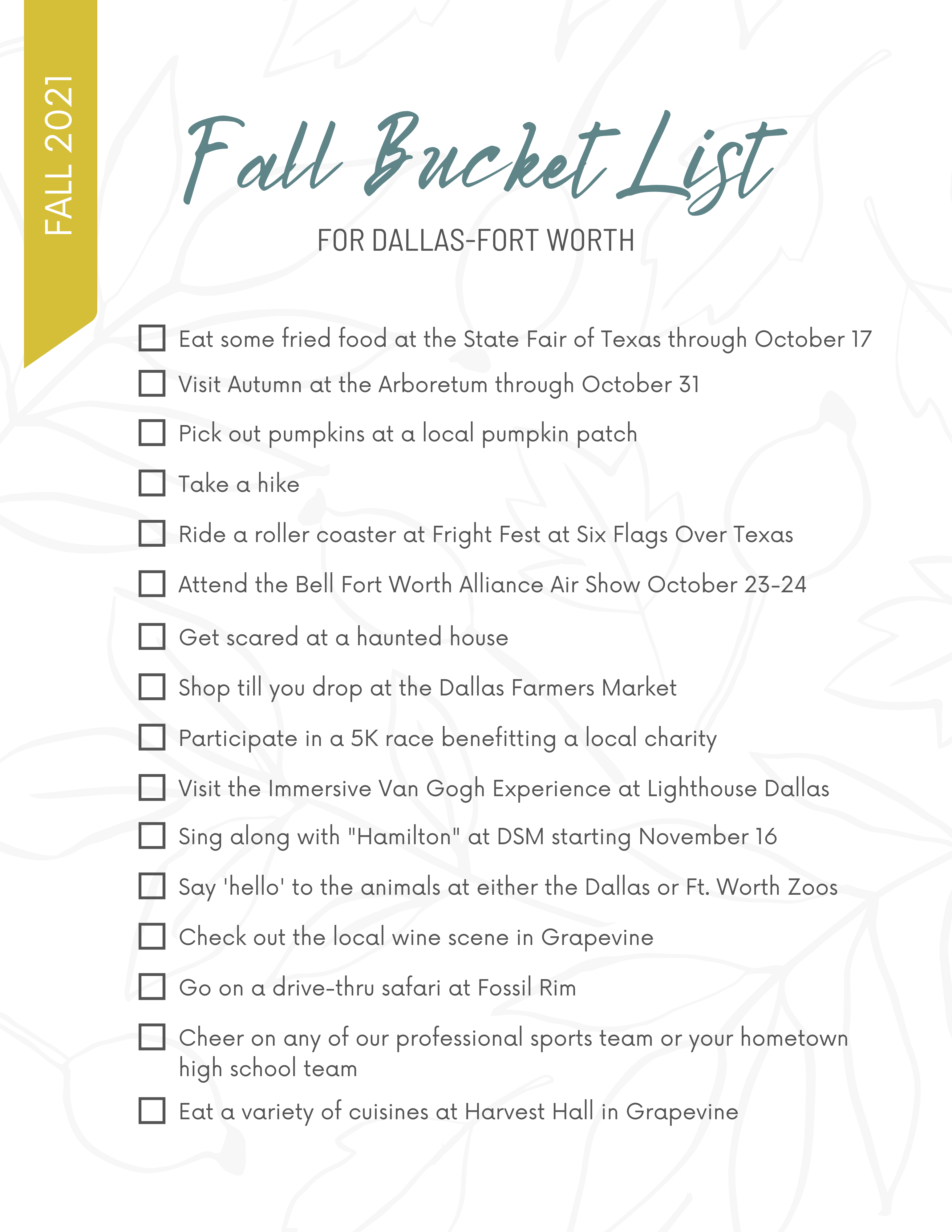 Looking for more fun things to do in DFW?
Get inspired by reading more of our blog posts!
Read Our Blog