DFW Spring 2022 Bucket List
Spring might be one of our favorite seasons when it comes to getting out there and doing stuff around DFW. You can't beat the beautiful Texas Spring weather and all the fun events and festivals going on!
Check out our DFW Spring Bucket List below and feel free to download it below if you want to print it and hang it around your house somewhere.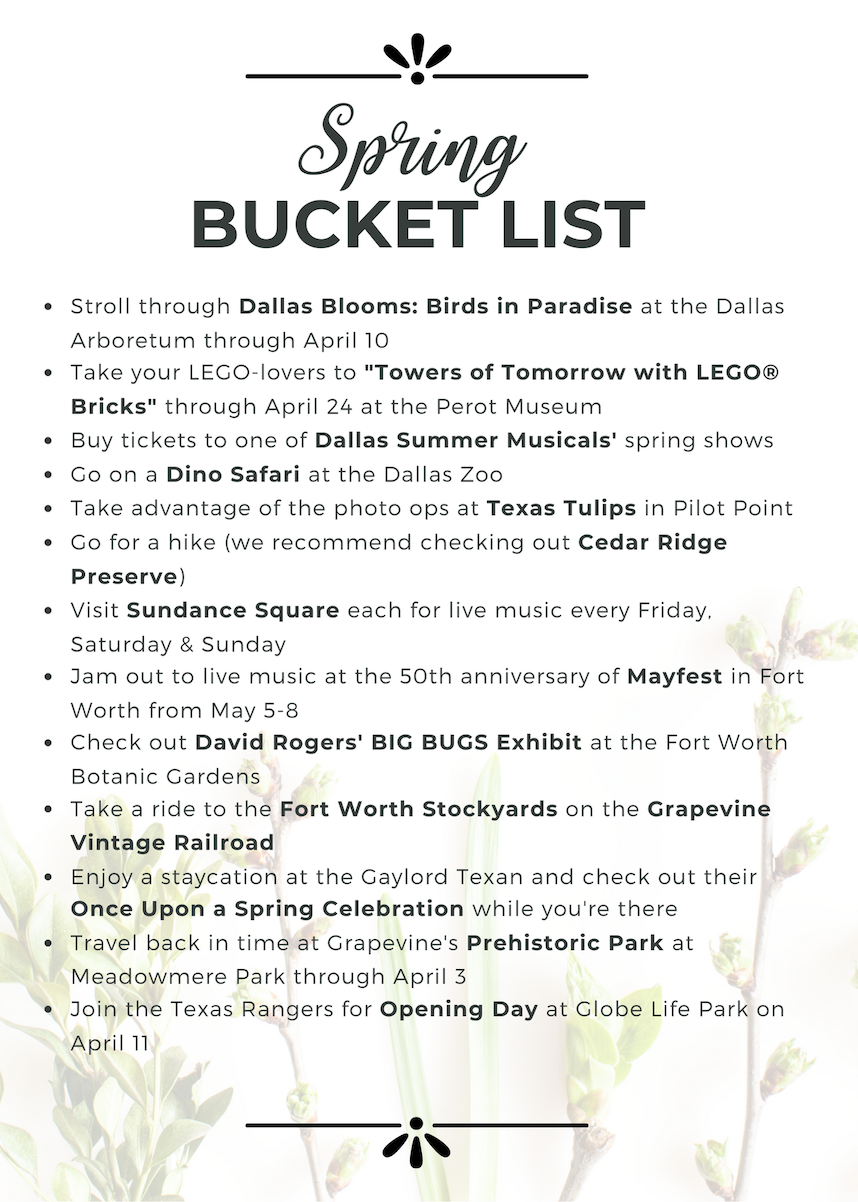 Looking for more fun things to do in DFW?
Get inspired by reading more of our blog posts!
Read Our Blog