15 Things to Do This Spring in Dallas-Fort Worth
Spring in Texas is the best. Wildflowers. Patio weather. Lots of festivals, concerts, and shows happening. If you're looking for things to do in the months of March-May in Dallas-Fort Worth, check out these 15 suggestions.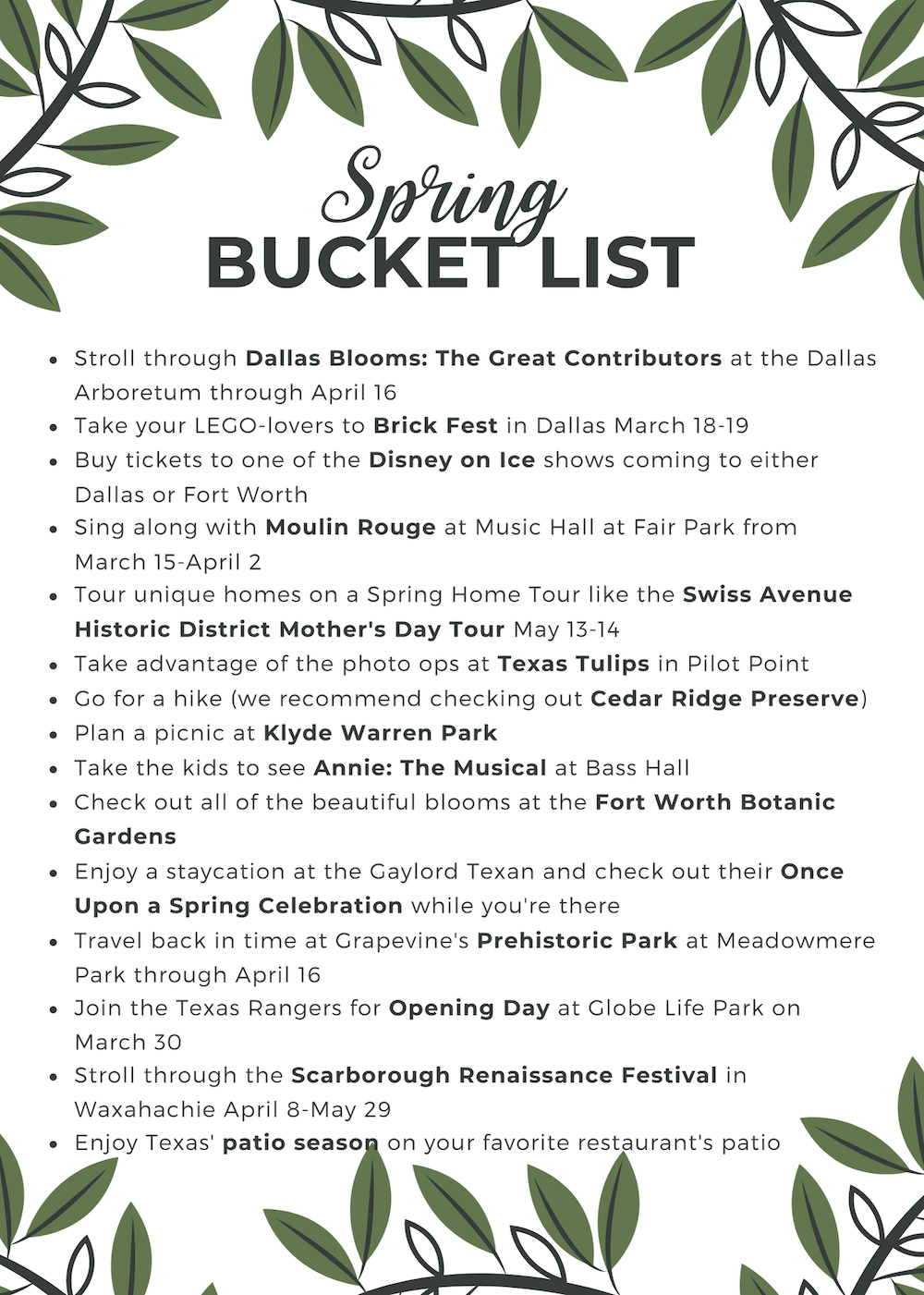 Looking for more fun things to do in DFW?
Get inspired by reading more of our blog posts!
Read Our Blog