DFW Winter 2021 Bucket List
We're optimistic for what 2021 will look like. And while things certainly look different than they did a year ago, there are still several fun activities you can participate in around the Metroplex this Winter.
Download our DFW Winter 2021 Bucket List and feel free to hang it up somewhere you can see it regularly for inspiration!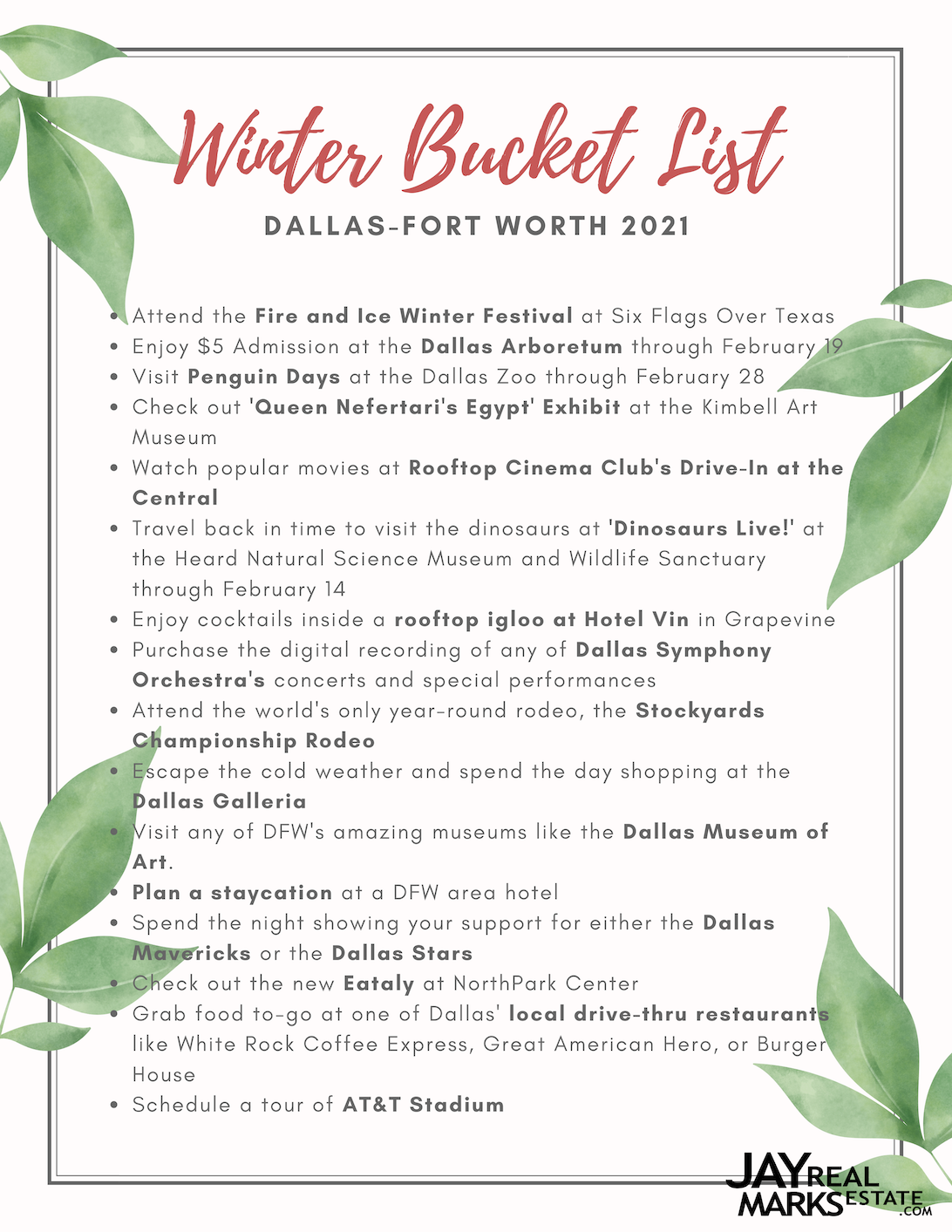 Looking for more fun things to do in DFW?
Get inspired by reading more of our blog posts!
Read Our Blog