Foodie Friday DFW: 407 BBQ
Two years ago, we made our way out to Argyle to visit a small but beloved BBQ spot called 407 BBQ across the street from the Harvest community. Back then, they were making and serving up barbecue from a small trailer. Now Owner Bryan McLarty is operating out of a 4,000+ space in front of Defender Outdoors in Argyle - still serving up the same great food, just in a much larger kitchen (which he and his team are very thankful for).
We're thankful for that too because now instead of having "mac 'n cheese days," they're making up to 80 pounds of mac 'n cheese EVERY day! And are somehow still managing to sell out of it. So, just FYI... it's that good.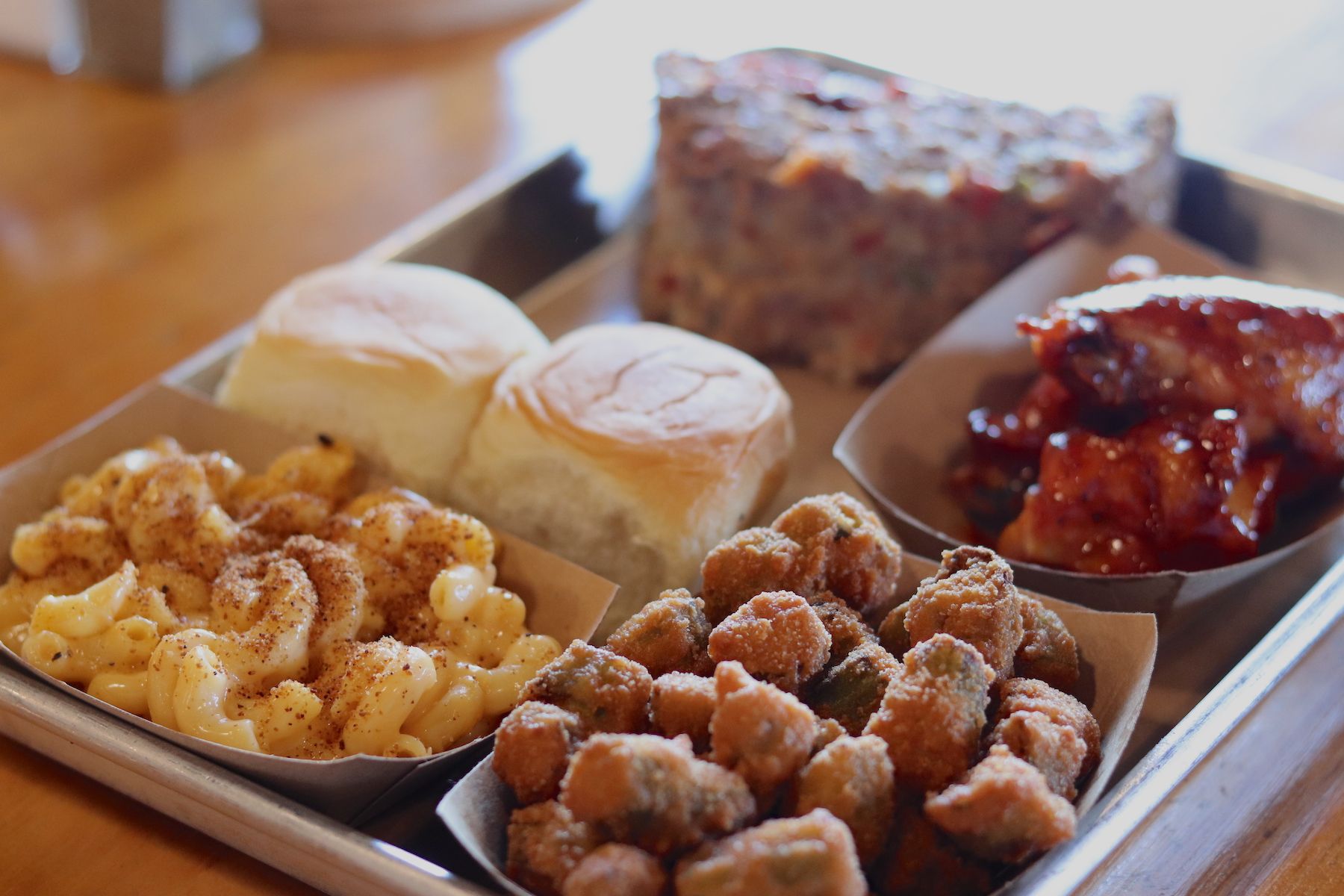 Another item they've been able to incorporate into their regular rotation since moving into their new location is their elusive Brisket Burger, which Bryan calls the chupacabra of their menu because they only make three dozen of these beauties a day! Which means you better be one of the first 36 people to order it! It is worth making sure you get there early enough in the day for. Their brisket is ground in house and is literally melt-in-your-mouth tender.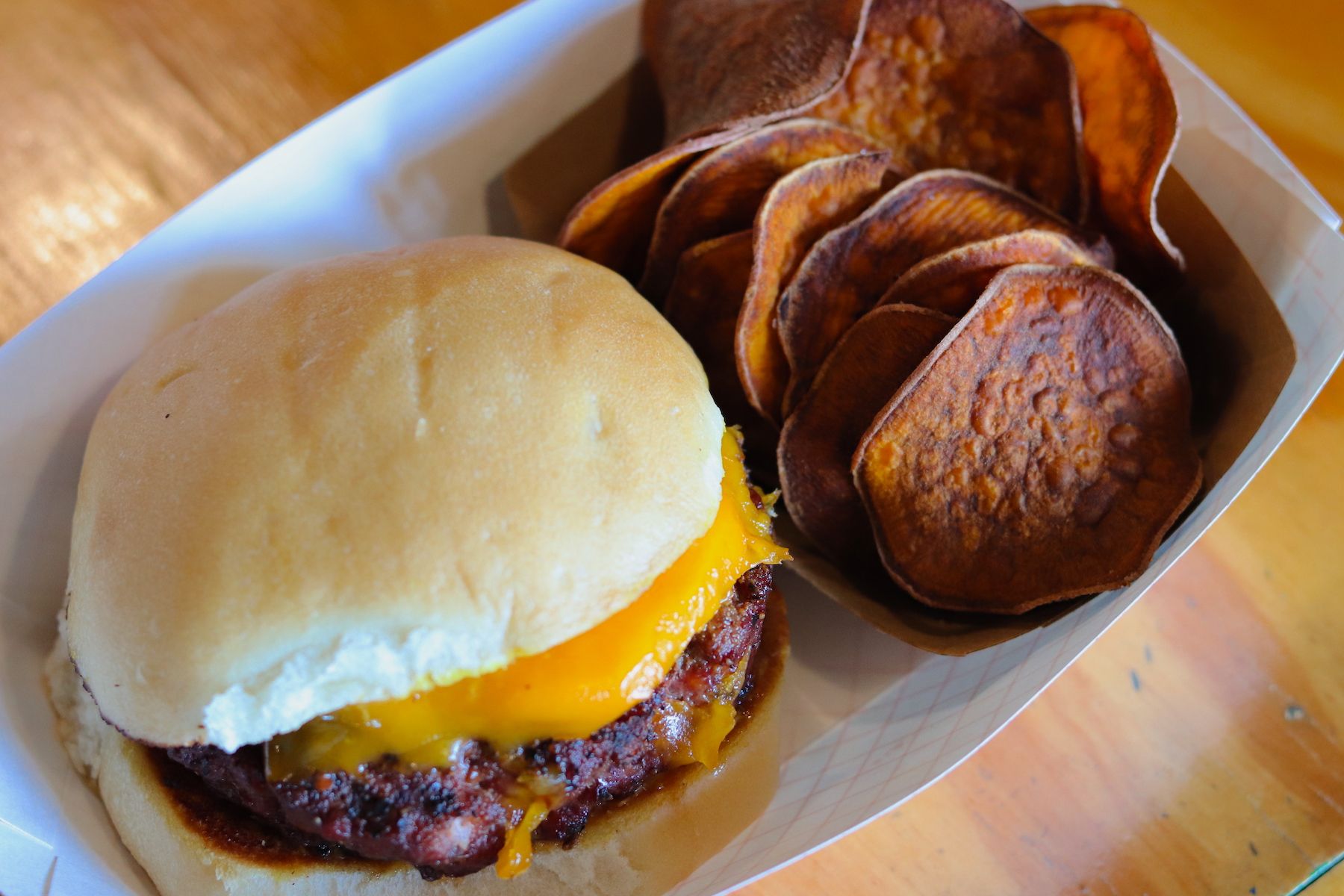 407 BBQ has delicious meats for days. To include: smoked chicken, brisket, pulled pork, and their smoked meatloaf. Our personal favorite? It's got to be their ribs. I always make sure to take POUNDS of these ribs home with me when I visit 407 BBQ. The house made rub they use on these babies is AMAZING.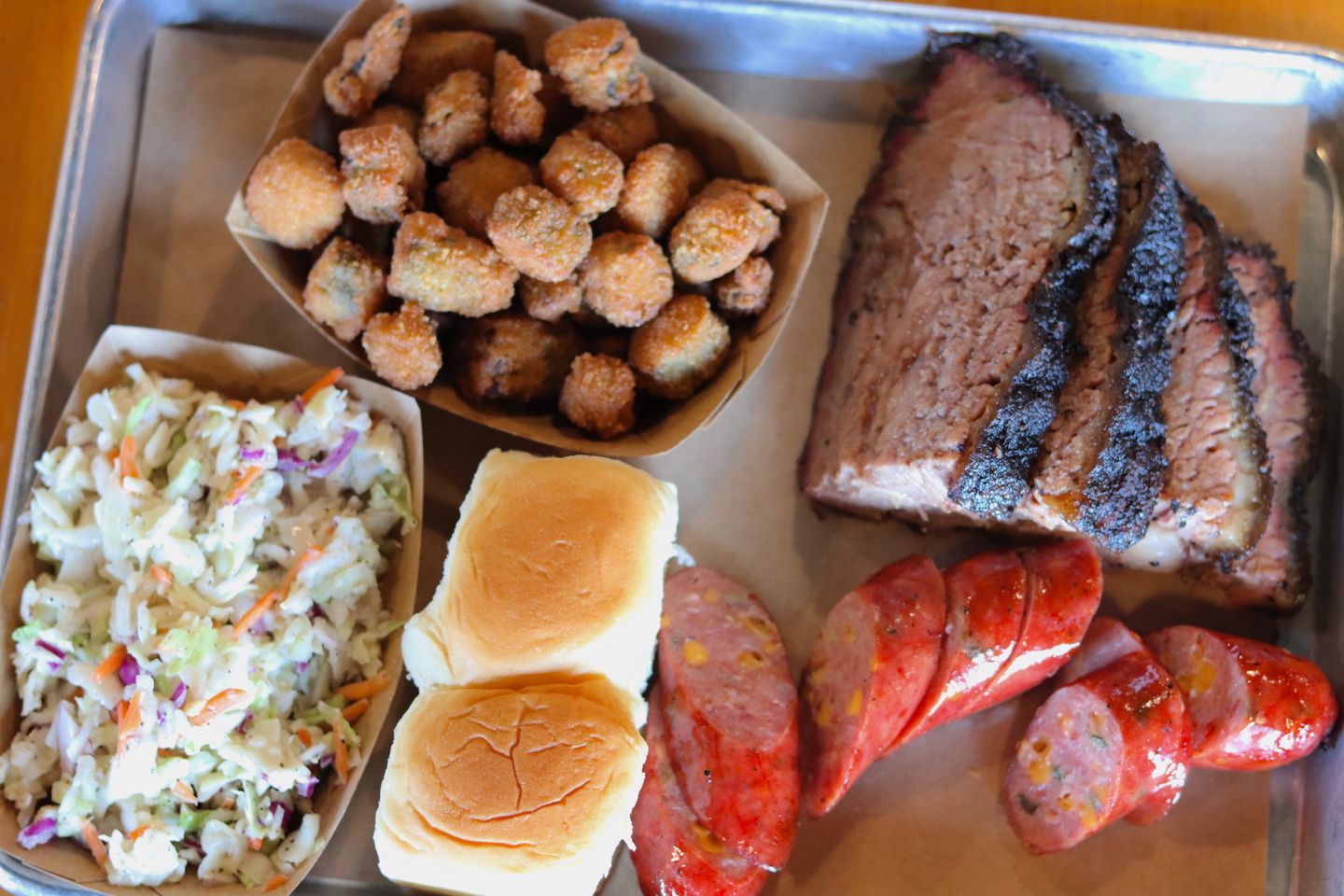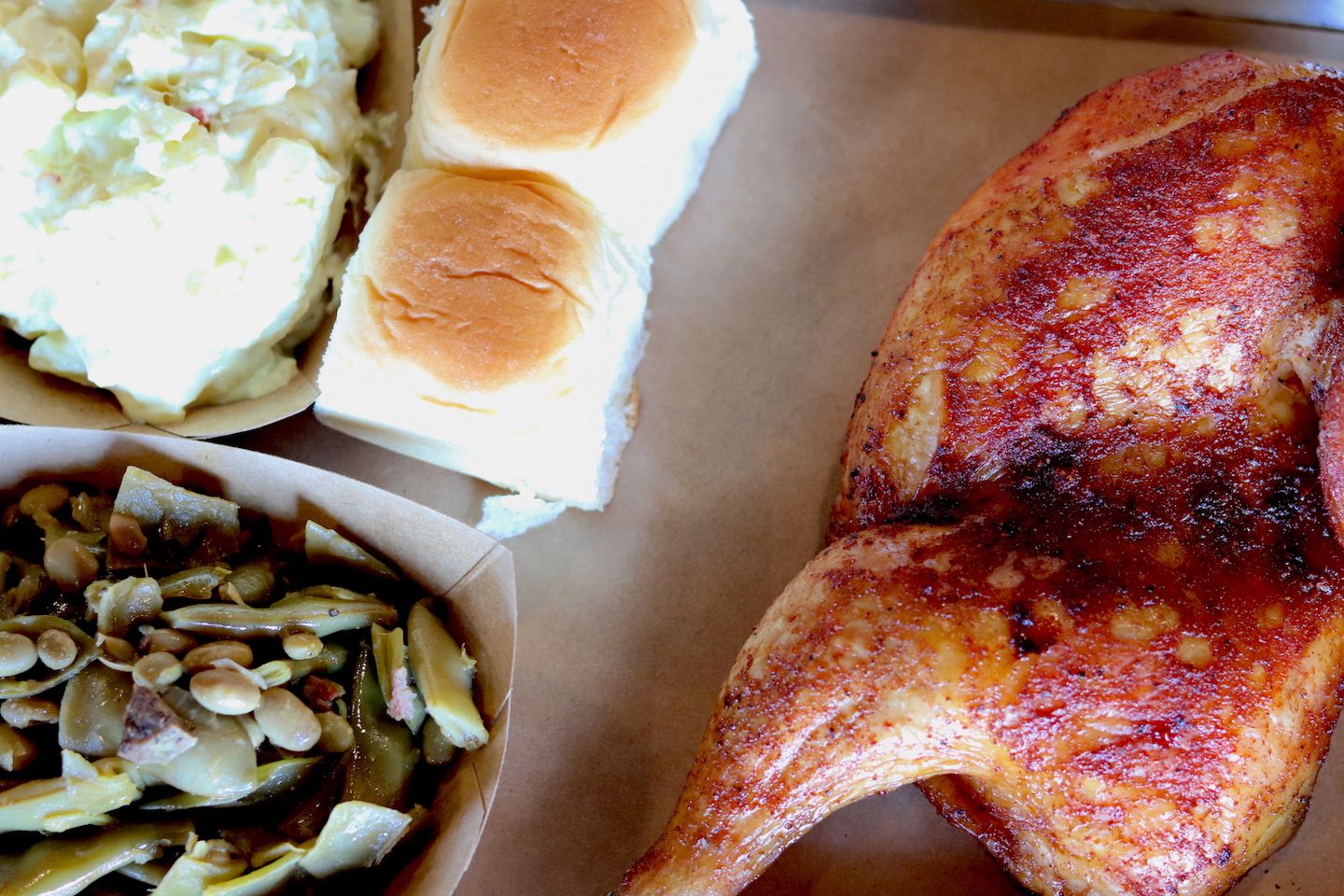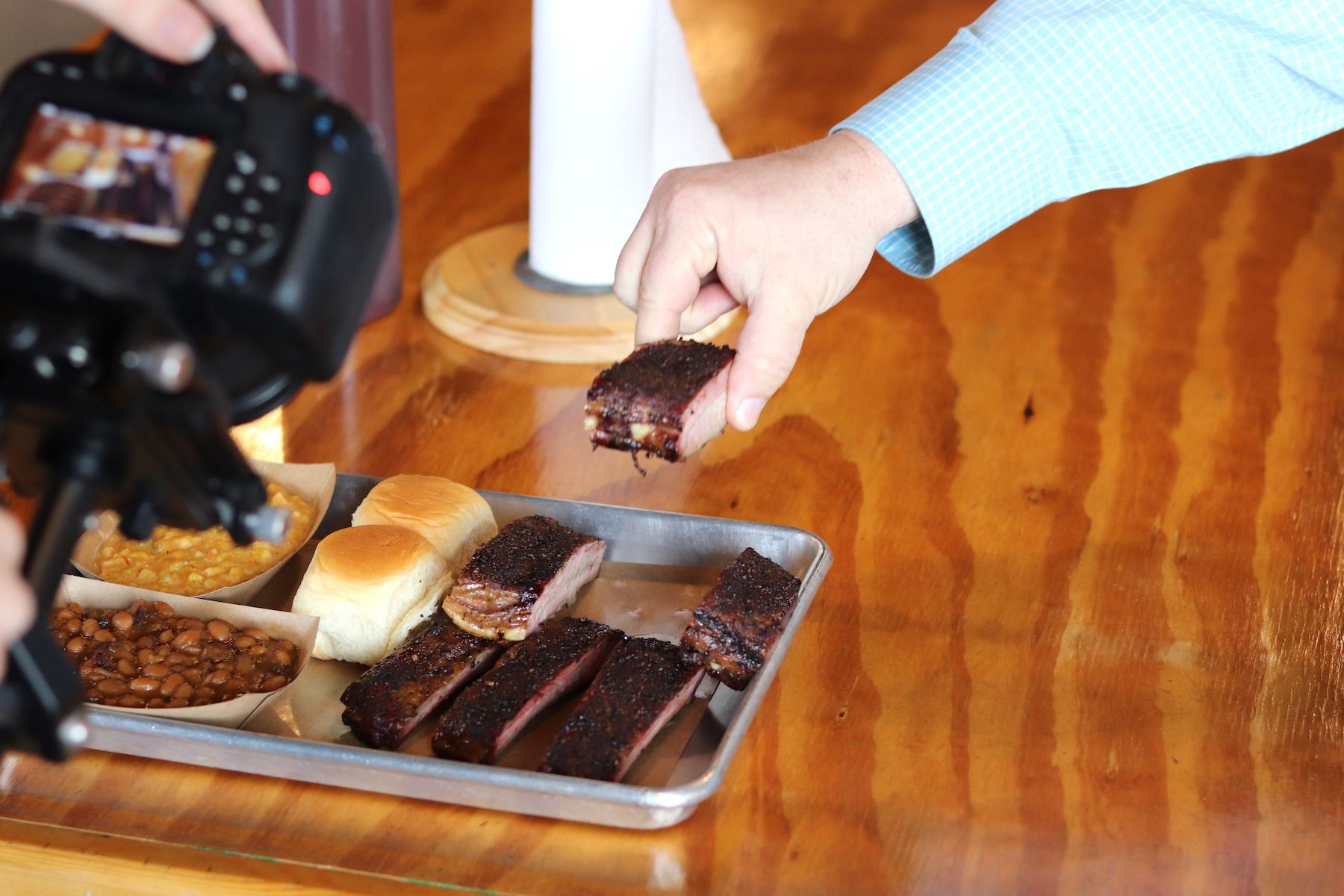 And as if the ribs weren't dessert enough, Bryan's wife is the master at making up some delicious homemade desserts like their apple and peach cobblers and Grandma's Banana Pudding. The Peach Cobbler and Banana Pudding are our personal favorites, but you really can't go wrong no matter which one you choose.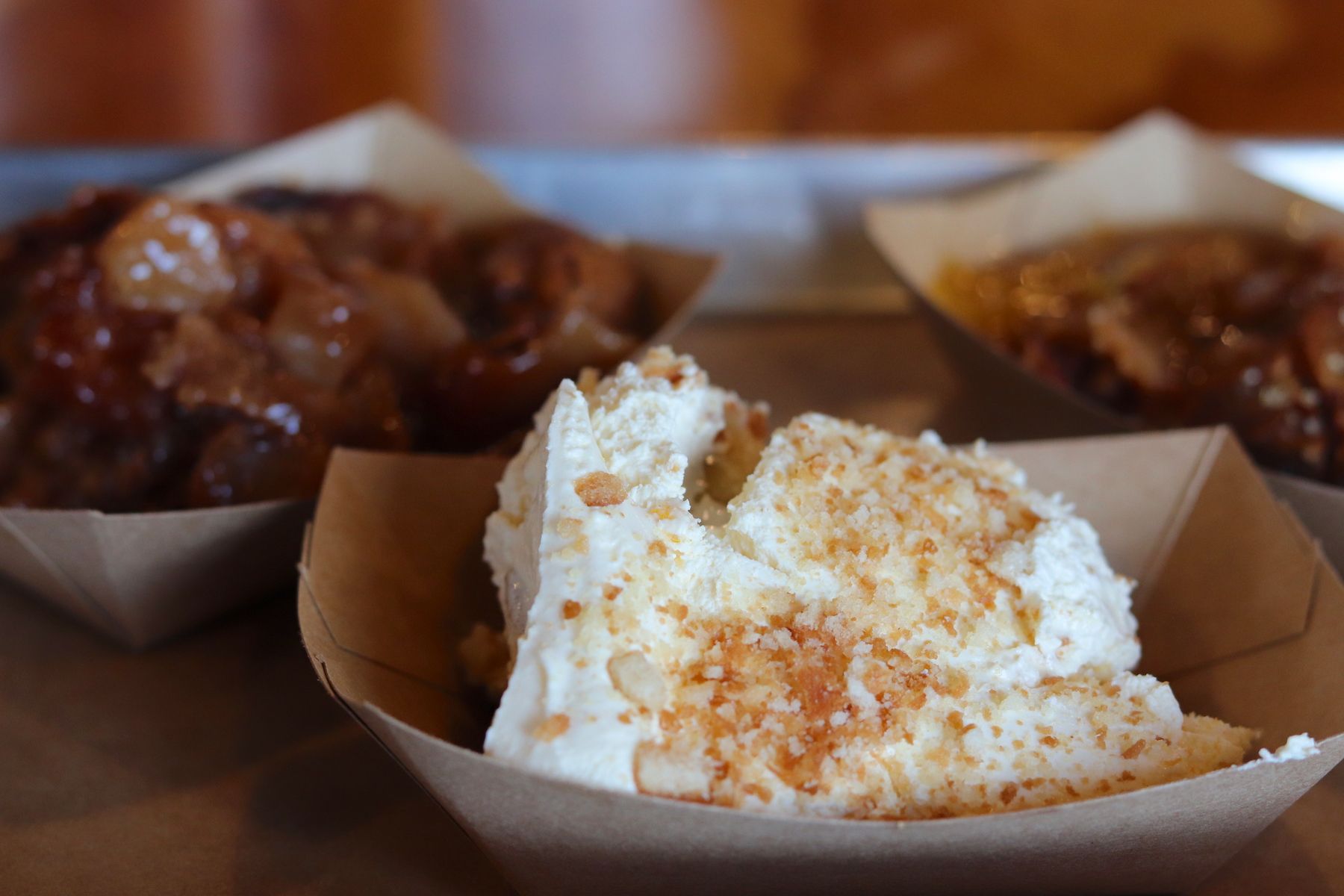 When you go visit 407 BBQ, it'll be hard to not just keep coming back over and over again. Bryan's such a cool guy who obviously has a love and a passion for creating great food for his customers. We had a hard time leaving ourselves this week, it was so much fun!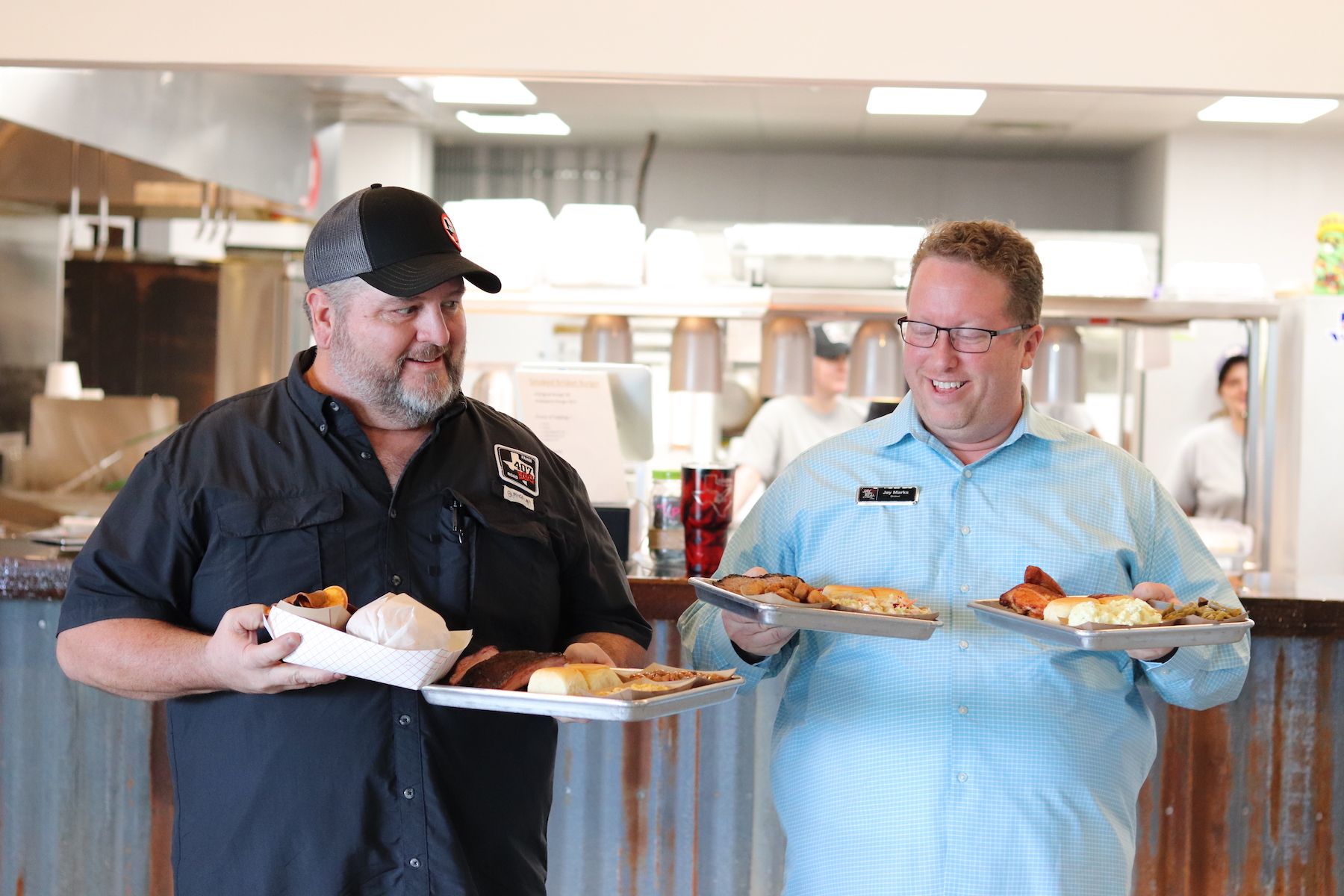 Oh, and before we forget! In case you don't know the backstory of 407 BBQ, Bryan actually ran a successful barbecue catering business for 20 years before finally opening the brick and mortar original 407 BBQ location in 2016. And with his amazing new kitchen, he has lots of space to fulfill catering orders these days. So, for your next party, graduation dinner, wedding reception, etc. be sure to give 407 BBQ a try. Your guests will love you for it!
*407 BBQ is located at 831 FM 407, Argyle TX 76226.