Foodie Friday DFW: Barney's Cafe


We love when we meet restaurant owners who become fast friends. And we instantly had a connection with Barney's Cafe and Barney's Brunch House owner, Bumi Sejdini, because we found out his cousin in Enzo from Enzo's Pizzeria located in Parker Square of Flower Mound!
So, how'd we stumble upon this brunch spot in The Colony? Well, we listened to the people and they told us to go there! They were recently named the Reader's Choice Best Brunch in DFW by The Dallas Morning News, so we knew we had to pay them a visit.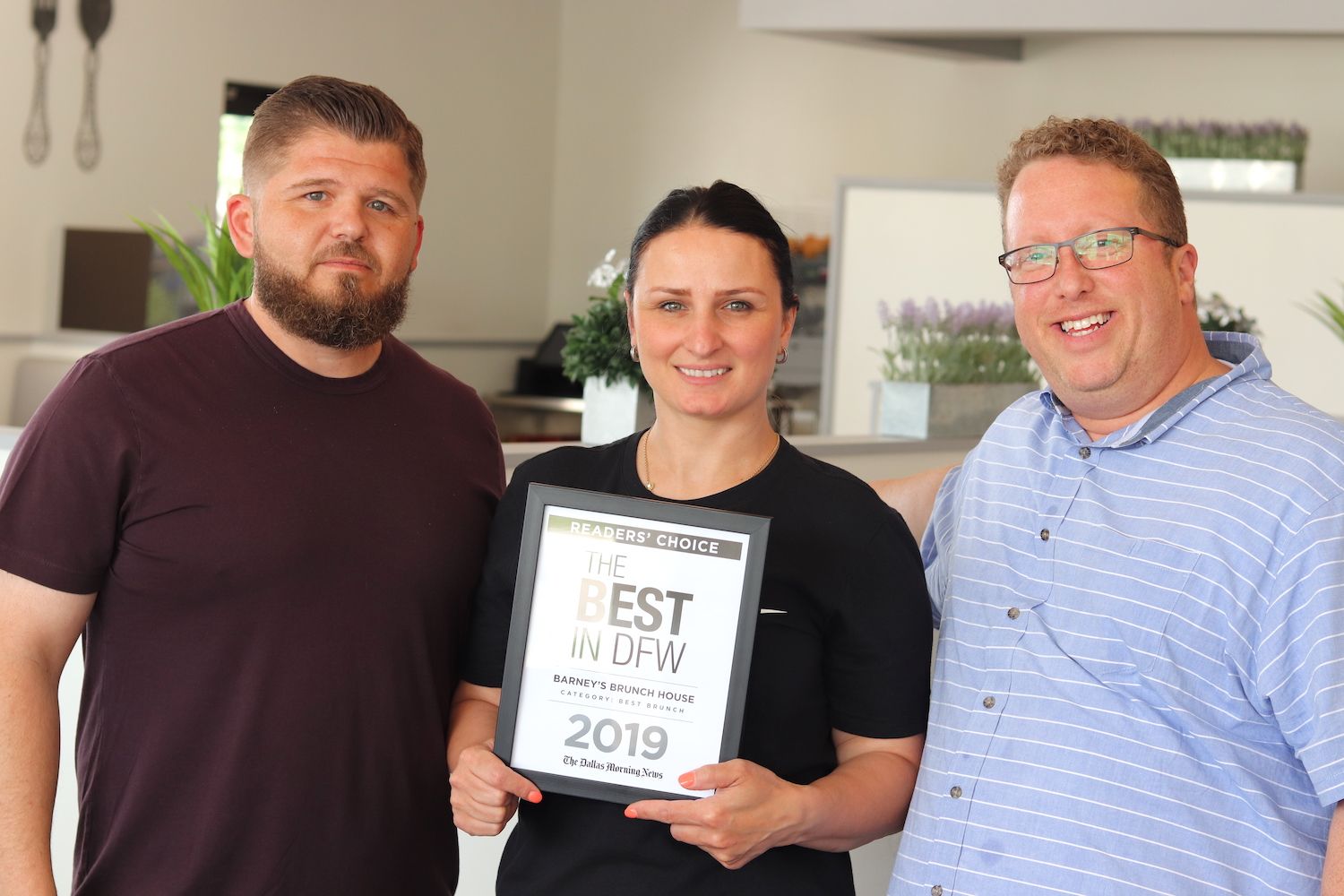 Barney's Cafe is located in The Colony and has been open since December 2018, and Barney's Brunch House (their original location) opened two years ago just up the road in Frisco. Both are owned and operated by husband-and-wife team, Bumi and Laura, who are residents of Frisco.
Bumi grew up in the restaurant business working at his dad's restaurants in Detroit and has been spending the last 26 years paving his own road in the business.
A few years ago, he visited his cousin Enzo here in Texas and decided he loved it so much he wanted to move his family and his business here to our area!
Bumi and Laura have absolutely infectious personalities and the longer we stayed talking with them, the less we wanted to leave. The food may have had something to do with it as well...
Barney's Cafe is open 7 days a week from 7:00am-2:30pm serving up fantastic breakfast and lunch dishes. We had the opportunity to sample some of those fantastic dishes, and here's what we found.
If you're a chocolate lover, you're going to fall head over heels in love with their Nutella Chocolate Chip Pancakes. It's a stack of 3 chocolate pancakes drizzled with Nutella and chocolate chips. You'll feel like you've died and gone to chocolate heaven.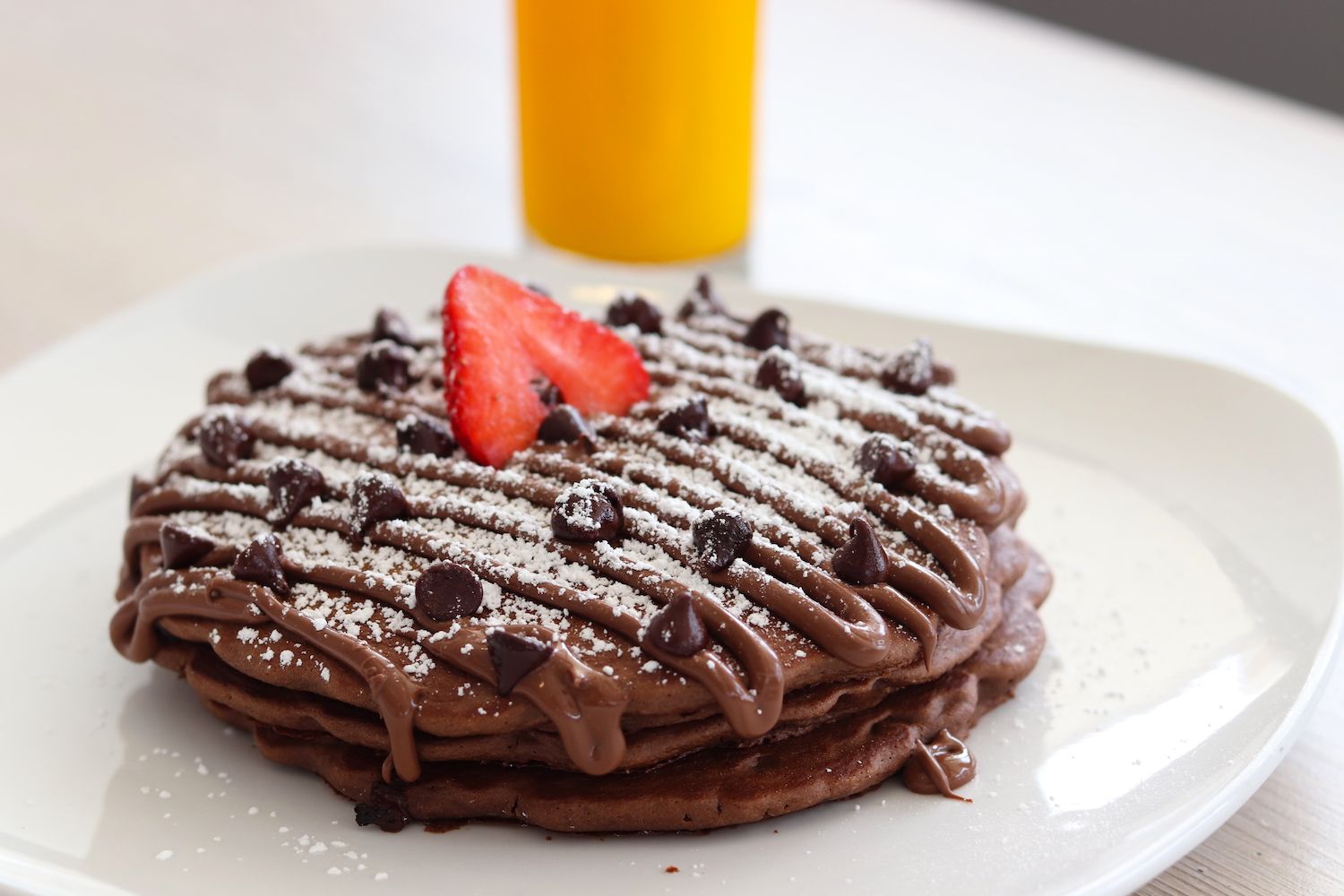 Their Coconut Crusted French Toast is another great option for those of you with a sweet tooth. It comes topped with shaved coconut, strawberries and blueberries and has the perfect crunchy crust.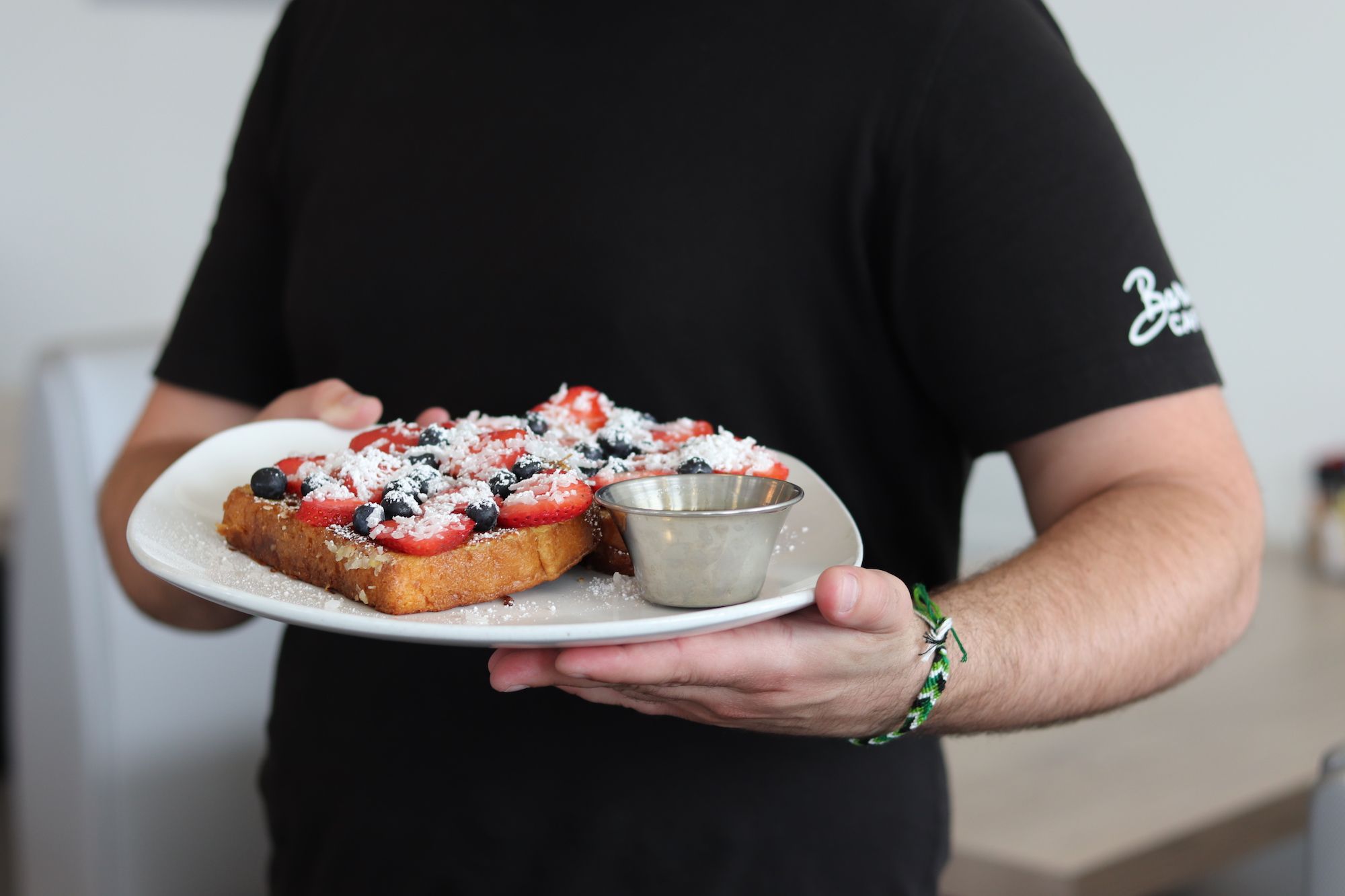 For those of you who like to have eggs for brunch, we were big fans of their Bacado Omelet stuffed with bacon, spinach, tomato and cheddar cheese and topped with fresh slices of avocado. And if you're a fan of Benedicts like me, you've got to try their special Voodoo Benny which is topped with chorizo, avocado, and a salsa verde instead of the traditional hollandaise sauce.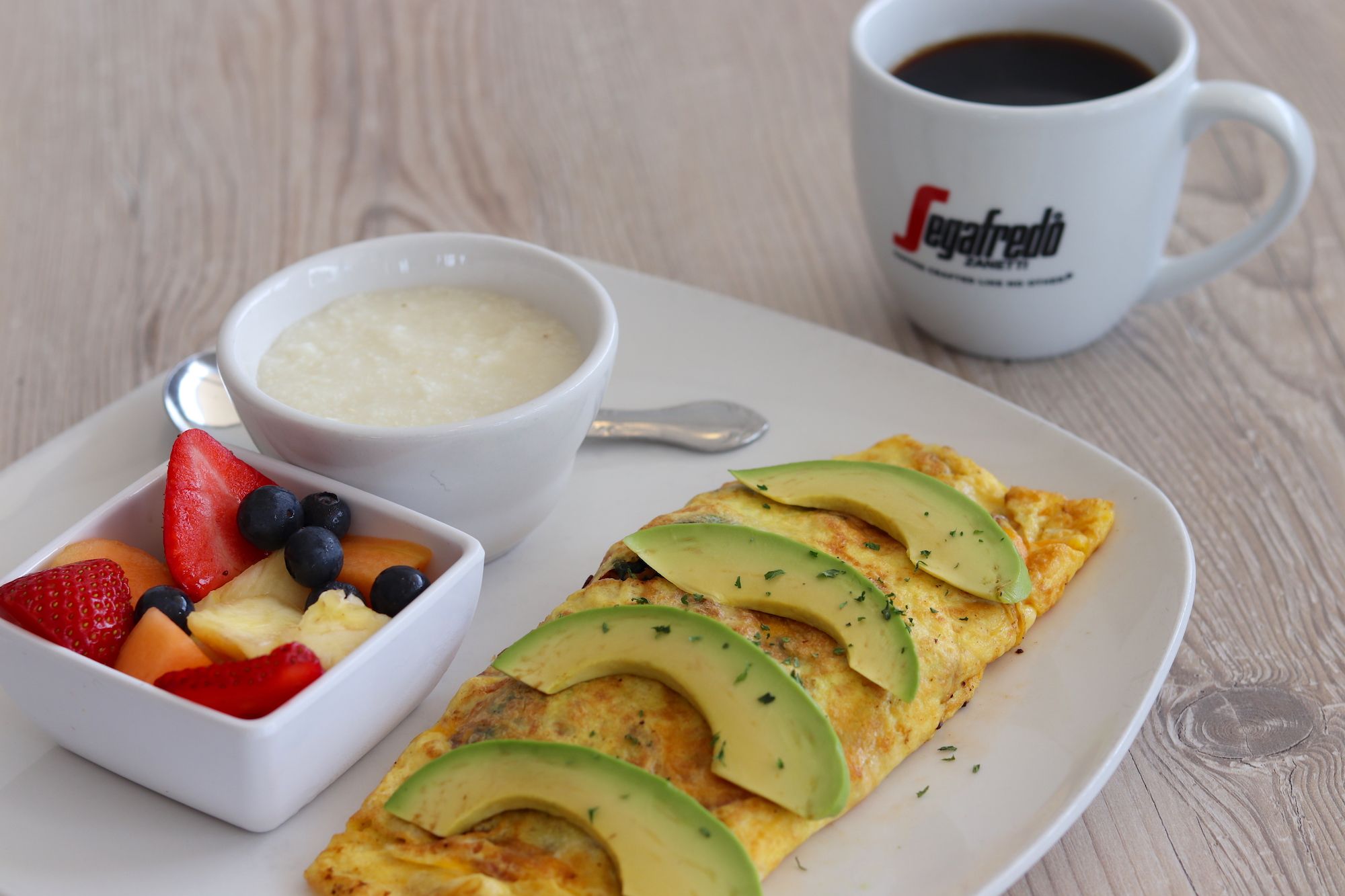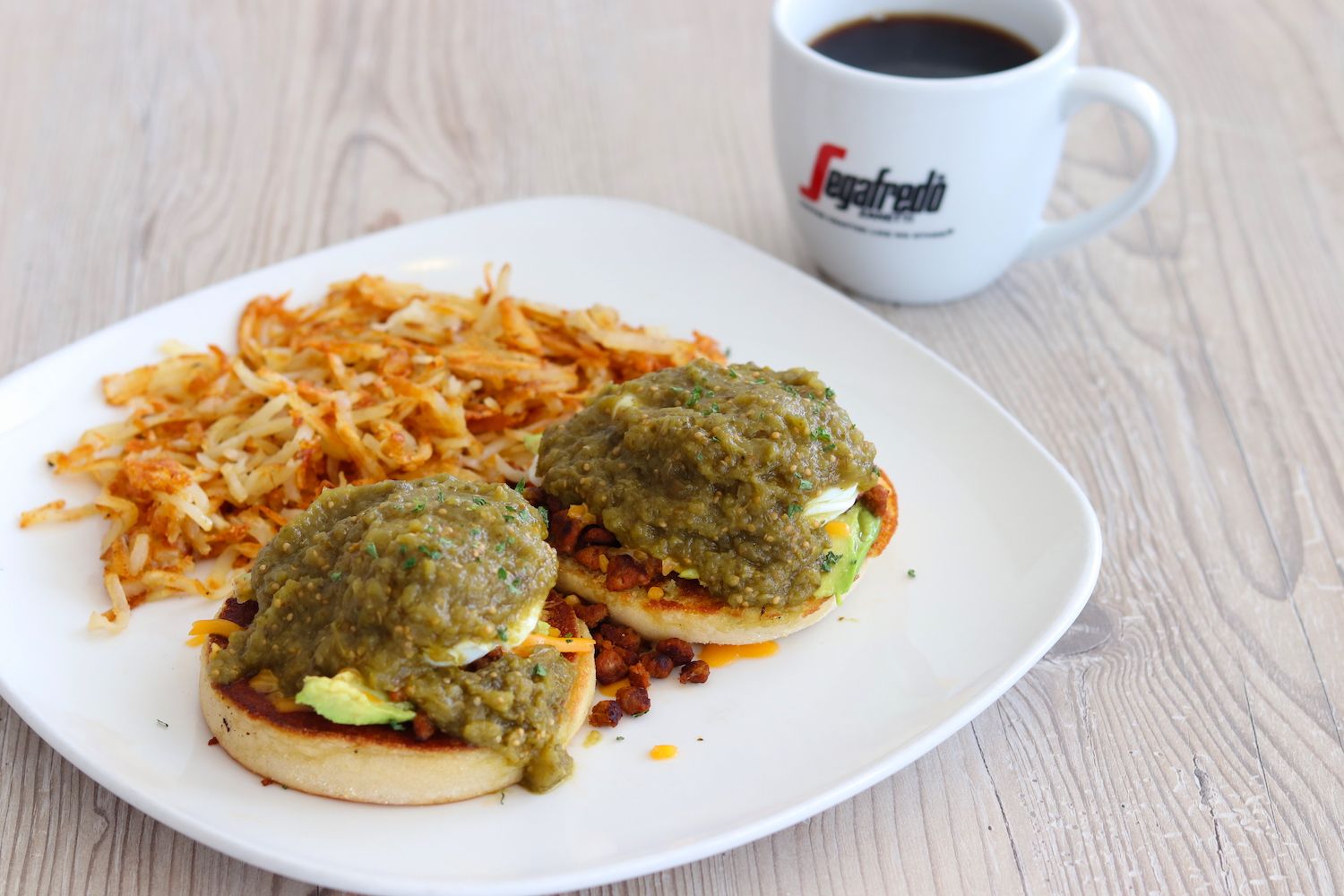 And if breakfast isn't your jam, they've got excellent lunch options too including a killer Bacon Cheeseburger.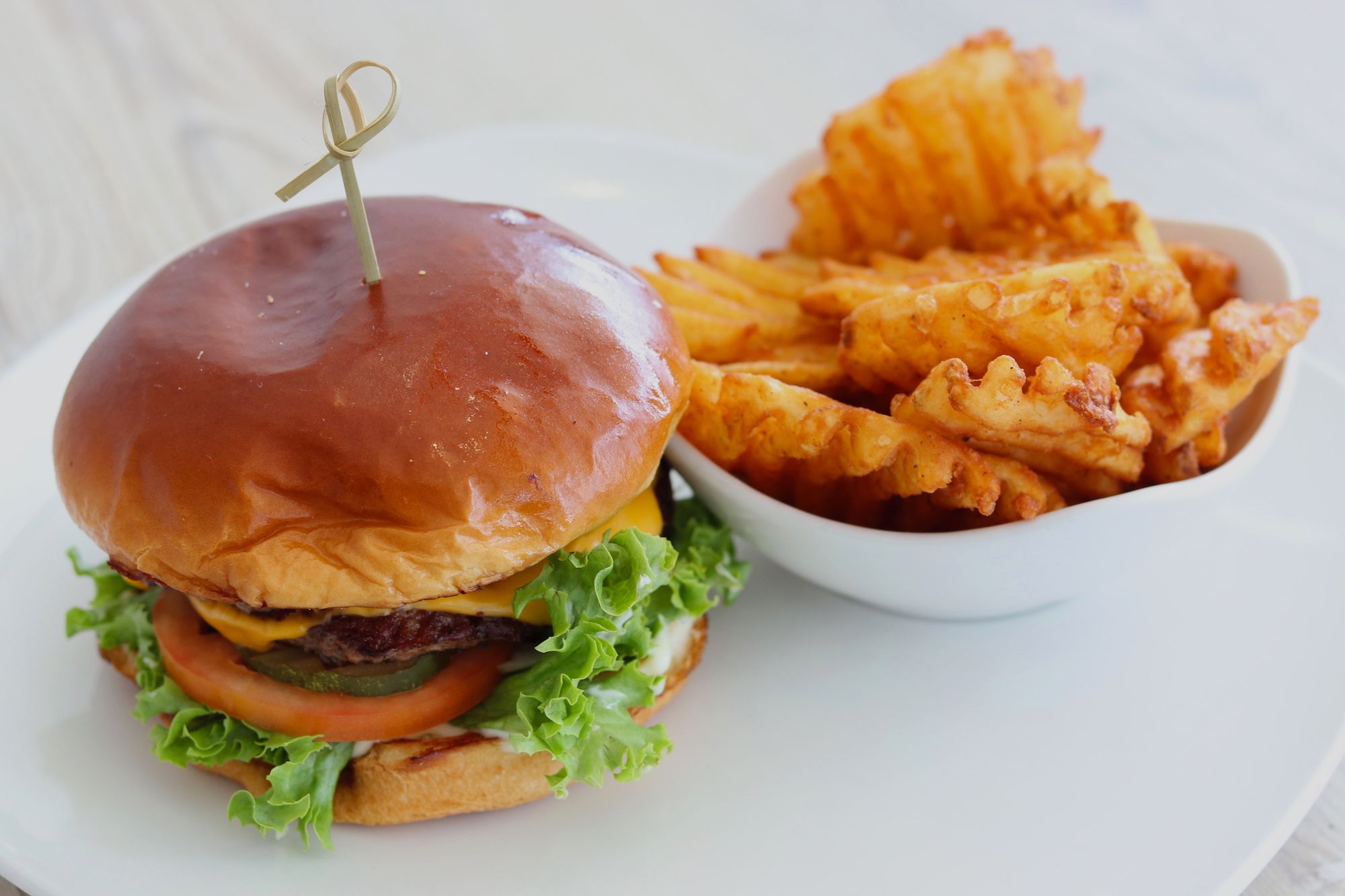 Barney's Cafe truly is the trifecta of great location, great food, and great owners. We now understand why they're award-winning and have people (literally) lined up out the door on the weekends!
So, go visit Bumi and Laura at either Barney's Cafe or Barney's Brunch House this weekend. Grab a glass of fresh-squeezed orange juice, a stack of their Nutella Chocolate Chip pancakes, and just enjoy a delicious meal!
*Barney's Cafe is located at 4709 TX-121 Ste 114, The Colony TX 75056.
**Barney's Brunch House is located at 5480 FM 423 Ste 700, Frisco TX 75034.