Foodie Friday DFW: Bohemian Bull
If you're in the charming city of Grapevine, Texas, and you're on the hunt for a unique dining experience, look no further than Bohemian Bull. This hidden gem is a true testament to the culinary prowess of husband-and-wife team Sonja Singer and Dennis Johnson, proud residents of nearby Lantana. Since they opened, Bohemian Bull, has been tantalizing taste buds and bringing smiles to locals and visitors alike.
Before you dive into the main course, Bohemian Bull tempts you with a mouthwatering selection of appetizers. The Boom Boom Shrimp, bathed in their zesty Thai Chili sauce, offers a perfect blend of spicy and savory. Then there are the Popper Deviled Eggs, where pickled jalapeños and pimento cheese transform this classic dish into a flavorful sensation. And don't forget their signature Fried Mac and Cheese Bites, served with a side of truffle mayo that's an absolute game-changer.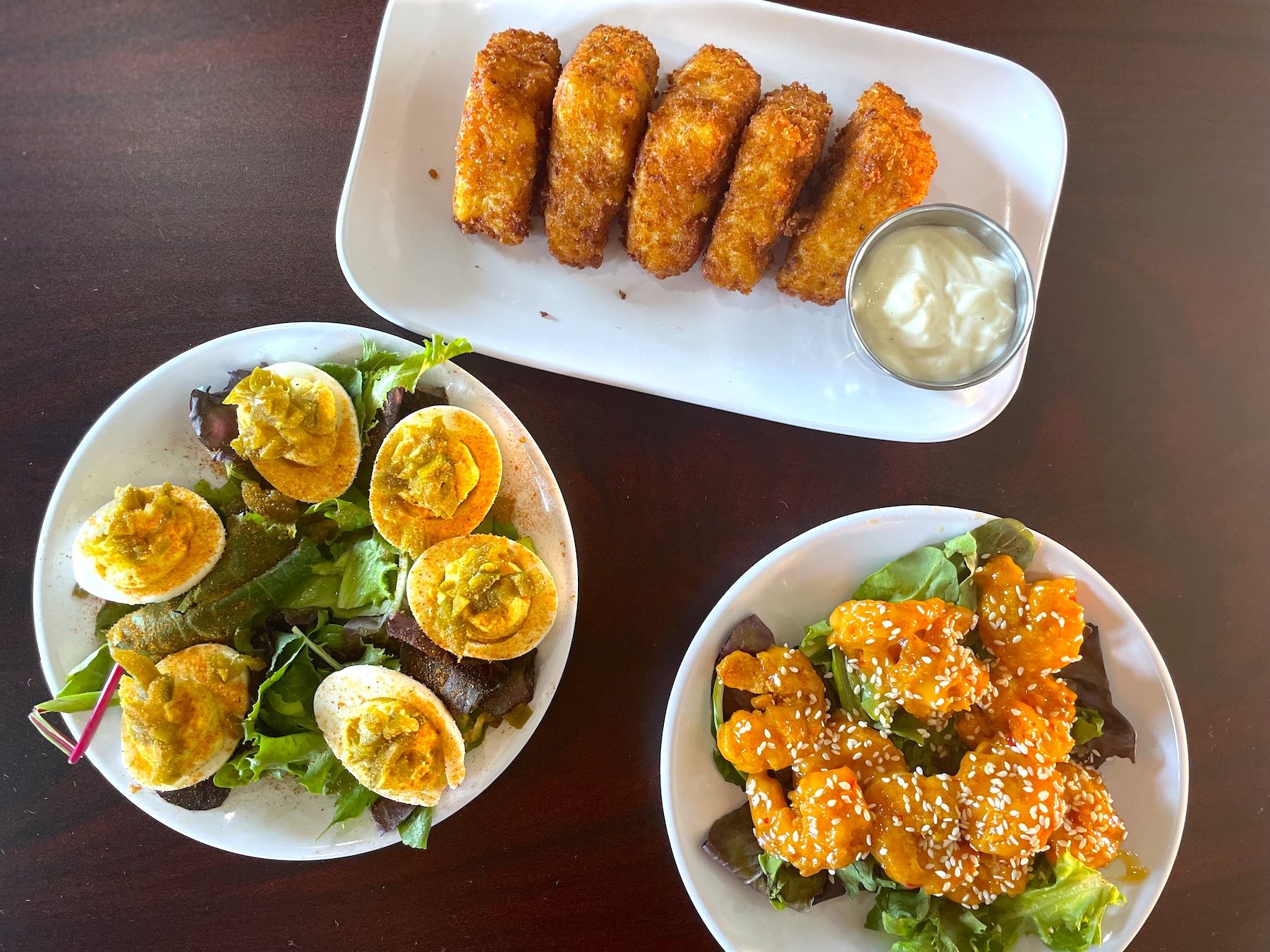 While Bohemian Bull boasts a diverse menu that includes salads, wraps, and fried chicken - their burgers steal the show. During our visit, we couldn't resist the temptation of the Black & Bleu burger. Topped with jalapeños, bacon jam, and creamy bleu cheese, every bite was a burst of bold flavors and satisfying textures.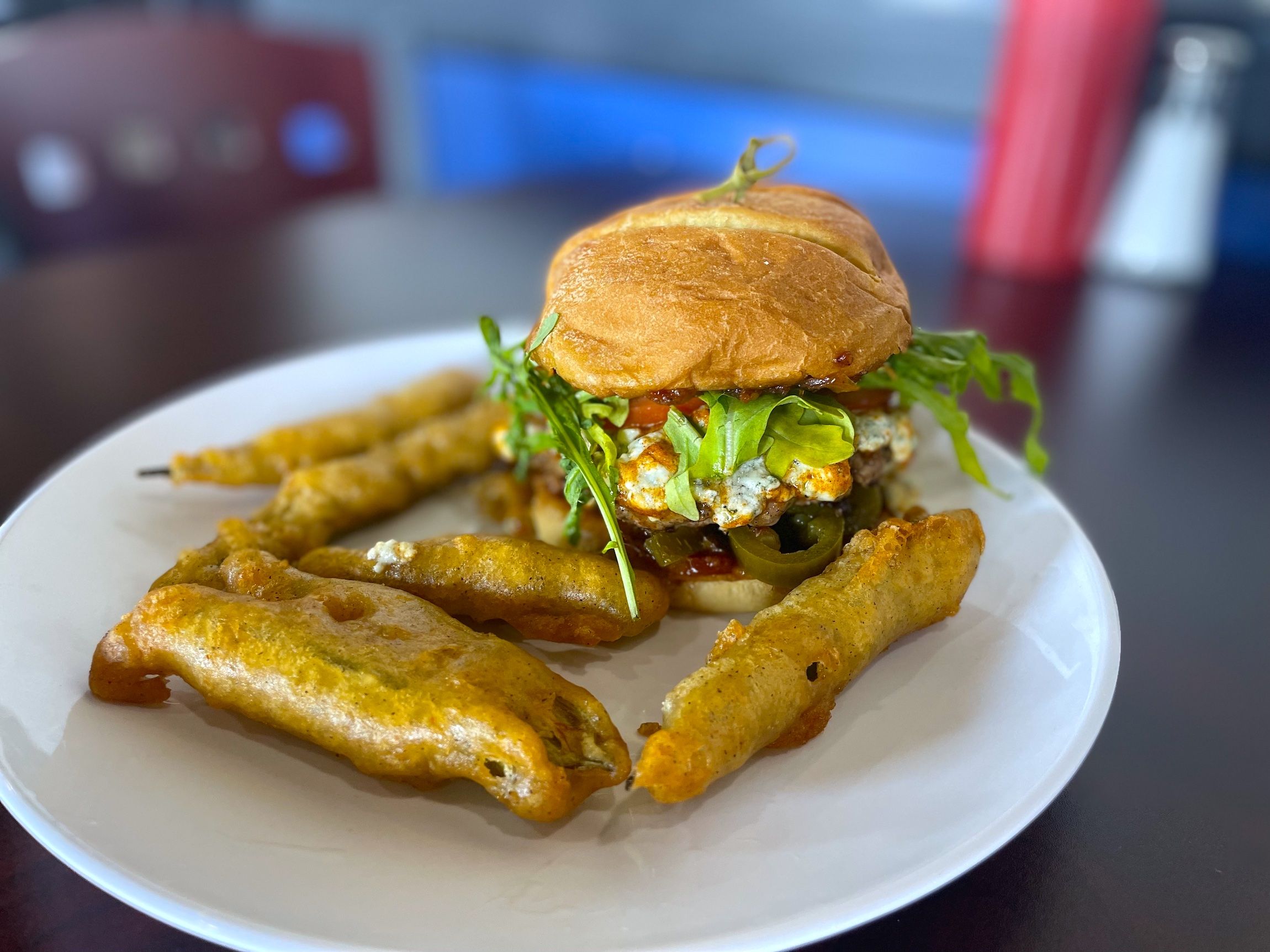 If you're feeling adventurous, explore some of their unique creations like the That's My Jam burger, adorned with bacon jam, pimento cheese, and crispy fried green tomato. Or indulge in the Truffle Burger, featuring truffle mayo, an onion ring, grilled baby portabella mushrooms, and luscious gouda cheese.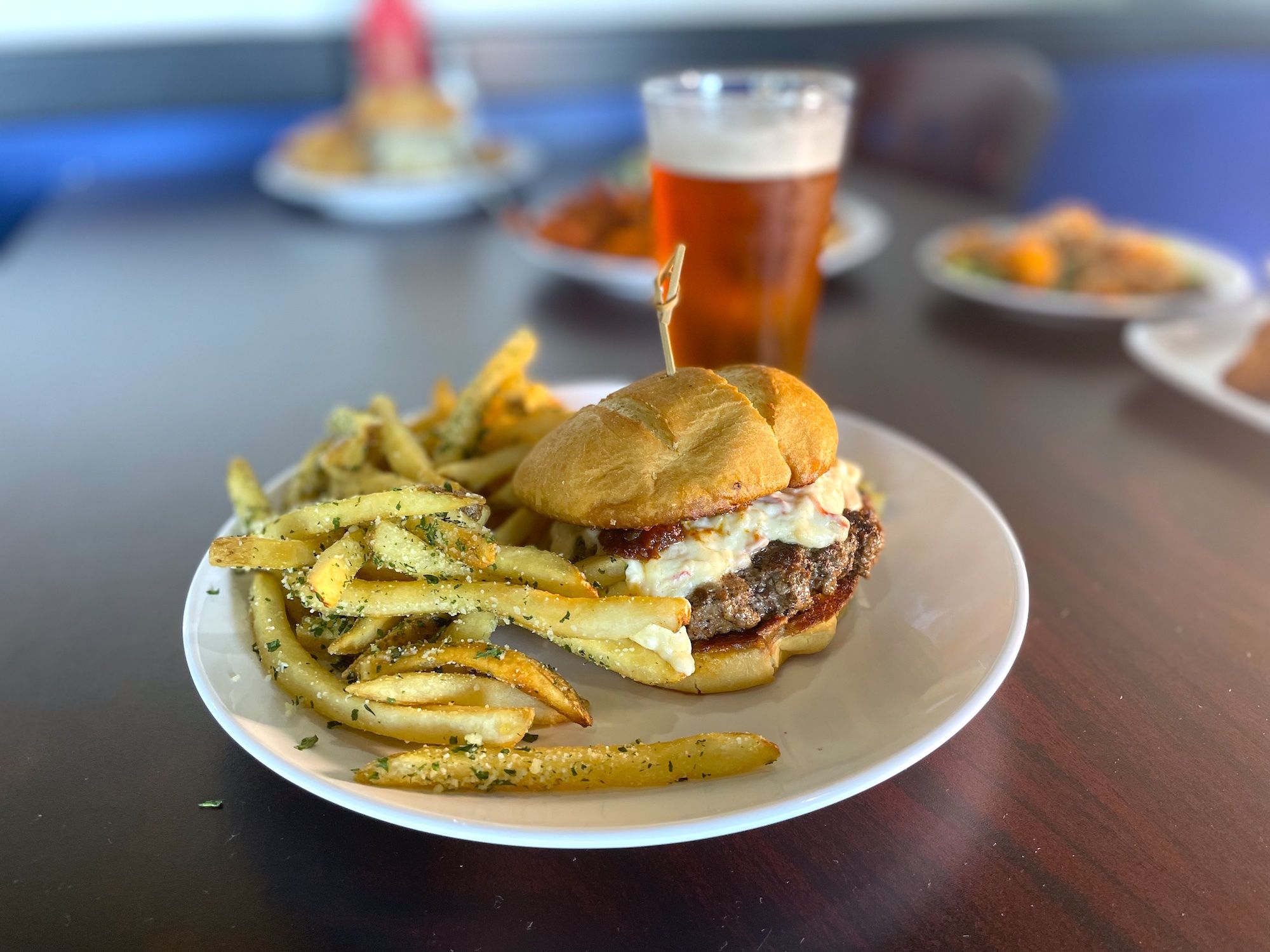 Now, let's address the elephant in the room – fried okra. Even if you've had reservations about this southern classic in the past, Bohemian Bull will change your mind. Their fried okra is a revelation, with a perfectly crispy exterior and tender inside. It's a must-try for anyone seeking to broaden their culinary horizons.
For those with a sweet tooth, Bohemian Bull offers a selection of delectable desserts. The Donut Ice Cream Sundae is a delightful indulgence, featuring warm donut holes topped with velvety vanilla ice cream, rich chocolate syrup, and optional rainbow sprinkles. It's a fitting conclusion to an already remarkable dining experience.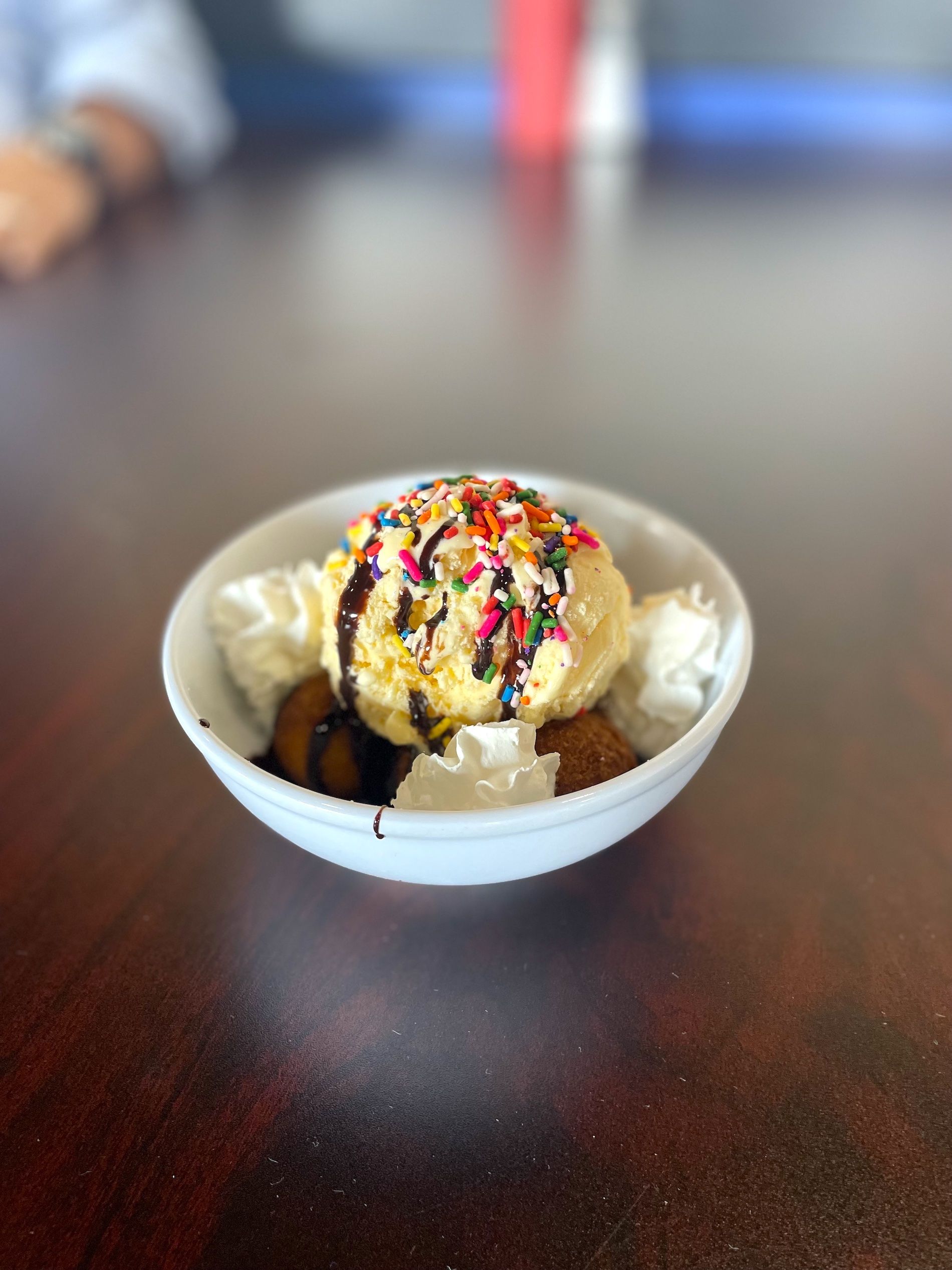 Bohemian Bull doesn't stop at serving exceptional food; they also boast an impressive bar. You can savor a wide range of cocktails, bourbon, whiskey, and draft beers while you unwind in a laid-back atmosphere. Plus, every weekday from 4:00-7:00pm, you can enjoy Happy Hour specials. On Wednesdays, they offer 1/2-price burgers, making it the perfect day to explore their burger menu.
But the delights don't end with food and drinks. Bohemian Bull frequently hosts trivia nights, live music performances, and other events that add to the lively ambiance, making it not just a restaurant but a community gathering spot.
In the heart of Grapevine, Texas, Bohemian Bull stands as a testament to the culinary creativity and dedication of Sonja Singer and Dennis Johnson. With a diverse menu that surprises and delights, this hidden gem is a must-visit destination for anyone seeking a unique and unforgettable dining experience. So, whether you're a local or a traveler passing through, make sure to add Bohemian Bull to your list of dining destinations. Your taste buds will thank you.
*Bohemian Bull is located at 1112 W. Northwest Hwy, Grapevine, TX 76051.