Foodie Friday DFW: Carvao Prime Brazilian Steakhouse
Since Carvao opened in the Fall of 2015, I've been a huge fan of this locally-owned Brazilian steakhouse and have enjoyed many fabulous meals with them, including our team's Christmas Party this pas year in one of their private banquet rooms.
Owner, Paulo Novaes, is a long-time resident of Flower Mound who is thrilled to be sharing recipes he's worked on his whole life with the Flower Mound community. Part of what makes Paulo's recipes so unique is his use of a charcoal grill, which gives the food a different taste than most other Brazilian steakhouses. (Fun Fact: 'Carvao' actually means 'charcoal' in Portuguese.)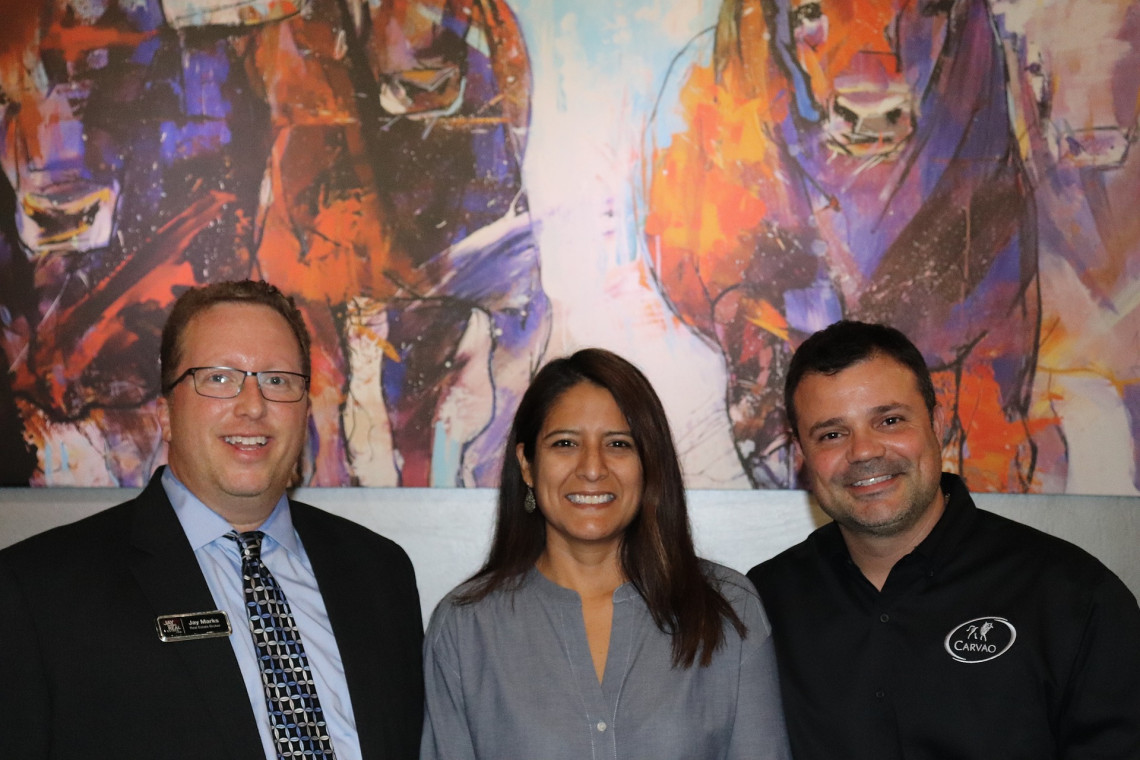 As is typical with Brazilian steakhouses, restaurant patrons begin their meal at the salad bar which has over 60 hot & cold items to choose from. Some of our favorites include the grilled pineapple, the cheese and cold cut selection, and (most of all) their lobster bisque which is just simply incredible.
Once you've loaded up at the salad bar, you head back to your table and flip your card to green which initiates the parade of incredibly-prepared and seasoned meat selection. They offer 18 cuts of meat, including some that are (true to Paulo's style) unique to Carvao. Our personal favorites are the filet mignon, the ribeye, and their house speciality beef picanha with garlic. But there are so many delicious selections, you could easily find yourself with 12 cuts of meat on your plate all at once!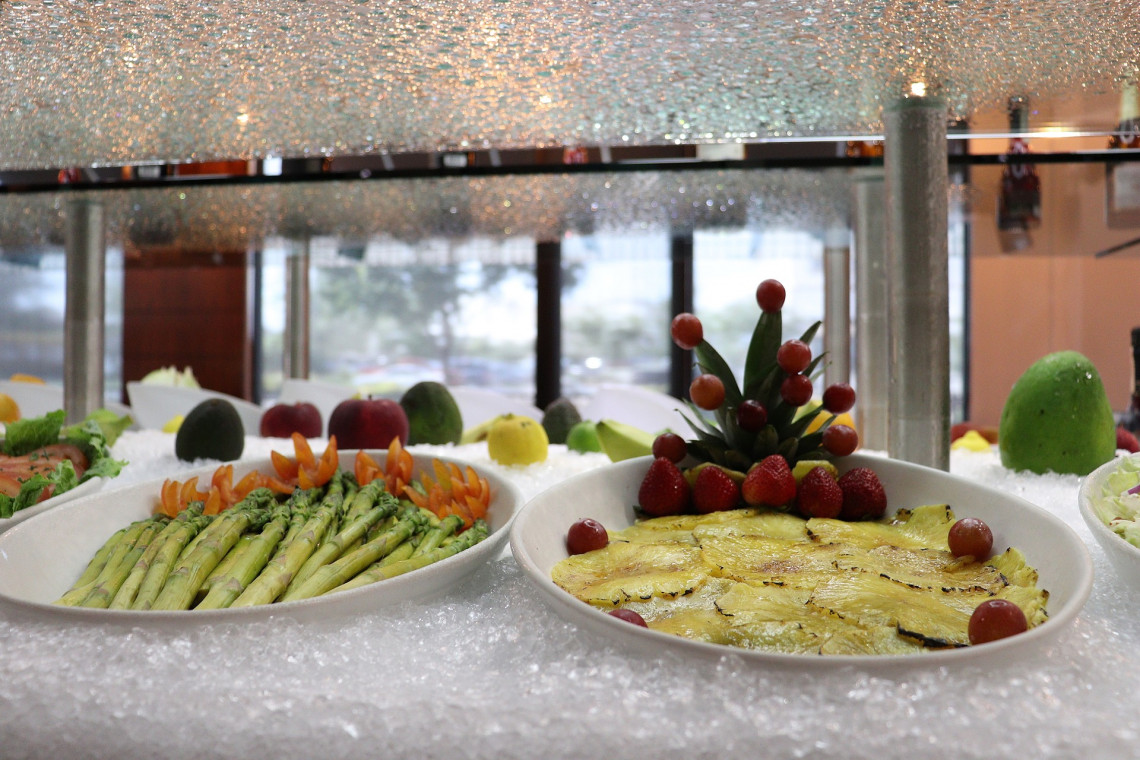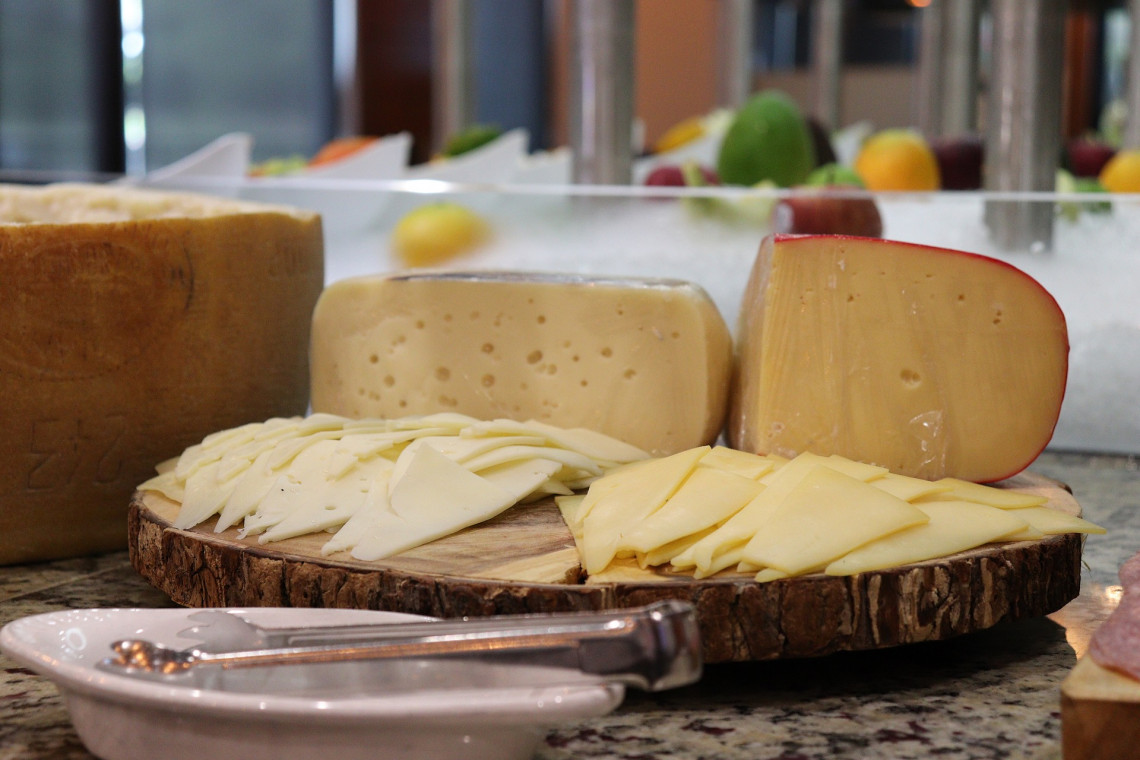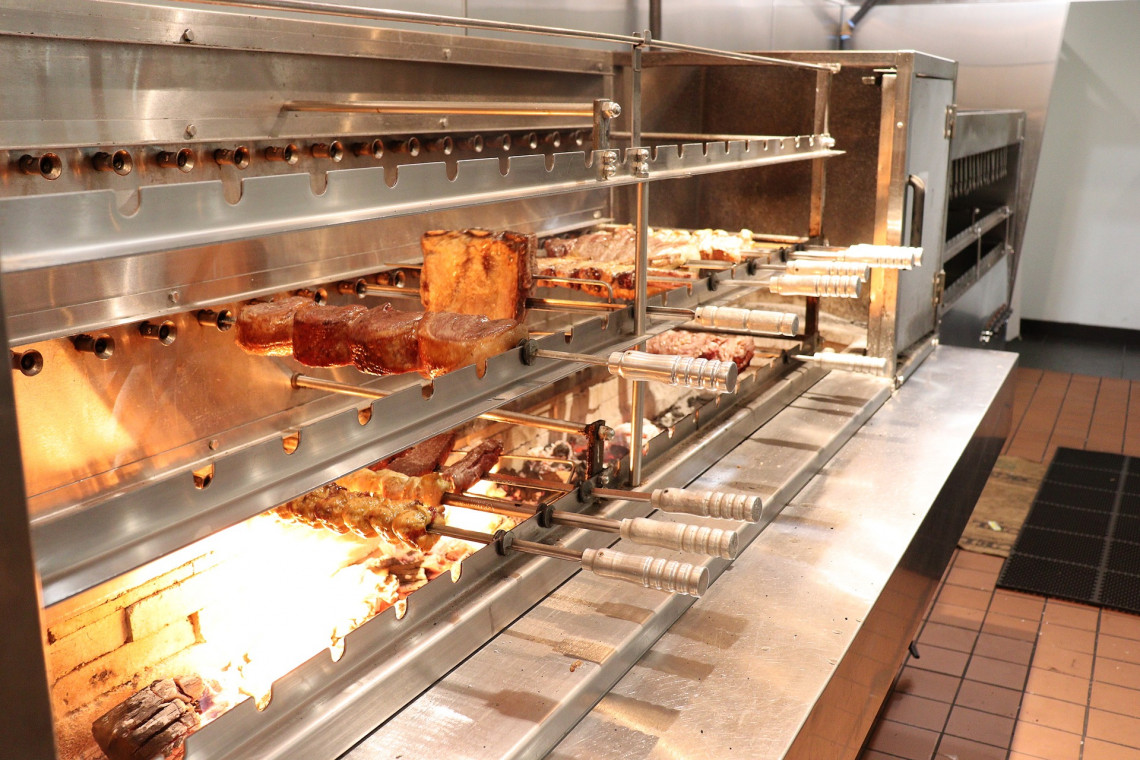 If you've managed to save room for dessert (which we highly advise you do), some of our absolute favorites are their Cheesecake (which comes served flaming) and the Creme Brulee. I truly believe their Creme Brulee is the best in town. Paired with a cup of their smooth-roasted coffee, it's the perfect end to a meal.
In addition to their main dining area, Carvao also has a fantastic bar where you can enjoy drinks before and/or after your meal. They also have a gorgeous wine room which features over 100 labels that you can choose to pair with your meal. And they have a wonderful selection of after-dinner drinks as well.
And as I mentioned earlier, they also have two fantastic private dining areas which are great for your special events including holiday parties, rehearsal dinner, client events, happy hours, etc. There's no cost to use the rooms and they can be set up however you need them - to include with tech equipment so you can project videos or presentations for your guests to view.
We're grateful to have Paulo as a local restaurant owner as well as a friend. And we look forward to many delicious meals with them!
*Carvao Prime Brazilian Steak House is located in Lakeside DFW at 2401 Lakeside Pkwy, Flower Mound 75022.
Want to watch more Foodie Friday DFW Episodes?
Check out our Foodie Friday DFW Video Gallery!
Watch More Episodes