Foodie Friday DFW: Chasin' Tail BBQ


You've heard people say the Dairy Queen sign is Texas' stop sign? We'd have to argue with that and say it's Chasin' Tail BBQ's famous pink pig!
If you're on the lookout for some authentic Texas 'cue, just follow your nose (or the pink pig) to Chasin' Tail BBQ located just off exit 457 of I-35E in Lake Dallas. Owners Mike Cooper and Brooke Asbell have been a staple of the local community from the time of their original location across the freeway in Hickory Creek. They might have moved, but it's the same delicious food.
Mike is the creator of Chasin' Tail, starting out in the competition circuit. Then when he decided to open a brick-and-mortar restaurant, he invited his church softball buddy, Brooke, to join him. And they've been the "dynamic duo" ever since! You'll always see Mike there at the restaurant, greeting customers, smoking briskets, and shaking hands; while Brooke handles all the fun stuff behind the scenes. A perfect match!
We got to peek inside Chasin' Tail's smoker while we were there, and boy did it ever smell delicious. They have truly perfected their craft over the years, cooking their brisket, ribs, turkey, pork, etc. low and slow. Is there any other way?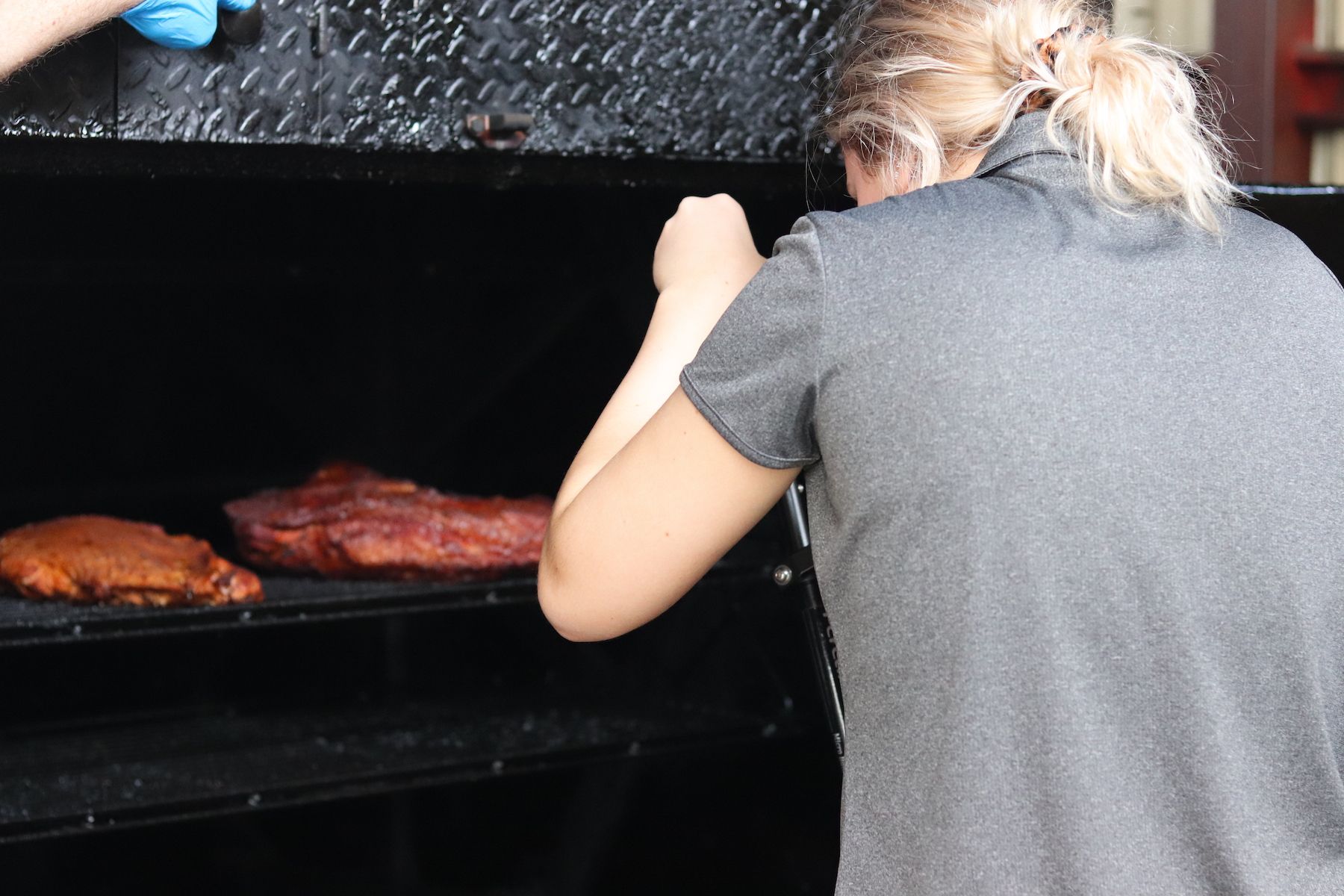 I think if we had to pick our favorite of their meats it would be: 1) Ribs (hands-down) 2) Brisket 3) Pulled Pork 4) Jalapeno Sausage. But seriously, their ribs are so hearty and meaty and have the most incredible flavor. No sauce necessary for those bad boys!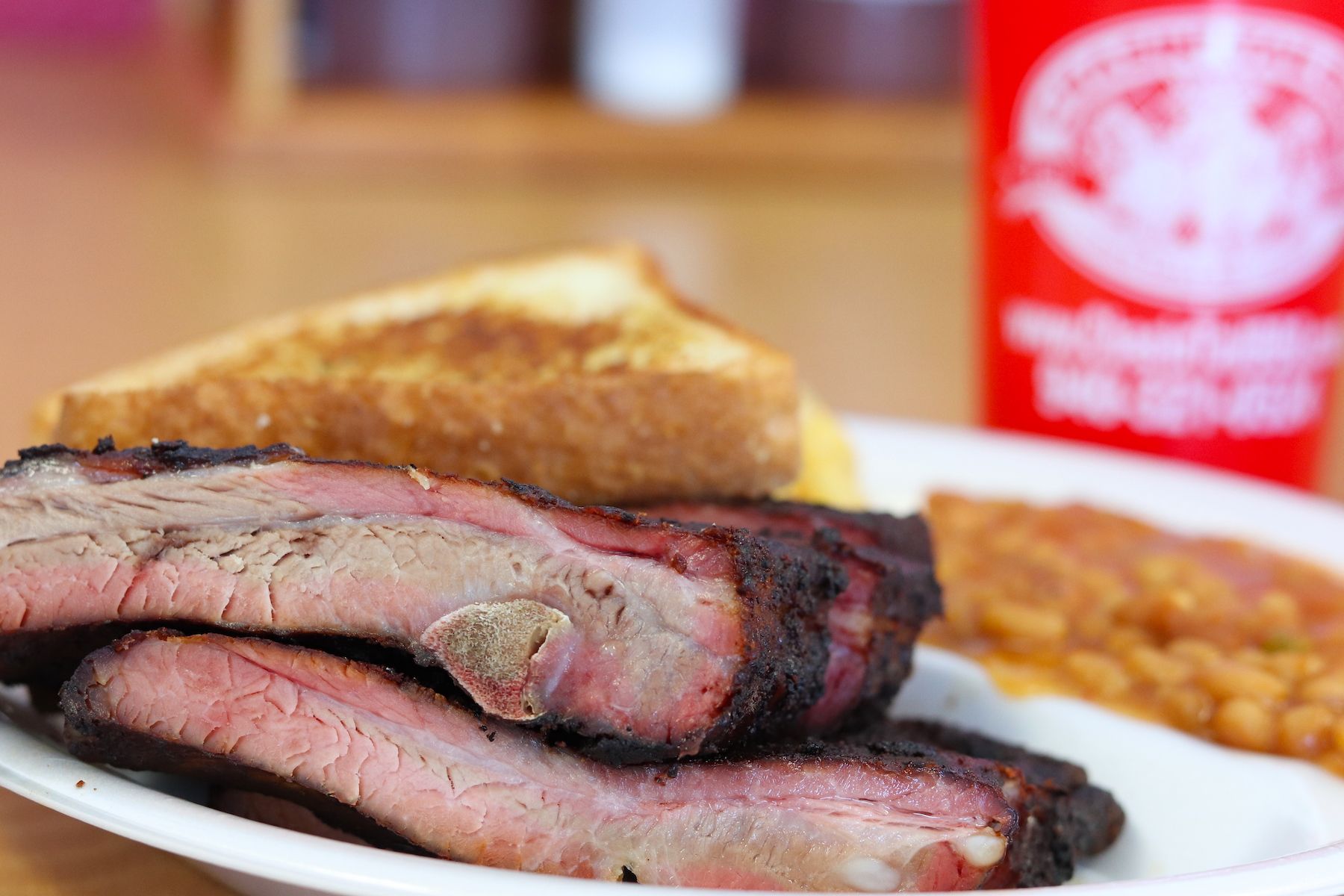 In addition to their perfectly-smoked meats, Chasin' Tail also has a variety of delicious sides! Some of our personal favorites are their Zesty Macaroni Salad, the Mac 'n Cheese, and their green beans.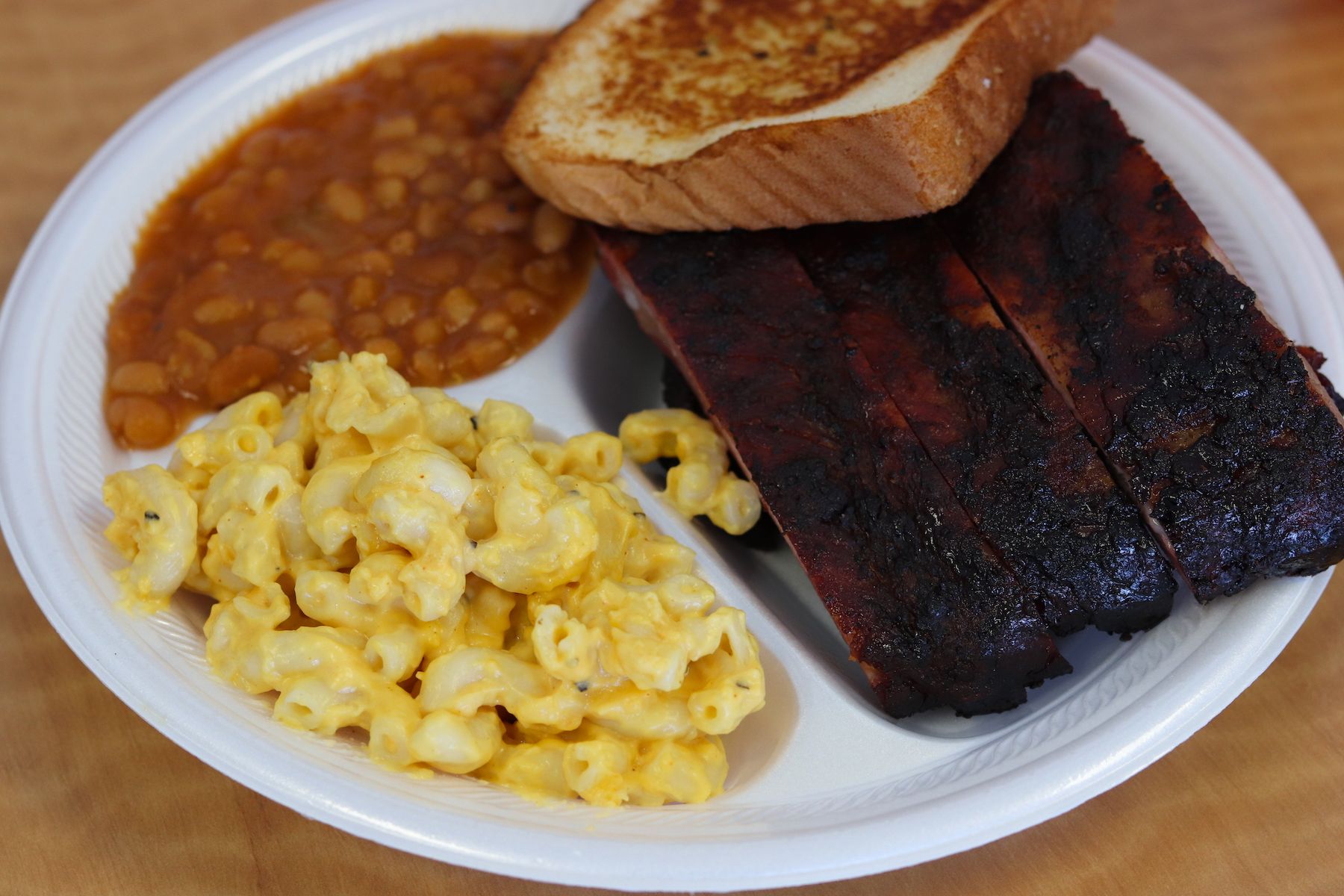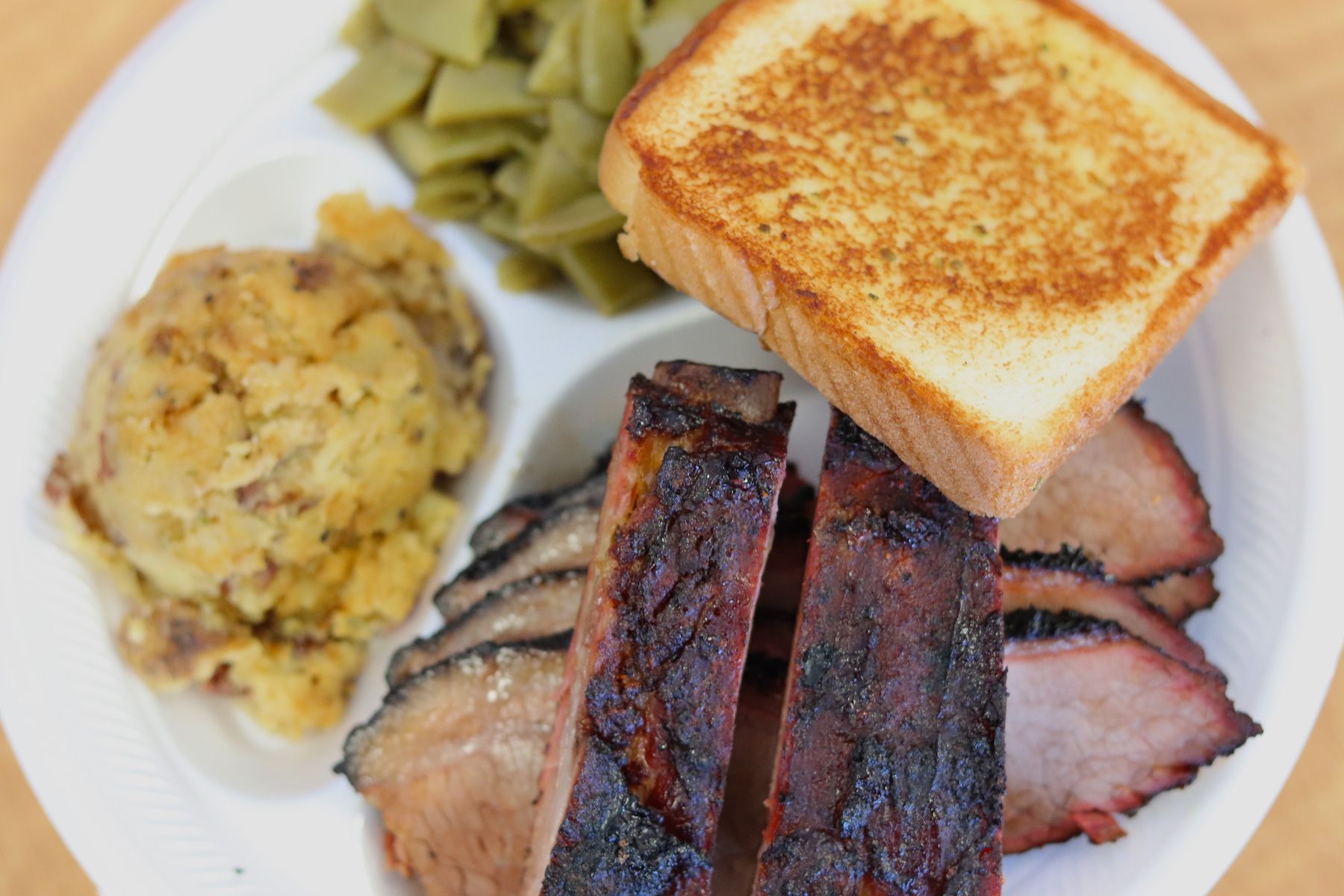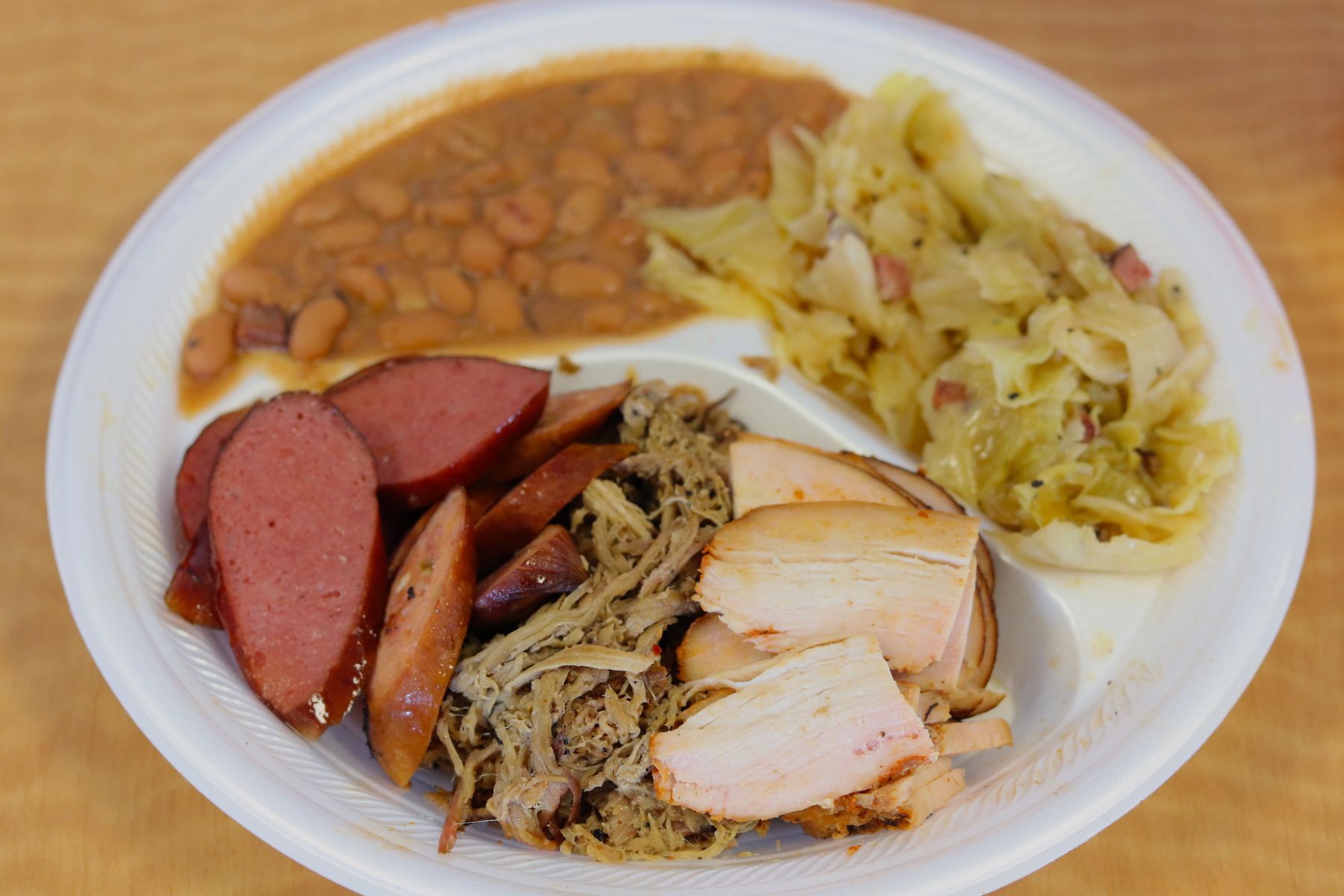 And while you can stop in any time to their Lake Dallas restaurant for some BBQ, Chasin' Tail also operates an amazingly popular catering business. Weddings, parties, corporate events - they do it all! And can you think of anything better to serve at your summer pool party than some Texas barbecue?
Genuinely, Mike and Brooke are two of the nicest guys you'll ever meet, who also happen to own and operate a fabulous local BBQ restaurant. We'd encourage you to head on up I-35E to visit these guys and/or give them a call to cater your next event!
*Chasin' Tail BBQ is located at 601 S. Lake Dallas Dr, Lake Dallas TX 75065.