Foodie Friday DFW: Dog-Friendly Patios in Flower Mound, TX
As dog-lovers ourselves, we thought it might be helpful to be aware of all the restaurants here in town where you can dine with your furry friends.
You'll know you're at one of these dog-friendly restaurants if you see this sign: "DOG FRIENDLY PATIO - DOGS ACCESS ONLY THROUGH OUTDOOR PATIO."
---
5810 Long Prairie Rd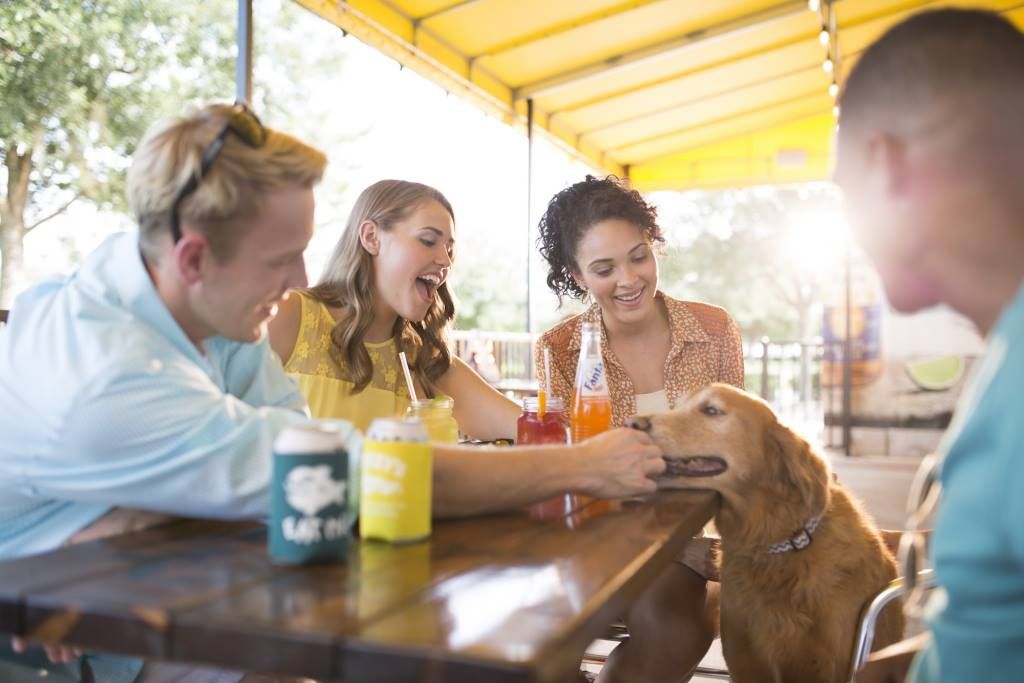 Photo courtesy of Fuzzy's Taco Shop's Facebook page
The Fuzzy's in Flower Mound has an awesome covered patio space that's great for enjoying with your dogs. You can't go wrong with an order of their Chips & Queso, and we also love their Grilled Shrimp Quesadillas. Be sure to throw your dog a chip or two to enjoy while you're there. Who says dogs don't also love Tex-Mex??
5851 Long Prairie Rd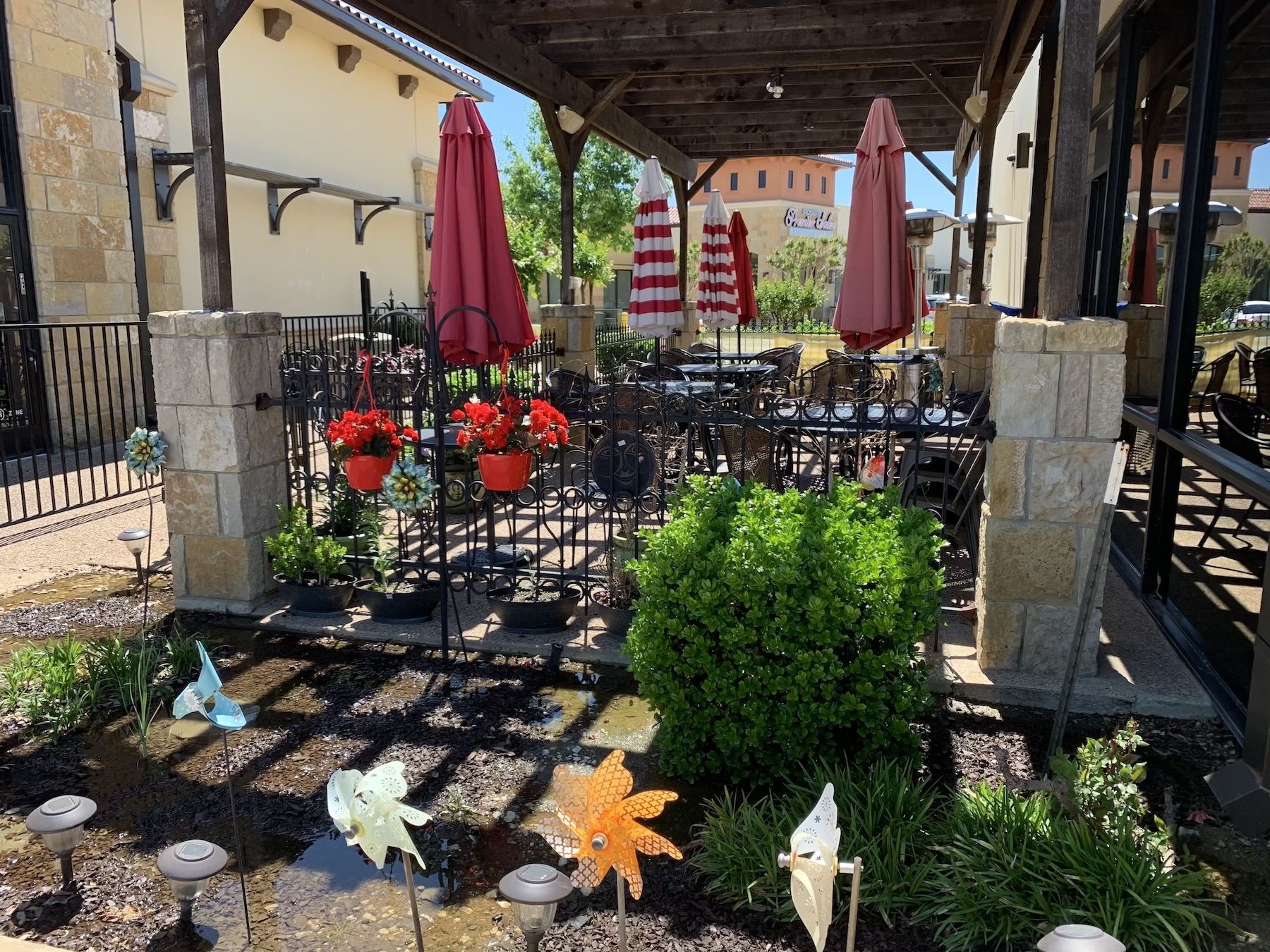 Dogs + Bacon = Perfection. We know your pup will appreciate being invited to brunch!
Starwood Cafe has a beautiful outdoor patio surrounded by lush plants and flowers. We love their Belgian Waffles and salads, so whether you want something for breakfast or lunch, they've got you covered! Hence, brunch.
2500 Lakeside Parkway, #100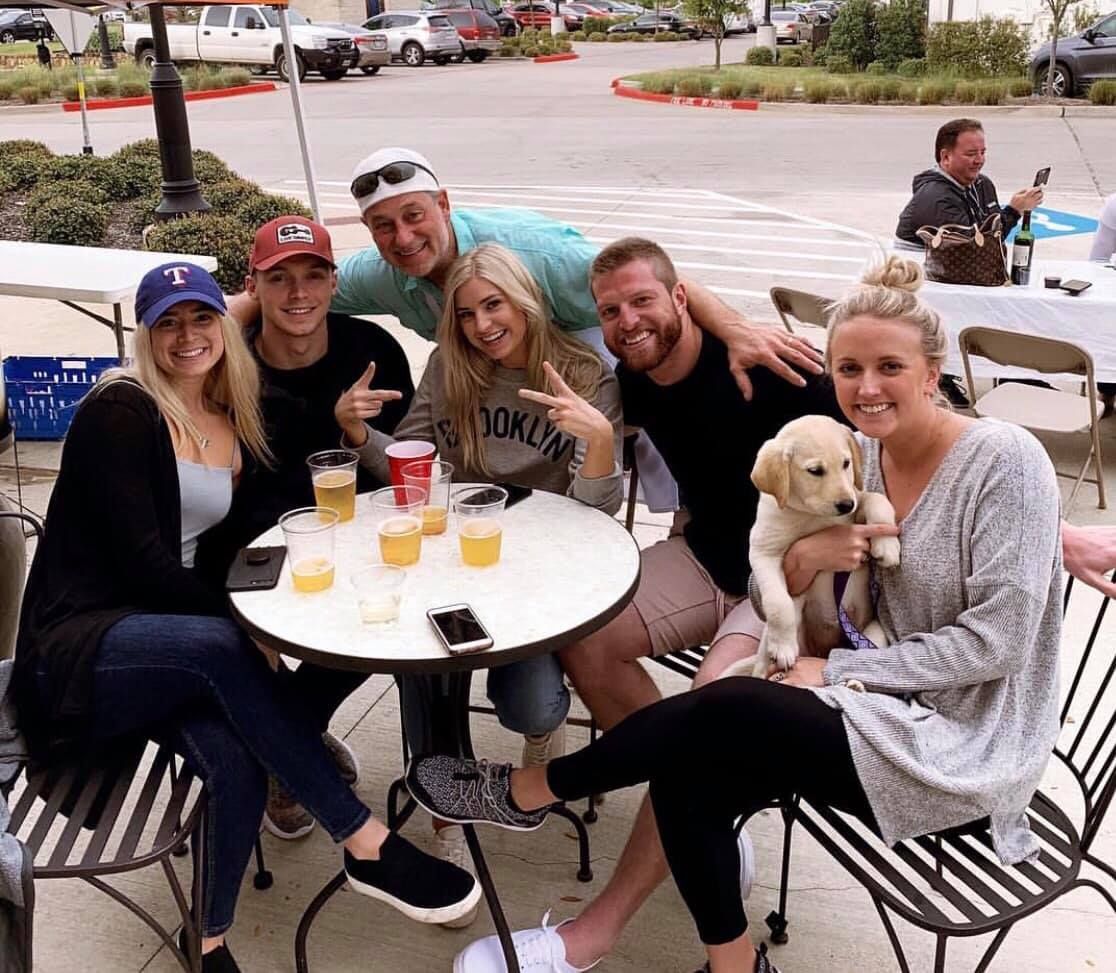 Photo courtesy of The Market at Lakeside's Facebook page
Because our office is just a short walk away from The Market at Lakeside, we've become regulars of theirs over the past year. As dog people themselves, they realized how important it was to allow residents of Lakeside DFW to have a place to eat with their furry friends.
So, stop into the Market for any of their perfectly-curated goods and then sit out on their patio to enjoy them! It's the perfect stopping point along your walking route.
2600 Lakeside Parkway #100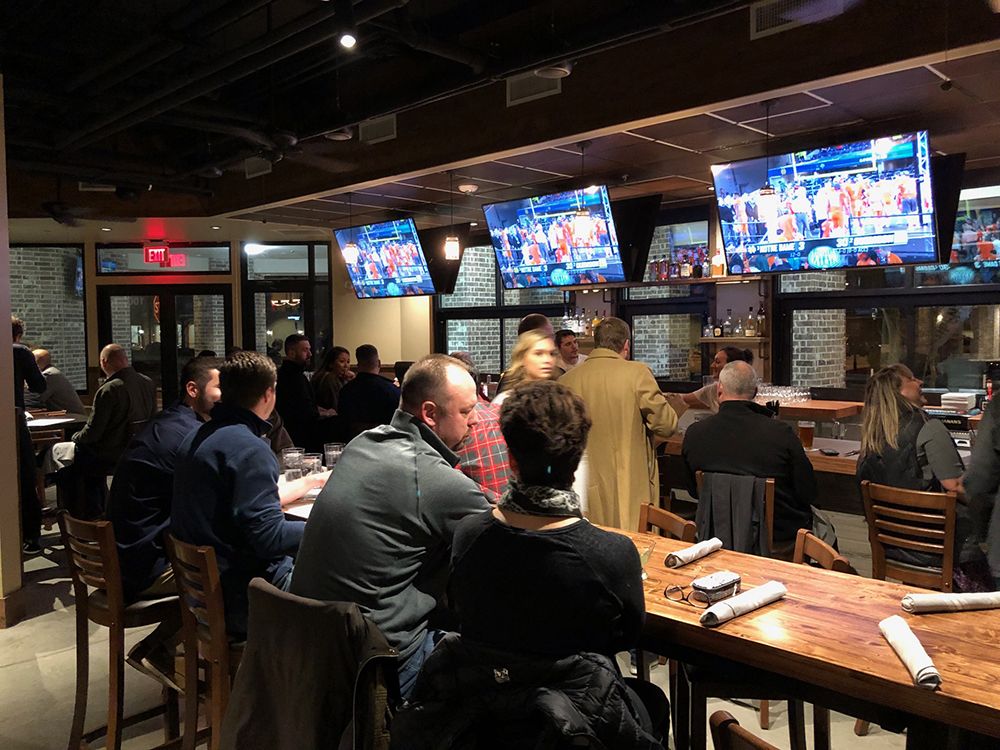 Photo courtesy of The Tavern at Lakeside's Website
Not only is The Tavern at Lakeside's patio dog-friendly, but they also have several corn hole games set up and windows that open up to their inside bar. So, it's the perfect place to enjoy a beautiful day!
You can't leave without trying their mountain of nachos or their Cowboy Grilled Cheese. Your dog will thank you for the scraps.
1141 Flower Mound Rd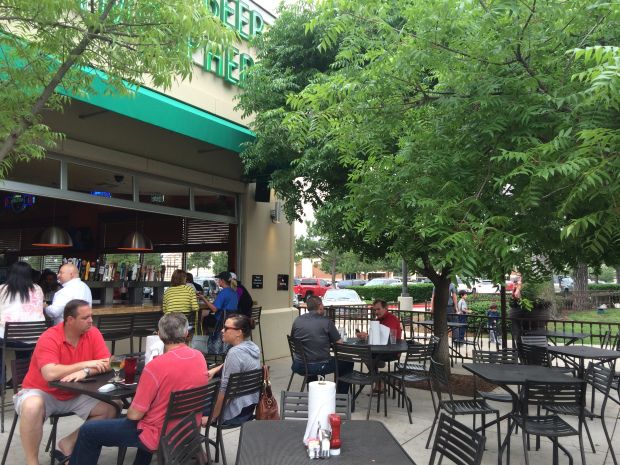 Jake's locations around the metroplex are known for their incredible patios which makes it a great place here in Flower Mound to dine with your pooch. They're also well known for their great selection of beers (including several local brews), poppyseed buns (baked fresh daily), and their crinkle-cut sweet potato fries served with a side of their special Jake's marshmallow sauce.
They're also now serving breakfast, so stop by to enjoy some of their buttermilk pancakes. Your dog will probably enjoy a bite too!
5801 Long Prairie Rd, Suite 870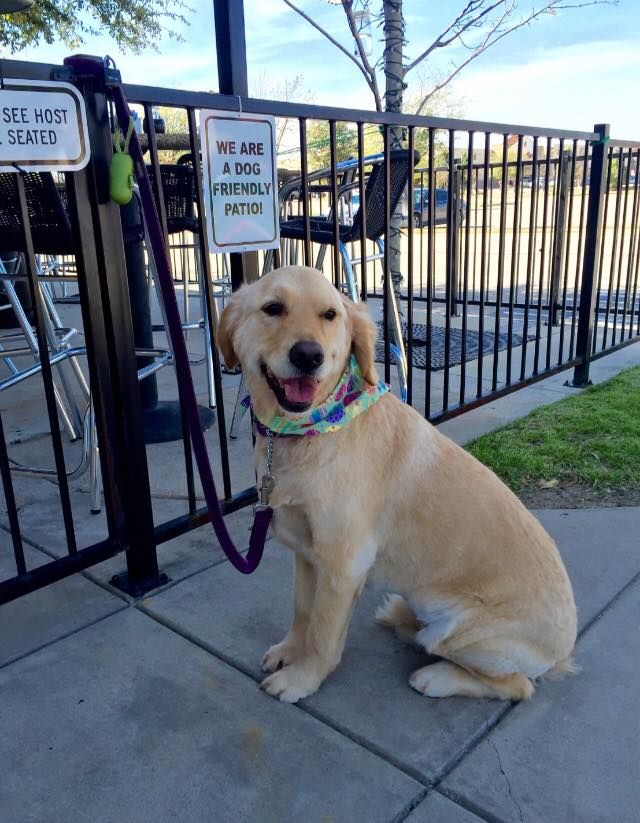 Photo courtesy of Piranha Killer Sushi's Facebook page
I'm not sure whether dogs like sushi, but humans definitely do and they also love their dogs, so Piranha Killer Sushi seems like the perfect place to have a dog-friendly patio.
Piranha serves up incredible, fresh sushi rolls (some of my favorites include the Flower Roll and their Spicy Tuna Roll) as well as some fantastic non-sushi dishes like their Teriyaki Beef Medallions. They also have a wonderful bar serving up Happy Hour specials Sunday-Thursday.
1121 Flower Mound Rd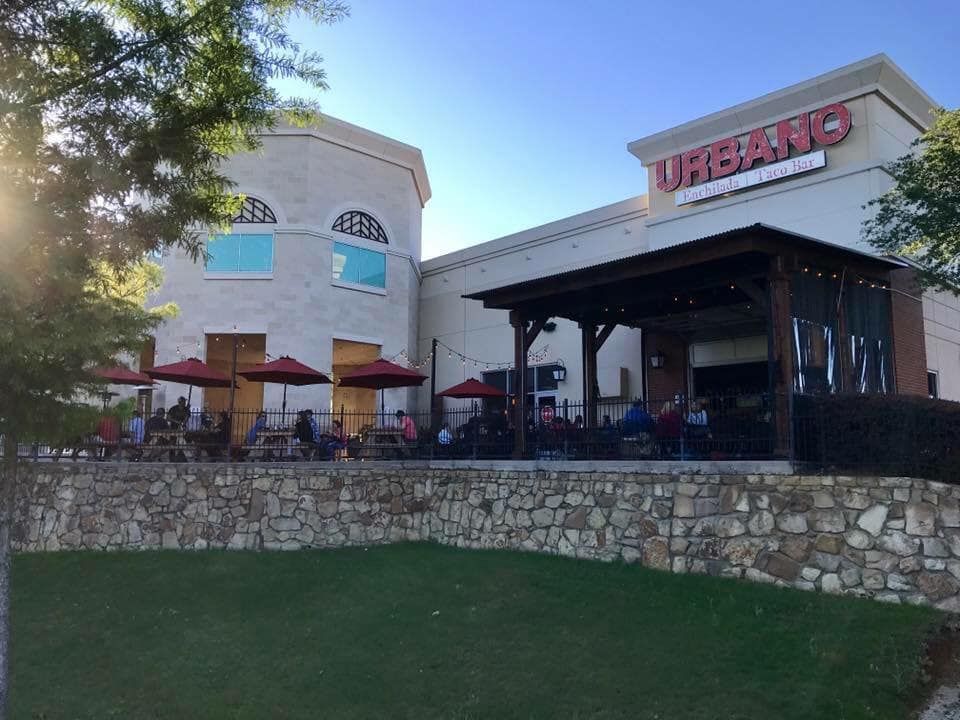 Urbano serves up incredible street-style Mexican cuisine - from their tacos to their amazing street corn. They also have a fabulous full-service bar serving up their unique and wide array of margaritas to include their Spicy Rita and their Morgan's Blue Rita.
And they have a HUGE patio that's great for your pooch to enjoy a beautiful evening on while you sip on a margarita and nosh on some of their incredible food.
---
(*Note: These are the restaurants who have actually permitted with the Town of Flower Mound to allow dogs on their patios. While other restaurants may advertise they are "dog-friendly," they do not have approved permits.)