Foodie Friday DFW: Komodo Loco
A Japanese-Latin fusion restaurant in the heart of Denton? Count us in! And with a name like Komodo Loco ('Crazy Dragon'), you just never know what you're in for when you visit and we kind of love that too.
We've had so many of you tell us we need to visit Komodo Loco in Denton and now add to us to their list of raving fans. It's so different from what we were expecting - in the best way possible.
You all might know that we are big fans of sushi, ramen, and Korean food and it was so exciting to see such all of that incorporated with such innovative flavors and preparations at Komodo Loco.
Their Loco Eggrolls come stuffed with chorizo, pineapple, cream cheese and - get this - kimchi! If kimchi usually offends you, it won't in these rolls! They are the perfect mashup of those Asian and Southwest flavors. It's like the whole restaurant concept in one eggroll.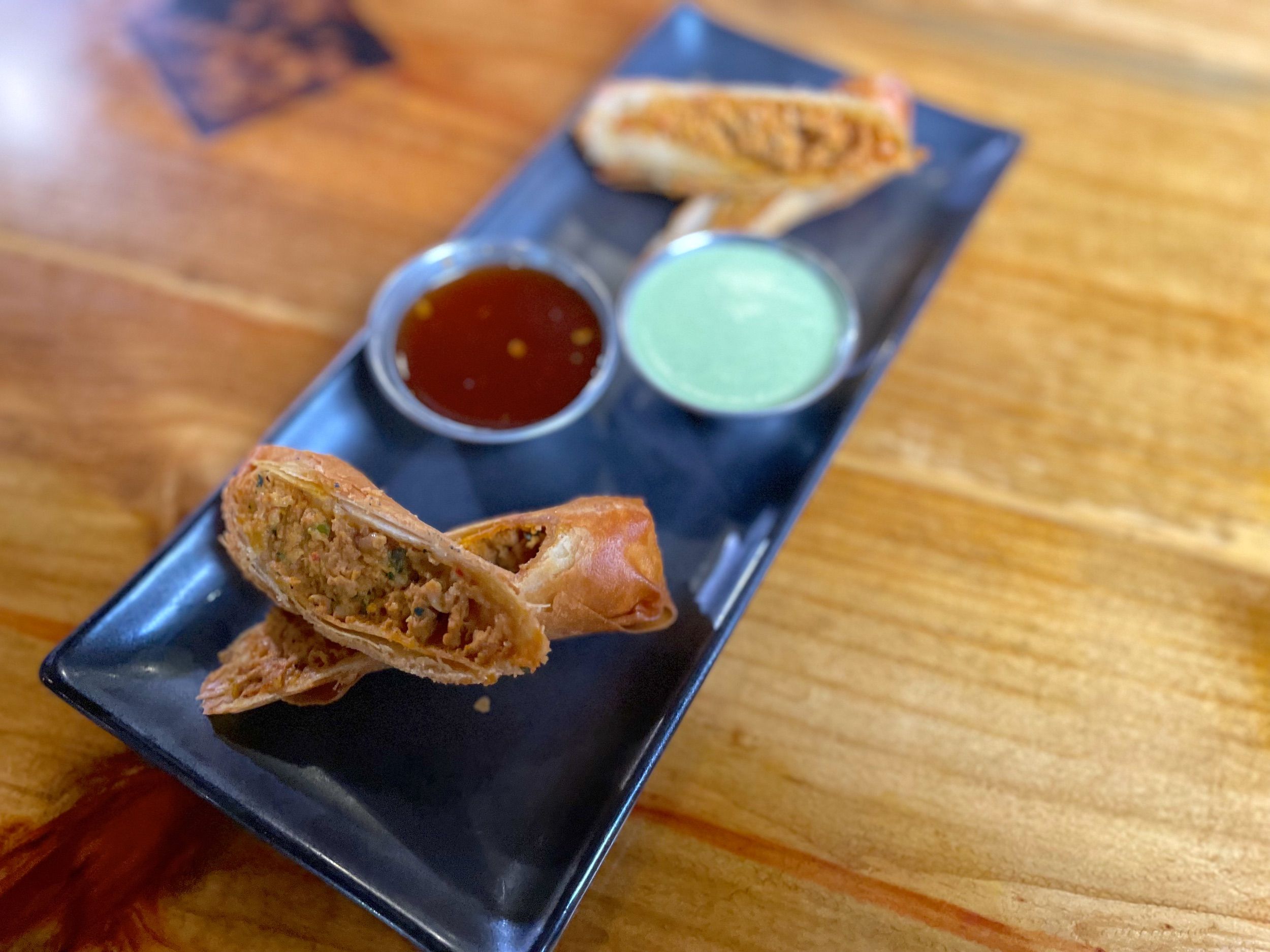 My favorite of the day was probably the Tuna & Krab Cones which literally look like little waffle cones filled with spicy tuna and crab salad. They are such a fun and unique appetizer that you won't find anywhere else!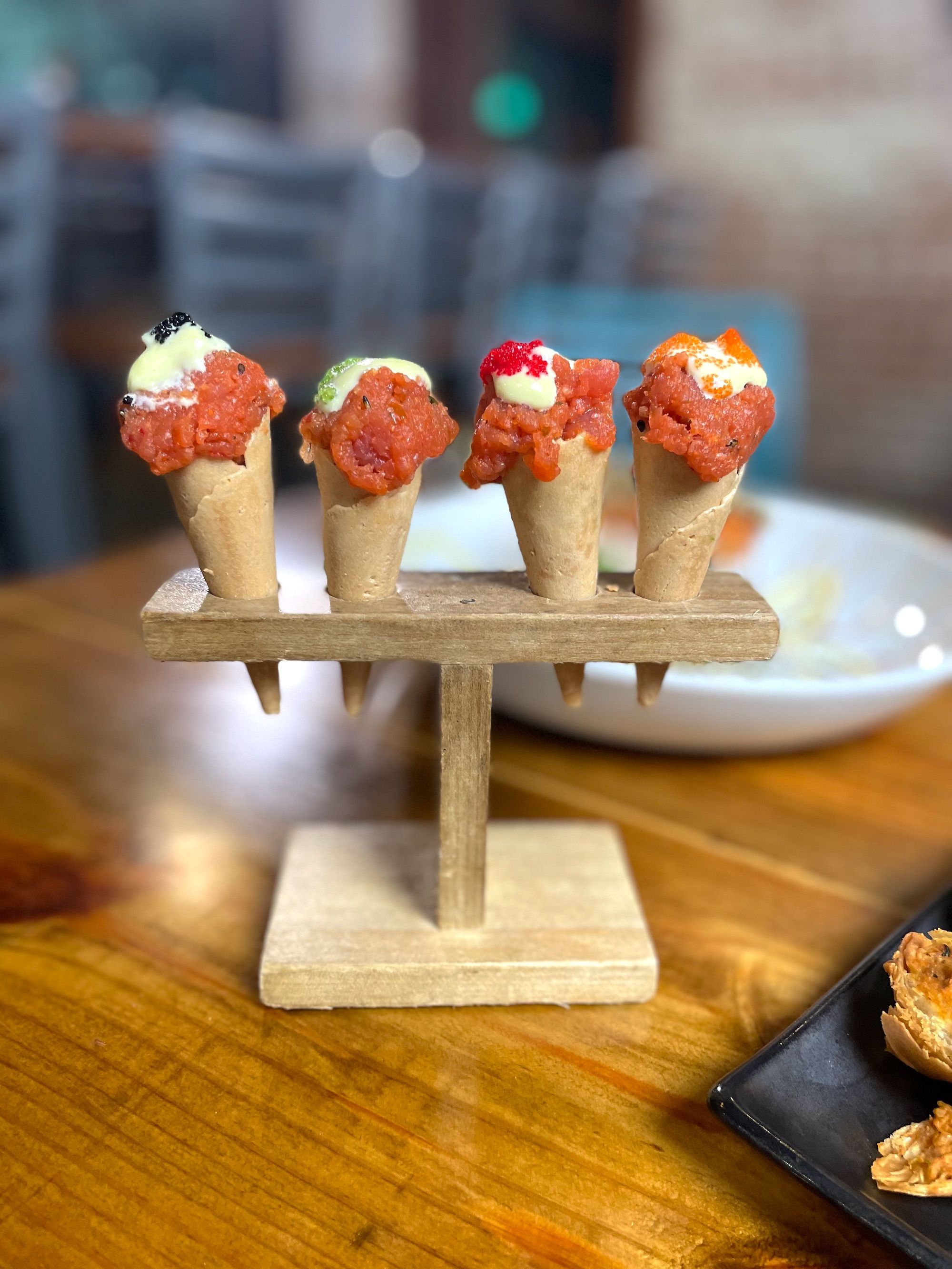 They also have a few ramen options including one with smoked pork, one with pork belly, and another with marinated chicken.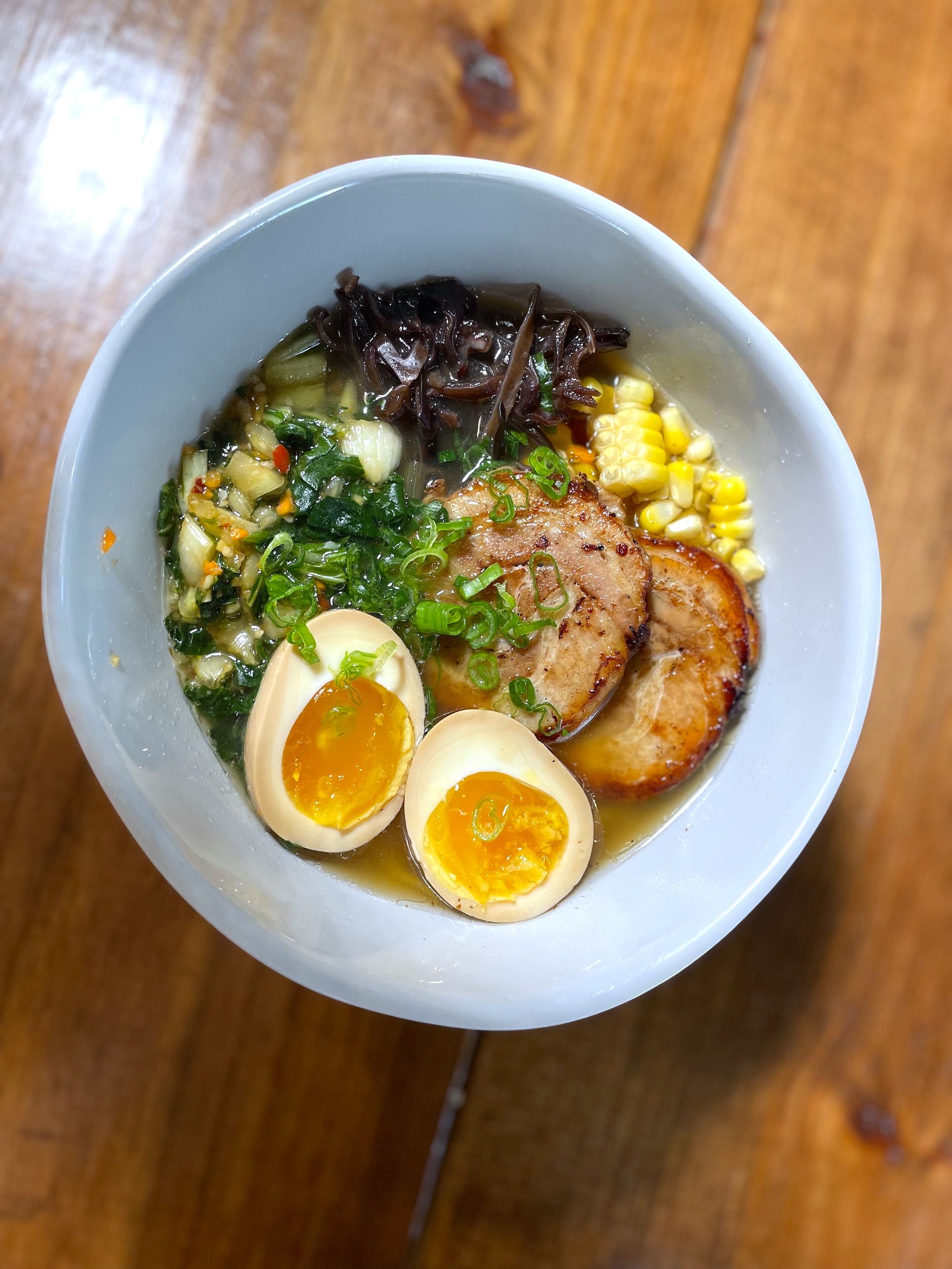 If Asian cuisine isn't your jam, have no fear - Komodo Loco has plenty options for you too! They have several variations of Totchos including one with pulled pork, a chipotle mayo, and Korean BBQ sauce.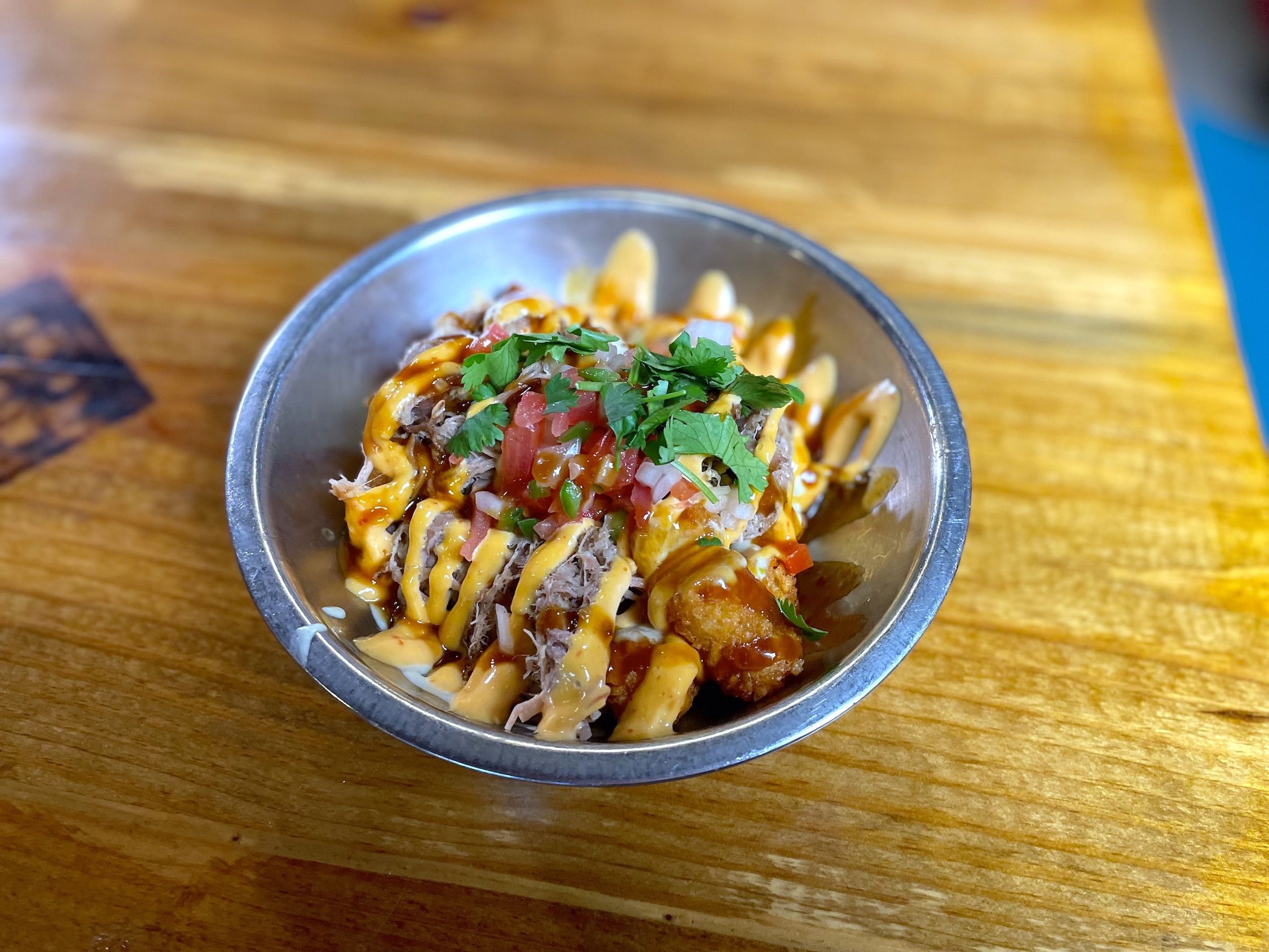 Another of their specialties is their Beef Tataki which is a beef tenderloin which has been marinated, sous vide, and seared and comes topped with guacamole, pico, and a garlic soy sauce.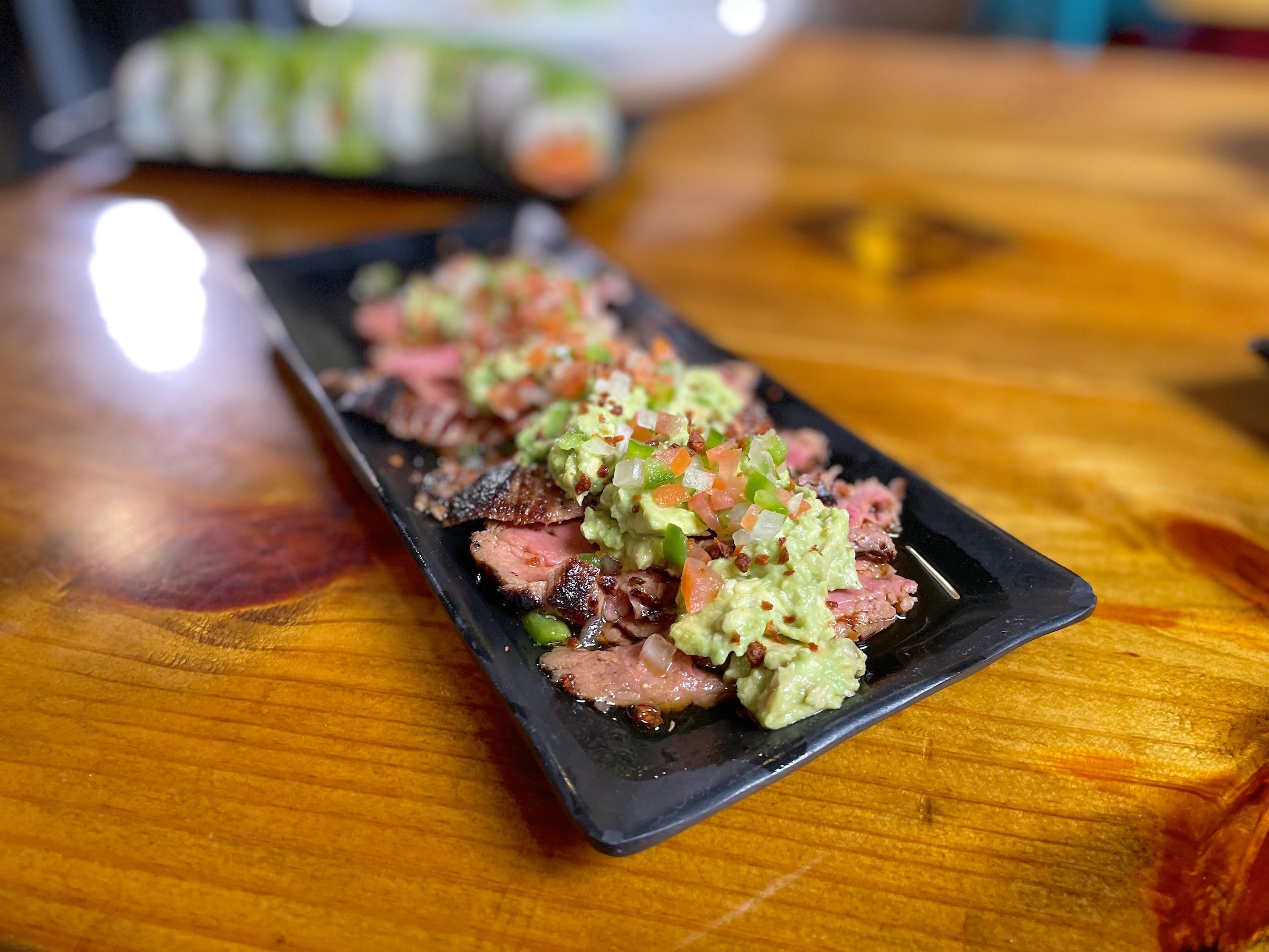 We're telling you - this menu is crazy! Crazy good that is!
And we haven't even gotten to their bar yet which is full of unique creations thought up by Komodo Loco's bartenders. They have some specialty cocktails that are permanent fixtures on the menu, but you'll also find some seasonal options rotating through as well.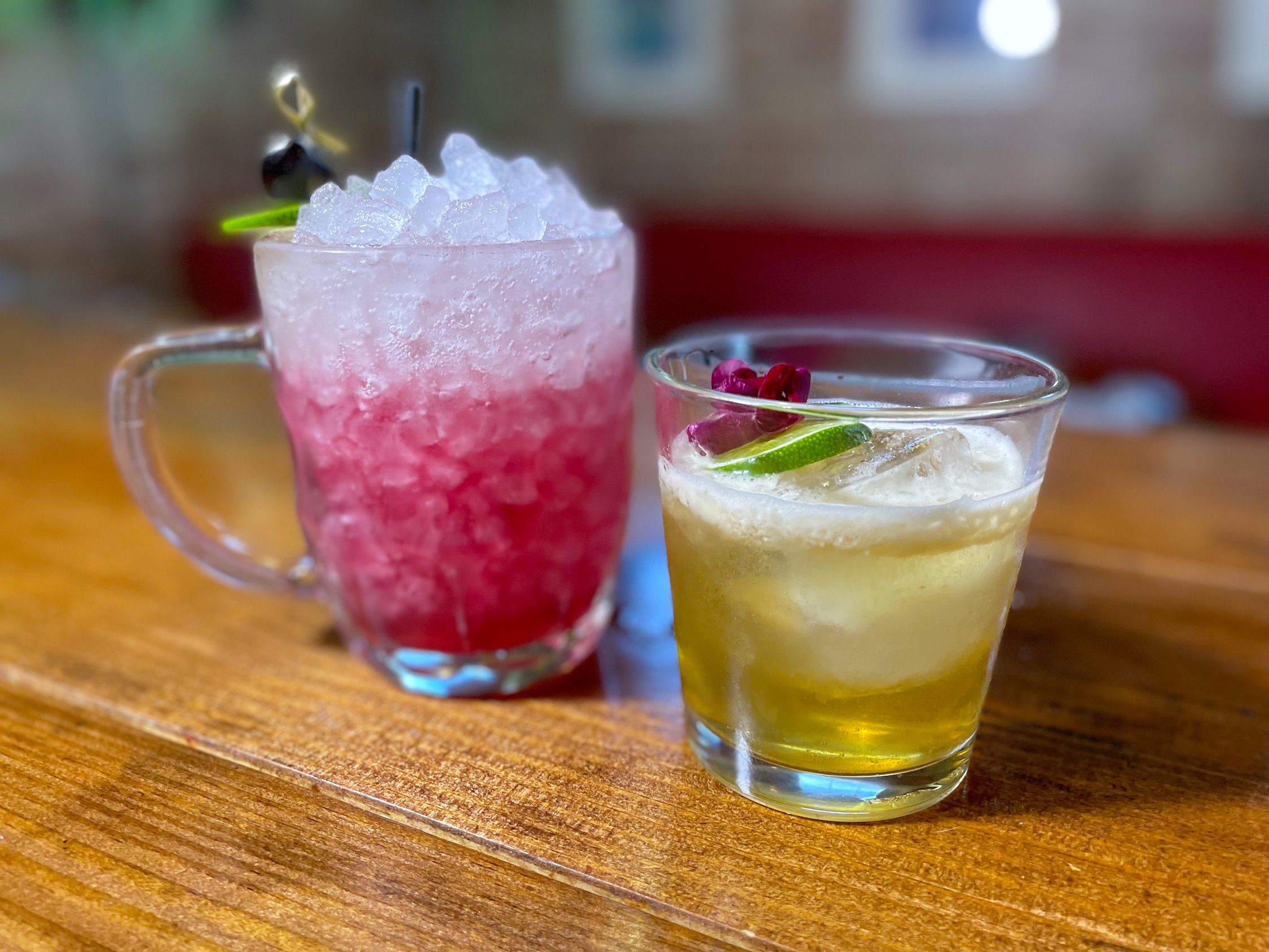 We had so much fun visiting this beloved Denton restaurant and we can't wait for you to go have your own 'crazy' experience trying out their unique menu items.
*Komodo Loco is located at 109 Oakland St Denton, TX 76201.