Foodie Friday DFW: May's Eats Gourmet to Go
"Love through food."
When we saw that sign hanging up in May's Eats in Corinth, we knew we were in the right place. That's what Foodie Friday DFW is based on! To share with you local restaurants where you can go experience love through food.
And we definitely felt the love during our visit to May's Eats. Owners Eddie and James Ledesma-Porter created May's Eats after each working in the restaurant industry for many years. James has largely been front-of-house and Eddie is an accomplished chef and sommelier with experience cooking in prestigious restaurants in New York and Dallas.
All of that expertise and passion has been brought to Corinth where they are offering up some delicious and unique foods that you can either enjoy dining in with them or to-go. And their menu changes seasonally somewhat, so there's almost always something new to try!
One of their most well-known and regular items is their Tarragon Chicken Salad made with toasted Texas pecans, granny smith apples, black grapes, and fresh tarragon. You can order it by the container to-go or can get it served up on its own or on one of their tasty, buttery croissants.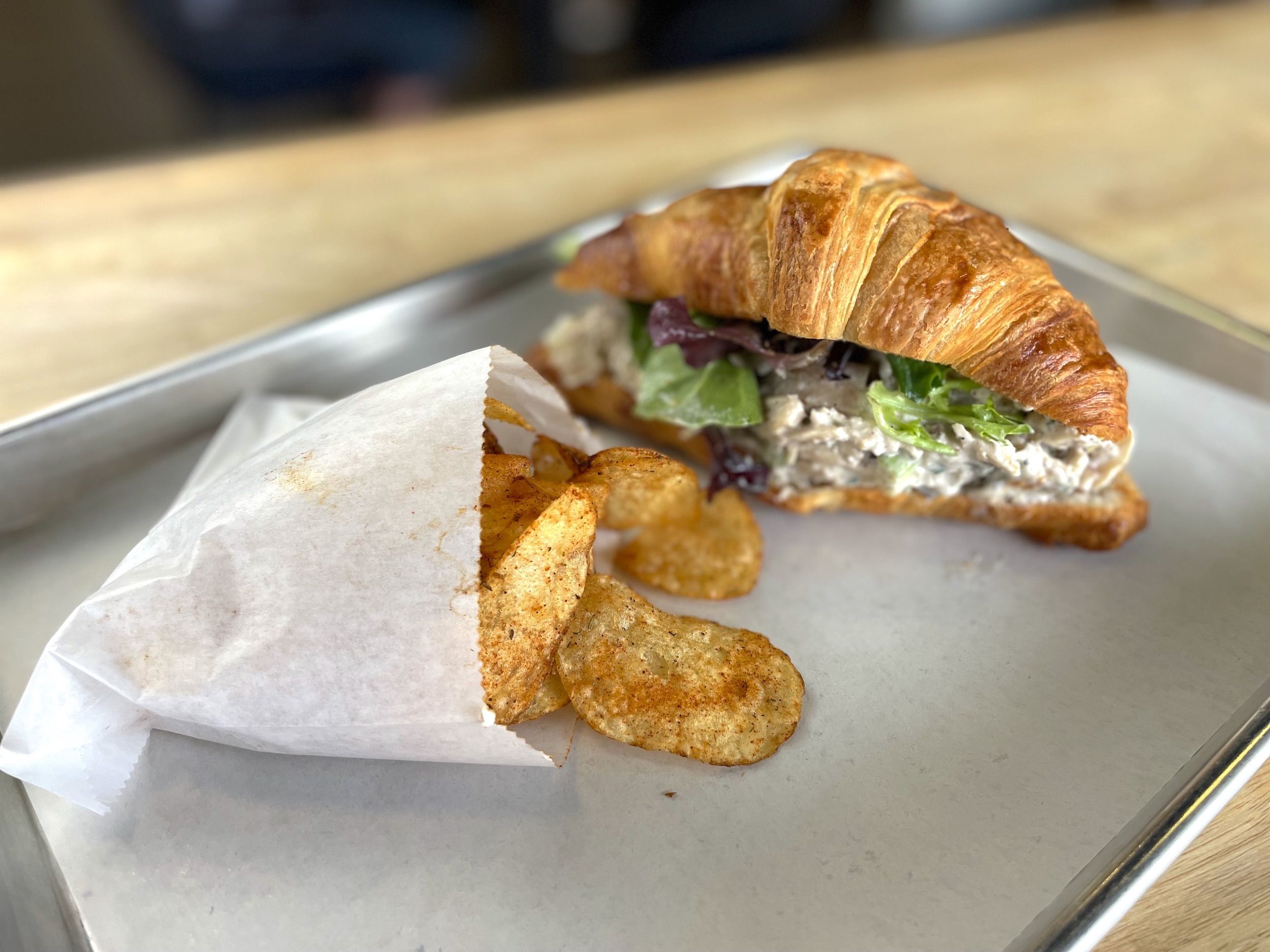 May's Eats also has a handful of delicious pressed sandwiches and paninis. Their Cuban Press is to die for with its braised Ohana pork, off-the-bone ham, passion-fruit whole-grain mustard, and (of course) a dill pickle.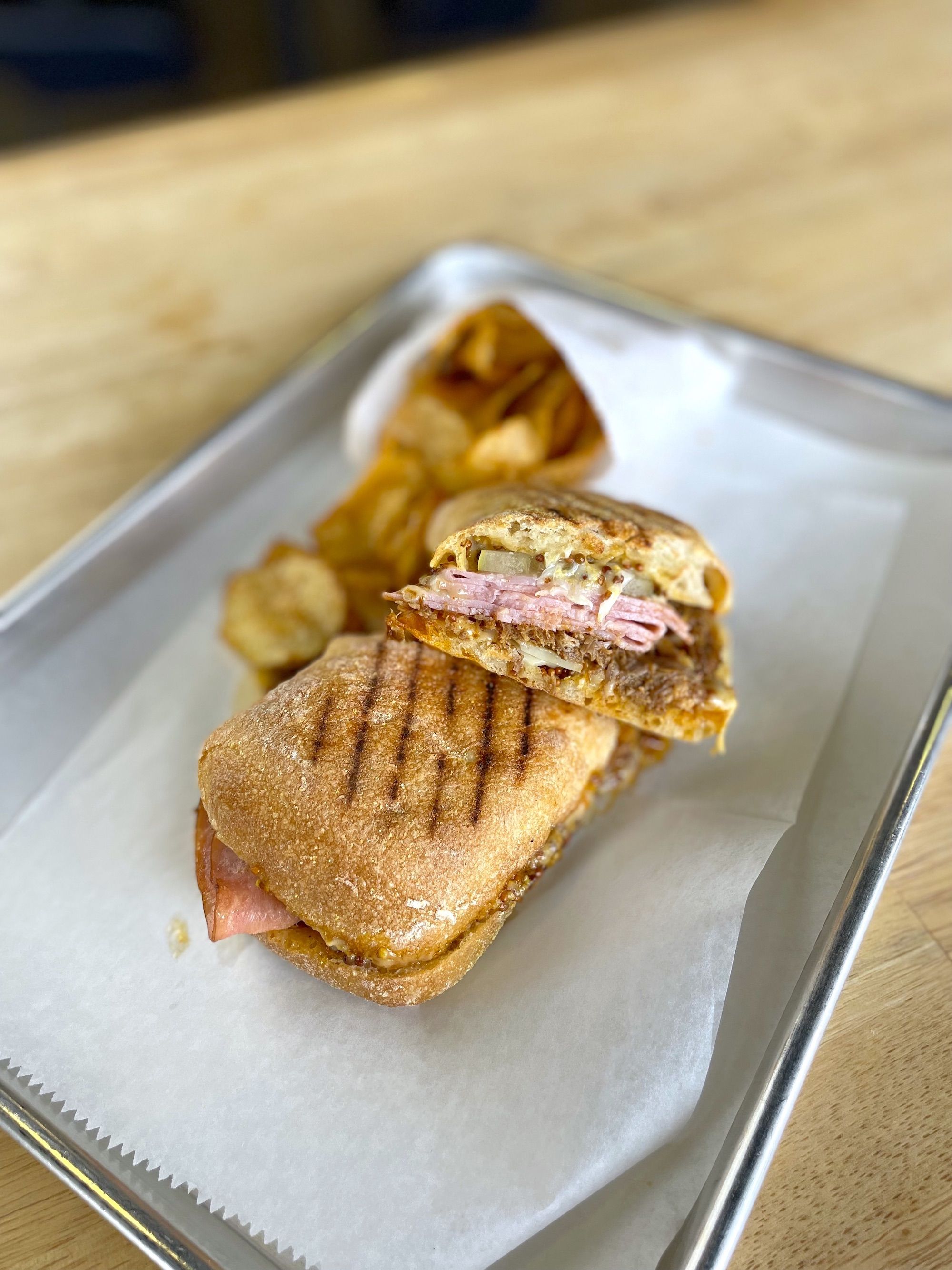 A couple of their seasonal items for Spring 2023 include their Strawberry Fields Salad topped with fresh strawberries, goat cheese crumbles, and a housemade maple-almond granola; and their Chicken & Sausage Gumbo made with a Texas Kielbasa, roasted chicken, sweet onions and peppers.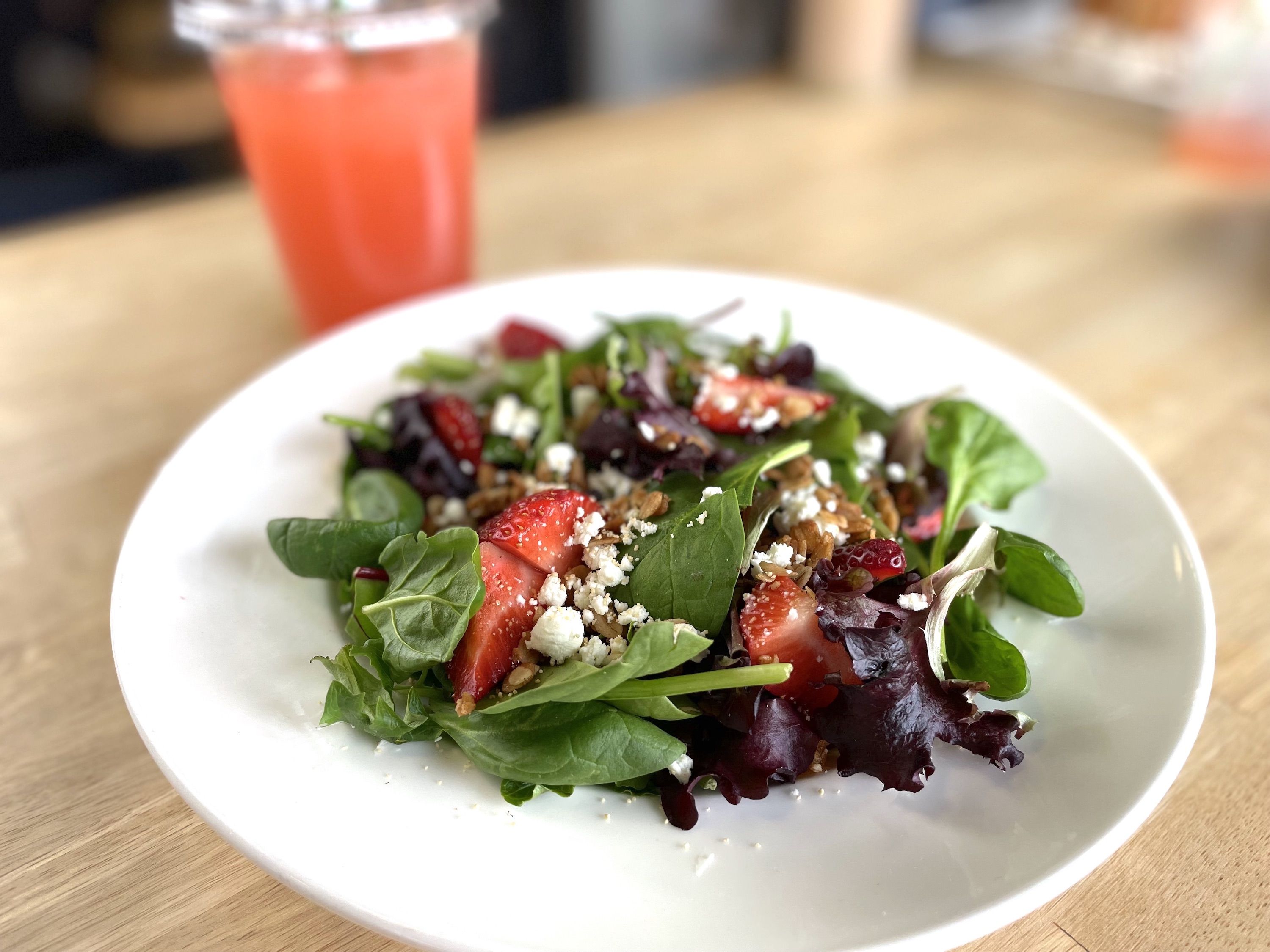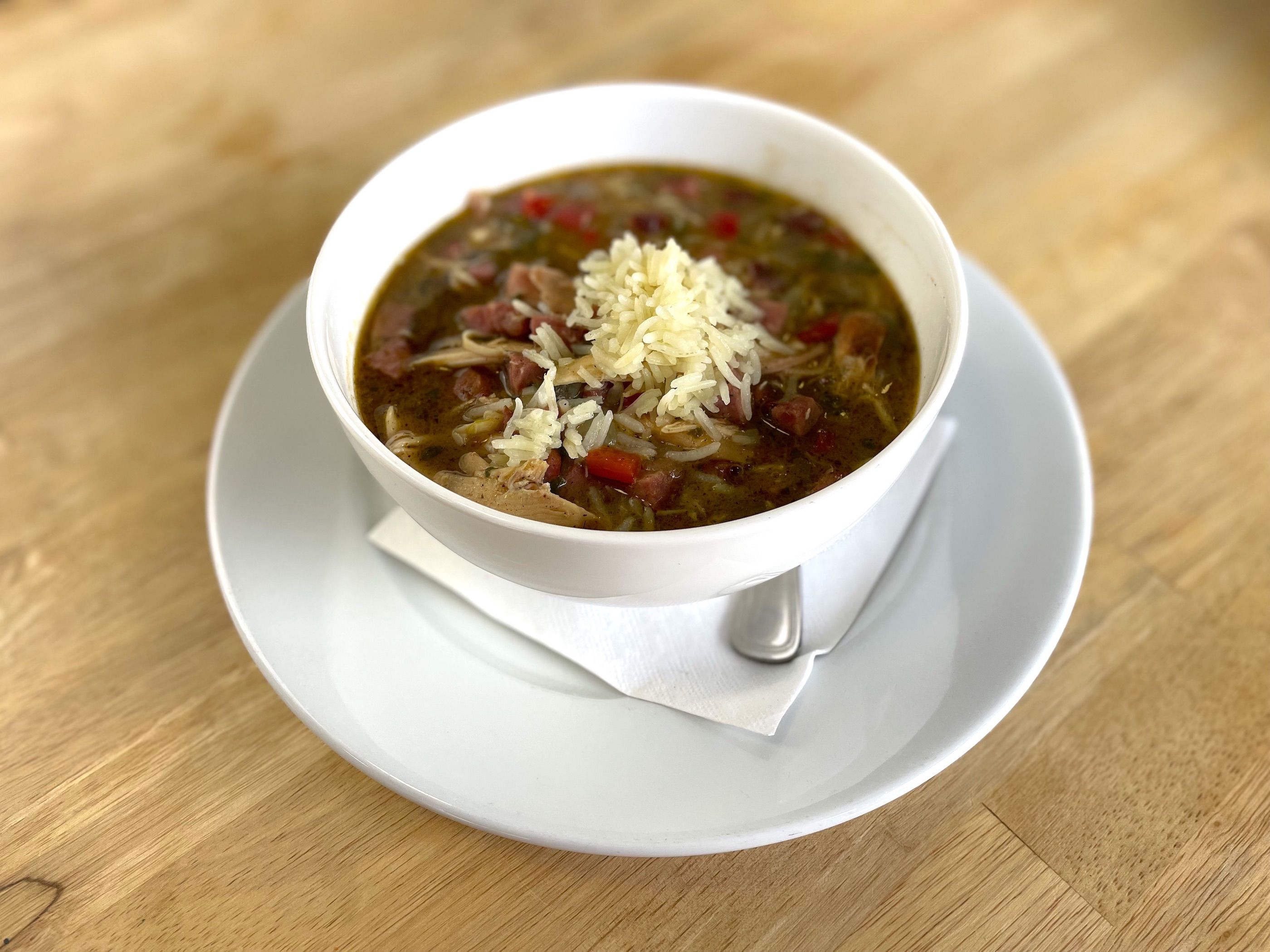 And that's only scratching the surface of their menu which is jam-packed with soups, salads, sandwiches, a la carte items, and desserts.
They also have a wonderful selection of both alcoholic and non-alcoholic beverages including a weekly-rotating housemade lemonade flavor (which can be ordered 'grown-up' style with the spirit of your choice), a peach-ginger-blackberry sweet tea, and (thanks to Eddie's sommelier credential) a fantastic selection of wines.
So the next time you're near Corinth and want to pop in somewhere for a quick bite to eat or are looking for somewhere to grab a meal for later, be sure to stop by May's Eats to visit Eddie, James, and their incredible staff!
*May's Eats Gourmet to Go is located at 3400 Corinth Pkwy, Ste 112, Corinth TX 76208.