Foodie Friday DFW: Popdod
As a Diet Coke aficionado, I could not be more excited about this week's Foodie Friday location - Popdod in Highland Village. The owners saw the popular trend of customized sodas running rampant across the state of Utah and decided it's a trend that needed to be brought here to Texas. We couldn't agree more!
The idea of this PG-rated drink stop is a great one for families, kids after school, or post-game weekend treats. You can choose one of their specially-curated beverages off the menu or you can create your own, starting with whichever base you want and adding in syrups and mix-ins until your heart's content. They've got everything from Coca-cola products to Dr. Pepper to lemonade to cold brew coffee.
I'm looking forward to experimenting with my own Diet Coke creations, but in the meantime we tried out some of their signature drinks off the menu, including: the Scooby Snack (Dr. Pepper with coconut cream & raspberry puree); the Blue Lagoon (lemonade with blue curacao & peach puree); the Cement Mixer (lemonade with fresh lime, peach & raspberry); and their kid-friendly ButterBeer made with root beer butterscotch syrup and whipped cream.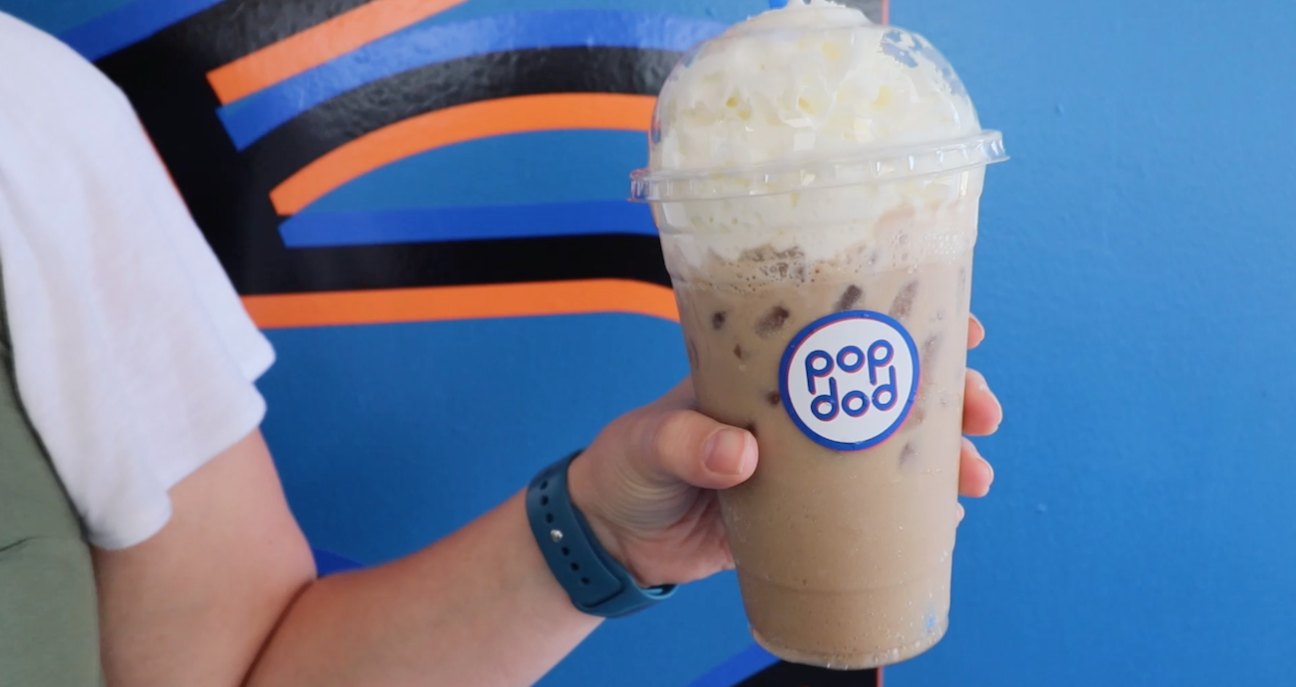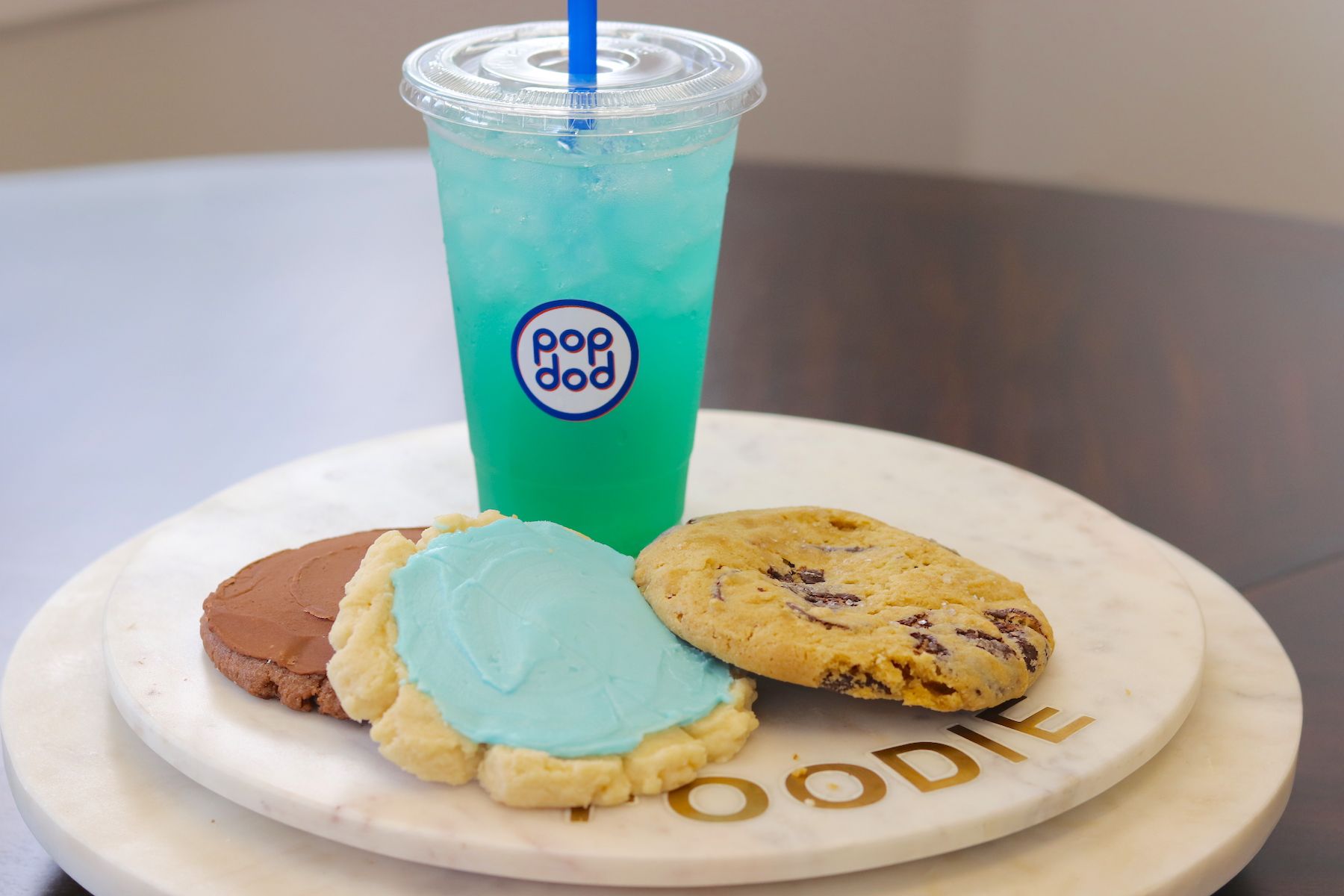 And just because it's a PG-rated shop doesn't mean they don't have Happy Hour! Stop by between 3-5pm and you'll get $1 off your beverage!
In addition to their refreshing beverages, Popdod is also a great spot to pick up some sweet treats. They've partnered with The Flour Shop to bake their signature sweets including their "Queen Dod" sugar cookie topped with blue icing; a chocolate sugar cookie called the "King Dod"; their sea-salt sprinkled chocolate chunk cookie; and chocolate covered chocolate chip cookie dough bites!
We're certain this drink and snack stop now located in front of Painted Tree Marketplace in Highland Village is going to do extremely well here. Bring the kids for an after-school treat, stop by during the work day for a refresher, or bring the whole family on the weekends. Maybe there's some sort of prize if you work your way through every drink on the menu! Who wants to suggest that idea for us?
*Popdod is located at 2200 Justin Rd, Highland Village, Texas 76117.