Foodie Friday DFW: Queenie's Steakhouse
Are you looking for the perfect spot to celebrate a special occasion, host a private event, or entertain clients? Foodies, we'd like to introduce you (or re-introduce you) to Queenie's Steakhouse located just off of The Square in Denton, Texas.
This special restaurant is one of Chef Tim Love's projects and boy does it have love written all over it. Every dish on the menu is injected with love and care. And the service you'll experience from the General Manager down to the hosting staff is world-class.
Chef Tim Love actually named the restaurant after his own mother, Queenie, and she still visits the restaurant occasionally to this day. So, if you're lucky, you just might get a real-life Queenie sighting!
When you visit Queenie's, it might feel a little daunting when trying to decide which menu items to start with. That's why we're here to help!
One of the dishes they're the most well-known for are their Chicken Fried Quail. They are the perfect combination of delicate and fried and come served with a Chili Buttermilk and their house made pickles.
We'd also recommend you try their Elk and Foie Gras Sliders - we know! But this foie gras is like nothing you've ever had before. It melts in your mouth and combined with the blueberry jam, it's a smash hit. (We'd also recommend you add one of those house made pickles to the slider if you can get your hands on some.)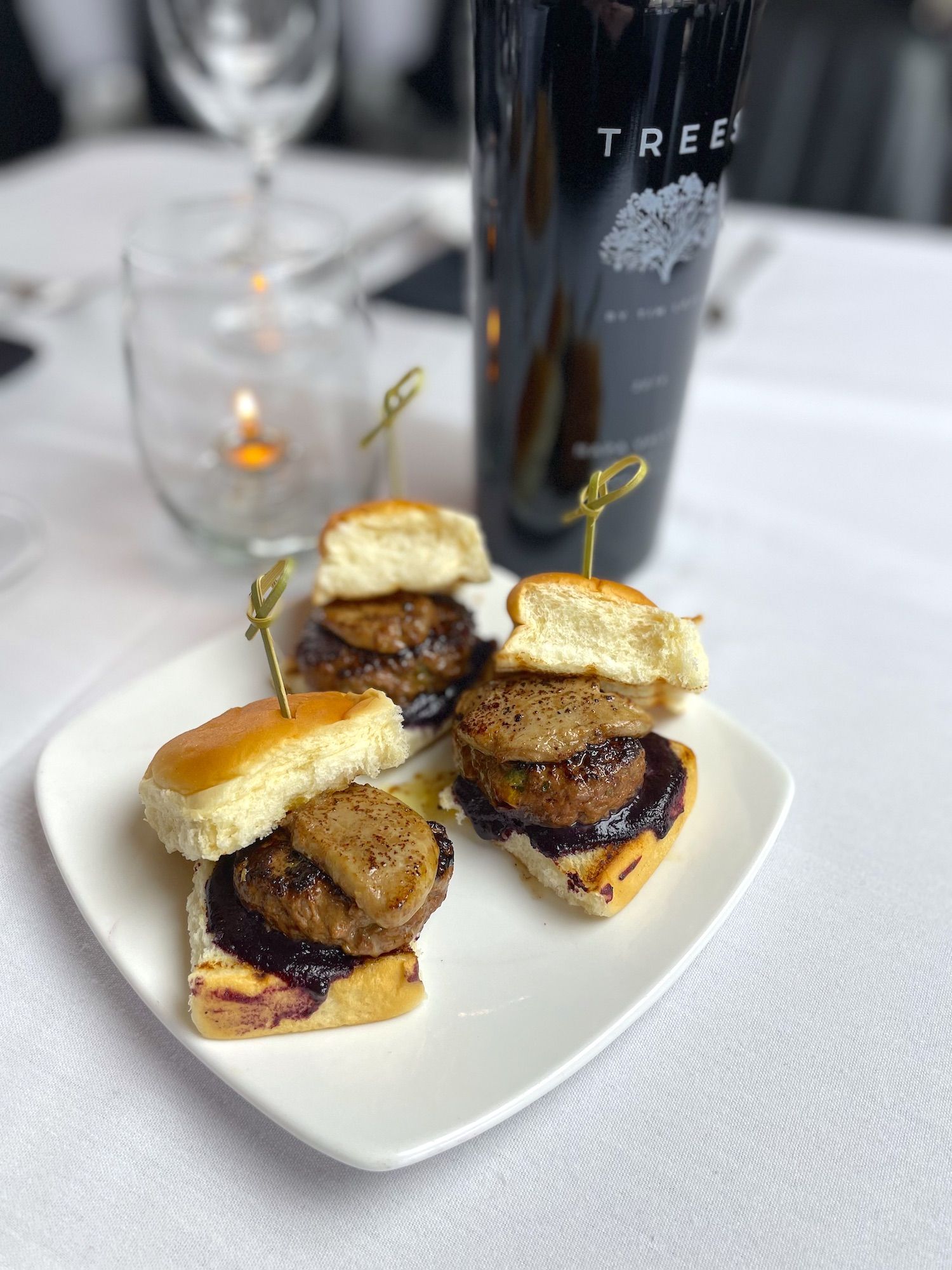 When it comes to the main course, you can't go wrong with either the Crispy Colorado Trout which is lightly fried and served with a fresh, ponzu microgreen salad and a delicious yuzu aioli on the side; or the New York Strip which comes topped with a serrano-lime butter and pairs perfectly with their Glazed Brussels Sprouts.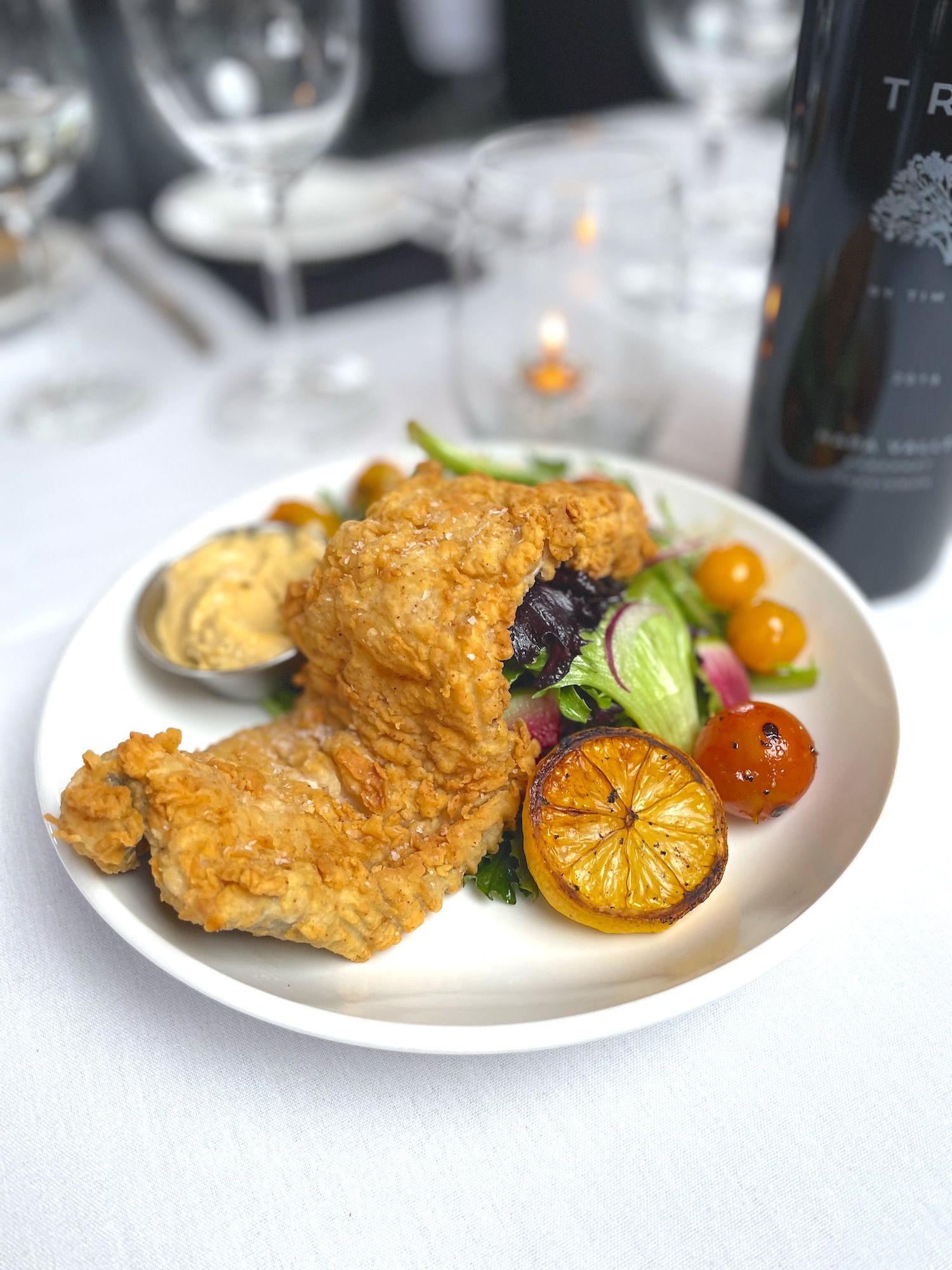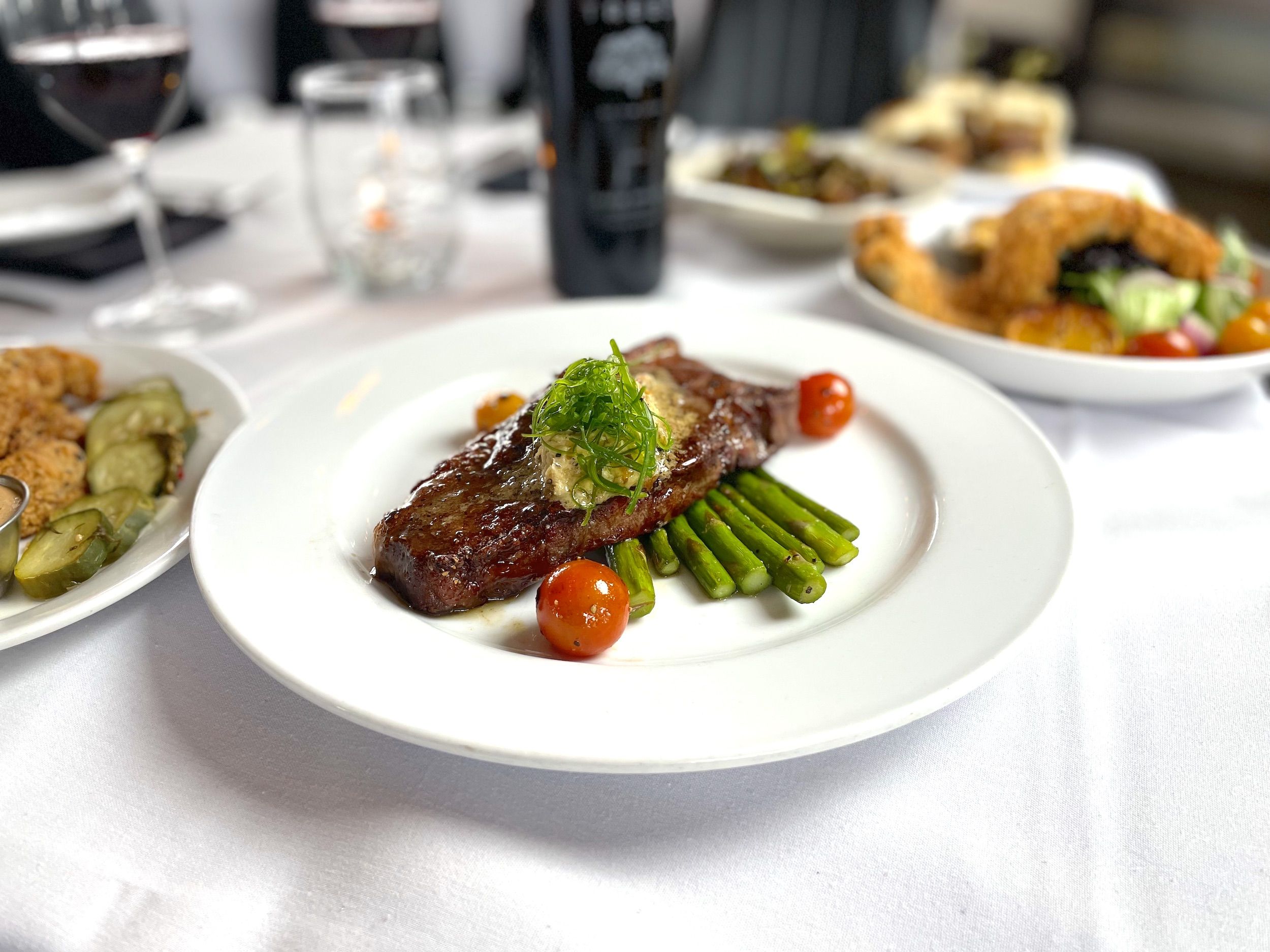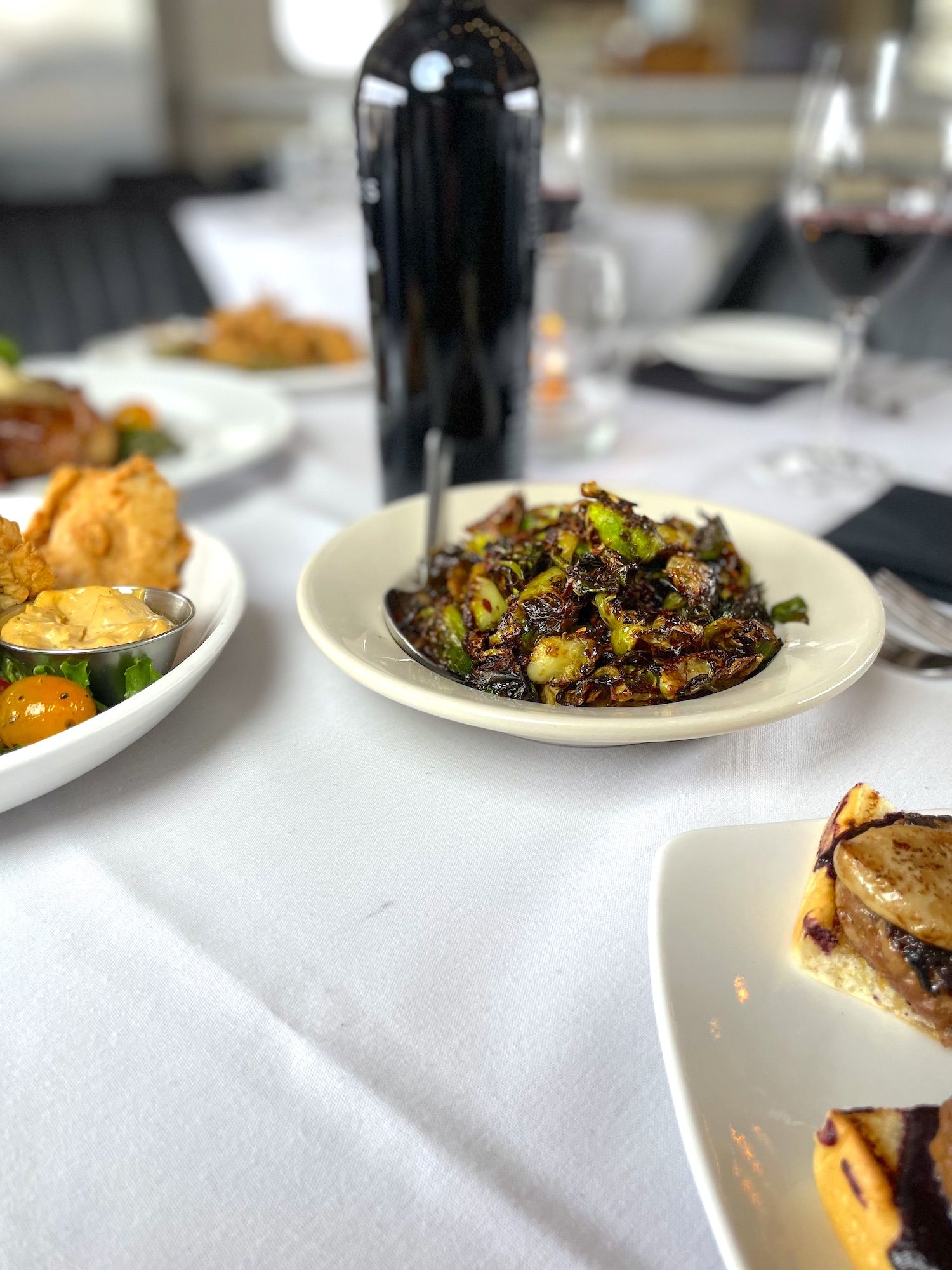 And for dessert - even if it's just a regular Wednesday night - we'd absolutely suggest you never leave Queenie's without ordering their signature Ancho Chili Chocolate Cake. This is the dessert Chef Tim Love actually beat Iron Chef Morimoto with and once you've tasted it, it's easy to see how! It is creamy and rich and full of chocolate flavor. And the ancho chili offers the slightest bit of heat which compliments the chocolate and other flavors so well.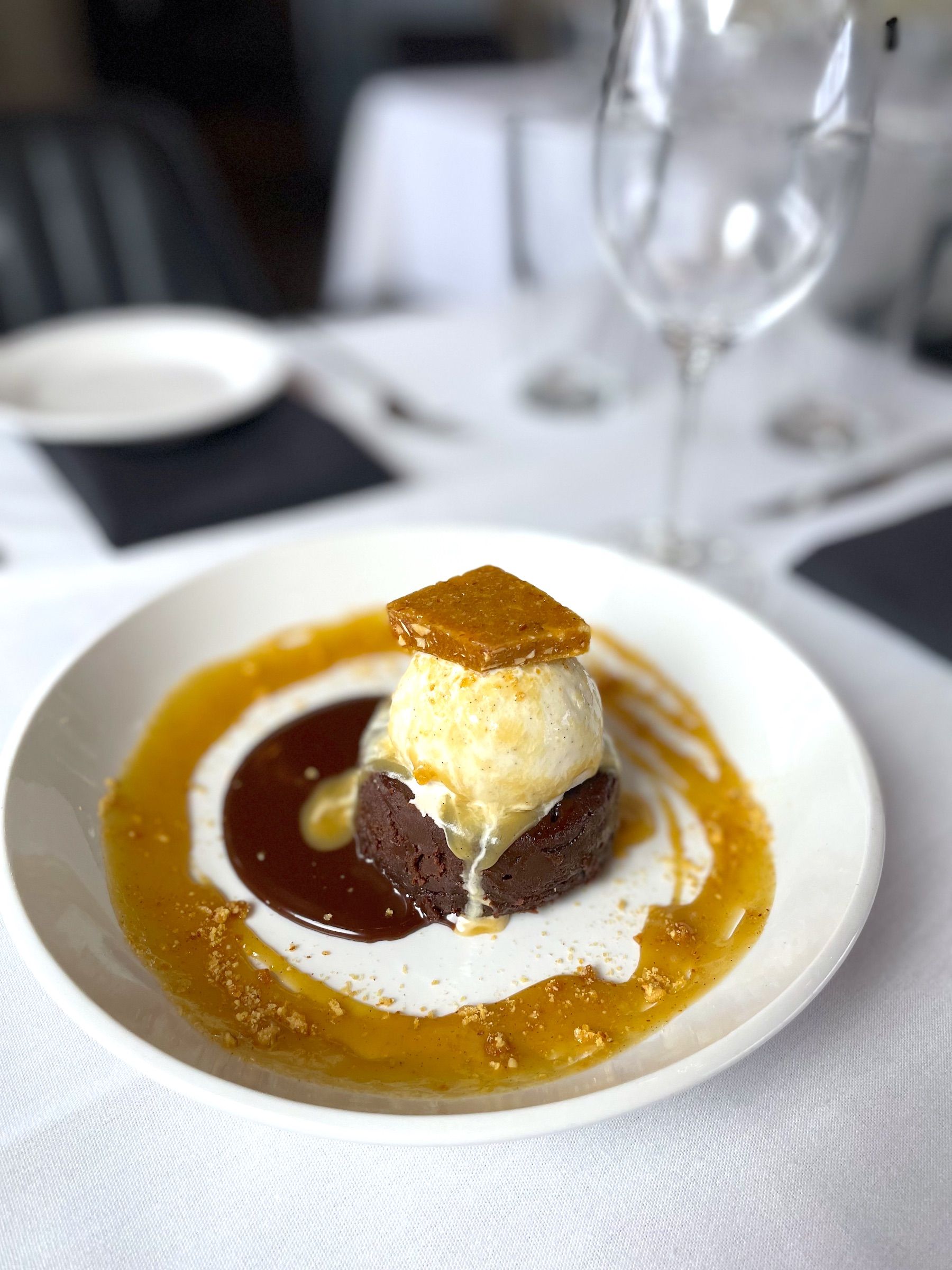 In addition to all of those killer dishes, Queenie's also has an incredible bar with a wide assortment of wines, liqueurs, cocktails, and more. General Manager, Ken Bivens, recommends you check out their newest cocktail - The Love Potion - which incorporates citrus vodka, cherry juice, Prosecco, and edible rose petals.
Queenie's has been one of our Denton favorites for years and we're so excited to finally share its story with all of you! We hope you'll make plans to visit Denton soon to check out all they have to offer.
*Queenie's Steakhouse is located at 115 E Hickory St, Denton TX 76201.