Foodie Friday DFW: Snuffer's Highland Village


We caught up again with Corporal David Harney this week at Snuffer's in Highland Village to talk about their Back the Blue Burger which provides proceeds for the TX Fallen Officer Fund which you've heard us mention before. We're always down to talk about food for a cause! This special burger comes made with two quarter-pound patties, American cheese and grilled onions.
And next week, Wednesday May 15, the Highland Village location is celebrating National Police Week by giving back a portion of their total sales that day to local law enforcement.
We also chatted with General Manager Justin Todar about the Snuffer's brand and what makes the location in Highland Village so special. We love that they're so involved with the local community and always applaud them for playing such a large role in local events and causes. And that's one thing Justin says they really focus on and that he loves about working at the Highland Village Snuffer's - they are so much than just a great restaurant!
But they are a great restaurant and at the end of the day, they've got to serve delicious food, right?
We all know you can't talk about Snuffer's and not mention their Cheddar Fries! They are actually the home of the original Cheddar Fries and they come topped with bacon, jalapeños and chives and are oh-so-amazing.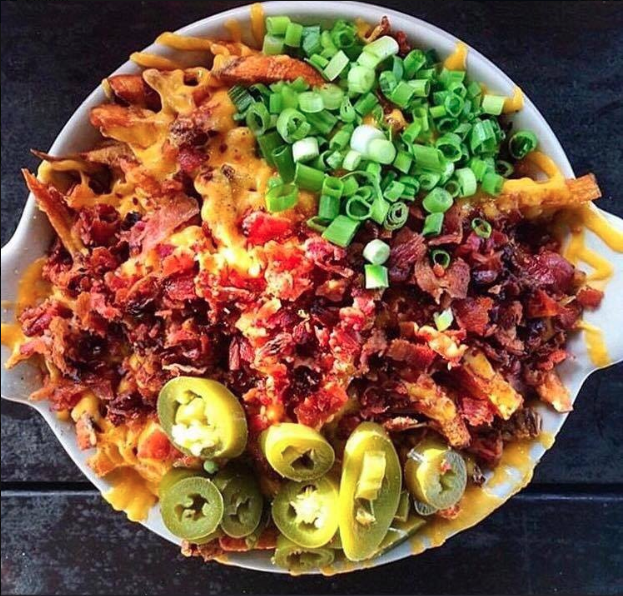 So, head on down to Snuffer's in Highland Village to enjoy some of their infamous cheddar fries, any of their other house made menu items, or their great Happy Hour specials. And next Wednesday, May 15th, you can feel good knowing you're giving back to local law enforcement while doing it!
*Snuffer's Highland Village is located at 4050 Barton Creek Dr #100, Highland Village TX 75077.