Foodie Friday DFW: Tierney's Cafe and Tavern
During this week's Foodie Friday DFW, we realized we've officially been at this for FIVE YEARS! And we were reminded of that fact because this week we visited with one of our very first Foodie Friday features again - Tierney's Cafe and Tavern in Old Town Lewisville.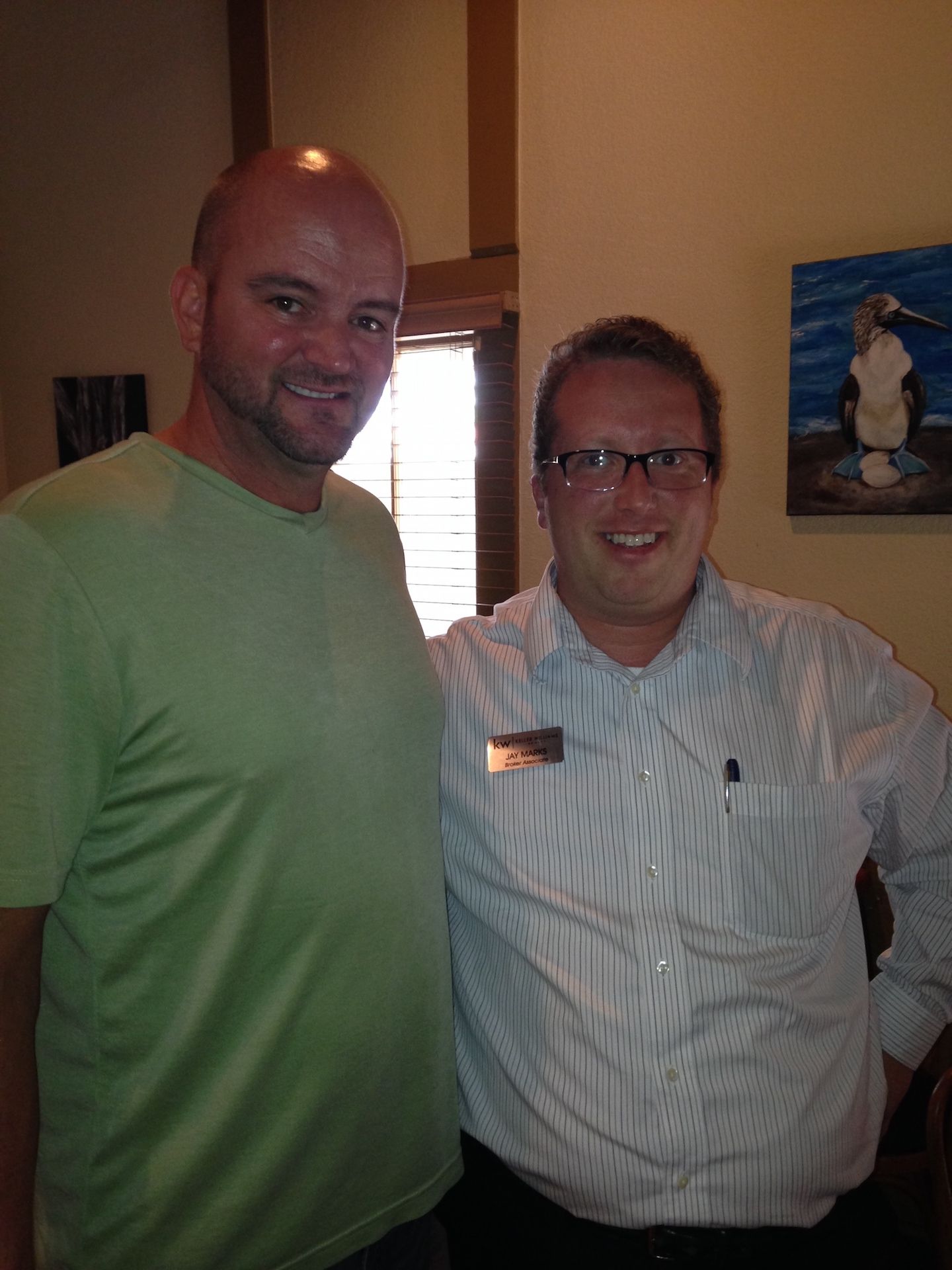 Me with Greg doing our Foodie Friday feature 5 years ago.
We always love meeting with owner Greg Tierney. He's been a staple in Old Town Lewisville for 24 years - 13 years at Mill Street Cafe and (as of this week) 11 years at Tierney's.
There's something about Tierney's that's just... special. It could be the hundred-year-old house it's located in. It could be the feeling of family you get each time you step inside. It could be their Potato Chip Chicken. Or the fact that they're so much more than just a restaurant. But really - it's a combination of all of those things headed by Greg and his amazing staff.
As we mentioned, if you're familiar with Tierney's Cafe and Tavern at all, you probably already know about their Potato Chip Chicken which is absolutely one of their top-sellers. Greg told us whenever someone walks in the door and doesn't need a menu, 90% of the time he can guarantee it's because they're there for the Potato Chip Chicken. And there's a reason it's so well-loved - it is delicious!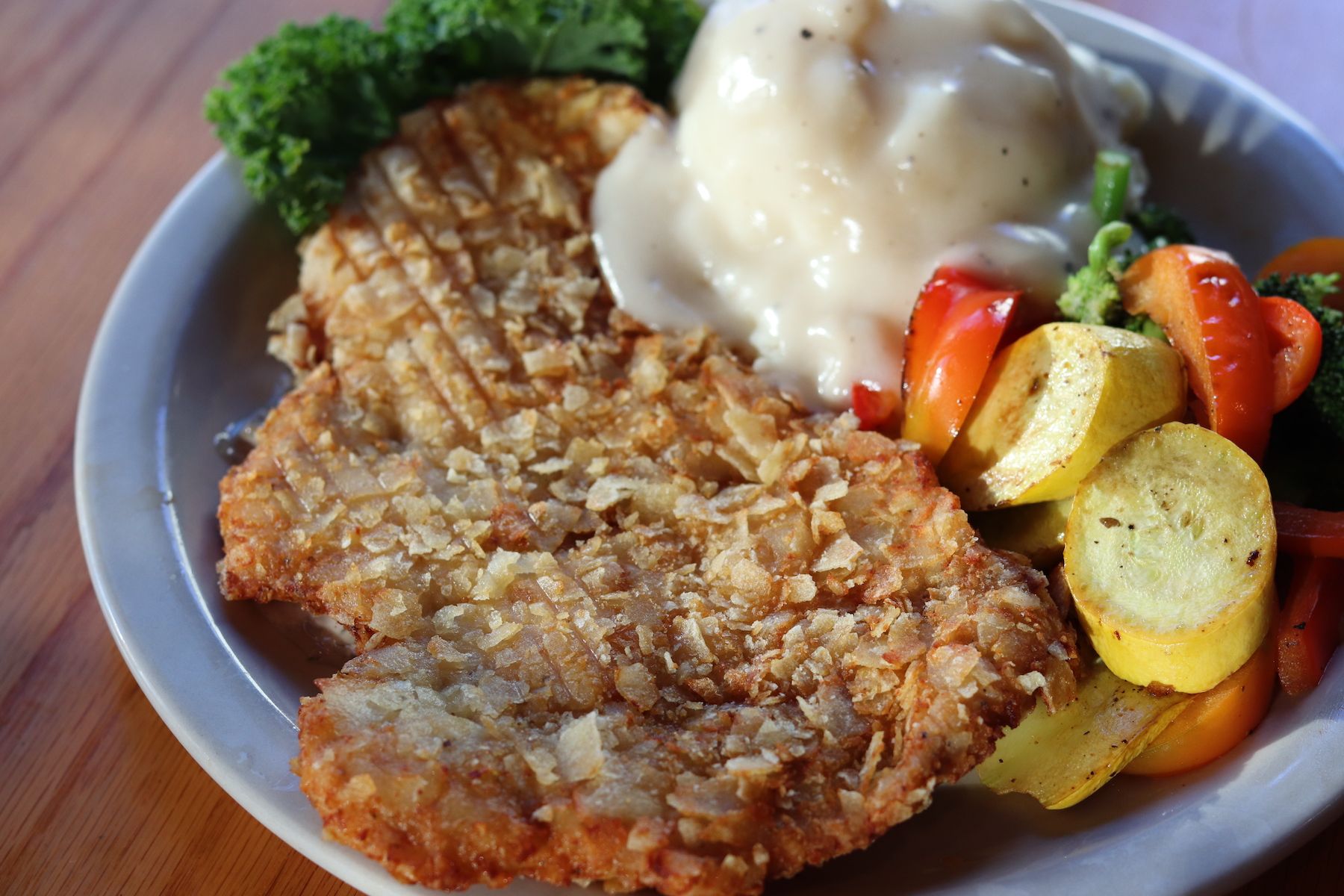 Tierney's also makes some fantastic salad options like their signature Tierney's Salad made with mixed field greens, strawberries, pecans, onions and blue cheese. We're also fans of their Salmon Salad served with the Raspberry Vinaigrette.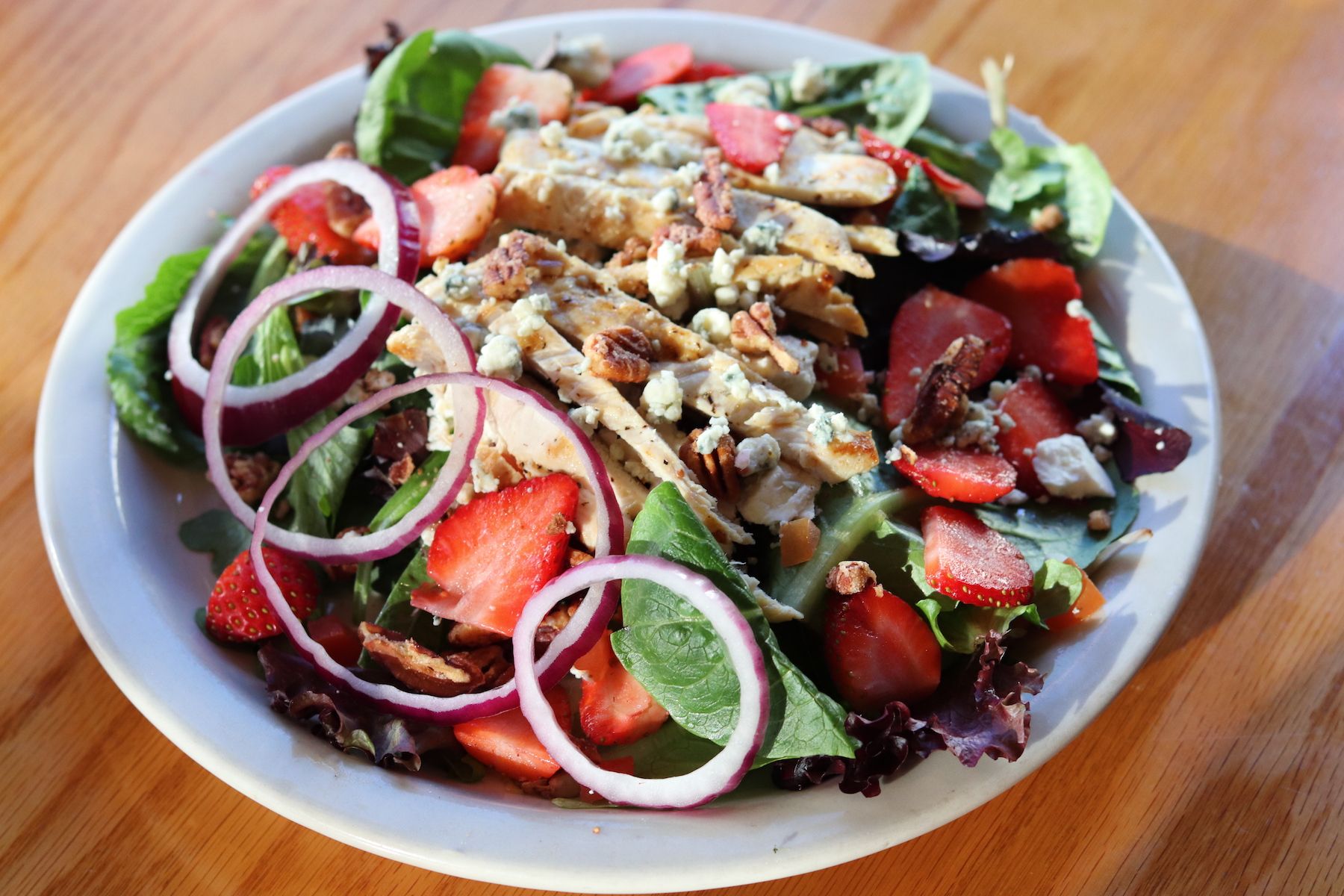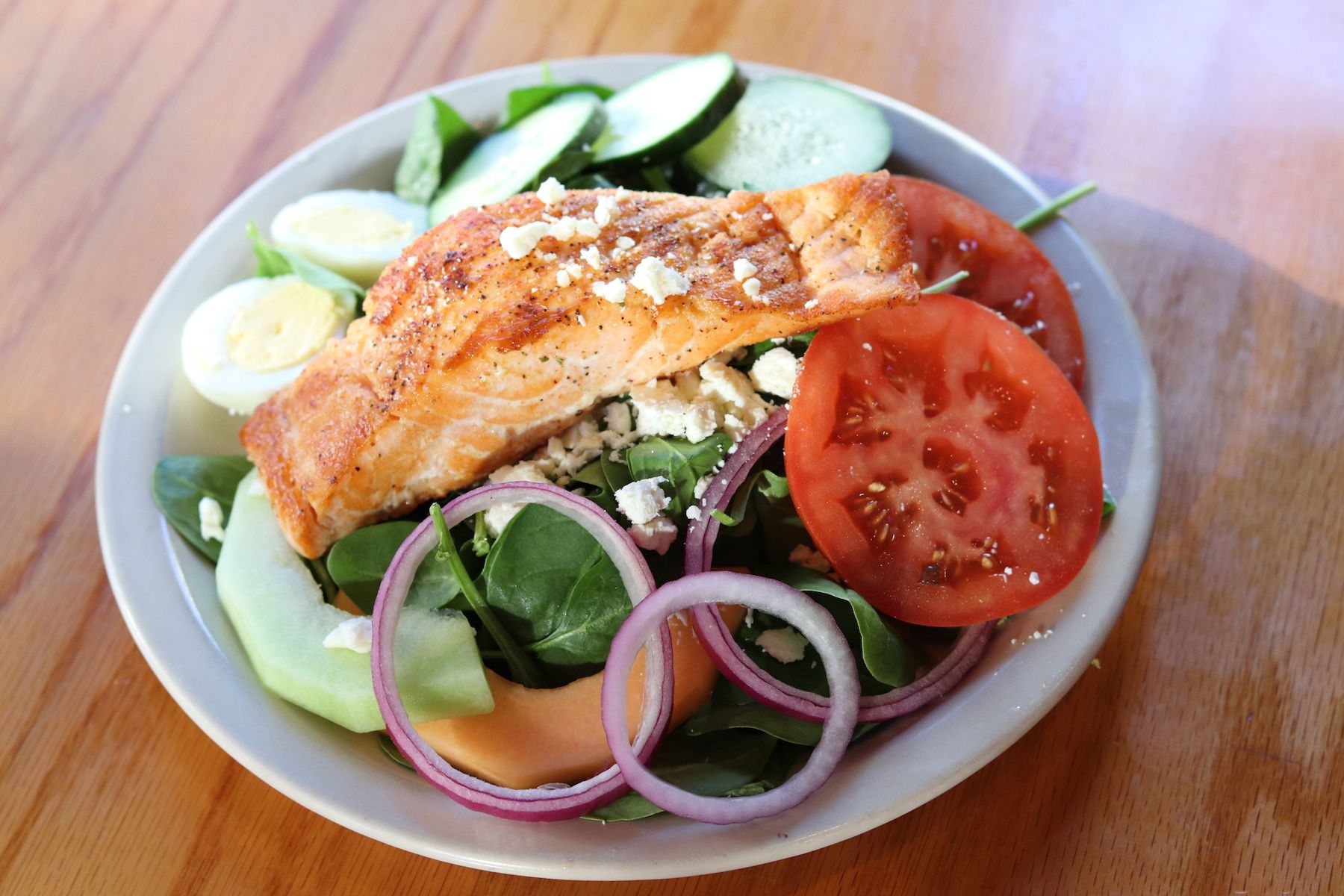 If you're a meat and potatoes kind of person, you should definitely give one of Tierney's steaks a try. On Saturdays they serve up prime rib (so sad we weren't there on a Saturday...), but any other day of the week you can order other steak options like their Blue Steak.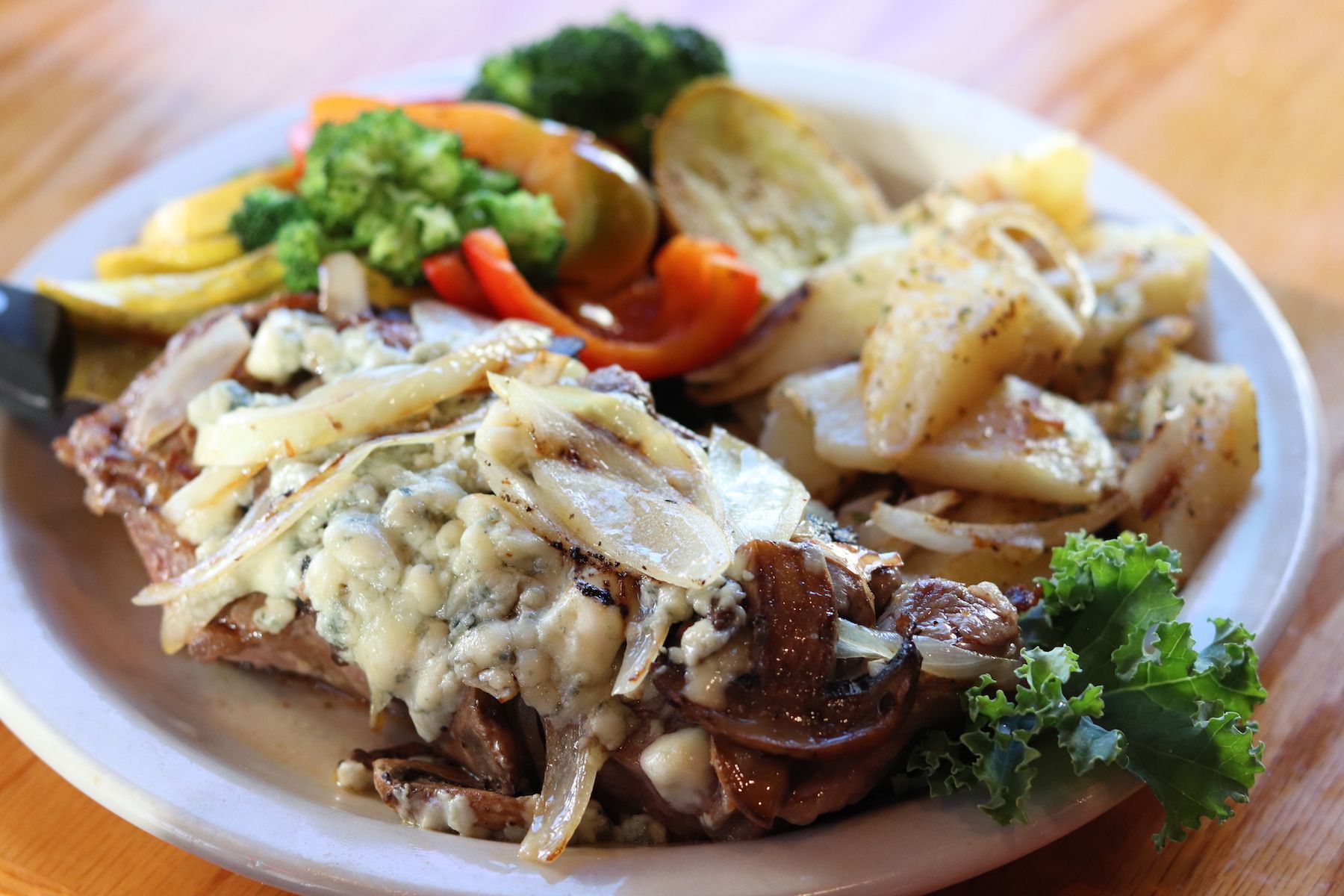 You've probably also heard that Tierney's has a fantastic outdoor patio where you can enjoy live music on the weekends. This place is more than just a restaurant - it's also a true venue. They've hosted reunions, graduation parties, wedding rehearsal dinners, and even actual weddings!
But all of that goes back to the fact that Greg and his staff have created a spot in Old Town Lewisville where everyone feels welcome, everyone feels taken care of, and everyone is able to have a good time.
So, get yourselves on down to Tierney's Cafe and Tavern... order up some of that Potato Chip Chicken, a salad and a slice of pie and just enjoy yourself at this incredible Old Town Lewisville staple.
*Tierney's Cafe and Tavern is located at 208 E Main St, Lewisville TX 75057.