Foodie Friday DFW: Tomo Sushi
A new culinary treasure has emerged in Flower Mound that promises an exquisite dining experience like no other. Tomo Sushi, lovingly owned and operated by Lantana residents Jason and Alice Jeong, is a testament to their passion for the art of sushi and their commitment to family values.
Jason and Alice's journey began here in Denton County as they ran the sushi counters at several local grocery stores. However, their desire for a balanced life led them to take a leap of faith and establish their own restaurant where they could share their love of sushi with their community. The result? Tomo Sushi, a haven where fresh ingredients and a devotion to quality take center stage.
At Tomo Sushi, freshness is paramount. Jason's mastery is evident in his hands-on approach, as he meticulously breaks down the fish several times a week to ensure the highest quality for patrons.
This dedication to freshness is further exemplified in their lunch Bento Boxes, a steal of a deal featuring your choice of sushi, sashimi, or the delectable Chicken Katsu Bento.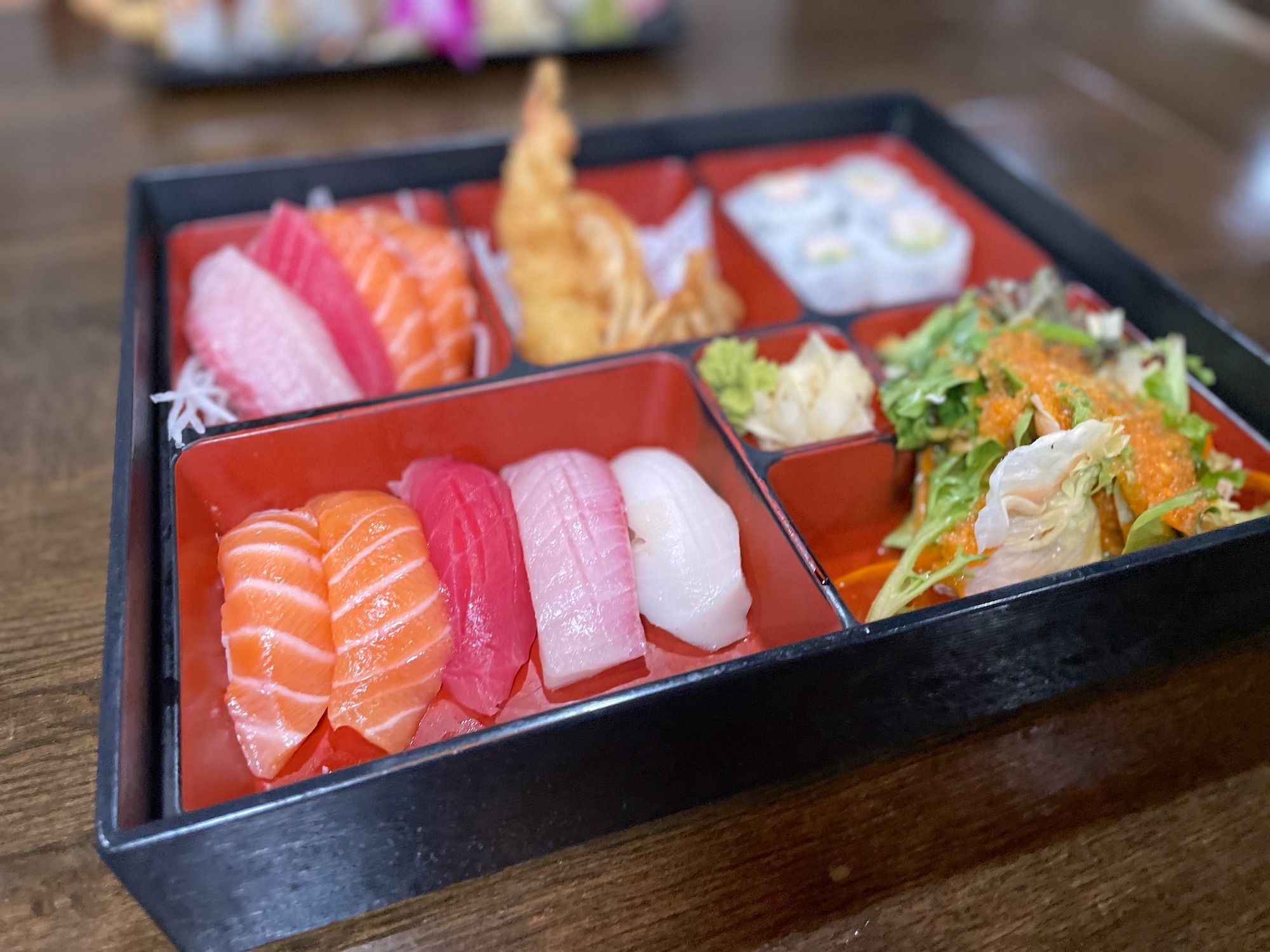 The culinary magic doesn't stop there. Prepare to be captivated by the Ahi Tower, a stunning creation that brings together tuna or salmon, sushi rice, crabmeat, and shrimp in a presentation that could rival any work of art. Each dish at Tomo Sushi is thoughtfully crafted to not only delight your taste buds but also engage your visual senses.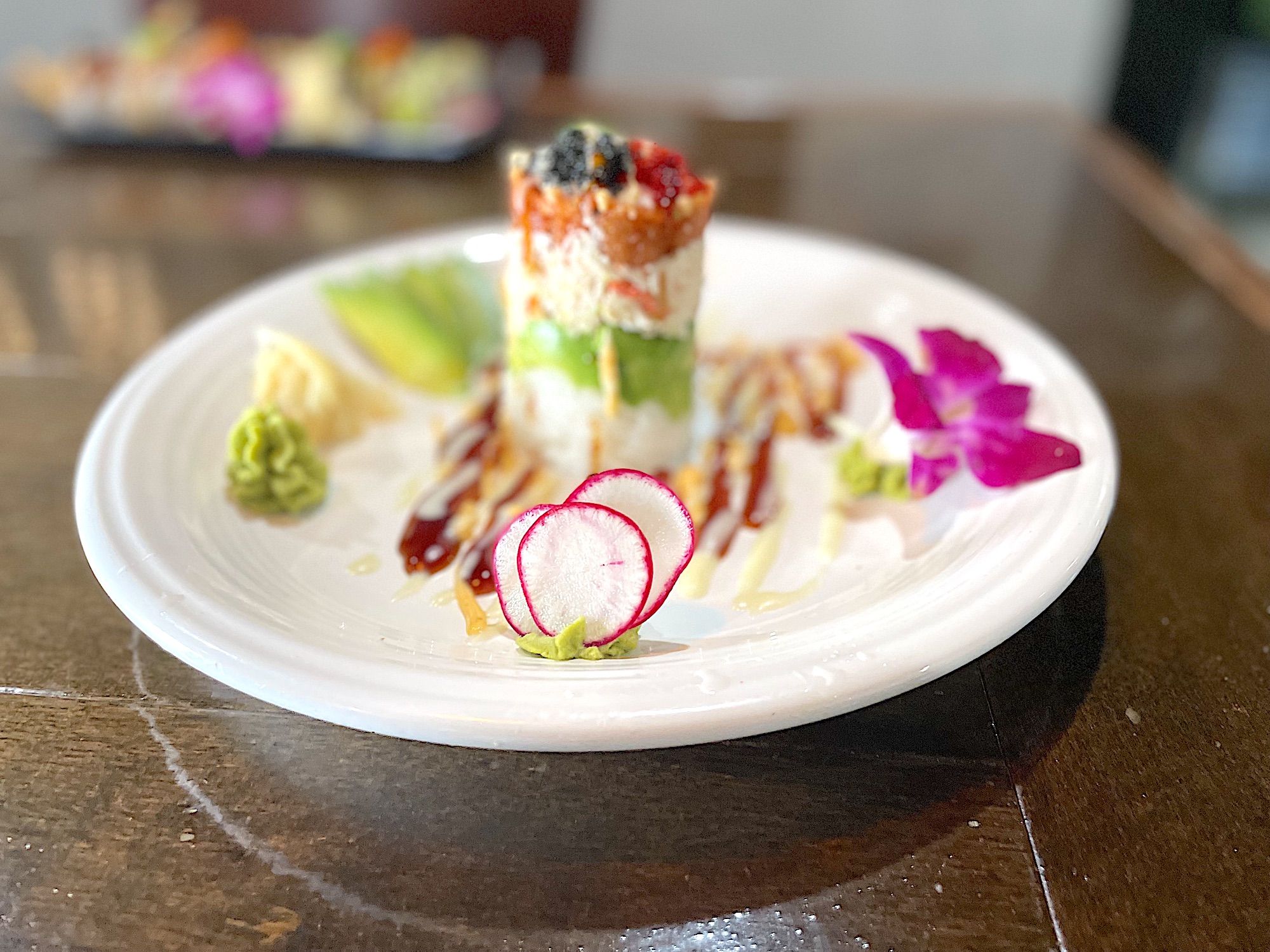 Tomo Sushi's innovation shines in their signature rolls. The Better Together Roll unites tempura shrimp, crab, cream cheese, and avocado in a harmonious blend of flavors. For those seeking an adventurous twist, the deep-fried Fantastic Roll tantalizes with its combination of salmon, cream cheese, avocado, and jalapenos. Health-conscious diners will find solace in the carb-conscious-friendly Tropical Roll, a refreshing rice paper wrap filled with mango, asparagus, salmon, tuna, and crab.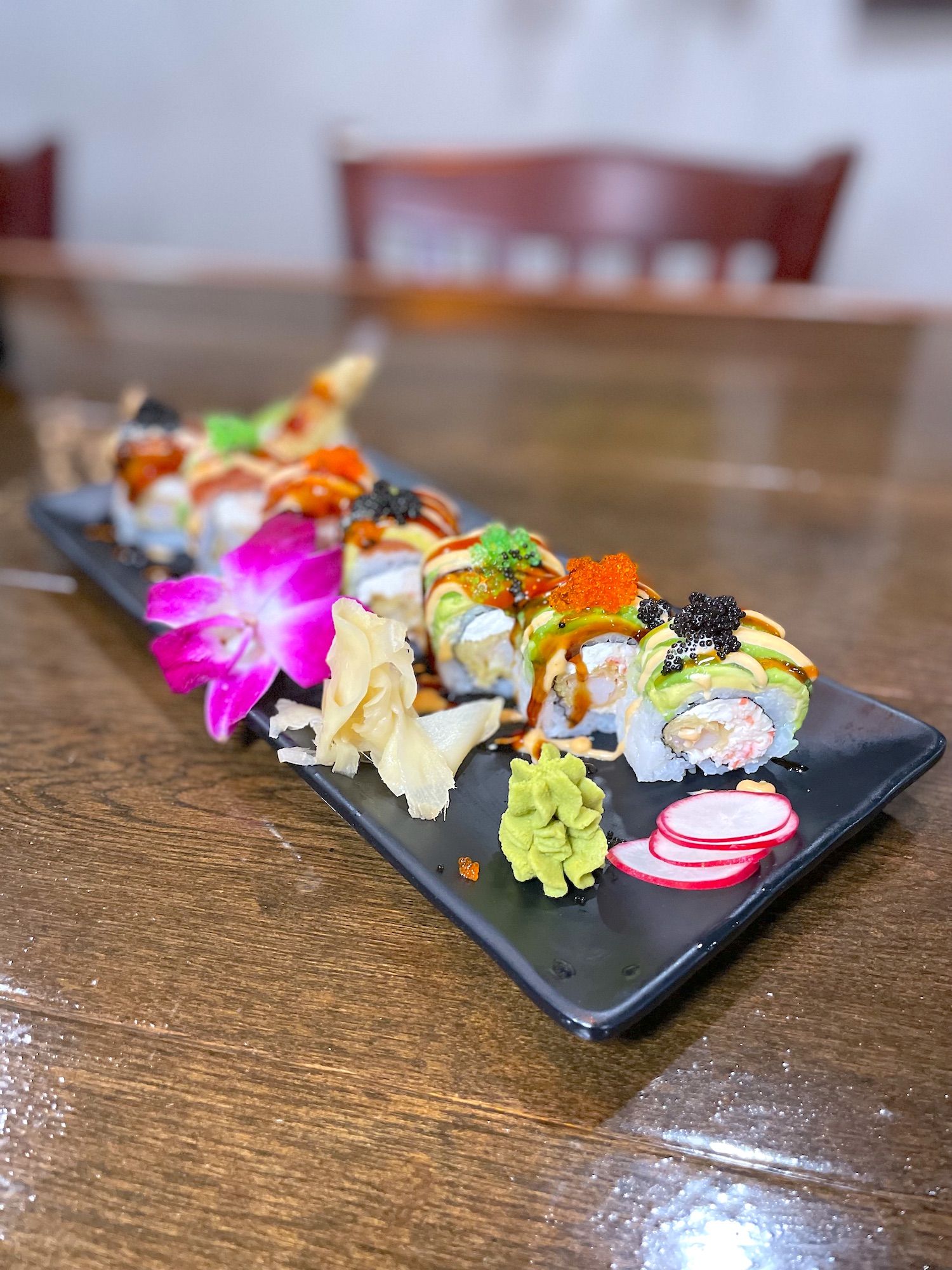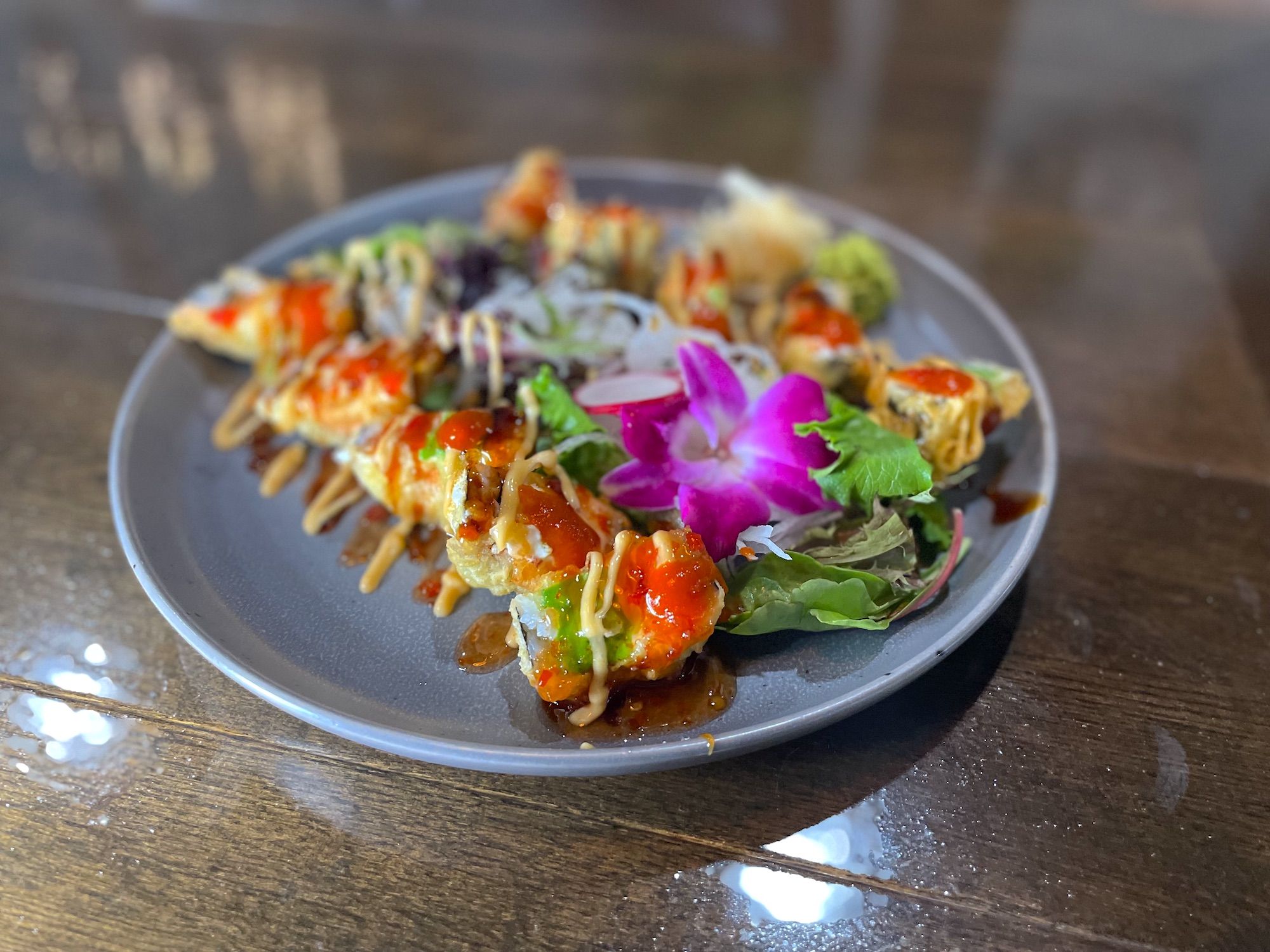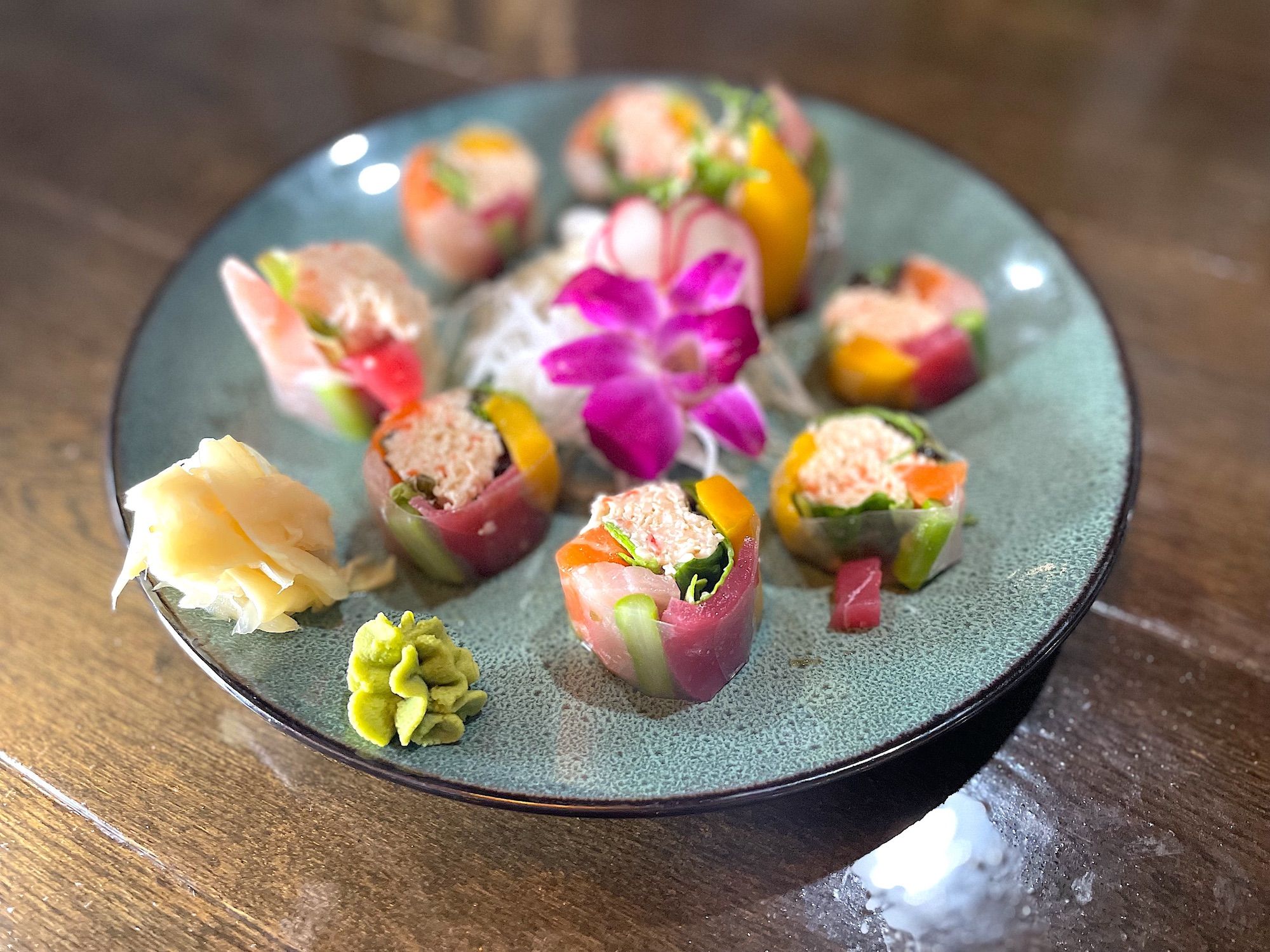 With a staggering selection of nearly 60 sushi rolls, Tomo Sushi offers a spectrum of choices that cater to all preferences. From traditional favorites to avant-garde creations, every roll is a work of culinary art, meticulously crafted to transport you to a realm of flavors and textures.
In the heart of Flower Mound, Tomo Sushi isn't just a restaurant; it's a manifestation of Jason and Alice's dedication to their craft and their desire to cherish precious moments with family. So, whether you're an avid sushi enthusiast or a newcomer to this exquisite cuisine, Tomo Sushi invites you to embark on a culinary journey that promises to be unforgettable.
*Tomo Sushi is located at 2628 Long Prairie Rd #105, Flower Mound, TX 75022.