Foodie Friday DFW: Underdogs Burgers & Brews
You've probably heard about some changes happening at the Flower Mound Riverwalk recently and we're excited to give you a peek inside one of the first re-branded restaurants, Underdogs Burgers & Brews. Underdogs is in the previous SCOUT location and has continued on the concept of a family-friendly game and sports bar serving up some delicious menu items and beverages.
Their big focus is to deliver high-quality dishes with impeccable service so that they become a go-to spot for residents of Flower Mound and the surrounding areas.
And as we mentioned, Underdogs is just the first of many new concepts coming to the Riverwalk in the coming months - all as part of what the new developer is calling The Riverwalk Social.
You all know we love a good atmosphere, but ultimately we're here to tell you about the food. And the food at Underdogs is pretty amazing. Most everything is made in-house and they put such care into each one of their dishes. Co-owner Greg Retz has been a chef for a couple of decades and has brought his expertise to the menu you'll find here.
They have a Ruben Sandwich made with house-cured pastrami and some delicious hand-cut french fries. And their smash-style burgers are absolutely incredible. We'd definitely recommend trying the Southern Pride Burger with the fried green tomatoes, bacon jam and a sunny-side-up egg.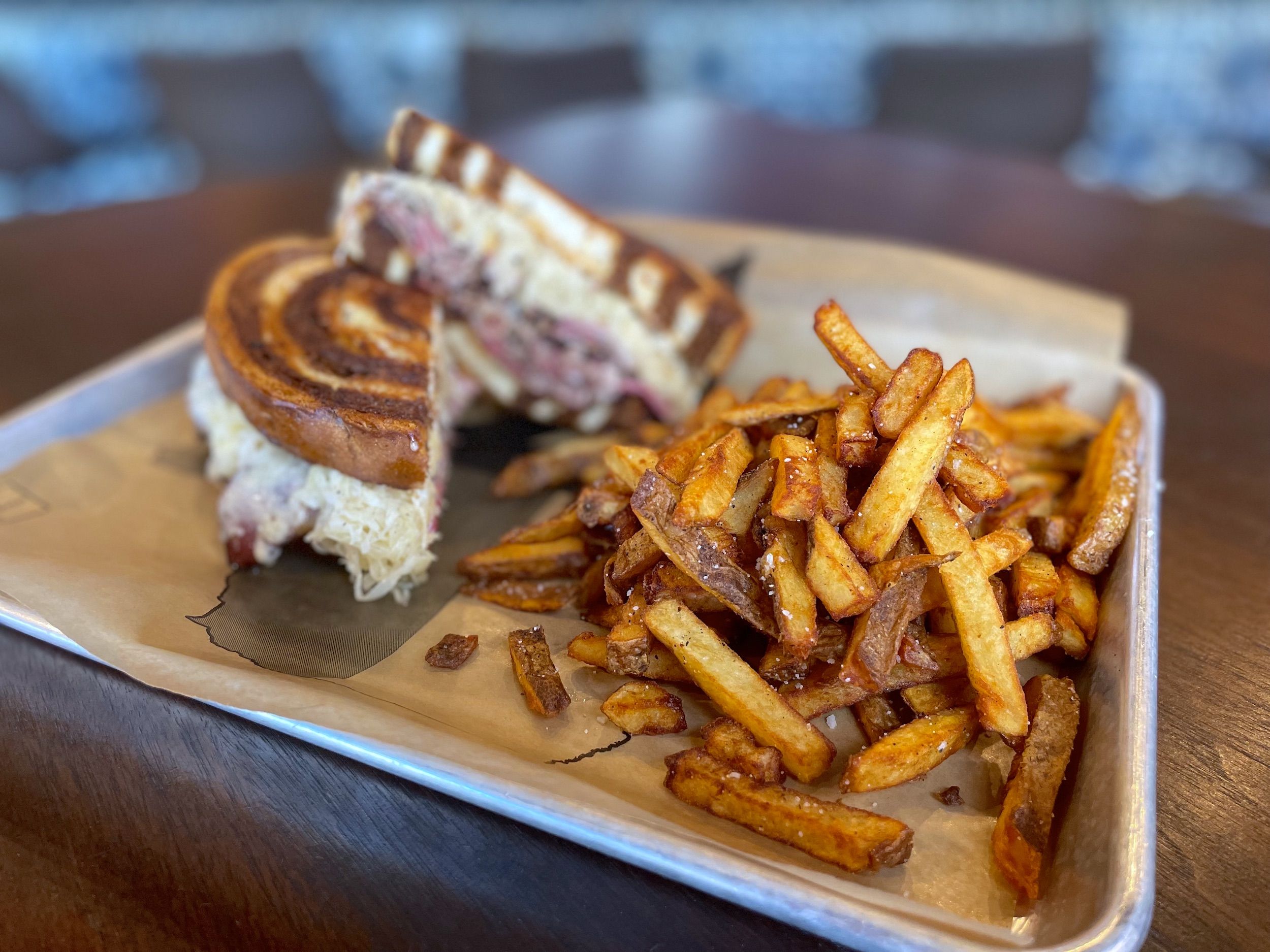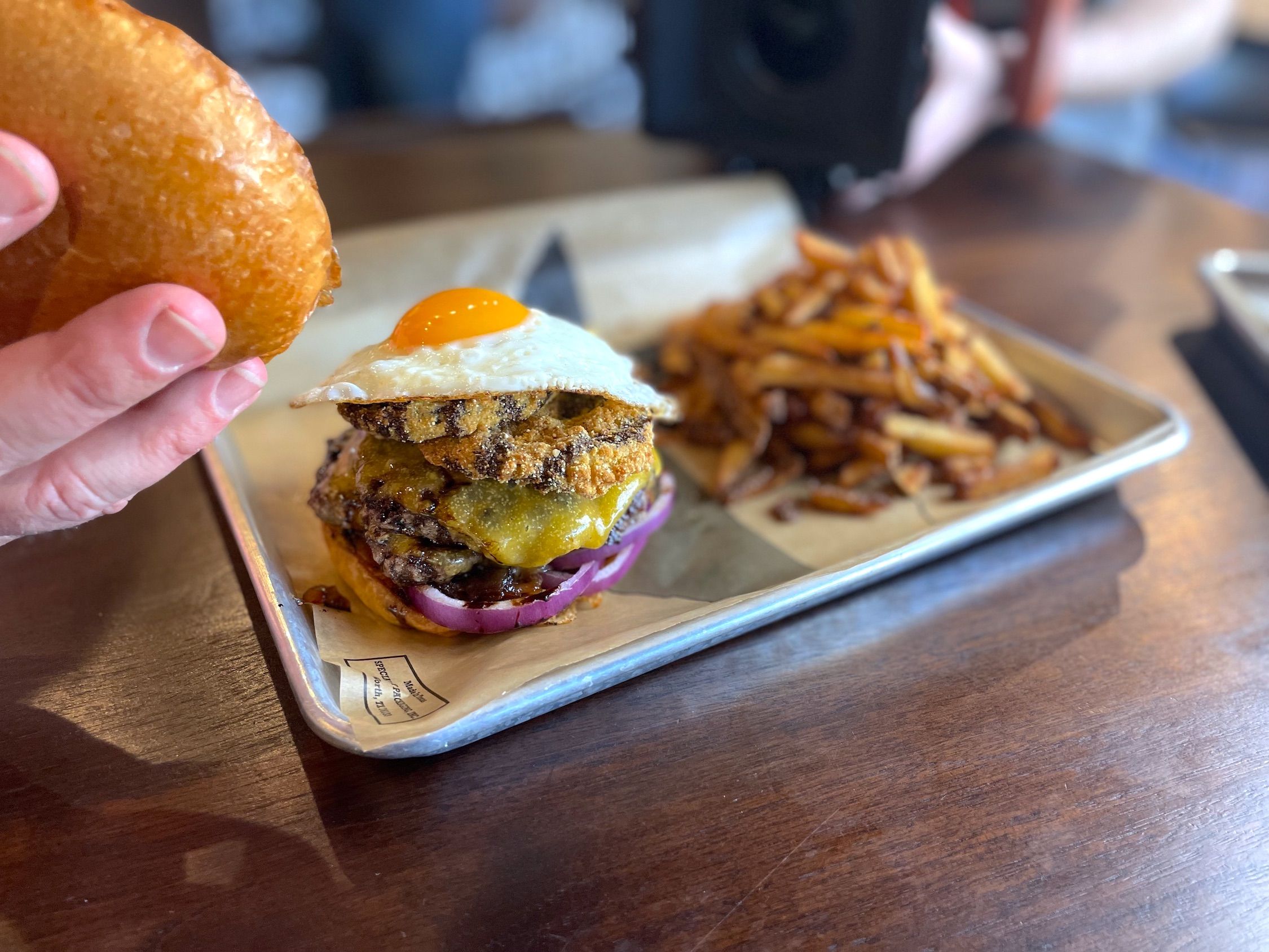 If you're looking for something a little bit healthier and fresher, they have a great assortment of salads including their Strawberry Fields Salad.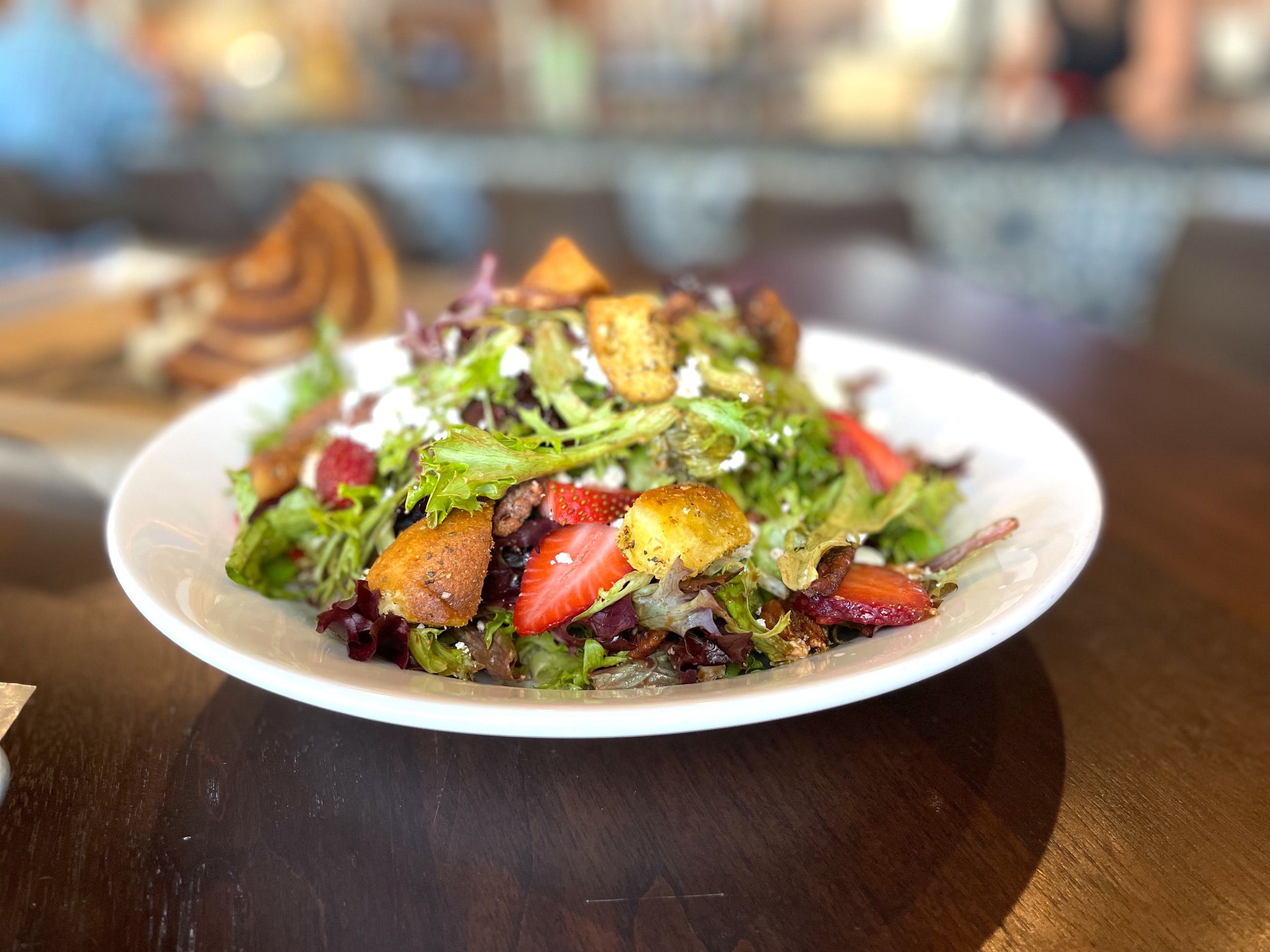 On the flip side of that, if you're looking for a delicious dessert, look no further than their Skillet Brownie which comes topped with some of their vanilla gelato.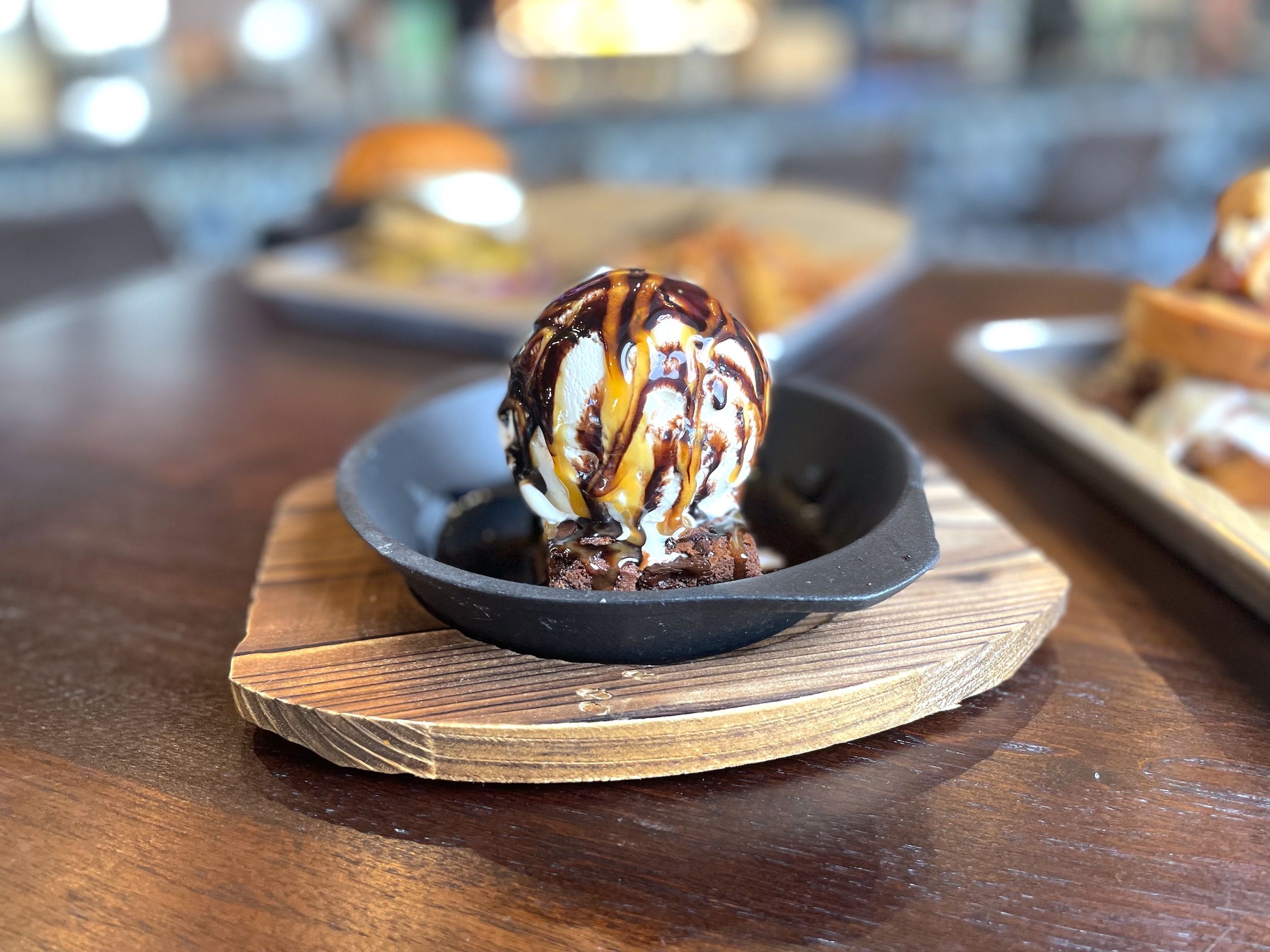 Of course, the perfect accompaniment to your meal is any of their craft cocktails from the bar, and we'd recommend you keep an eye out for specials and events being announced on their Facebook page.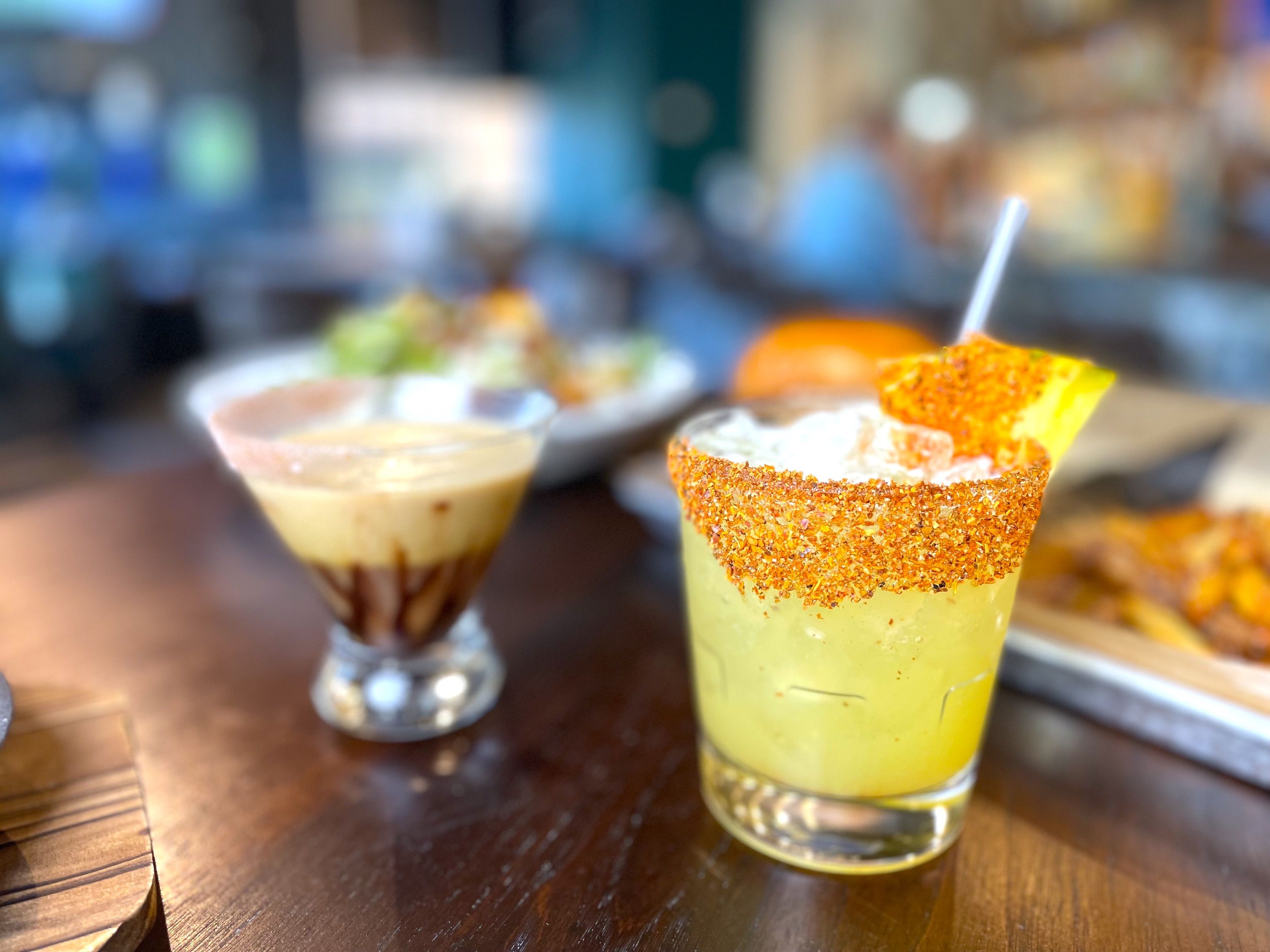 We're so excited to have the Underdogs crew as a new part of our community and look forward to many of you visiting them to see what they have to offer!
*Underdogs Burgers & Brews is located at 4110 Riverwalk Dr, Flower Mound TX 75028.