Foodie Friday DFW: Verf's Grill & Tavern
Some of our Foodie Friday DFW restaurants are especially near and dear to our hearts. And this week is one of those. The first time we visited Verf's Grill & Tavern in Flower Mound, we were just a little-known food blog run by a real estate team. Still trying to make our reputation and name known. But the whole team at Verf's was incredibly excited to have us there and made our whole experience special. And they've all remained great friends over the past three years.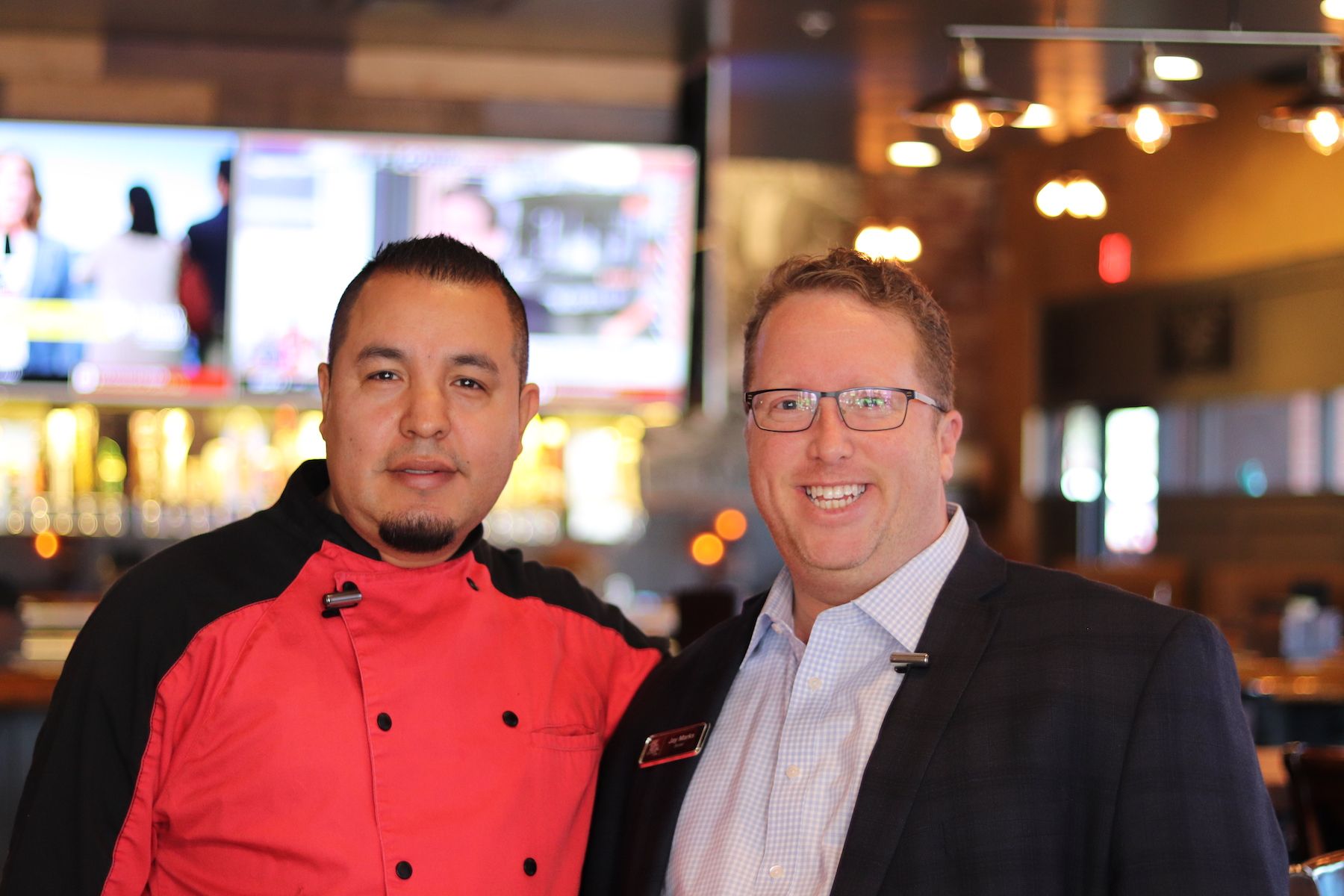 Fast forward to last February, Chef Florencio and his team helped host an INCREDIBLE 50th birthday party for me. The food was spectacular, the staff was warm and friendly to all of my party guests, and the atmosphere (even with the torrential rain) was so fun and enjoyable. Definitely a birthday I'll not soon forget thanks to them (and a few others from my team who helped plan 😉).
In addition to those especially fond memories of Verf's, we've spent anniversary dinners, client dinners, Valentine's dinners, work lunches, and more with them. And each time, it's been an out-of-this-world experience between the customer service and the food.
Let's talk a little about the food, shall we? This week, Chef Florencio whipped up some of our favorite dishes (which also happen to be some of their most popular), including: their Bone In Pork Chop finished with a Wild Mushroom Sauce; their Verf's Enchiladas stuffed with chicken and topped With shrimp and a poblano cream; their Thick Cut Salmon Steak; and their Fish 'n Chips!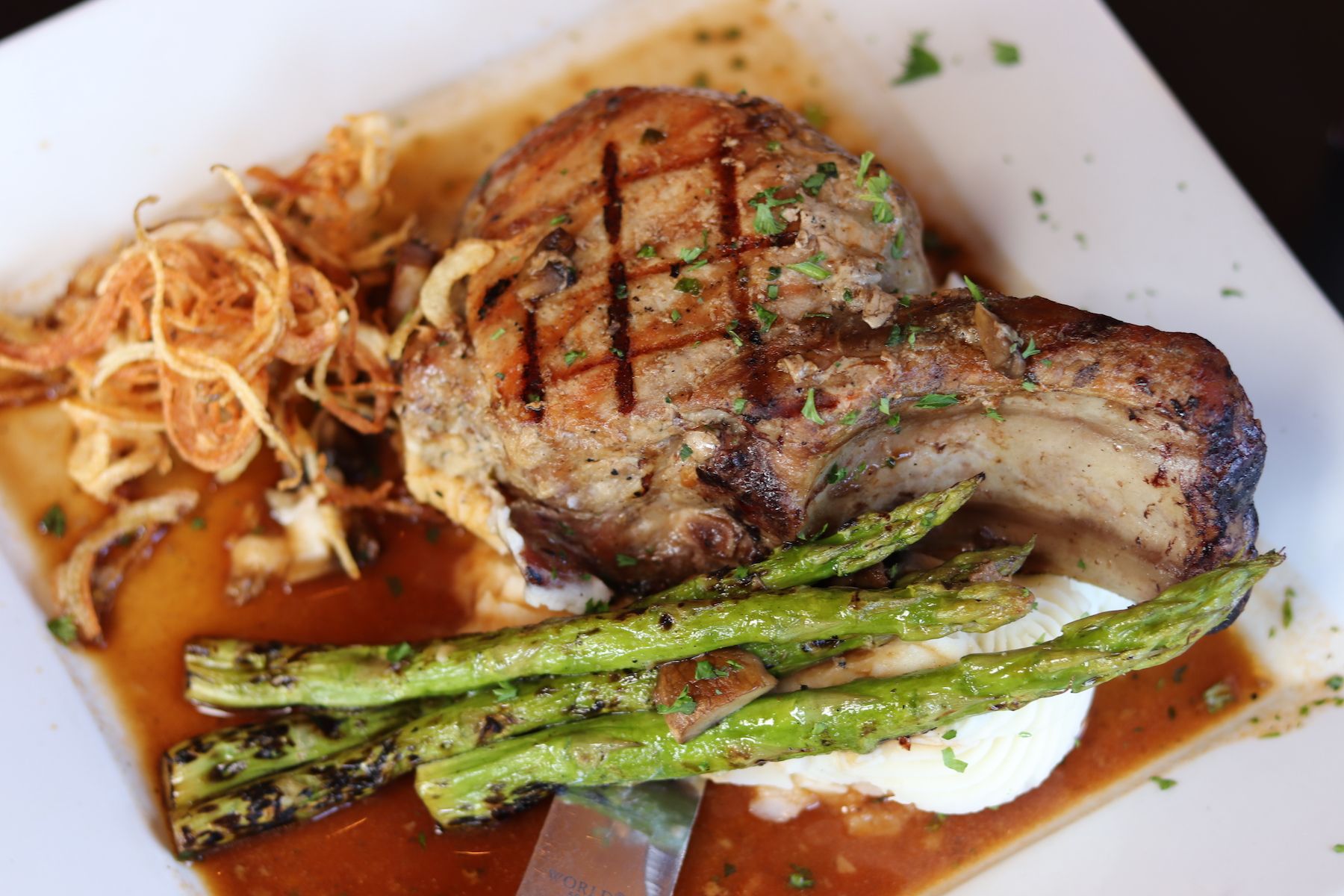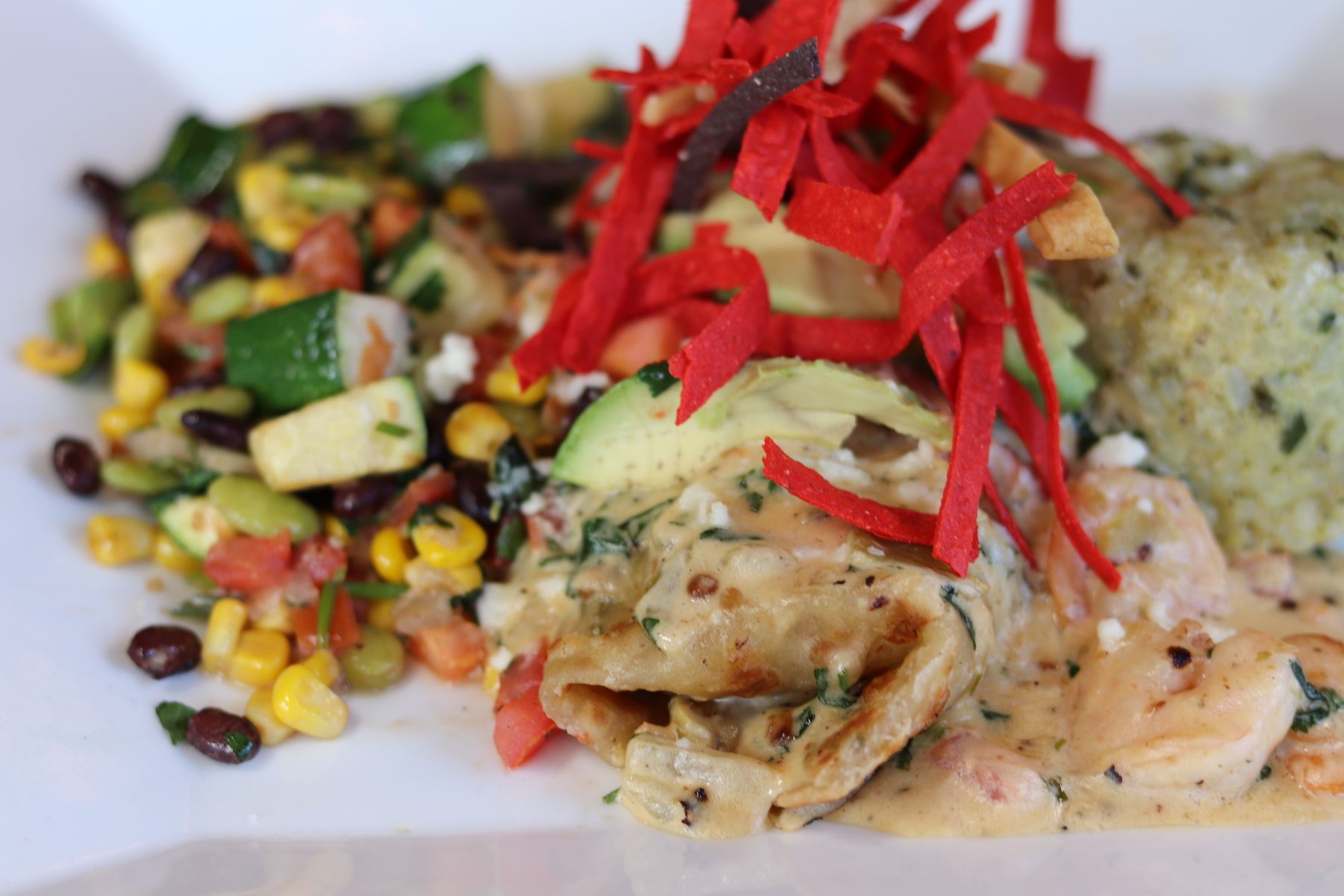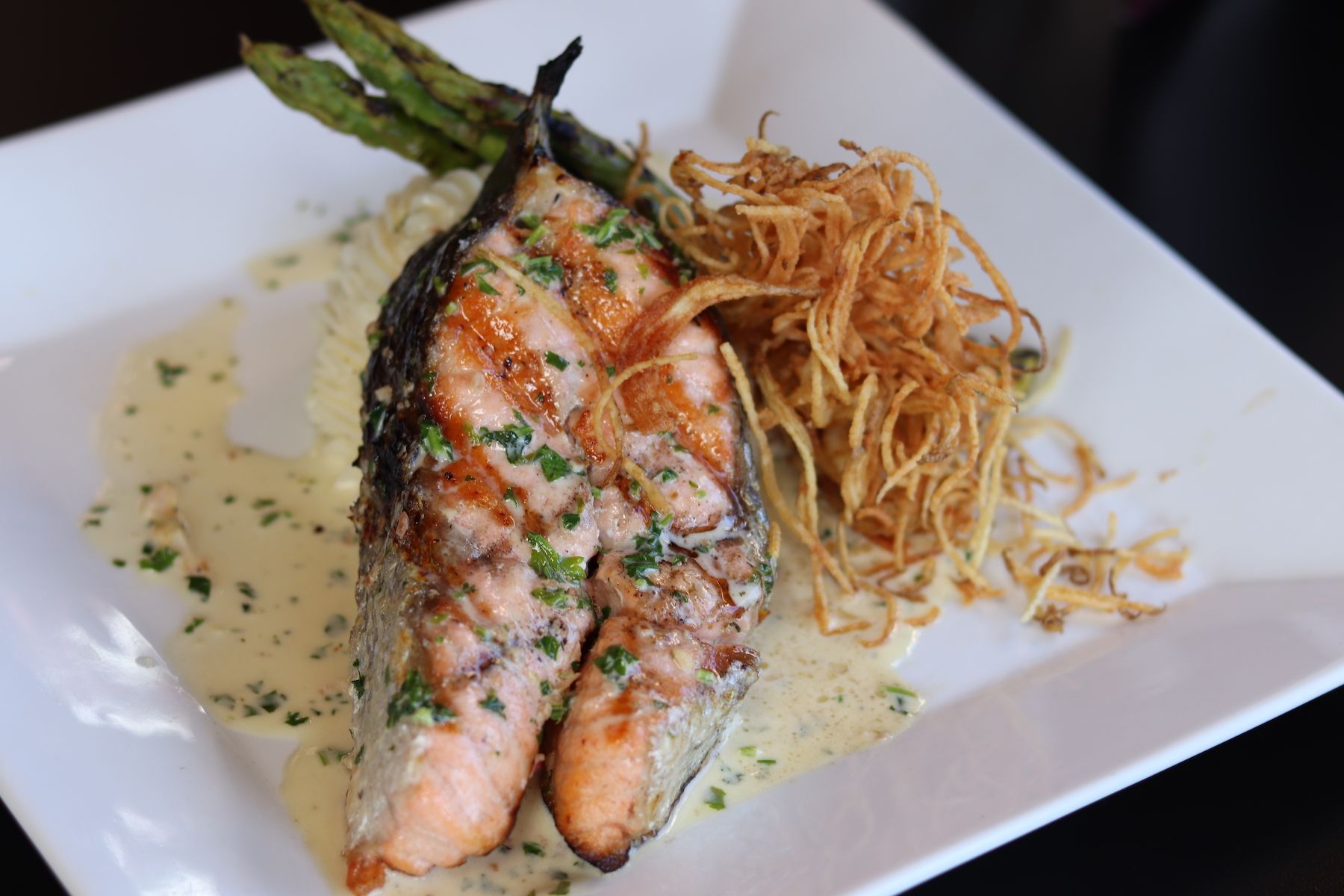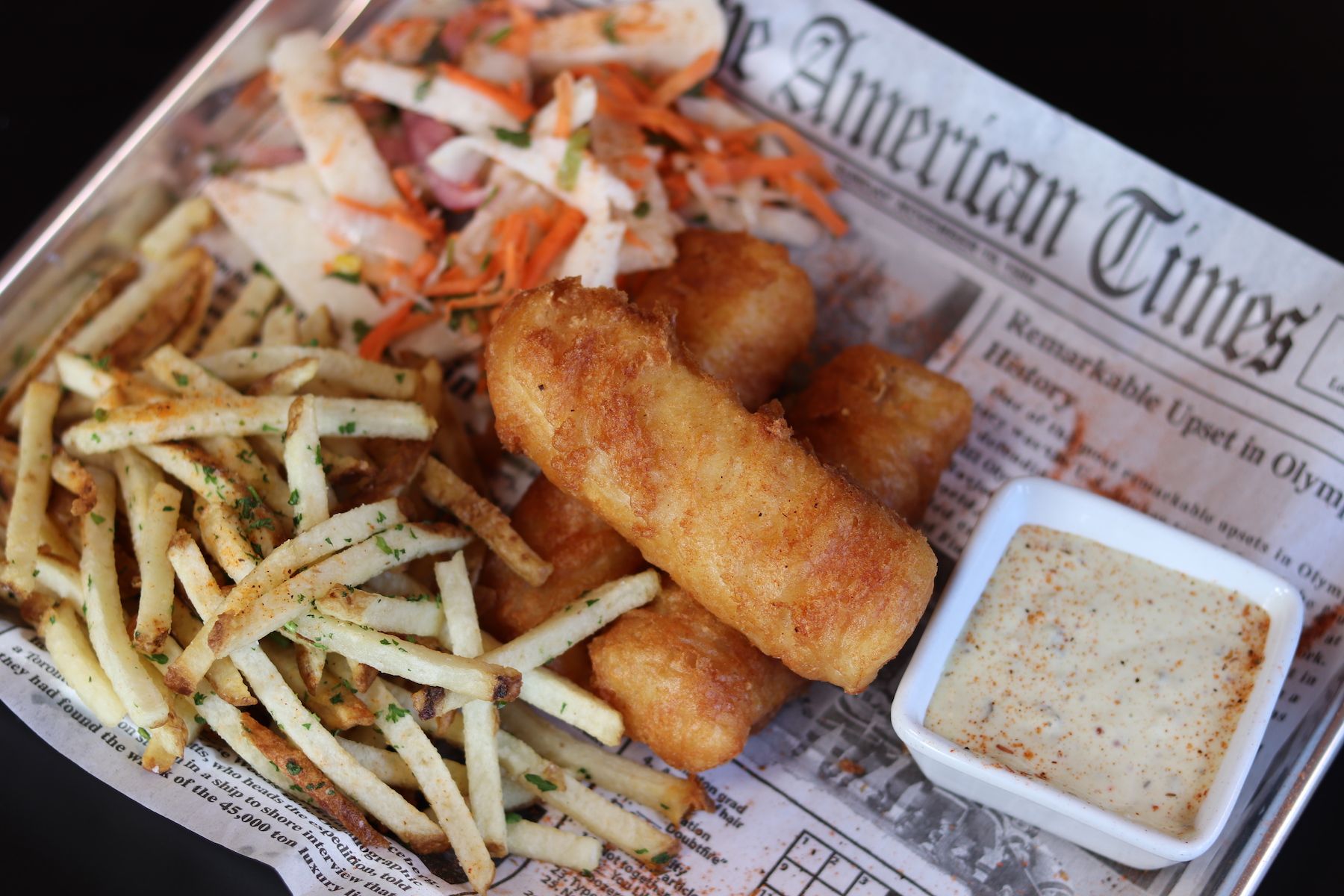 Some of our other favorites are "The Bread" for an appetizer and their Chocolate Mousse Pie for dessert!
And we haven't even mentioned their incredible bar yet. They have over 50 beers on tap, as well as a fabulous menu of hand-crafted cocktails. If you've never had an Old Fashioned from Verf's before, you need to! It's one of the smoothest you'll ever have.
Verf's Grill & Tavern is the perfect location to eat out whether you just want to grab some drinks at the bar and watch a game, sit out on their patio on a beautiful day, or enjoy a romantic evening out in their cozy atmosphere.
Chef Florencio promises that after you get to know them and what they do, you're going to keep coming back. And he's absolutely right! We (obviously) have become big fans of Verf's and are frequent visitors thanks to all of the fantastic experiences we've had with them.
*Verf's Grill & Tavern is located at 2221 Justin Rd Ste 101, Flower Mound TX 75028.