Foodie Friday DFW: Come for the Poultry, Stay for the Party at Prohibition Chicken
I love a restaurant that provides a full, fun, unique dining experience in addition to fantastic food. If you haven't experienced Prohibition Chicken in Old Town Lewisville yet, you'll be finding a way to get there as soon as possible by the time you're finished reading this blog post - trust me!
Prohibition Chicken was created by four local guys (Chef Roger Kaplan, Ken Johnsen, Josh Babb, and Sean Clavir) who have a passion for two things: chicken and whiskey. And Prohibition Chicken perfectly marries those two passions together.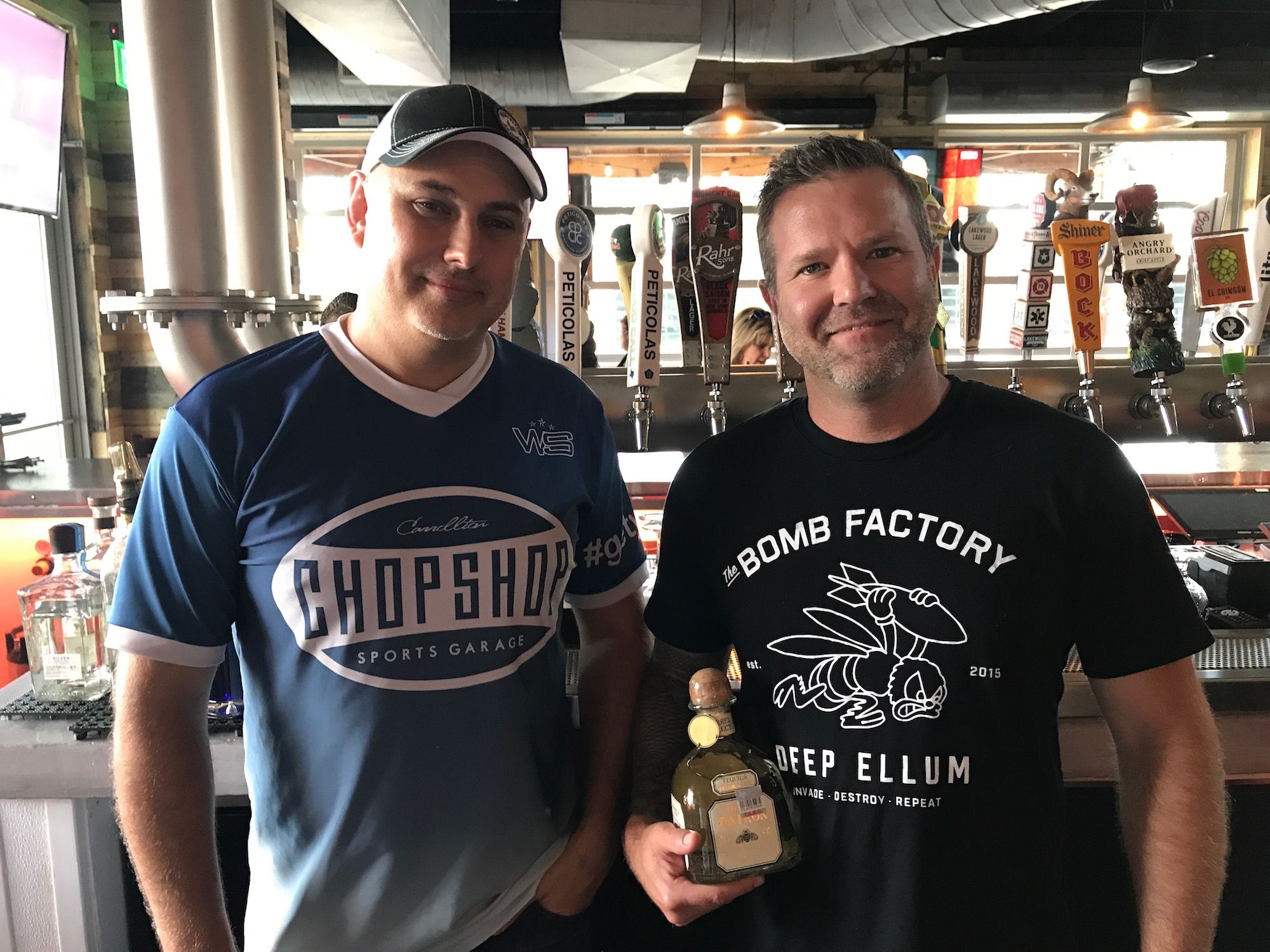 Two of the owners: Josh Babb and Sean Clavir
Customers can enjoy traditional dining and drinks in the main dining area. Or if you really want to enjoy the full prohibition experience, head on back to their speakeasy, the Volstead Room, through the telephone booth where you can enjoy their full menu as well as some truly unique cocktails created by their Cocktail Enthusiast, Ryan.
When we first visited Prohibition Chicken more than a year ago, their menu was solely family-style. They've since updated their menu so in addition to their "Sunday Picnic" offering of fried chicken and a side, they also now serve sandwiches like their Nashville Hot Chicken Sandwich and entree salads like their Smoked Tri Tip Salad.
Even though they've mixed the menu up a bit, you'll still find old favorites like their Corn Grain Biscuits which are fire baked in the stone hearth giving them that perfect homey taste.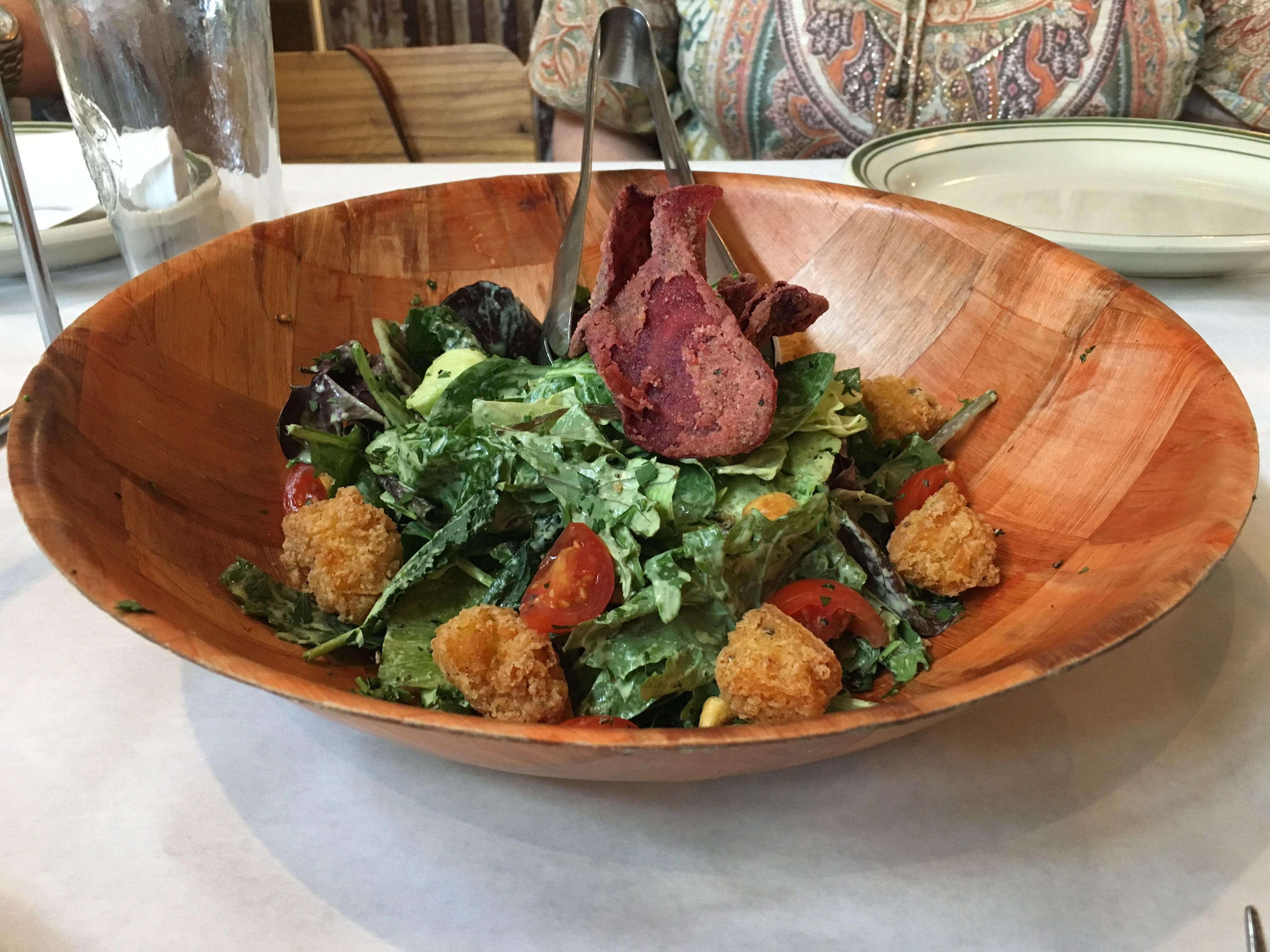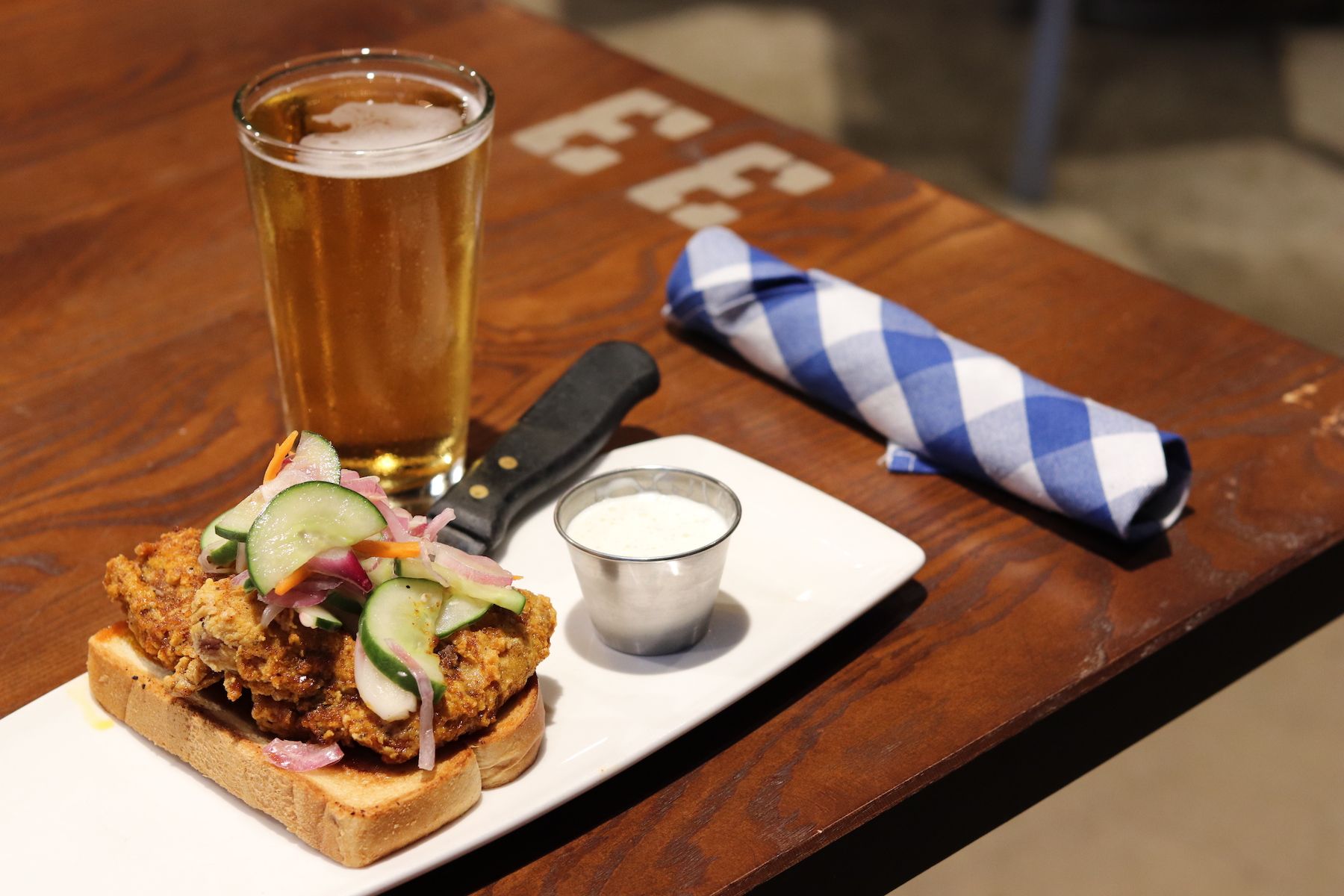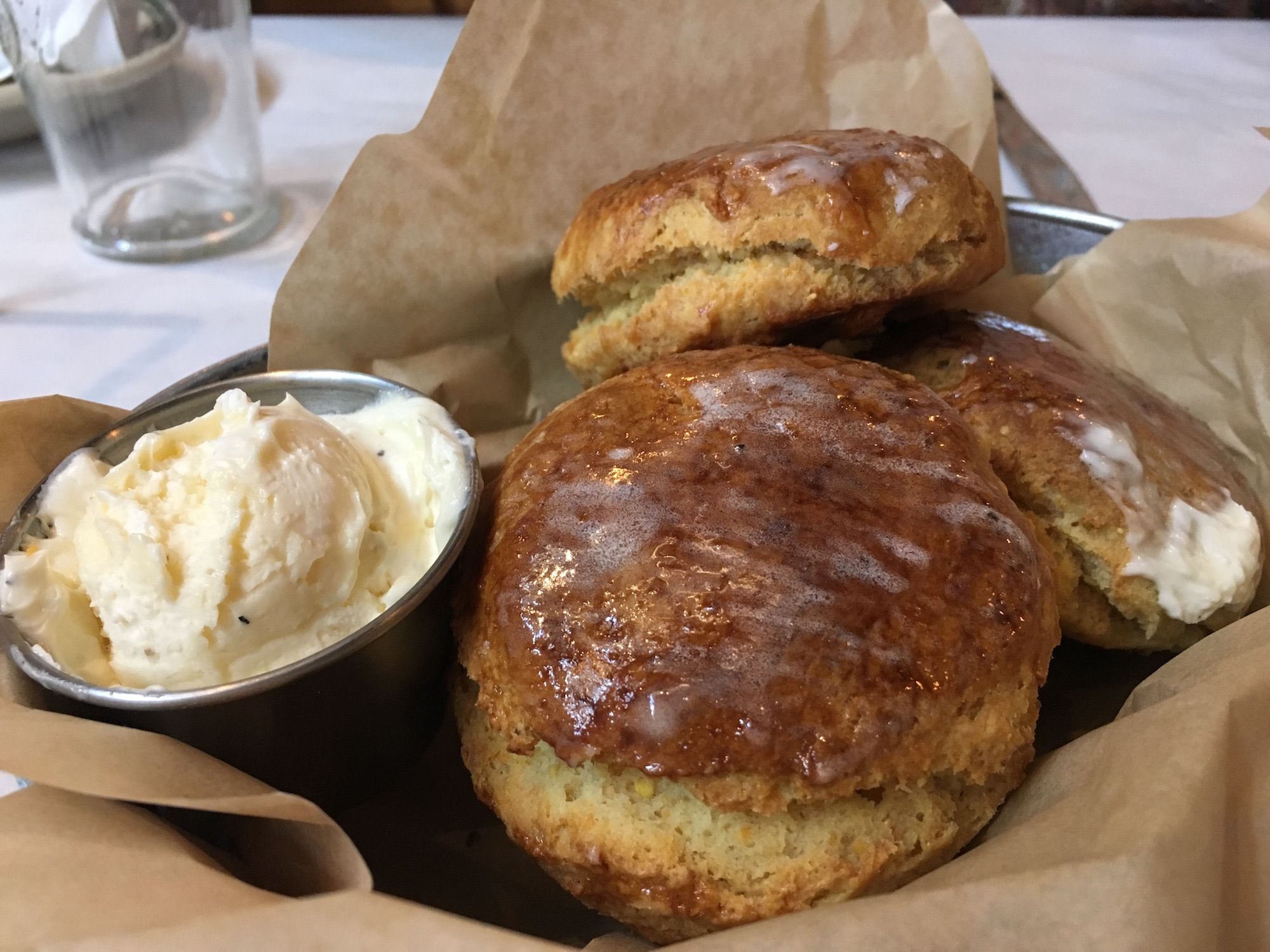 They have four chicken options you can choose from. Our personal favorite is the Pecan Smoked, but if you're a fan of a little heat on your fried chicken, you'll love their version of Nashville Hot Chicken. Well, really... let's be honest. You can't go wrong no matter your choice. With their double-crusted recipe, each piece of chicken is tender on the inside and crispy on the outside. Exactly as fried chicken should be.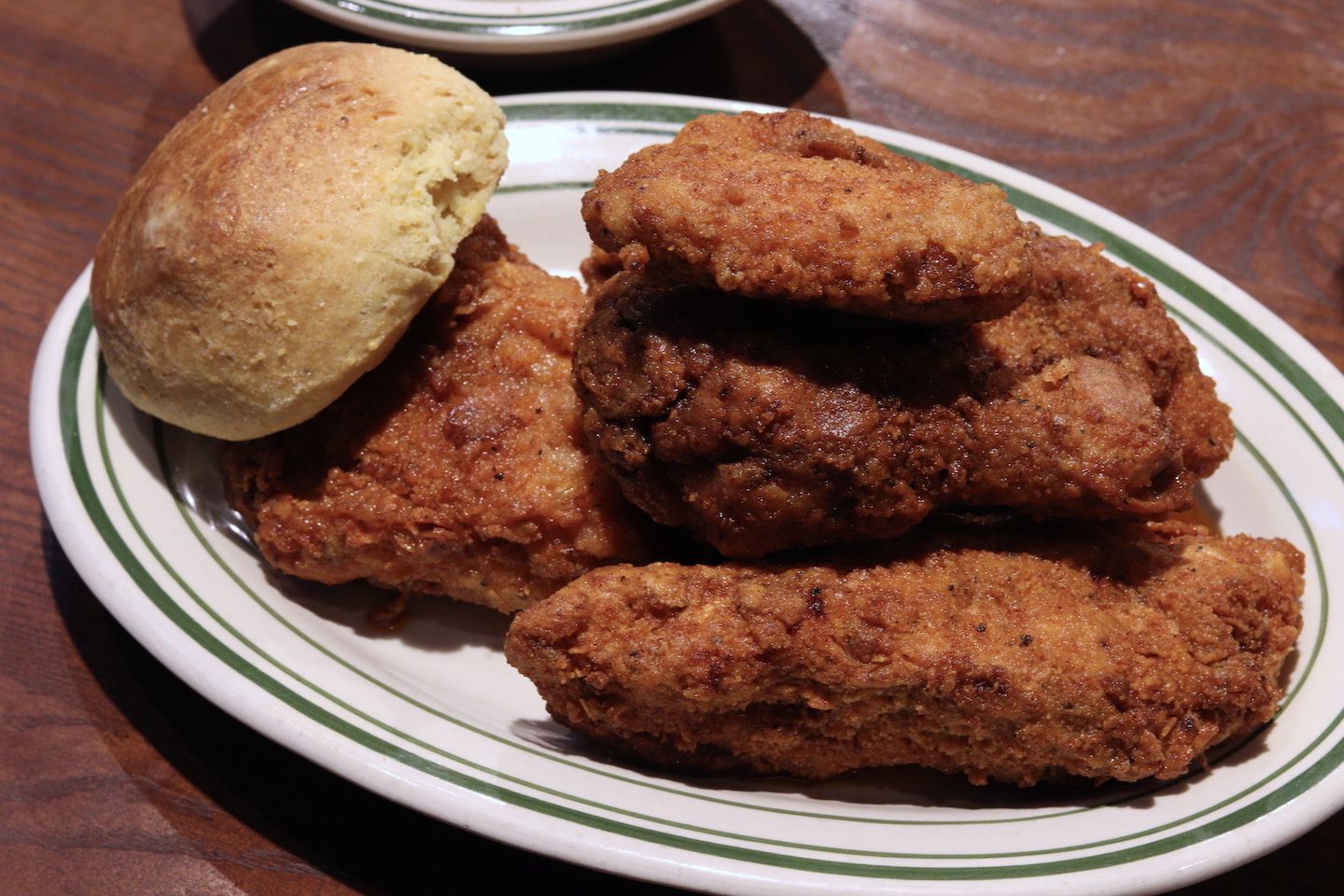 And while Prohibition Chicken may be (obviously) most well-known for their fried chicken, you can't leave without trying some of their Kobe-style Tri-Tip from Beeman Ranch! It is melt-in-your-mouth delicious goodness.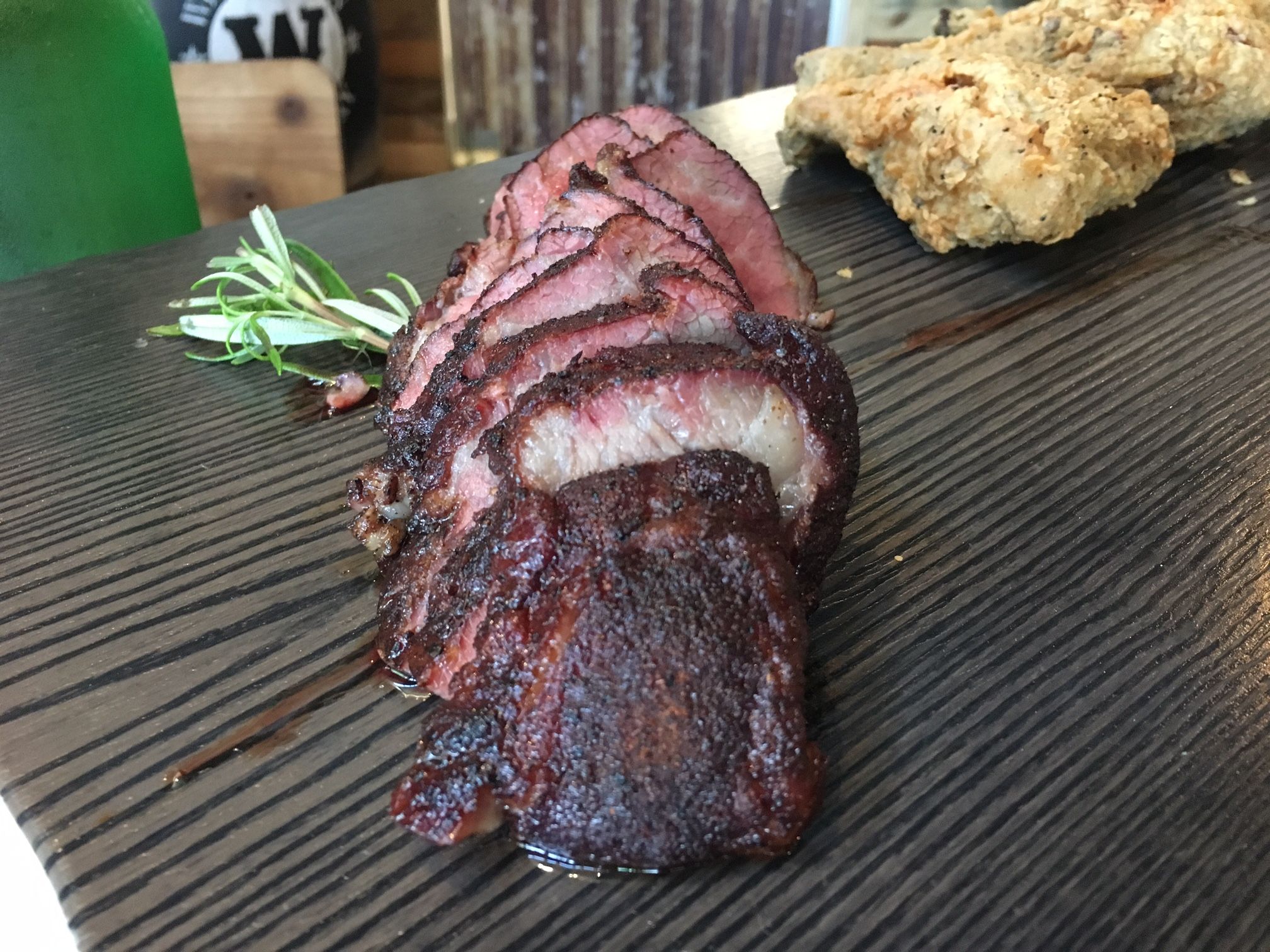 And what's fried chicken without some yummy sides to go with it? They've got a great mix of hot and cold sides to choose from. Our personal favorites are the Classic Creamy Southern Slaw and their Smoked Cheddar Ale Mac 'n Cheese. You HAVE to HAVE to order the mac 'n cheese. It's killer.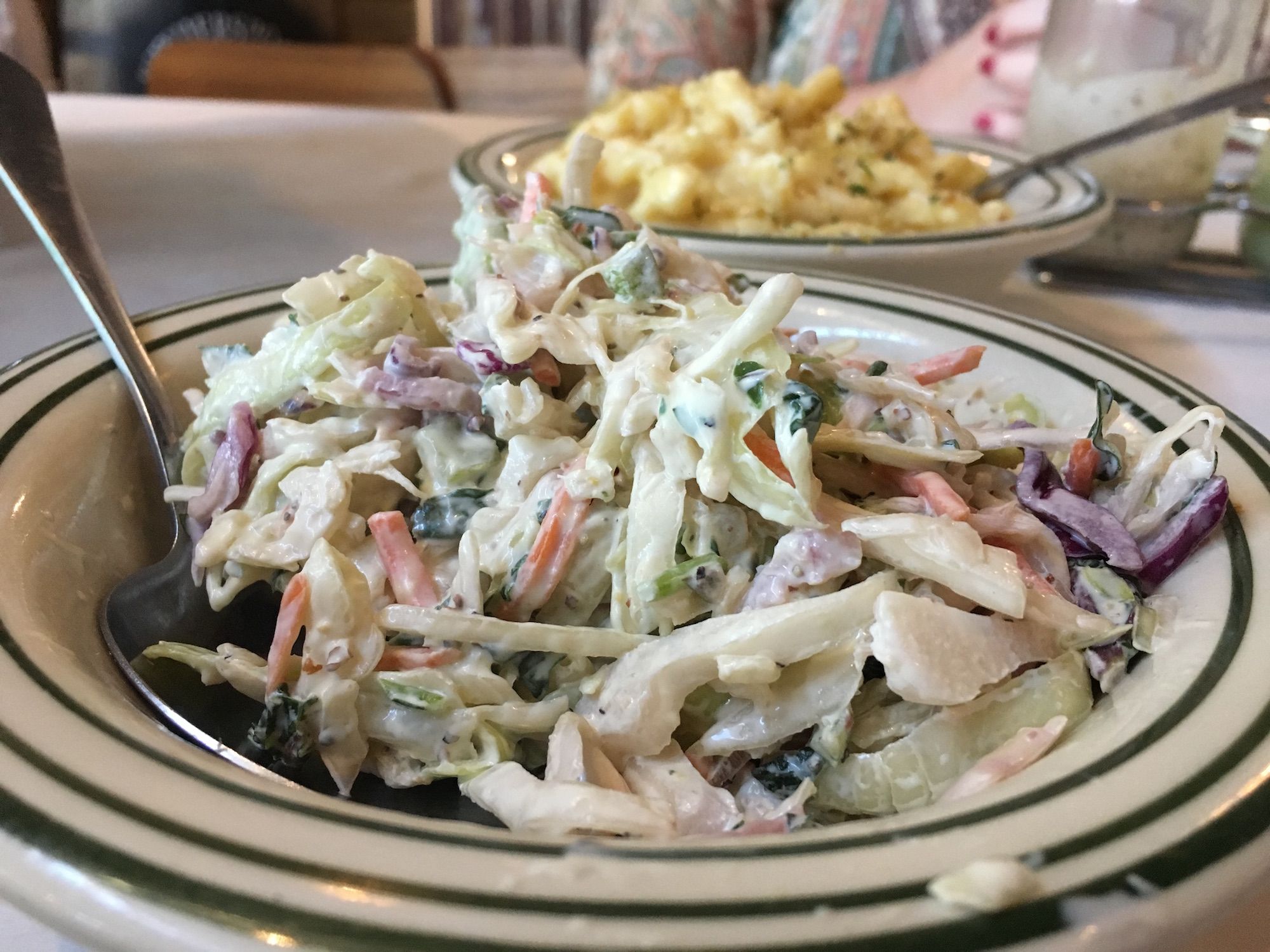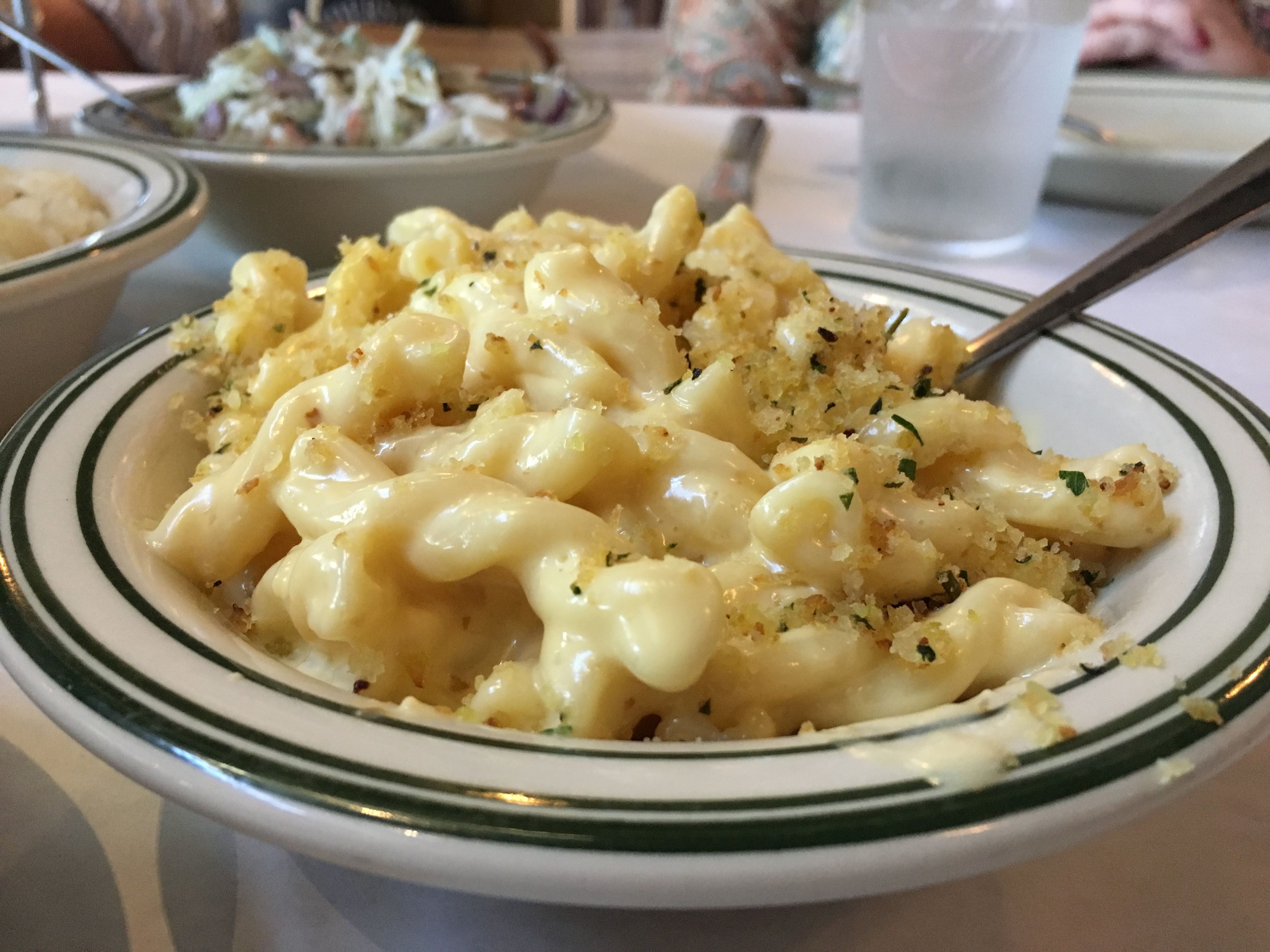 But, of course, the full experience comes when you enter the Volstead Room through the phone booth where you can enjoy craft cocktails like their popular "I Do What I Want," which is Prohibition Chicken's unique take on an Old Fashioned.
We love that this fun, unique take on fried chicken is right here in our backyard of Lewisville. Soak in the charm of Old Town Lewisville and then head into Prohibition Chicken for a scrumptious meal and fabulous drinks. You know what they say, "Come for the poultry, stay for the party."
**Prohibition Chicken is located at 201 W Church St, Lewisville TX 75057.