New Construction vs. Resale: Weighing the Pros & Cons of Each
Is it better to build a new home or buy an existing home?
You're not the only one to ask us this question. And the answer is - it depends. It depends on your needs and wants, your timeline, your budget, and a whole lot of other factors. So we'll help you weigh the pros and cons of New Construction vs. Resale below.
And no matter which way you think is best for you, our team is equipped to help you!
TIMING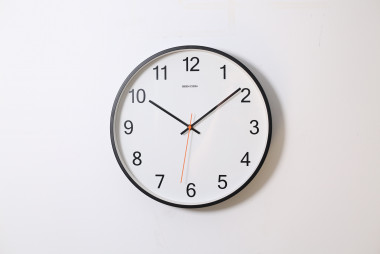 New Construction
Especially right now, if you choose new construction, you'll need to have a flexible timeline. New builds are taking a few months longer than usual right now due to strains on the supply chain. But if you can find a spec home that's already in the process of being built, you can possibly speed that wait time up.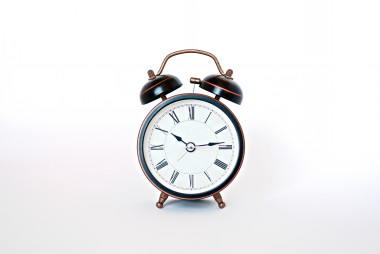 Resale
The advantage of buying an existing home is, well, it's "existing." So if you're in a time-crunch to purchase something, not having to wait for it to be constructed is definitely a benefit.
PERSONALIZATION
New Construction
By choosing to build a home, you have a hand in personalizing your home. Not all builders are allowing you to choose from elevation to interior finishes, but you will be allowed to have at least some say in what your home looks like.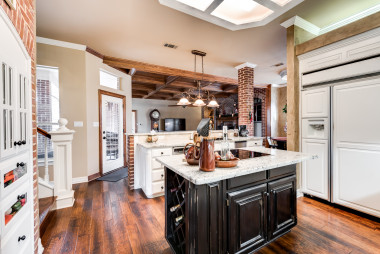 Resale
The only way you're going to have a chance of personalizing a resale home is by doing updates after you move in and through your own personal home decor style. Which is a great option - and let's be honest, a little paint on the walls can make a home look completely different!
LOT/LANDSCAPE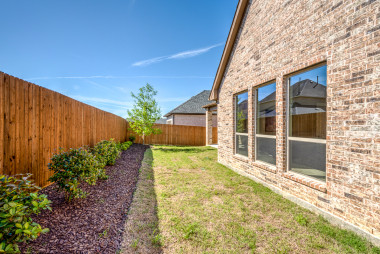 New Construction
Building allows you to shop around for the lot/property that is perfect for you. But sometimes in a community, the lot selection is limited and you are limited on which home you can build on which lot.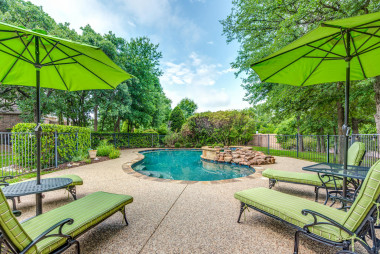 Resale
When purchasing an existing home, you can find homes with a mature landscape, saving you time and money on establishing a design. But remember that when you're buying, you are buying someone else's design.
EFFICIENCY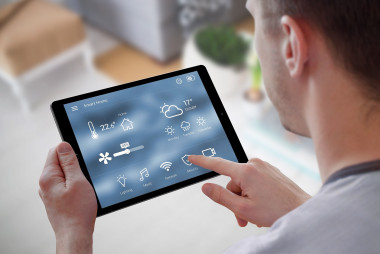 New Construction
Builders are on the cutting edge of the latest and greatest technology to help your home be as energy-efficient as possible. This can help reduce your utility bills and the energy costs of your home.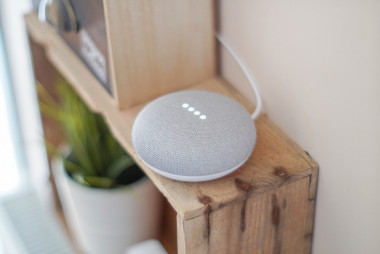 Resale
When it comes to buying, you can always update to more modern and efficient technology. If you receive a good deal when purchasing the home, you may have the budget left over to make those energy upgrades. But most resale homes do not come with nearly the same energy-efficient features as new construction homes do.
BUILDING STANDARDS & CONTROL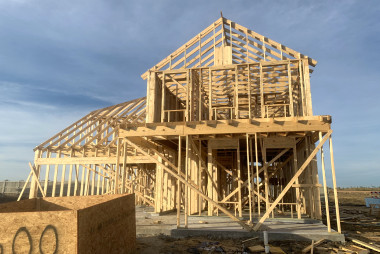 New Construction
One benefit of building is that the materials being used to build your home are new and that your home will be built using the modern day codes and regulations. Another benefit is that you will have warranties on many of the products used to build your new home.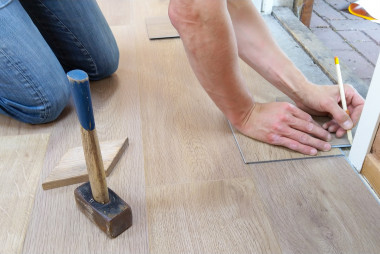 Resale
Existing homes may not have all the bells and whistles of a new home. However, you can always remodel the home to have the features or design you want. And there are many properties on the market where the legwork has already been done. Also keep in mind that when you purchase your resale home, you can also purchase a home warranty to cover the major systems of the home.
LOCATION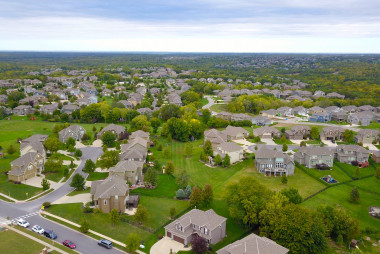 New Construction
Because of the growth happening in Dallas-Fort Worth, most new home communities are being built in what is referred to as "exurbia," where land is cheaper and more plentiful. That means you may have to compromise a new home for a longer commute to major cities.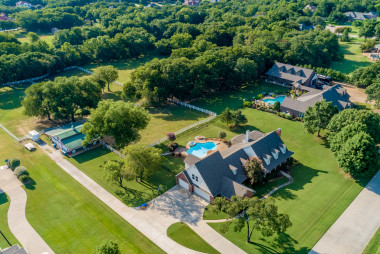 Resale
It's easier to find resale homes close to major commuter attractions like Dallas, Fort Worth, DFW Airport and the booming area of Frisco than it is to find new construction homes.
Ready to Buy?
Schedule a Buyer Consultation with us so we can begin the search - whether it's for a New Construction or Resale purchase.
Schedule Buyer Consultation